Cellulite, stretch marks, and rough skin are all beautiful things to have on your body, but some individuals may struggle with certain aspects of their appearance more than others, and Maelys Cosmetics offers products for women of all sizes to feel more confident in their own skin.
But, with big celebrities like Khloe Kardashian endorsing this brand, one has to wonder if these products actually work. Read our Maelys Cosmetics Reviews to find out more about these body shaping products.
RELATED: 15 Best Luxury Skincare Brands Worth Buying
What is Maelys Cosmetics?
Maelys Cosmetics, based in New York, was founded in 2017 by Daniel De Castro, Yariv Citron, Tomer Arzoan, and Yaniv Dagan. Maelys is a company that claims to spread body confidence through their products.
The brand started as a solution to address the issue of women's body care not receiving the necessary attention in the mainstream skincare industry. Their products service the needs of women of all shapes and sizes that help with things like cellulite, stretch marks, and firming up loose skin.
Maelys sells creams, masks, and oils for their body reshaping products. There are also skincare and normal body care options available like eye cream, serums, exfoliating sticks, and body scrubs.
Is Maelys Cosmetics Legit?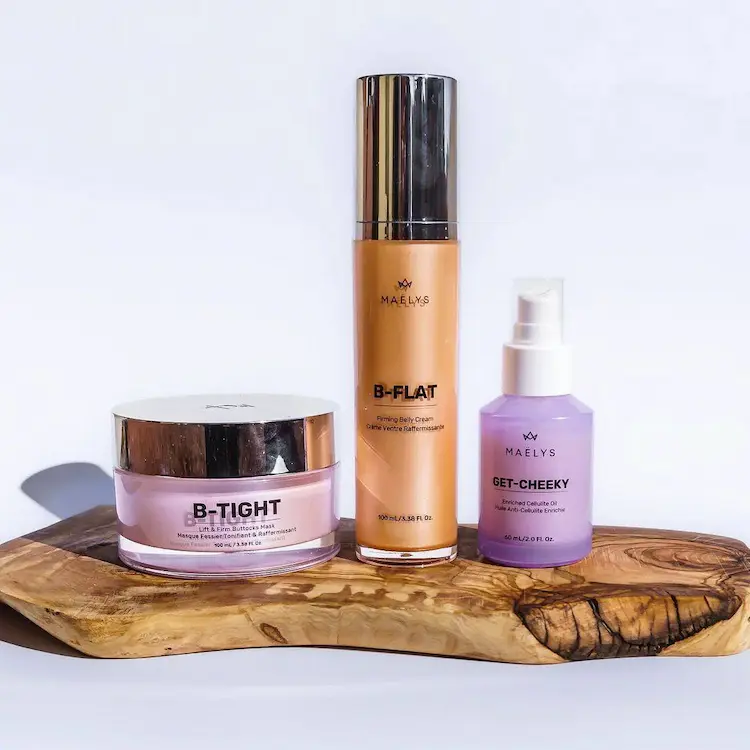 Yes, Maelys Cosmetics is a legitimate beauty brand, but there's always a chance that the products you receive won't give you the same results as the next person.
Although there are some customers who say that they have been using their Maelys products and have not seen significant results, there are also many more customers who swear by these products.
Maelys Cosmetics Reviews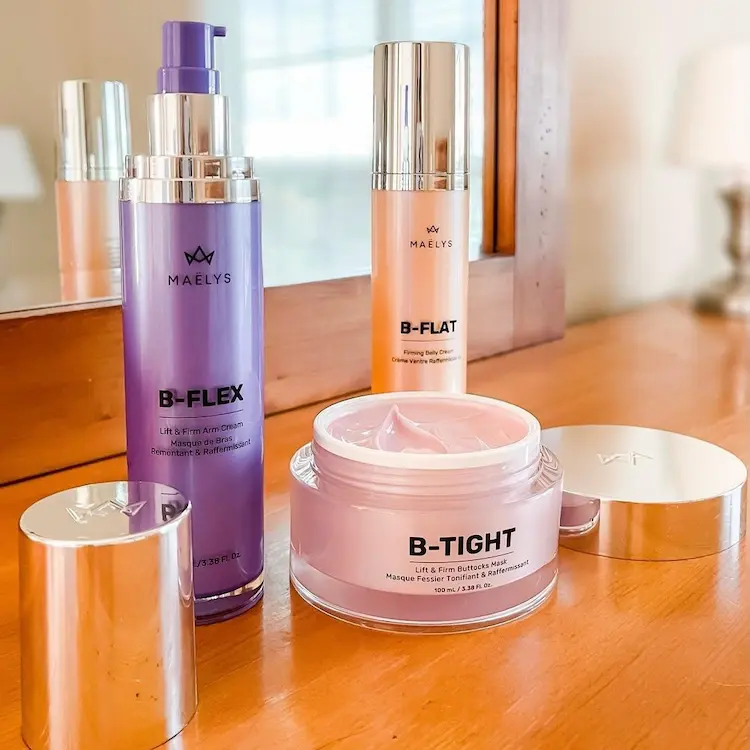 Overall: ★★★★ (4 stars)
Maelys Cosmetics is a great place if you are in the market for a body reshaping product. They have good options for many different areas of the body, addressing the needs of everyone.
For the most part, customers have had good experiences with Maelys products and are impressed with their results. Although there are also some customers who did not find Maelys that effective, there are many others across the web who said they noticed tighter, firmer skin with consistent use.
Many customers even left before and after photos on the main review page.
Pricing: ★★★★ (3.5 stars)
All of the Maelys body reshaping products are $49, which is already quite an investment to make. In comparison to other body shaping brands, it's also more in the middle to high price range.
Since it's not a one-time solution, you have to keep buying these products to continue achieving the look you want for your body. Dropping 50 bucks for a small bottle of product is no joke, but it is clearly significantly cheaper than cosmetic surgery.
Plus, thankfully the individual price of products goes down when you buy with the bundles they have available!
Quality: ★★★ (4 stars)
There are a few dermatology websites that have reviewed Maelys products, and nothing came up about unsafe ingredients. Many customers claim that they saw a noticeable improvement in a short period of time using the products.
However, there are some customers who say they didn't notice improvement at all. It's also true that there is a burning sensation when the products are applied, which some customers liked and others thought was unpleasant and uncomfortable.
All in all, though, we'd say that their bestsellers offer quality ingredients that deliver on results.
Shipping: ★★★★ (4 stars)
Standard shipping (4-10 days) is free for all orders in the US. There is limited international shipping to Canada, Australia, New Zealand, Singapore, and select European countries.
Maelys Cosmetics products are also available through Ulta and Amazon if you prefer their shipping policies.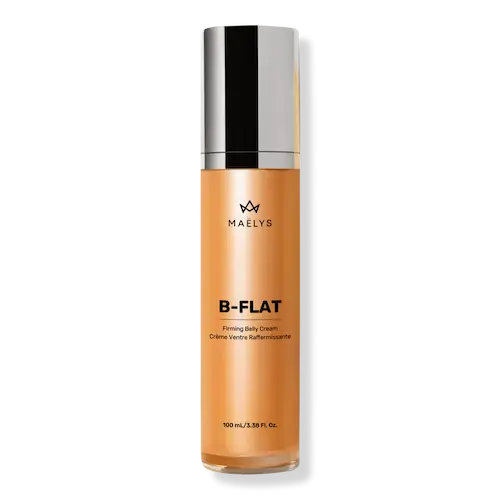 Price: $49
★★★★ 4.6 stars (5,705 reviews)
The B-Flat Belly Firming Cream is Maelys' best seller, clinically proven to decrease the appearance of stretch marks and roughness. It uses ingredients like avocado extract to prevent the look of stretch marks, shea butter to moisturize and repair the skin, and pink pepperslim to smooth the look of fatty skin.
This belly-firming cream has garnered quite a cult following for its ability to smooth and firm your stomach. The feedback about this product is mostly positive with customers raving about how they got almost immediate results with smoothing their stretch marks and the surface of their stomachs.
There are also some mixed reviews; some say that even months after using the product, they didn't see any improvement and thought it was a waste of their money.
However, a general consensus amongst positive and negative reviewers is that the product gets really hot and has an intense burning sensation when applied. This is supposed to indicate that the product is working.
---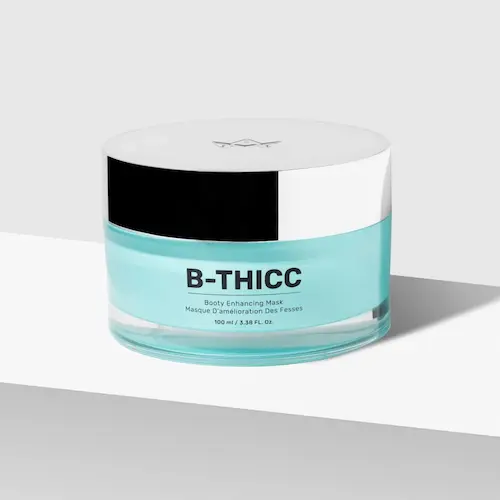 Price: $49
★★★★ 4.8 stars (3,074 reviews)
This booty-enhancing mask is a leave-on product that makes your butt look firm and full. The mask uses a mix of mangosteen, algae, and quince to make the skin look full and plump, plus a patented glucose to make the skin look tight and smooth. Furthermore, the grape seed oil makes the skin look supple and nourished. It's a win-win.
Customer reviews outside the brand website were hard to find, and there aren't many negative reviews about this product on Maelys' website. Customers say that the mask made their backside look more smooth, firm, and full in just a matter of a couple of weeks.
---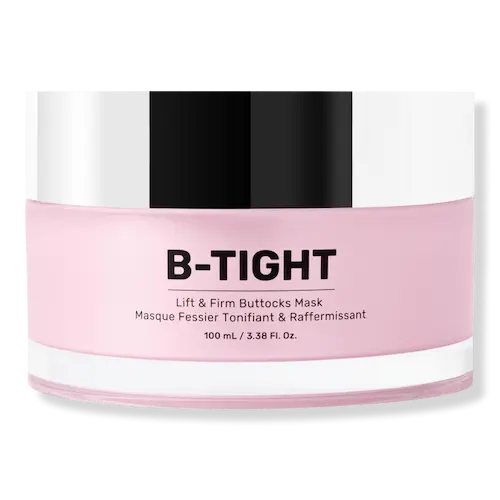 Price: $49
★★★★ 4.6 stars (4,598 reviews)
The B-Tight Lift and Firm booty mask is Maelys's solution to reducing the appearance of cellulite and tightening the skin around your booty and thighs. This product uses pink pepperslim to smooth the look of fatty skin, plus hyaluronic acid to moisturize the skin. Moreover, the guarana seed extract revitalizes the look of your skin.
Most customers really love this product and claim that their backsides are so much smoother, softer, and tighter with a reduction in the appearance of cellulite. However, it seems to take a little longer and a little more product to get the desired results than other Maely's products.
Just like the B-Flat cream, this mask also resulted in a burning sensation that was uncomfortable for some users, while others liked it.
All in all, the thousands of 5-star reviews speak for themselves.
---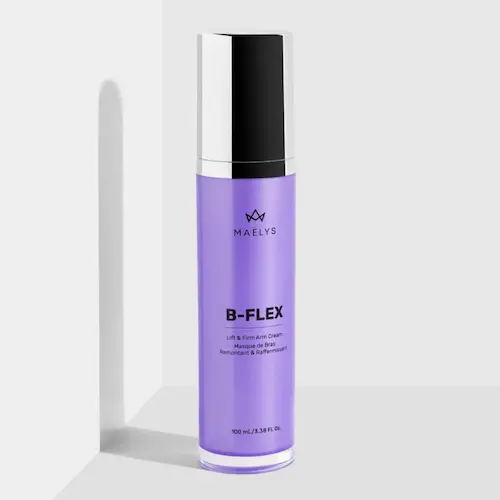 Price: $49
★★★★ 4.7 stars (1,662 reviews)
This arm cream is clinically proven to tighten upper arm areas, smooth crepey skin, and make your arms look more toned and defined. It uses ingredients like red algae to target fatty skin, kangaroo paw flower extract to rejuvenate the skin, and pink pepperslim to smooth the look of fatty skin.
Customer reviews outside the brand website were hard to find, so there aren't many negative reviews about this product on their website. However, most customers say they have seen great improvements with this product. Their skin looked much smoother and tighter, reducing underarm fat to give the appearance of toned arms.
What Customers Are Saying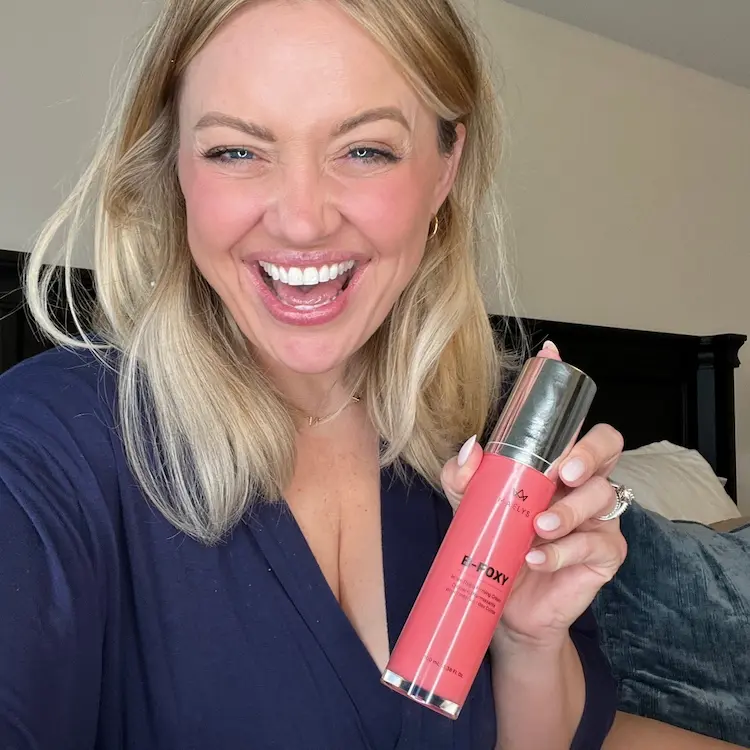 If you still don't know whether or not Maelys Cosmetics is right for you, check out this list we compiled of all the most important things customers had to say about this brand and its products.
A little expensive, but worth the price
Burning sensation after application
Many customers saw noticeable improvement in the tightness and firmness of their skin
Pleasant scent, but some experienced skin irritation because of fragrance
Overall good customer service and shipping
In Conclusion: Worth It?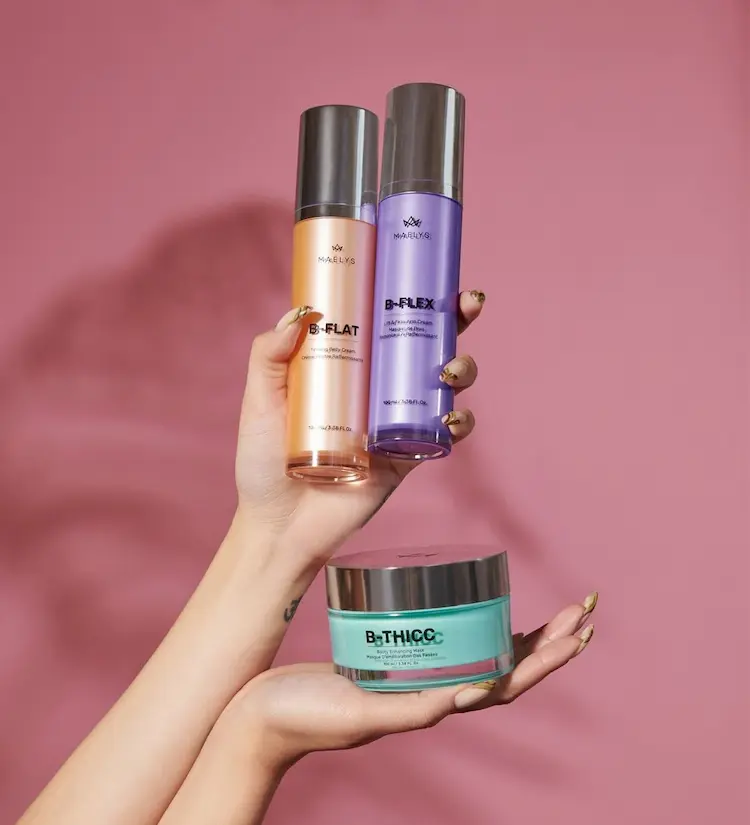 Based on other reviews, if you're interested in Maelys Cosmetics, we say go for it. Most customers were able to achieve their desired results with the products and were thrilled with the noticeable improvement in the tightness of their skin.
Some others felt like they wasted their money on a product that didn't work for them at all, but if you are really interested in body reshaping products, it might be worth a try. Plus, Ulta and Amazon have great return policies if the products end up not giving you the results you wanted.
Remember that you and all of your cellulite and stretch marks are beautiful, but if you decide you want to change something about your appearance, then Maelys is a good option to boost your self-confidence.
Brands like Maelys Cosmetics
FAQs
Is Maelys Cosmetics cruelty-free?
Yes, Maelys Cosmetics is cruelty-free meaning the brand and its suppliers do not test ingredients or products on animals. 
How long does it take for Maelys to work?
The time it takes for Maelys products to work depends on the person and the product. Some areas of the body respond to products faster than others. Overall, products usually take a couple of weeks to get the full effect. 
Where to buy Maelys Cosmetics?
What is Maelys Cosmetics' return policy?
Maelys accepts returns for used and unused products within 60 days of purchase. Customers do have to pay for the shipping, but exchanges are free if you'd rather go that route. To start a return, contact their customer service by email customerserivce@maelyscosmetics.com. 
UP NEXT: 12 Best French Skincare Brands You Need in Your Routine