Some shoe brands are only worried about making a quick buck, but it's pretty clear that M. Gemi is on the other end of the spectrum. They focus on small batch hand-made footwear that consists of only the most reliable, durable, and stylish materials.
The company takes a fine-tuned approach with every pair, and Italy's rich culture inspires many of its designs and materials choices. In this M Gemi Shoes Review, we'll provide a detailed look at their products and the fine print of their business, so you don't have to.
RELATED: 16 Best Online Shoe Stores: Good Deals and Stylish Trends
What is M. Gemi Shoes?
If you like hand-made goods that are built to last, M Gemi might be the brand for you. The company has built a reputation for itself, and for good reason. They deliver fresh designs in small batches by using quality Italian leathers and craftsmanship that can be a rarity in our era of fast fashion. All so that their customers have something unique to enjoy.
Although their shoes are a highlight of their business, they also offer stylish handbags, each a statement piece of its own.
Is M Gemi Shoes Legit?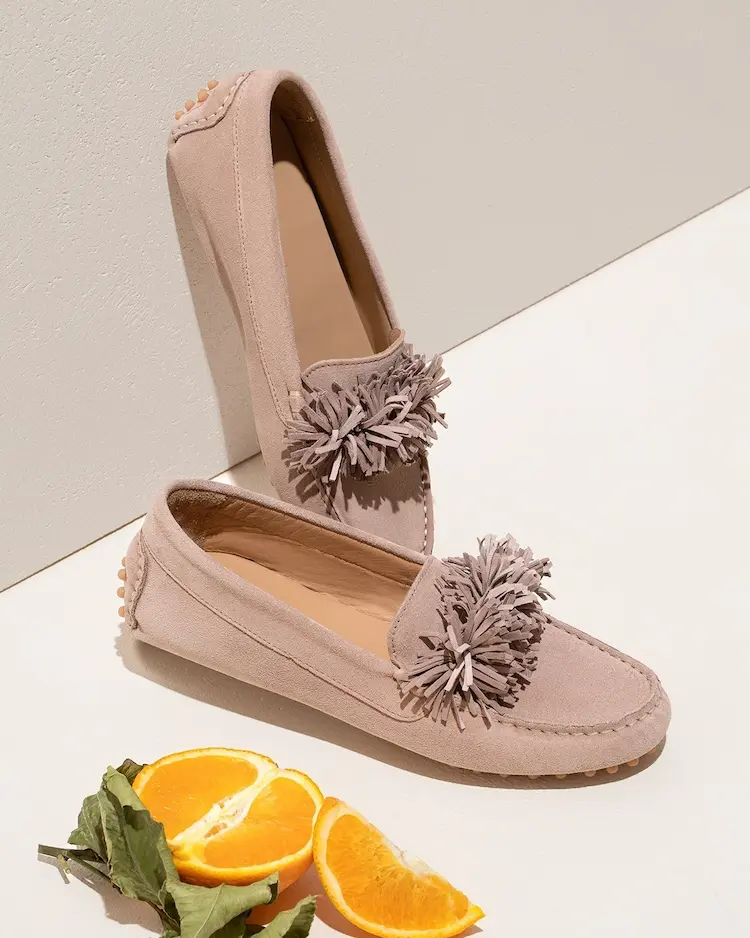 Yes, M Gemi shoes are legitimate.
The company does a great job of proving its worth to consumers, as they're fairly transparent about their manufacturing, materials, and overall mission. M Gemi was started by Maria Gangemi, who is the mastermind behind the affordable and sustainable leather goods they're known for.
Outside of the business's legitimacy, many of their customers praise them for unique designs and quality leather footwear.
M Gemi Shoes Reviews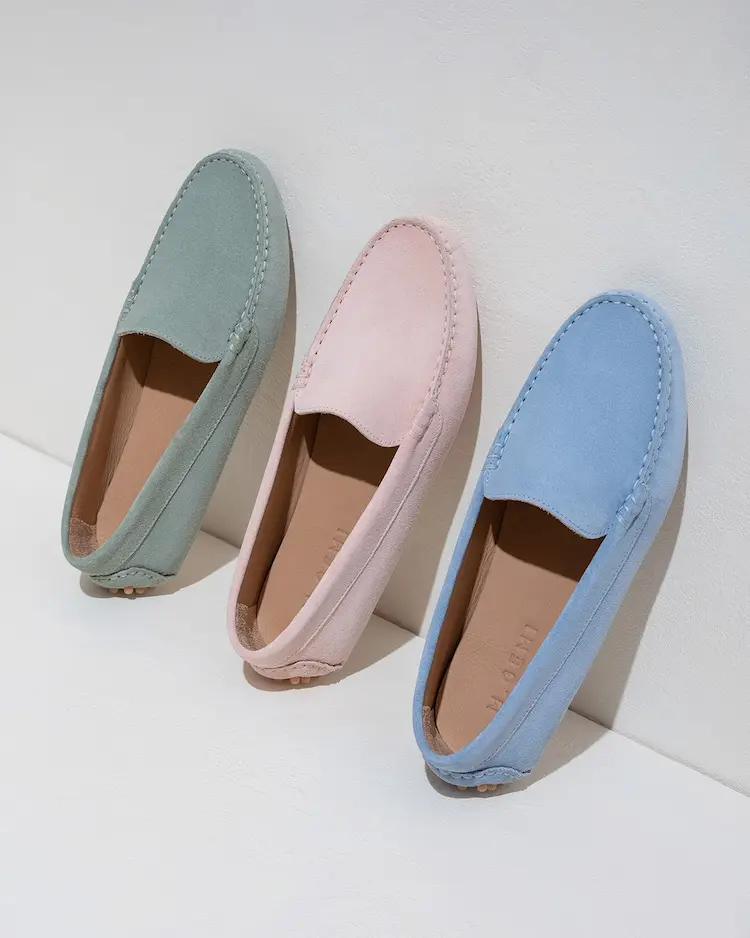 The brand is still considered relatively new as it only started in 2015, and although many people love its products, other aspects of its operation can affect your overall experience. Let's take a look at the finer details.
Overall Rating: ★★★★ 4 Stars
M Gemi has a unique business model as they introduce new shoe designs on a weekly basis. This keeps buyers coming back for more while offering something fresh for their catalog.
They provide footwear for men and women alike, and their styles vary enough to be suitable for many kinds of outfits.
You'll find many happy customers who love the handcrafted designs of this brand, praising the lightweight feel, supple leather, and beautiful styles.
It does seem that their sizing may not be the best fit for everyone, and some buyers have encountered some minor quality control issues from time to time.
Pricing: ★★★ 4 Stars
Hand-crafted leather goods never come cheap, and even though the company claims to focus on affordability, we can't say their footwear is in a price range that's manageable for everyone.
Many of their products range from $200 to $300, but you are paying for the hands-on approach and quality materials.
The price is understandable, considering the shoes you receive in return.
Shipping: ★★★★ 4 Stars
Customers think their shipping process is relatively easy, and the company does its best to get orders out as quickly as possible.
There aren't many complaints about how their orders arrive, and customers should see their shoes within three to six business days after they leave the warehouse.
Unfortunately, the company doesn't ship outside of the U.S. at this time, so those who are overseas are out of luck here.
Customer Service: ★★★★★ 5 Stars
From what we were able to gather, customers seem to be quite happy with customer service. With fast response times and easy resolutions, that's all a customer needs to feel confident about making a purchase.
The company is eager to assist in any way they can, and they do their best to provide the support customers need if they have any trouble with your order.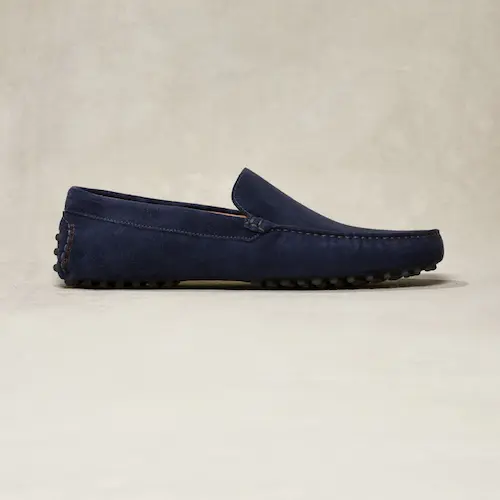 Quality: This suede loafer boasts an authentic moccasin design, and each shoe is hand-crafted in Tuscany, Italy. It's an easy slip-on with a comfortable oval toe, suede upper, and genuine leather lining.
The shoe is also made with a gommini rubber sole, so your feet have the cushion they need.
Style: It's available in many different neutral and vibrant colorways, and the shoe is a great choice for lounging around the house or an addition to sharp-looking dress wear.
Many people love its versatility and the quality it adds to every outfit.
---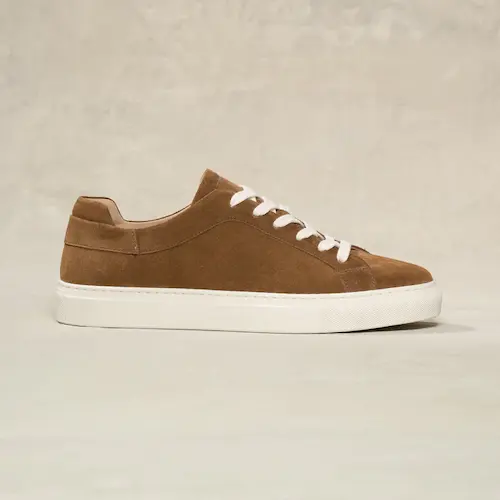 Quality: Hand-crafted with a margom full-rubber sole, and an extremely soft footbed, this is a great casual, everyday shoe. Of course, it's lined with premium leather, delivers a clean-cut silhouette, and comes with standard cotton laces.
Style: Another versatile option that can range from casual to professional, this is an everyday shoe that's perfect for many different occasions.
They can be paired with jeans, shorts, dress pants, and more, making them a fan favorite for many customers.
---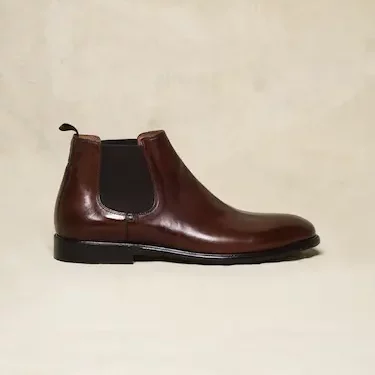 Quality: You can't go wrong with a good pair of leather boots. These are crafted with hand-dyed leather or a suede upper, and the elastic gore side panels make them easy to slip on.
It's a good fit for standard D-width feet, and the hand-washed leather sole gives them a nice, uniform look.
Style: An excellent choice for more professional clothing, they're a great option for a stylish night out or a day at the office. If paired with the right suit or dress wear, they're bound to steal the show of your entourage.
---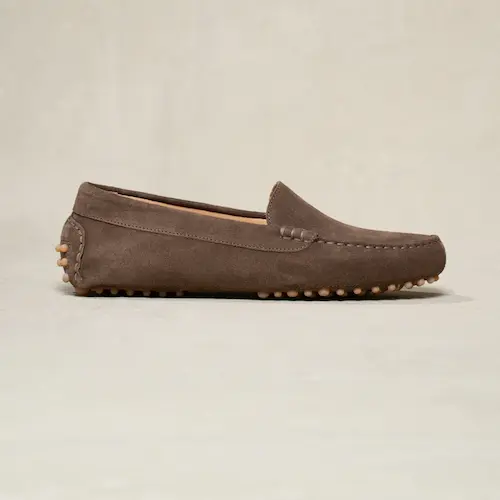 Quality: One of their best sellers, this shoe also comes with a moccasin construction, and it's made with a single piece of suede that's soft to the touch. Another hand-crafted shoe with a genuine leather lining, it's a stellar choice for those who prefer comfort over all else.
Style: It's always nice to have a design like this in your closet as it's pretty adaptable to various outfits, along with social and professional settings.
With a quality that'll hold up to repeated use, the longevity and durability will make the cost worth it for years to come.
Pair it with a three-piece suit and tie, or stay light on your feet in the comfort of your home; there's more than one way to style these shoes.
What Customers Are Saying?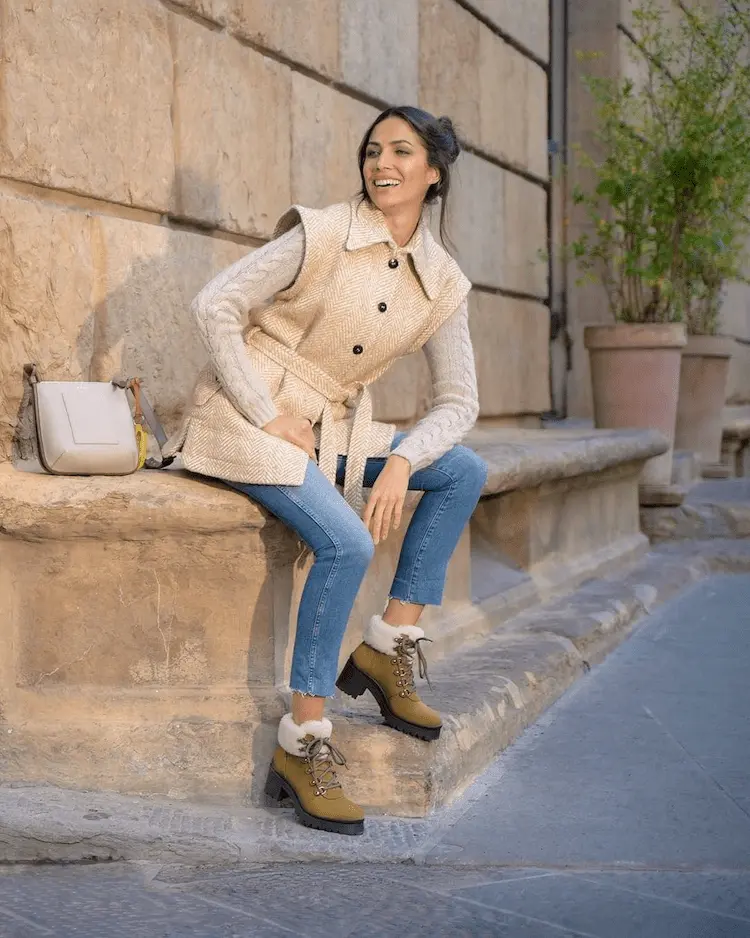 This is one of those companies that have a loyal customer base for the most part. Anyone who has at least one pair has plenty of great things to say about the company, which you can read more about down below.
Shipping is relatively fast
The quality of the leather is definitely satisfactory
Some people have come across very minor quality control issues
Customer support is happy to resolve any issues
Many people think the cost is worth it
Others get a kick out of their fresh rotation of new designs
Return Policy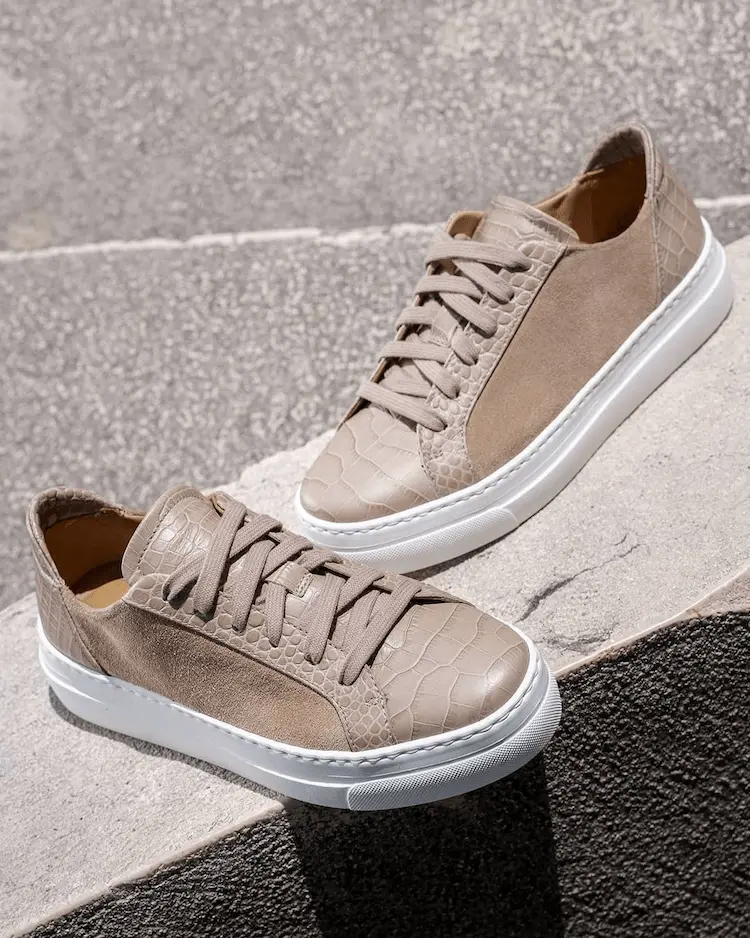 M Gemi offers free returns for their customers, but you have to make this decision within 14 days of receiving your order.
The shoes also have to be in the original unworn condition, and customers will receive store credit in exchange. They also make it easy to initiate a return with the form on their website.
FAQs
Are M Gemi Shoes Comfortable For Travel?
With the substantial quality and comfort they're known for, we feel they're a decent choice for light travel. You wouldn't want to take them out into the wilderness, but a day out on the town, light road trip, or flight to your favorite destination will work just fine.
Where To Buy M Gemi Shoes?
The only place you can find their quality craftsmanship is on their official website. With how they introduce new designs on a frequent basis, you'll want to act fast before the shoes you've been eyeing disappear. 
Let's Wrap It Up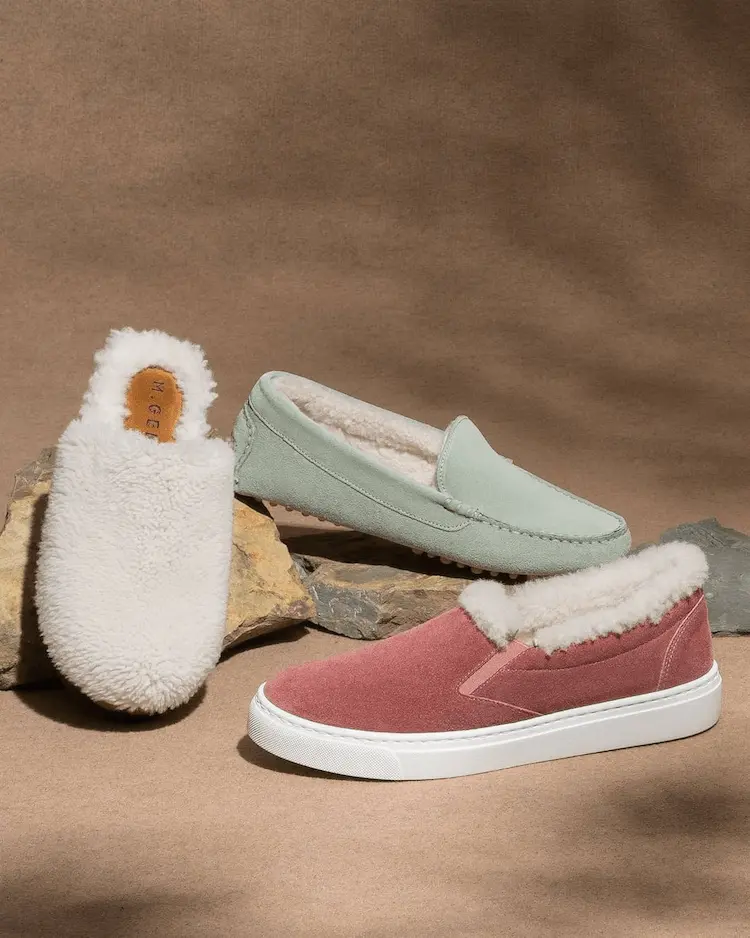 After taking a deep dive into what the brand has to offer, it's apparent to us that they're the real deal. If you fancy hand-made leather goods that'll truly last and uphold their quality, M Gemi has plenty to choose from.
This M Gemi Shoes review has everything you need to know to fall in love with the craftsmanship they have to offer.
Brands Like M Gemi Shoes
1. John Lobb
2. Ferragamo
3. Bruno Magli
UP NEXT: 18 Best Sustainable Shoe Brands for All Styles + Budgets