Finding high-quality, sustainable loungewear from a legit brand can take a long time. Especially when each brand forces you to deeply research what they're all about.
Lunya claims to offer sustainable, high-quality silk and cotton loungewear that you can be proud to wear every day. But, can you trust their credentials? Check out our Lunya reviews for an in-depth look.
RELATED: 13 Luxury Lingerie Brands to Channel Your Inner Goddess
What is Lunya?
Lunya is a peace-centered brand offering sustainable, comfortable products. Each product can be worn as a soft staple piece or as luxurious, after-work loungewear.
They offer collections of intimates, rompers, robes, sweaters, dresses, sleep sets, and more to ensure you are comfortable all day long.
Lunya Overview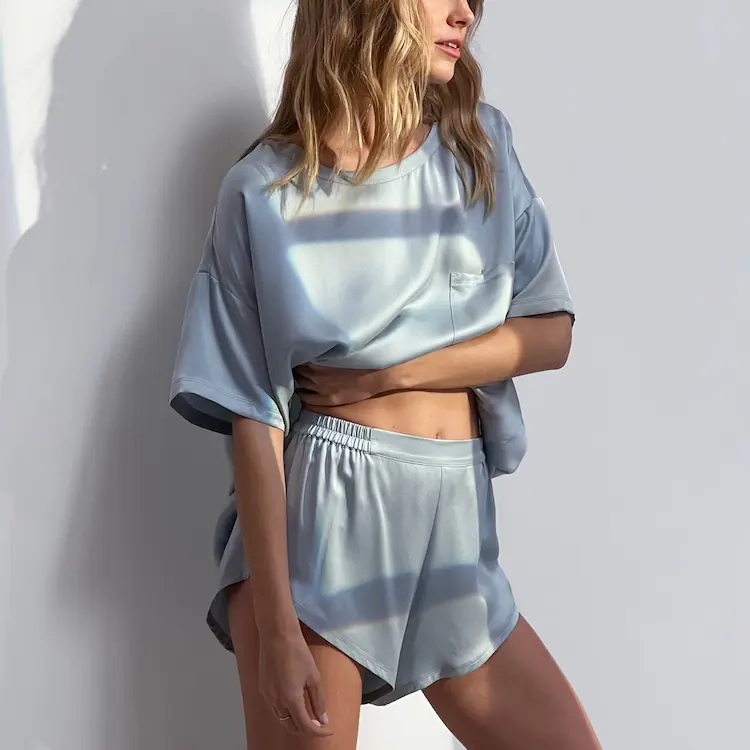 Lunya began with the hopes of reminding customers to take their "Otium," aka the time taken away from work and responsibilities to enjoy life.
By crafting quality, trustworthy pieces, Lunya ensures customers find their Otium even if they are in the middle of the workday.
Lunya Reviews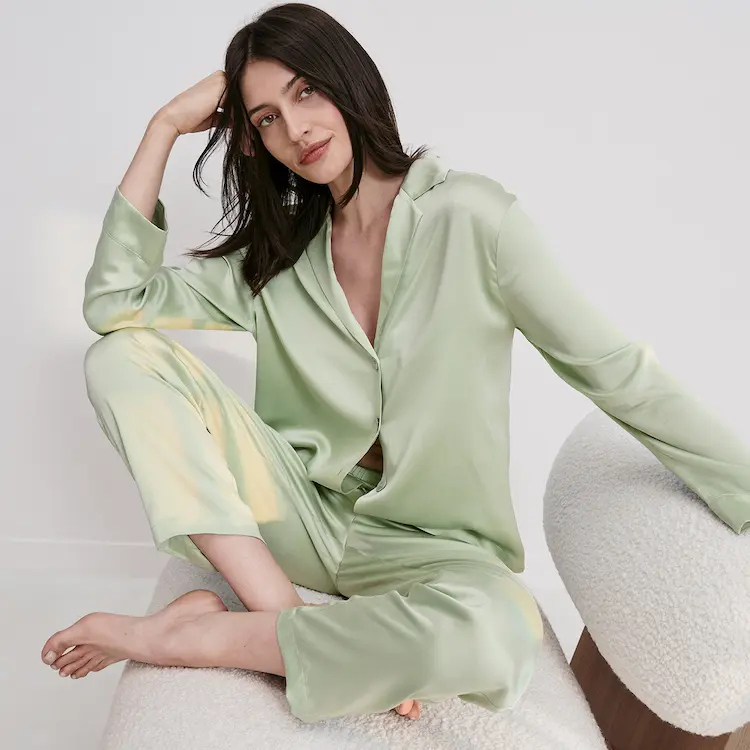 Overall: ★★★★ 4 stars
Most customers loved the quality of their Lunya products, saying they had a buttery soft feel. The main complaint for this brand seems to stem from customer service issues.
Price: ★★★★ 3.5 stars
All products range from $48 to $300 depending on the fabrics used. Many customers weren't thrilled with the high prices, but when comparing these silk products to other similar brands who sell them, Lunya's prices are considerably cheaper.
Shipping: ★★★ 3.5 stars
Shipping primarily takes 5-9 business days and Lunya is unable to deliver to PO boxes. Many customers said shipping times were incredibly long or their package never arrived, but this could also be due to issues related to Covid that are out of their hands.
Quality: ★★★★ 4 stars
All products are made with Mulberry Silk, Pima cotton, and bluesign® approved dyes. Most customers got high-quality products that were comfortable and great loungewear.
Customer Service: ★★★ 3 stars
You can email or send in an electronic request to Lunya's customer service. The main issue customers had with this brand was the unresponsive or confusing representatives.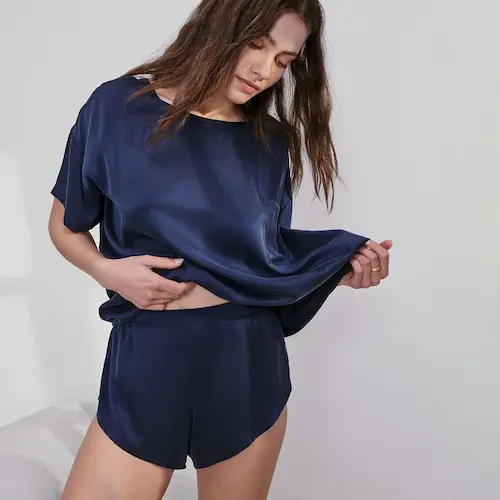 ★★★★ 4.5 stars (1437 Reviews)
Price: $198
With an oversized silhouette crafted out of 100% washable Mulberry silk, this set includes an oversized tee and pull-on shorts. The set costs $198 and comes in sizes XS to 2XL.
The silk is thermoregulating keeping your body temperature down and uses bluesign® approved dyes safe for the workers and the environment.
---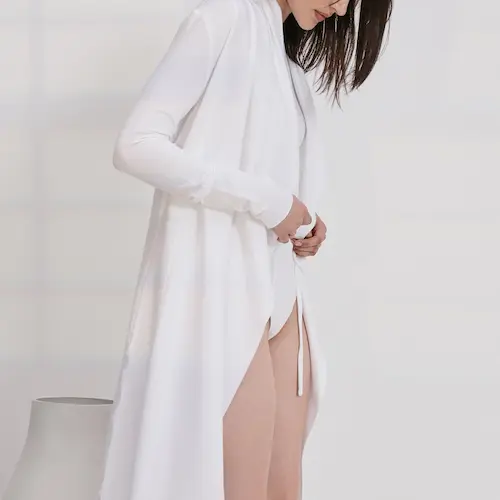 ★★★★ 4.3 stars (503 Reviews)
Price: $250
Designed with organic Pima cotton, Lunya's ultra-soft robe has a magnetic closure neckline and a waist tie belt to make you feel slender and comfy in any season.
It comes in 4 different solid colors and costs $250. This robe is also machine washable so it stays fresh and durable.
---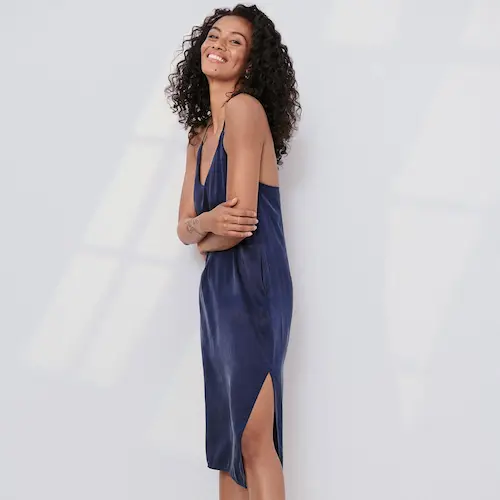 ★★★★ 4.4 stars (380 Reviews)
Price: $198
Worn as a fun, flouncy dress or a nightgown this silk dress combined a sexy silhouette with light comfort. It comes in 5 solid colors and sizes XS to XL.
It has pockets to keep snacks, adjustable straps, and thermoregulating fabrics so you stay at the ideal body temperature all day.
---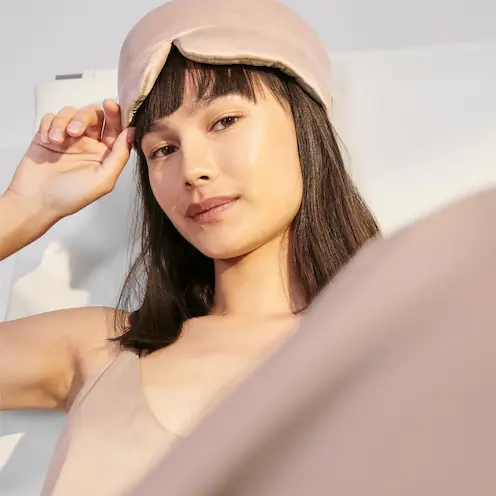 ★★★★ 4 stars (2107 Reviews)
Price: $48
Struggling with uncontrollable light ruining your sleep cycle and midday naps? This mask gives you a complete blackout for a botherless sleep wherever you are.
With 5 colors to choose from, it doubles as a headband for your beauty routines so the cost of $48 is worth the benefits.
What Customers Are Saying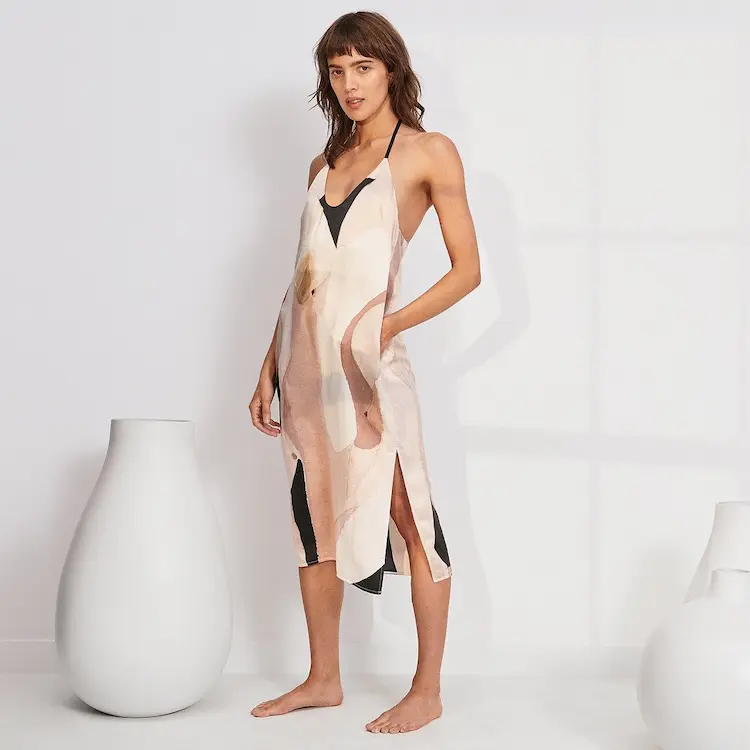 We searched through many customers reviews and these were the main points of feedback:
Fabric quality was very good
Many say the silk was buttery soft
Returns can be a struggle
Customer service can be improved
Lunya's customers love the promise of high-quality loungewear products, this is what customers rated their best-sellers:
Washable Silk Tee Set: 4.5 out of 5 stars with over 1,400 reviews
The Robe: 4.3 out of 5 stars with over 500 reviews
Washable Silk Slip Dress: 4.4 out of 5 stars with over 350 reviews
Washable Silk Sleep Mask: 4 out of 5 stars with over 2,000 reviews
Return Policy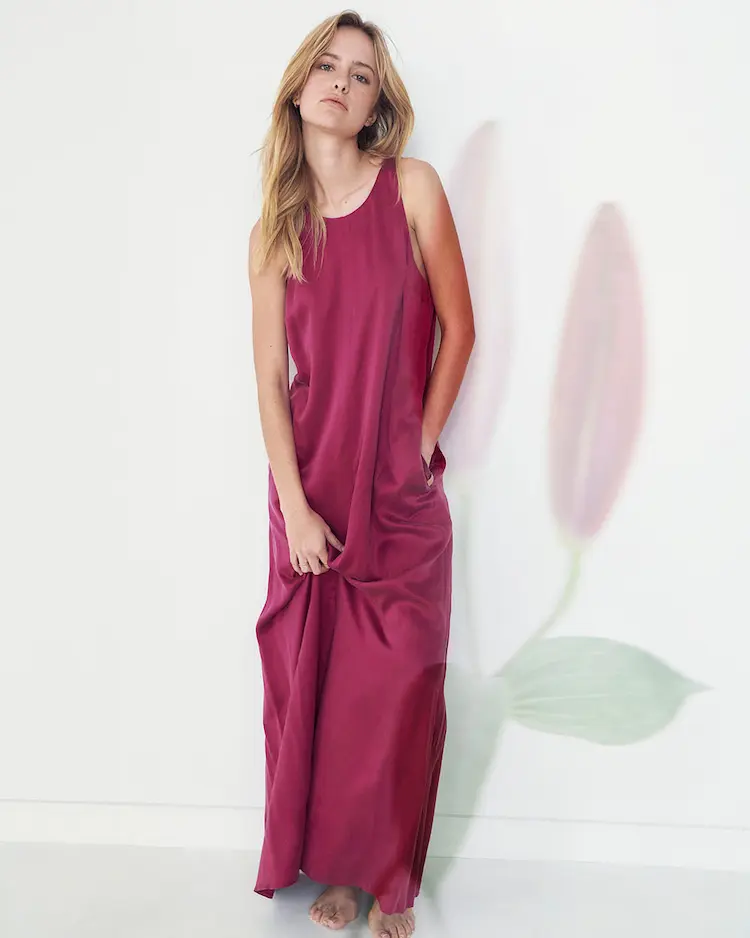 Lunya's return policy states that return requests must be sent in within 30 days of ship day. After a request is put in, products must be sent back within 15 days.
Where is Lunya Clothing manufactured?
Lunya sources all of its materials and services within California. Their manufacturing facilities and mills are located in Los Angelos to ensure the best quality products. 
They have 6 retail stores located in cities around the U.S.  
How long does it take Lunya to ship?
Depending on where you live, it can take a while for Lunya to ship your products. After they are shipped, it takes primarily 5 to 9 business days. 
Many customers had issues with their packages taking 3 to 5 weeks to ship. Keep in mind that wait times can be longer due to the ongoing pandemic. 
Is Lunya sustainable?
Lunya claims to be sustainable brand priding itself in being a responsible and eco-friendly-driven brand. Their sustainability goals are conscious sourcing, clean production, care for people, and commitment to the planet. Using these goals as brand promises, they hope to become a major player in the fashion sustainability movement. 
Some customers did question their promises when packages were shipped from China or overseas to a U.S. address. However, that isn't an automatic indication of their sustainability practices.
In Conclusion: Worth It?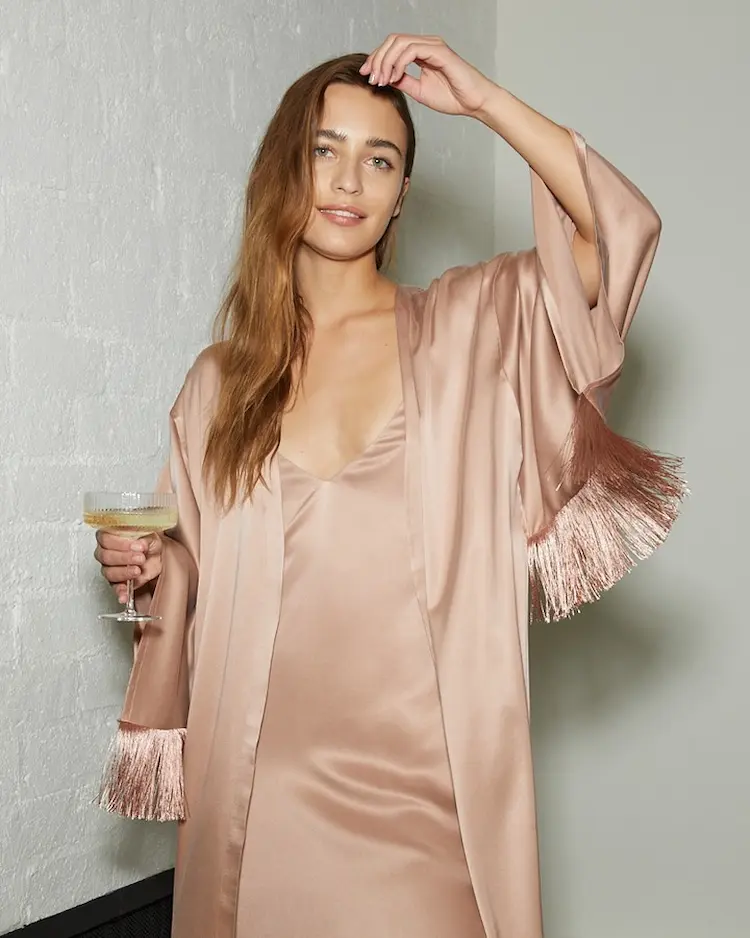 Based on Lunya reviews, this company offers good quality products that are soft to the touch. Most negative complaints seem to stem from difficulty getting in touch with customer service, so keep that in mind while shopping.
If you want to try their products, you easily can. However, it might be better to try to visit one of their retail locations to ensure the manufacturing and construction of the garments is worth the cost.
Lunya Alternatives
If you're looking for high-quality silk products, here are some other brands to consider:
UP NEXT: 12 Sustainable Lingerie Brands to Get Intimate With