We all want to feel good about what we're wearing, so let's start with the very first thing you put on every day.
To keep your values closest to you (literally), check out the list below of 10 sustainable lingerie brands that follow ethical and eco-friendly practices, while maintaining comfort, beauty, and seductive styles.
The following brands incorporate everything from using sustainable materials (like Tencel and bamboo fabrics), to using small-scale artisan production, to utilizing carbon offset programs.
We've focused on brands that sell sexy, aesthetically-pleasing lingerie. If you're also interested in underwear brands that sell basics and essentials, check out our guide for sustainable underwear brands!
Sustainable Lingerie Brands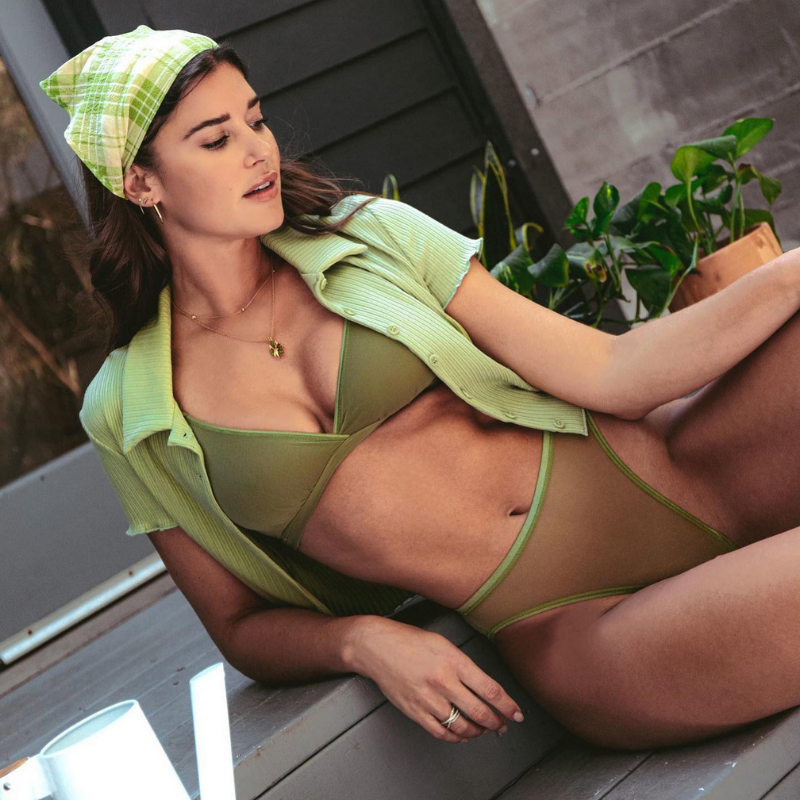 Average Price Range: $70–$130
Cosabella is a family-owned, Italian lingerie brand perfecting the craft for over three decades. They aim to create high-end lingerie that empower women to feel confident with seductive and beautiful designs with a wide range of color options.
By purchasing from Cosabella, you support traditional and local experts in Camo, Italy. Manufacturing occurs in a natural location next to the Alps, while natural dyes and untouched water are utilised in the creation process. The small-scale focus on each garment (a single thong can take up to 10 hours to create!) opposes unsustainable mass production.
---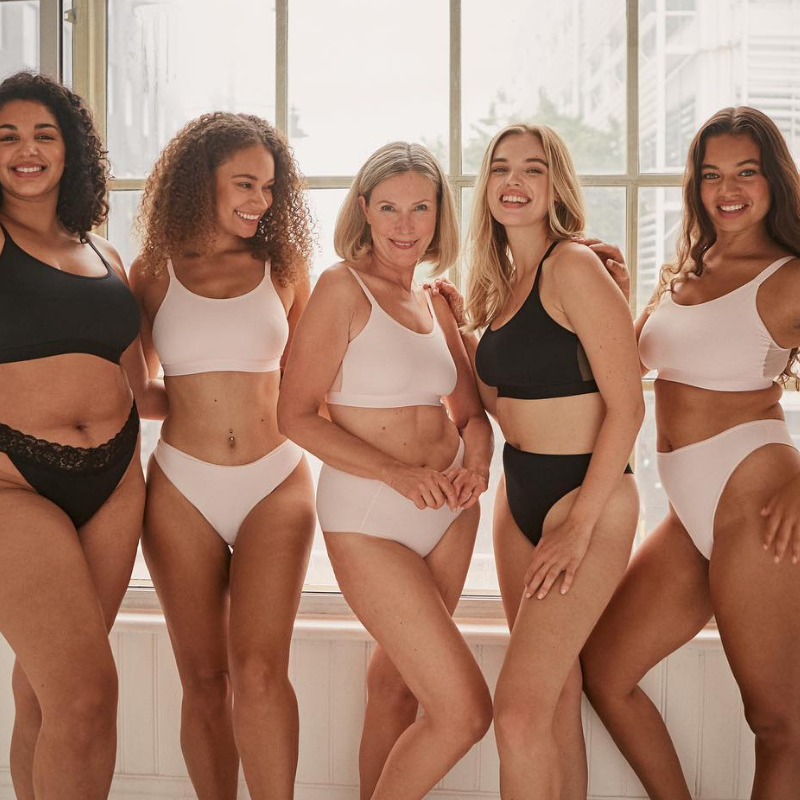 Average Price Range: 20–48 euros
With an all-female design and production team in London, Lara Intimates provides an outstanding inclusive size range (26A-36GG) of wireless bras and briefs that have a feminine and delicate style.
Sustainability is woven into all stages of the company by using deadstock and local fabrics, zero waste fabrics and facilities, and are certified carbon neutral.
---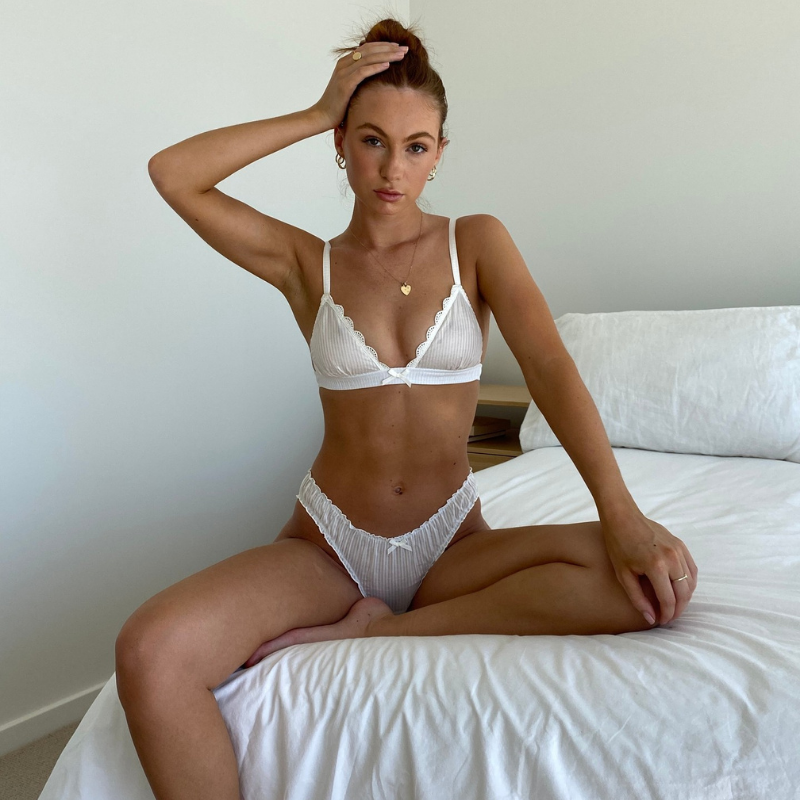 Average Price Range: $50–$100
Eco Intimates fuses quality, style, and sustainability into long lasting pieces, including lingerie, basics, sleepwear, and loungewear. The founder designs all original collections herself at home, inspired by the eco-alternative scene around her home in NSW, Australia.
Pieces are handmade by small producers in Bali, where the designer travels frequently to purchase fabrics and begins samples directly with the workers. Materials are eco-friendly by using GOTS certified organic cotton or silk, bamboo, and natural cotton with particular emphasis on achieving strict high-quality standards.
---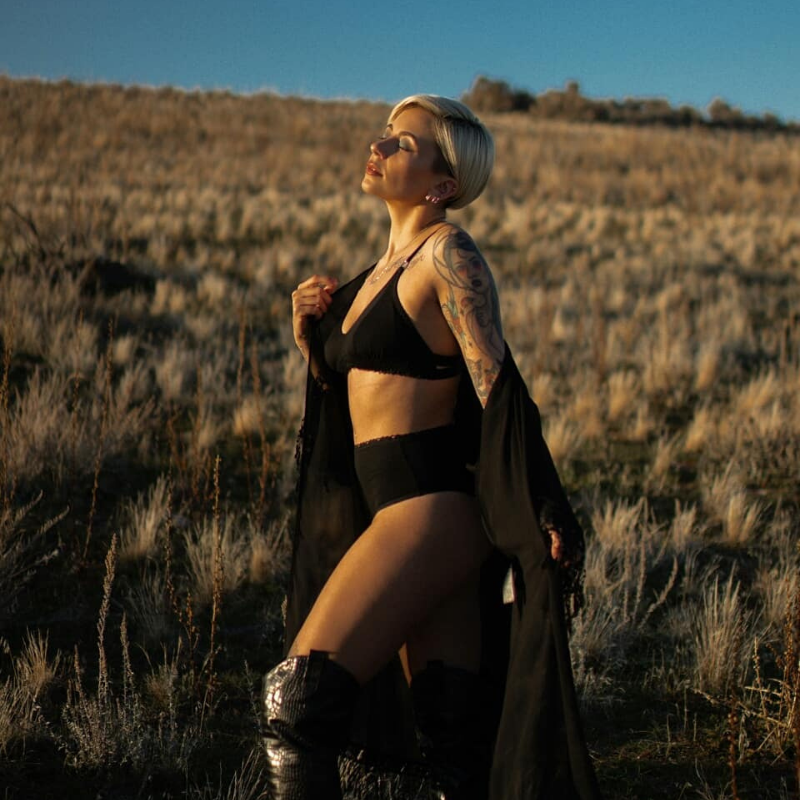 Average Price Range: $30–$60
Uye Surana stands out for their artistic lingerie brand, often with creative prints and details. Pieces are exceptionally unique because they are handmade in small quantities and are usually limited edition. Lingerie is manufactured on a small scale at a family-owned and operated factory in Colombia, and all prints are hand-printed in an NYC studio.
Traditional printing techniques are updated to technology that transfers prints without water and excess dyes. Plus, they use 100% recycled packaging. With these features, Uye Surana has been featured in Refinery29, Nylon, Buzzfeed, Allure, and The Huffington Post.
---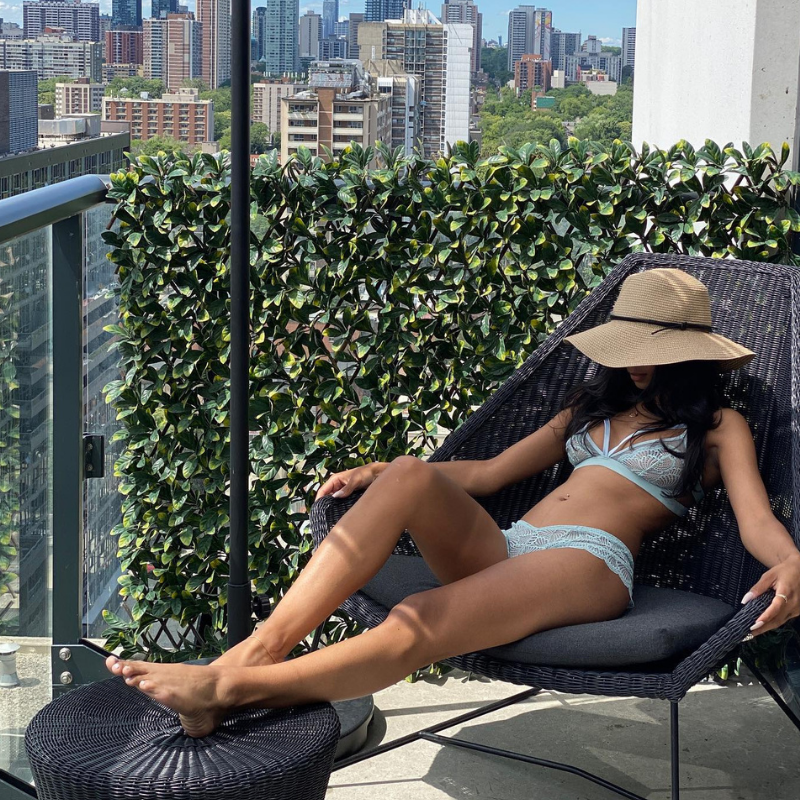 Naja is another sustainable lingerie brand with plenty of beautiful pieces. Their factory employs single mothers and female heads of households, paid above market wages (including healthcare benefits). Children of Naja garment workers receive free school supplies, books, uniforms, and school meals.
They also use digital and sublimation printing to minimize their water waste, plus they strive to use fabrics made from recycled bottles in each of their collections. Make sure to browse their eco-friendly sections for maximum sustainability.
---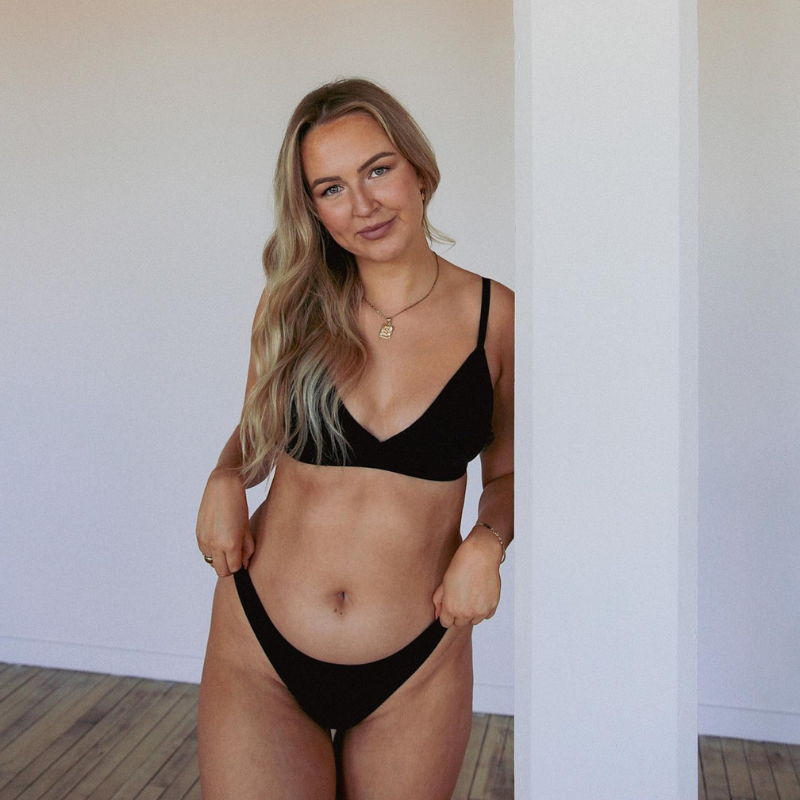 Average Price Range: $60–$80
The founder of Azura Bay understands the agony over vetting ethical clothing brands. Therefore, she created her own online marketplace, Azura Bay, where you can directly buy from brands following sustainable values, including: Fair Trade, local options, artisan and handmade production, zero-waste collections, and conscious fabrics (upcycled, hemp, Tencel, organic cotton).
A portion of your purchase is donated to your choice of selected organizations (explained on their Giving Back page).
---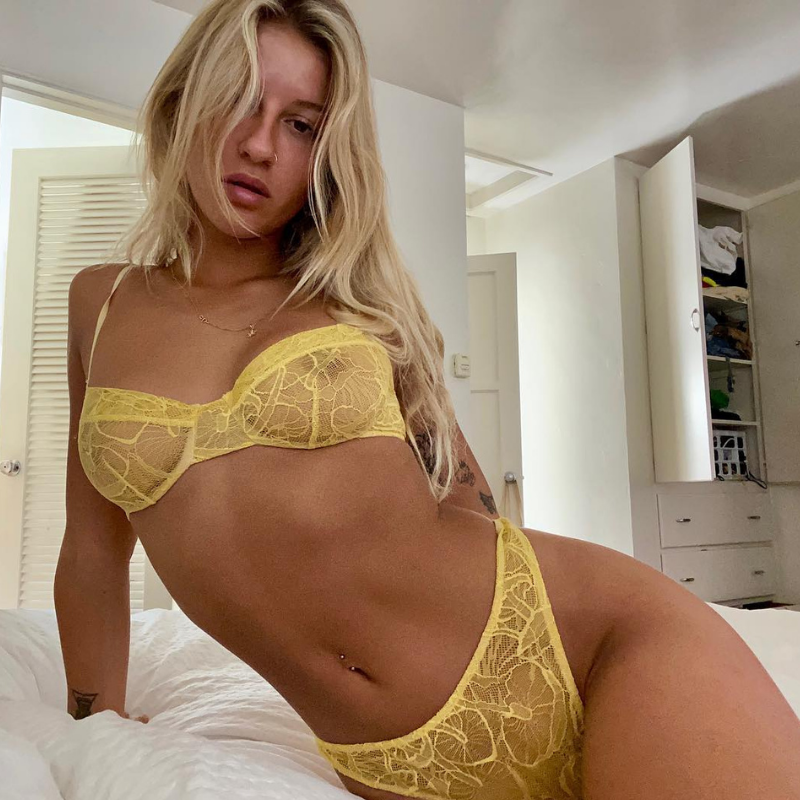 Average Price Range: $30 – $60
This sustainable lingerie brand creates beautiful pieces that are made of 100% organic Pima cotton. Aside from this, they are transparent about their manufacturing processes and aim to make them as sustainable as they can.
For example, their pre-treatment and wet processing methods use only oxygen. Their pre-bleaches are created with hydrogen, approved by the GOTS (they do not use sodium hypochlorite in their bleaching process). You can read more information on their about page!
---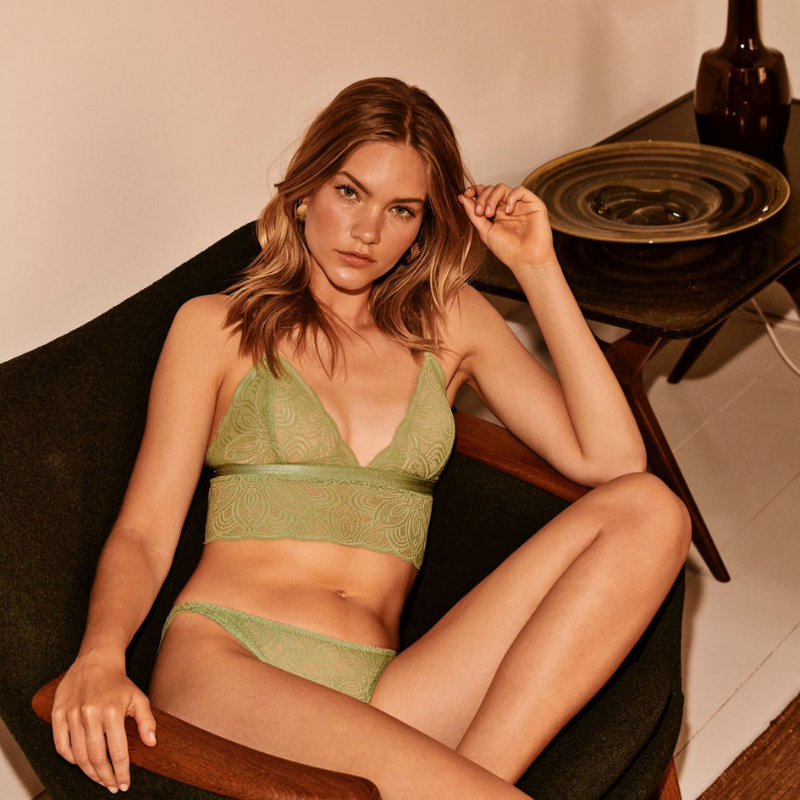 Average Price Range: $30 – $150
Underprotection is a Europe-based company that creates lacey lingerie of your dreams, all of which are sustainable.
This Certified B Corporation uses sustainable materials such as TENCEL, recycled polyester, recycled nylon, recycled wool, organic cotton, and even innovative materials such as banana fibers. All of their packaging is either recycled or biodegradable. Aside from lingerie, they have plenty of loungewear that pairs perfectly.
---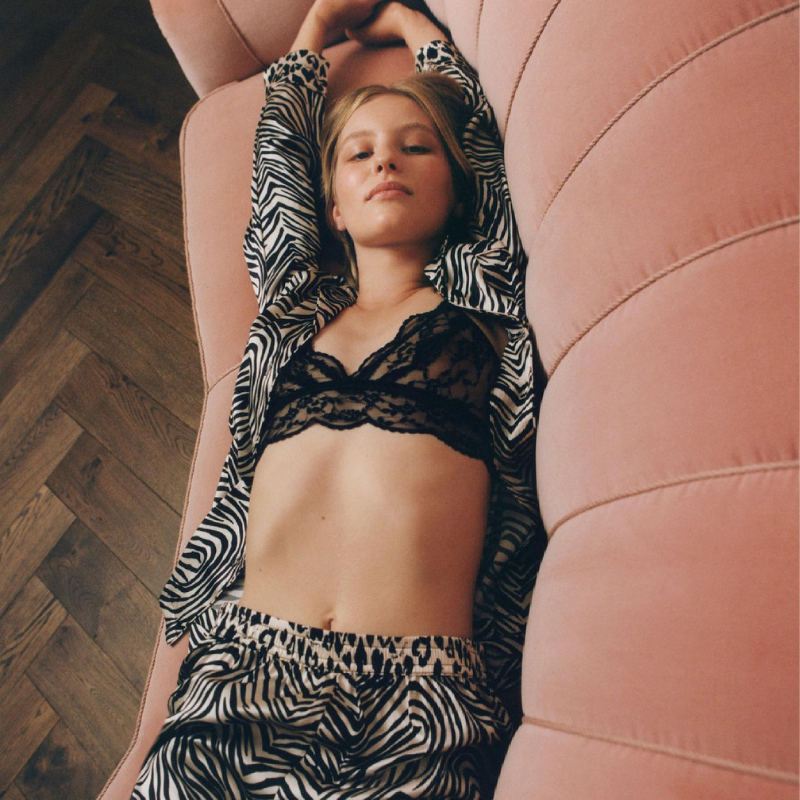 Average Price Range: $60 – $200
Although Stella McCartney is more known for their vegan and sustainable bags or shoes, their lingerie is worth checking out also.
Featuring dainty lace and silky pieces, this brand will keep you sexy and sustainable. The brand strives to create durable, beautiful products that have the least impact on the environment. They are extremely transparent about their production, which you can read all about here!
---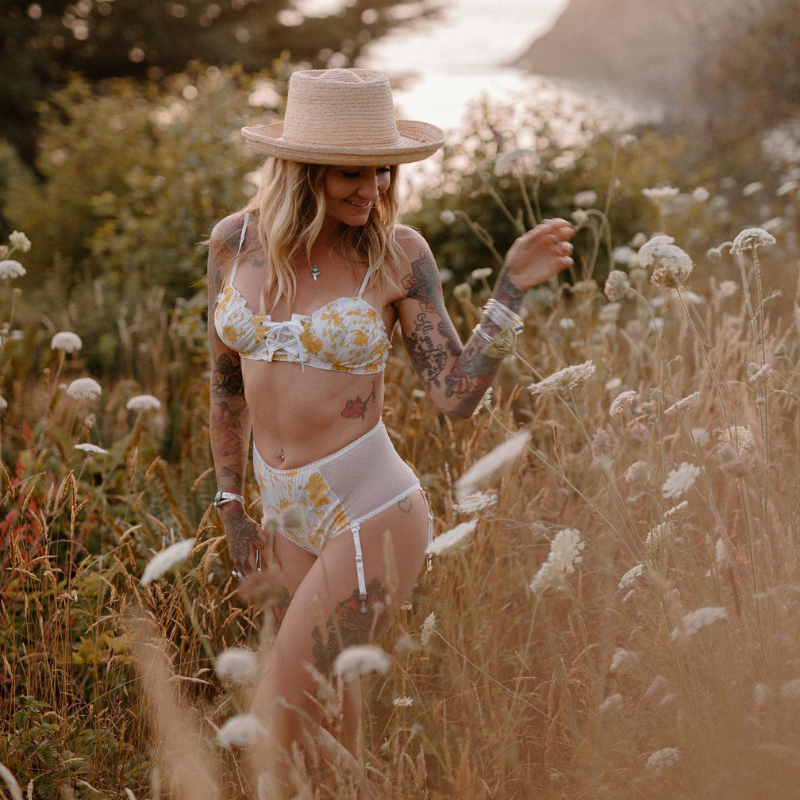 Average Price Range: $60 – $160
At Clare Bare, each piece of lingerie is handmade and hand dyed by their small team of girls using vintage, salvaged, and eco-friendly fabrics.
They use upcycled fabrics from vintage pieces as well as Lenzing Modal for their Jersey lingerie. Clare Bare also uses organic cotton, silk, satin, and remnant fabrics (sourced locally), plus they use organic dyes.
---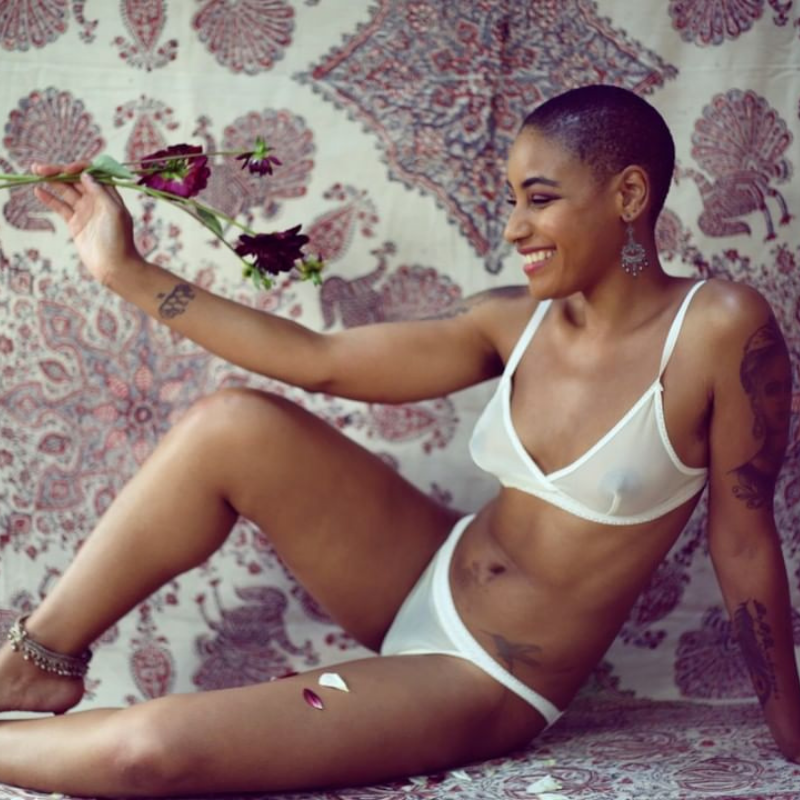 Average Price Range: $30–$300
Between the Sheets is another of the top sustainable lingerie brands, with mesmerizing garments that will make you feel amazing. All of their garments are Made in the USA, in local factories that are registered with the New York anti-sweatshop task force who meet all environmental and labor requirements.
They are also a member of One Percent for the Planet and are a New York Benefit Corporation.
---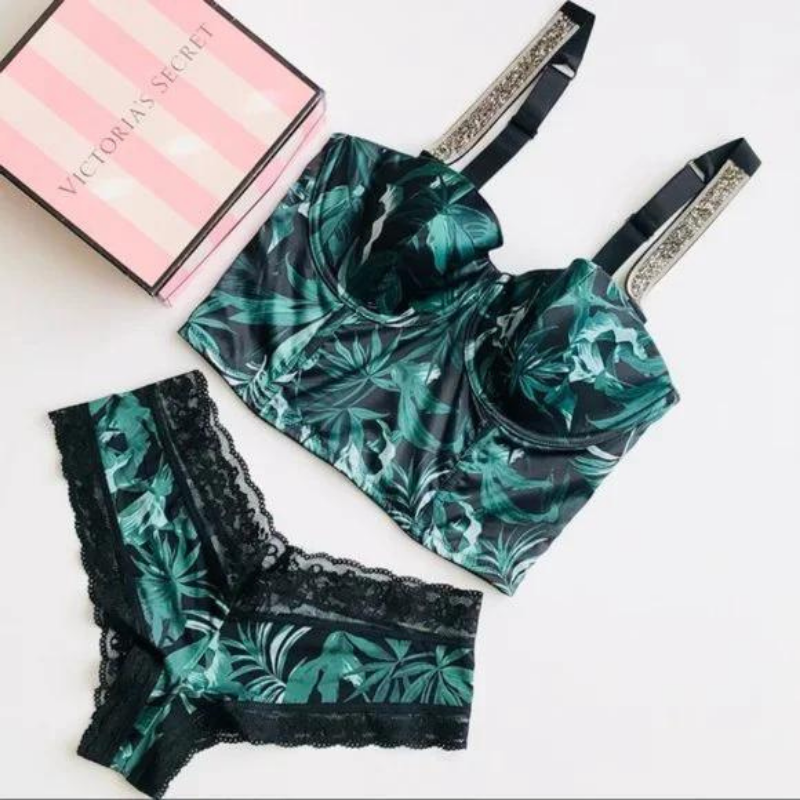 Pricing varies based on brand
While you probably don't want to buy used underwear-type lingerie, you can find beautiful camisoles, bras, nightgowns, and more when shopping secondhand. You can also find many items that are new with tags!
When shopping secondhand, you don't need to worry as much about specific brands since you're not directly supporting the brand. It's also more affordable, since many of the top sustainable lingerie brands are a bit of a splurge.
---
To Sum Up
Overall, there are plenty of great options to choose from if you're looking for lingerie brands that take a more sustainable approach to production.
Wearing sustainable clothing shouldn't mean you have to sacrifice style. Shop these sustainable lingerie brands above for eco-friendly underwear that doesn't compromise on design.
UP NEXT: 16 Best Sustainable Jewelry Brands