There are so many new brands constantly popping up in the fashion verse that it's hard to keep up with sometimes.
One of those brands is Lattelier, an online fashion retailer offering modern and sophisticated clothing for women and men.
But is Lattelier a hit or a miss? Keep reading our Lattelier reviews to find out!
RELATED: 7 "Try Before You Buy" Clothing Brands
What is Lattelier?
Lattelier is an online retailer that sells women's and men's fashion. Founded in 2020, this company is very new to the clothing scene and operates with a team of about 50 people.
Lattelier's mission is to elevate simple, everyday clothing so those who wear Lattelier feel absolutely extraordinary while going on about their lives.
Promising modern, sophisticated, and multidimensional clothing, Lattelier is looking to bring timeless fashion to its shoppers.
Is Lattelier Legit?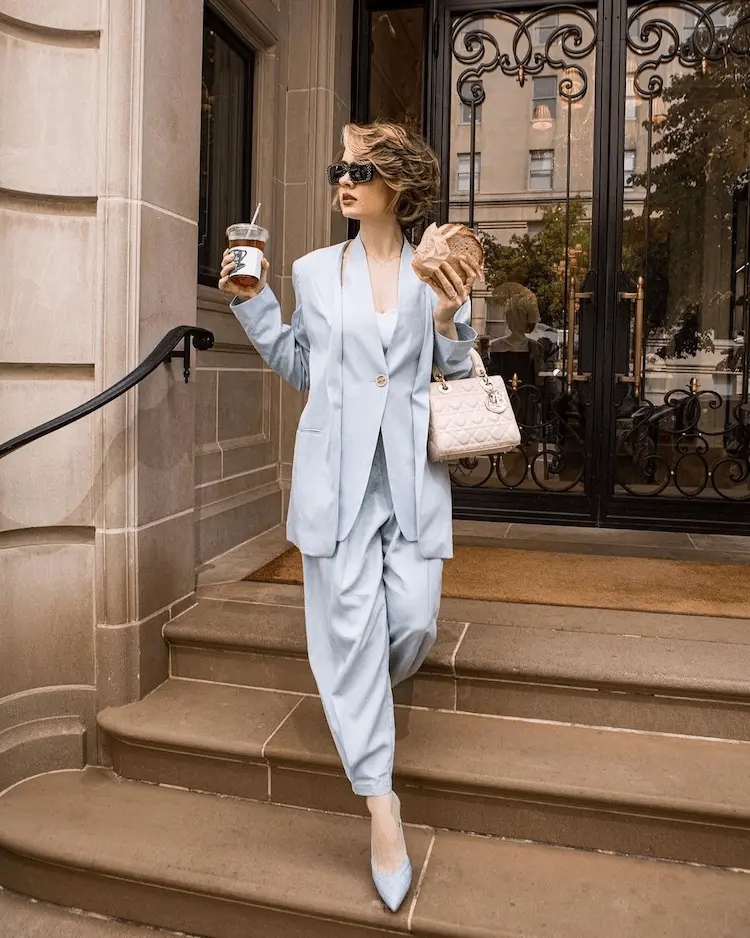 Judging from customer reviews, Lattelier has some pretty polarizing opinions from its shoppers.
On one hand, many clothing reviews on Lattelier's website are positive and share satisfactory experiences shopping with Lattelier.
On the other hand, customer reviews on other review sites claim Lattelier is a scam and that they have not received their orders.
With that said, let's get to the bottom line and see what Lattelier is really about.
Lattelier Reviews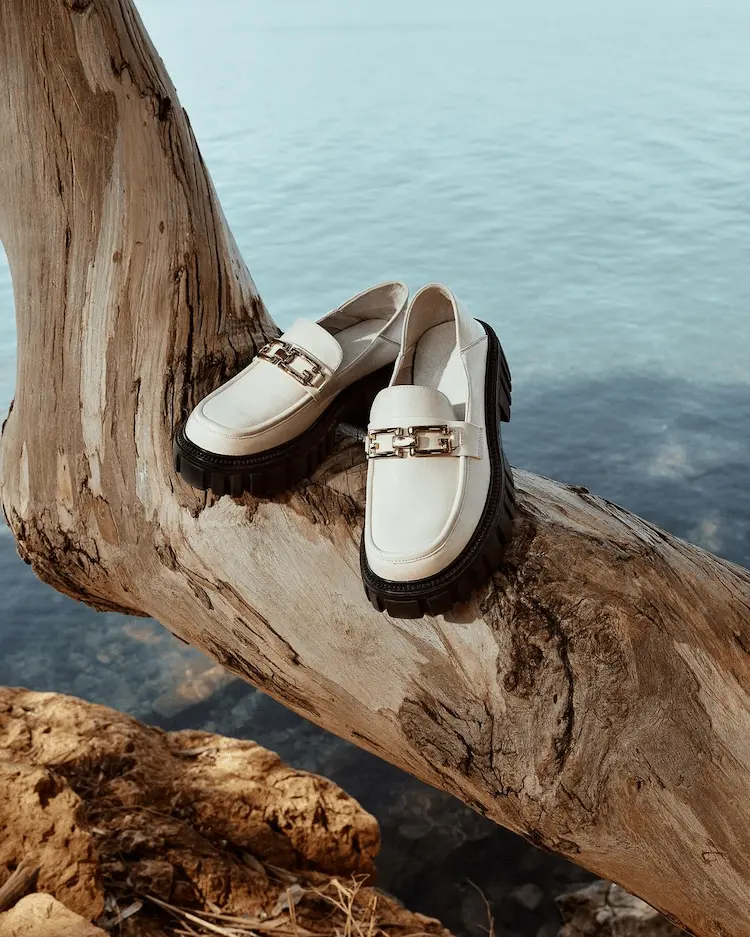 Overall: ★★★ 2.5 stars
Unfortunately, there is an overwhelming amount of negative reviews for Lattelier compared to positive ones.
Many customers were dissatisfied with Lattelier's return policy and customer service and even had trouble receiving their orders.
Many shoppers said they were never given confirmation emails. Since so many reviews claimed they never even received their orders, it is difficult to judge if the clothing is actually worth the price.
However, the reviews on the Lattelier website itself are very positive when it comes to the quality of the clothing.
Top Alternative: Mango Clothing
Price: ★★★ 3 stars
Lattelier does not play with their modern and sophisticated aesthetic. All the clothes look inspired by high fashion and have very luxurious-looking designs.
With that being said, prices range from $28 to $3,000.
This brand definitely falls on the pricier end of the spectrum, making it less accessible, but Lattelier does claim to use organically-sourced, high-end fabrics like cashmere and silk.
Quality: ★★★ 3.5 stars
As apparent from customer reviews, this brand does not have trouble delivering quality goods.
All the available reviews on Lattelier's best-sellers rave about the quality of the clothing and how nice the materials feel.
Shoppers are impressed with Lattelier clothing, but the only reason why the rating is low is due to the inconsistency of customers receiving their orders.
Customers who actually received their shipments are satisfied, but we can't say the same for the others.
Selection: ★★★★ 4 stars
Lattelier has a very nice selection of products.
Though the brand does offer clothing for women and men, there are significantly more products for women to choose from.
Other than tops, bottoms, and sweaters, the Lattelier women's section includes intimates, jewelry, bags, dresses, and other accessories like scarves.
Now that we've covered the general reviews, let's get into the specifics!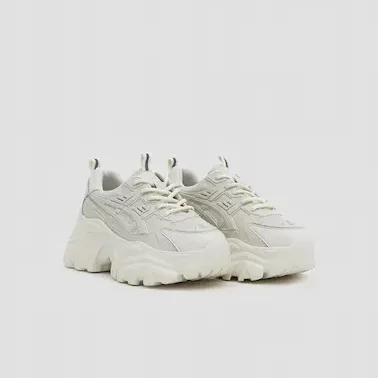 Lattelier has a pretty impressive collection of shoes: loafers, sandals, boots, and more!
It's simple to find what you want since Lattelier allows you to filter by color, style, size, fabric, and material.
Prices range from $48 to $200, and Lattelier offers shoe sizes 5 to 11.
One of the best-selling shoe products from Lattelier is the Leather Loafers with Chain.
Priced at $99, these loafers are sleek and sophisticated with a bit of an edge. They come in ten beautiful different colors, and with an average review rating of 4.45/5, customers can't get enough of these shoes.
---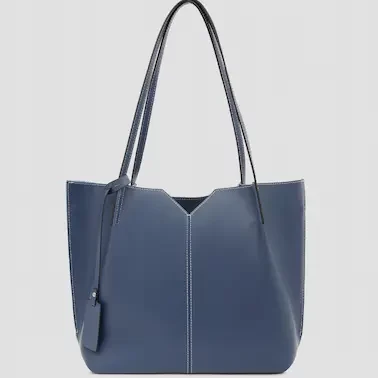 Lattelier has bags for everyone and every occasion. Whether you're going to the coffee shop with a tote or bringing a trusty crossbody for mimosa-time with the girls, Lattelier has you covered.
Like Lattelier's shoes, you can choose to shop by size, color, material, and fabric.
One of the most popular bags Lattelier offers is the Classy Top Handle.
At $299, this business-chic tote bag comes in 7 colors and has detachable shoulder straps for a sleek appearance.
Whether you're using this bag for work purposes or for every day, this popular bag is the definition of versatile.
---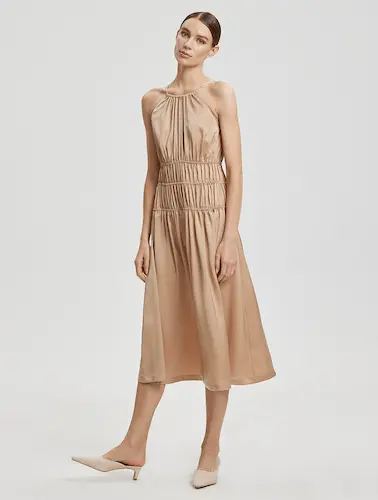 With dresses of all lengths, shirt dresses, knitted dresses, and printed dresses, Lattelier is bound to have something for any event.
You have the option to shop by color, size, and fabric. Dress sizes go up to XL only, making it not very size-inclusive.
The price range for Lattelier dresses starts at $55 and goes up to $370.
A popular dress among shoppers is the Deep V-Neck Silk Tank Dress.
It is a tri-colored dress with silver and sage green, but the star of the design is the beautiful emerald green shade.
The dress is 100% silk and customers gave it a nearly 5-star rating based on how chic and luxurious the dress felt, in addition to the quality of the material.
The dress is $249 and comes in sizes up to XL.
What Customers Are Saying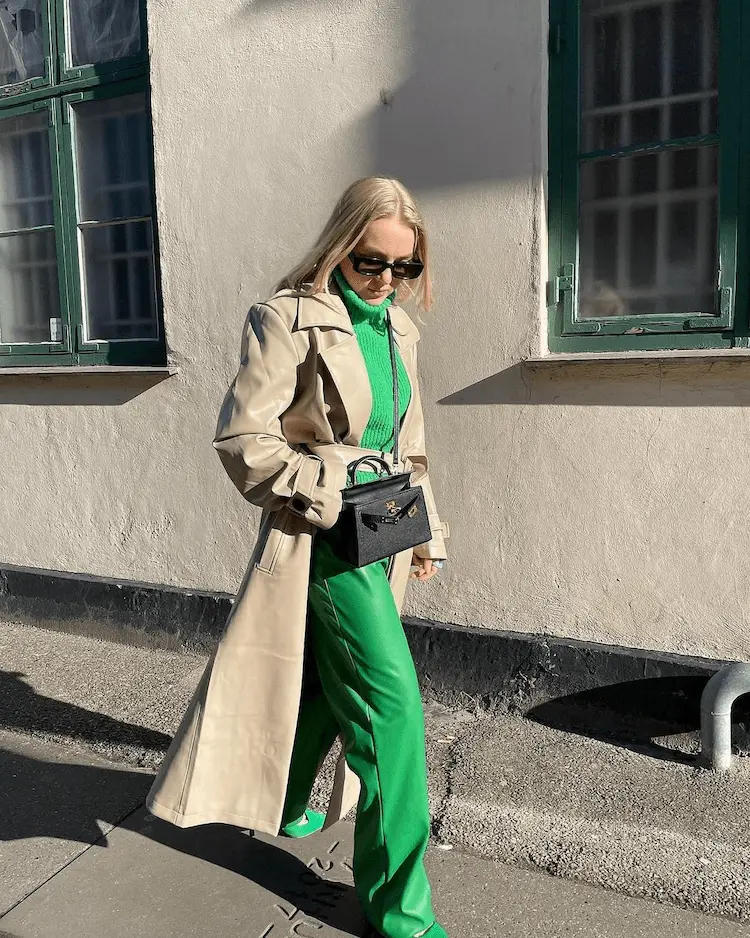 Since Lattelier is on the pricier side of the online shopping spectrum, we don't blame you for wanting to be sure if the brand is worth spending money on. To help you decide, here are some common points of feedback we took from real customer reviews:
Super slow shipping
Good quality clothes
Couldn't get in touch with customer service
Unreceived orders
Excessive return policy
Top Alternative: TopShop
Conclusion: Is Lattelier a Hit or Miss?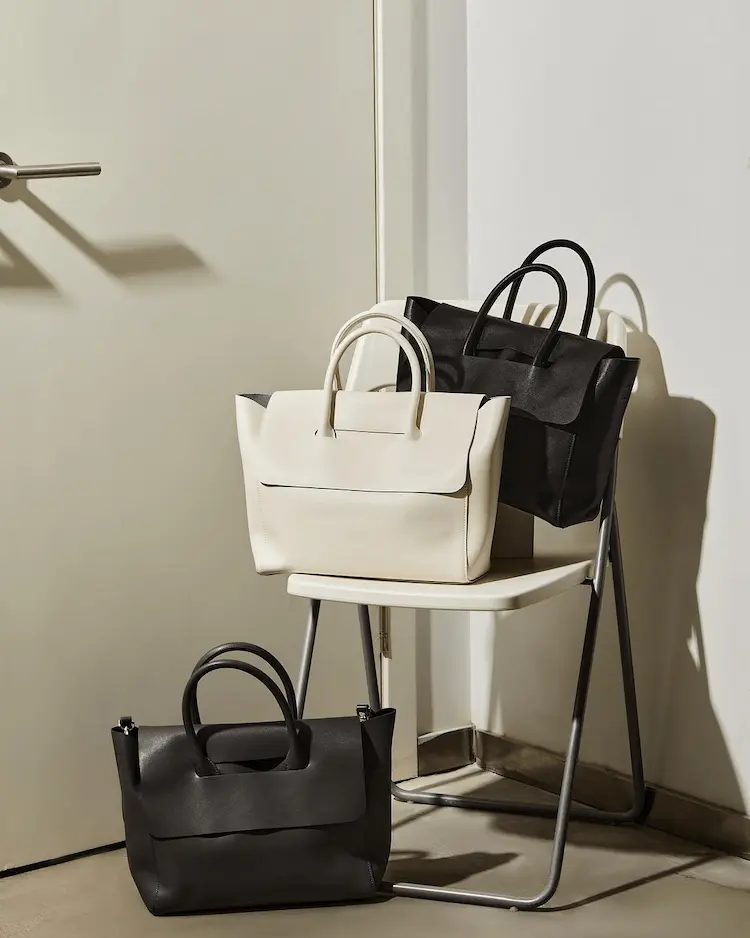 We've reached the end of our Lattelier journey and we are sad to say Lattelier is likely a miss.
With all the negative customer reviews, it's not worth potentially going through the struggle of jumping hoops with customer service and not receiving your items.
Even though the brand does have some gorgeous-looking clothes, there are other companies with more solid reputations to shop from!
In fact, here are some brands to get you started.
Lattelier Alternatives
Here are some brands similar to Lattelier:
Lattelier Return Policy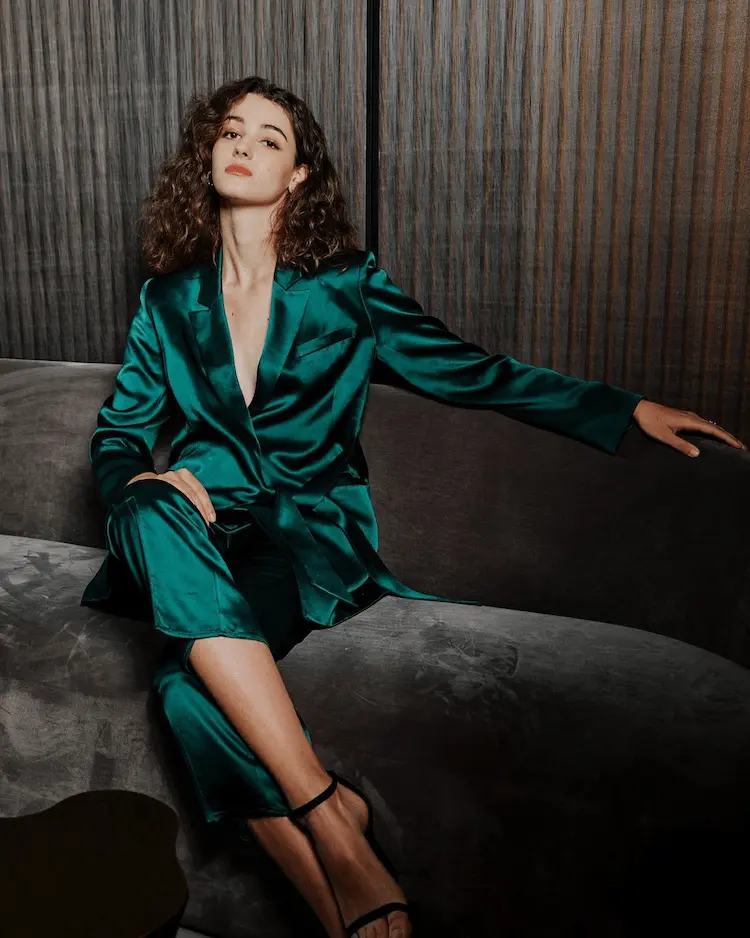 Per Lattelier's return policy, the brand has only a 14-day return period and handles returns on a case-by-case basis, meaning you have to contact the brand before placing a return.
The 14-day return period is a major issue for many shoppers because Lattelier's return address is in Hong Kong, so shipping orders back often takes more than the 14-day grace period.
Additionally, Lattelier does not offer refunds for shipping and handling, and in order to send any items back, the customer is required to pay for any expenses needed.
FAQs
Where is Lattelier located?
The Lattelier website says it is a New York-based brand, but in fact, it is located in Hong Kong. The New York address is listed for business registration purposes. 
How long does Lattelier take to ship?
Lattelier claims shipping can take up to two weeks.
UP NEXT: 27 Best Online Clothing Stores for All Your Fashion Needs