You've probably heard of Koolaburra and UGG boots and wondered, "What's the difference?"
Koolaburra was actually created by UGG and manufactured by the same company. However, there are some key differences to keep in mind while shopping.
Read our Koolaburra vs UGG comparison to see which boot is the one for you!
Koolaburra vs UGG
UGG has been a major comfort boot brand since 1978, with sustainable fashion incentives since 2016. However, UGG created Koolaburra first for mothers but has since expanded to become a modern family footwear line.
These brands are from the same creators, but what makes them different? Below we have listed the main points of each brand's offerings:
Koolaburra
UGG
–Lifestyle brand

-Many colorful products and styles based on Ugg pieces

-Women's, Men's, and kid's sizes available

-All product prices range from $40 to $105

-Offers over 100 products

-Donate $25 from each Pastel colored shoe purchase to Family Equality

-Free shipping on all items except for sale items

-Free returns within 30 days of receipt
–Lifestyle brand

-Wide variety of shoe styles all with Ugg's signature comfort

–Offers apparel

-Women's, men's, kids, all-gender, and home & gifts

-All products range from $18 to $700

-Offers over 1,000 products

-Gives back to the community, environment, and uses innovative means of sustainable production

-Free shipping on all items except for sale items

–Free returns within 30 days of receipt
RELATED: 30 Boots like Uggs – Top Ugg Alternatives
Koolaburra vs UGG
Both of these companies were started by Deckers Brands, but they are incredibly similar. Below, we go into more detail about the differences.
What's The Difference?
As mentioned before, Koolaburra and UGG are manufactured by the same company, so they have similar shoe products available.
As far as styles go, however, their boots are quite similar. Koolaburra has a trendier vibe with a younger audience in mind as compared to classic UGG boots.
Products
Koolaburra only offers shoes, but in many styles and colors. Most products come in 2 to 7 different colors, as well as a variety of rainbow styles for pride month.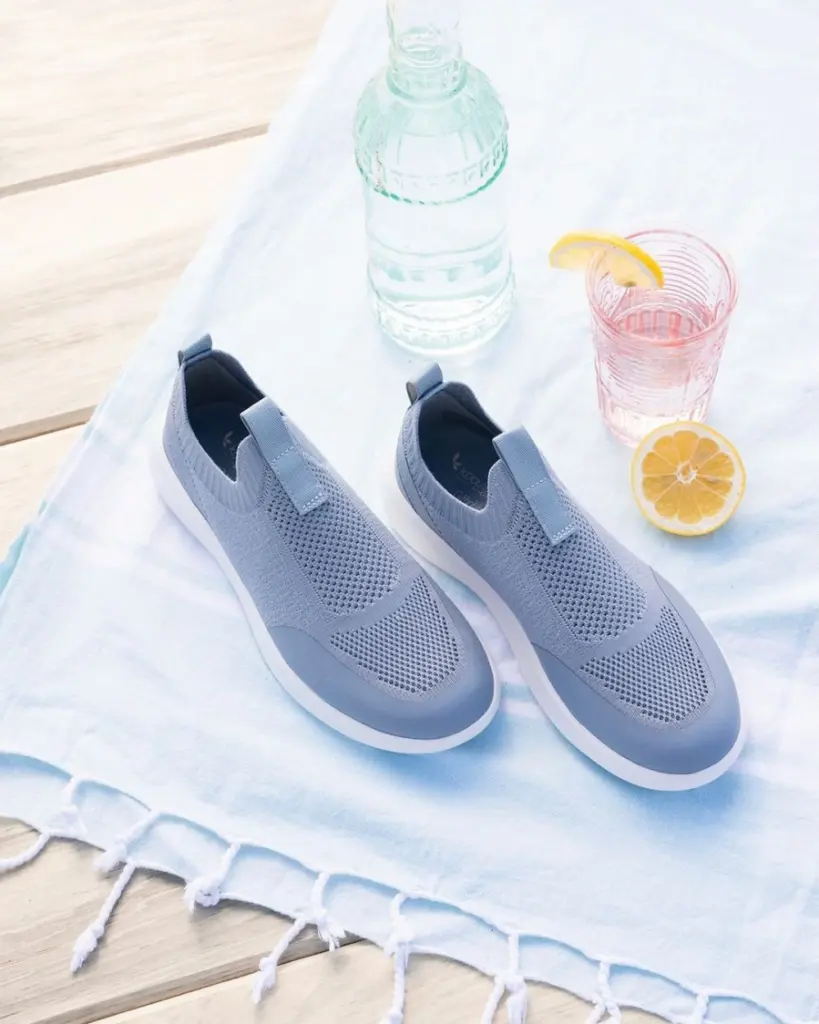 Their shoe styles include slides, sandals, boots, hiking boots, moccasins, and comfortable slippers.
UGG has grown its market to not only include a wide variety of shoes, but accessories and home goods as well.
Their shoes offer the same styles as Koolaburra, but their clothes range from t-shirt dresses to full loungewear sets.
The only category without apparel is their kid's category which only has blankets, hats, and gloves.
Pricing
Both sites' shoes are priced the same because they are created by the same manufacturer and under the same mother company.
However, Koolaburra is priced slightly lower than UGG boots as a more affordable option.
The main difference is that UGG offers apparel and home goods that are priced from $20 to $700, depending on the style and color.
Sizing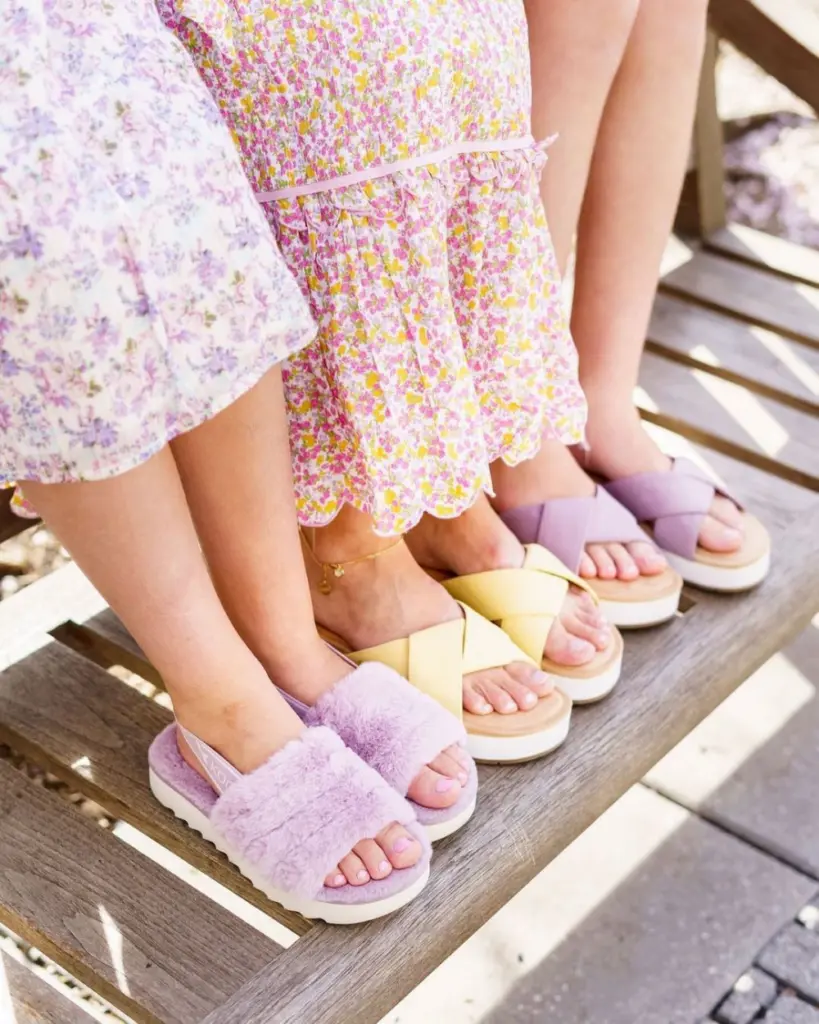 Koolaburra offers women's sizes 7 to 12, men's 7 to 14, and kids' sizes 12 to 5. They also offer toddler sizes 5 to 11 as well.
Each shoe shows the sizes available. The majority of men's sizing ranges from 7 to 18, women's from 5 to 12, and even kids to baby sizes depending on the age you're shopping for.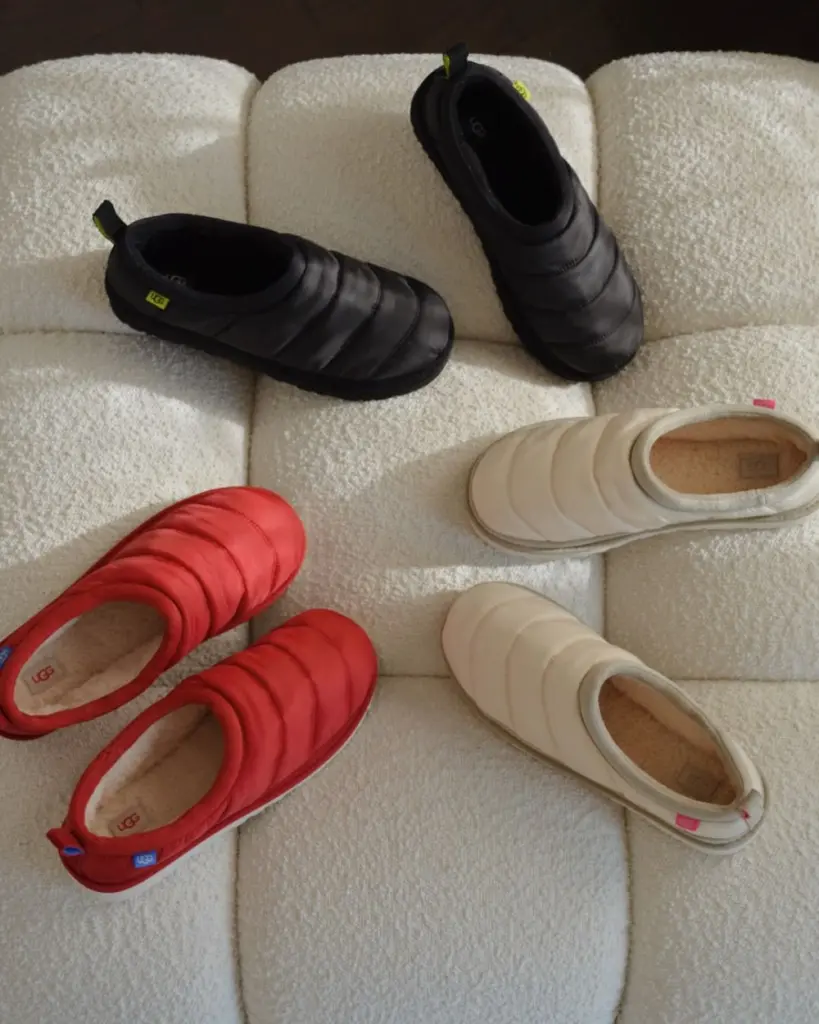 Their all-gender products have men's and women's sizes listed to help find the ideal size. Clothing goes from sizes XXS to XL in women, XS to 2XL in men, and XXS to XL in all genders.
Quality
Because UGG and Koolaburra are under the same mother company, their shoes are crafted with the same materials.
98% of their wool is repurposed from sheepskin which is a by-product of the food industry. Their leather is 100% Leather Working Group certified.
To make their pieces more sustainable, UGG has recently created UGGplush, UGGcycle, and SugarSole which are all crafted from renewable, organic fibers.
What do They Stand For?
Koolaburra started as a collection of women's footwear for comfort through the trials of motherhood. Over the years, it has grown into a lifestyle brand for modern families.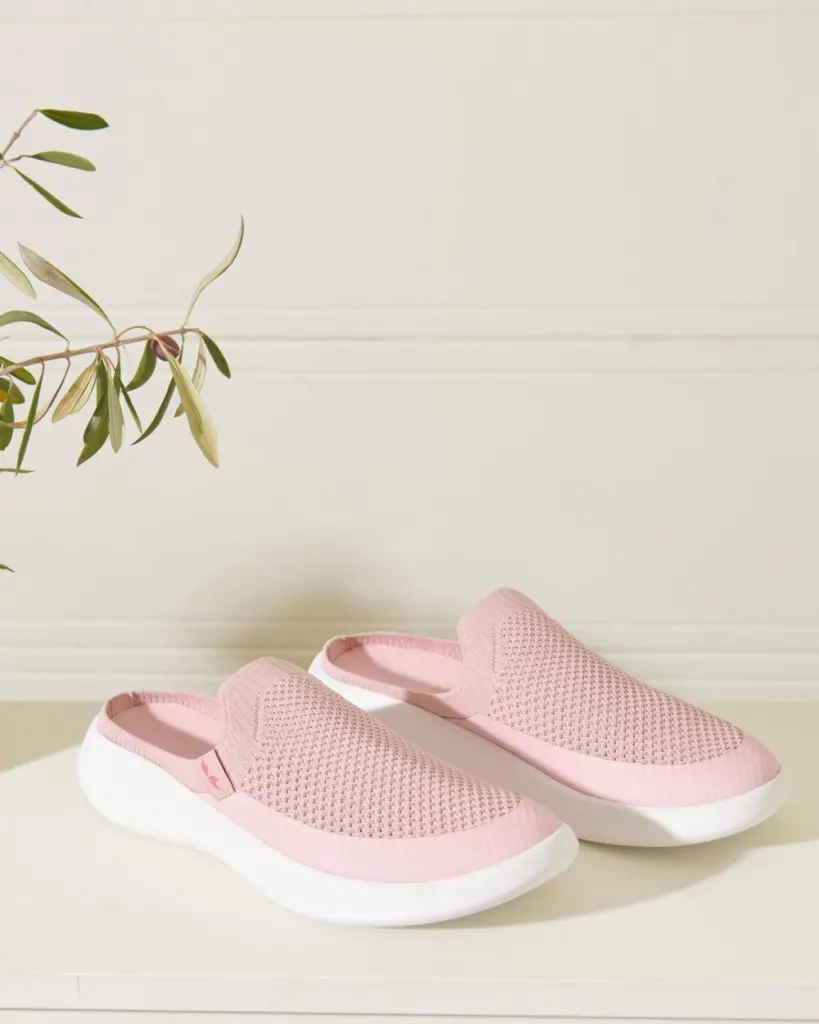 When talking about the modern family, Koolaburra decided to take it a step farther by donating $25 of each Pastel colored style sold to Family Equality.
UGG has many sustainability projects it is working on such as building 1,170 solar panels that are LEED Silver certified, reducing waste in their facilities and supply chain, and using better eco-friendly, recycled materials mentioned earlier.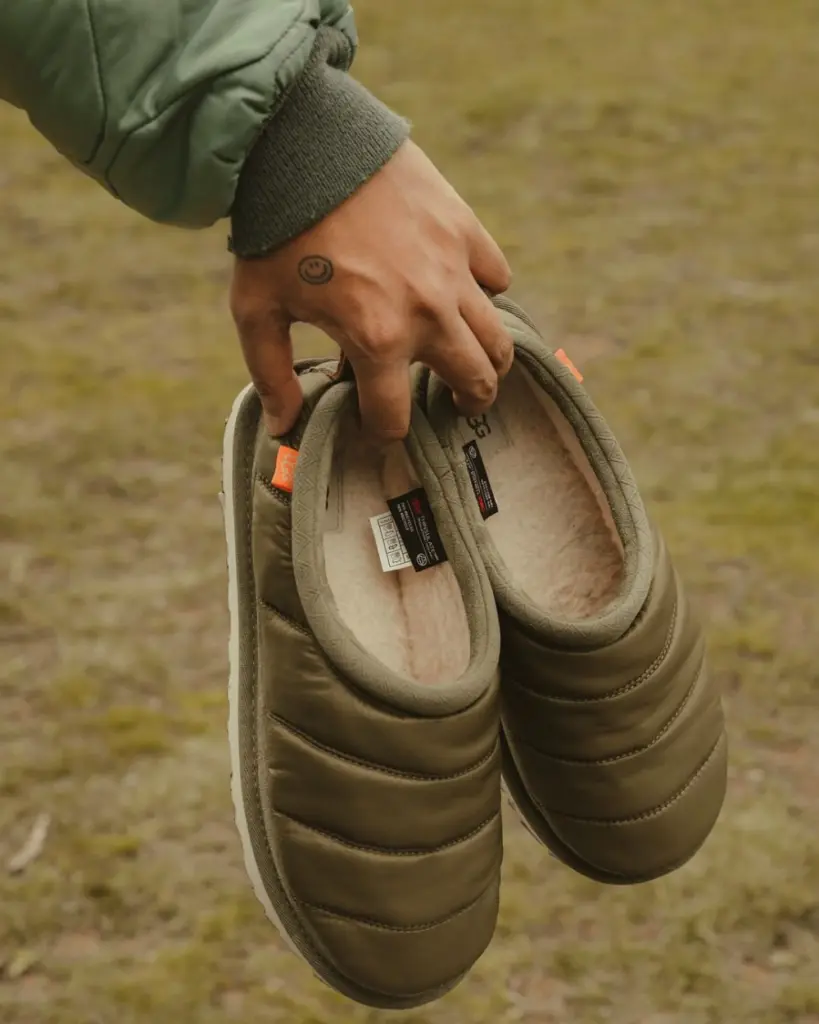 They also serve their inner community by being part of the HERProject giving essential training to women along the supply chain and ensuring their staff is created respectfully and equally.
The societal help is from donating to GLAAD which accelerates equality for the LGBTQIA+ community and partnering with Zappos to create Game Slides for the Special Olympics 2022 USA Games.
Customers' Thoughts:
Koolaburra reviews were harder to find, but Uggs were quite easy. Below are the main points of feedback from customer reviews:
UGG's shipping takes longer than expected
UGG offers high-quality products
Koolaburra is lower quality than the UGG line, but more affordable
Koolaburras are fairly priced
In Conclusion: Which One Should You Buy?
In all honesty, because they are sister brands, they both are solid shoes. However, many customers said that they liked the UGG original line better than Koolaburra's.
Both have great causes and ensure customers know that they are helping fund charities in need, but the company offering the better shoes would have to be UGG.
If you are looking for a cheaper alternative to UGGs, then Koolaburras are perfect since they are a sister brand. Many customers did warn others not to expect the same quality, however.
UP NEXT: Bearpaw vs UGG: Which Is Better?