You've probably heard of ugg boots, a style of footwear that originated from Australia. The sheepskin boots are known to provide warmth and comfort, but they were initially brought into mainstream fashion with 1970s surf culture.
Since then, ugg boots have gone in and out of style for generations, and many brands have emerged such as Bearpaw and UGG.
Though the look of the classic boots is largely the same, there are still some major differences. If you need help deciding which brand to buy from, read this Bearpaw vs UGG review for all the details.
RELATED: 30 Boots like Uggs – Top Ugg Alternatives
Bearpaw vs Ugg Overview
Bearpaw was founded in 2001 by Tom Romeo after crossing paths with a bear in Lake Tahoe. This rare event pushed Romeo to start a shoe company named after the animal, and now Bearpaw is most known for its cold-weather shoes, sheepskin boots, and other footwear.
Bearpaw's main goal is to offer fashionable, yet sensible and comfortable footwear for adults and children. Aside from their signature sheepskin boots, Bearpaw also sells slip-ons, slippers, sandals, hiking boots, and even heels. There are options for any weather or occasion.
UGG was founded in 1978 by Brian Smith, an Australian surfer who moved to Southern California. Just like Bearpaw, UGG first became known for the classic sheepskin boots. Now, UGG has been elevated to one of the most worn and fashionable shoe brands in the world.
UGG has a very large variety of footwear that includes slippers, sandals, all kinds of boots, heels, and moccasins. Ugg isn't just a shoe brand because it also sells tops, dresses, outerwear, bottoms, and accessories. UGG's long-lasting products made from high-quality material offer comfortability and style.
Bearpaw (winner)
UGG
–Less expensive than UGG

–Available in retail stores and through official website

–Styles are still fashion-forward but focus more on functionality

–Offers vegan footwear options

–Free standard shipping over $49 and free returns
–Renowned brand name

–Sells more than just shoes (ie clothing, accessories, homeware)

–Available in retail stores and through official website

–Offers more trendy styles

–Free standard shipping and returns
Now, let's compare and contrast these two brands more closely in a few important categories to get a better look.
Quality
Bearpaw and UGG have largely the same quality, however, some customers claim that the Bearpaw boots wear out faster. This level of durability is to be expected since the footwear comes at a cheaper price.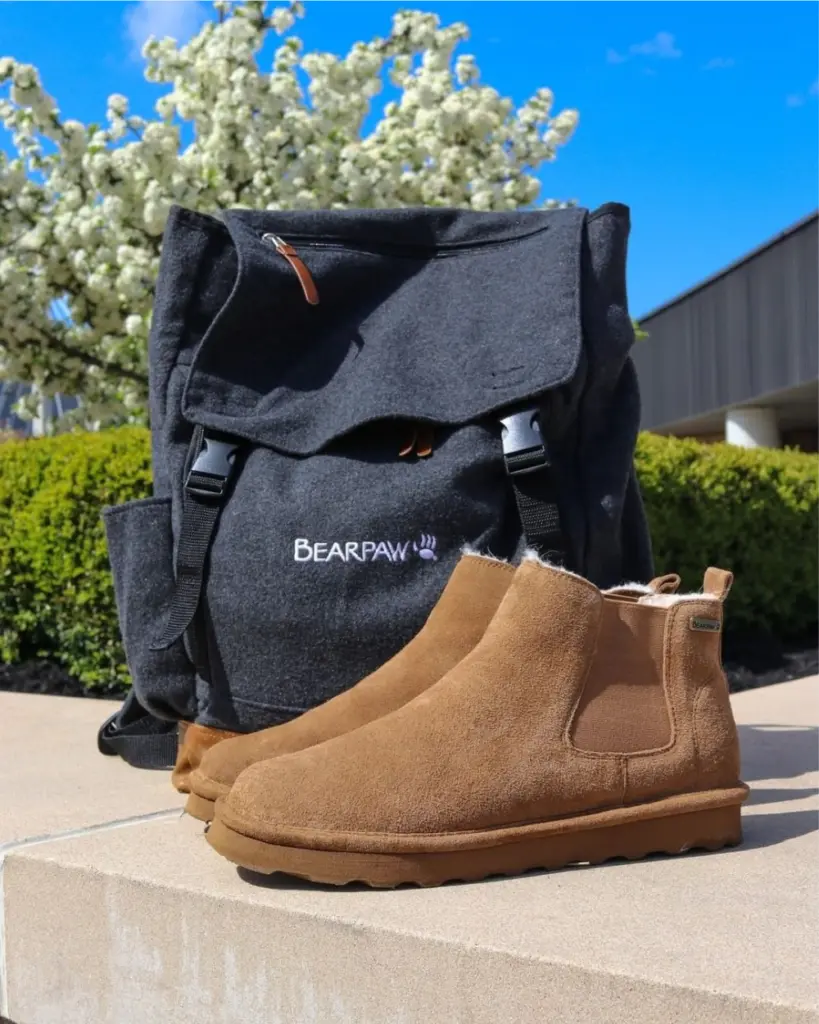 Additionally, Bearpaw doesn't strictly use animal skin or fur, so sometimes synthetic materials are used, particularly for the vegan options.
UGG has the slight edge over Bearpaw when it comes to quality since. The brand is significantly more expensive, but you are paying for the best materials.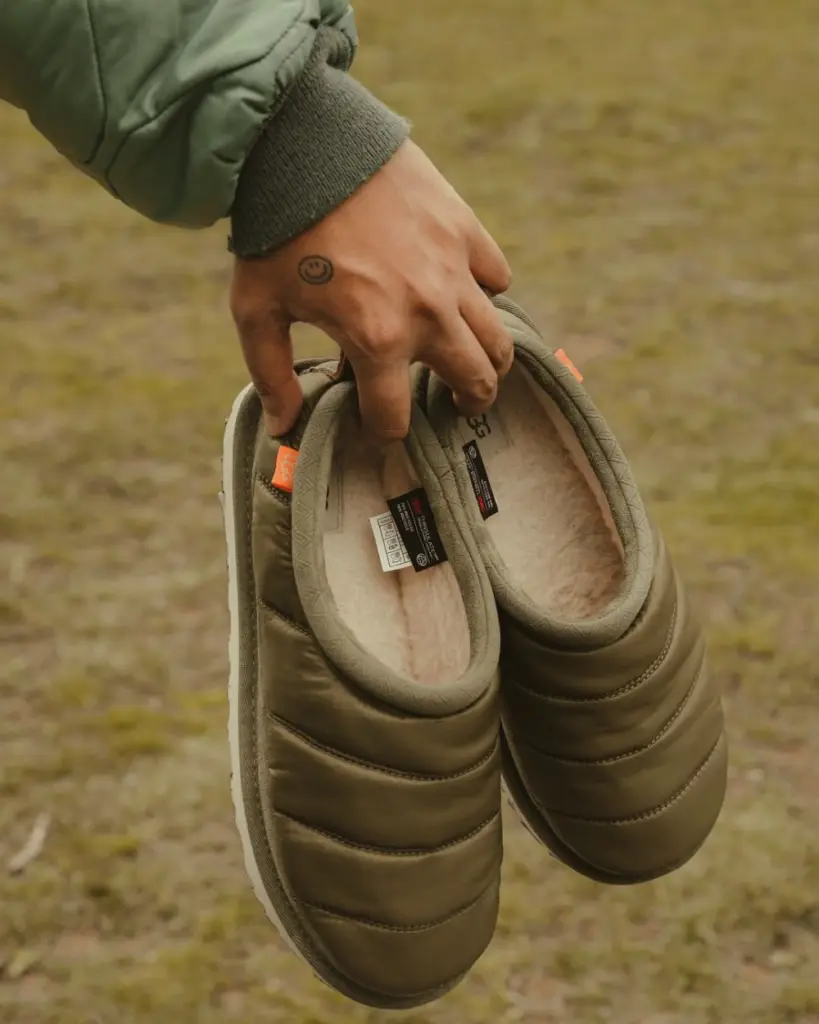 All the leather, wool, sheepskin, cashmere, suede, and down that are most commonly used in UGG products are ethically sourced as part of their campaign for animal welfare.
Pricing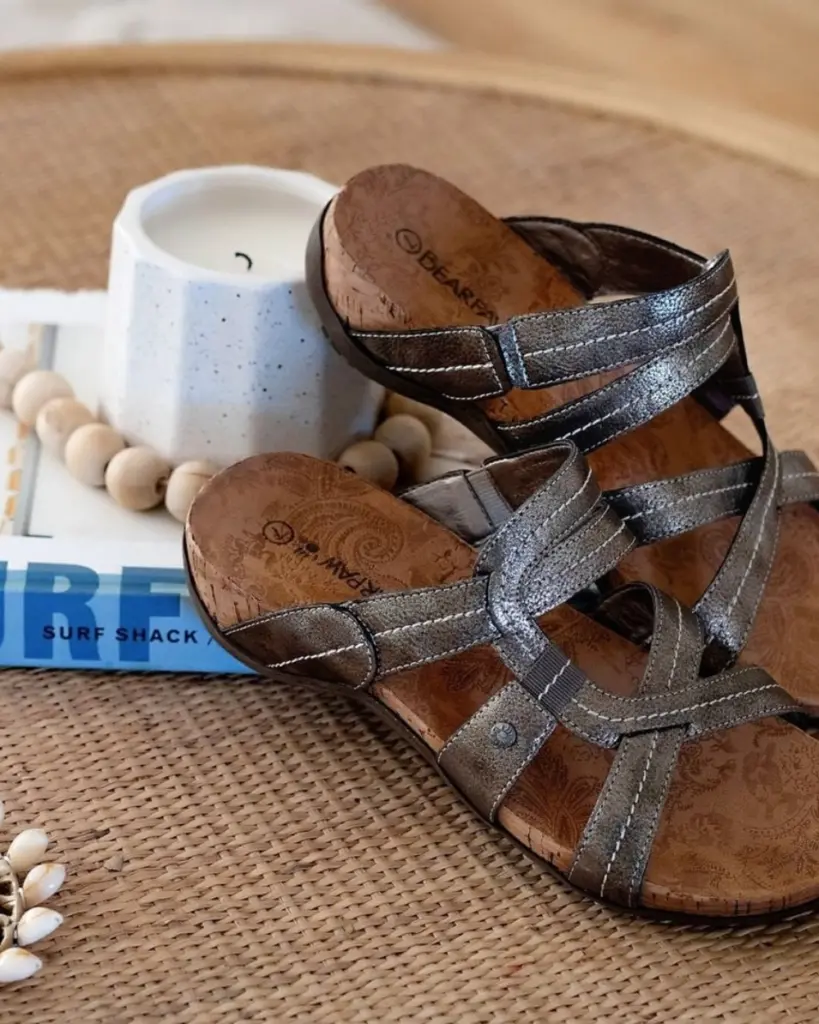 Bearpaw emerged as a direct competitor for UGG because of the more affordable price. The Elle boots (Bearpaw's version of the classic Ugg boots) are priced at $100 and most other products cost around $40-$80. Some of their fancier boots range between $100-$150.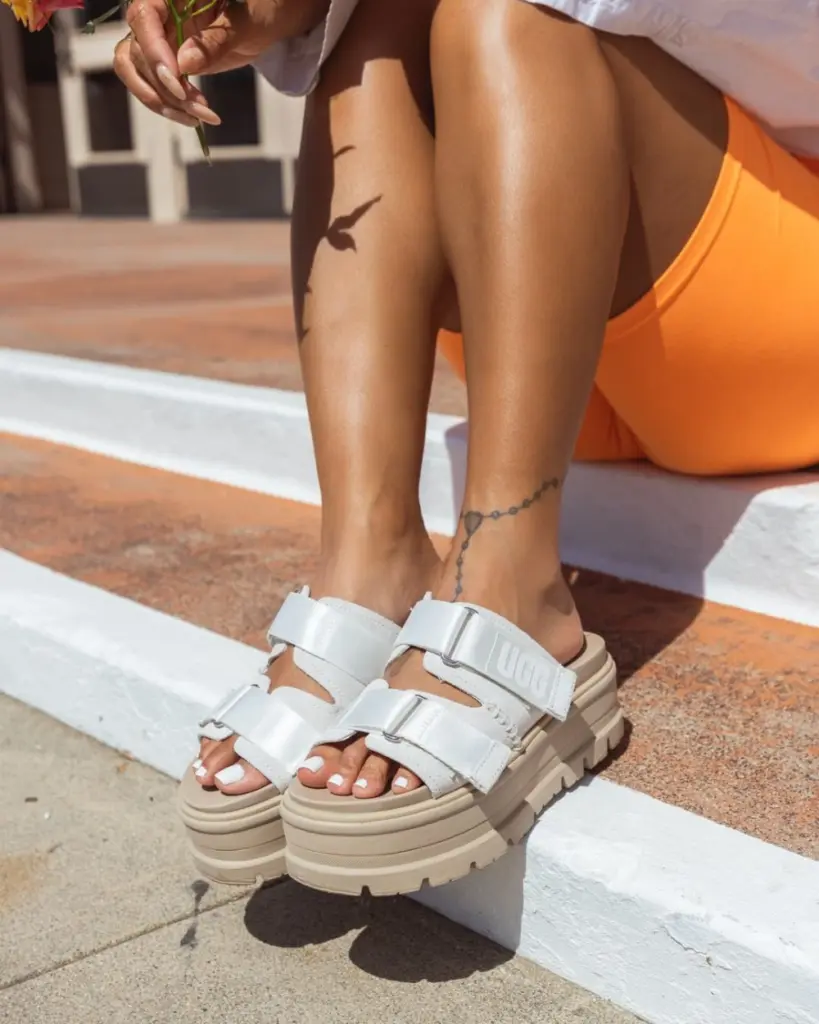 UGG is known to be a higher-end brand and often comes out with trendsetting items. The classic boots are priced at $170.
The higher price is due to the better quality and durability of UGG. Looking at footwear, the majority of products cost over $100 and select items can cost up to $400.
Sizing
Bearpaw footwear is available in sizes 5-13 for women and 8-14 for men. For children, there are options for infants to youth.
When it comes to Bearpaw sizing compared to Uggs, there are no half sizes so Bearpaw recommends ordering up if you are between sizes. They run slightly small due to the inner lining.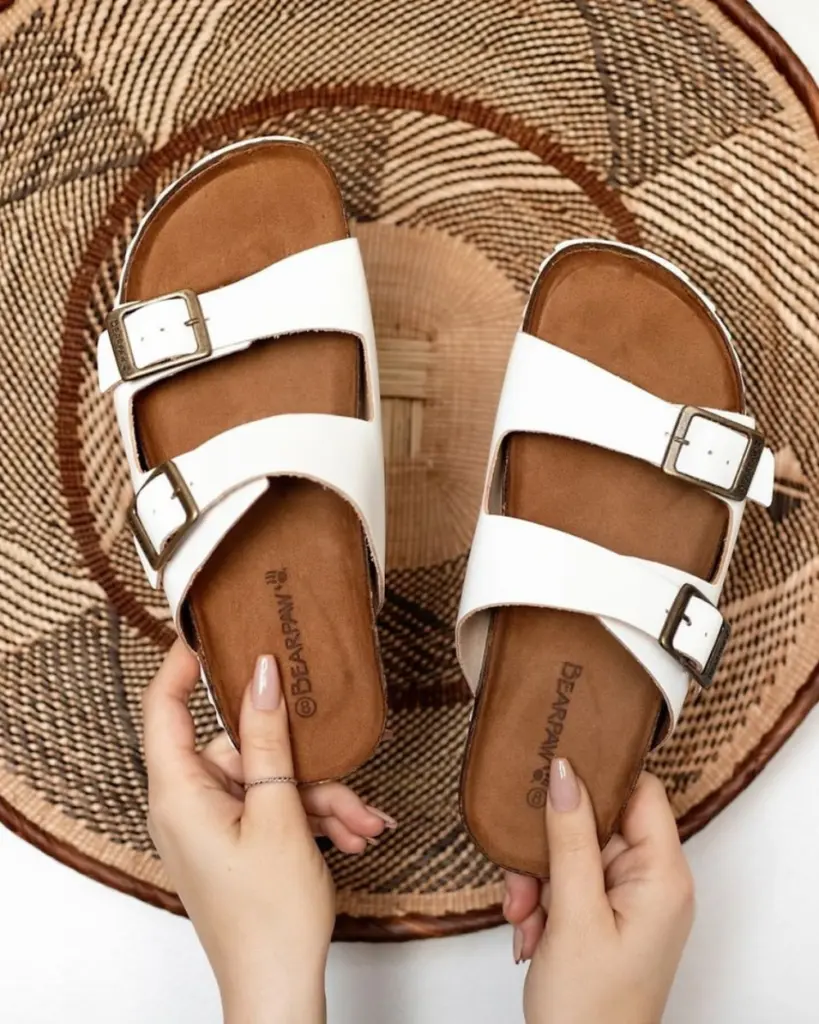 However, in time that tight fit will relax due to wear, so they suggest sticking to your normal size if you can.
UGG footwear is available in sizes 5-12 for women and 7-18 for men. The children's section also ranges from infant to youth. Only select items are available in half sizes, but not the classic Ugg boots.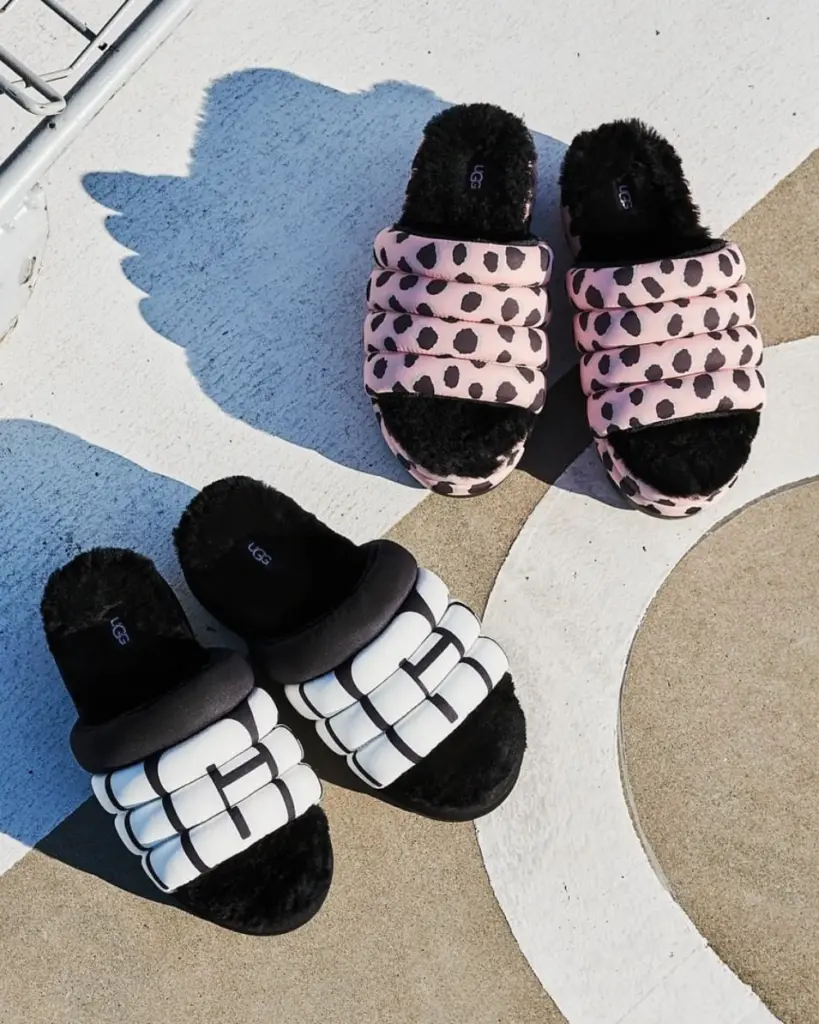 UGG recommends ordering a size down for the classic boots, but order your normal size for the fashion or rain boots.
What Others Are Saying
To offer more insight on this comparison, we explored a variety of customer review forums. Here's what customers have to say about Bearpaw and UGG:
Bearpaw is a great affordable alternative to UGG
Bearpaw fits small while UGG runs big
Should have an initial tight fit
UGG has poor customer service with shipping, so you should find them at another retailer
UGG is more of a trend-setting brand
Both brands have a good variety of styles
Both boots are very comfortable and keep you warm
In Conclusion
If you are just interested in the classic look of an ugg boot, then we'd say to go with Bearpaw. It has the same look and feel of UGG, but at a more affordable price.
However, UGG has a wider variety of footwear in general and many of them are trending styles that don't have a similar version at Bearpaw.
When it comes to Bearpaw vs UGG, opt with Bearpaw if you can since the quality is largely the same, but if you feel like spending a little more for a brand name, UGG is still worth it.
UP NEXT: 13 Most Comfortable Boots For Women You'll Want To Live In