Offering a blend of quality, style, and cost efficiency, Knockaround Sunglasses are meant for everyday wear. Accidentally breaking a pair of expensive sunglasses can be a frustrating ordeal, and this company wants to eliminate that worry.
They have a stellar catalog of sunglasses with many different designs, colorways, and features, but are they worth buying? In this Knockaround Sunglasses review, we'll provide everything you need to know as a first-time customer.
What is Knockaround Sunglasses?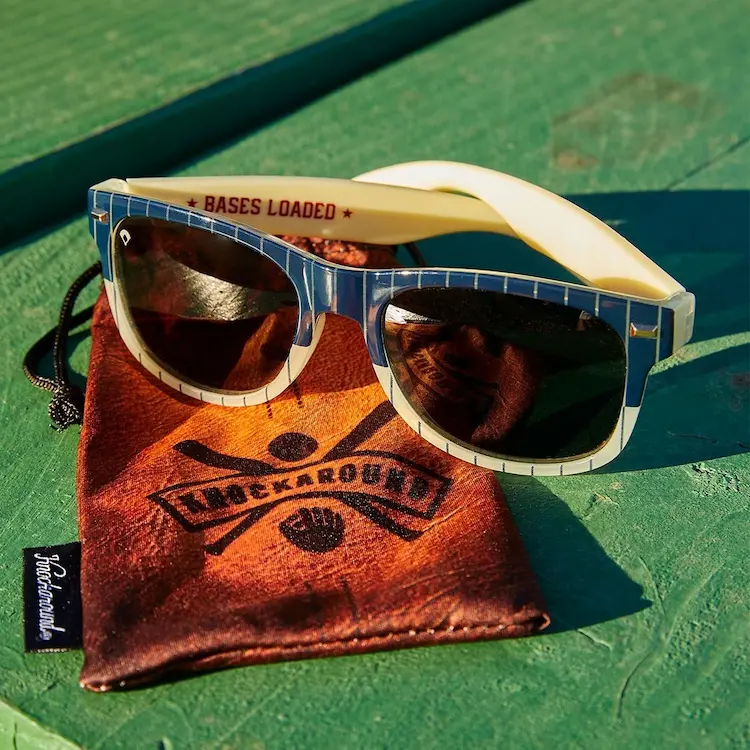 Knockaround Sunglasses has been in business for over 17 years, and they haven't missed a step with their overall mission.
Providing customers with stylish and affordable sunglasses that are also good quality is the name of the game, and they have plenty to offer for different aesthetic preferences.
Their sunglasses are FDA-approved impact-resistant, meaning they shouldn't break from a simple fall (perfect for all of us clumsy folks out there).
Their products are influenced by East Coast and West Coast styles, which is what created the brand's diverse take on sunglasses.
Knockaround Sunglasses Overview
Aside from its easy-to-navigate catalog, the company also gives customers the ability to customize their sunglasses for a more personal twist.
First-time customers can also get 15% off their order, and you can visit their special releases section to find something that's unique from the rest (such as limited-edition releases and exclusive collaborations).
They provide a fairly universal pricing model as most of their catalog sits in the same range regarding cost, and you won't break the bank to grab a pair of your own.
RELATED: 15 All-Time Best Sunglasses Brands For Men
Knockaround Sunglasses Reviews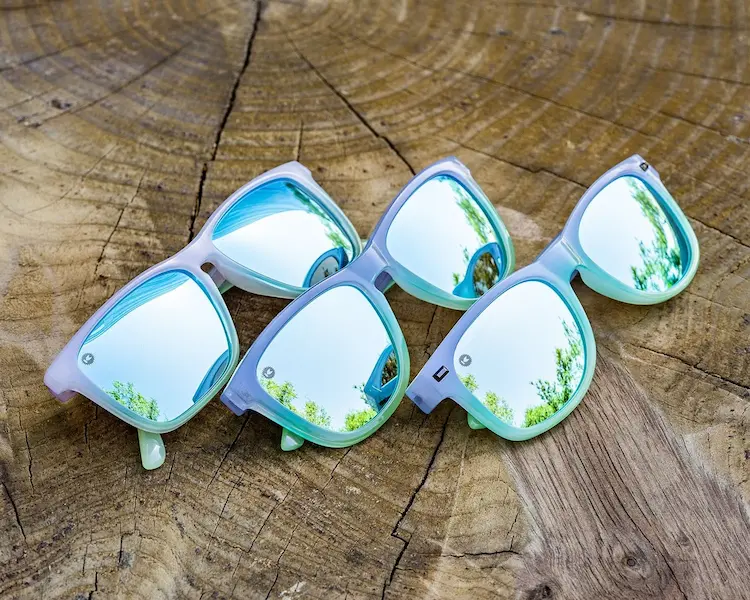 You can easily find information on their products, but other aspects of the business are equally important. Continue reading to get a comprehensive look at how they operate as a whole.
Overall Rating: ★★★★ 3.75 Stars
Most people aren't overly impressed with the quality of their products, but customers agree that they get the job done. It's evident that just holding them in your hands tells you they're of relatively low quality.
That being said, the price point is hard to beat, so it seems like you get what you pay for. If you don't mind the quality feeling a little cheap, they offer some fun styles that are perfect for summer.
Pricing: ★★★★ 4.5 Stars
Considering you can get a pair for $28 to $35, they won't hurt the wallet too much. The company also offers discounts, and shipping is pretty cheap as well.
Any order that's $40 and up qualifies for free shipping, and we feel the company does its best to be cost-effective from every angle.
You'll also find a rewards program on their website, which can lead to additional discounts for future orders.
Quality: ★★★ 3.5 Stars
There's a recurring sentiment from their customer base on this topic: their sunglasses feel pretty cheap, and many compare them to the quality of gas station sunglasses.
This can be expected due to the cost, but if you take care of the shades, they can easily last for a couple of years. We just wouldn't recommend buying them if you want a pair of sunglasses that feels high-quality.
However, the actual durability of Knockaround Sunglasses is better than expected. Their shades are FDA-approved impact-resistant, so they shouldn't break when you drop them (customers say this is accurate).
Most of their sunglasses also offer UV400 protection and polarized lenses.
Shipping & Returns: ★★★★ 4.5 Stars
You shouldn't run into any trouble with their shipping, as the company is relatively prompt about getting orders out the door. Custom sunglasses can take up to 12 business days to be shipped, which is understandable.
International shipments can also take some time as well, and the company claims orders outside of the U.S. can take anywhere between 3 to 4 weeks to arrive.
Whether it's a domestic or international order, Knockaround only charges a flat rate shipping fee of $5 and offers free shipping on orders $40 and higher.
Customer Service: ★★★ 3.75 Stars
We couldn't find too much information on the brand's customer service, but it's apparent that they try to be as reachable as possible.
If you need assistance, you can contact Knockaround via email or phone or utilize the information they've provided in their help center.
If you need a prompt response, your best bet is to reach out by phone.
What Customers Are Saying
We've provided a list below that details the top aspects of what other Knockaround Sunglasses customers think.
Their sunglasses feel relatively cheap regarding material quality and weight
However, people appreciate the cost-efficiency of their products
Most customers love the customization options
They don't break when you drop them
Shipping is pretty fast
Some customers aren't a fan of the logo on the shades
The styles they provide are satisfactory for most people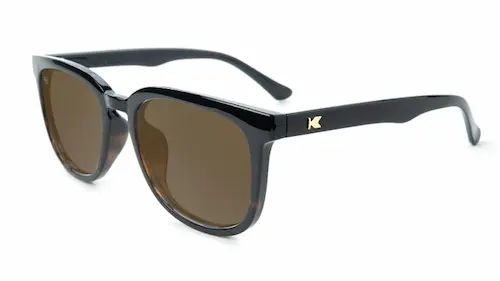 A great choice for men and women, these sunglasses deliver a classic construction with a wide range of unique colorways. Each pair of sunglasses is unique from the next, and a majority of them can be polarized and deliver all the UV protection you need from the sun.
Great for any time of year, you can find something that suits your style, and they work best with heart-shaped, oval, and square faces.
---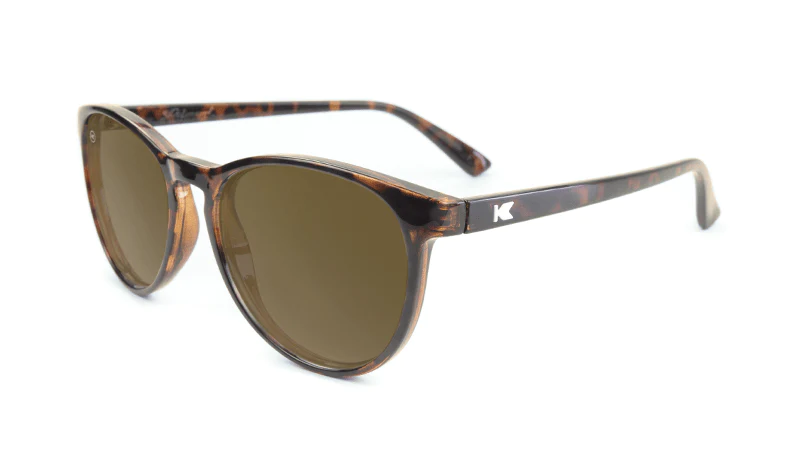 Delivering a more rounded silhouette, these glasses provide plenty of coverage, and they look extremely stylish. You can use the website's virtual try-on feature to see how they fit on your face, and you can sort by frame color, lens style, and more.
Most of them range between $23 and $28, and there's enough variety for every kind of personality and style preference.
---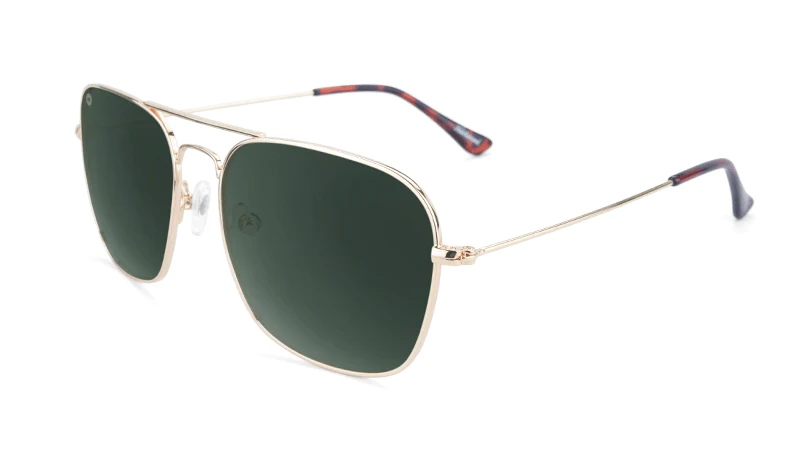 Built for those who prefer to be on the go, these shades offer ample protection and style while offering a slim design. They're a great choice for people who don't like bulky sunglasses, and they only cost $34 per pair.
This collection is relatively niche, but there's still a decent variety to choose from for men and women alike, as the design is pretty unisex.
---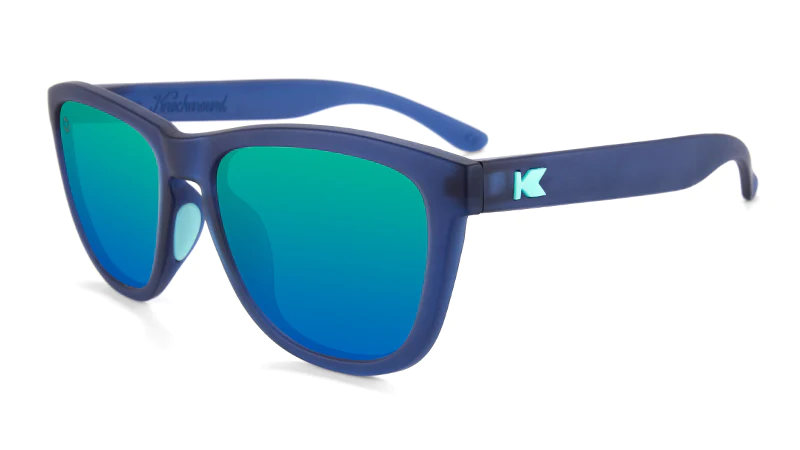 Catered to people who enjoy lightweight sunglasses that don't skimp on durability, these shades are impact resistant.
This is perfect for individuals who live an active lifestyle, and the collection is known for its bright neon colors that'll be a standout accessory with any outfit.
Most of these sunglasses cost $28, and they deliver a full-fledged construction that focuses on comfort, durability, and eye protection.
Return Policy
Shoppers have 30 days to initiate a return when they make a purchase. However, some items don't qualify for a return, such as custom products, special releases, items marked as final sales, and even international orders.
FAQs
Who Owns Knockaround Sunglasses?
Adam Moyer founded the company in 2005, but it's known that Brand Holdings, LLC is running the ship at this point due to their investment in the company.
Where Are Knockaround Sunglasses Made?
The company makes its sunglasses in San Diego, which is where they're headquartered.
Are Knockaround Sunglasses Polarized?
They don't come polarized by default, but you can select that option when adding them to your cart. A majority of their catalog offers UV400 protection from the sun.
Are Knockaround Sunglasses Scratch Resistant?
We wouldn't say they're necessarily scratch-resistant, but their sunglasses are FDA-approved impact-resistant, so they shouldn't break from a simple fall.
The Bottom Line
Knockaround Sunglasses have plenty of value to offer their customers, but overall, it seems like you get what you pay for.
If you're hoping to grab an affordable pair of stylish sunglasses with the protection you need and an effective impact-free design, this company offers a pretty good deal – just don't expect them to last forever or feel like a pair of designer shades.
Knockaround Sunglasses Alternatives
If you don't feel like Knockaround is a good fit, here are some great alternatives that offer a wide variety of sunglasses.