There may be a long list of brands selling boots around the world, but few of them care about the environment they live and work in. Keen Boots is a company that offers hybrid footwear that's made for the outdoors and tradesmen alike.
They hold a passion for the Earth that we stand on, and it's a motivating factor in what they provide to customers and the world's community. Our Keen Boots reviews will provide details on their products and whether or not they're worth the buy.
RELATED: 7 Best Boots Like Doc Martens – Alternatives & Knock Offs
What Is Keen?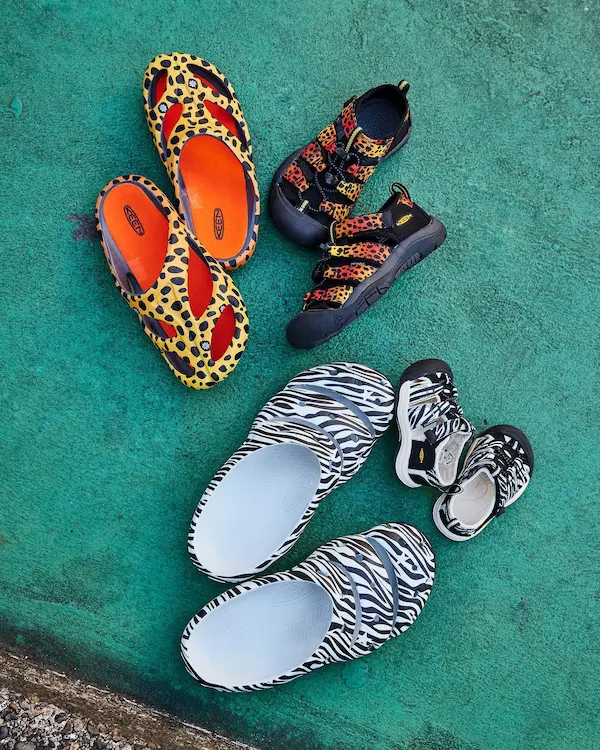 Offering many different boot and shoe designs built for various lifestyles, Keen is a footwear brand for those who work in tough environments or outdoors. Aside from their boots, you can also find sneakers, sandals, and more.
The company provides options for men, women, and children so everyone can find what they need.
Are Keen Boots Legit?
Keen Footwear has been up and running since 2003 and has continued to evolve and provide value ever since. They're very adamant about their company mission, and it's 100% safe to order products from their official website.
They also participate in a good amount of volunteer work and maintain an updated blog full of their current efforts, volunteering, and environmentalism.
Keen Boots Reviews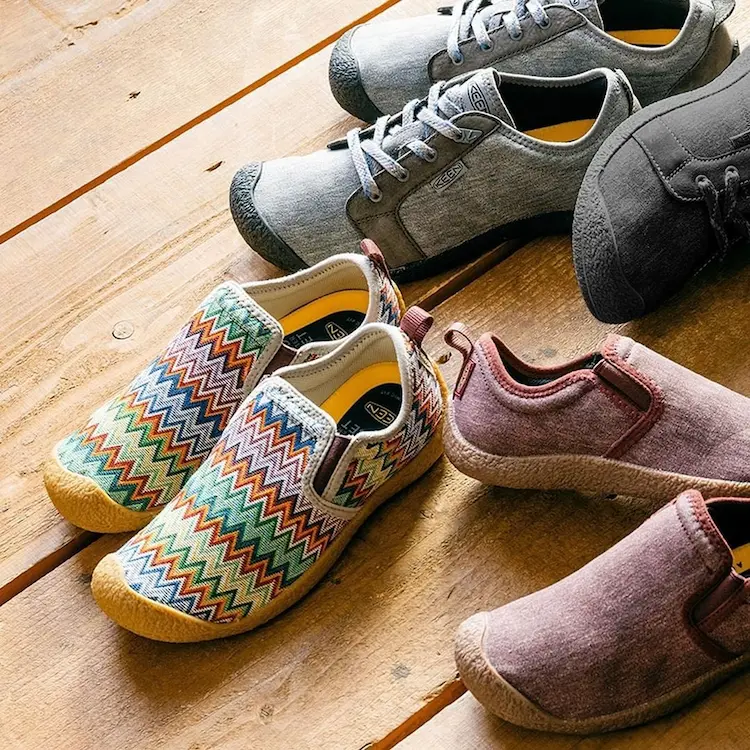 To get a more transparent take on the company operates on a daily basis, we're going to take a look at a few important angles of the customer experience.
Overall Rating: ★★★ 3 Stars
After spending a bit of time searching across many reviews online, it seems like many customers agree that the boots are amazing for comfort, but don't hold up as well as they used to.
There are a lot of customers that have mentioned a drop in quality over the years, and customer service is nonexistent at times.
Considering how much they cost, most shoppers feel a bit ripped off, as their boots don't last more than half a year at the most. However, there are also a good amount of reviews that mention comfort and durability.
Pricing: ★★★ 3 Stars
They may not be the most expensive boots on the market, but they do sit within the $100 to $200 price range. When a pair of boots comes with a cost like that, it's understandable to expect a certain quality.
While many customers praise the comfort of these boots, many others say the quality doesn't hold up to the price.
Fit: ★★★★ 4 Stars
Regarding their fit, it looks like it isn't too difficult to find the right size with their sizing tips. Although, there are a handful of reviews that mention certain sizes and designs aren't as consistent, causing looseness in certain areas.
However, their boots are relatively true to size.
Shipping: ★★★ 3 Stars
Keen Boots provides free standard shipping on orders over $100; for orders under that threshold, standard shipping costs only $10. You can also expedite the shipping, but quite a few customers have mentioned that this doesn't help.
Many people are upset after discovering their orders are coming out of China, which is notorious for causing shipping delays.
Customer Service: ★★★ 3 Stars
It looks like their customer service department is hit or miss. Numerous customers mention a lack of response from the company or a deflected one that doesn't really solve their inquiry.
This is problematic to many shoppers, and it has left some feeling robbed or swindled.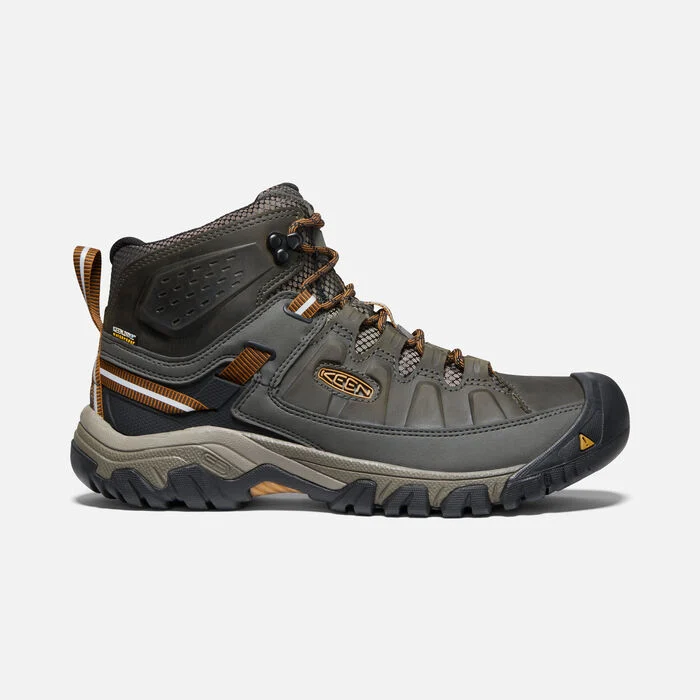 The company offers over forty different hiking boots for you to choose from, along with different colorways and designs. With features such as waterproof leather, a high traction rubber outsole, and a quick-dry lining, they seem to be built for the outdoors.
However, many customers believe that the quality of the boots has gone downhill in recent years.
Top Alternative: Carhartt Boots
---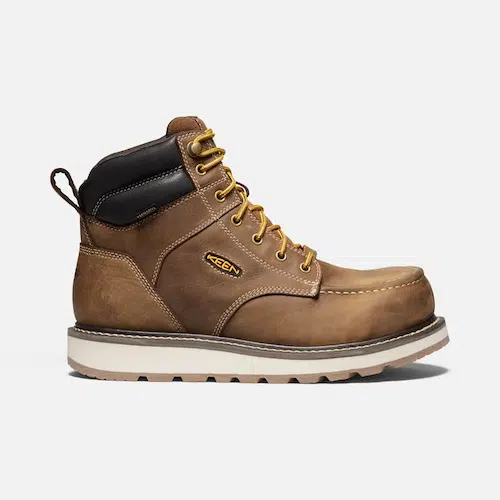 For tradesmen and those who work in harsh environments, Keen also offers a section dedicated to a wide range of work boots. They look durable and rather stylish, but many tradesmen have spoken, and the consensus is that they aren't the greatest.
Many of their work boots provide features like moisture-wicking textile lining, oil and slip resistance, air-infused midsoles, electrical hazard resistance, and much more.
Even with a long list of features, most people who have given them a shot say they are of average quality.
Top Alternative: Danner Boots
---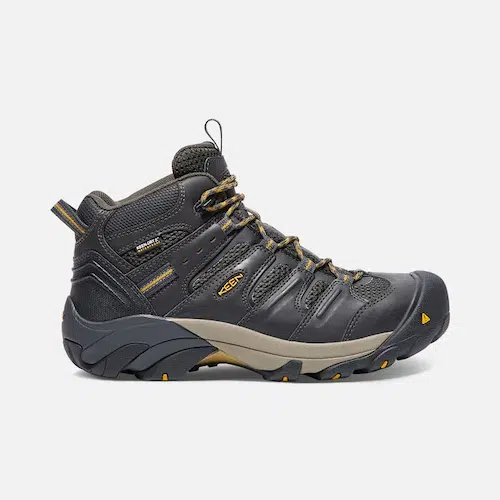 If you're looking for added durability, you might want to look at their steel-toe boots. These boots come with many of the same features as their other boots, but they take overall protection up a notch.
There are thirty-nine steel toe boots to choose from with a mix of low-cut and high-top designs, and these would be your best bet for more dangerous working conditions.
Nevertheless, even with the added rigidity, the sentiment remains the same that they don't hold up for very long on the job.
Top Alternative: Danner Boots
What Are Customers Saying
It isn't too hard to find many honest reviews about the company online, and you can find some of the most common down below.
Many say the boots are very comfortable
Customers say the quality, however, is pretty average
Too expensive for the quality you get
Customer service is lacking
Many suspect they are made in China
The Bottom Line: Worth It?
Keen Boots may have a good-hearted company mission, but many aspects of the company have frustrated customers over the years. It's hard to say whether they're worth the money, especially when customer service isn't always responsive.
Many say the boots are comfortable if that's the most important aspect to you, however. All in all, the quality doesn't seem to be the best, though, and there are many other boot brands that provide more reliable durability.
Keen Boots Alternatives
1. Red Wing
2. Timberland
3. Danner
Return Policy
Customers can benefit from their 30-day return policy, which comes with a full refund if processed within thirty days from the date your order is placed.
However, there are many reviews that mention the difficulty in initiating a refund from the company.
FAQs
Where Are Keen Boots Made?
To help with their global reach, the company manufactures their boots in quite a few countries, including the U.S., China, Thailand, India, Japan, and more. Although, many customers have mentioned seeing a shipping origin coming out of China primarily.
Are Keen Boots Good Quality?
Overall, it seems many customers love Keen boots for their comfort, but they only offer mid-tier quality. You might get a year or so out of them with proper care.
Where To Buy Keen Boots?
You can actually find Keen Boots across a decent range of popular retailers, in-store and online. Whether it's DICK's Sporting Goods, Amazon, or their official website, it isn't hard to find a pair.