Is JLo Beauty worth the hype? Read our in-depth JLo Beauty Review to find out.
Many know Jenifer Lopez for having youthful and glowing skin throughout her years in the spotlight as a singer, dancer, and actress. But now, she is passing the mic to her fans and showing them how they can achieve great skin, too, with JLo Beauty. 
JLo Beauty offers skincare products that are said to be simple, affordable, and luxurious. But are her products effective? Do they deliver results?
In this JLo Beauty Review, we will share about JLo's beauty line and a review of the quality, price, what other customers think, and more!
Plus, be sure to check out the 15 Best Luxury Skincare Brands Worth Buying!
What is JLo Beauty?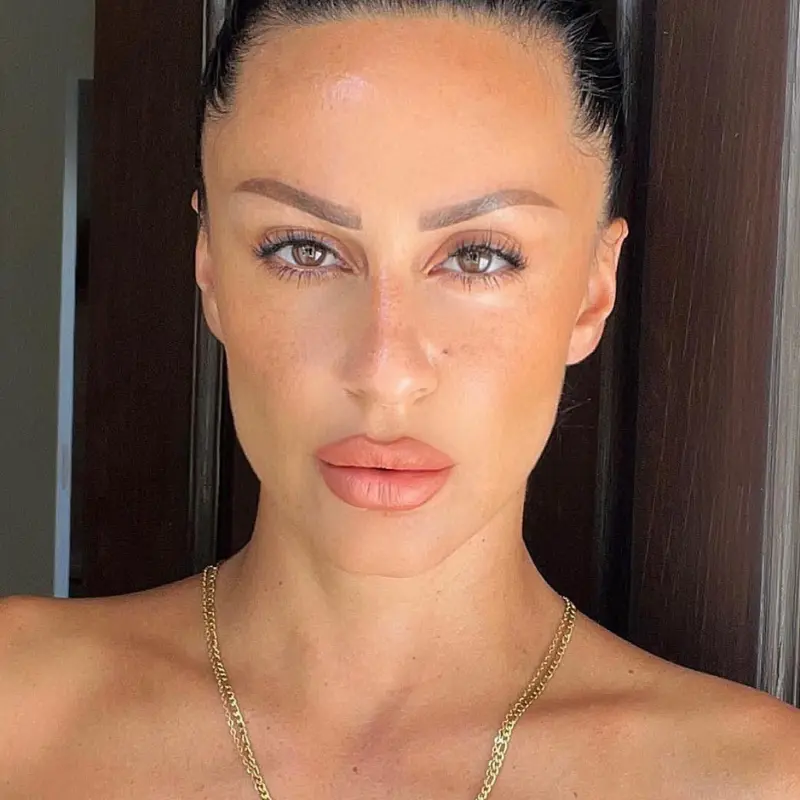 JLo Beauty is a skincare company that believes beauty has no expiration date.
Jennifer Lopez created the skincare line to pass on her tips and tricks of how she took care of her skin for three decades to continuously look amazing, even in her 50s.
JLo Beauty offers seven products, so you easily know your everyday skincare routine. The line includes a cleanser, serum, eye cream, mask, complexion booster, hydrating cream, and sunscreen moisturizer.
JLo Beauty Overview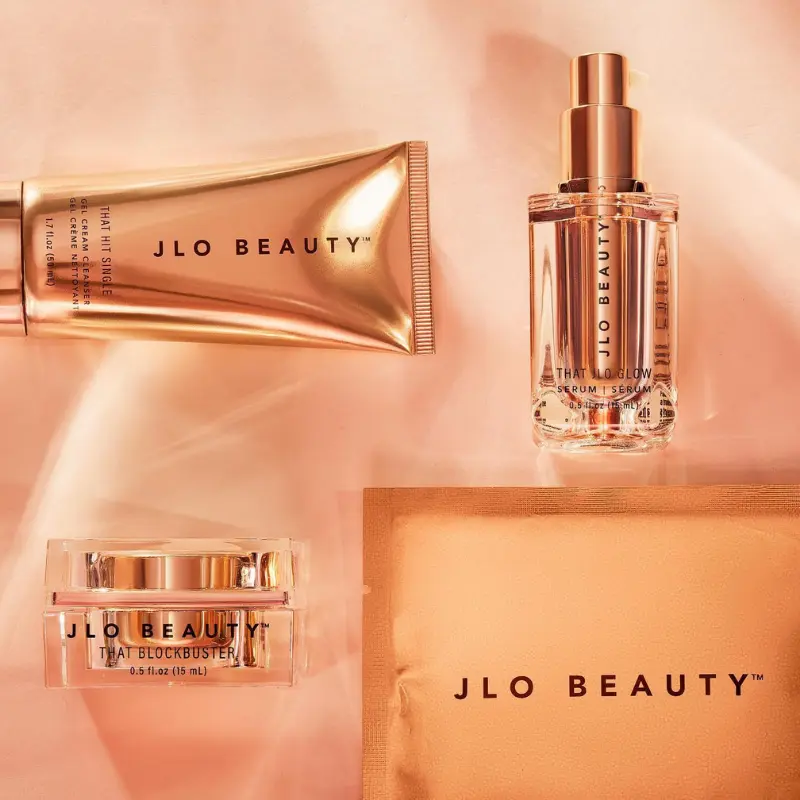 JLo Beauty launched in January of 2021, but the brand is 20 years in the making and went through over 100 rounds of product development.
JLo offers up her secret to healthy-looking skin and products to go along with them, something she calls "the 5 s's." She gets a solid 8 hours of sleep every night, takes supplements, wears sunscreen every day, uses serums, and practices "Sano or Vivir Sano."
This translates to living a healthy, sane life– no drinking or smoking, eating healthy, exercising, and staying hydrated.
The special ingredient in her products, olive oil, was passed down from her mom. JLo worked with formulators to create the JLo Beauty Olive Complex, which takes properties of the olive and delivers them in a blend designed for the skin to deliver clinically shown results.
JLo Beauty Review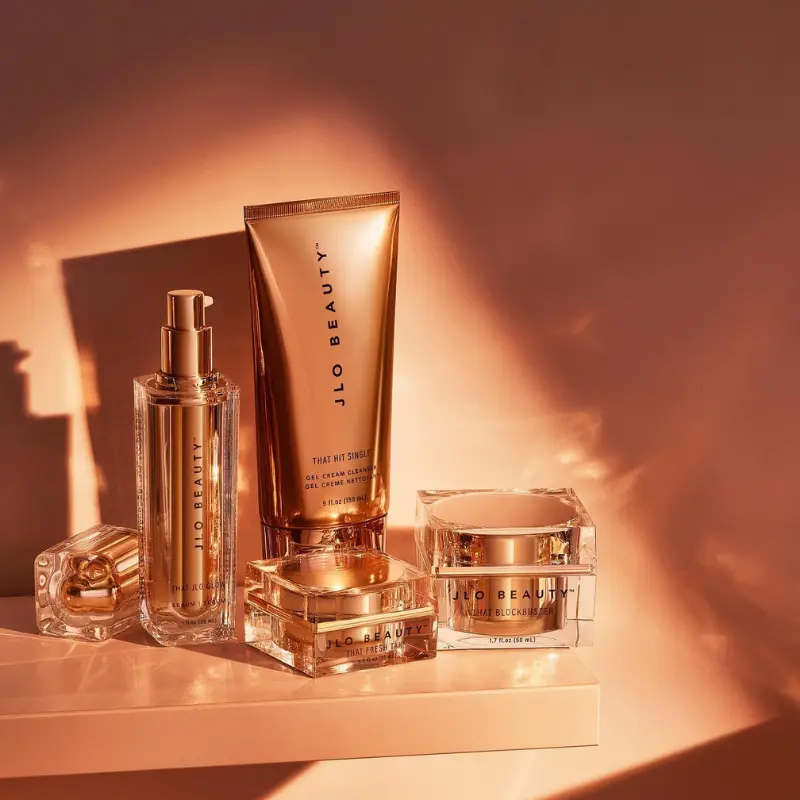 Overall: ★★★★ 4 stars
Many said they liked the look, feel, and smell of the brand's products and that they helped with dry, flakey, and sensitive skin. However, some felt the brand was too overpriced and were disappointed with another celebrity brand, calling it a "cash grab."
Price: ★★★ 3 stars
Even though the brand claims to be affordable and accessible for daily use, many people felt differently. The products are priced between about $40-and $80.
People talking about the brand said it was out of their budget and that they could find other, better options for a cheaper price. They mainly said the face masks were overpriced at $48.  
Quality: ★★★★ 4 stars
Many said the products are not heavy or greasy at all. Instead, they appreciated the feel and smell of the creams and serum.
Over time, they had seen positive results in their skin, like diminishing fine lines and tighter skin.
Top Alternative: Estee Lauder Skincare
4.6 Stars based on 58 Reviews
This product is said to bring surface tightening and lifting, using Japanese rice sake and yeast-derived ferments. In addition, the serum is said to soothe, condition, brighten and plump the look of skin.
Many customers said they did feel their skin tightened with the serum, which gave them a lasting glow and tone.
Top Alternative: Sephora Collection Ultra Glow Serum
---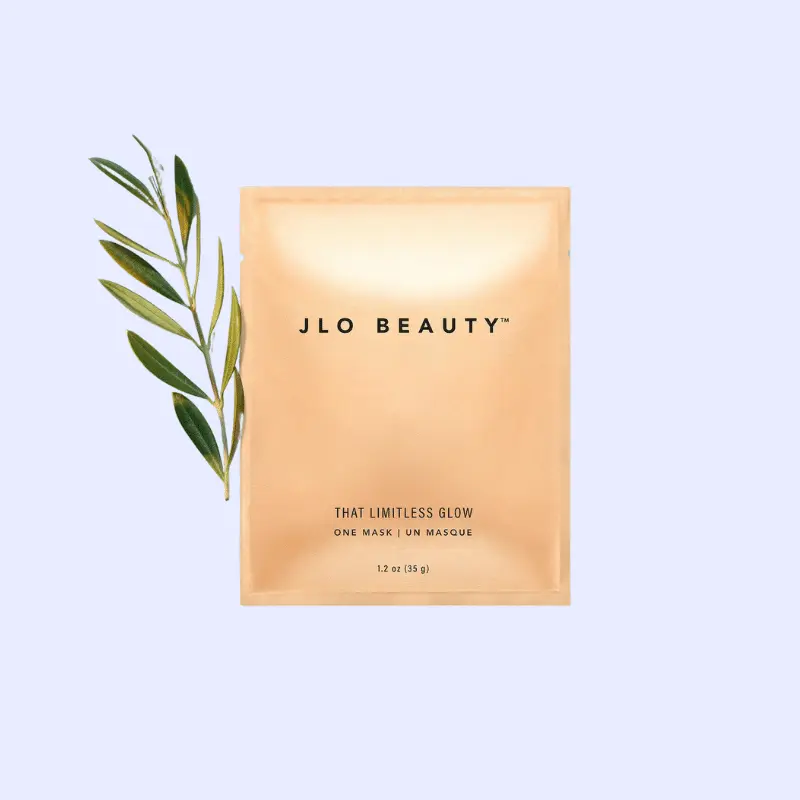 4.4 Stars based on 323 Reviews
Though many customers said this 2-piece mask is overpriced at $48, others said the mask really does hydrate your skin and make it look and feel amazing.
They notice the difference the following day, saying it tightens up the skin while reducing puffiness under your eyes.
Top Alternative: Peach & Lily Orignial Glow Sheet Mask
---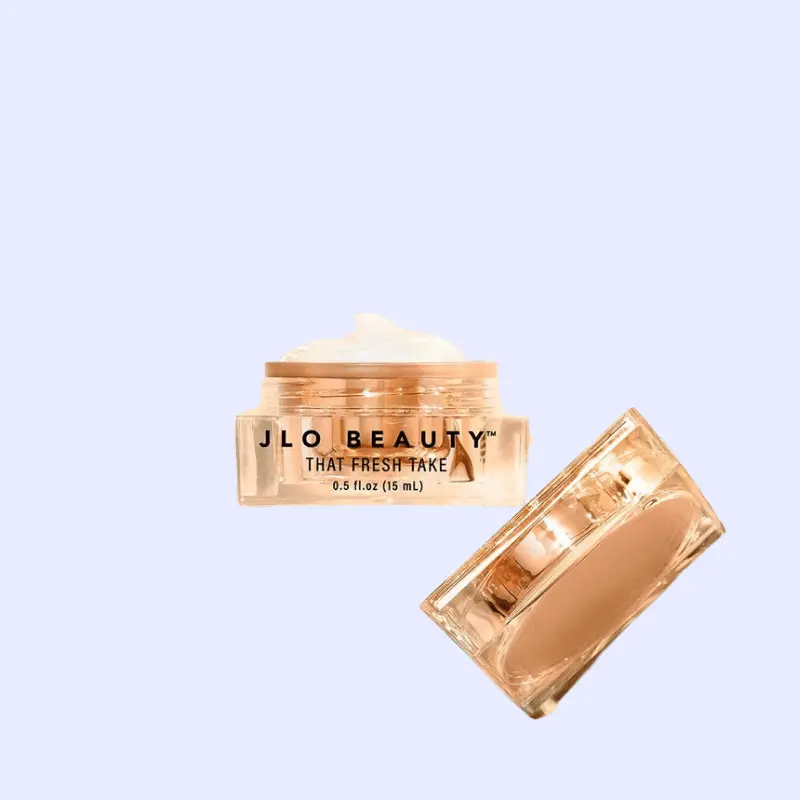 4.4 Stars based on 206 Reviews
Many customers experienced hydration around the eyes and lightening of dark circles using this eye cream. Plus, it's non-comedogenic! 
Top Alternative: Olehenriksen Banana Bright Eye Creme
What Other Customers Think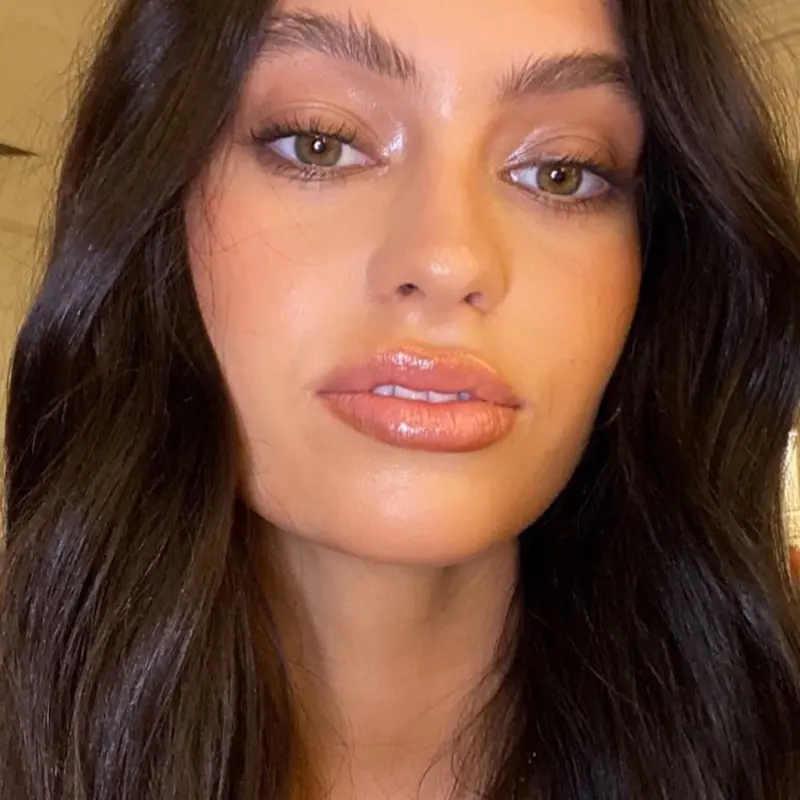 Everyone wants to feel assured of what they're buying. Because of that, we combed through tons of reviews of JLo Beauty so you wouldn't have to. Here are some of the significant points we found:
The products improve elasticity in the skin
The products are not super affordable for the average consumer
Customers saw fewer wrinkles overtime when regularly using products
Some say packaging looks cheap
Customers like the way the products smell
The brand caters to an older demographic and doesn't appeal to younger generations
Return Policy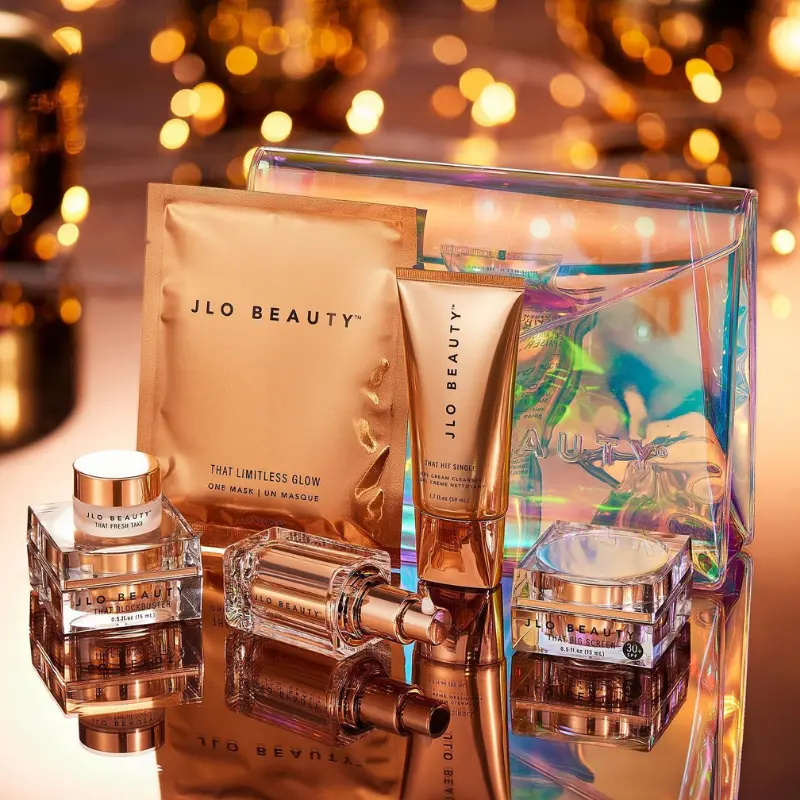 JLo Beauty offers a 60-day money-back guarantee on all orders, even if the bottles are empty.
FAQs
How much does JLo Beauty cost?
JLo Beauty products are around $40-$80. 
Is JLo Beauty clean?
JLo Beauty is free from sulfates, parabens, formaldehyde, phthalates, and several other potentially toxic ingredients. 
Additionally, the brand's cartons and shippers are sustainably sourced and contain recyclable materials.
Is JLo Beauty vegan?
JLo Beauty is cruelty-free, but currently, the brand only has two vegan products: That Fresh Take eye cream and That Star Filter complexion booster. 
Conclusion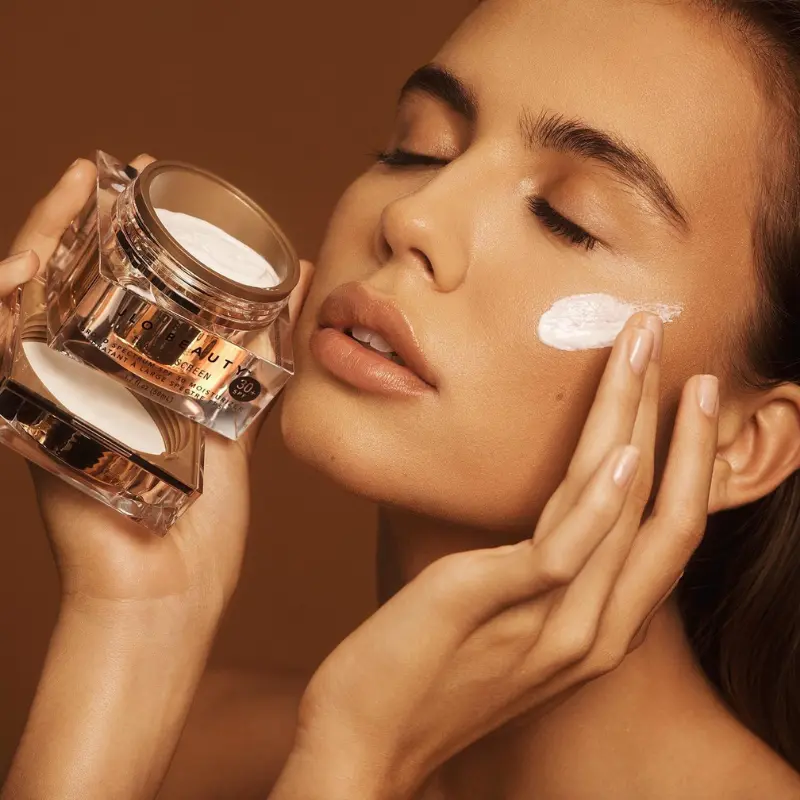 JLo Beauty may be heavily criticized as just another celebrity brand. Still, many customers saw results in their skin after using the products. Plus, you can't beat a 60-day money-back guarantee!
This brand is worth trying if you have the funds to regularly purchase these products and want to see a difference in wrinkles and fine lines. All in all, customers say the products do work, but that you might be able to find cheaper options elsewhere.
We hope our JLo Beauty Review swayed your decision in the direction of finding a new skincare routine that's right for you.
JLo Beauty Alternatives
UP NEXT: 12 Best French Skincare Brands You Need in Your Routine