A high-quality watch can change the whole demeanor of your outfit. That's why it's important to do your research and seek out well-made, durable watches.
Jack Mason specializes in intelligently-designed watches with a luxurious feel at an affordable price. The company speaks for itself with over 75 years of experience in the watch industry.
Jack Mason has a diverse range of watch collections that have timepieces for different niches such as airlines, racing, and diving lines.
If you're considering trying out this brand, let's explore what Jack Mason has to offer in our honest Jack Mason Watch Review.
RELATED: How to Wear a Watch (Ultimate Guide for Men)
What Is The Jack Mason Watch?
Jack Mason is a Texas-based watch company globally known for its different categories of watches. Craig Carter and Michael Reese, who founded the company, merged Swiss classics with modern American design.
This business is committed to offering high-end timepieces at a competitive price. The most incredible quality of this business is that its designers are passionate about introducing the most unique yet classic watches to your collection.
Jack Mason Watch Overview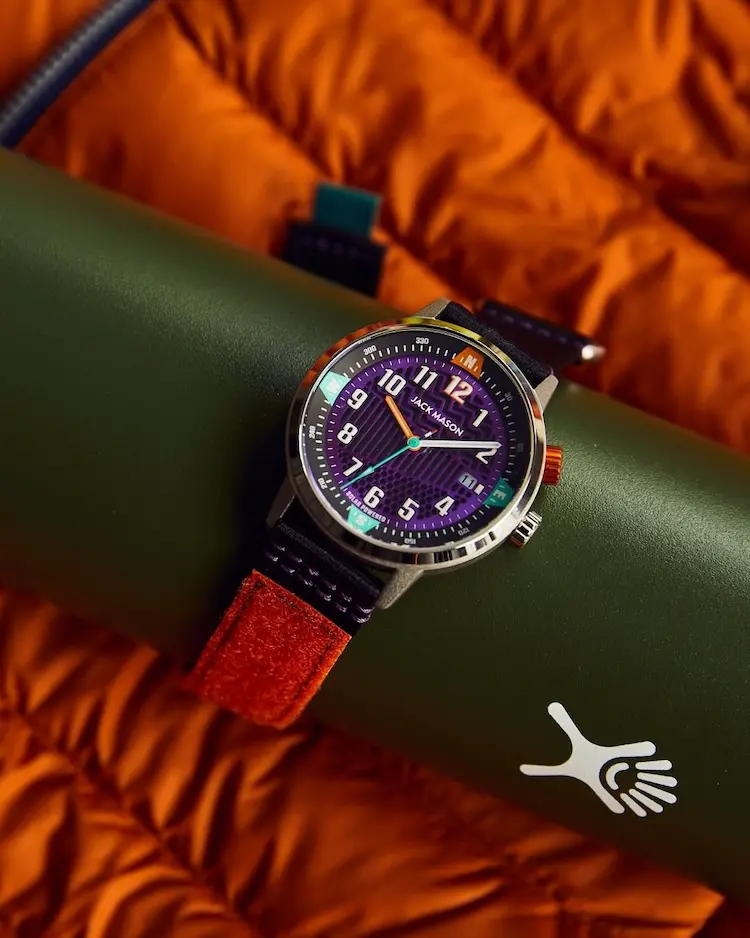 In 2015, the company's founders Craig and Michael signed a contract with Nordstrom to launch their own epic and iconic men's accessory line.
Jack Mason handcrafts its watches, ensuring they have distinct and eye-catching designs. They work so hard on their watches that it can take up to 14 months to develop the blueprint for one particular watch. The company strives for perfection while keeping its products comfortable and affordable.
Jack Mason Watch Review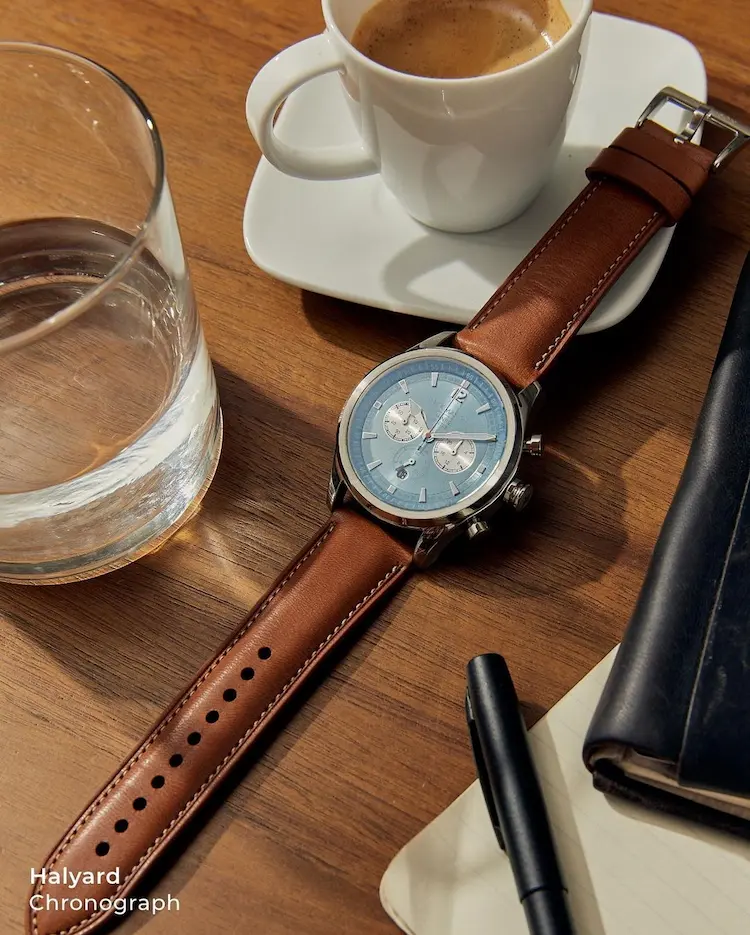 Positive feedback for Jack Mason watches is almost overwhelming. The brand truly lives up to its promises in terms of delivering a premium yet affordable option. The most appealing factor is the price tag, but people also seem to appreciate the comfort and attention to detail that went into making this watch.
Overall: ★★★★ 4 stars
Jack Mason has lived up to its brand image and received numerous positive responses for its watches. Customers appear enthusiastic about the company's diverse range of watch products, as there is always something better than its predecessor.
Simultaneously, a few people have expressed dissatisfaction with customer service. Some customers state that it is difficult to get a timely response, which is something the brand could improve on.
Price: ★★★★★ 5 stars
All Jack Mason watches come at a reasonable starting budget of $300. The brand even offers discounts on their websites on most of their watches.
Although $300 isn't necessarily pocket change, it's a great value for a well-made, elegantly-designed watch.
Quality: ★★★★★ 5 stars
Jack Mason watches are expertly crafted from Italian leather, making them both comfortable and durable. They also keep accurate time with the Japanese Quartz movement. This watch exudes a sense of sophistication and elegance.
There are a handful of customers who stated that their watch broke prematurely, but this doesn't seem to be a reflection of the majority.
Customer Service: ★★★★ 4 stars
Although Jack Mason's customer service is pretty enthusiastic, some customers claim the servicing occasionally doesn't go as well as expected. For instance, consumers have complained about a broken watch but haven't received an immediate response.
They can improve in this area, but, in many cases, Jack Mason does not fail to be on the lookout for its customers.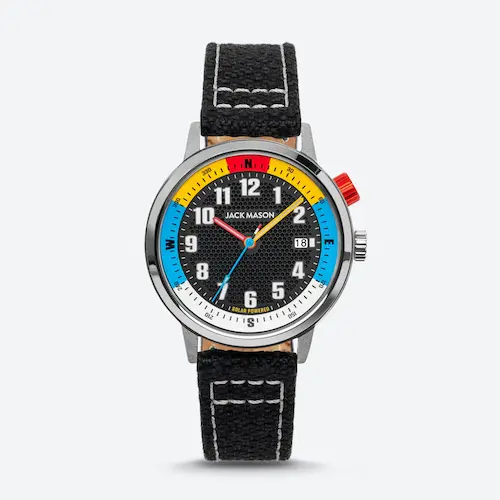 The Jack Mason Solar watch collection is a daring move by the brand because it incorporates recycled materials and is solar powered. It is also waterproof to a depth of about 100 meters.
The collection includes analog and chronograph designs, both of which are as intricately designed as the rest of their catalog. The watches start at a price range of $379, and the brand occasionally offers discounts of up to $100.
---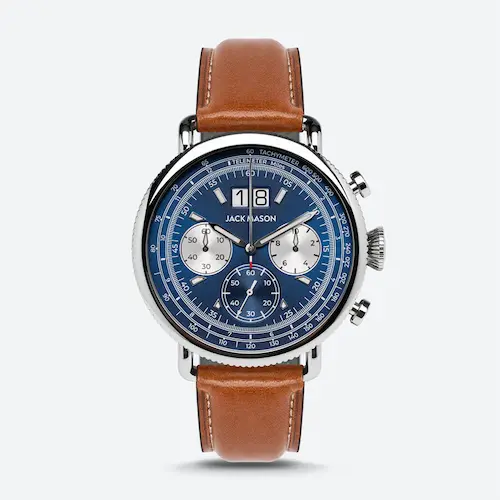 The watch collection from the 1930s served as the model for the Avigator watch. It boasts a large, sleek stainless steel case, a tan leather band, and your choice of a navy blue, black, or white display.
The watch kick-starts at costs from $399 and features a sapphire crystal, 3-eye chronograph, and Japanese quartz movement. It doesn't get any more sophisticated than that.
---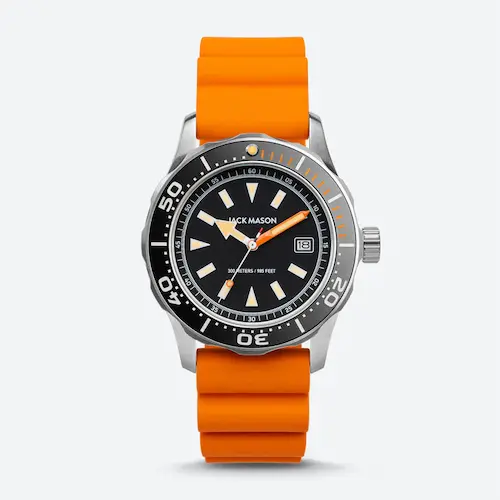 This Seatrek watch derives inspiration from the navy blue color of the deep sea. It includes multiple shades of blue and a striking orange that gives it an extra vibrant look. It has a 316L stainless steel case and can withstand water pressures of about 300 meters.
The Jack Mason Seatrek watch has a sapphire crystal, Japanese quartz, and three hands, allowing you to time your laps to the second. The collection starts at $399.
What Customers Are Saying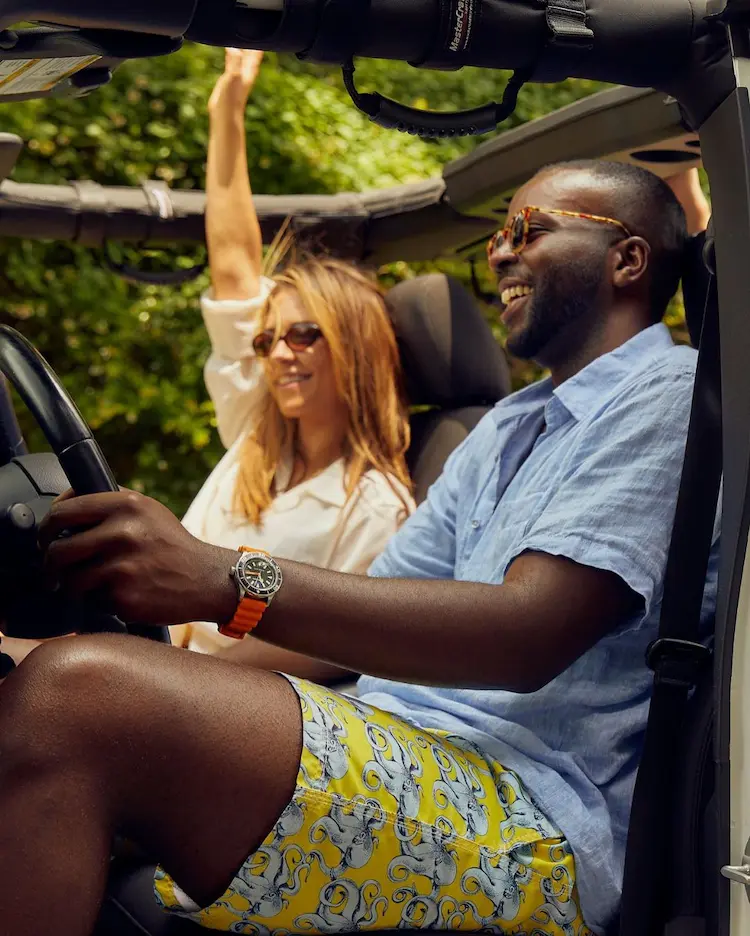 Customers are impressed with the brand's high-quality products and services from the point of purchase through the years of ownership. It's clear that the company is laser-focused on supplying the finest products, right down to the smallest detail.
Here's what customers are saying:
The watches are beautifully designed with an eye for detail
The quality for the price is unbeatable
Has an elegant look for any occasion
Durable and stunning
Customer service can improve
In Conclusion: Worth It?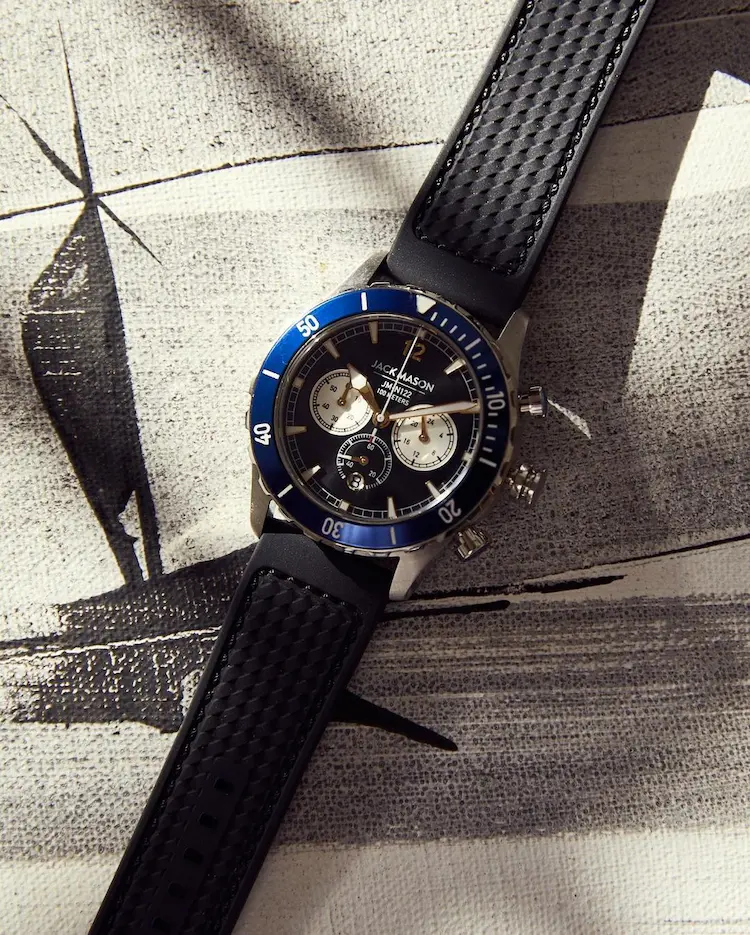 Based on reviews, Jack Mason is a brand that is well worth investing in. It offers bold and familiar style options and a large selection of wristbands.
From the sturdy construction to the minute details, these watches make great additions to any watch collection. They even come with a useful storage box where you can store your watches when not in use.
Most customers have positive things to say about this brand, emphasizing the marvelous and well-rounded experience it offers. If you're on the fence, we say to go for it.
Jack Mason Watch Alternatives
If Jack Mason does not feel like the right brand for you, you may try out these similar brands.
3. Oris Watches
Return Policy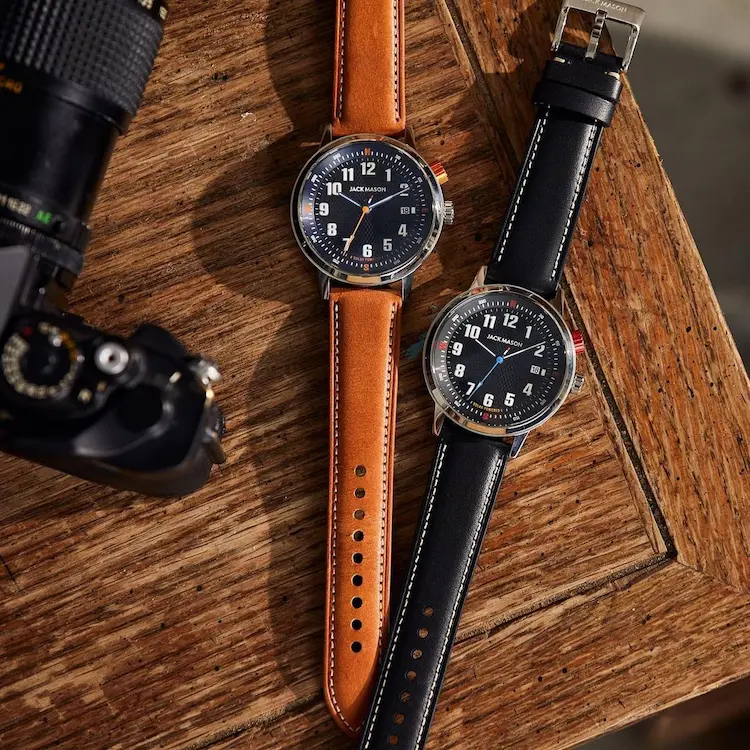 Returns may be made for any reason within 30 days of purchase. You will need to fill out the request form and provide your order number and shipping zip code to initiate a return.
Personalized and customized orders are final sales and not eligible for return. All domestic orders are eligible for free returns; however, the shipment fee is nonrefundable. International orders will be subject to a return shipping fee.
To initiate the refund successfully, you should return items in their original packaging, new and unused.
FAQs
Is Jack Mason A Good Watch?
Jack Mason focuses on delivering premium quality watches at affordable rates. With exquisite designs and unique features, their watches are undoubtedly worth buying.
What Watch Movement Does Jack Mason Use?
Jack Mason uses the Japanese Quartz movement for its watches.
UP NEXT: 11 Best Shoe Brands for Men: Style, Form, & Function