If there's one thing I love, it's when beauty brands don't take themselves too seriously. If the packaging is cute, themed, and colorful, I'm immediately on board.
Like, who wouldn't want to wear a soothing face mask in the shape of a dalmatian?
If you're like me and you love fun beauty brands, meet I Dew Care (even the name is *chef's kiss*).
Keep reading to learn more about I Dew Care and see what the hype is all about in our I Dew Care reviews.
What Is I Dew Care?
I Dew Care is a popular Korean skincare brand intended to create the most fun and effective skincare experience by using playful, colorful packaging paired with science-backed, high-quality formulas.
All of the products are made in South Korea, and the formulas are vegan and PETA-certified!
I Dew Care carries everything you need to create a basic and not-so-basic skincare routine.
With cleansers, serums, face masks, and even collections for the body and hair, the possibilities are endless.
I Dew Care Reviews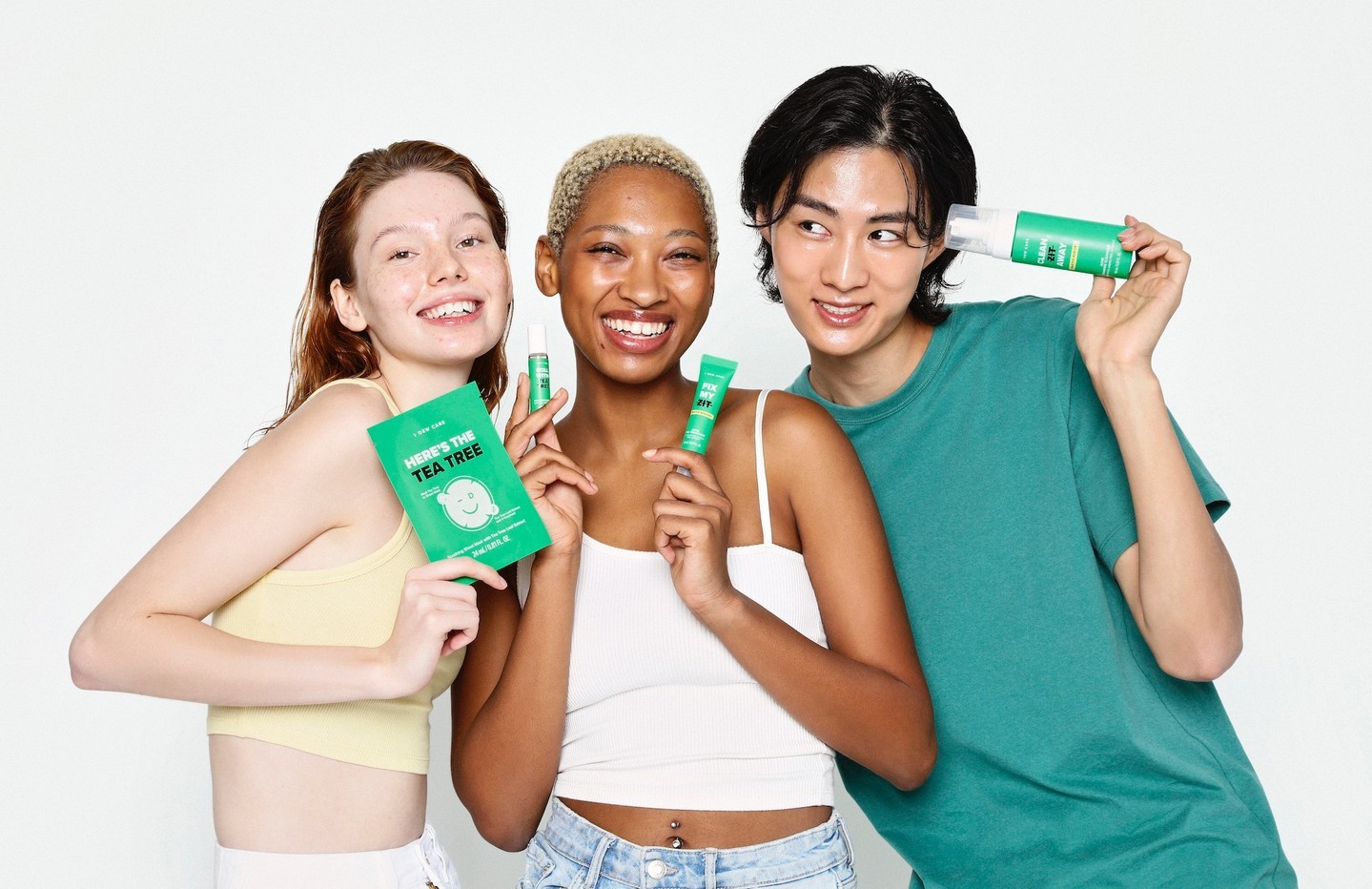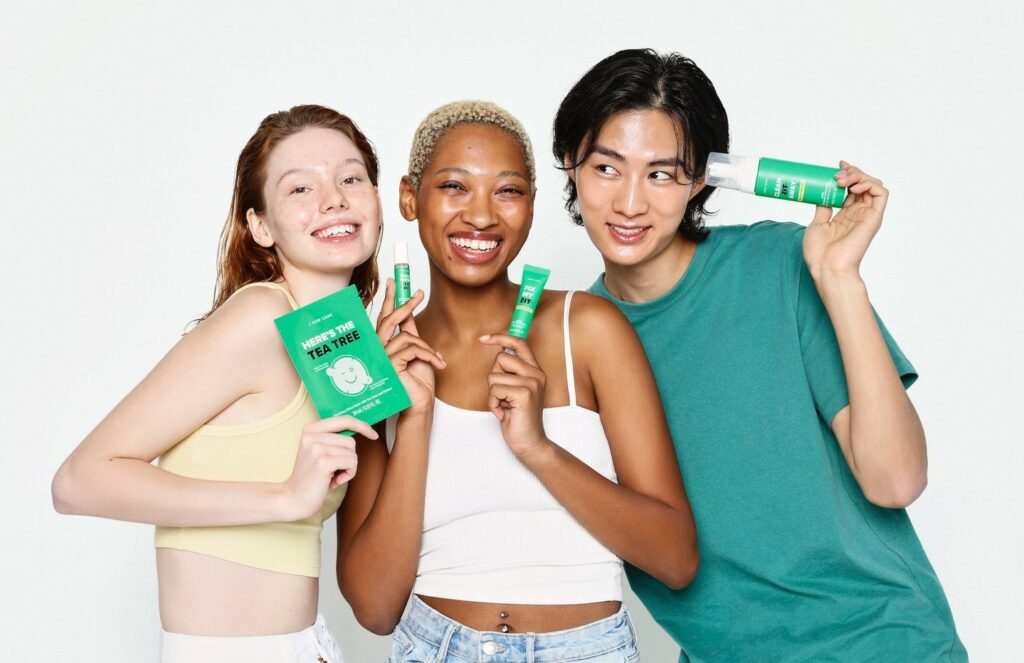 My Overall Thoughts: ★★★★ 3.75 stars
In general, I Dew Care is a well-received brand and is a favorite in the world of K-beauty. I love the brand for its playful branding, effective formulas, and delicious scents.
Although their products are a bit pricey compared to some other Korean skincare brands, this isn't too substantial. Many people state the prices are well worth it for the quality, but I haven't experienced anything that made me feel the brand was superior to other good skincare brands.
Ingredients: ★★★★ 4.5 stars
Like with a lot of Korean skincare brands, I Dew Care products use a lot of natural ingredients paired with active ingredients to deliver the best doses of skinfood.
Featuring ingredients like jojoba oil, blueberry extract, hyaluronic acid, and glacier water, I Dew Care's products are created in South Korea to help your skin reach peak health.
Price: ★★★ 3 stars
I Dew Care isn't the most affordable skincare brand out there, but it's also not completely out of reach for those ballin' on a budget. 
For all products — including skincare accessories and kits — prices start at $6 and can reach up to $116.
If anything, I Dew Care even has a sale page you can browse for some awesome steals!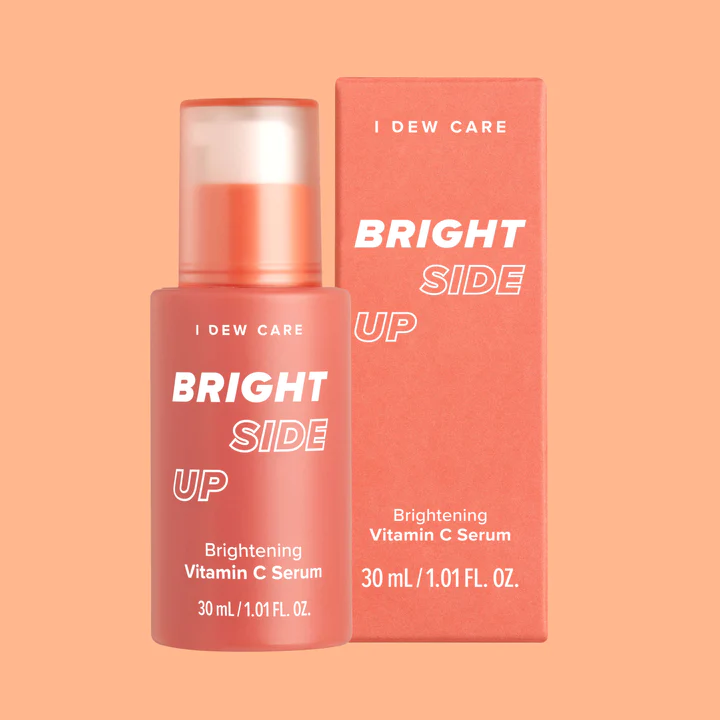 Bright Side Up is I Dew Care's best-selling Vitamin C Serum!
If you want to perk up and rejuvenate your skin, this lightweight, jelly-like formula could become your new best friend.
Made with superstar ingredients like grapefruit extract, niacinamide, and vitamin C, this cruelty-free and vegan formula is also gluten-free and easily absorbs into the skin fo a plump finish.
This serum can be yours for $27!
---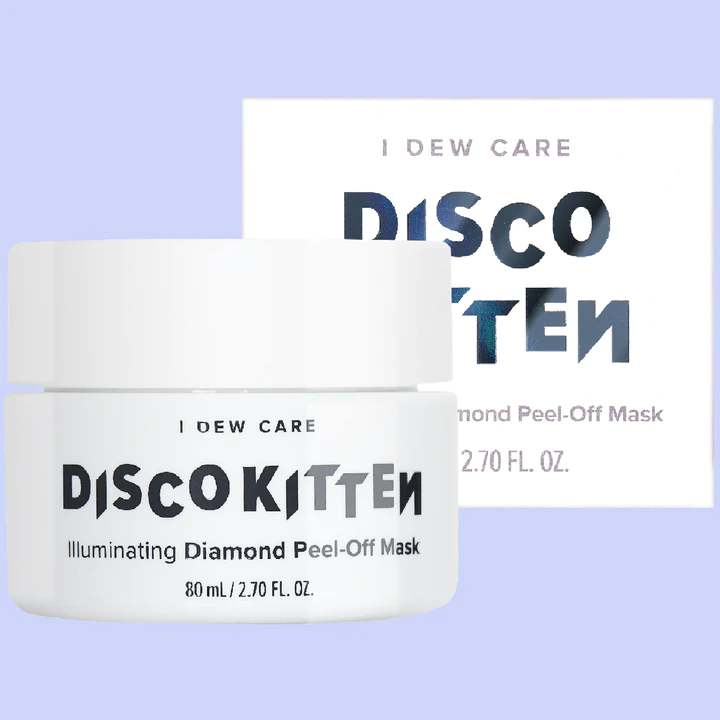 This Disco Kitten Illuminating Peel-Off Mask is made with a chrome formula infused with oat extract and diamond powder to gently exfoliate the skin, leaving your skin with a luminous glow.
An award-winning product, this peel-off mask is a vegan formula and features white water lily extract and turnip leaf extract. Those who've used this mask love how soft and supple it makes their skin feel afterward.
You can buy this Illuminating Peel-Off Mask for $23.
---
If you're looking for a skincare set that'll have you dewy and hydrated all day, definitely check out this travel-size Kitten My Balance On!
This set is made up of three products:
Individually, these products have received great praise among users for being gentle and improving the skin's complexion, so imagine all of these products together. You'd be unstoppable! 
Perfect for if you're traveling and need skincare on-the-go, some of the main ingredients among these formulas include hemp seed oil from the cleanser, heartleaf extract, and kaolin from the face mask (known to absorb excess oil).
You can purchase this set for only $19, which is totally a steal!
---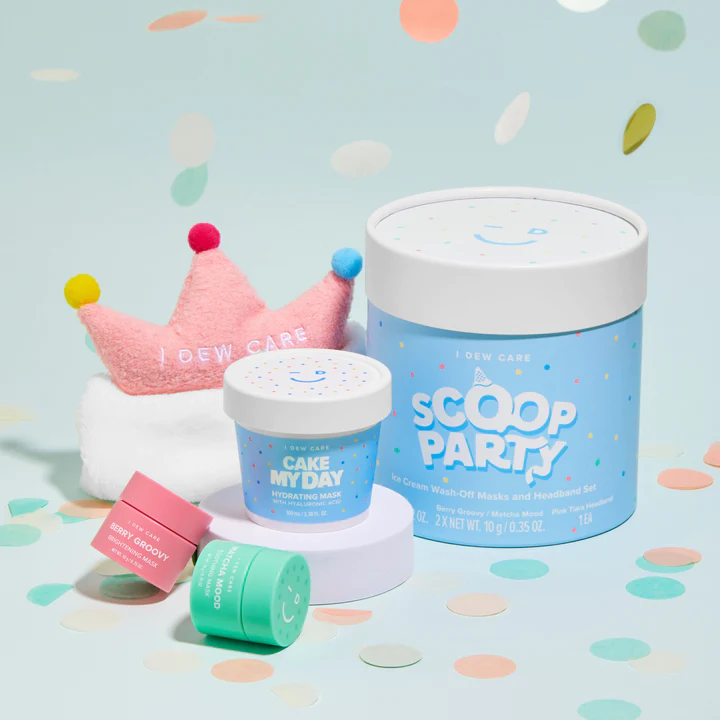 Inspired by ice cream, this set comes with three different kinds (flavors, if I must) of face masks in travel size, and also comes with a pink headband shaped like a tiara for your princess fantasies.
Here are the three face washes you can look forward to:
Cake My Day (hydrating with a birthday cake scent)
Berry Groovy (brightening with exfoliating strawberry seeds)
Matcha Mood (soothing with vitamin B3, green tea, and glacier water)
This set is currently selling for $28 and has received a perfect five-star rating on the I Dew Care website!
---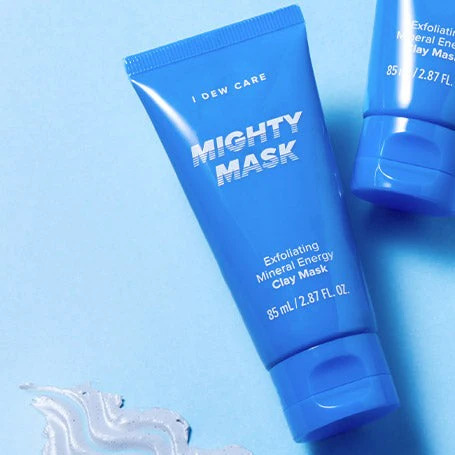 If you're looking for a gently-exfoliating face mask to energize your skin, check out this mineral energy clay mask.
This face mask is best for those with blemish-prone, dull-looking skin that sometimes needs a little boost to look revitalized. 
Made with awesome ingredients like coffee seed extract, kaolin, and a mineral 3 energy complex (zinc, magnesium, and copper), this vegan formula will firm, plump, and refreshingly smooth your skin. 
This mask can be yours for $25!
---
What Customers Are Saying
There are a bunch of reviews about I Dew Care, so to save you time, below I summarized everything you need to know about what other customers are saying about this skincare brand!
The packaging is the cutest ever
Makes your skincare routine extra fun
The smells aren't super overpowering, but still smell delicious
Some of the masks feel a little harsh, but most other products are really gentle
An awesome brand for those just getting into K-beauty
Return Policy
Those who shop with I Dew Care are eligible to request a return or refund so long as it is requested within 90 days from the date purchased.
You must email I Dew Care customer service to begin the return process, and your money may be returned back to the original form of payment, in the form of reward points, or you can even get a replacement product. 
You can also shop I Dew Care at top retailers like Ulta, Target, and more. When buying from retailers rather than the brand themselves, you will follow their return policy instead. For example, Ulta's return policy is pretty great (you can return any products, even used, within 60 days).
FAQs
Is I Dew Care cruelty-free?
Yes, I Dew Care is a cruelty-free, PETA-certified skincare brand.
Who owns I Dew Care?
I Dew Care is owned by a company called MBX, which is a global multi-brand beauty and personal care startup. 
Is I Dew Care a Korean brand?
Yes. I Dew Care is a popular brand in South Korea, with all the formulas and products created in South Korean labs. 
Where can I buy I Dew Care?
The Final Impression
I Dew Care is a great brand to check out if you're looking for fun, playful, and effective skincare. We approve!
Not only does the brand offer formulas with superstar ingredients made in South Korea, but the products are cruelty-free, vegan, and well-loved among customers.
Have some fun with your skincare and check out I Dew Care.
I Dew Care Alternatives
If you're not feeling I Dew Care, here are some other brands in the K-beauty space that we are loving.
RELATED: 13 Best Korean Makeup Brands You Need In Your Collection