Vests are originally known as 'waistcoats' and were most commonly worn by men underneath their suit jackets. As time progressed, the clothing item became popular within women's business wear. By the late 1970s, people began to wear them as a casual fashion statement!
Everyone can remember the iconic vests worn by Alicia Silverstone's character Cher Horowitz in the 90's film 'Clueless.' We can also look back to fashion icons such as Hilary Banks (Fresh Prince of Bel-Air), Madonna, and even Prince. All of these people have rocked vests, and so can you!
Here are 6 of our suggestions for how to wear a vest, no matter the season.
How To Wear A Vest
Suit Vest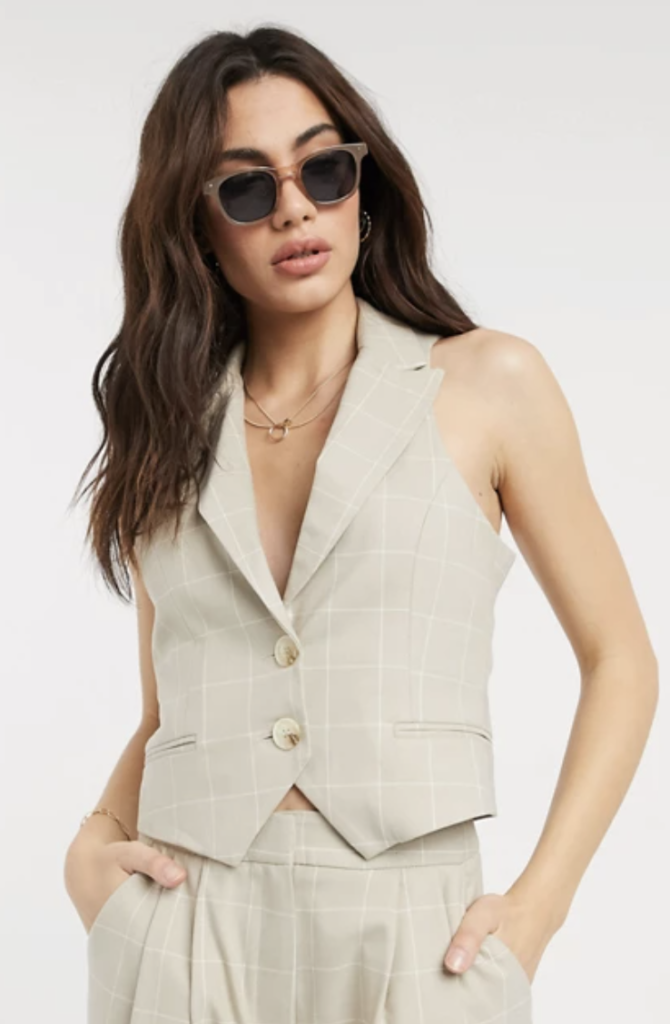 Are you going somewhere that requires business attire, but you still want to stand out? Try styling a vest in a traditional sense, that is, underneath a suit blazer. To make a statement, you can reach for a matching patterned jacket and vest.
If you are leaning more towards business casual attire, try putting a bold-colored vest over a simple button-up top. Pair it with your favorite set of matching slacks, and boom! You have the perfect meeting-ready outfit that is sure to turn heads!
Long Vest
The long vest is usually worn for more casual occasions, but it will still have you serving plenty of looks.
Over the years, more and more stylists have shown us just how versatile long vests can be. The most simple way to style this vest is to wear it over your favorite top and pair it with some jeans. To add some extra flair, you can pair the vest with some eye-catching pants.
If you are wanting to wear a dress or skirt, drop the cardigan and reach for a long vest instead! A long sleeve dress paired with a fur long vest can create the perfect expensive-looking, chic outfit.
To make your presence known, try stepping out of the box a little! During the 2018 New York Fashion Week, Zendaya sported a bright red tracksuit with a neutral brown-colored long vest over it. Her unique look definitely stood out and inspired others to try similar styles.
Sweater Vest
The sweater vest is severely underrated, mainly because it can be seen as a nerdy staple. However, numerous fashion icons can be found strutting around in these vests, including Bella Hadid and Harry Styles. So, if you were wondering, YES! Sweater vests are definitely still in style.
For a more retro, laid-back look, allow the sweater vest to be the statement piece. Rock a monochromatic outfit (a black long sleeve top and black jeans, for example) and pair it with a loud, colorful sweater vest.
If you want to tap into your inner 90s girl, take some notes from the Clueless film. One of Cher's most memorable looks was a white cropped sweater vest over a long-lined sheer blouse, paired with an adorable argyle-printed mini skirt!
You can even ditch the undershirt and opt to wear a fitted, cropped sweater vest by itself with your favorite bottoms for a sexy and sophisticated look.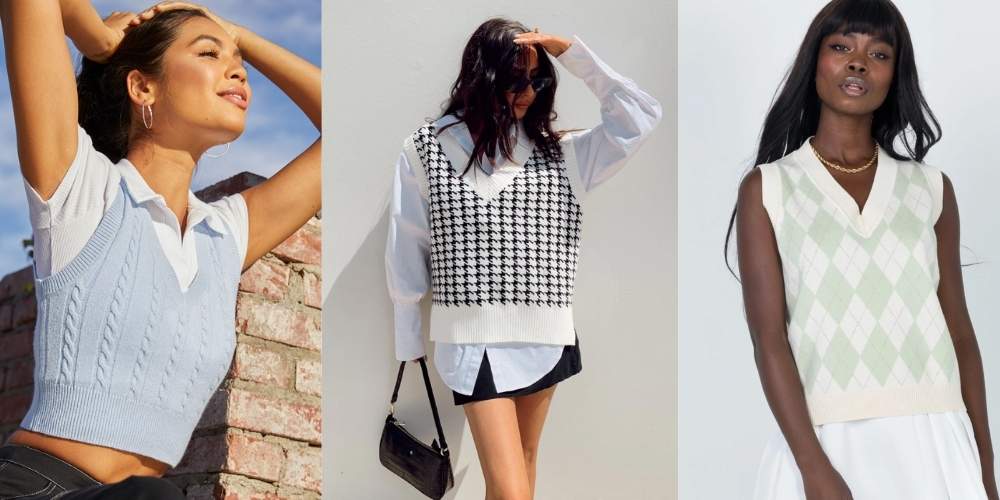 First vest / Second vest / Third vest
Denim Vest
While vests are normally worn as statement pieces, denim vests require a bit more effort from the rest of your outfit. As denim is a very casual material, you have to make sure that whatever you are wearing underneath the vest is stylish on its own.
The good thing is that denim vests look good with nearly every casual outfit. From sundresses, to plain white tees, to color-blocked jumpsuits, denim vests make a great addition!
For a stunning out-on-the-town look, opt for a denim-on-denim outfit. Wear the vest with a matching pair of jeans and a bright top. (Tip: for extra pops of color, match your shoes and/or lipstick shade to the color of your top!)
Puffer Vest
Puffer vests are more commonly worn in the winter months in order to trap body heat that radiates from the torso. They can make a statement over any winter/fall-appropriate outfit, just try not to pair them with dresses.
Like sweater vests, these can be used as the focal point of your outfit. A monochromatic look with a bold-colored puffer vest is sure to turn heads. For a more casual look, you can even pair a puffer vest with a simple graphic tee and sweatpants. The possibilities are endless!
Utility Vest
The utility vest is made of cargo-like material and can give you a rugged, edgy look. Most utility vests have are covered in pockets, which can be very convenient if you decide not to carry a purse.
Utility vests can bring life back into the simplest of outfits. If you want a streetwear-inspired outfit, pair this vest with a graphic tee, distressed jeans, and some fly sneakers.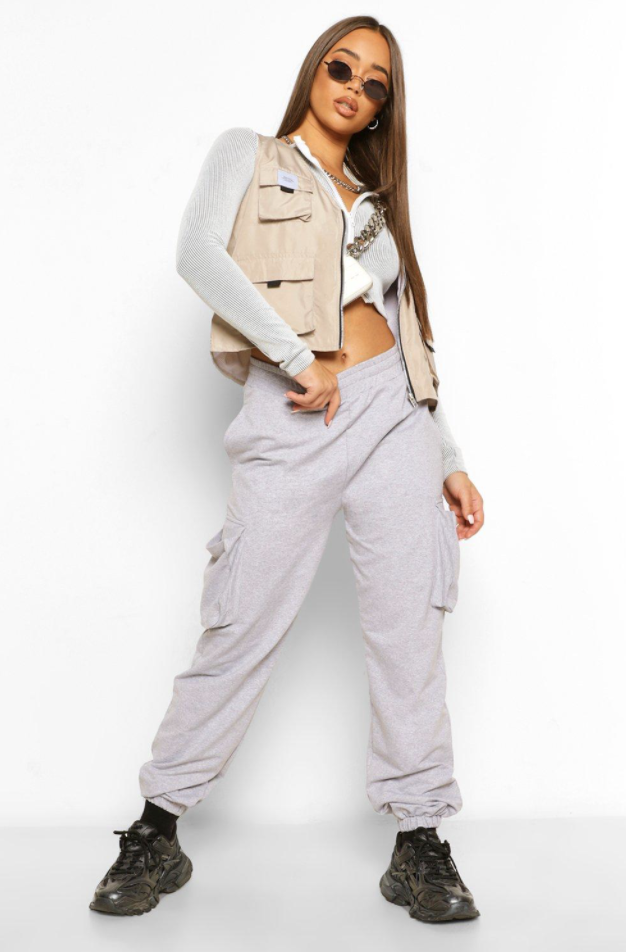 Bottom Line
Hopefully, this article has given you a few ideas for how to wear a vest so you can spice up your day-to-day looks.
Still need some fresh inspiration for popular pieces in your closet? Check out our recent article on how to wear bodysuits!