If you are still throwing your bras in the washer and dryer, you might want to rethink your decision. Bras are called delicates for a reason because they wear and tear quickly. The best option to keep your bras looking and feeling new is to hand wash them.
The heat from a dryer can wreck the elastic, along with the rough twisting from the washer. Also, the clasps can be bent or ripped off, which is not an ideal situation. In any case, you will have to replace your bras more often than not.
With this step-by-step guide on how to hand wash bras, you will save money on lingerie in no time.
RELATED: 18 Best Lingerie Brands For Every Style + Budget
How to Hand Wash Bras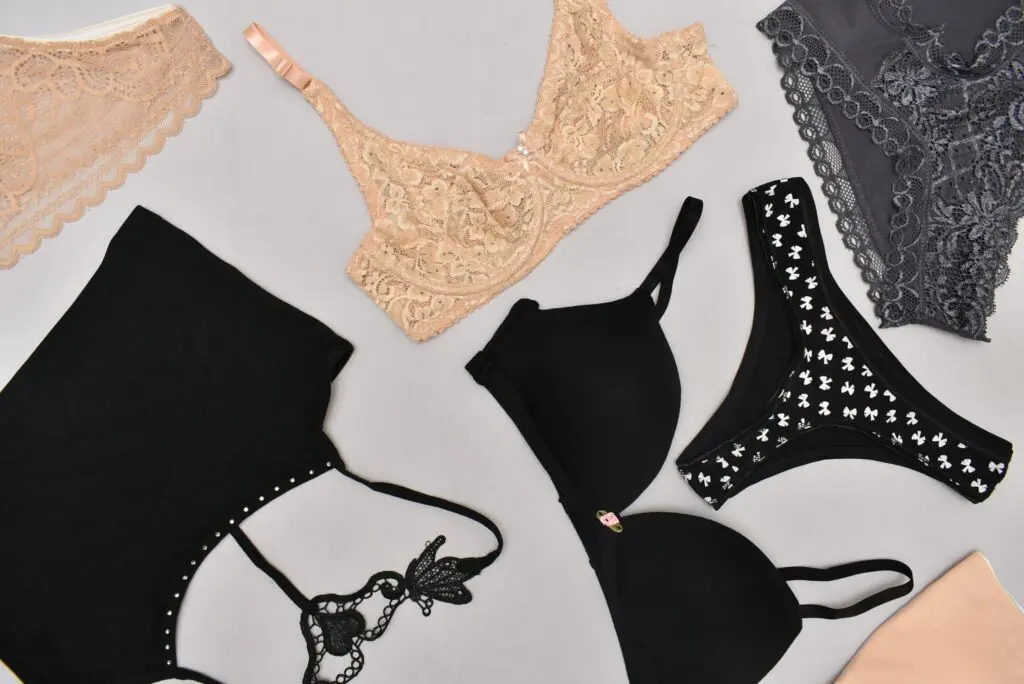 Step 1: Fill Your Sink
Clean your sink and fill it with cold water. Then add 1-2 teaspoons of gentle laundry detergent. Bonus: for an even gentler wash, invest in a mild lingerie detergent like this one here.
Using your sink instead of your washing machine will allow your bras to soak without the constant tumble. It will also save them from the damaging heat from the dryer.
Step 2: Add Bras
Add all of the bras you want to wash into the water at once.
Step 3: Hand Wash
Swish the bras around in the water to clean them. Then gently rub the areas that contain sweat (like the under part of the cup and the back) with your hands under the water.
RELATED: 17 Stores like Victoria's Secret for Underwear and Lingerie
Step 4: Soak
Let the bras soak for 15 minutes in the water. Once the timer dings, wash them once more with your hands.
Step 5: Rinse
Let out the dirty water from the sink and turn the cold water on again to rinse the bras. Run each bra over the cold water for 1-2 minutes or until suds are no longer coming off the bra.
Step 6: Towel or Air Dry
Whatever you do, don't wring out your bra. Instead, fold your bra against a towel and press out the excess water. Then grab a new towel to let it dry on top of.
You can also hang it to dry by its strap.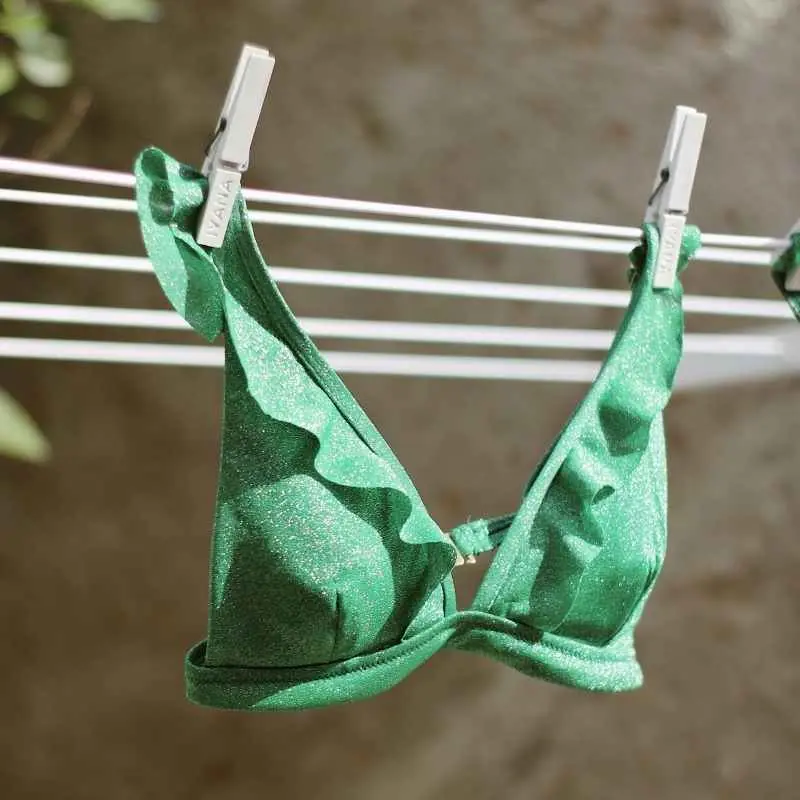 What to do if there are stains?
Not to worry, simply put your usual stain remover on the spots you wish to remove and let it sit for 3 minutes before following the 6 step process.
In Summary
If you are running low on time, you can clasp your bras together and use a lingerie bag to protect them in the washing machine, then hang them up to dry to avoid wear and damage.
But, if you have a few extra minutes, it is always best to wash them by hand, and it doesn't require any extra supplies. Just follow these steps on how to hand wash bras and your lingerie will be shipshape in no time.