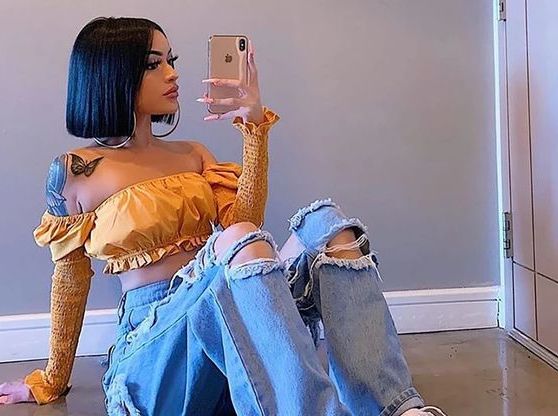 If you scroll through sexy girls on Instagram and wish you could live that lifestyle, you're in the right spot. Being an Insta baddie isn't as hard as you think (most of it is the confidence and mindset)! After that, it just takes a little bit of research in regards to baddie outfits, trends, and makeup.
What Is a Baddie?
A "baddie" is a boss babe that is sexy, confident, and a trendsetter. These people are often popular influencers with all the latest trends, most extravagant makeup, and hottest clothes. They are effortlessly beautiful – they're those girls we tend to look at, envy, then hit "follow" on Instagram. It may seem impossible to achieve the baddie aesthetic, but honestly, it's a lot easier than you think.
For that reason, today, we're going to go over a few tips & tricks to help you channel your inner supermodel and help you to improve your Instagram (and confidence) overall.
Becoming a Baddie on a Budget
Before we begin, I know what you're thinking – what if you're on a budget? How do you be a baddie on a budget? Is it even possible? It absolutely is. Here are a few ways to do it:
Sales only. Nasty Gal, Missguided, and boohoo all have frequent great sales. If you want cheaper and are willing to gamble with quality, SheIn and Zaful have some good finds as well.
Invest in cheaper (drugstore) makeup – if you find the right products, they will perform just as well as spendier makeup.
Go thrifting. You never know what you might find when you do & it may just be the next best thing for a baddie style. And yes, you can online thrift too.
Do it yourself. Instead of getting your brows, hair, or nails done, do it yourself & save money for other things. This will also help you improve your makeup and stylist skills overall, so it's a win-win!
Get crafty. Instead of throwing away clothes you don't like, cut them, sew them, stitch them, & turn them into something new.
Now that we've gone over that, let's dive into a few tips & tricks of how to look like a baddie, starting with outfits.
RELATED: 21 Stores Like SheIn
---
Baddie Outfit Tips
Cropped Tops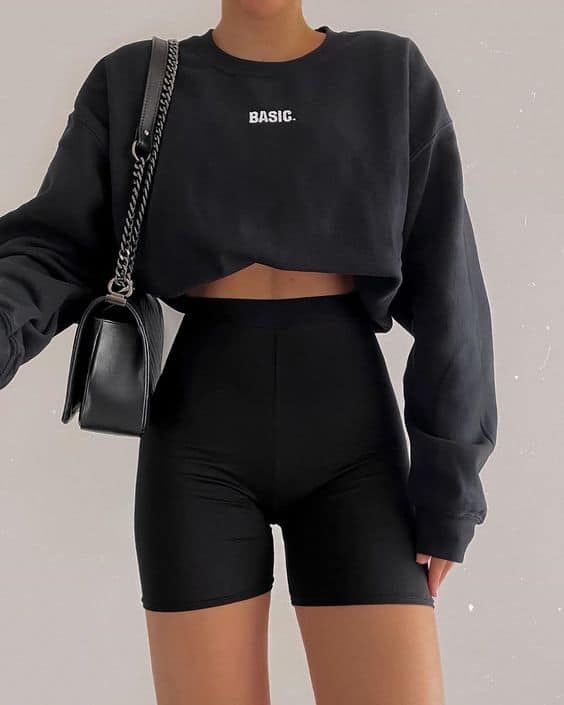 Whether it's cropped t-shirts, tanks, sweaters, shorts, or jeans, wearing cropped anything has become quite a popular Instagram baddie outfit trend, so it's time to hop on it. Cropped pieces pair with truly any look, whether it's lazy or sexy, & allows you to add to the trend in your own way.
Not to mention, you can also crop your own clothes by merely trimming them into a shorter length. Who knew being a baddie was so crafty?
---
Hug Those Curves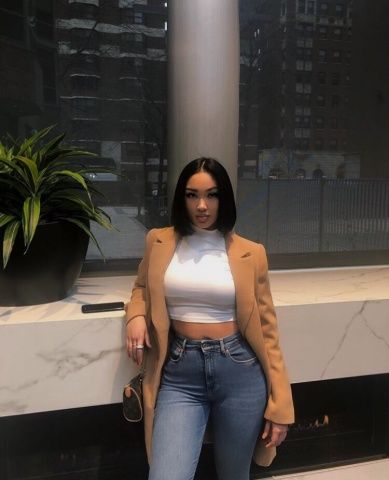 Baddie aesthetic outfits are all about hugging the curves (aka wearing tight-fitting clothes). This means it's time to buy clothes that stick to your skin and show off your beautiful body. All bodies are beautiful, so don't be afraid to show off yours!
If you don't want tight-fitting clothes on your entire body, you can also go for a tight fit on half your body. For example, a tight crop top and a pair of sweatpants make a simple, easy outfit that's still sexy. Or, a pair of snug biker shorts and a long graphic t-shirt look great.
---
High-Waisted Everything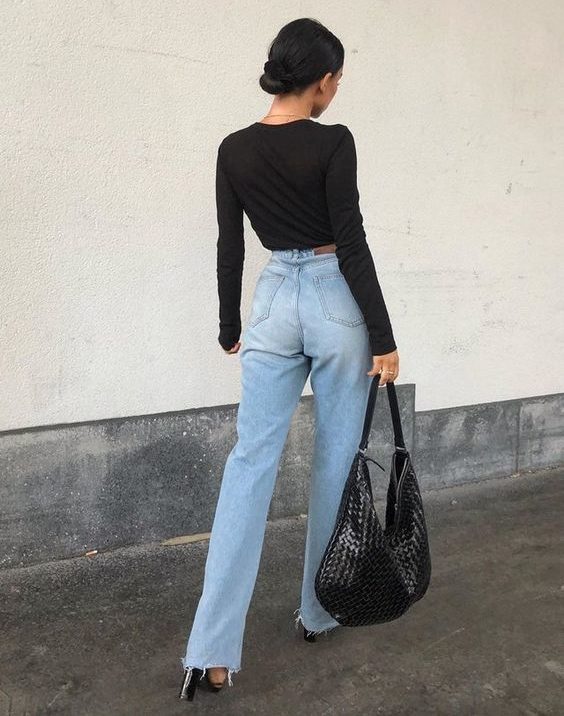 Next, high-waisted clothing has become increasingly popular in the baddie outfit trends & is something you can definitely see all the babes rocking. Wearing high waisted clothes helps accentuate your curves & highlight your waist – this can even make it look smaller. This will give you a more flattering look.
---
Matching Sets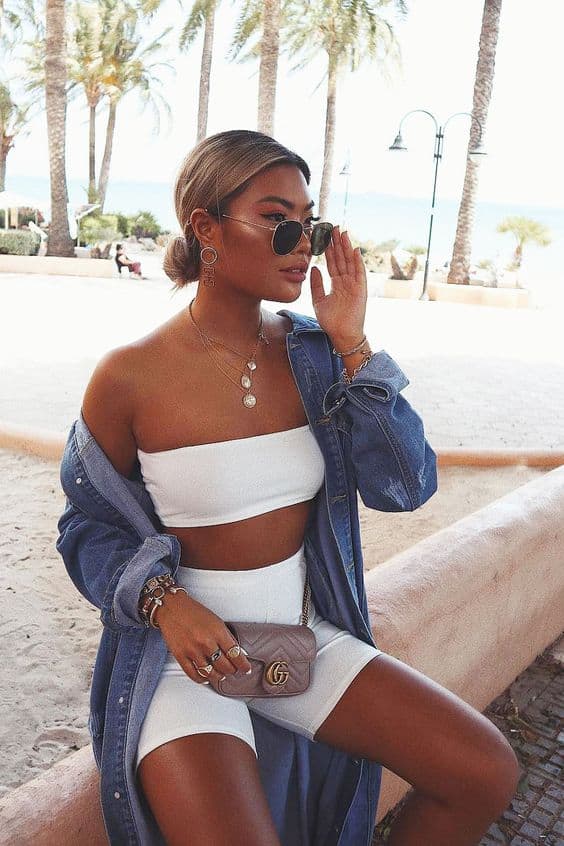 Throwing on a sexy matching set is always a great (and easy) way to pull a baddie outfit together. Even if the set looks like you're heading to the gym, you're doing it right. You don't have to purchase sets that are already put together either – just get creative and match!
---
Keep It Chill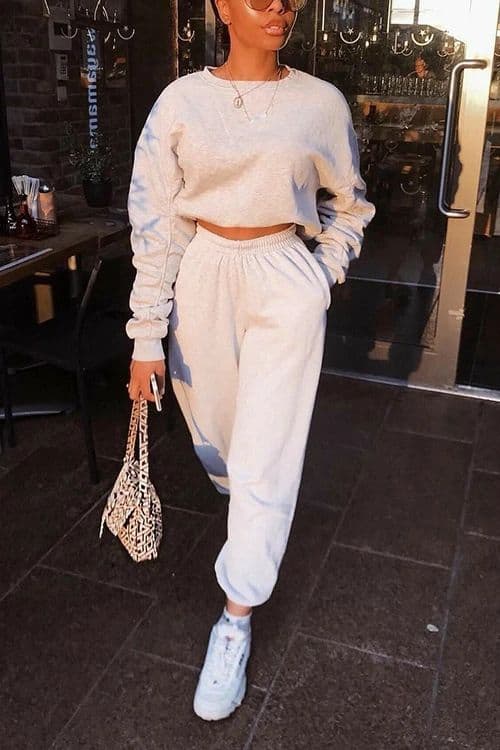 And lastly, one of the biggest reasons an Insta baddie becomes so popular is because they're able to make even the simplest clothes look great. Things such as sneakers, loose-fitting mom jeans, or even a simple high ponytail. Even sporty clothes are a huge trend.
You don't always need to be dressed to the nines – you can rock a lazy day, messy bun, and still be a baddie.
---
Baddie Makeup Tips
Brows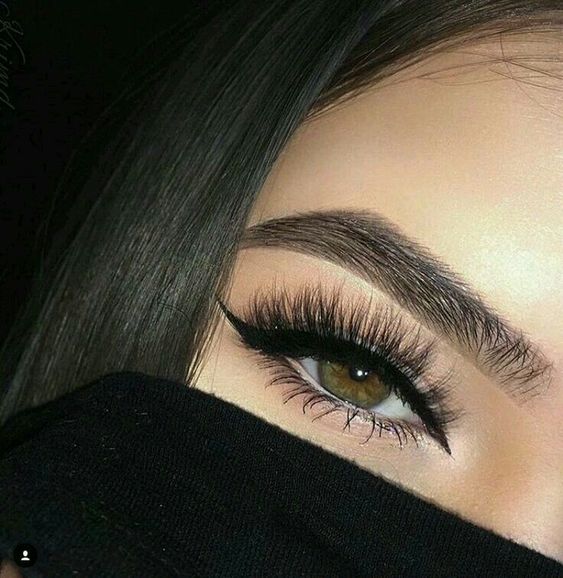 Honestly, have you ever seen an IG baddie with brows anything less than perfect? Definitely not! For that reason, it's time to work on the eyebrows. Whether you use powder, a pencil, brow mascara, or microblading, get those brows in place! Thick, full, and clean brows are all the rage.
It's easy once you figure out what looks best on you. Just play around with them & create natural, thick looking brows that are on fleek. This is definitely a necessity when it comes to being a baddie.
---
Cheekbones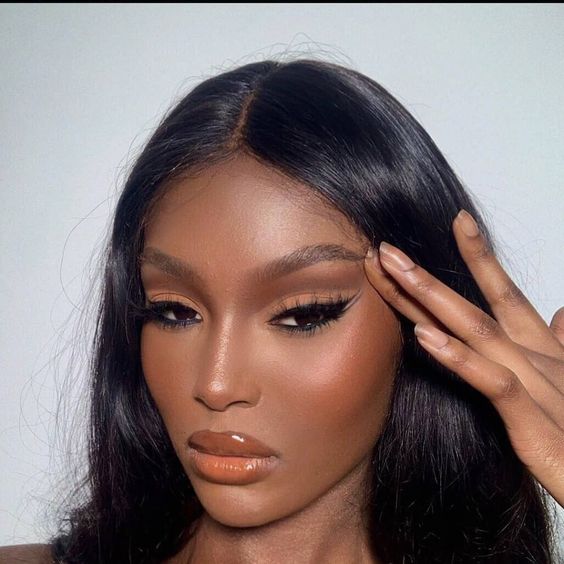 Another baddie aesthetic is carving out your cheekbones and contouring your face. This a beautiful makeup trend to play around with, but it can also help define your features & give you a more sun-kissed complexion overall (which is mega flattering). It's time to start watching contouring videos on youtube!
---
Lashes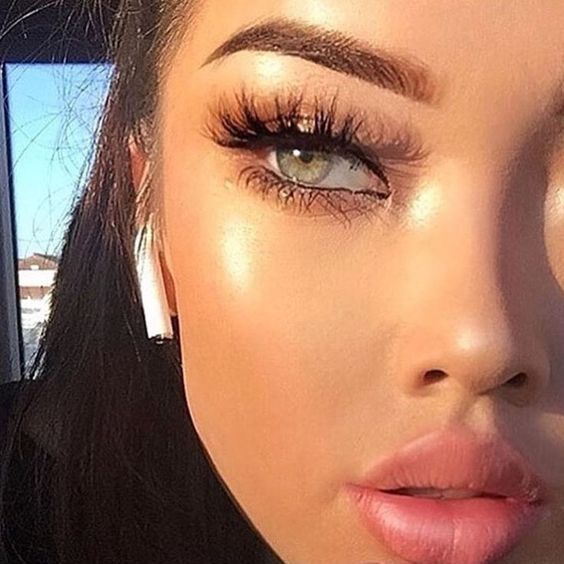 The next baddie tip is to work on your lashes. Have you noticed that all of the women who could be defined as "baddies" on Instagram have big, beautiful lashes? That doesn't necessarily mean you have to get your lashes done professionally, but applying some sexy false lashes or even adding a few extra coats of mascara should do the trick.
---
Highlight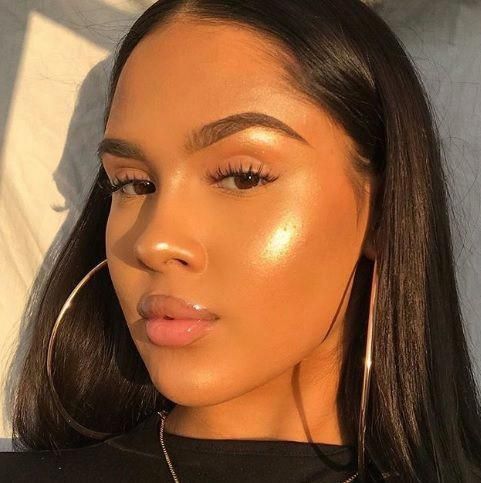 If you want your makeup to stand out alongside your bronzer, it's time to highlight those features. Whether it's your brow bones, the tip of your nose, or your upper lip, highlighting adds an element to your features that draws the eye in. Highlighting is quite a big trend. Go get that glow!
---
Create Your Own Look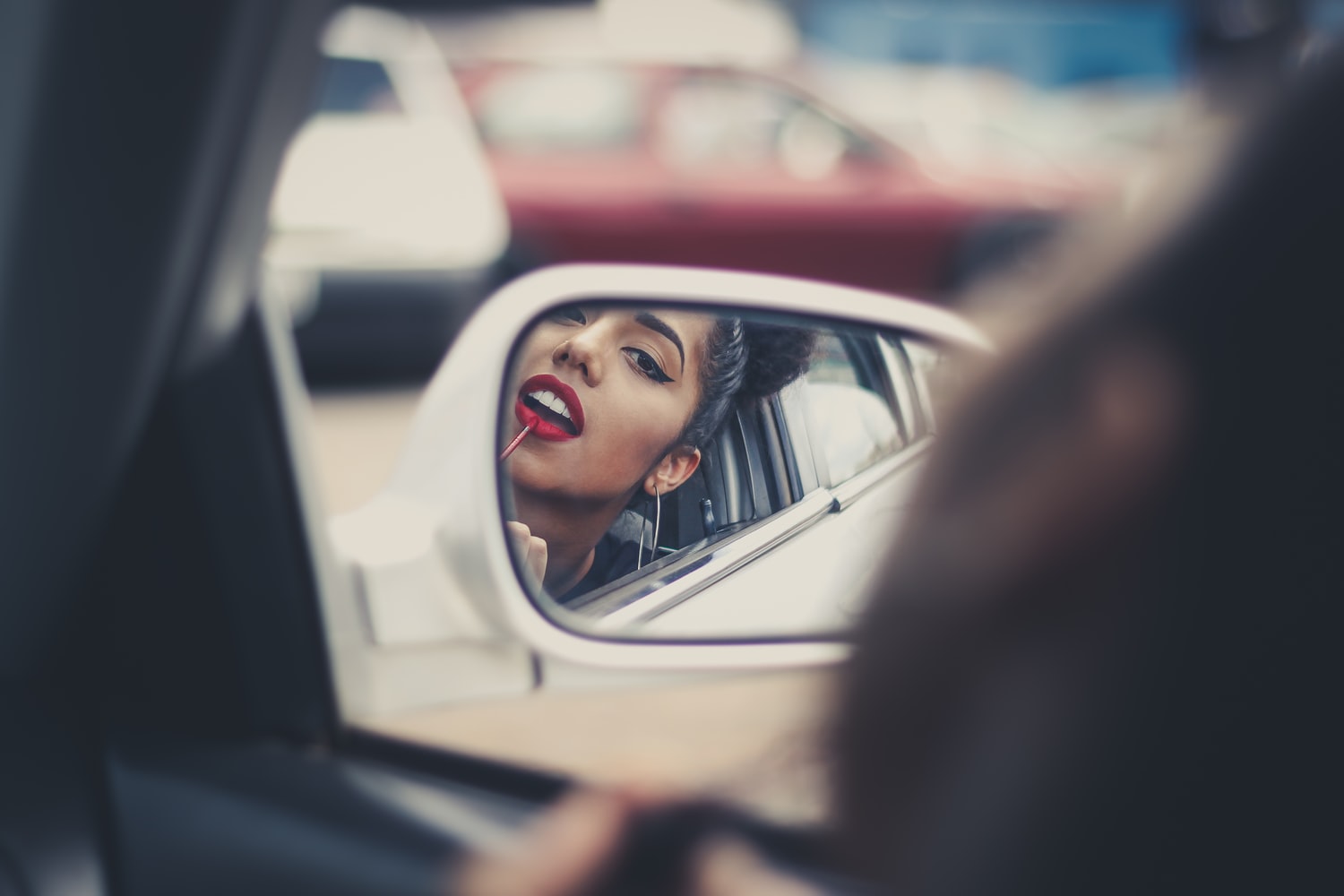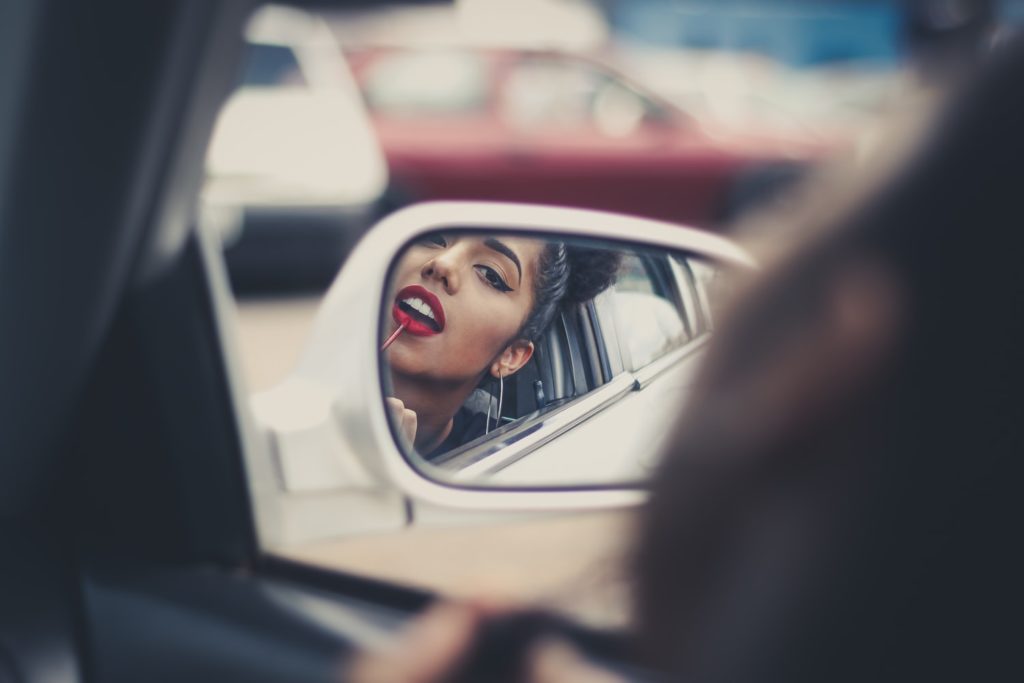 Whether your signature look is prominent cheekbones, crazy eyeshadow colors, or bright red lipstick, try to create a trend that sets you apart from the rest. This way, people will follow you because they like your style. Kylie Jenner is known for her plump lips, while Lily Collins is known for big, thick brows.
If you have the same look as everybody else, you won't stand out, so find a way to express your creativity & individuality in the makeup you wear!
---
Bottom Line
In the end, while all of these tips are essential for achieving a baddie outfit or makeup look, perhaps the most important advice is to be yourself. If you spend too much time trying to be someone you're not, you'll get sucked into a basic Instagram facade & that's not what a baddie is. Find your confidence & love yourself!