In this Hims vs Keeps Review, find out which hair loss treatment is the winner.
Men from all walks of life deal with hair loss at some point throughout their lives, and there have been many treatments that claim to be the cure-all for this issue. Unfortunately, not all products are able to hold up to their claims, but the Hims and Keeps hair loss brands are here to raise the bar on this issue.
Some may think the leading factors to thinning hair are solely a combination of age and genetics, but in reality, there are many potential reasons for hair loss.
Both of these companies have become increasingly popular, and in this Hims vs Keeps review, we'll dive into their pros, cons, and the unique qualities their products have to offer.
Plus, for a full review, be sure to check out our separate Hims Review and Keeps Review.
Hims vs Keeps Overview
Each person's hair is different and requires a unique level of care. Regarding hair loss, every man needs to consider what works best for him, which means taking a look at the fine print of each formulation.
To help you decide, here is a breakdown of Hims' and Keeps' main points to keep in mind:
Hims (Winner)
Keeps
– Offers many different products related to men's health and hygiene

– Regrow hair in as little as 3 months

– Discreet shipping
– 90-day money-back guarantee

– A wider selection of hair loss and care products

– Free online consultations
– Solely focuses on hair loss treatments

– Cost-efficient

– 1 year of free messaging with a doctor and follow up consultations

– Choose between foam or liquid solution for the treatment

– Offers a prescription Ketoconazole shampoo

– Proprietary thickening pomade
Hims vs Keeps
Both Hims and Keeps provide hair loss products for men, so let's take a closer look at what these brands have to offer.
What They Offer
Hims wants to separate itself from the competition by providing the most effective hair loss treatments on the market. Hims works closely with respected physicians and the FDA to ensure every one of their products is satisfactory.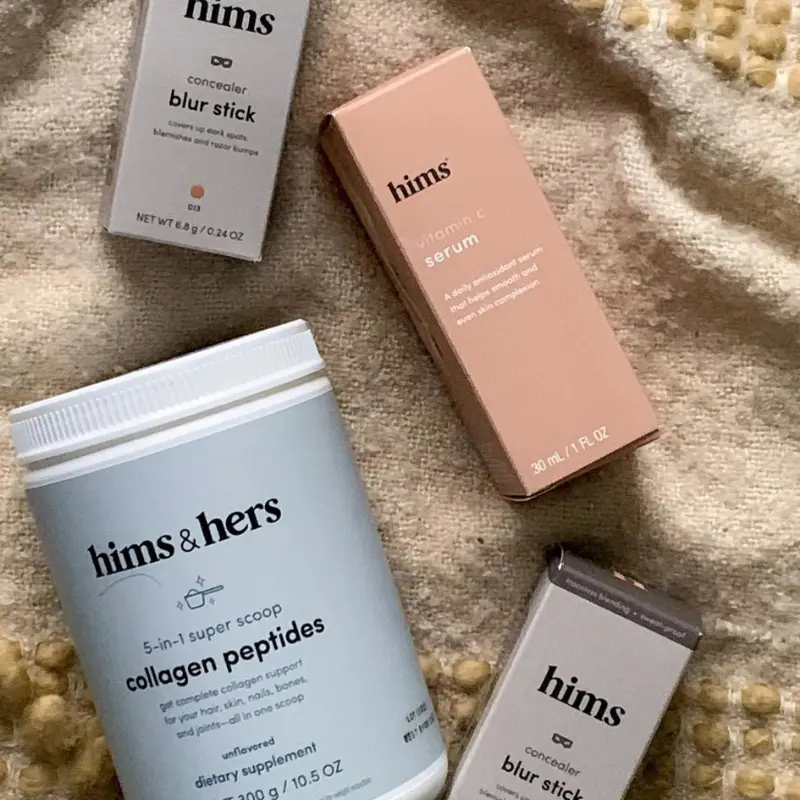 On their website, you can get a detailed hair loss consultation to find out which product is best for your specific situation. Whether you're thinning all over or battling a receding hairline, the company has a product catered to each issue.
Hims offers prescribed treatments from their medical professionals, but they also offer shampoo, conditioner, biotin gummies, and a non-prescription hair loss kit.
Keeps provides a pretty straightforward approach to their hair loss treatments. Once you visit their website, it'll immediately guide you through how their products work and how you can find a hair loss treatment that's best for you.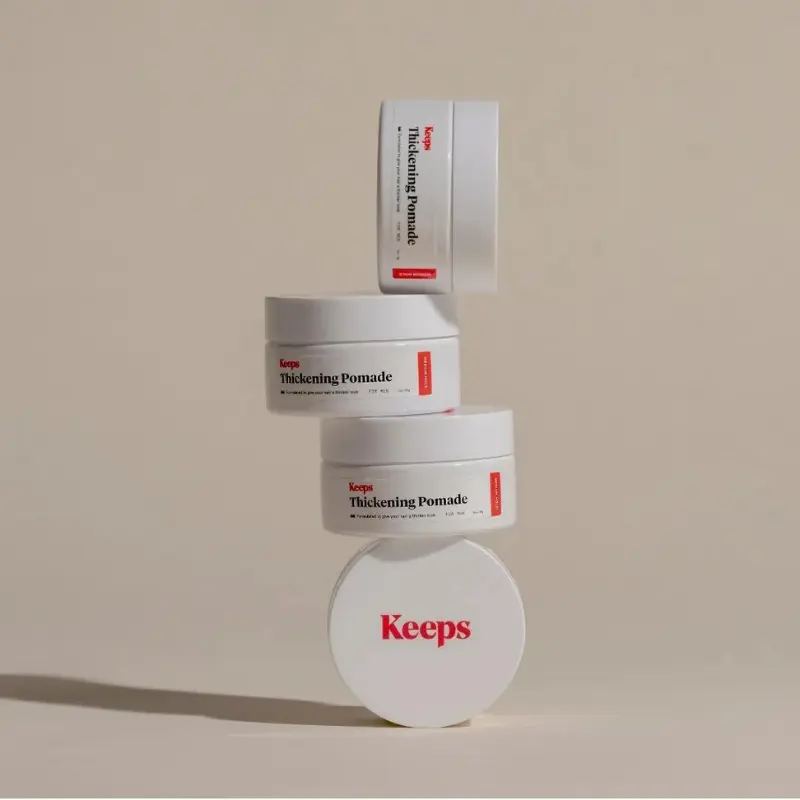 Although the company offers a handful of different products, they primarily focus on a treatment that's a blend of Finasteride and Minoxidil for the best results. You can choose to work with the products they offer online or book an in-person consultation for more hands-on treatments.
They offer non-prescription products such as shampoo and conditioner as well as prescription pills and topical solutions.
Pricing
Although slightly pricier than the competition, Hims is still considered affordable, with generic prescriptions starting at around $32 per month.
The RX Bundle is $65 per month, while the shampoo and conditioner sit at $19 and $22 for a 6.4-ounce bottle.
Keeps is one of the most cost-efficient hair loss companies on the market. Your first consultation with a doctor is free, and you receive unlimited messaging with them for a year. After that,
As for their products, their shampoo and conditioner cost $22 per 8 ounce bottle. Their topical solutions start at just $10 a month, while their prescription oral medication costs $25 a month.
Effectiveness
Overall, customers seem happy with the results they've seen from Hims. Customers say with consistent use, hair regrowth is noticeable from between 3-6 months, though it can take up to a year for some.
Customers also really enjoyed the fact that the consultation and process were easy and discreet.
It seems that most customers can agree that the prescriptions they received from Keeps do work, although there are many complaints about customer service and getting in touch with their consultant.
What Does Their Customer Feedback Look Like?
Both companies look pretty good on paper, and their websites are riddled with very convincing information. Nevertheless, after looking a bit deeper into both companies, we've found varying sentiments from their customers.
Here is what most customers have to say about Hims vs Keeps:
Many customers feel satisfied with Hims customer service
There are many comments on Keep poor customer service
Customers love the fact that Hims offers treatments for hair loss and many other prominent men's health issues
People seem to love Hims easy online consultations and simple subscription model
Customers say both companies offer effective hair loss products, but that they like Hims better than Keeps
The Bottom Line
When it comes to Hims vs Keeps, the overall consensus is that Hims is more straightforward and has better customer service.
Although most can agree that both brands are effective, customers lean toward Hims for user experience. Plus, not all states are able to use telemedicine for Keeps, which is something to keep in mind. To see if your state is eligible for telemedicine through Keeps, click here.
Hair loss treatment can be a tricky process, and it requires a formulation that's generally suitable for most men. Since each person's hair and scalp are different, it'll take a thorough consultation with a bit of experimentation to hone in on what works best for your specific hair loss situation.
UP NEXT: HairMax Review: Is This Hair Loss Treatment Worth It?