Looking for the perfect Hermès bracelet dupes? We've rounded up the best lookalikes below.
Hermès offers luxurious staple jewelry pieces, such as their H Bangle Bracelet, as well as many other chic items. However, saving up the money to afford one can take longer than expected.
What if we told you there were countless dupes so you can enjoy luxury at an affordable price? Well, we've rounded up the 5 best Hermès Bracelet Dupes to feel like luxury on a budget.
RELATED: 10 Best Cartier Love Bracelet Dupes That Look The Same
Hermès Bracelet Dupes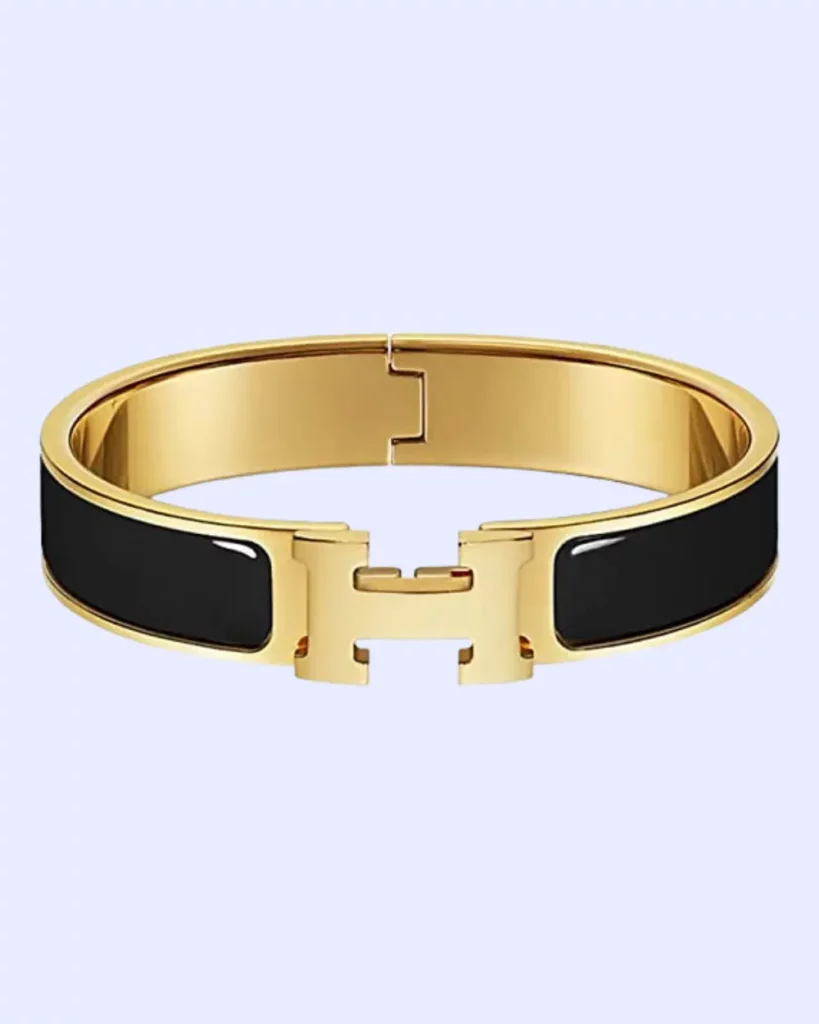 Inspired by Hermès Clic H Bracelet, this stainless steel bracelet offers luxury at a bargain price.
The only size offered is 7.5 inches but it only costs $26.99 compared to Hermès, which costs $660. This is the perfect, simple, elegant bracelet that looks luxurious without cleaning out your wallet. 
---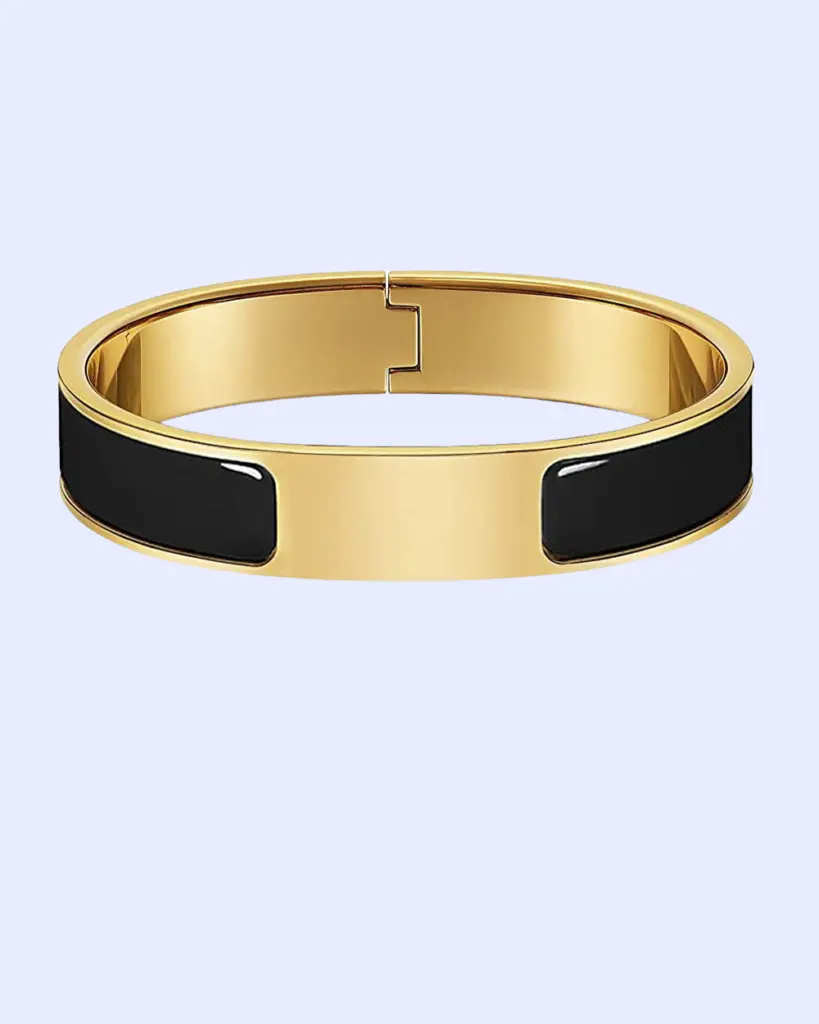 This H-shaped bracelet is the ideal choice for those who want something similar to a Hermès bracelet for a fraction of the price. It costs $32.99 and comes in 3 different colors.
Plus, it's made with hypoallergenic, gold-plated stainless steel that is durable and luxurious. The simplistic design ensures a high-quality look added to any outfit.
---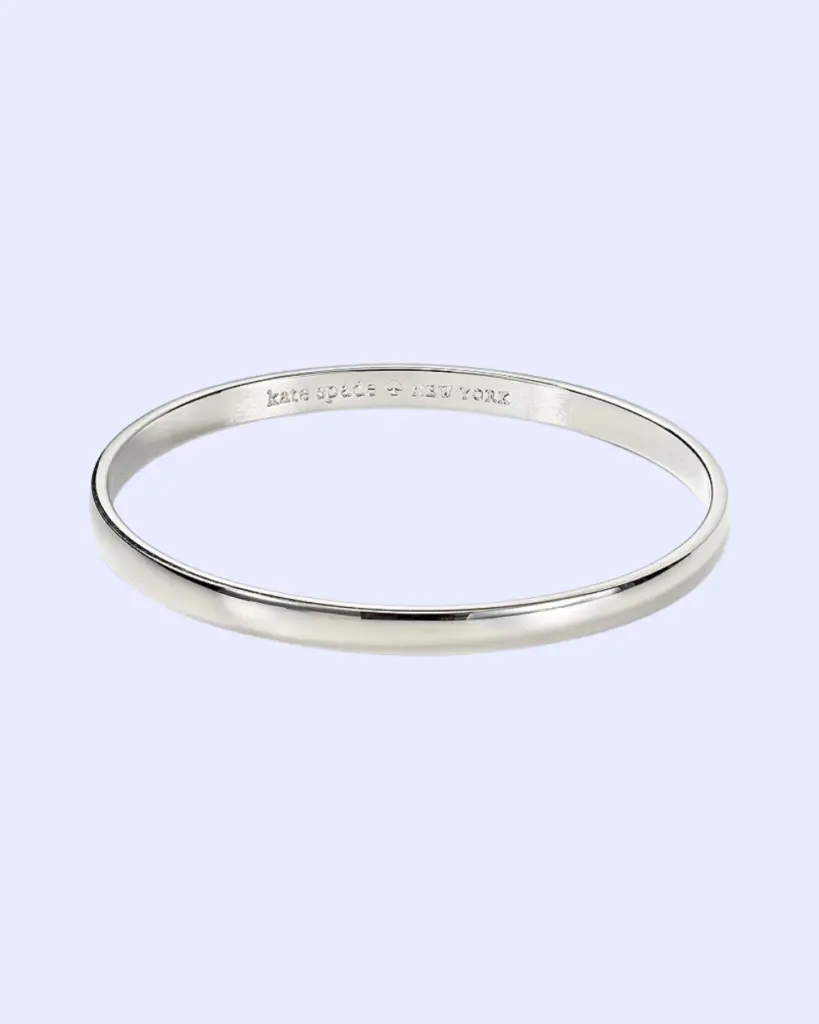 Hermès has many uni bangles to choose from—this Kate Spade bangle is a wonderful lookalike that is sleek and simple.
At only $38, this silver bangle is a stunning alternative to Hermès. It has a bare exterior with engraving on the inside saying "Kate Spade New York" and "Find the Silver Lining."
---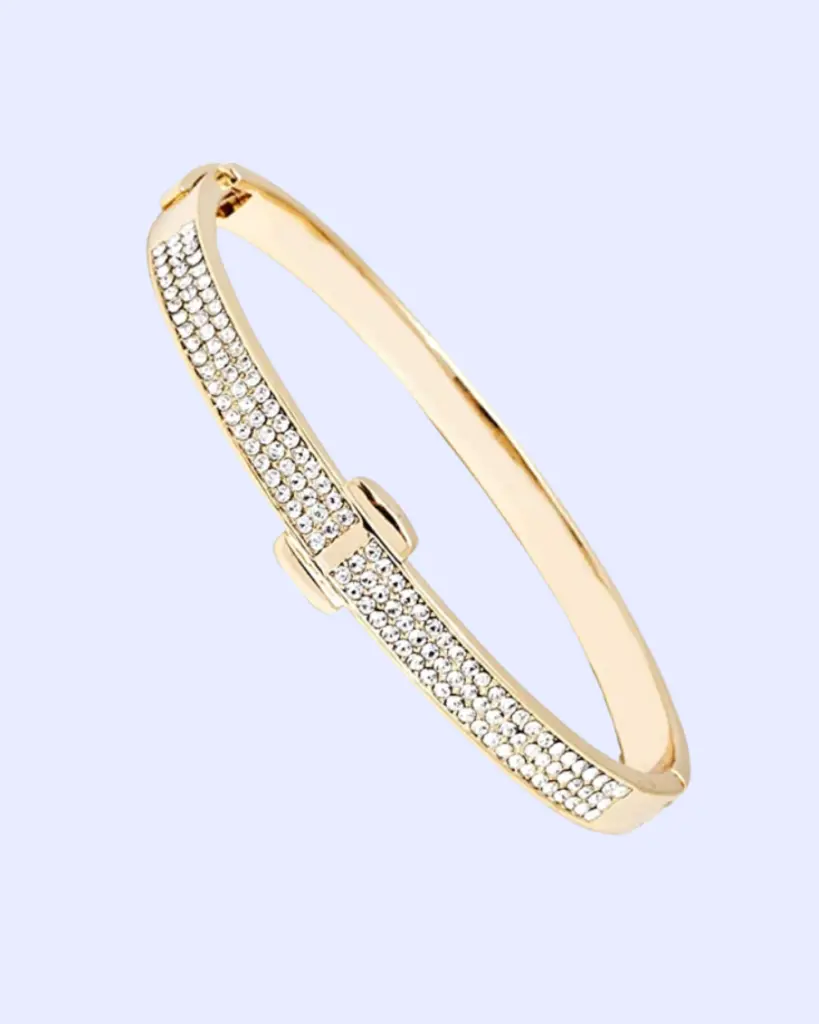 This Bazel bangle bracelet is an excellent gold option. Bazel prides itself on bringing customers high-quality, affordable jewelry.
The bangle has an H detailing with 3 rows of crystals for a stunning pop to accentuate your outfit. It only costs $14.99 and comes with a lifetime money-back guarantee.
---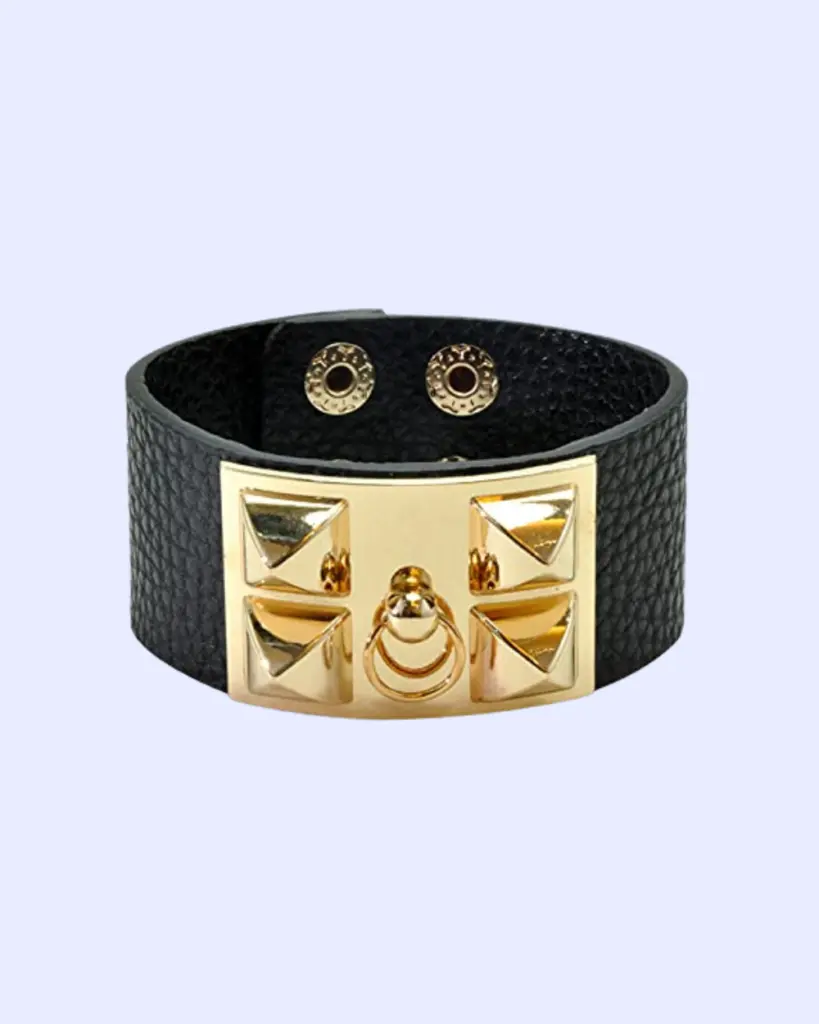 Emulating the Collier de Chien Bracelet from Hermès, this leather cuff is made of faux leather with a snap clasp for ultimate comfort.
Compared to its $1,125 sister cuff, this eye-catching design is only $9.99. It is a high-quality cuff that is lightweight and matches most everyday outfits with ease.
In Conclusion
Hermès is chic and sophisticated, but luxury is not always within everyone's budget or desires. Many other jewelry brands offer beautiful dupes so you can have luxury designs at lower prices.
These 5 Hermès bracelet dupes offer stunning accessories without the hefty price tag. Each one is sleek and simple to make any outfit pop!