The Cartier Love Bracelet is a statement piece, a confession of love, and a status symbol.
The designs are simple and elegant with a band style, rich metals, binding closure, and a screw motif. But, they are also thousands of dollars.
Here are some of the best Cartier Love Bracelet dupes to complete the look you're going for in a much lower price range. You'll still look just as chic (and some of them look exactly the same as the Love Bracelet).
RELATED: 10 Best Cartier Love Ring Dupes
Cartier Love Bracelet Dupes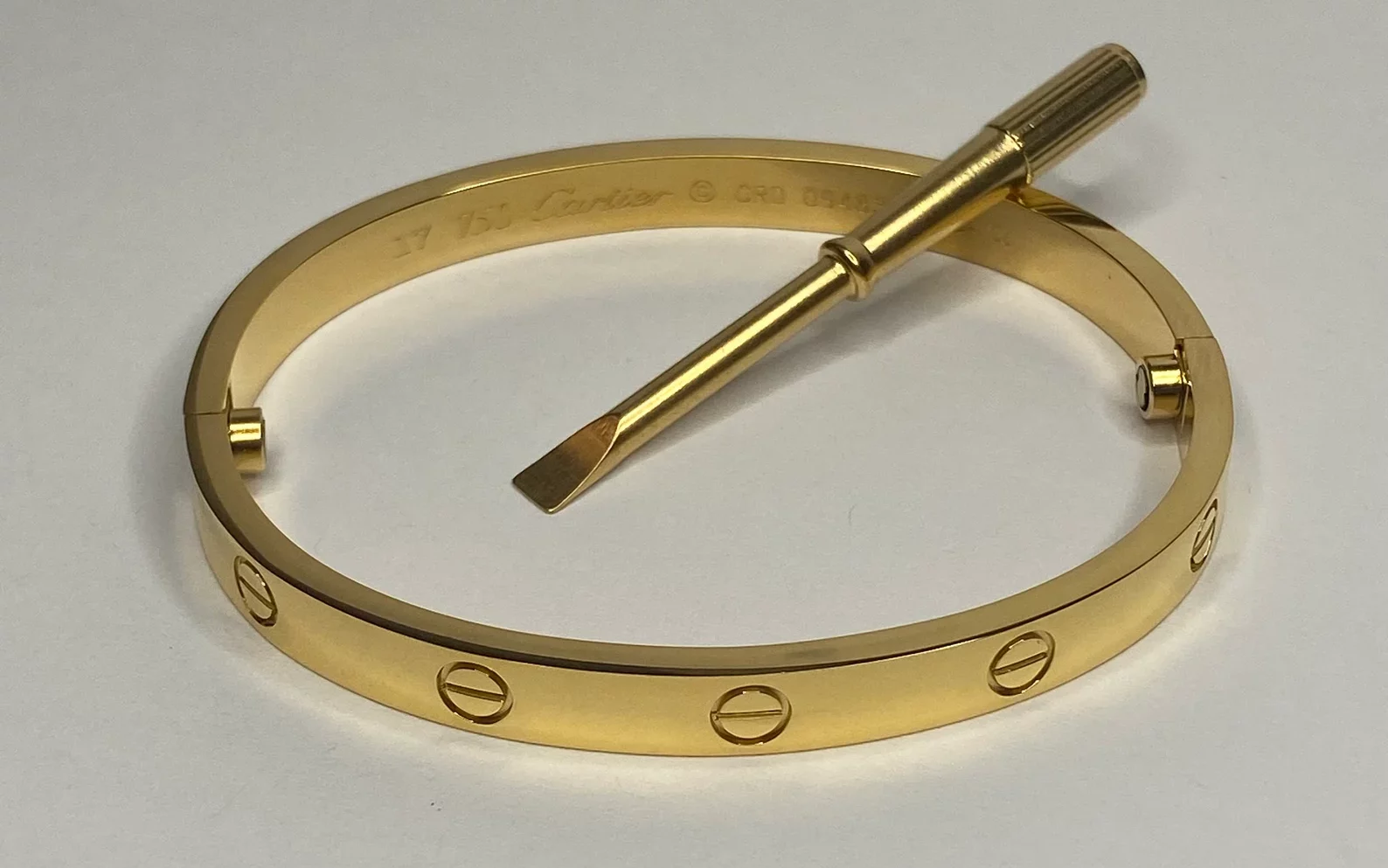 If you're looking for a dupe that is shockingly close to the real thing, Etsy is the place to go.
It's a little more expensive than some of the Amazon dupes we shared below, but it's a nicer quality piece of jewelry that is 18k gold plated and looks like an exact replica of the real love bracelet. Plus, it's sold by a top-rated seller with excellent reviews.
This bracelet is available in three colors and multiple wrist sizes for the perfect fit. It also comes with a small screwdriver to tighten the bracelet.
In fact, this one even has a fake Cartier engraving on the inside (shh).
---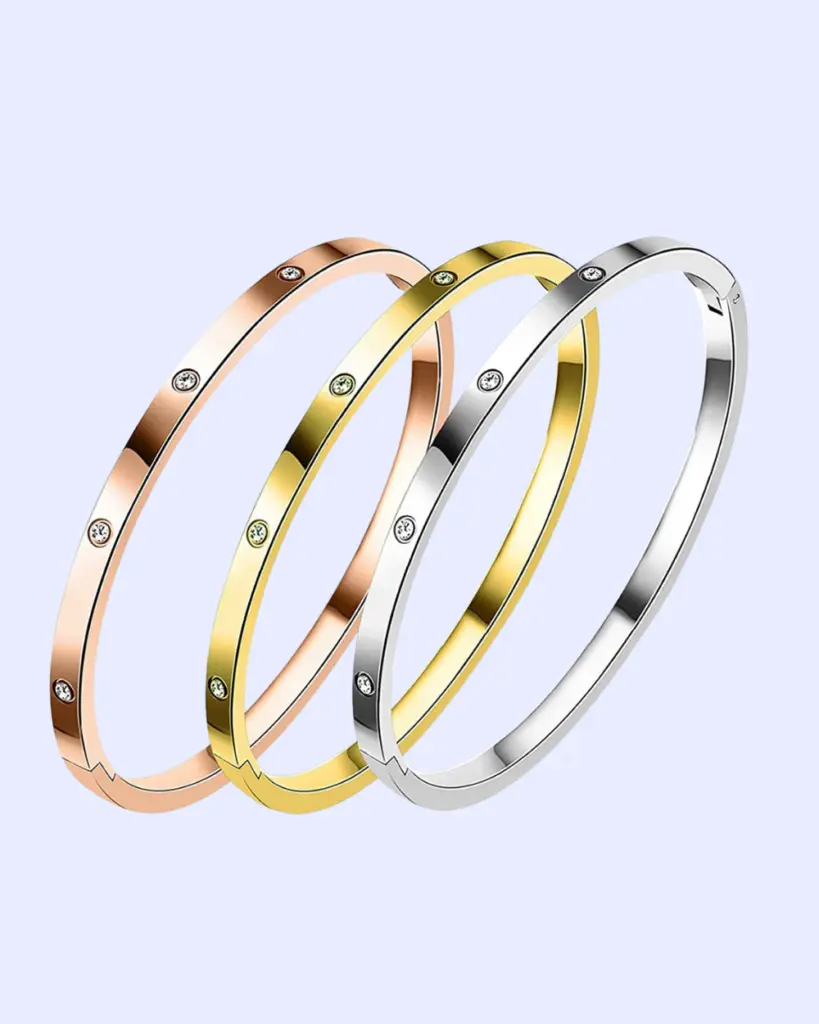 This delicate bracelet is perfect for any occasion and looks very similar to the real deal.
This Winnie Love Bracelet comes in your choice of gold, silver, or rose gold and features beautiful sparkling stones around the wrist.
Whether you're dressing up or dressing down, this bracelet will complete your look.
---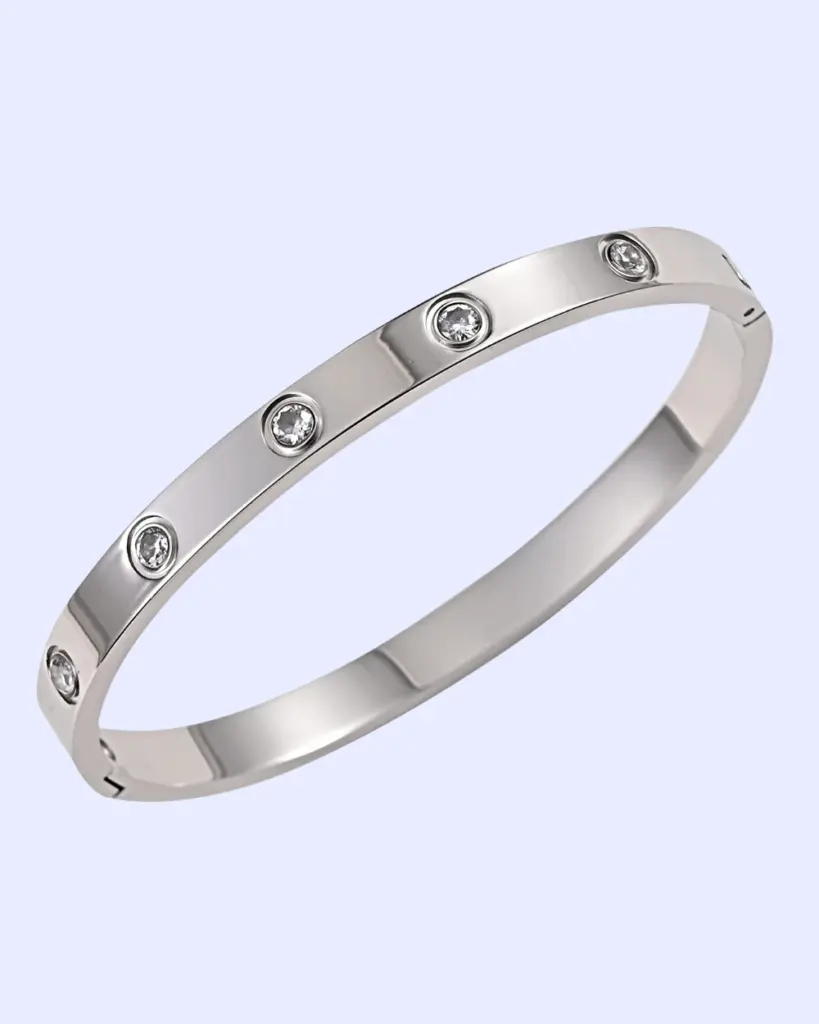 For less than $13 (and often on sale for under $10), this bracelet is made of durable stainless steel and resembles the look of the Cartier Love Bracelet with jewels.
It has the perfect amount of sparkle, great for stacking or wearing on its own.
This one is only available in silver, but it's the perfect replica if you're looking for this color!
---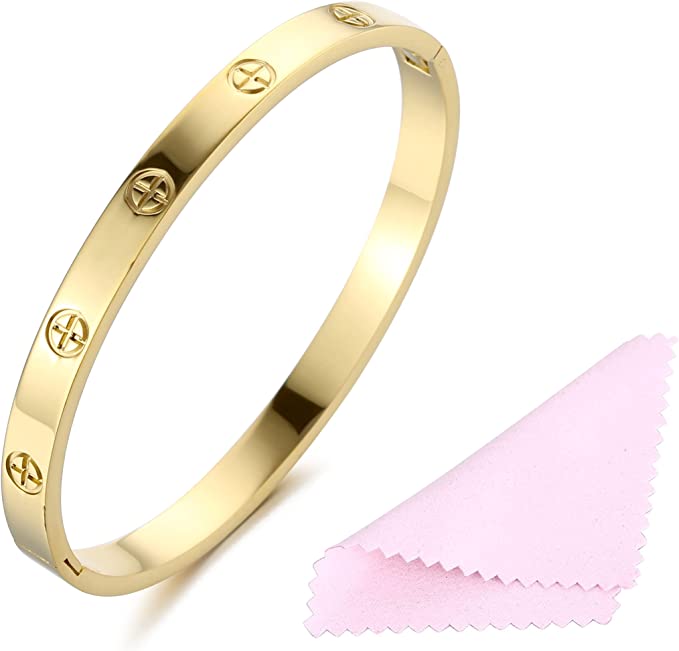 For less than $15, this bangle comes in gold, rose gold, and silver.
It looks very similar to the Cartier Love Bracelet, the only noticeable difference is that the screws have two indents whereas the original bracelet just has one screw line.
Despite the small difference, this is the perfect affordable dupe that looks the same as the real thing at first glance.
---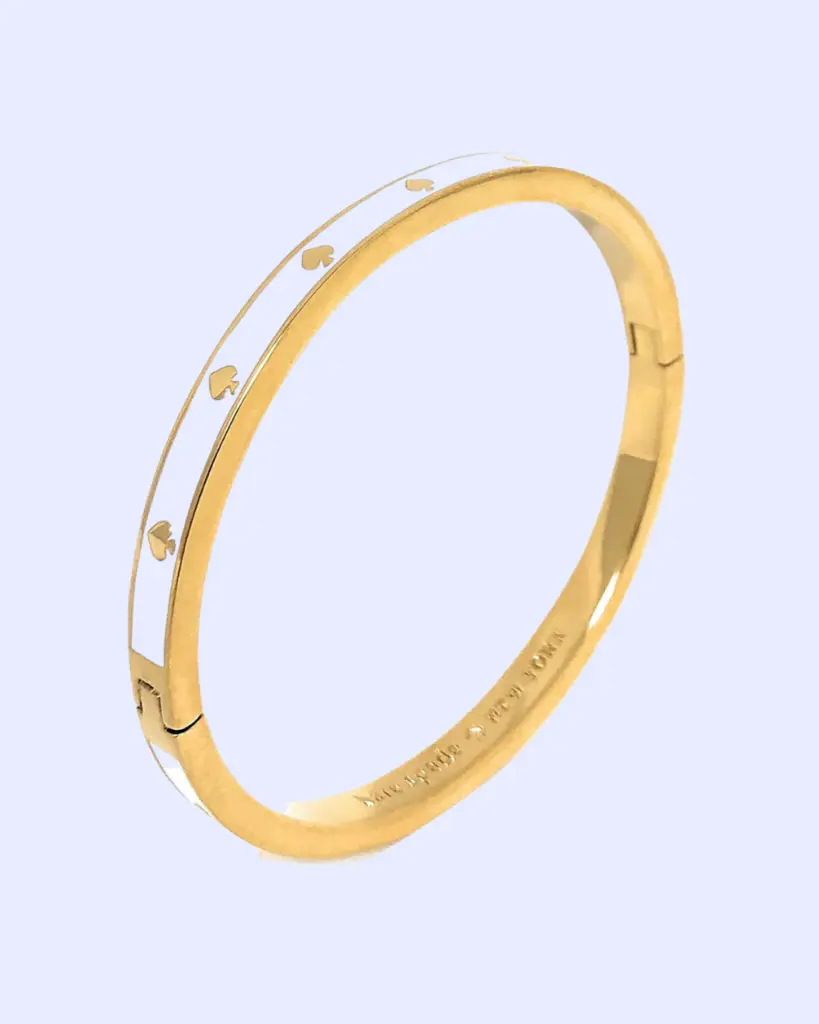 Kate Spade, a designer brand, has their own version of a love bracelet, with spades lining the bangle instead of a line of screw motifs.
Though it looks somewhat different from the Cartier Love Bracelet, it is still the same idea. It comes from a well-known, recognizable brand for a fraction of the price.
---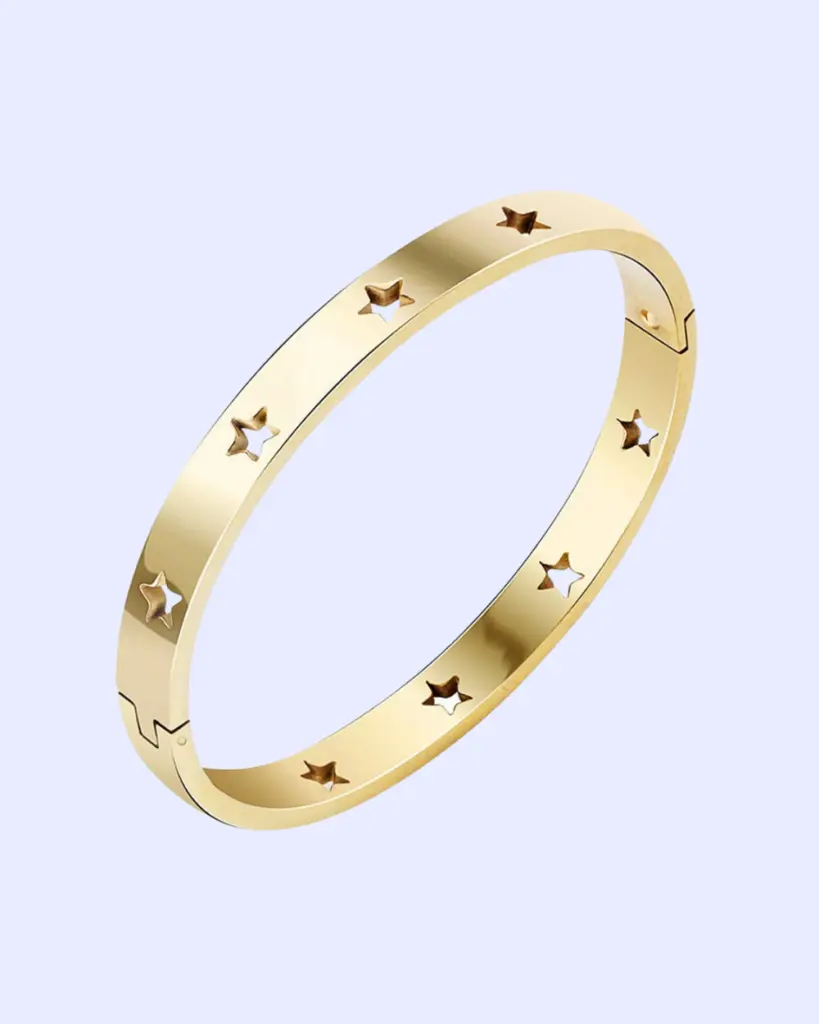 This star's bangle bracelet is a fun alternative to the Cartier Love Bracelet for a more dreamy look with star cutouts instead of screws.
It's still made from stainless steel but comes in five different colors, including rainbow!
---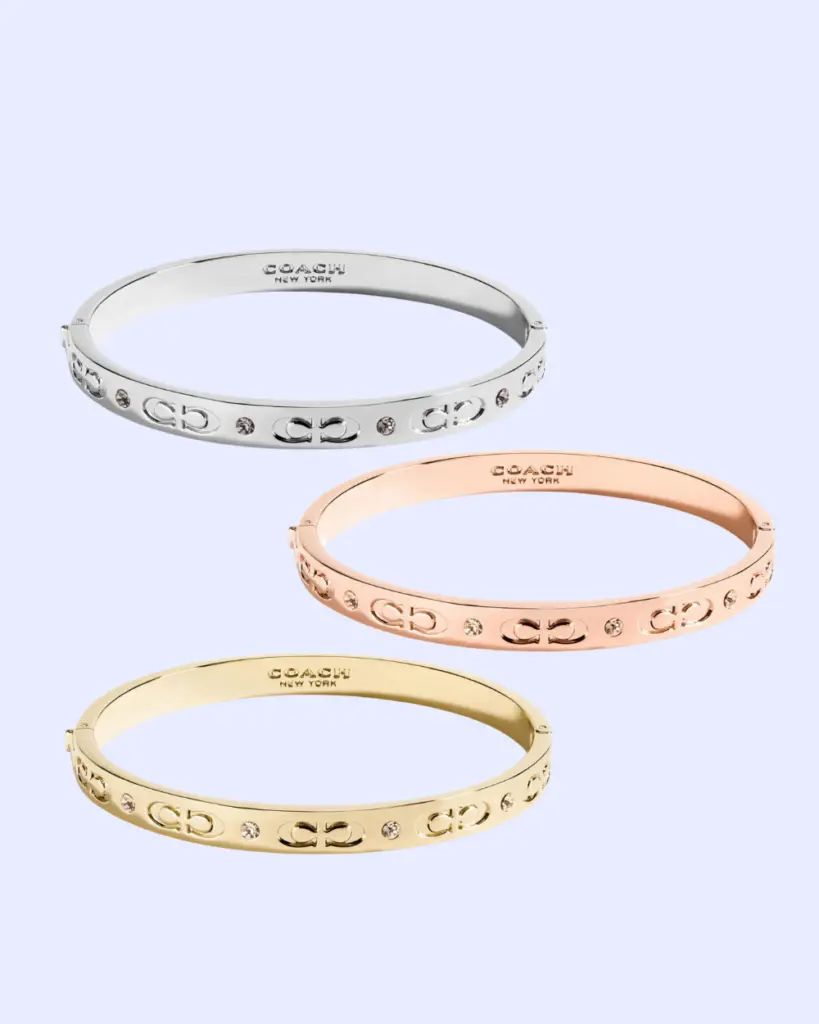 Not looking for an exact replica of the original Cartier bracelet?
This designer bracelet swaps the screw motif for its kissing C logo, letting everyone know you're wearing COACH.
For $55, this gold-colored bangle is an excellent dupe for the Cartier Love Bracelet and a perfect gift.
---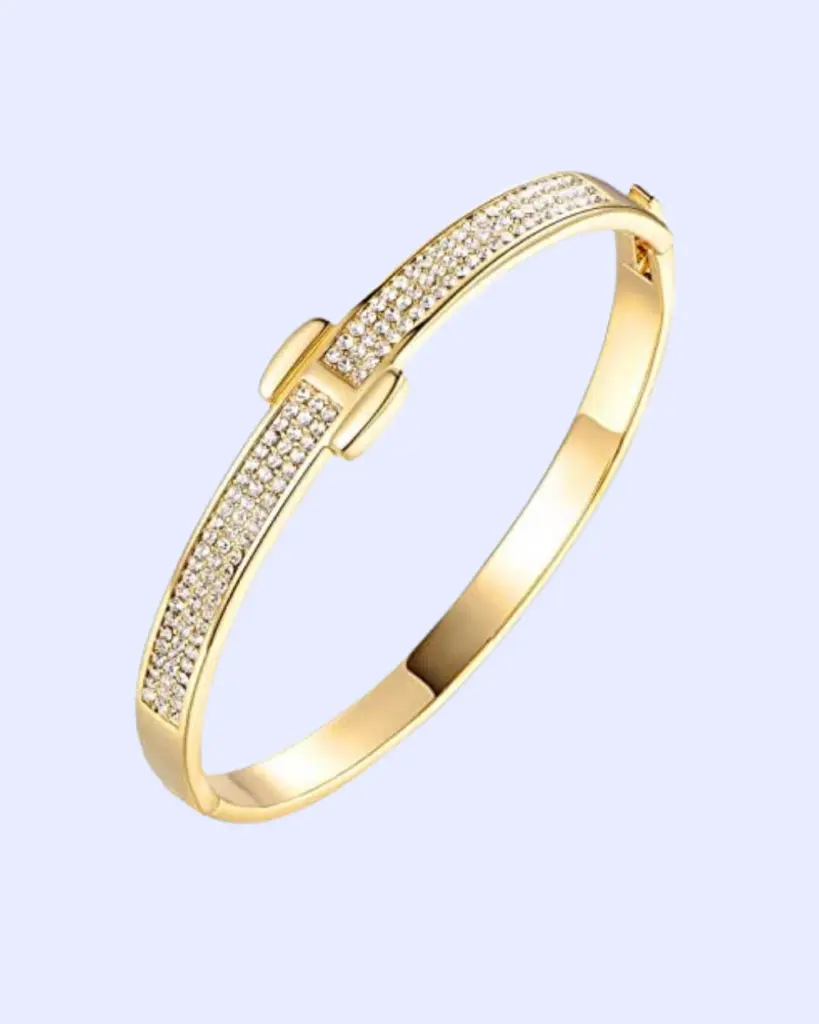 For a fancy night out, whether you're all dressed up or just need some sparkle to your outfit, this Barzel bangle with crystals will do the trick.
You can even choose between colors gold and white gold.
---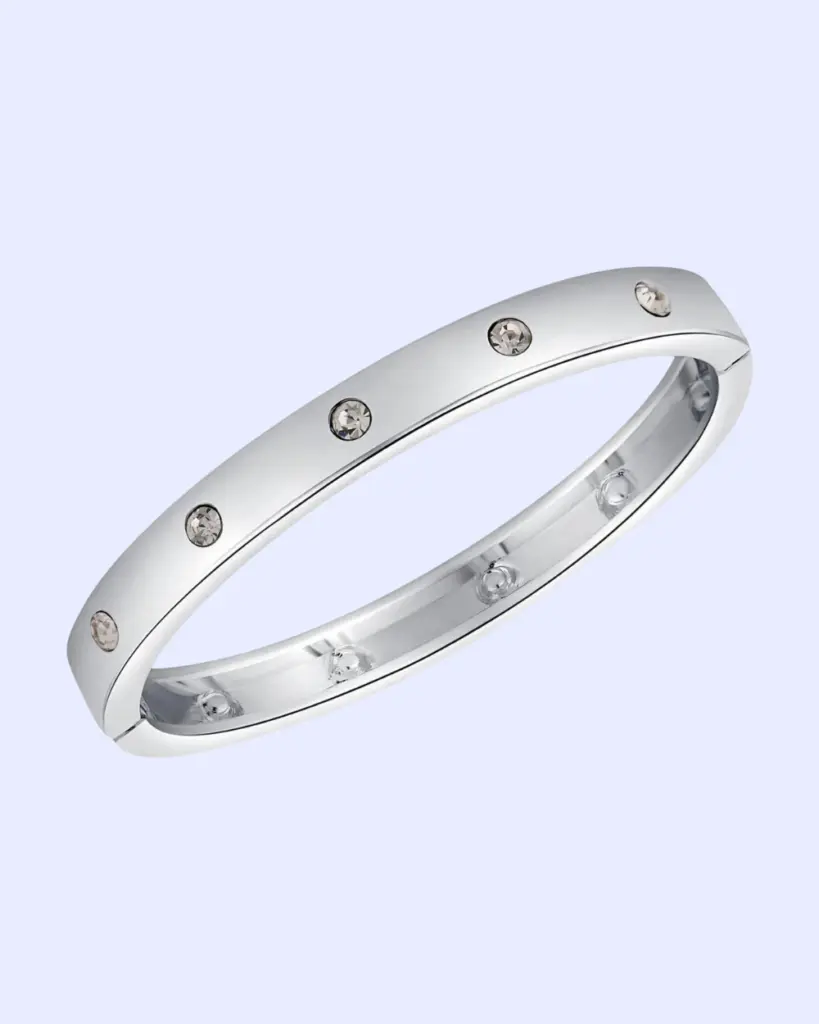 A beautiful bangle from a well-known brand, this piece promises high-quality metal with stunning crystal stones.
The hinge style and stone design is extremely similar to the Cartier bracelet, but this one is only $22.
---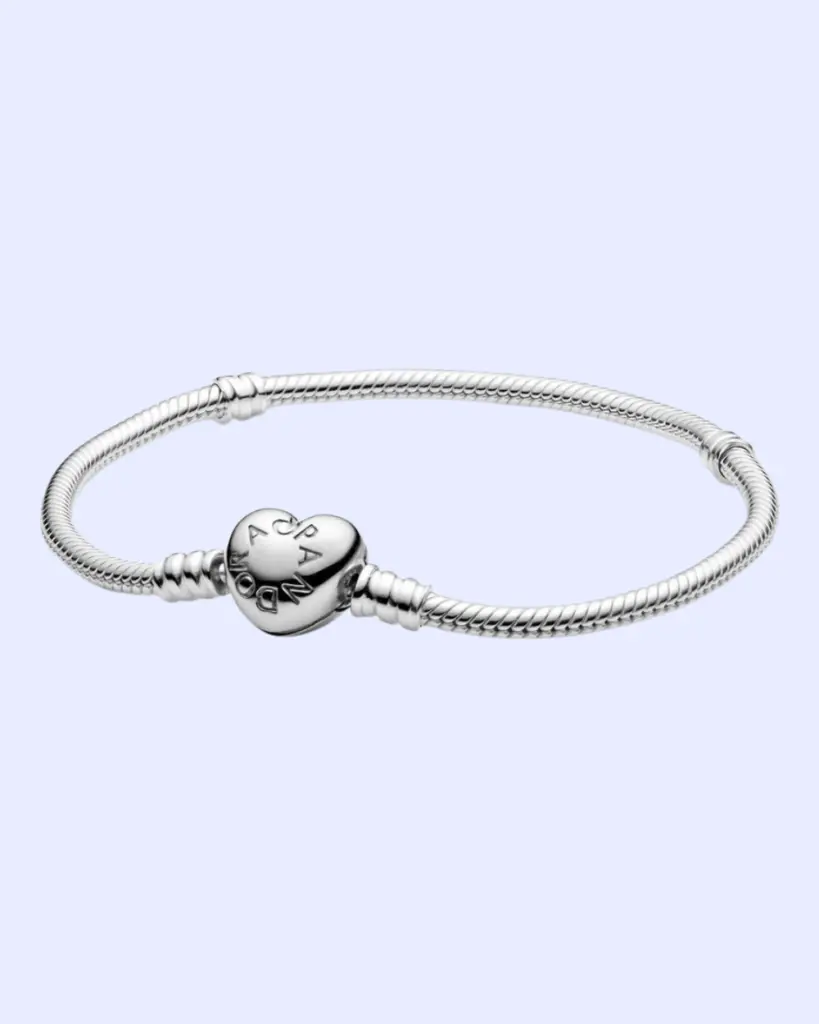 Although it's a bit different in design from the Cartier love bracelet, this Pandora bracelet is still a beautiful option and ode to love.
It's made of durable sterling silver and features a heart clasp design for an elegant touch. Plus, it's only $65!
In Summary
The Cartier Love Bracelet is a current trend that has brought the bangle back. However, thousands of dollars is a lot when some designers offer a similar style for under $100 and other jewelers as low as $5. 
We hope some of our Cartier Love Bracelet Dupes inspired your next gift ideas.