Everyone loves smelling good, but there are so many perfume options out there. Knowing where to start can be a bit daunting, especially if you're trying to be conscious of the ingredients you're using on your body. 
There are a ton of perfumes out there that use a boatload of ingredients, but what if there was a perfume brand that valued transparency so that you know exactly what you're getting?
Introducing Henry Rose, a perfume company that prides itself on having "100% Transparent Fine Fragrances."
But is Henry Rose worth buying, or is it just hype? Read our Henry Rose Perfume review to find out.
What is Henry Rose Perfume?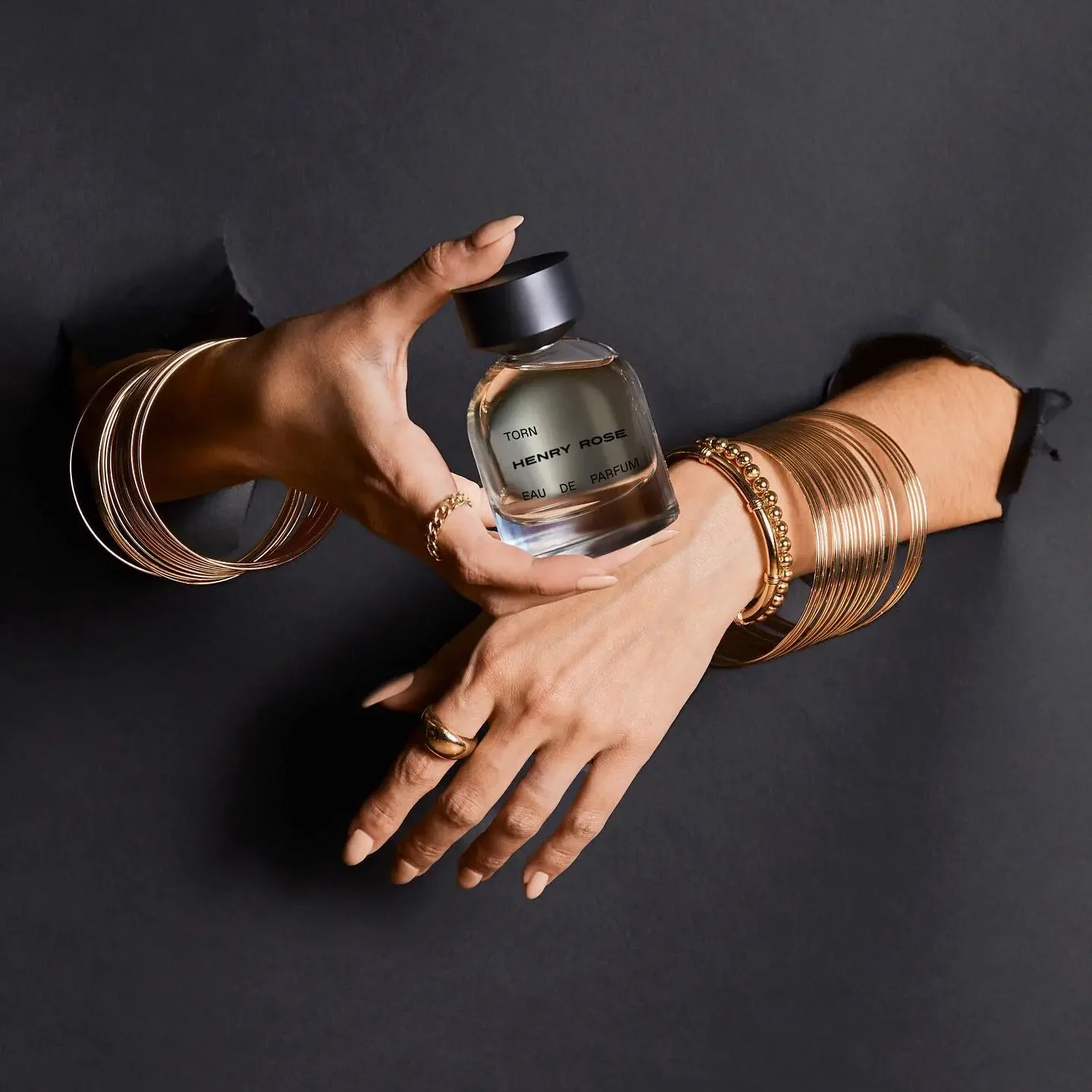 Henry Rose Perfume is a perfume brand founded by Michelle Pfeiffer (yes, the most iconic catwoman) in 2019.
After giving up fragrance due to not wanting to expose her children to potentially toxic chemicals, Pfeiffer decided to create her own fine fragrance brand that didn't need to sacrifice safety for luxury. 
Because of that, the brand Henry Rose was born, named after Pfeiffer's kids, Claudia Rose and John Henry.
Henry Rose offers a variety of scents and isn't just limited to perfumes!
When shopping at Henry Rose, you can find fine fragrances, products for the body like body cream, and even candles.
RELATED: 9 Best Perfume Subscription Boxes for Women + Men
Henry Rose Perfume Reviews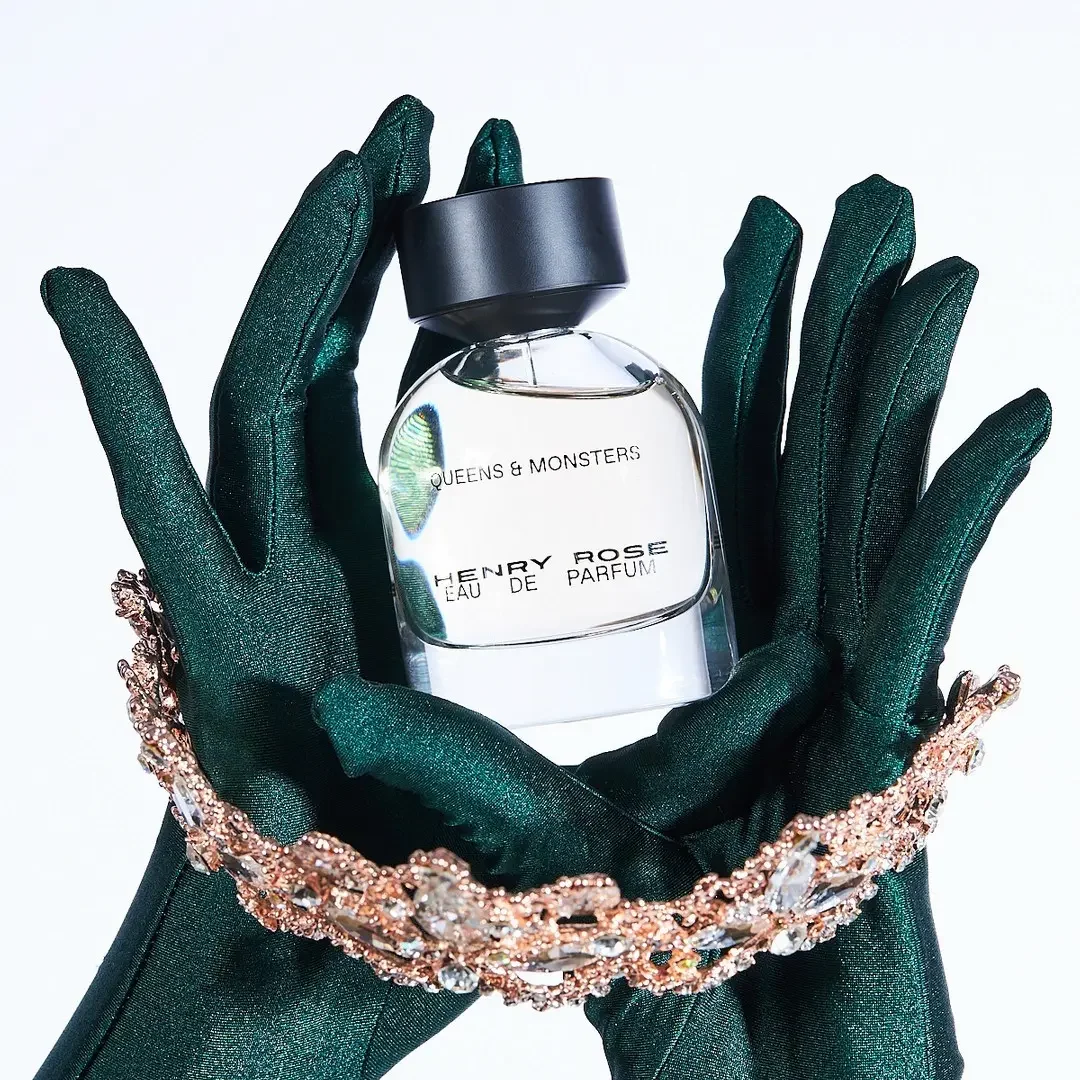 Overall: ★★★★★ 4.5 stars
In general, customers absolutely adore Henry Rose Perfumes. The products are a bit on the pricey side — as many fine fragrances are — but what pulls shoppers in is Henry Rose's marketing on it being a transparent brand.
Unlike many perfume brands out there, Henry Rose lists all of its ingredients and is a great choice brand for those with fragrance sensitivities.
Plus, the brand has a wide variety of delicious scents that can cater to anyone's tastes (I'd start with their scent quiz to help you choose).  
Price: ★★★★ 4 stars
Henry Rose's prices range from $5 to $120 (the $5 option being Jake's House 50mL Hand Sanitizer). The perfumes reign at the top of the price range, sitting at $120 for a 50mL bottle. 
This price range might be steep for some, but it isn't foreign for fine fragrances. Although customers are big fans of some of the scents, there are some shoppers who think Henry Rose's fragrances are sometimes generic-smelling and shouldn't be priced so high. 
Ingredients: ★★★★★ 5 stars
It should be no surprise that many beauty products are created using a ton of ingredients. Well, in Henry Rose's case, the ingredient pool used to formulate products sit at around 300, in comparison to other beauty products that pull from about 3,000 or more ingredients.
This plays into the brand's desire to be transparent with what's in its products. Not only is the brand cruelty-free, paraben-free, carcinogen-free, and formaldehyde-free, it's also hypoallergenic, EWG Verified (Environmental Working Group), and Cradle to Cradle Certified!
This means the ingredients are all safe for use and have passed the strictest standards for health and safety.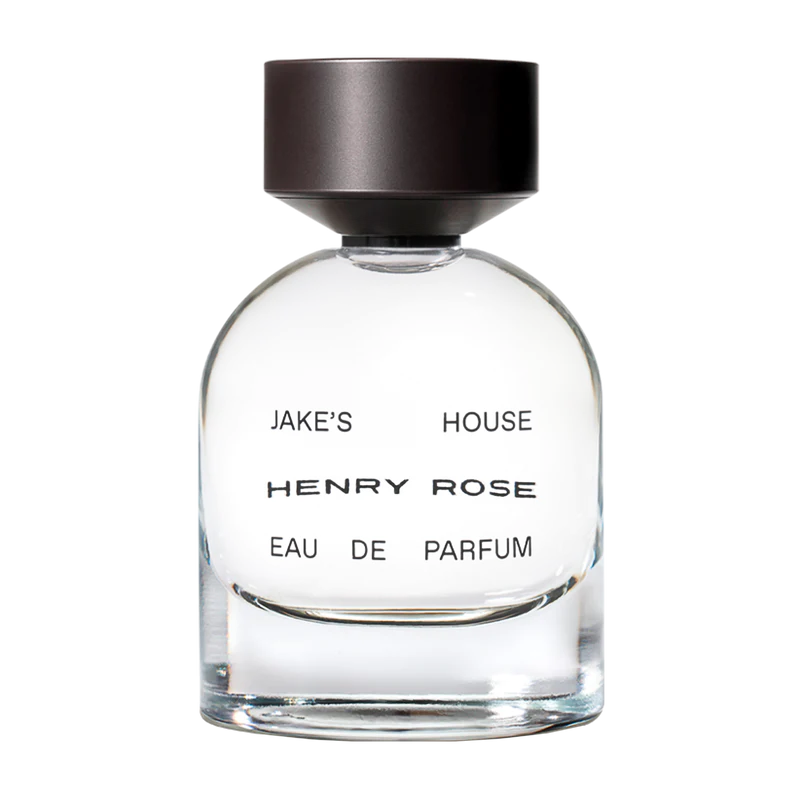 Jake's House is one of Henry Rose's best-selling perfumes. This, along with the other four fragrances, is $120 for a 50mL bottle. However, an 8mL travel size is also available for $35!
This scent is clean-smelling, light, and subtle. Customers adore this fragrance and love that it's not overpowering and can easily be an everyday perfume.
Here's what Jake's House smells like:
Top Notes: Fresh Marine
Middle Notes: Neroli, Peony, and Jasmine
Base Notes: Ambroxan and Musk
---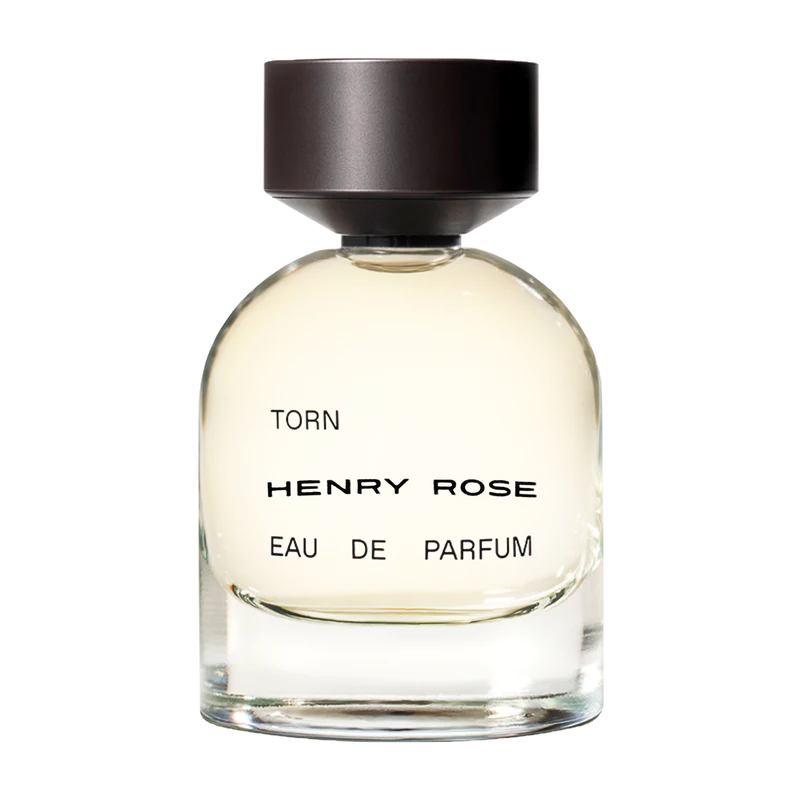 If you're looking for something a little more intense and spicy but still pretty, Henry Rose's Torn perfume is the way to go.
The richness of vanilla bean mixed with the subtle intensity and earthiness of vetiver roots makes an excellent fragrance that is mesmorizing and warm.
Those who use Torn can't stop raving about how luxurious and alluring it feels and smells!
Here's what Torn smells like:
Top Notes: Freesia and Muguet
Middle Notes: Rose, Violet, and Jasmine
Base Notes: Sandalwood, Musk, Patchouli, Vanilla Bean, and Praline
---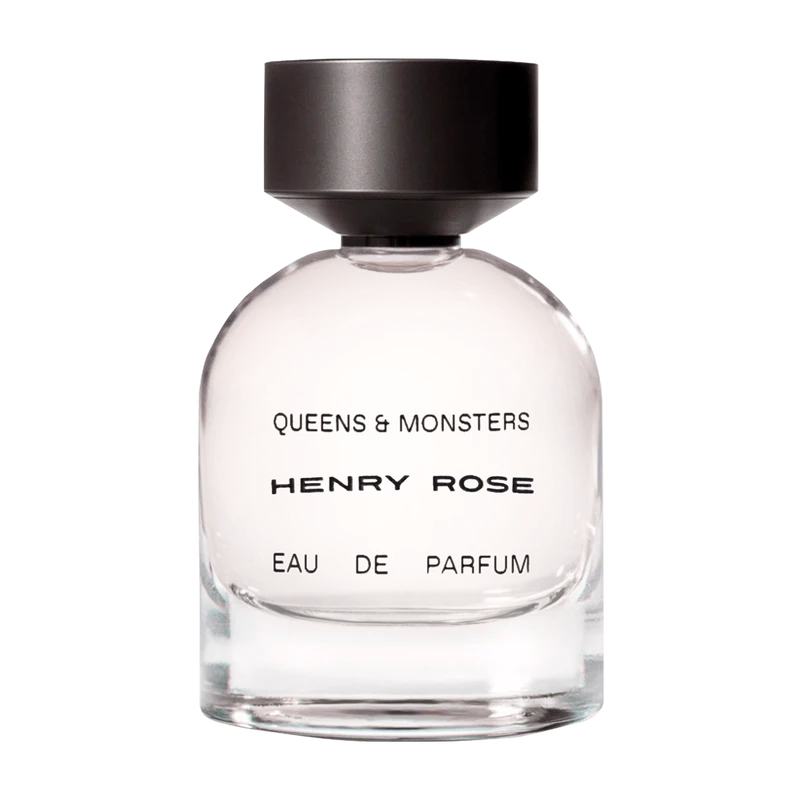 Queen & Monsters is a fragrance that evokes nature and free spirits. If you want to feel like a beautiful wood nymph who dances around a crackling fire and bathes in moonlight, you should totally try out this Henry Rose fragrance.
This scent feels rich and fresh and is perfect for fall and winter. Customers love how unique this perfume smells, with many customers talking about the number of compliments they receive when wearing it!
The only complaint some users have is they wish Queen & Monsters had more longevity as it has to be reapplied often.
Here's what Queens & Monsters smells like:
Top Notes: Violet Leaf, Neroli, and Petit Grain
Middle Notes: Freesia and Jasmine
Base Notes: Vanilla, Coco Musk, and Sandwalwood
---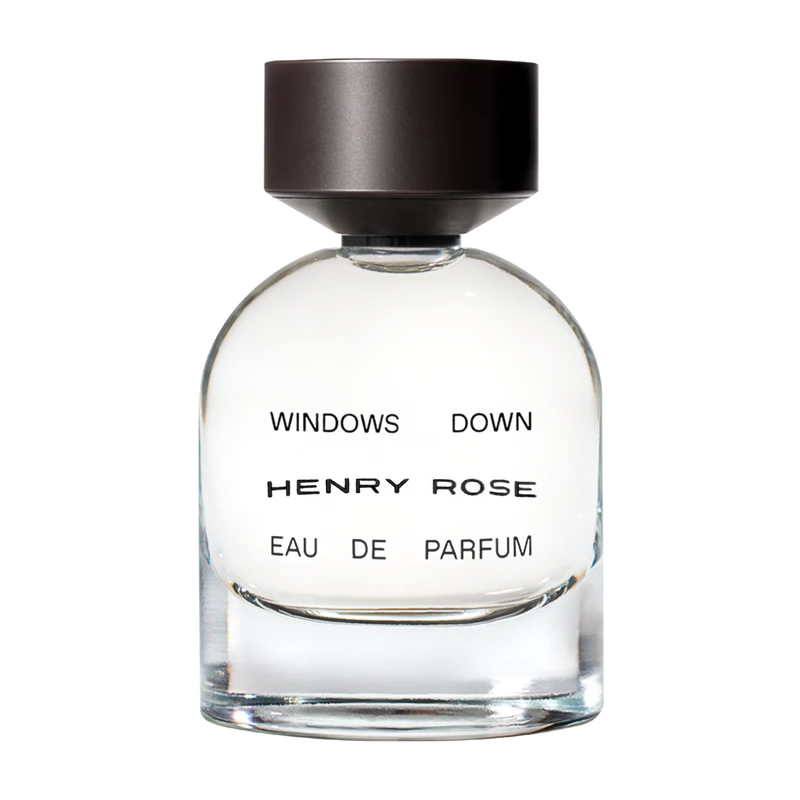 Windows Down is an award-winning perfume that highlights a citrusy, clean, flowery scent. If a happy memory had a fragrance, Windows Down is a good contender.
Users cannot stop talking about how amazing Windows Down smells and how timeless, classy, and completely beautiful it is.
The bright, citrusy scent packs a punch but isn't too overbearing. Windows Down is the epitome of fun, sunshine, and liveliness!
Here's what Windows Down smells like:
Top Notes: Neroli, Grapefruit, Bergamot, and Earl Grey Tea Accord
Middle Notes: Orange Flower and Jasmine
Base Notes: Moss, Guaiac Wood, and Musk
---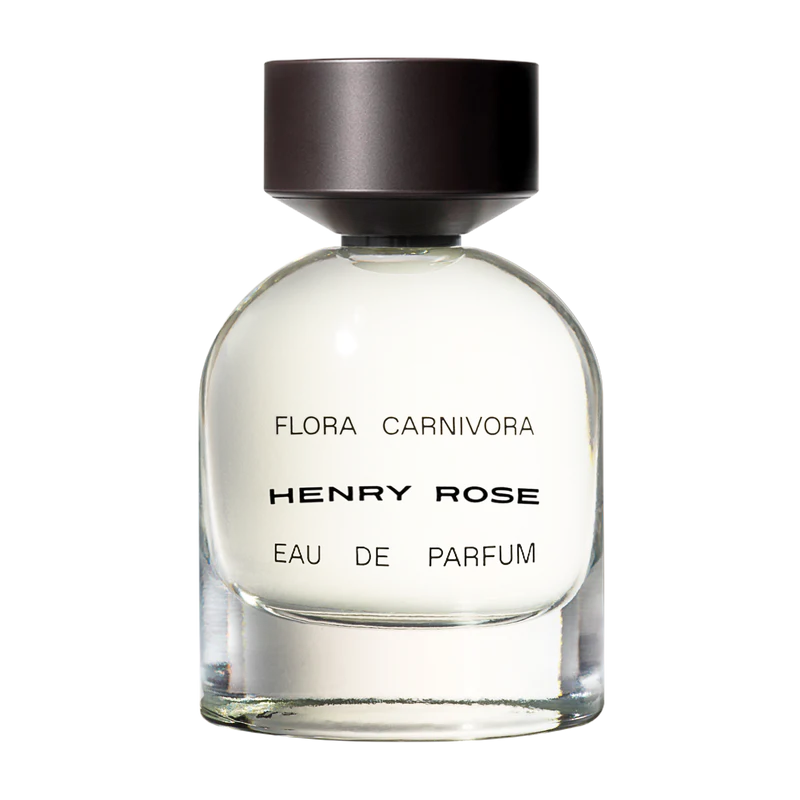 Another award-winning fragrance, Flora Carnivora is Henry Rose's true signature floral scent that is earthy and bright thanks to the vetiver roots and orange flower.
This perfume is clean-smelling, uplifting, and soothing, and customers love how elegant, feminine, and classy it makes them feel.
However, this fragrance does need to be reapplied a little often, as some customers wish the scent lasted longer.
Here's what Flora Carnivora smells like:
Top Notes: Orange Flower Water Absolute Tunisia, Neroli Blanc
Middle Notes: Jasmine Absolute Sambac, Tubercose Accord
Base Notes: Cedarwood Texas, Vetiver Oil Haiti, Opulent Musks, Amber
---
Return Policy
Henry Rose has s 14-day return policy, but only on orders over $75. So, if you're trying to return a travel-size fragrance or one of Henry Rose's candles, unfortunately, it looks like you're stuck with it. 
To begin the return process, you must contact Henry Rose first so that customer service can assist you.
FAQs
What does Henry Rose Perfume smell like?
Henry Rose Perfume is supposed to encapsulate memories, feelings, and emotions! The scents are heavily influenced by beautiful moments in life fused with citrus scents, florals, and nature. 
Is Henry Rose Perfume unisex?
It certainly can be! A lot of the fragrances are clean-smelling and subtle, with a lot of them not leaning towards anything too feminine-smelling or too masculine-smelling. Of course, there are some scents that are more on the feminine side like the florals, but there are also musk-heavy scents for a more masculine smell as well. 
Where can I buy Henry Rose Perfume?
Does Henry Rose last?
There are some scents that hold more longevity than others. Some of the fragrances from Henry Rose that have the best longevity are Jake's House and Torn. 
The Final Verdict
What's the 411 on Michelle Pfeiffer's fine fragrance brand? We love it and think they're worth the money.
We totally recommend checking out Henry Rose Perfume. The reviews from customers are excellent and users feel completely satisfied with their Henry Rose fragrances.
We love how each perfume tells a story and evokes a different emotion, and of course, we love how transparent the brand is! With every product, you can find the full list of ingredients and what those ingredients contribute to the formula.
Henry Rose is a great brand, especially for those who have fragrance sensitivities, and we think it's definitely worth checking out. 
Henry Rose Alternatives
Looking for more brands similar to Henry Rose? Here are some places to start: