Want better hair but don't know where to get started? Hair La Vie offers several products to help you meet your hair care goals.
But, have customers found success with this company? We have all the details in our comprehensive Hair La Vie Reviews. Keep reading for more!
RELATED: 8 Best Custom Shampoos For Better Hair
What is Hair La Vie?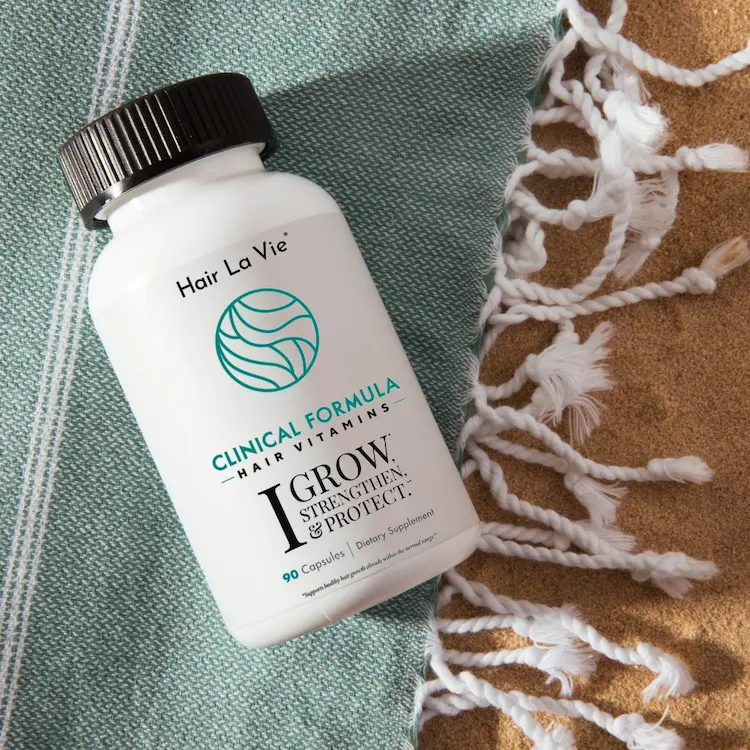 Hair La Vie is a hair care company that offers supplements and hair care products that promote healthy hair for women of all walks of life.
The company names itself after the phrase "Hair is Life."
Hair La Vie began in 2014 when a group of health and wellness entrepreneurs set a goal to help women grow hair confidence by creating the best supplement on the market.
The company offers products that reduce the appearance of age and post-pregnancy-related shedding, and overall hair health (even after challenging medical events or exposure to chemotherapy.)
Is Hair La Vie Legit?
Yes, in short, Hair La Vie is a legit company. However, many have complained about the subscription service, saying it was difficult to cancel. 
Hair La Vie Reviews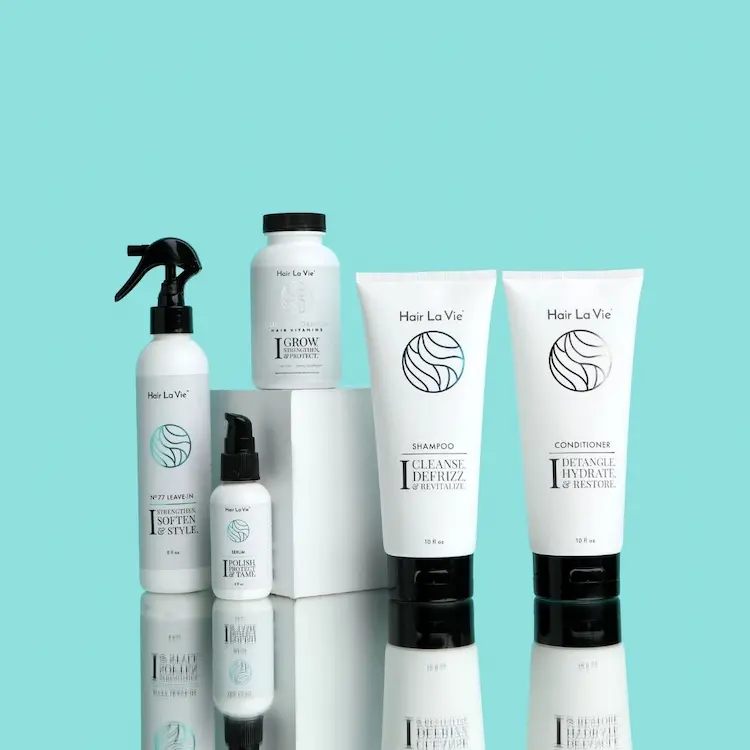 Overall: ★★★★ 4 stars
Most customers experience better hair conditions after using Hair La Vie products. In addition, they were satisfied with the company's use of natural ingredients and cruelty-free, vegan formulas.
Some, however, did find the brand a bit too pricey and the customer service not as good as it should be.
Ingredients: ★★★★ 4 stars
The company claims to use recognizable, responsibly-sourced ingredients based on science.
The website is transparent about the ingredients used in each product. It sells organic hair care products that are gluten-free, cruelty-free, and 100% natural ingredients. The only drawback is that they don't mention whether or not their products are FDA-approved.
Price: ★★★★ 4 stars
Supplements cost in the range of $20-$40, and hair care products were in the range of $15-$30 with the option to subscribe to different products.
Quality: ★★★★ 4 stars
Hair La Vie products had some mixed reviews about quality. Many customers saw improvement in their hair, but others said it just dried out their hair.
However, that was not the case for all. Some said it solved their dry scalp and dandruff problems or at least left their hair looking and feeling more healthy.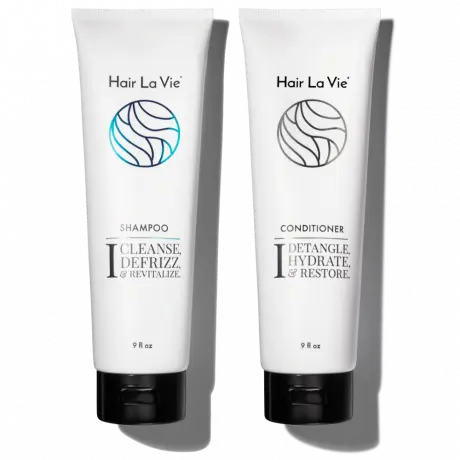 ★★★★ 4.7 out of 5 Stars based on 209 Reviews
This shampoo and conditioner set makes hair softer and gives it more volume, shine, and fullness.
This is an excellent way to mix up your hair care routine for those with an itchy scalp. The products are scientifically-formulated with ingredients that help hair look stronger and longer.
---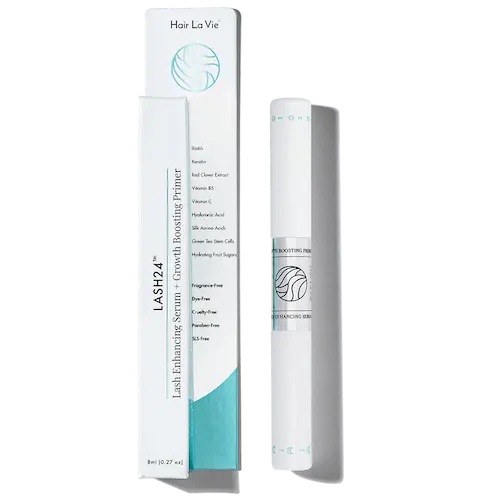 ★★★★ 4.8 out of 5 Stars based on 12 Reviews
If you want to naturally grow your lashes, mascara is an afterthought. This lash serum is a great way to start. It is the first dual day and night formula, so you can work on nourishing your lashes 24/7. 
---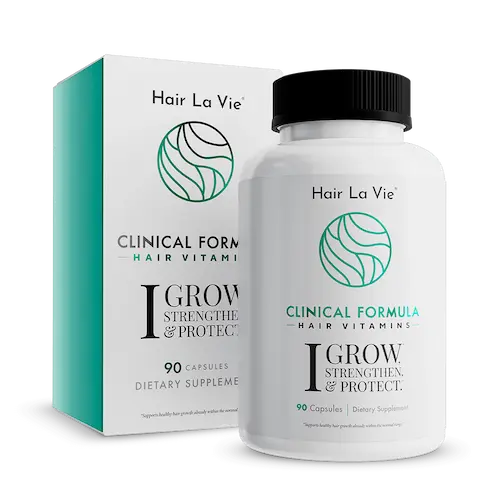 ★★★★ 4.8 of 5 Stars based on 687 Reviews
This supplement uses 20 natural ingredients to enrich your locks, including collagen, saw palmetto, biotin, and more.
It is designed to rejuvenate your hair follicles and, unlike other supplements, is non-dairy, non-GMO, wheat-free, preservative-free, and cruelty-free.
---
What Customers Are Saying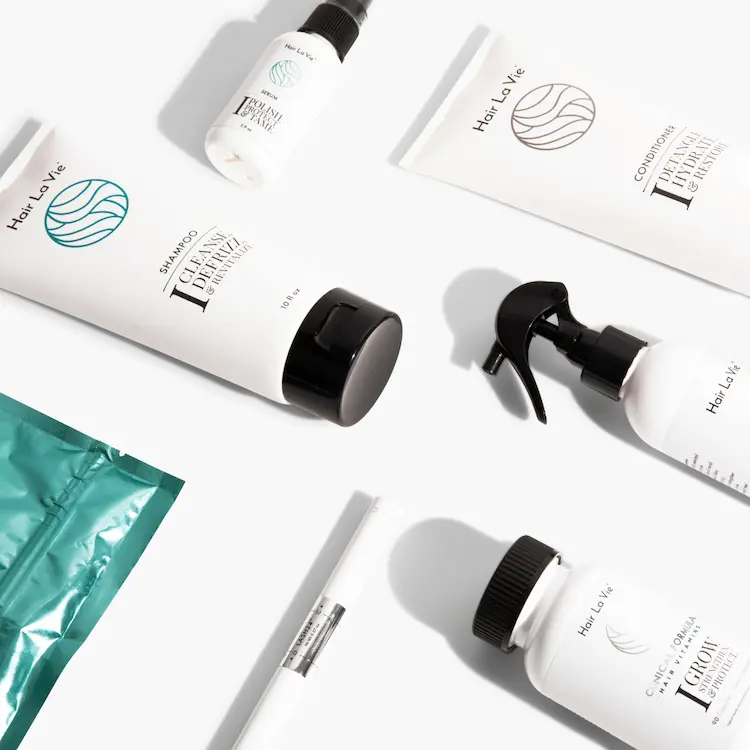 We read through countless reviews to bring you the best feedback from customers. Here's what shoppers are saying:
Really helps with hair growth
Scientifically-formulated
Reduces or stops hair shedding
Supplements strengthen nails too
The taste of the supplements isn't great
Products can have side effects, including rashes
In Conclusion: Worth It?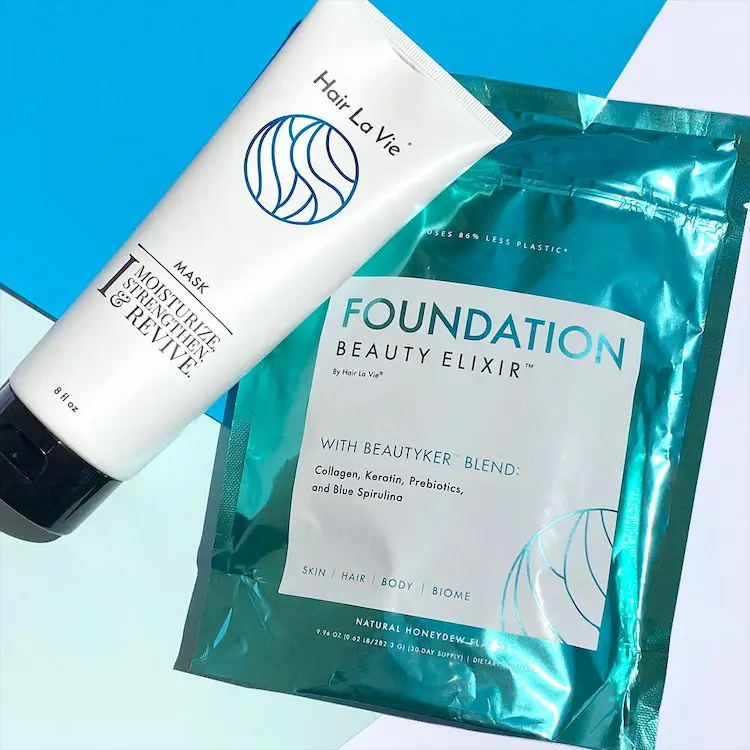 Hair La Vie reviews are on the upside of most hair care companies, so I would take a leap of faith and try out this brand!
Their products have gotten some excellent reviews that definitely outweigh the negative. Plus, there is a 90-day money-back guarantee on its products, so trying these hair care products may be worth a shot.
Hair La Vie Alternatives
FAQs
Does Hair La Vie Really Work?
Many say Hair La Vie products do work to build back better hair.
Is Hair La Vie FDA approved?
Hair La Vie claims to use natural ingredients, but it doesn't say on their website that they are FDA-approved. 
What is Hair La Vie's return policy?
Each product allows for a 90-day guarantee. You can contact the company anytime within the first three months of delivery to send the product back for a refund. However, customers must cover the shipping and handling costs.
UP NEXT: 14 Best Hair Growth Products for Long, Luscious Locks