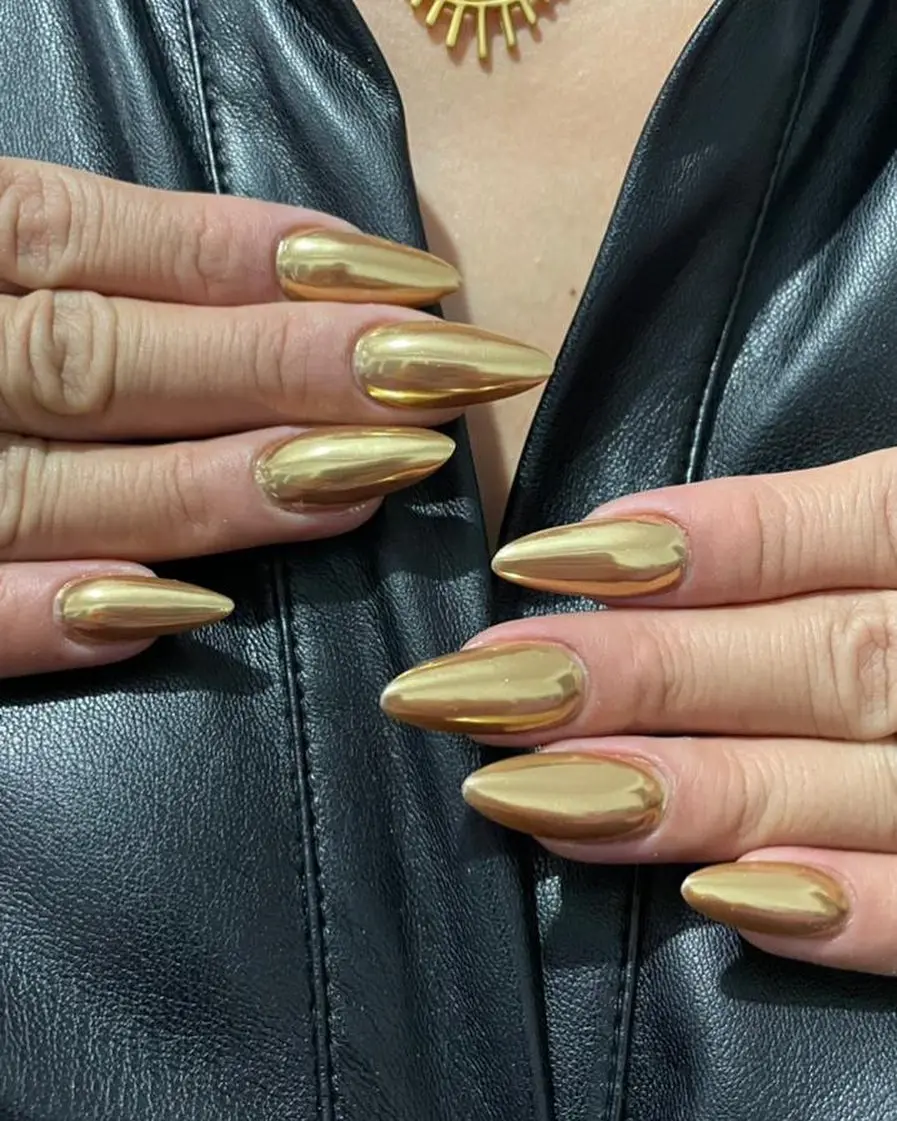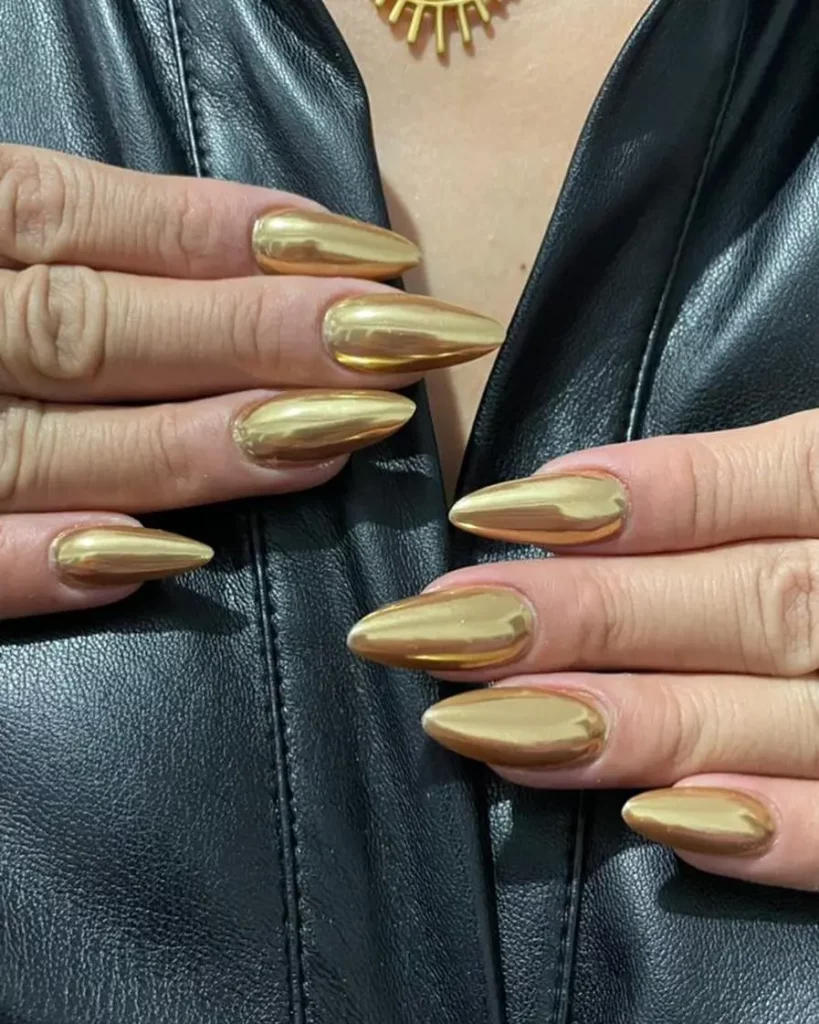 If you're looking for a fun nail look to match your cap and gown or mark the monumental graduation day, check out these fun ideas we've rounded up!
Below is a list of ideas for graduation nail ideas to try for those timeless photos. Whether you want something school-inspired or an elegant design that will pair well with your afterparty outfit, we've got you covered.
Graduation Nail Ideas
Elegant Glitter Nails
For a fun and fancy approach, these fun glitter nails will surely fit the special occasion. With a few basic white nails and a couple of nails utilizing gold glitter, you'll be more than ready for graduation.
Abstract Glitter Triangles
This design utilizes blank space and screams graduation. Featuring basic white and a blue glitter in triangle shapes, this unique design will reel in the compliments.
Graduation Glitter V-Tips
V-tips are a perfect nail design if you want to keep things simple, but elegant. This black and gold glitter nail art will match your cap and gown seamlessly.
Gold Glitter Graduation Nails
For something special, try one of the following designs featuring gold glitter! It's bound to match any cap and gown.
Nude Glitter
If gold glitter seems too bright, try a nude glitter design like this. This keeps things neutral, but still elegant and pretty.
Simple Black & Gold Flakes
Simple, but beautiful. This graduation nail design features a neutral style with a little bit of black and gold flaking. Who said minimalism can't make a statement?
Chrome Gold
If you love gold but you're not a big fan of glitter, these are your perfect graduation nails.
A Hint of Gold Flaking
As memorable of an occasion as graduation is, you really don't have to go all out to make a statement when. The nail design below features some minimal gold flaking on two nails on each hand. So simple, but so beautiful.
Black Outline Graduation Nails
This design features a fun black outline around the nail, plus a simple gold embellishment at the base.
Thin Line Tips
We love this thin-line french tip for any occasion. You can go with a classic white or pick your favorite color!
Silver Embellishments
Orange & Pink Outline
For summer-inspired nails that pop, this is a fun nail design that you might fall in love with. Although it doesn't necessarily scream graduation, that doesn't mean it won't make a statement at your ceremony!
Wavy Rainbow
We're obsessed with the wavy trend. If you're not a fan of keeping it simple and want something that also screams summer, go with this design. Your nail artist might hate you, but it will be worth it.
Pastel Wavy
Another fun wavy design, this features more blank space and pastel colors.
Groovy Tips
French Tips, but make it groovy. These fun color combos will impress everyone at the graduation ceremony, plus you'll be able to rock them into summer.
Blank Space Wavy
Featuring four different colors and a decent amount of blank space, this wavy design is more simplistic. But, it's still abstract and fun – switch the colors out for your school colors if you want a school theme!
Minimalist Pink Wavy
For a wavy design that's more minimalistic, this design features a few different shades of pink. Again, you can switch it out for your school colors for graduation-themed nails!
Trippy Wavy
The psychedelic look is in. You will not go unnoticed if you try out any of these bold designs.
Simple & Elegant
Going out after graduation and want to match your dress? These nails will look elegant and make your evening extra special.
School-Themed Graduation Nails
Try something festive by adding the year to your nails for graduation day! You can even paint the mascot or a university letter on your nails and represent your school.
Or if you don't want any letters or numbers, simply pick a fun nail design that features your school colors (like the first design below).