If you're looking for gifts for women in their 20's that aren't as basic as a gift card, you might not know where to start.
I'm a woman in her 20's, so I'm here to help. We've curated a broad list of gifts that are perfect for many different types of women in their 20's.
Obviously, the best gifts for a woman in her 20's is very dependent on her interests and lifestyle, so make sure to keep that in mind (and scroll until the end for a mini guide on how to buy the perfect gift).
Note: For a huge selection of unique gifts, take a peek at Uncommon Goods if you haven't already. You're guaranteed to find something cool.
Don't forget to read until the end for tips on how to pick the perfect gift (or click here to jump down).
RELATED: These Are The Best Stocking Stuffers of 2022
For the Fashion Lover
Looking good gets expensive. Here are some great gifts for someone who always needs their outfit to be on point.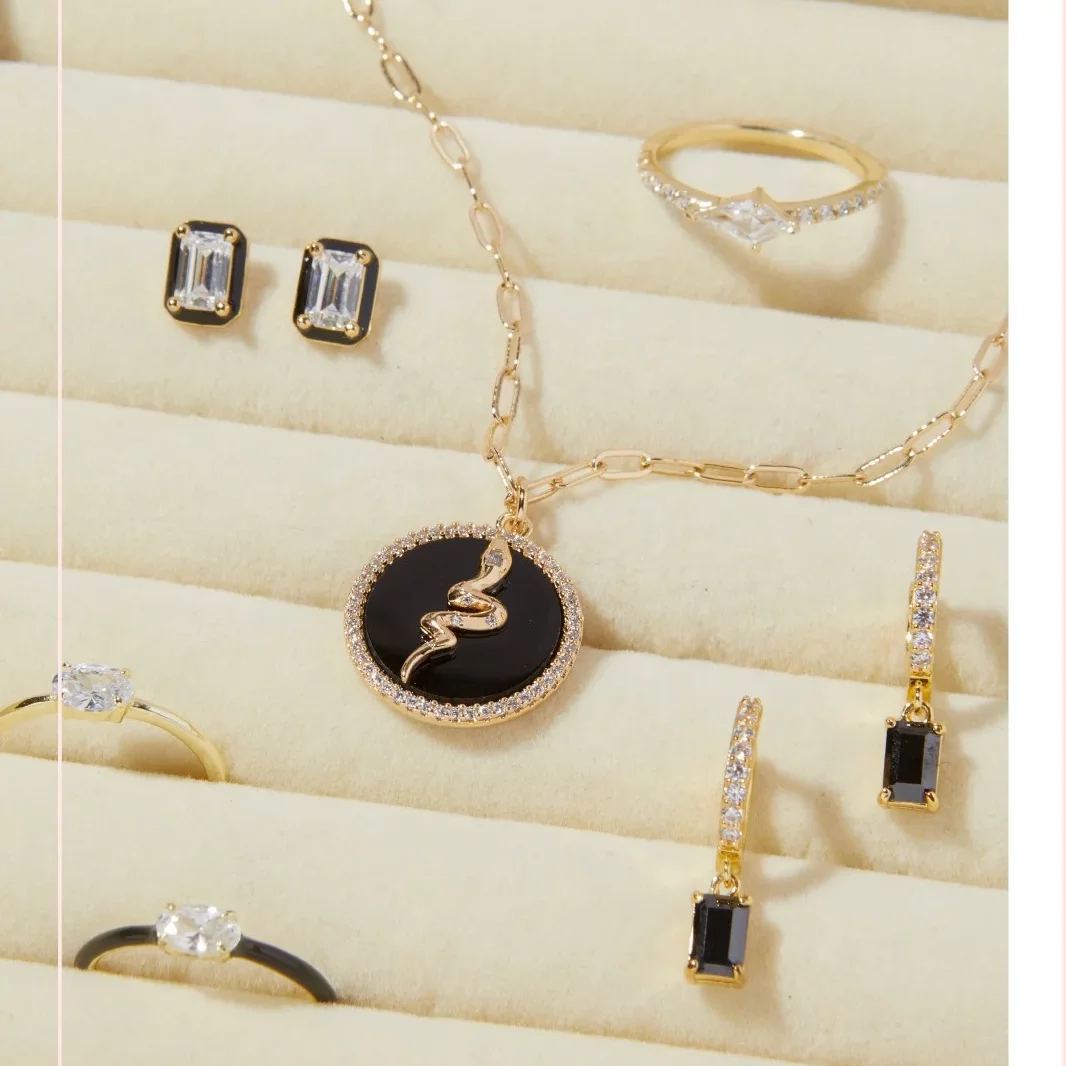 Women in their 20's often love jewelry, but can't afford to invest in new quality pieces regularly. This is where Rocksbox comes in to save the day – this brand offers unlimited jewelry rentals for $21 per month.
Renters can get 3 pieces of jewelry at a time, then send back their set whenever they want and request a new one. They offer a variety of styles from quality brands, including plenty of minimalist jewelry and more statement jewelry as well.
You can gift a 3-month membership for $49, 6-month membership for $126, or a 12-month membership for $189.
---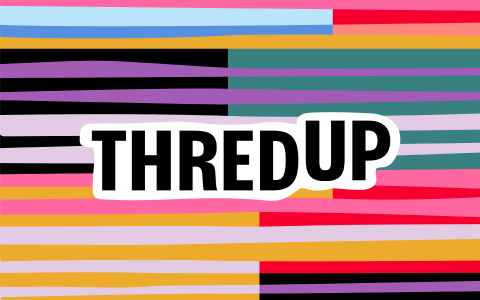 For women who are on a budget or are passionate about sustainable fashion (or both), a ThredUp gift card is a great option.
There are always thousands of items listed on ThredUp from ultra-cheap brands to more luxury fashion labels, so you can be sure they will find something they like.
TIP: You could also find out their favorite local thrift store and get them a gift card!
---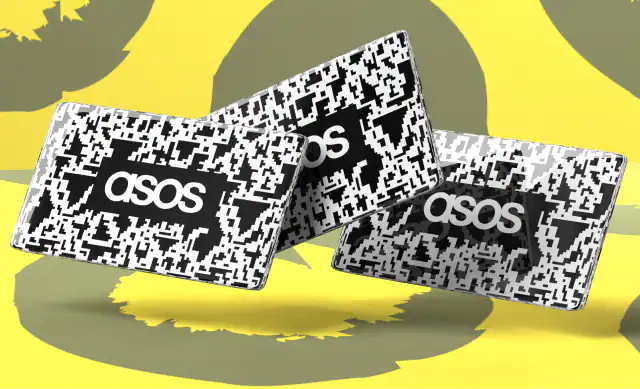 If you're shopping for a fashion lover, you can't go wrong with a gift card to a store they love.
There are endless options, but we think ASOS is one of the best if you're not sure what their favorite store is.
ASOS has products within any and every budget range, from ultra-cheap to higher-end brands that might be on their wishlist. ASOS also stocks all the top brands as well as items from their own brands, so the options are truly endless.
---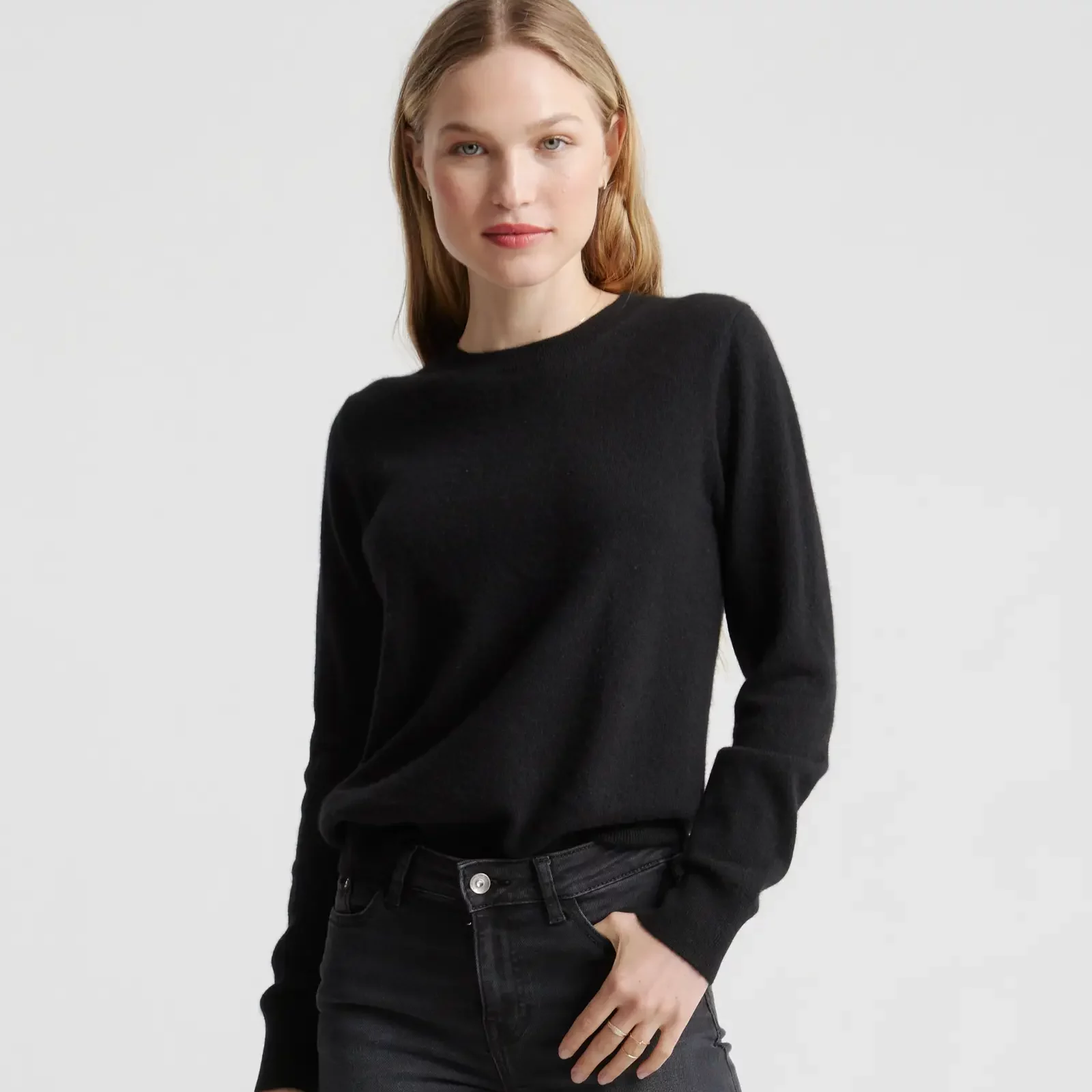 We love Quince because they offer wardrobe essentials using luxurious materials at affordable prices, all without skimping on quality.
Their $50 cashmere crewneck sweaters are one of their best-sellers but don't forget to check out their other fabric collections too.
I also love their washable silk for luxurious staples that you don't have to get dry-cleaned, the washable silk skirt or slip dress would make a perfect gift.
You can also get them a Quince gift card if you're not sure what they might like best.
---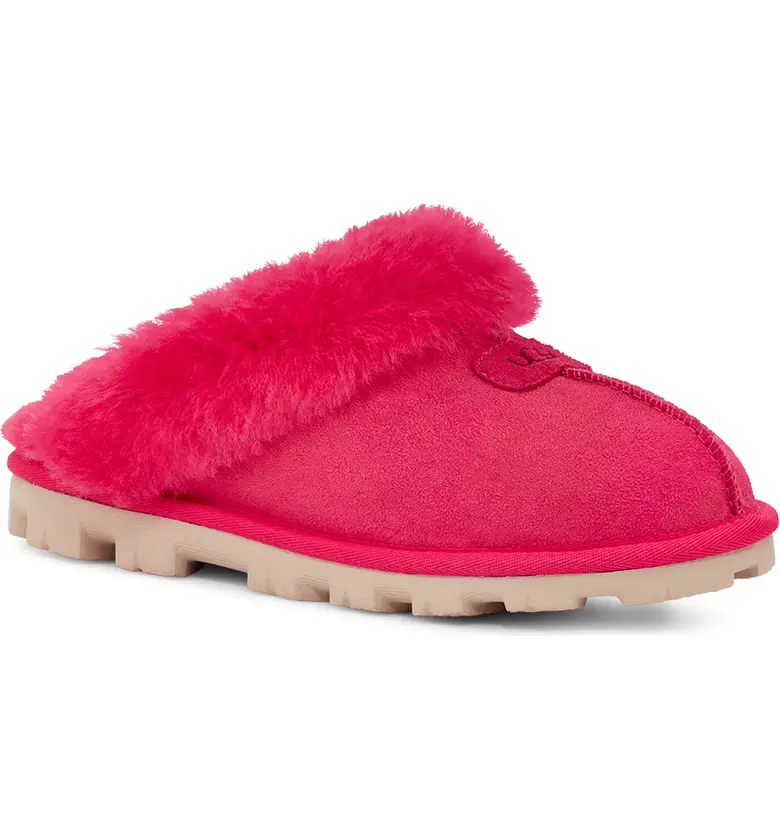 You can't go wrong when gifting a pair of cozy slippers, and these Coquette slippers from UGG are truly some of the coziest out there.
They're also a bit of a splurge, so not every woman in her 20's can afford them. I've owned a pair of these for years and they're still going strong!
---
For the Beauty Fanatic
Lots of women in their 20's love beauty and makeup, so here are some gift ideas for all those beauty girlies.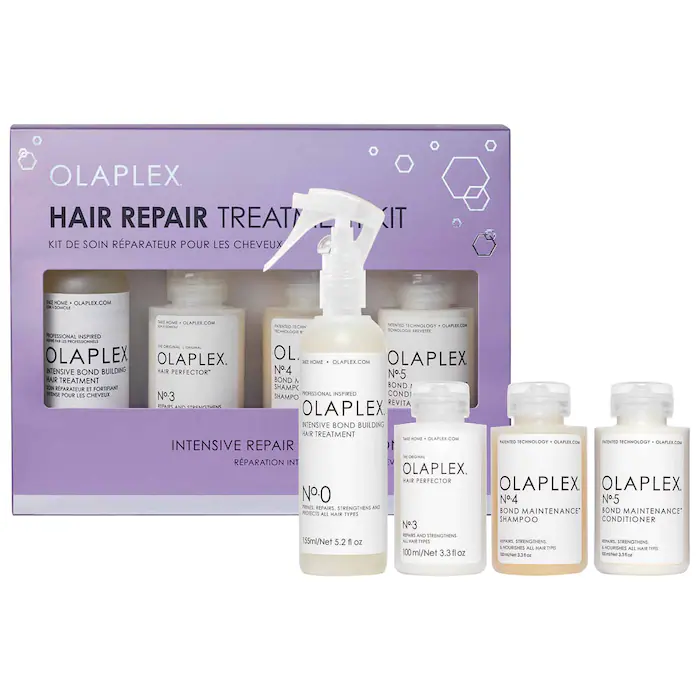 Olaplex is one of the best hair care brands out there because of its patented formulas.
It's the only true bond-building product on the market, which means it's the only product that can actually restore damaged hair.
Sadly, it's also pretty expensive for the average woman in her 20s. Any hair type can benefit from Olaplex, so it makes a wonderful gift.
---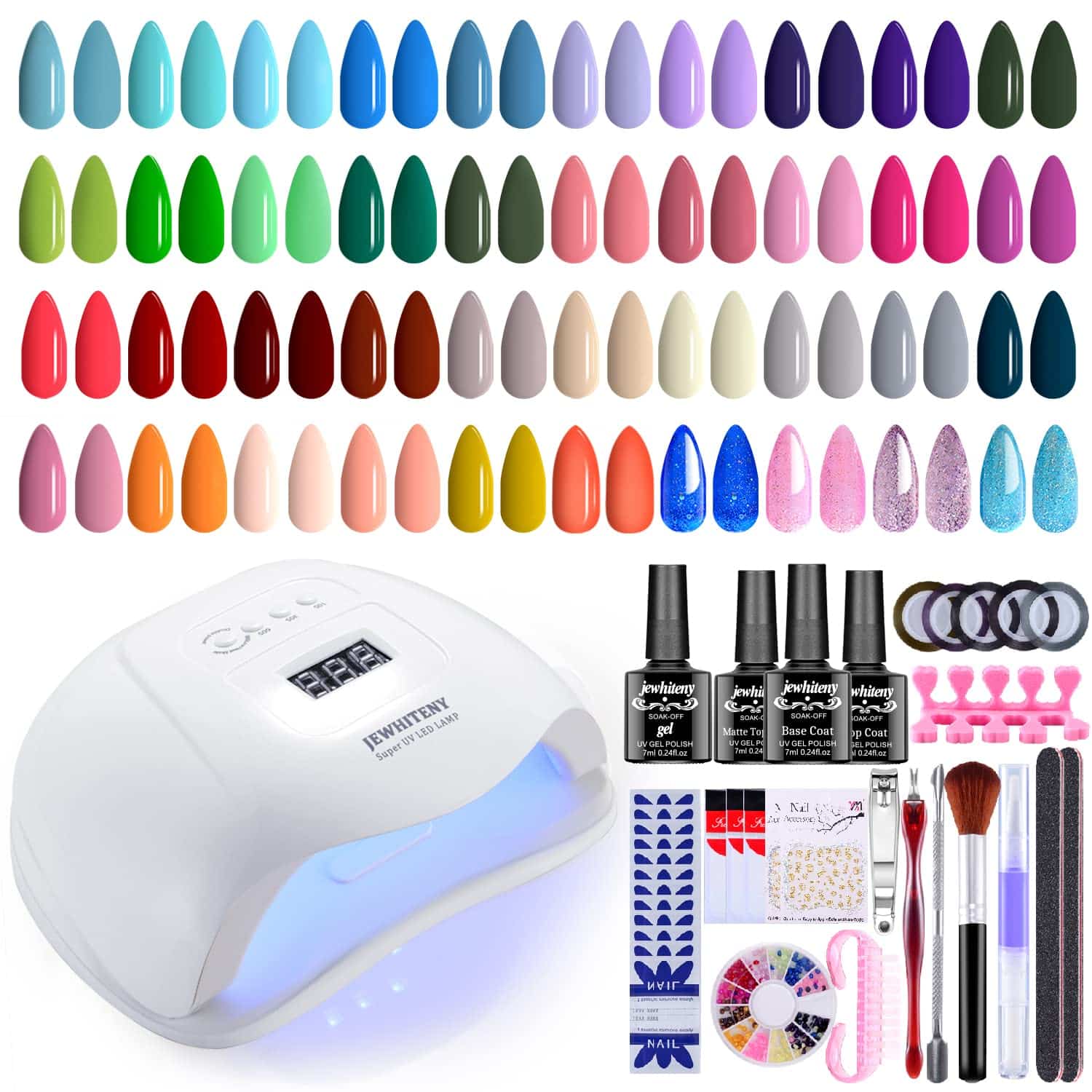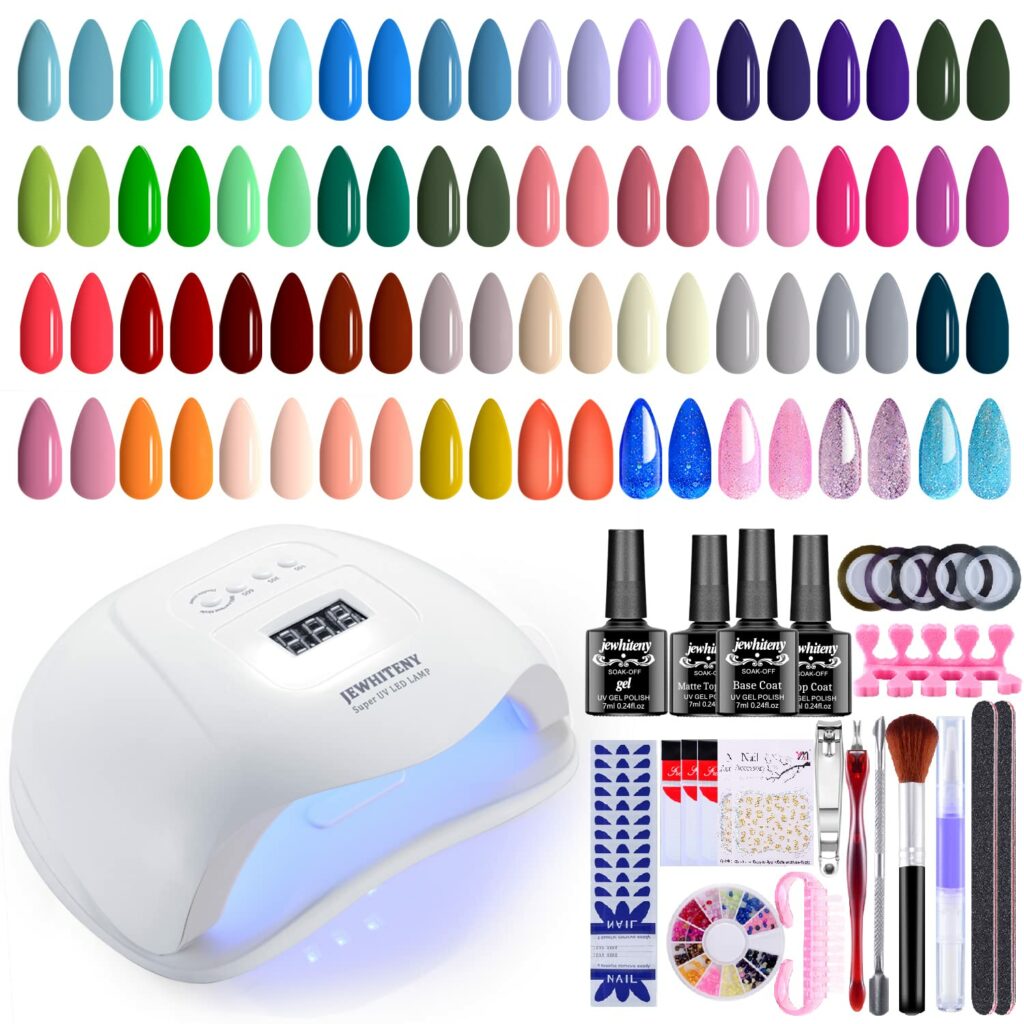 What else is expensive? Getting your nails done.
This DIY gel nail kit has everything someone would need to easily do gel nails at home, including the curing light and a ton of color options.
You can also gift an acrylic or dip power nail kit if you know that your giftee prefers false nails, but these have much more of a learning curve.
---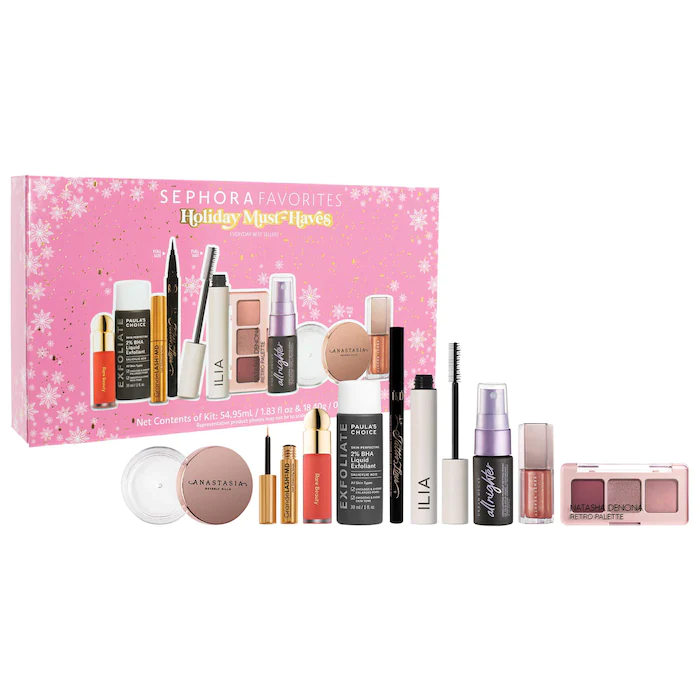 This set is a fairly affordable gift option, yet offers quite a few different top-rated makeup products from various brands.
Although they are mini versions, all the products in this set are top-rated in the makeup world and are sure to be loved by anyone who enjoys doing their makeup.
---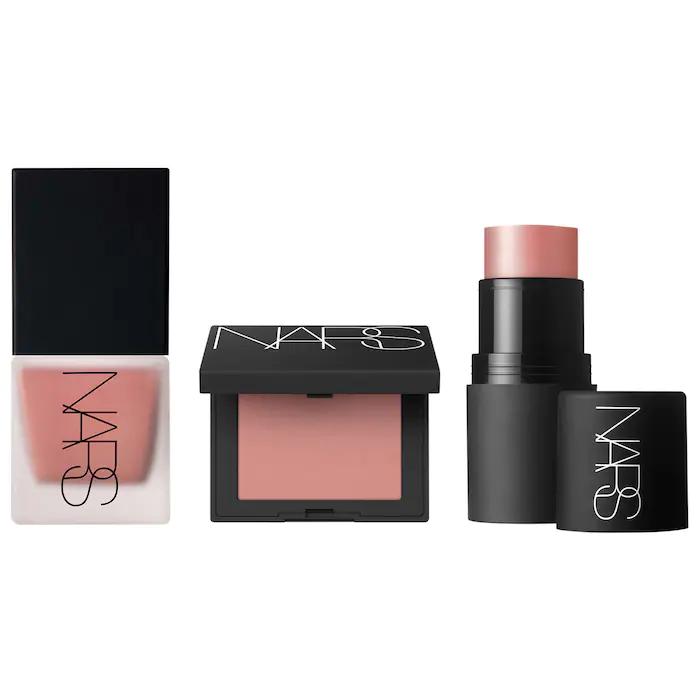 It's essential to have a good blush in your makeup routine, but what type of blush do you pick?
To make the choice easier, this blush set provides three different types of top-rated blushes from Nars to give your gift recipient the perfect peachy glow.
They are mini versions, making them perfect for travel (our favorite is the blush stick).
---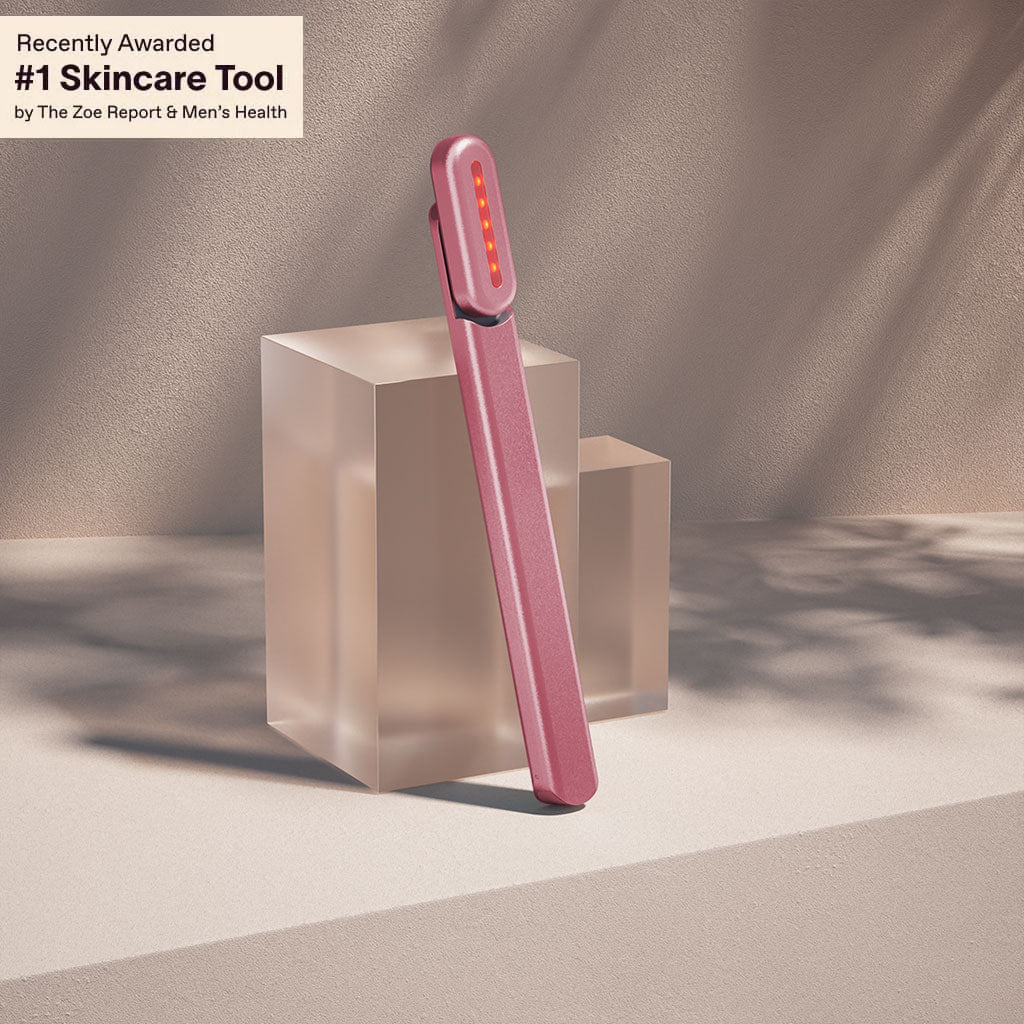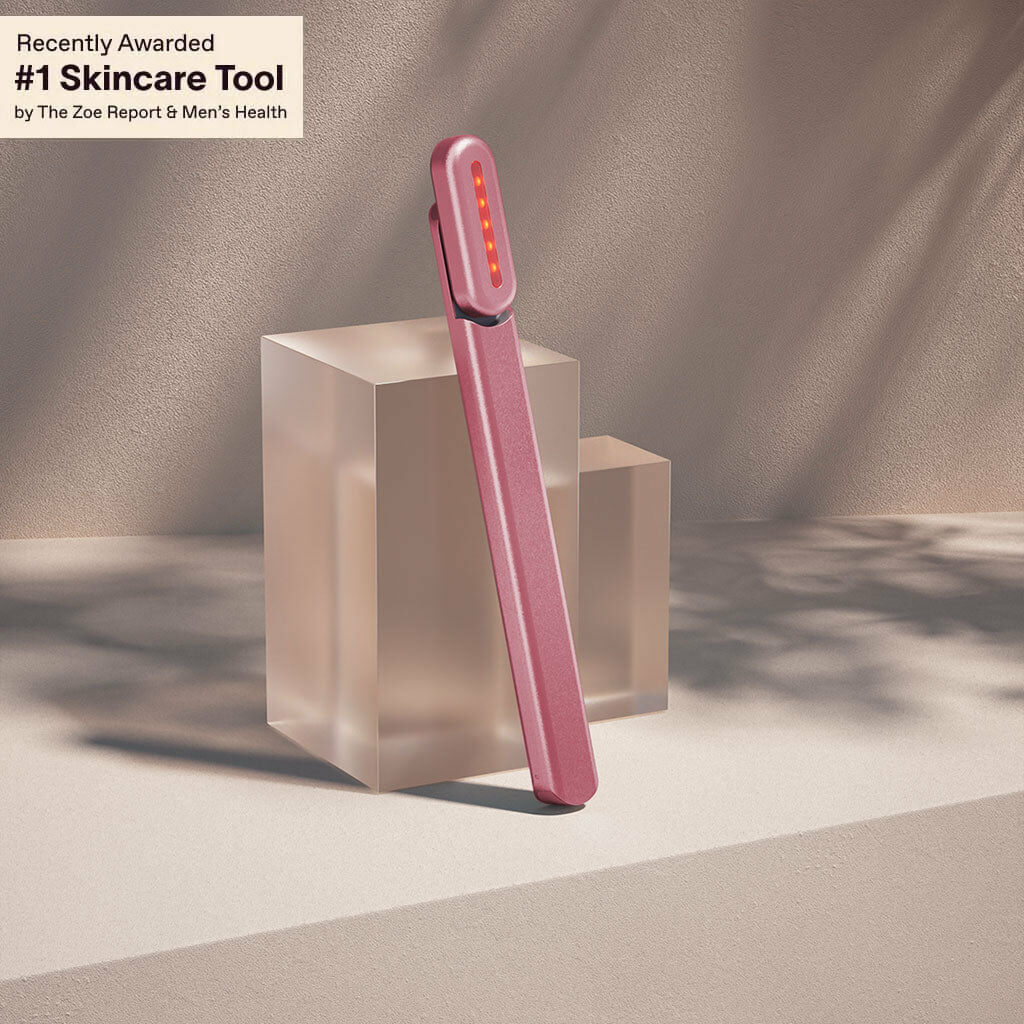 For a gift that makes them glow, this tool is a winner.
We've all seen the full red-light face masks, but a quality one can get pretty expensive. SolaWave's red light tool is compact, travel-friendly, beyond easy to use, and award-winning.
Their tools use red light to help rejuvenate and improve the appearance of your skin, plus blue light to help fight breakouts and blemishes. On top of that, it uses low-voltage energy, warming, and low-vibration for even more benefits (we can't list them all, so view all the benefits here).
---
For the Foodies
Whether they're a home chef or just love to eat, these gifts are perfect for women in their 20's who love food (basically, all of us).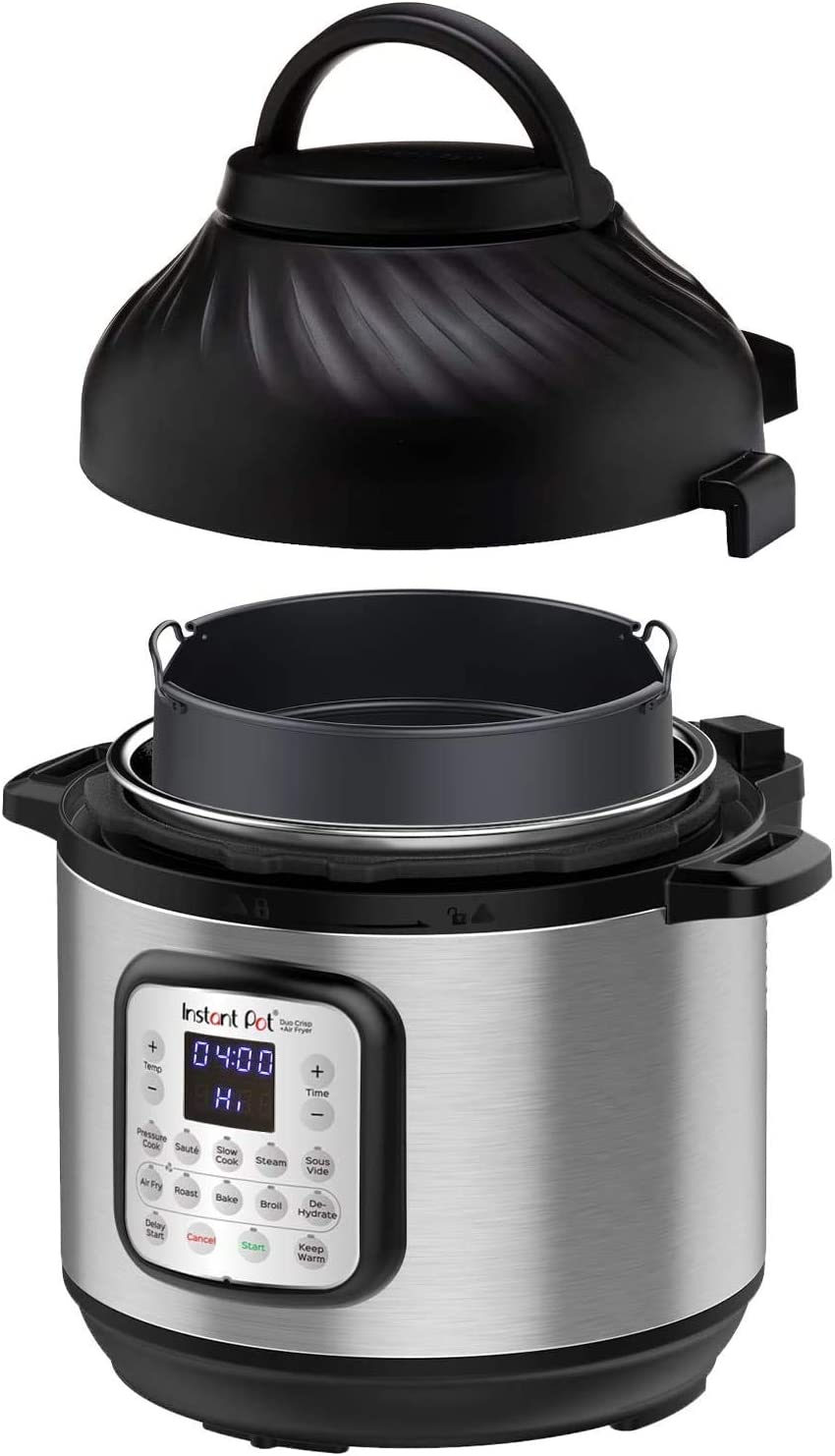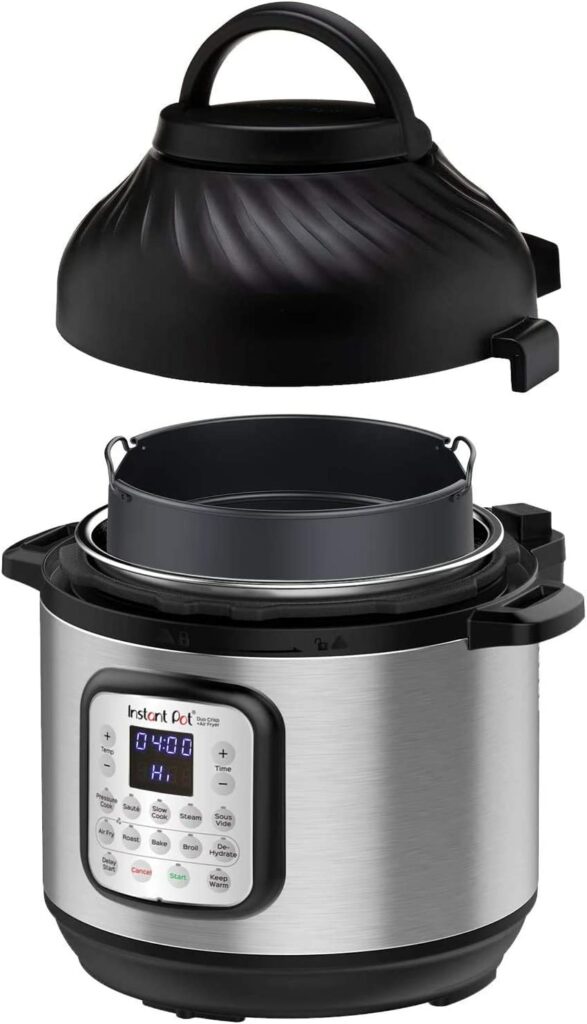 The 20's are (hopefully) a stage where we're learning to cook and survive on our own, so the Instant Pot is a perfect gift. We especially love this model that includes an Air Fryer for even more functionality.
This is a perfect gift for women in their 20's who live in a small space (or even a dorm room) – this appliance can do almost anything.
I previously owned a clunky air fryer and an Instant Pot, so I recently splurged on the Air Fryer version to minimize clutter. It was well worth it!
---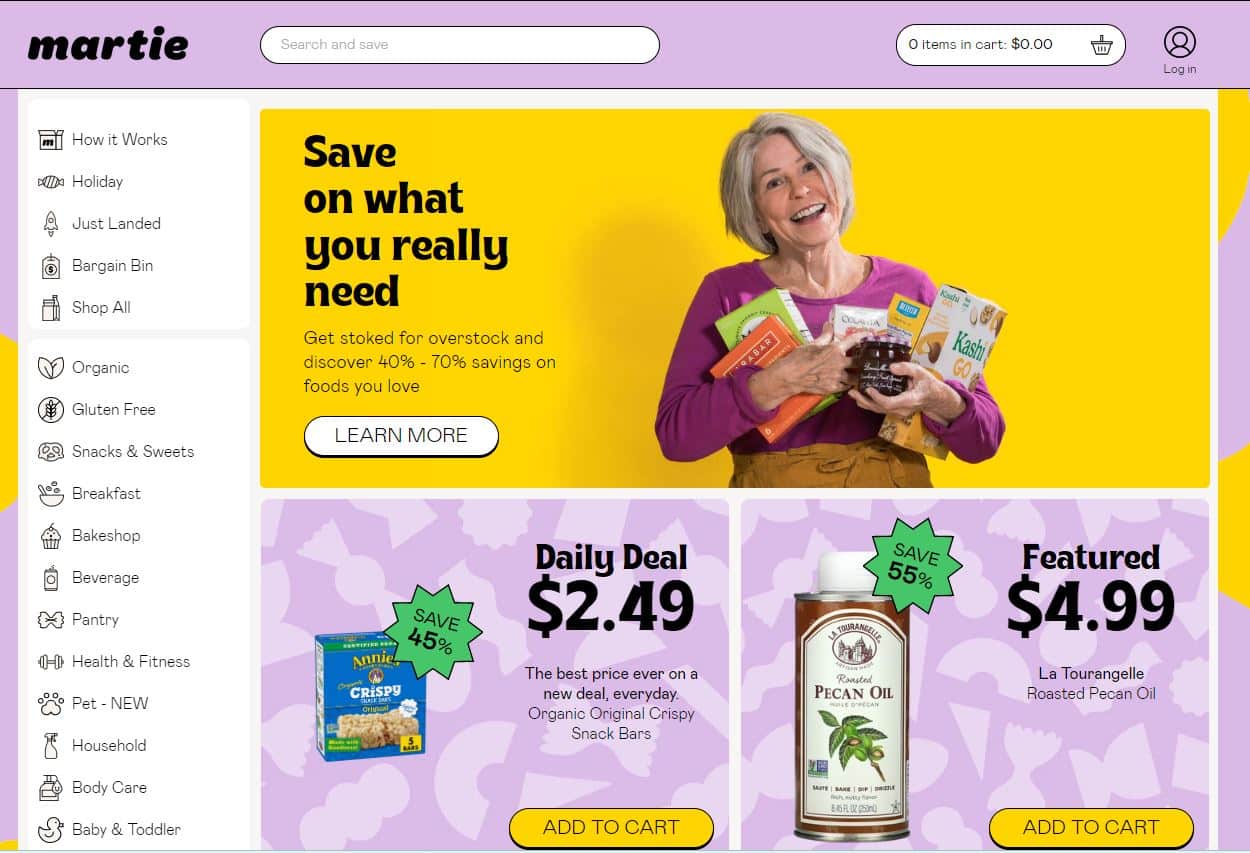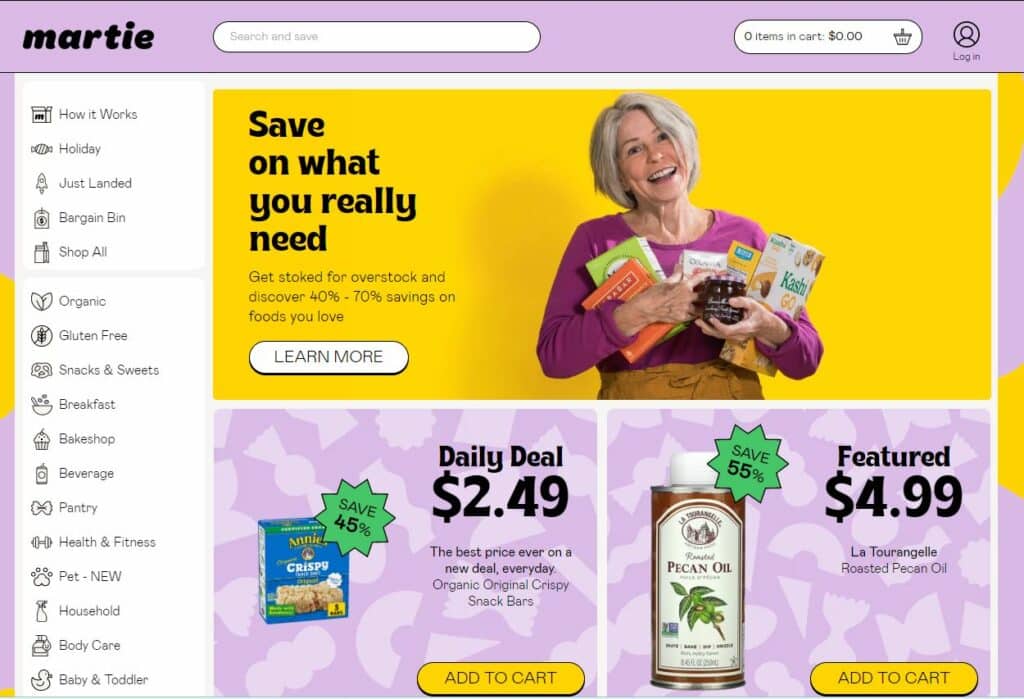 When you're in your 20's, groceries can be one of the most expensive things to constantly worry about buying.
You could gift an Instacart or Grubhub gift card, but we all know that a $50 gift card to these platforms can easily be used up after just one meal when you include service fees, tips, and the marked-up prices.
Instead, we'd say go for a Martie gift card. This upcoming platform lets you buy overstock and out-of-season pantry groceries for discounted prices online. Orders over $50 always ship free and they have some amazing deals.
NOTE: Martie currently only ships to the West side of the USA (view their shipping map).
---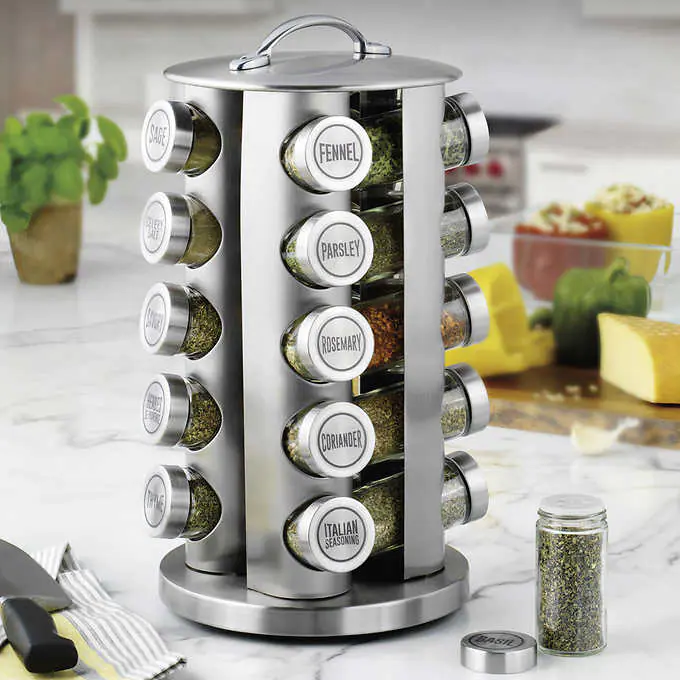 A spice set is always a good gift for anyone who loves cooking at home.
You can gift any old spice set, but this specific set from Costco is the gift that keeps on giving.
It includes many of the spices a kitchen would need, with 5 years of free refills (that's a lot of refills).
---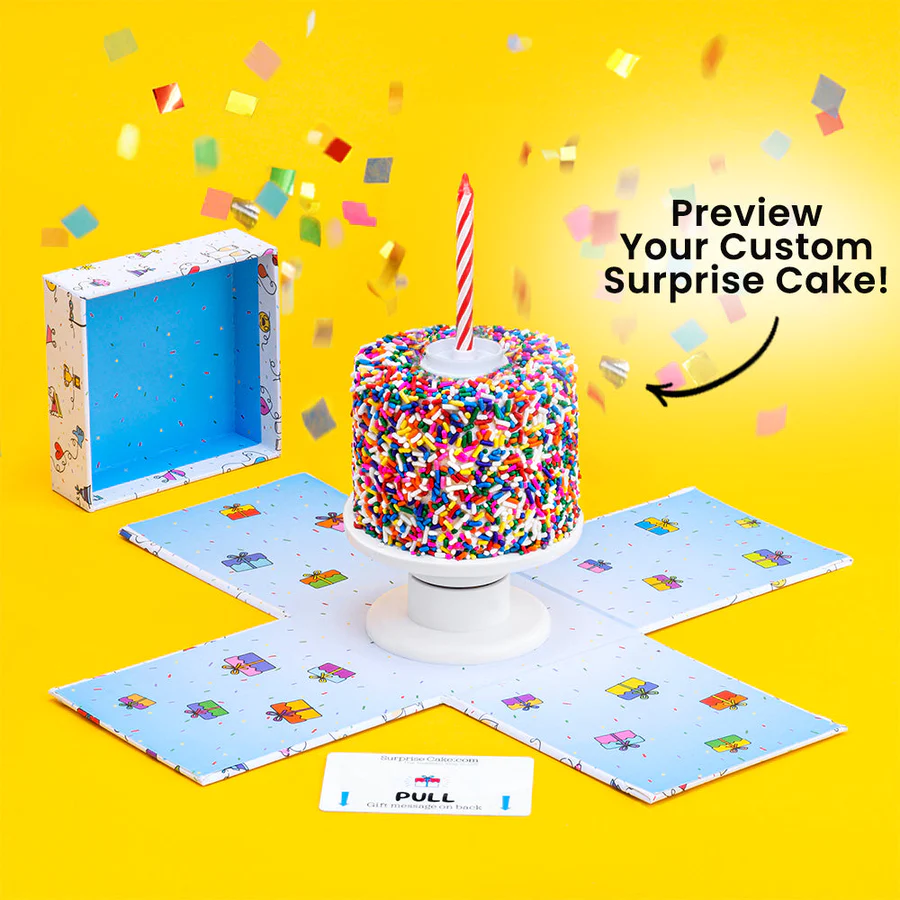 Surprise Cake is a fun website that lets you ship a cake to someone, but with extra excitement.
You pick the box design, cake flavor, explosion type, and can even add more fun surprises. This is an especially great gift for someone who lives far away from you as you don't need to worry about wrapping or shipping the gift yourself.
They have a variety of fun options to choose from (like a confetti explosion cake), or you could also just buy the setup and add your own cake.
---
For the Drink-Lover
From coffee to cocktails, here are some perfect gifts for someone who loves drinking their calories more than eating them.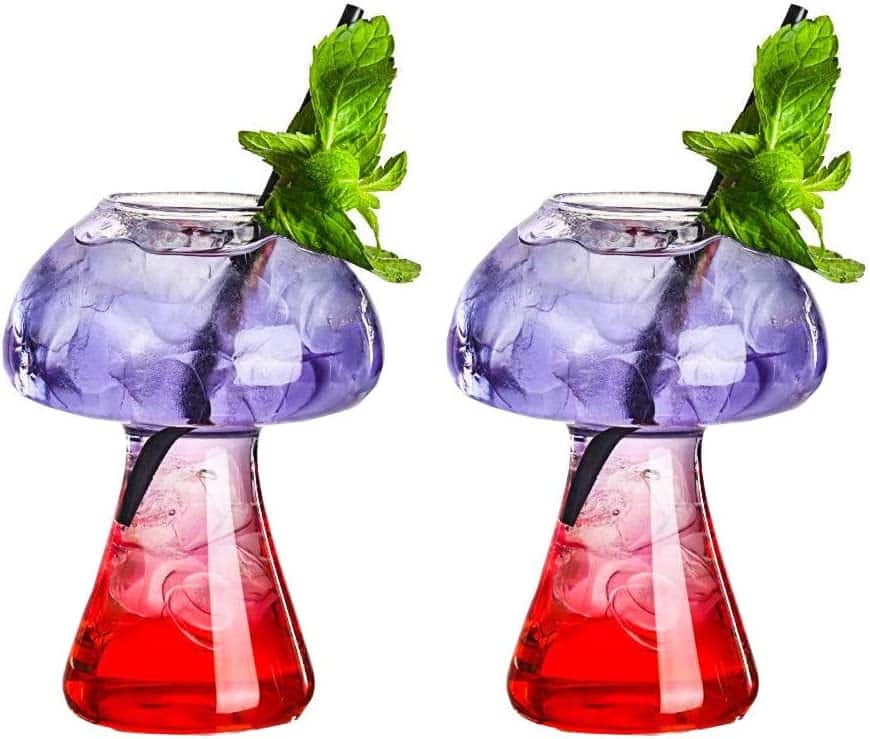 Different-shaped glasses are beyond trendy lately and we think these mushroom-shaped glasses are pretty dang cool.
You can also go for other shaped glasses, there is truly an endless supply. We love these ripple glasses, milk box glasses, or these more simplistic can-shaped glasses.
---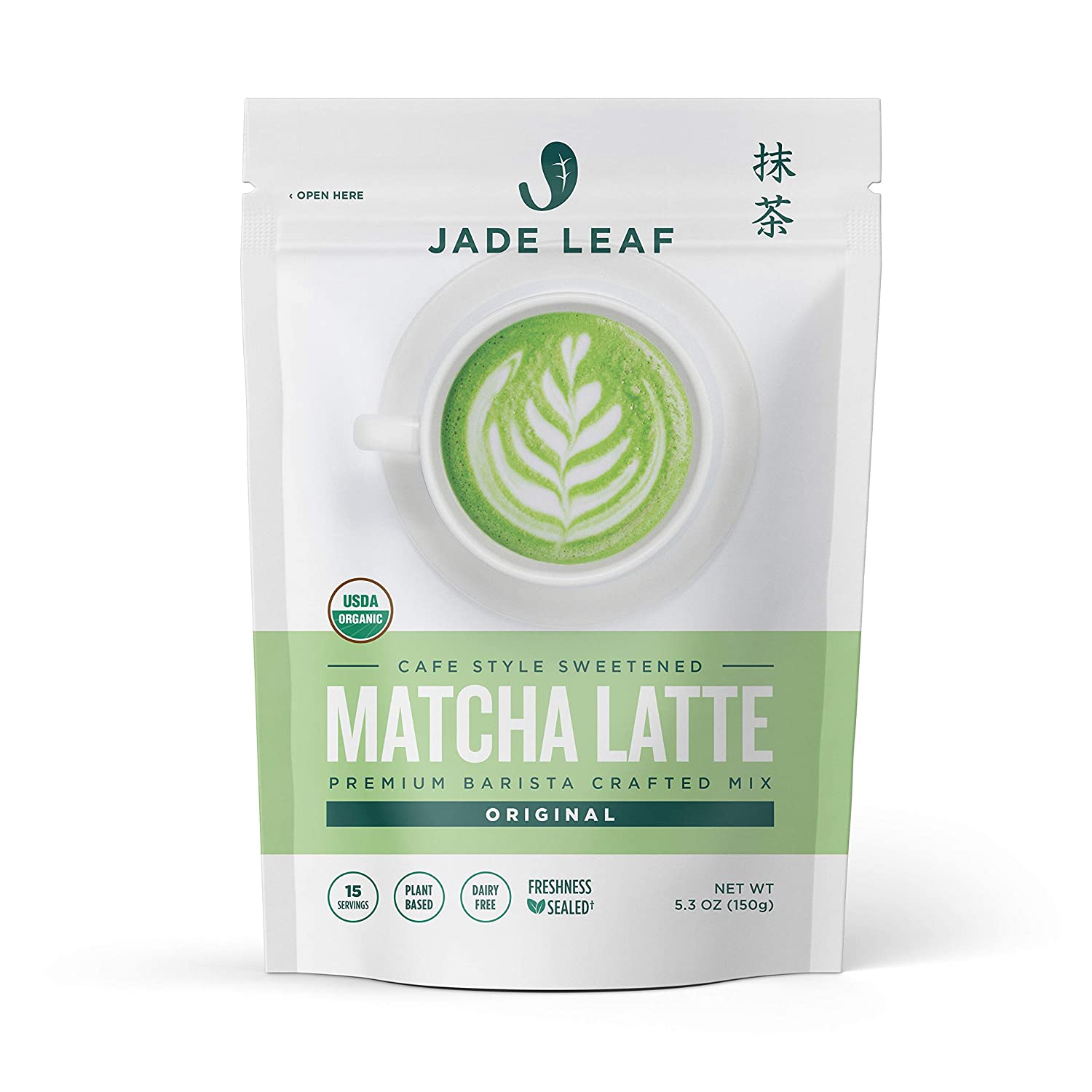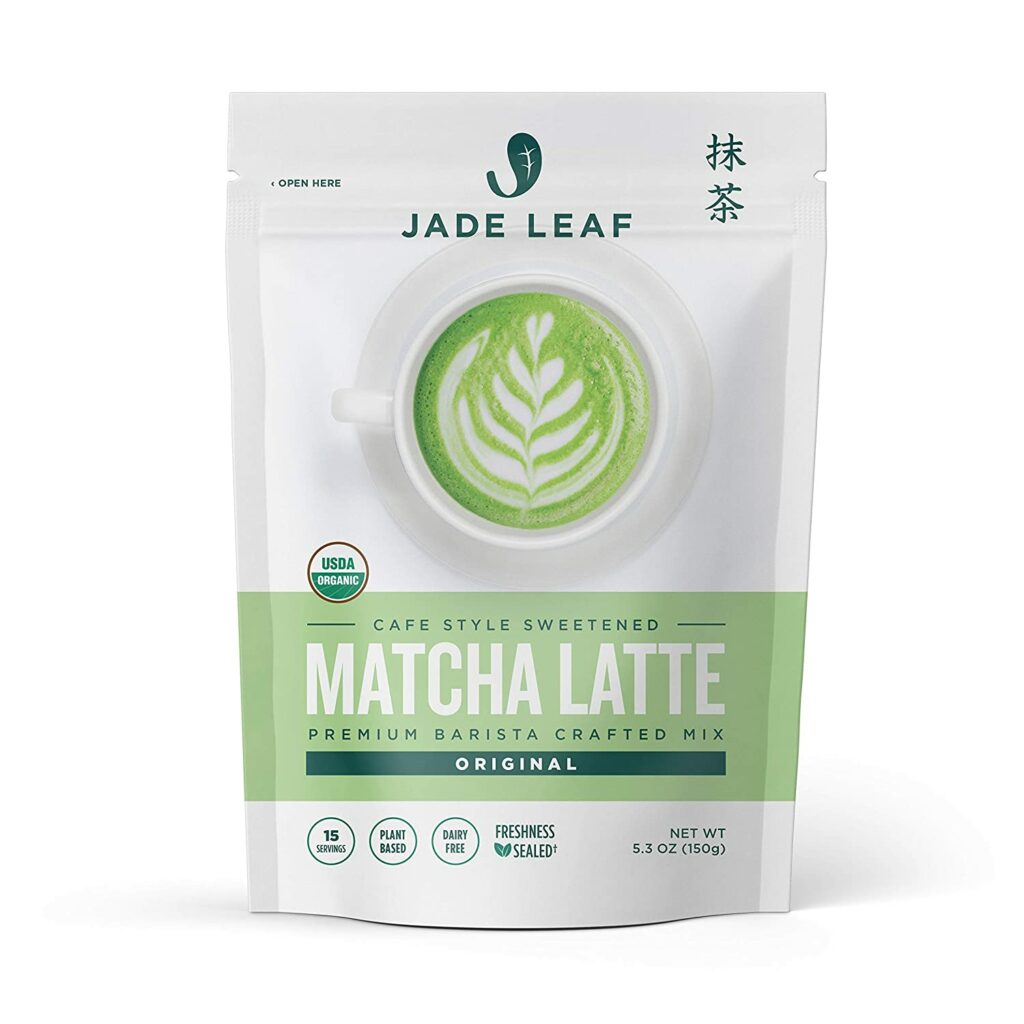 If you're picking gifts for someone who loves matcha lattes, you can't go wrong with a quality matcha power or matcha latte mix. Matcha can get expensive, so it makes a great gift.
Pair it with a cute mug or glasses (like the ones we shared above), plus maybe some other things for a cute self-care gift basket.
---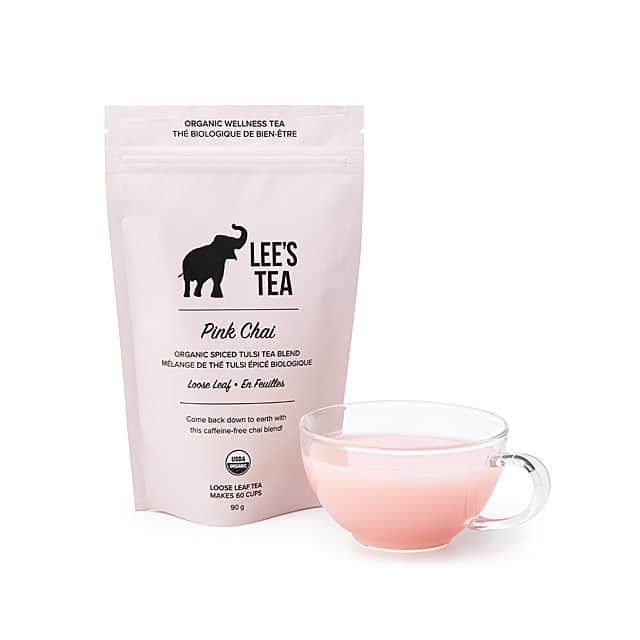 If she's more of a chai girl, this pink chai tea will blow her mind. Well, maybe not (it's not that complex, they just add beetroot to make the tea pink).
Still, pretty cool. It's also stevia sweetened for minimal calories and no sugar high.
---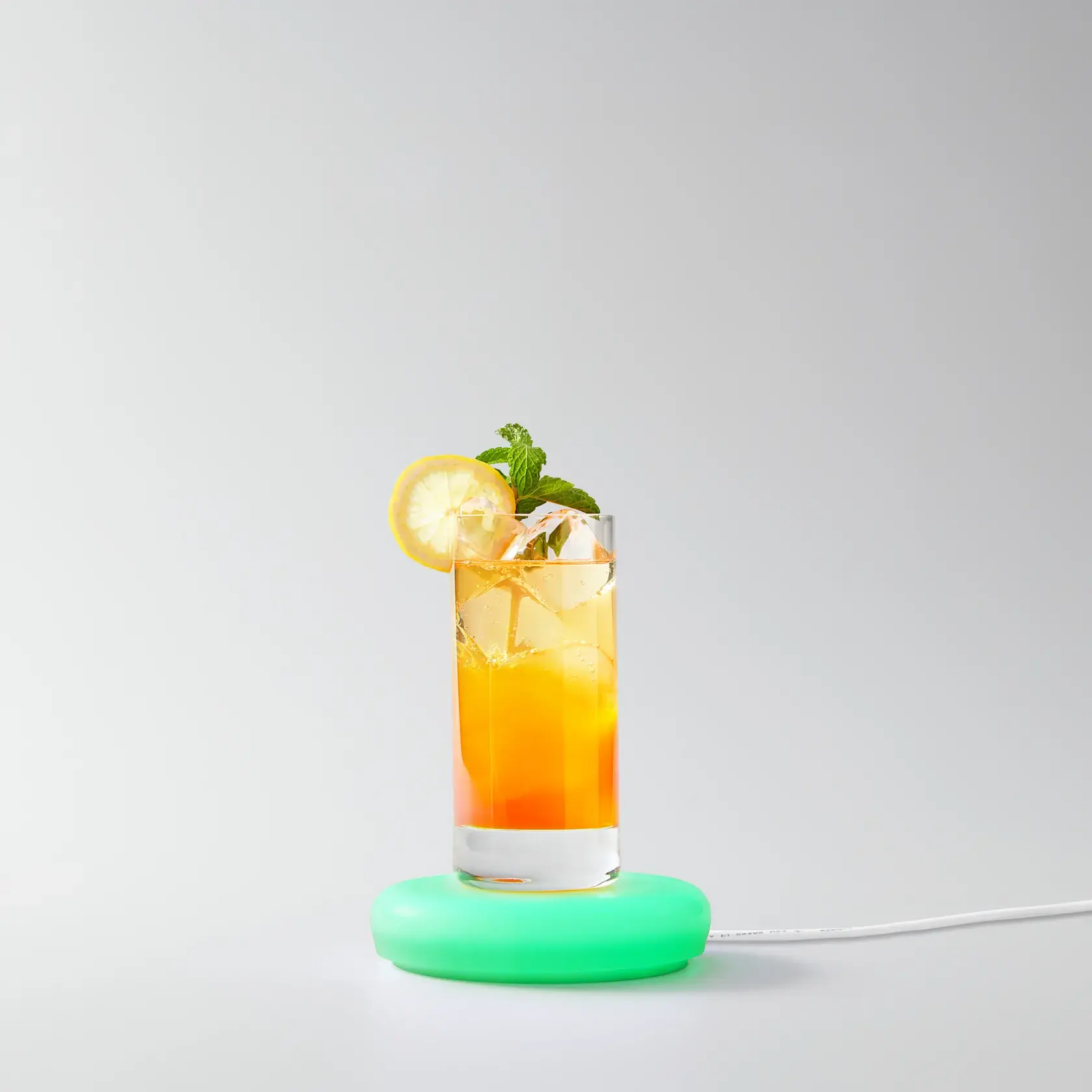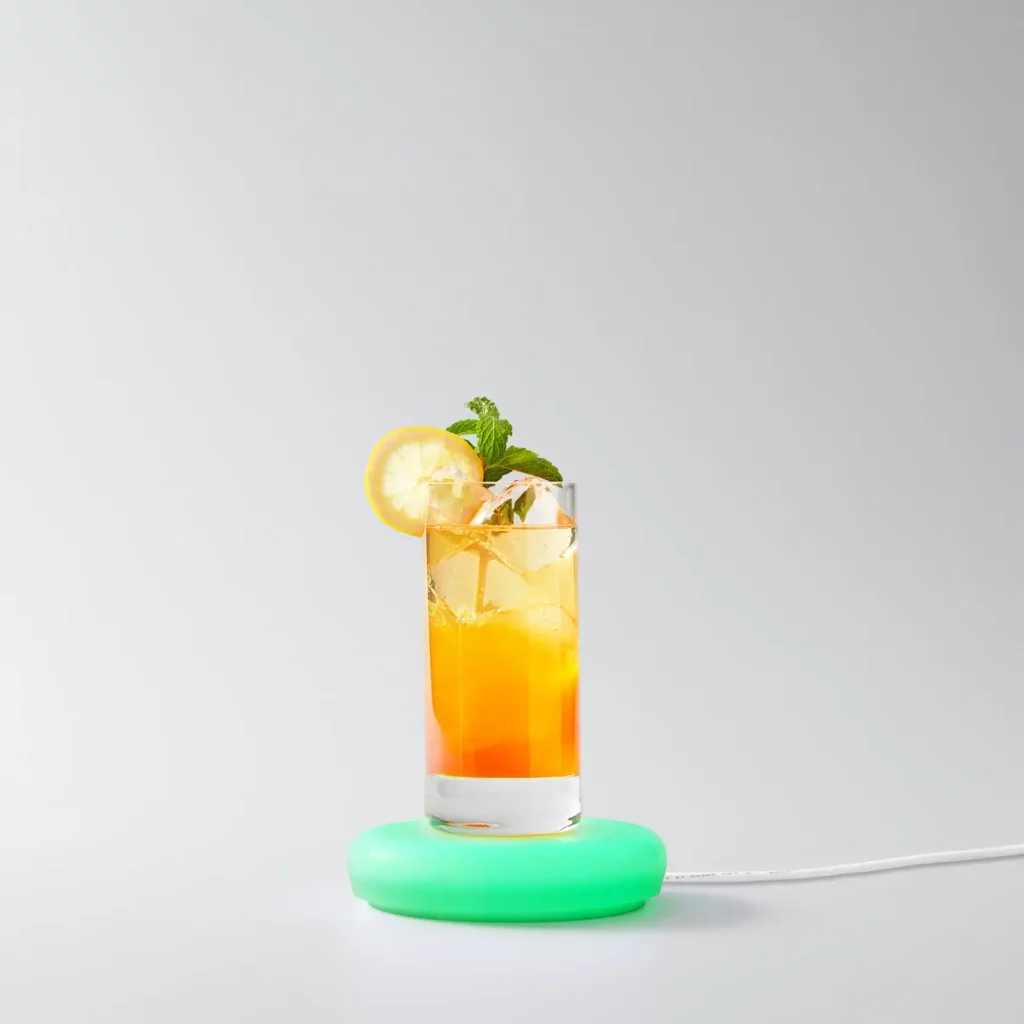 This unique coaster is definitely something they don't have (and probably have never seen before)!
This light-up coaster assists you in becoming your own bartender. You can connect with one of the thousands of recipes they have in their app, then the coaster helps you precisely weigh the ingredients.
It's also one of the few kitchen devices that don't take up a massive amount of space, which most people will appreciate (and it looks futuristic). This makes it a great gift – there's nothing worse than receiving a huge clunky machine that you have no space for.
They offer a 30-day free trial, plus gift wrapping if needed.
---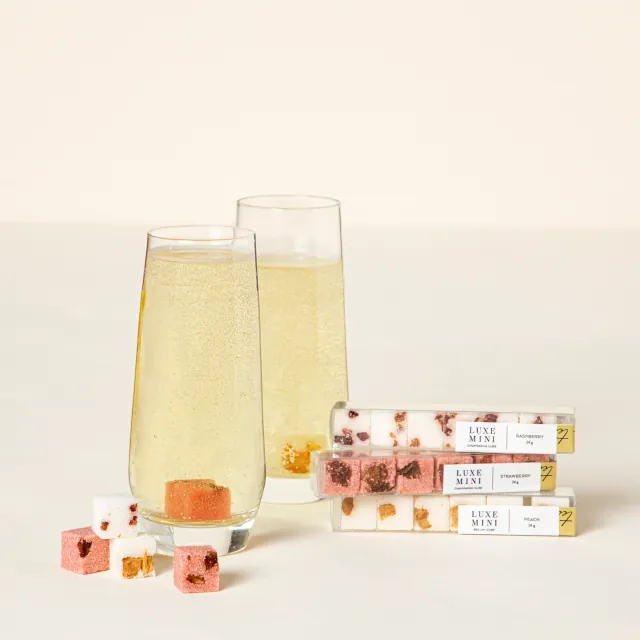 If alcoholic beverages are more their style, these minute mimosa cubes are everything we've ever wanted. You need to add the alcohol yourself (it's not already in the cube), but it's still pretty cool.
They also come in this "wine down" gift set that we're obsessed with.
---
For Women in Their 20's Who Need to Relax
Again, basically all of us.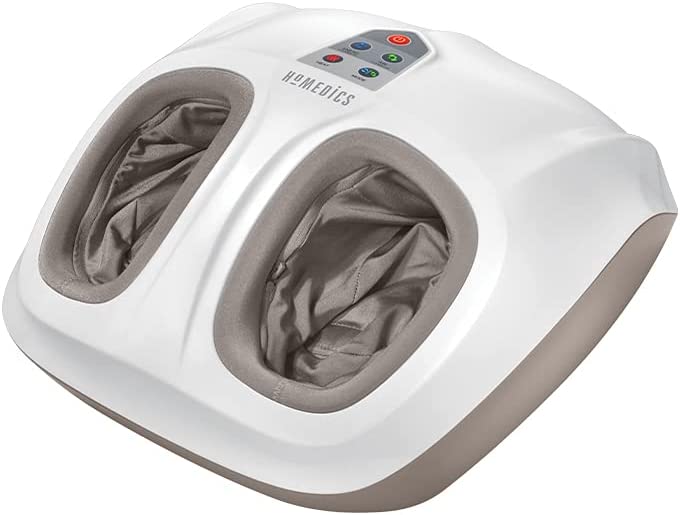 Although this is a list of gifts for women in their 20's, anyone and everyone would love this foot massager.
There are a lot of foot massagers out there, but this is one of the best (you definitely get what you pay for). With 3 preset massage programs and 3 intensity levels, you can't go wrong. It's an especially great gift for people who spend a lot of time on their feet.
I own this specific model and it's amazing – I've tried a few cheaper foot massagers and they don't compare to this one, so I would definitely splurge on this one.
---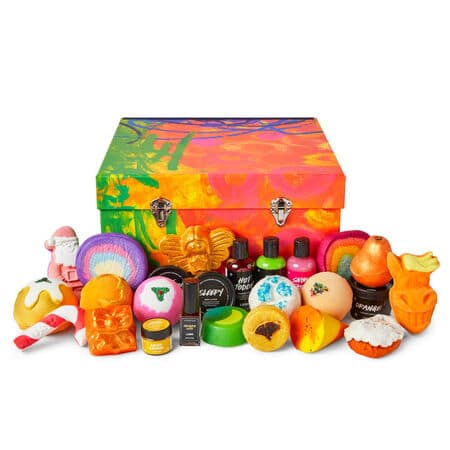 Nearly every woman in her 20's loves LUSH (or just overall bath products), but it's not affordable enough to buy regularly. This is why a LUSH gift set is another perfect gift!
The set you pick could vary depending on your budget and what types of products they might like, but a couple of our favorites are The Art of Christmas Bathing ($150) or the Christmas Candy Box ($50).
---
For Everyone Else
We (sadly) can't include everyone's interests and desires in this list, so here are a few more unique gifts for people who might not fit into the categories above.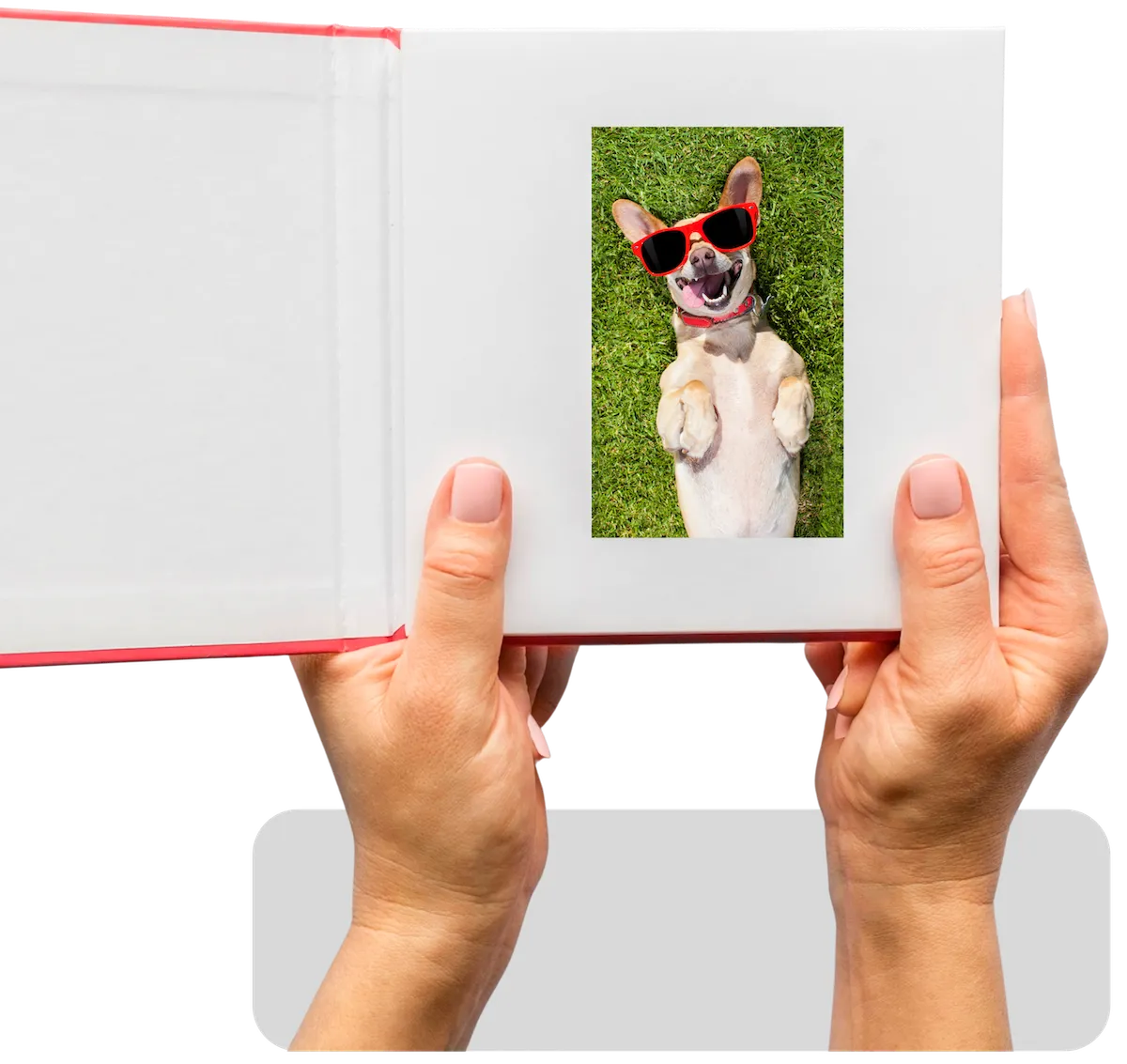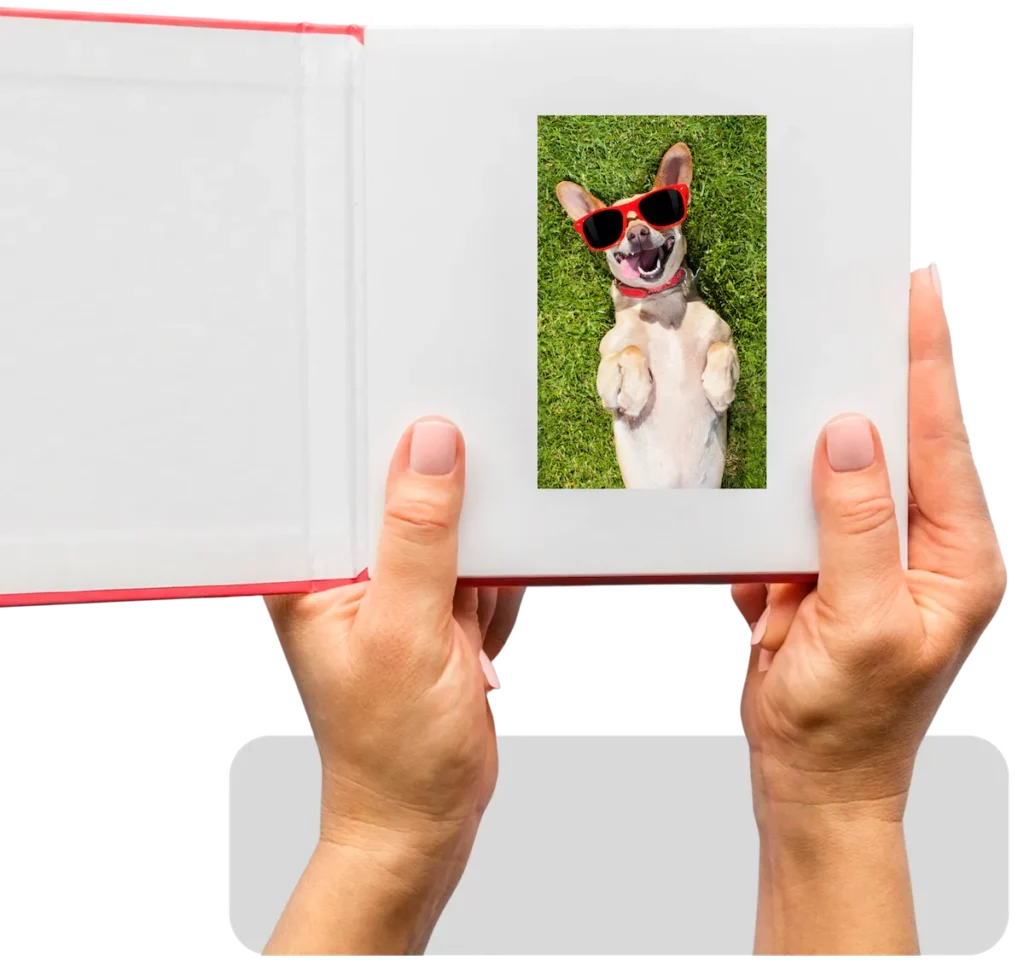 If you're unsure what they might like or it seems like they already have everything, you really can't go wrong with something extra thoughtful. You've probably heard of a photo book before, but what about a video book?
Heirloom books look like photo books, but instead, they play a 10-minute or 20-minute video of your choice when opened.
This is an amazing gift – let's be honest, a video that's well put together is way better than photos. It's a great way to remember a special occasion, recap a year, share favorite baby memories, etc.
Their books even include a speaker so you can play the sound from videos, or create a video compilation with their favorite songs.
A Quality Luggage Set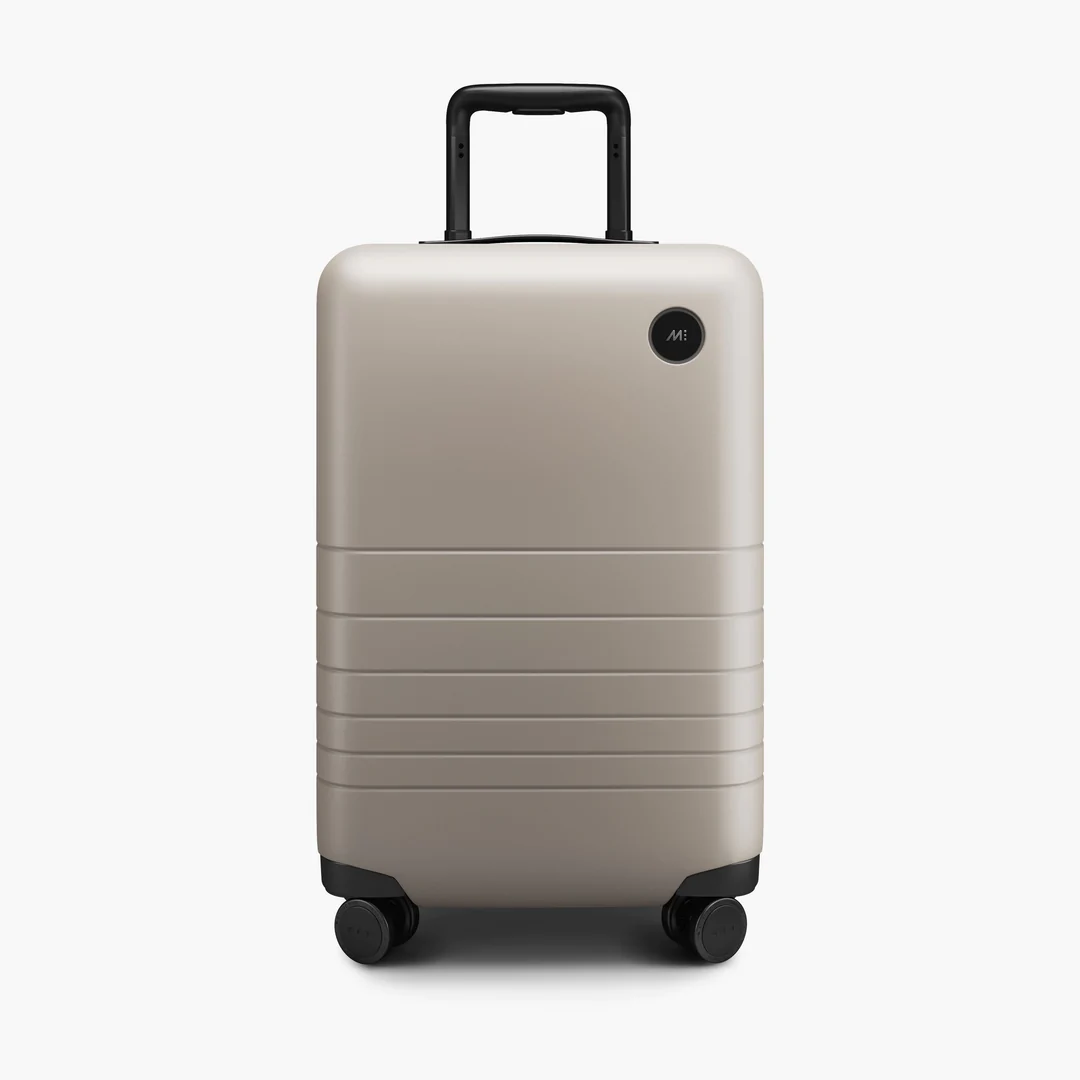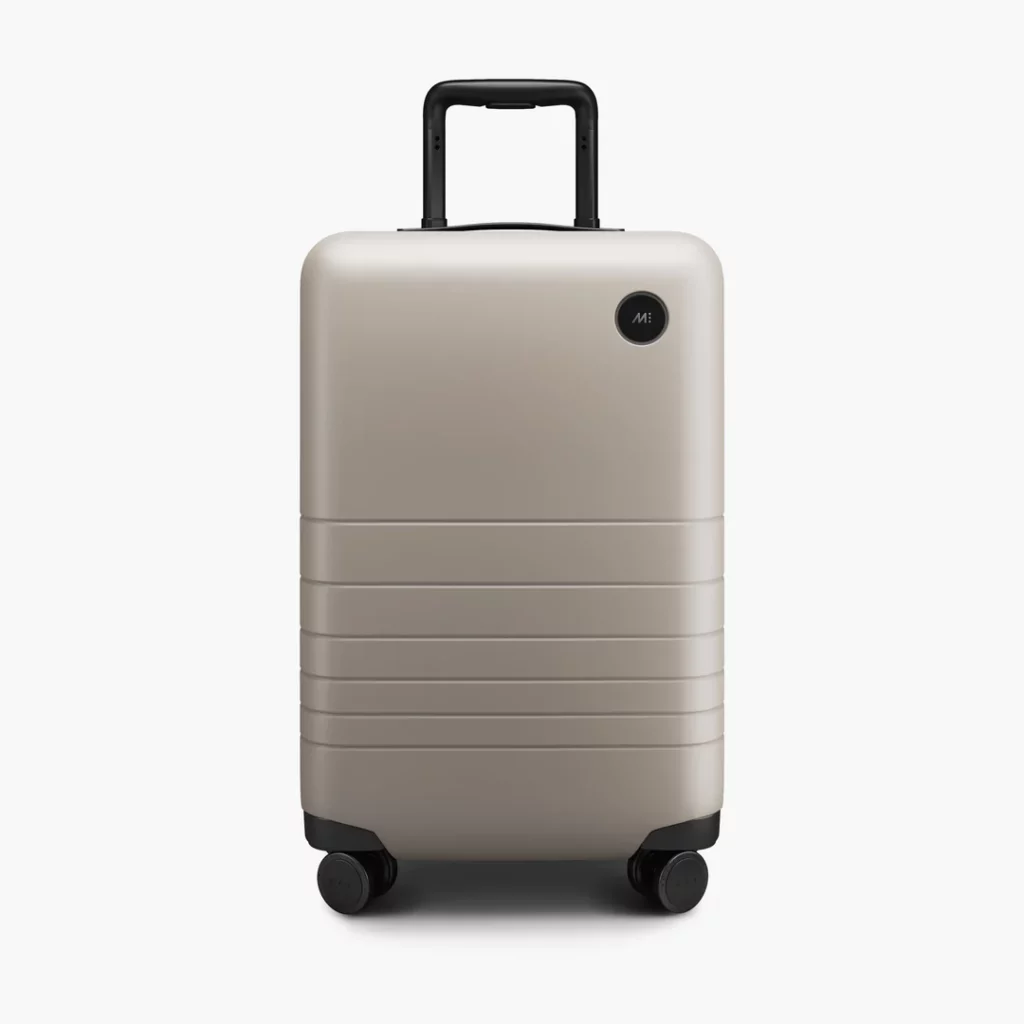 For women in their 20's who love to travel (or have to travel for work), there's nothing better than having a quality set of luggage for your adventures.
But, even budget luggage sets can be expensive.
Here are a couple of options that we love within different price ranges:
Travelpro: Mid-range luggage brand with plenty of hardside or softside luggage sets. We like this 2-piece hardside luggage set as it's sleek, expandable, has locks, and costs under $200.
Nordstrom Rack Luggage: Surprisingly, Nordstrom Rack has an array of nice luggage options and even full sets for decent prices (many full sets are under $200). But, definitely read the reviews first because sometimes Nordstrom Rack can be low quality.
---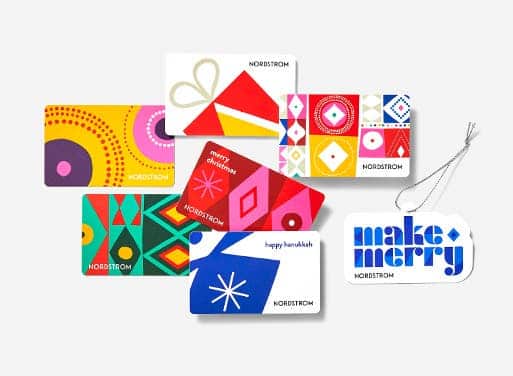 We love a Nordstrom gift card because it's so versatile. You might think of luxury fashion, but they have plenty more.
From home stuff to accessories to games to baby stuff to clothing, they will be able to find anything they need. They can also use it to shop on Nordstrom Rack for discounted finds.
If you're not sure what to get a woman in her 20's, she will definitely buy a Nordstrom gift card to good use.
---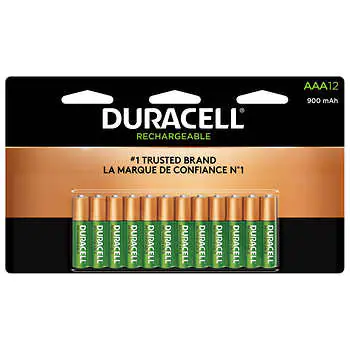 After trying these, you'll wonder why you ever bought disposable batteries. Not only are they better for the environment, but you'll never have to worry about running out of batteries (just charge a couple back up real quick).
These rechargeable batteries from Duracell can be charged hundreds of times, plus they are guaranteed for 10 years or 400 recharges (whichever comes first).
---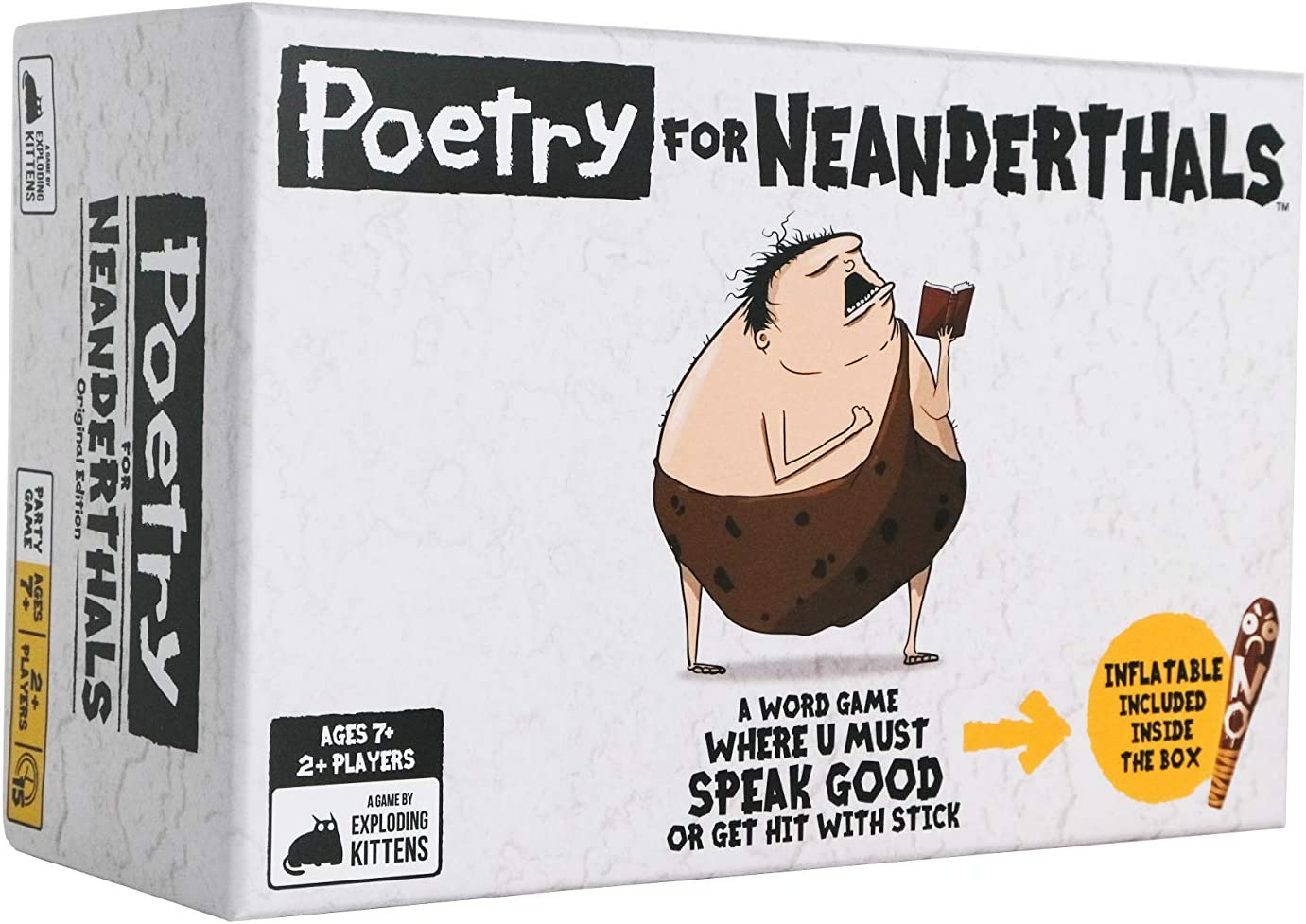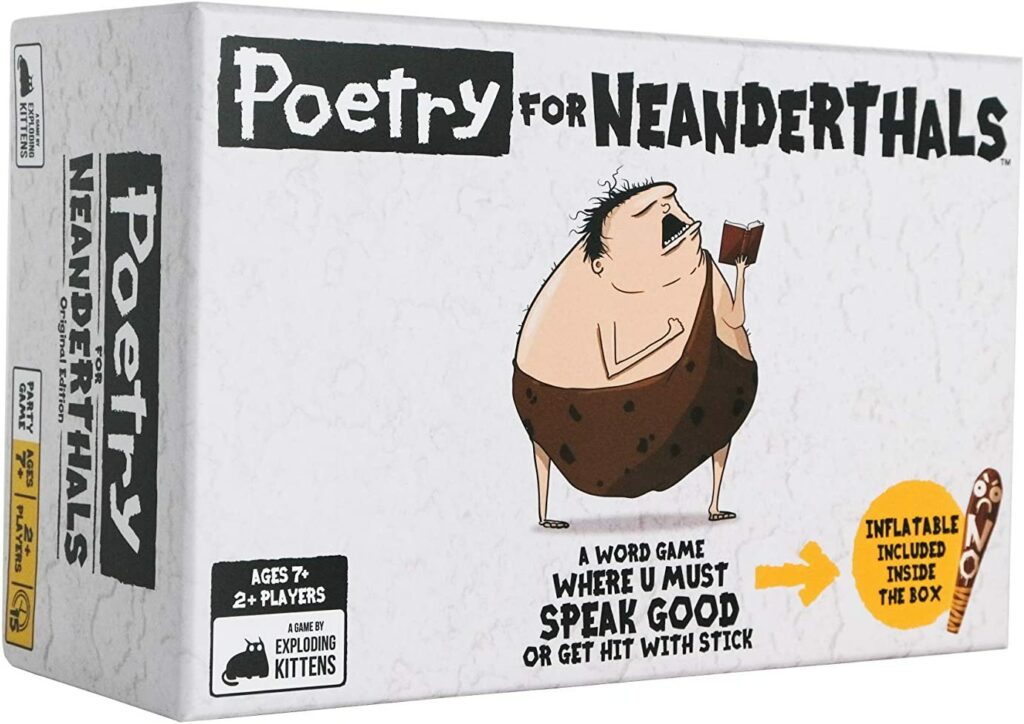 For many people in their 20's who love game nights with their friends, party games are the perfect gift.
You can go for a classic Cards Against Humanity, or pick something more niche they might not have played before. Adults-only games are the best.
---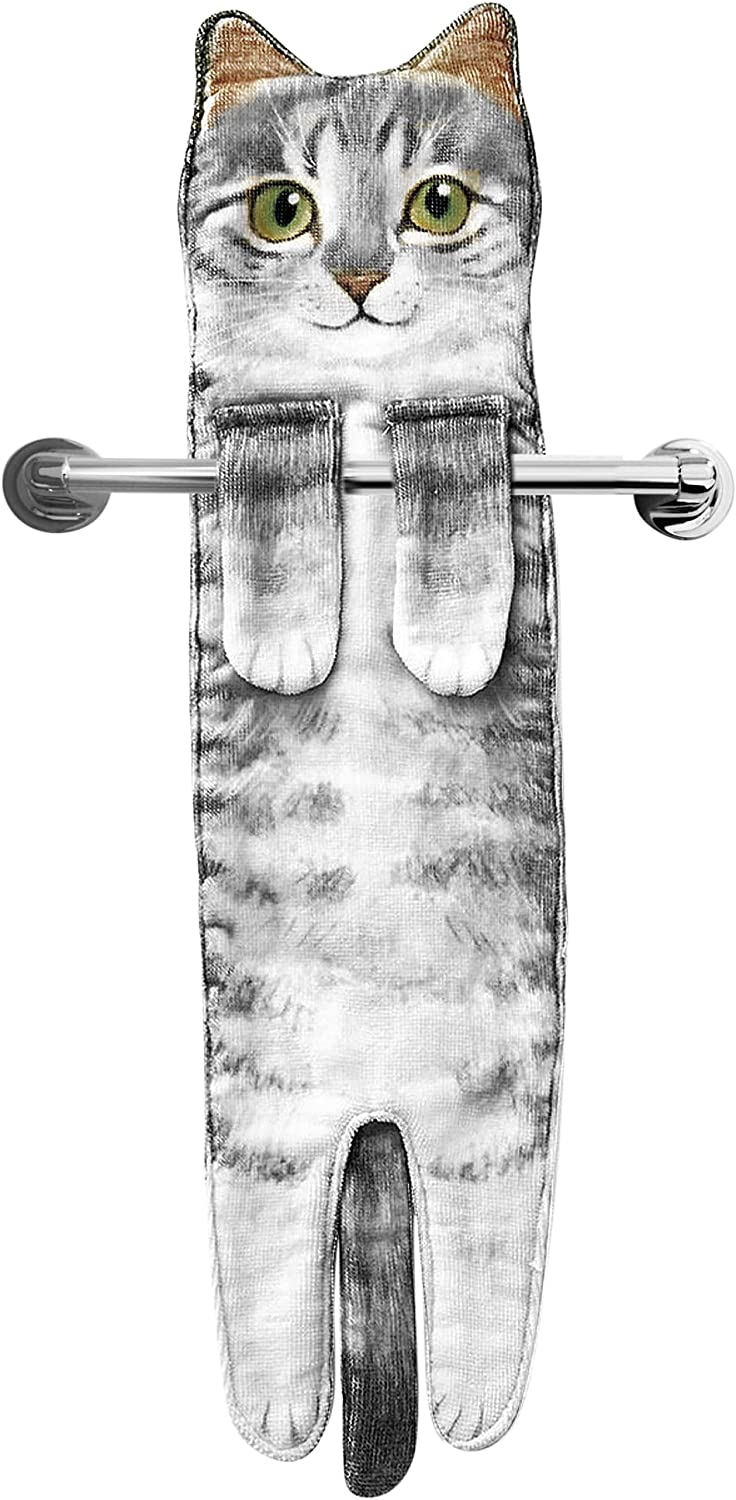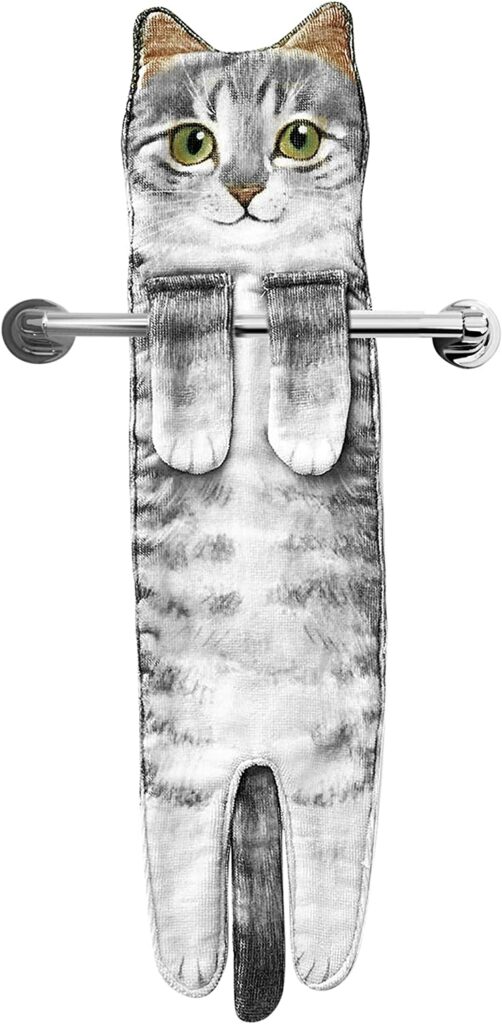 If all else fails, just gift them some cute cat towels and call it a day.
For a woman who loves cats and loves quirky home finds, she'll definitely get a laugh out of this. They're available in all sorts of colors and cat breeds to find her perfect towel.
Note: The reviews say the towel itself doesn't work very well, but it's a cute decor piece nonetheless.
---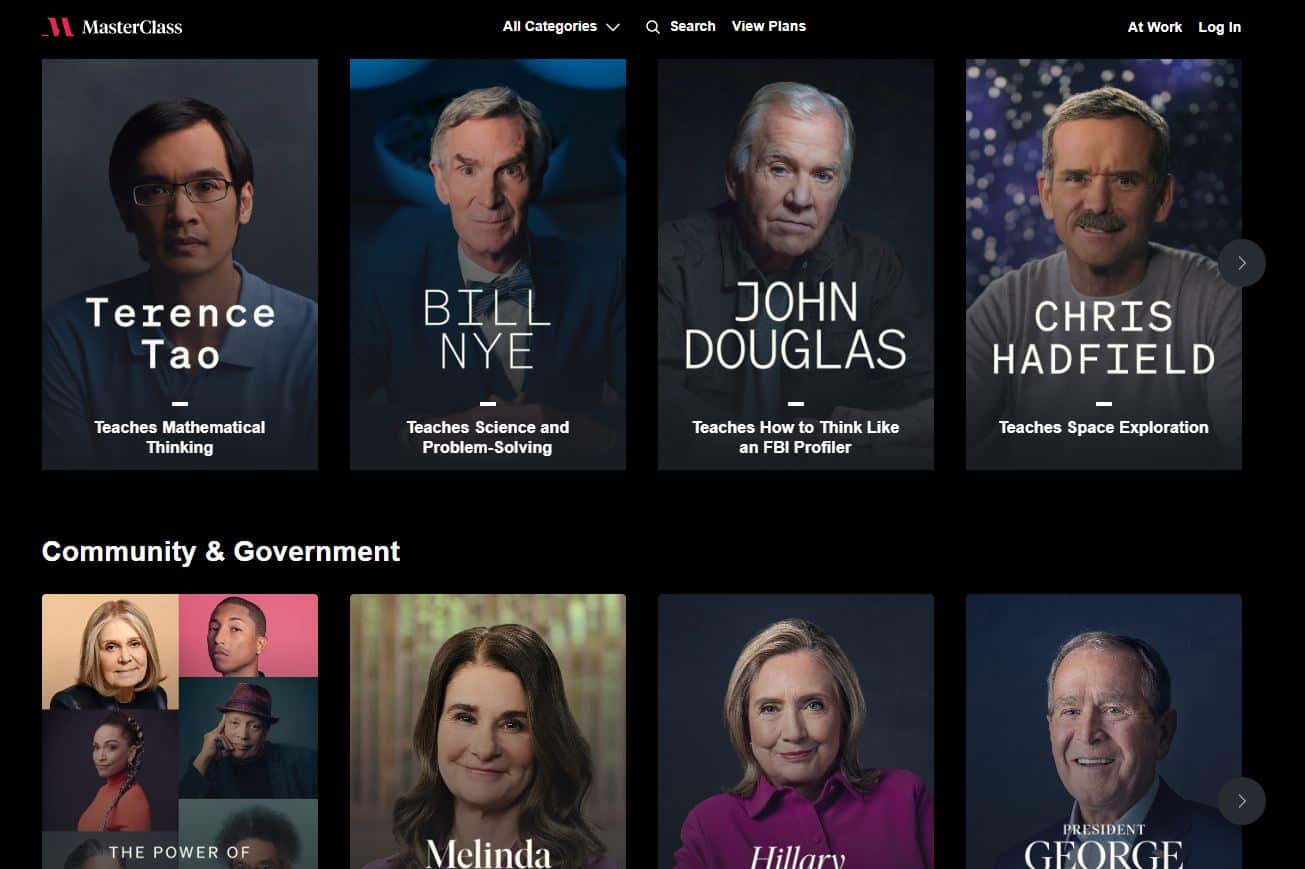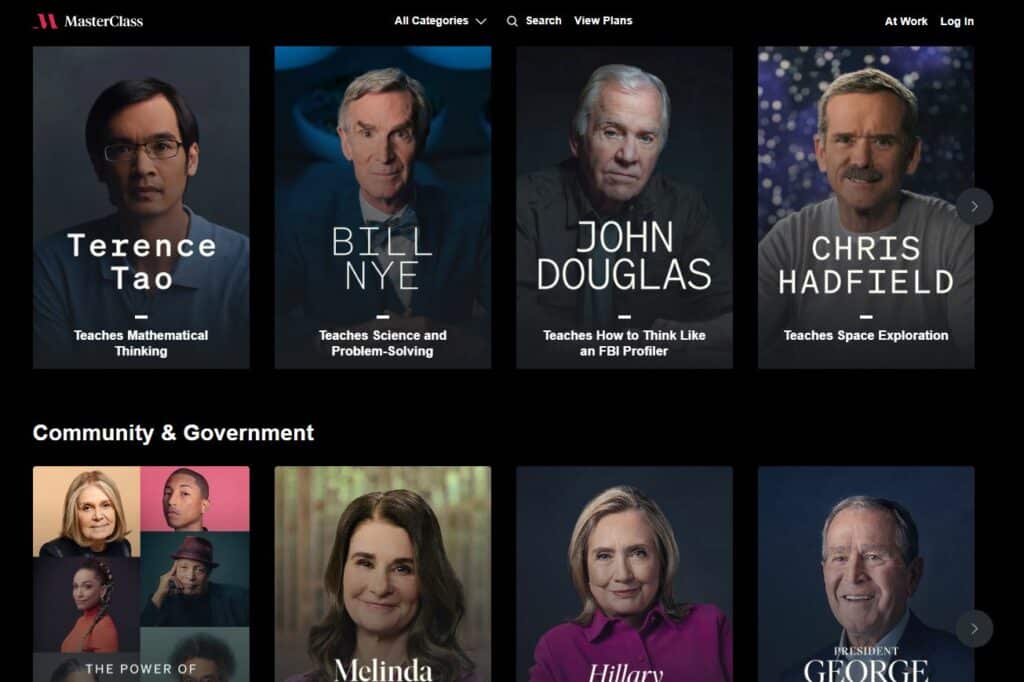 One of the most exciting parts of being in your 20's (or really any age) is learning. Even if your giftee is in school already, Masterclass or a similar class platform is a wonderful way to learn a new skill.
From cooking to leadership to interior design, Masterclass has hundreds of interesting classes taught by experts in the field. You can even gift them a family plan that lets you watch some classes too, it's a win-win.
Wish an ASOS gift card (depending on the amount), the recipient has the ability to choose to get a nice haul of cheaper items or splurge on a more expensive item from a brand they've been wanting. You can't go wrong.
Bonus: How to Pick a Perfect Gift
Since we couldn't share gifts for all types of women in their 20's, we felt it was important to share some tips on how to choose a good gift.
This list is a great place to start, but in order to get someone the best gift, you'll want to really tune into the person you're picking a gift for.
Selecting a perfect gift for someone is truly an art form and is highly dependent on someone's interests, preferences, and current lifestyle.
Do they have any hobbies they love? What type of job do they currently work? Do they like shopping and following trends, or are they more minimalistic? Are they struggling for money right now?
For example, someone who doesn't make much money at the moment would appreciate any gift that they couldn't normally afford (not the funny cat towels). This could be a quality pair of everyday shoes, a grocery store gift card like Martie, high-quality socks, clothing store gift cards, and so on.
You can also literally ask them outright what they want for Christmas, that never hurts.