People barely have time to go shopping nowadays because of their hectic lifestyles. However, with the rise of online stores, shopping at your ease and convenience has become a possibility. Many people prefer online shopping to physical shopping these days, and we don't blame them.
With the growing popularity of online shopping, numerous new brands and online retailers have emerged. FWRD is one such online shopping platform that offers a vast range of luxury brands, but is it legit? Let's look at a range of FWRD reviews to find out.
What is FWRD?
FWRD is an online fashion store that hosts premier luxury designer apparel, jewelry, bags, beauty, and accessories for both men and women. It seems like a one-stop shop for all your fashion needs.
Elyse Walker launched the store in 2012, and it has been a hit ever since. Now owned by Revolve Group, this brand offers curated collections from leading and emerging designers in the luxury fashion space.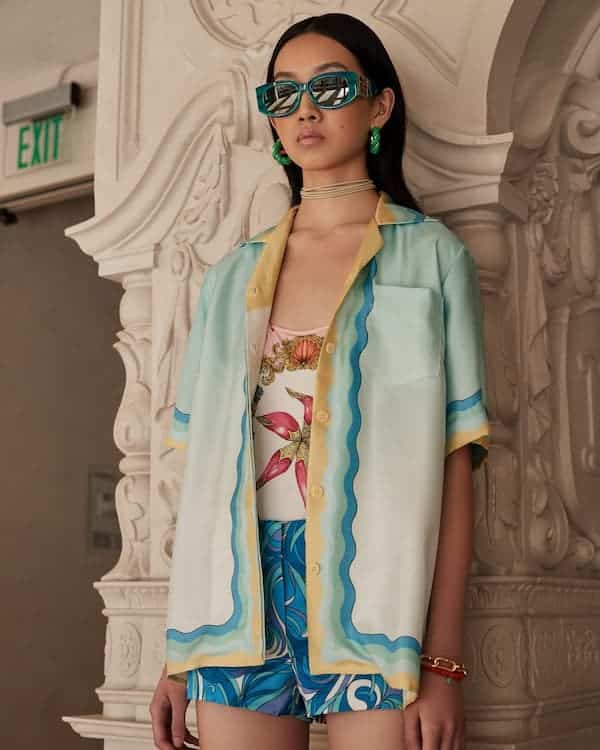 Is FWRD Legit?
FWRD is undoubtedly legit. The brand is owned by Revolve, plus it has nearly 1 million followers on Instagram. On top of that, Kendall Jenner has been the store's creative designer since September 2021 and there are plenty of large influencers posting about FWRD.
With many big names in the style and fashion industry being affiliated with the store, its legitimacy is further confirmed. However, with such popularity comes intense scrutiny, so the store has been under a microscope.
Note: To avoid a scam, you'll want to make sure you're on the correct website (aka fwrd.com). Some people have encountered fake replica websites that are pretending to be the real thing, then stealing your credit card info when you place an order.
FWRD Reviews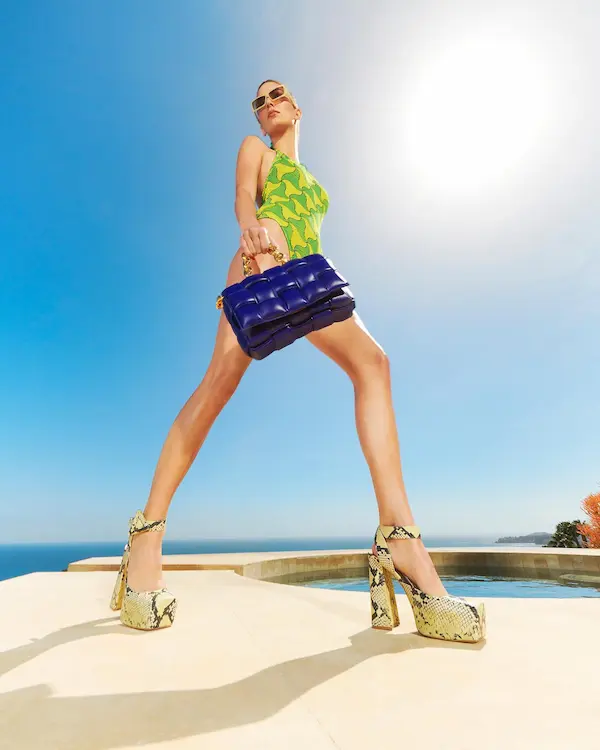 There are several facets to online shopping that can affect a buyer's experience. Let's take a look at FWRD's overall ratings.
Overall: ★★★★ 4 stars
Overall, customers seem satisfied with their FWRD orders, but there are a surprising number of bad reviews on Trustpilot.
It seems that most negative FWRD reviews involved the brand trying to charge their card for an extravagant amount, even though they never placed an order. We doubt the company is doing this – there could have been a credit card leak somewhere on the web and someone may have tried to place orders using this info, which wouldn't be the fault of the company themselves.
Aside from this, there were also a few shipping speed complaints and issues getting a refund. While these are definitely frustrating, it does seem, however, that FRWD offers authentic products.
They are owned by Revolve, which is one of the biggest fashion brands out there, so we would say they are worth trusting.
Price: ★★★★ 4 stars
Pricing varies on the product, sometimes you will find better deals than you can find on the official retailer's sites and other times will be more expensive.
They have a good sale section where you can def find hidden gems. For example, I got a pair of Balenciaga logo leggings for $600, You can't find these under $950 anywhere online.
Obviously, the products are more expensive as the store sells high-end apparel from known names in the fashion industry such as Balenciaga and Burberry.
Shipping & Returns: ★★★★★ 5 stars
All US orders on FWRD qualify for free 2-day shipping. Customers can choose expedited overnight shipping at an additional fee of $20.
They can also opt to receive regular email updates on the whereabouts of their package. There are only a few negative complaints about shipping (mostly involving international shipping); however, some customers have had negative experiences with returning items.
FWRD does offer free returns within 30 days of purchasing (in original condition with tags attached). Orders come with a return label in the box, so you don't even need to worry about printing it out.
Quality: ★★★★ 4.5 stars
Since they gravitate towards luxury designers, their products are of excellent quality. This is not surprising given the association of well-known fashion industry names with the brand.
Their products are legitimate, and many customers seem happy with their products.
Customer Service: ★★★★ 4 stars
The company offers a 30-day refund policy with free returns (a return label is included in your shipping box).
While most customers were satisfied with the customer service, some had concerns. A few buyers said they had issues receiving a refund even after they sent the product back.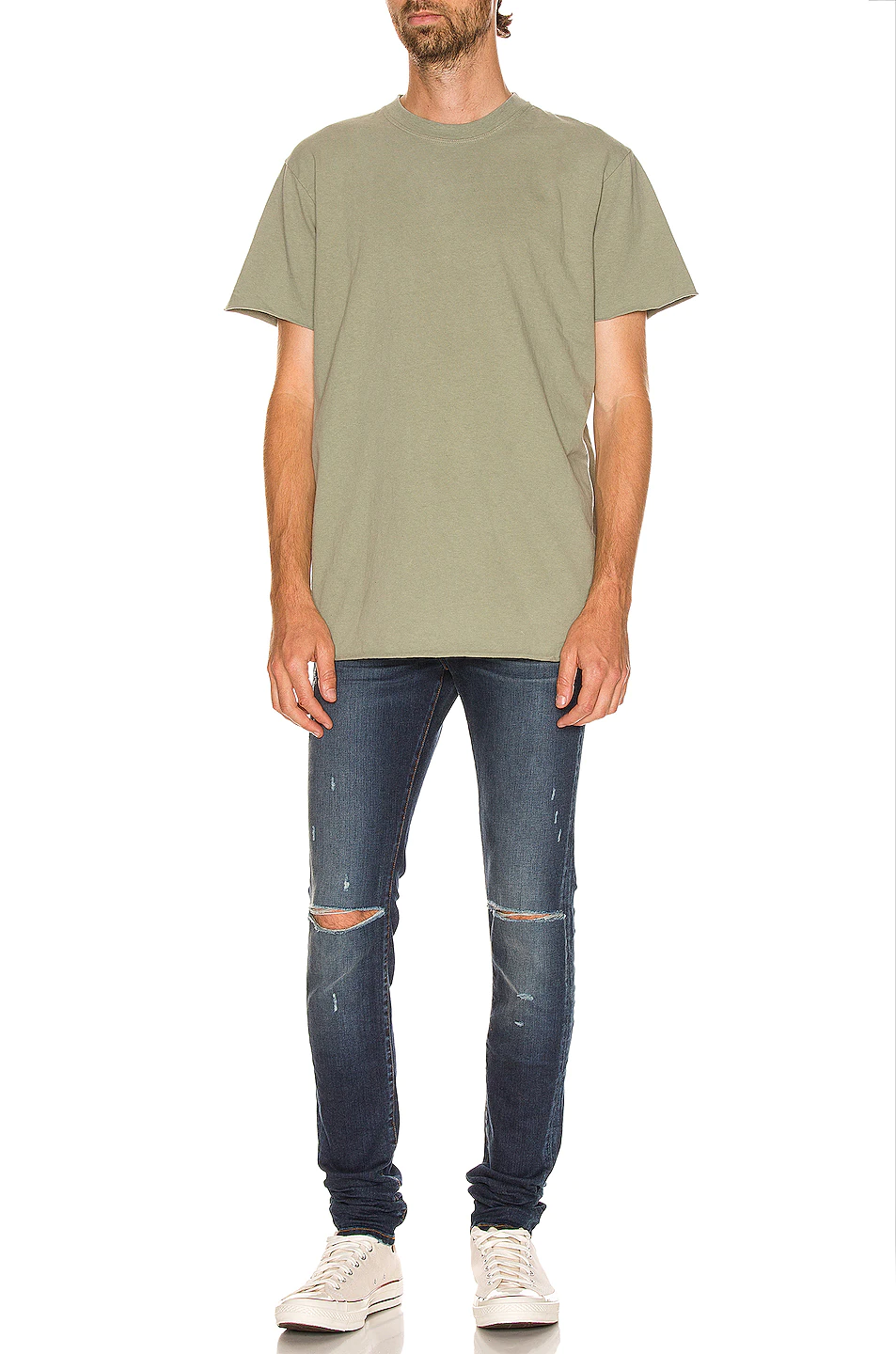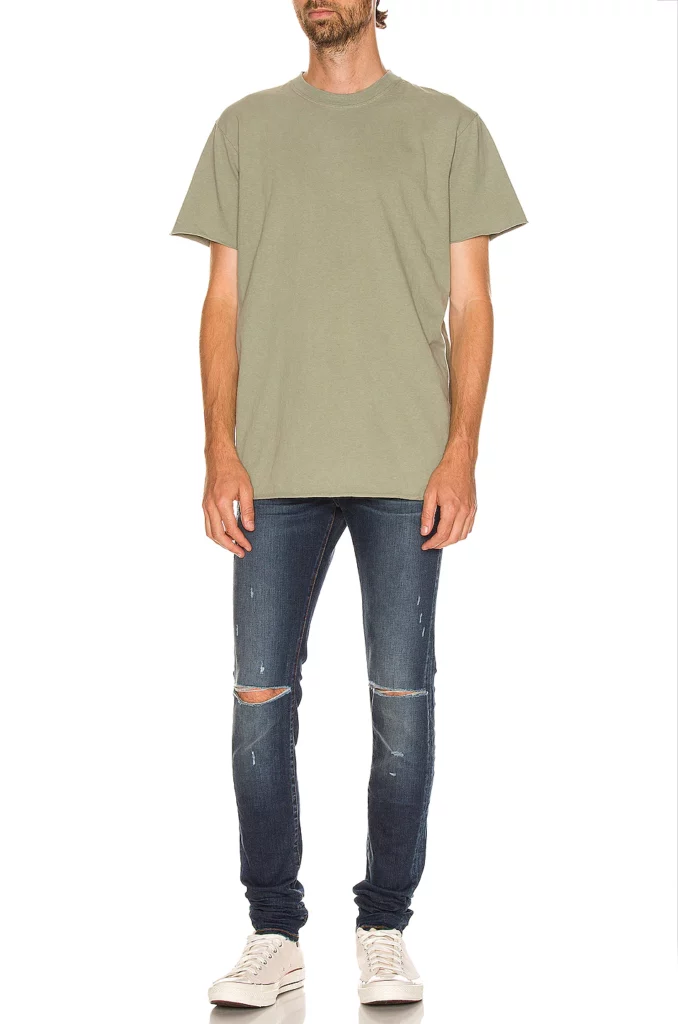 FWRD offers a wide range of men's denim jeans and jackets. The prices of the products vary widely depending on the designer.
Every denim style imaginable is available, including distressed, slim, and relaxed fit. Plus, their denim selection also includes jackets and shirts by high-end designers as well.
The store features the latest releases from top designers and brands.
---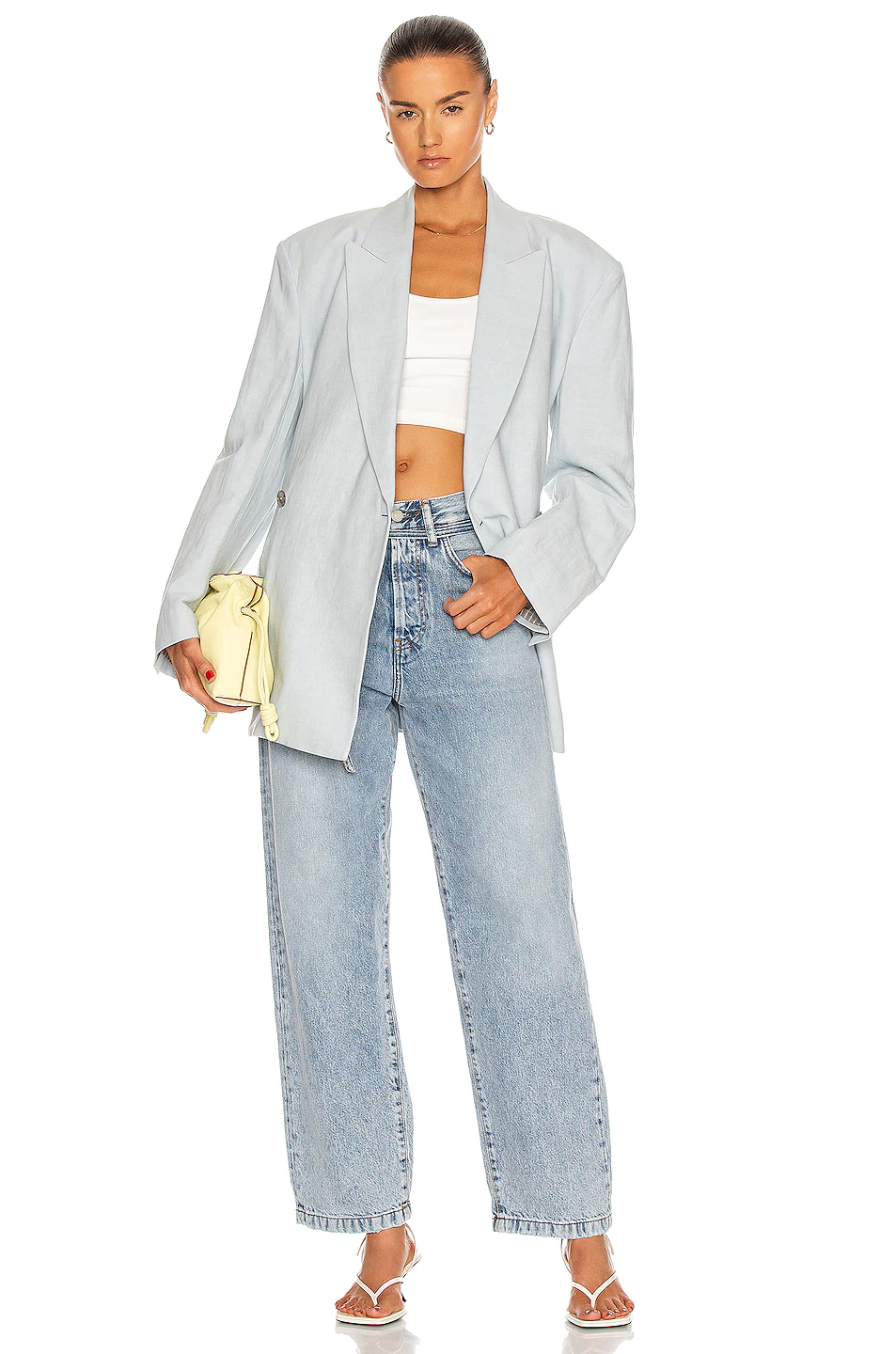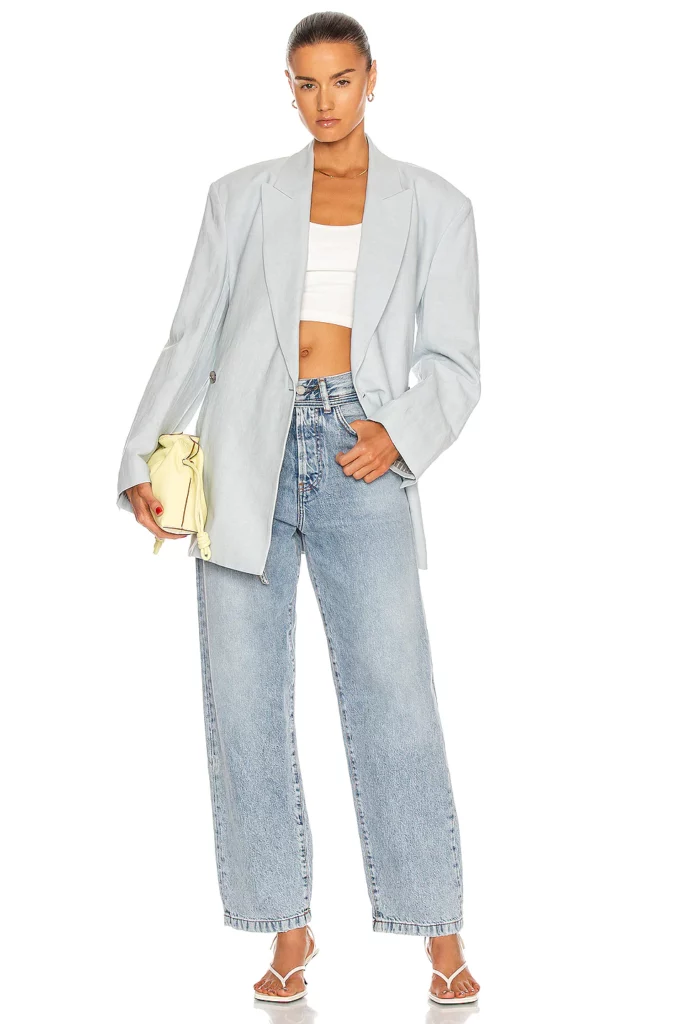 The store is a one-stop for all women's denim needs, too. A wide range of denim apparel is available, including jeans, shorts, skirts, and shirts. Customers can choose from their favorite designers and brands.
These stylish products are available in unique colors, styles, and designs inspired by the latest trends in the fashion industry.
---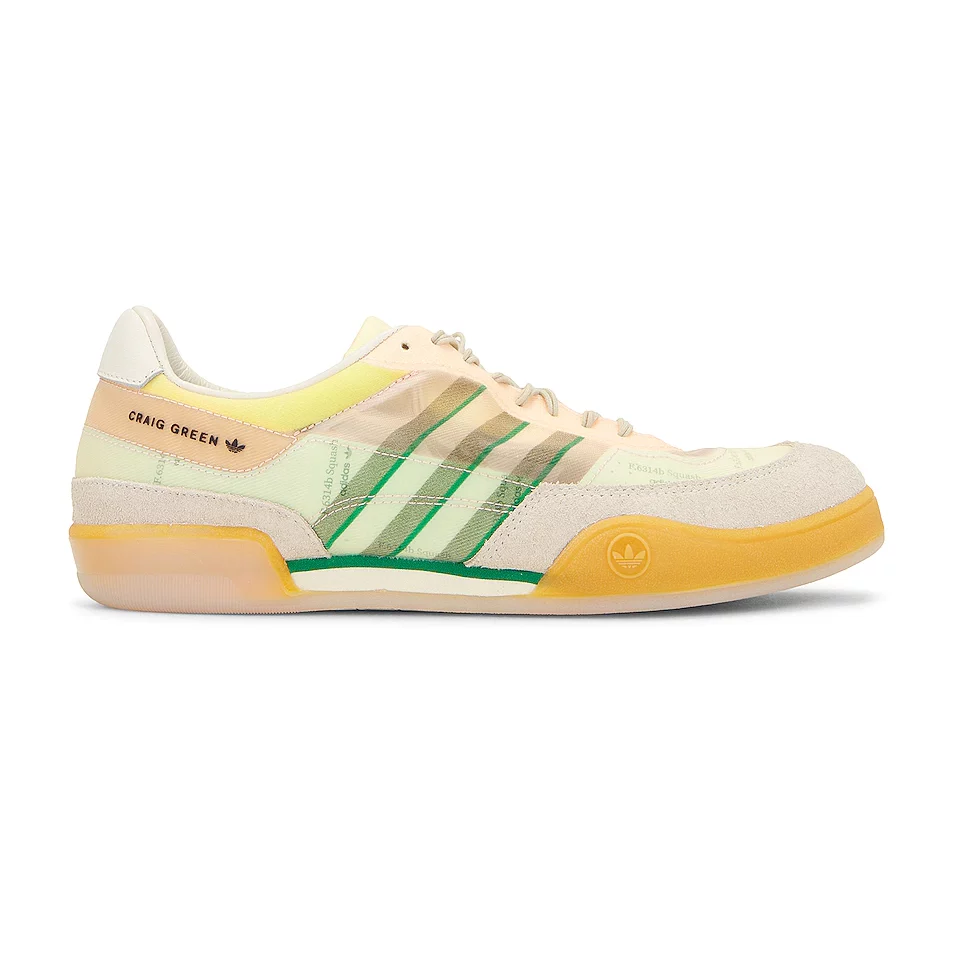 Whether you are looking for sneakers, casual shoes, dress shoes, boots, sandals, or more, the shop has the latest and trendiest products in men's shoe fashion.
It features top brands like Adidas original, Balenciaga, Converse, Givenchy, and more. So, whether you're looking for casual daily wear or gym and sportswear, the store has something for you.
---
If you're in search of a luxurious designer bag, you're in luck. FRWD has every style you could need including backpacks, crossbody bags, clutches, and even fanny packs.
The shop has a fantastic collection of bags for both men and women, with a range of top designer names available.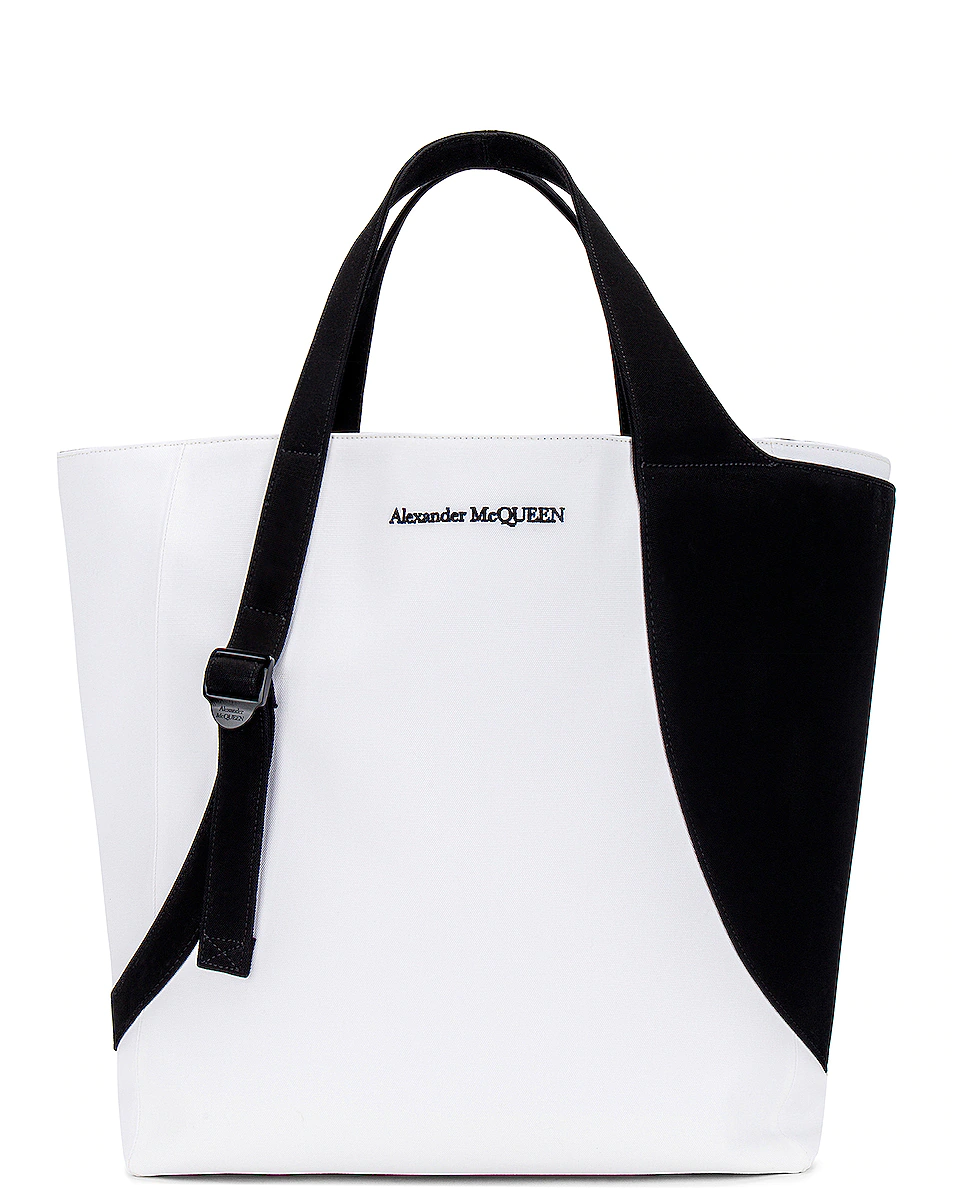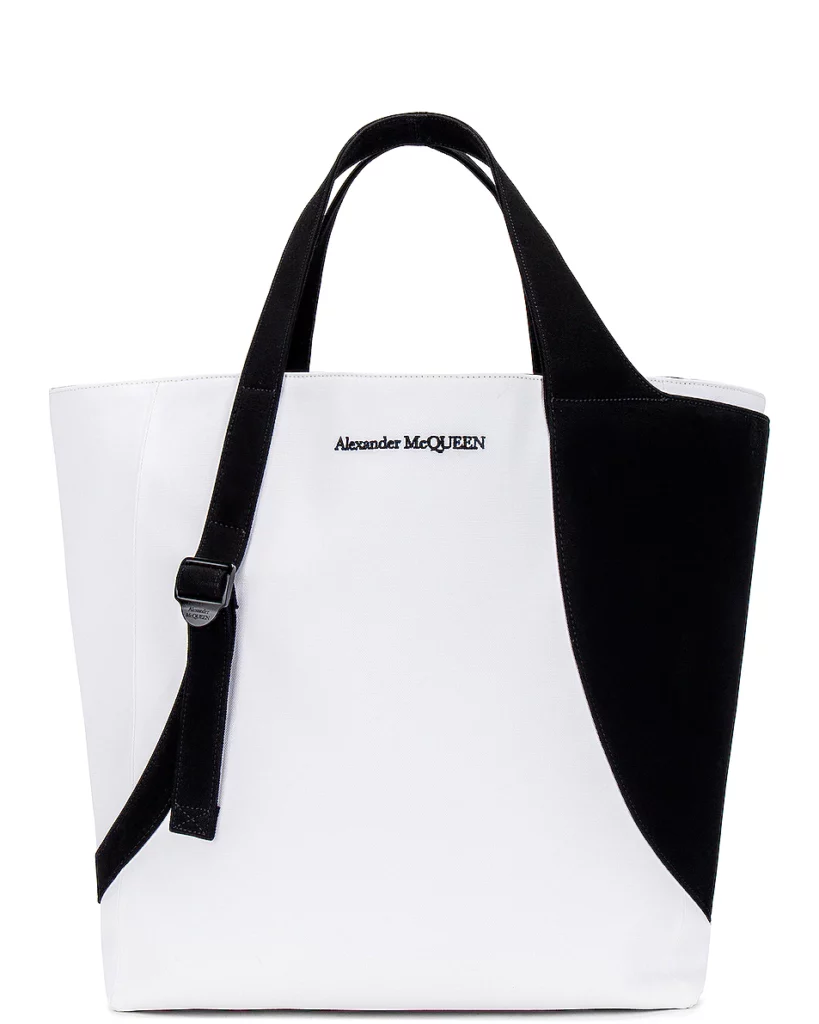 FWRD offers men's accessories, including small wallets, backpacks, totes, duffle bags, and messengers. Bags from Saint Laurent, Givenchy, Burberry, and other leading brands are available. Whether you're looking for a black or matte finish bag or want a more funky, colorful design, FWRD has it all.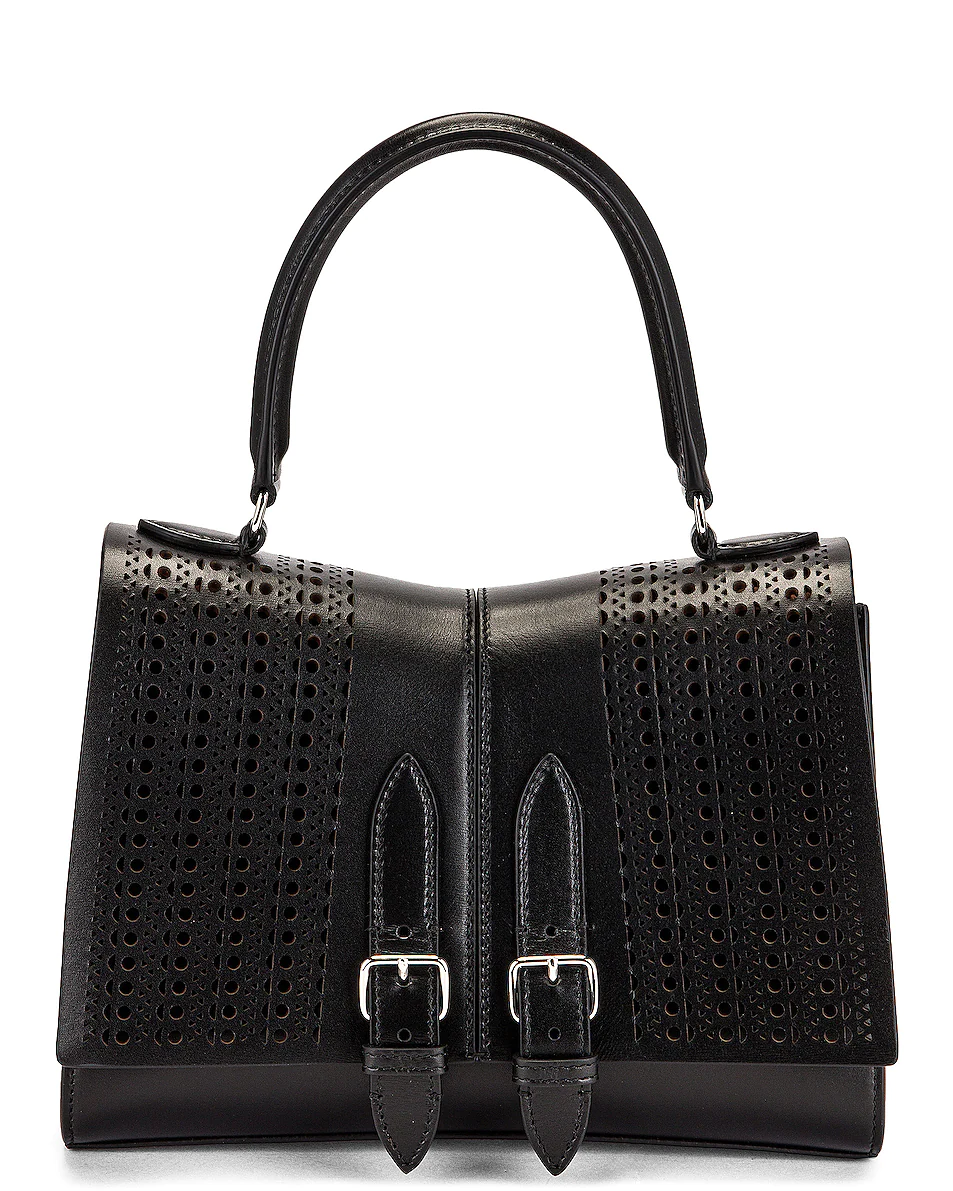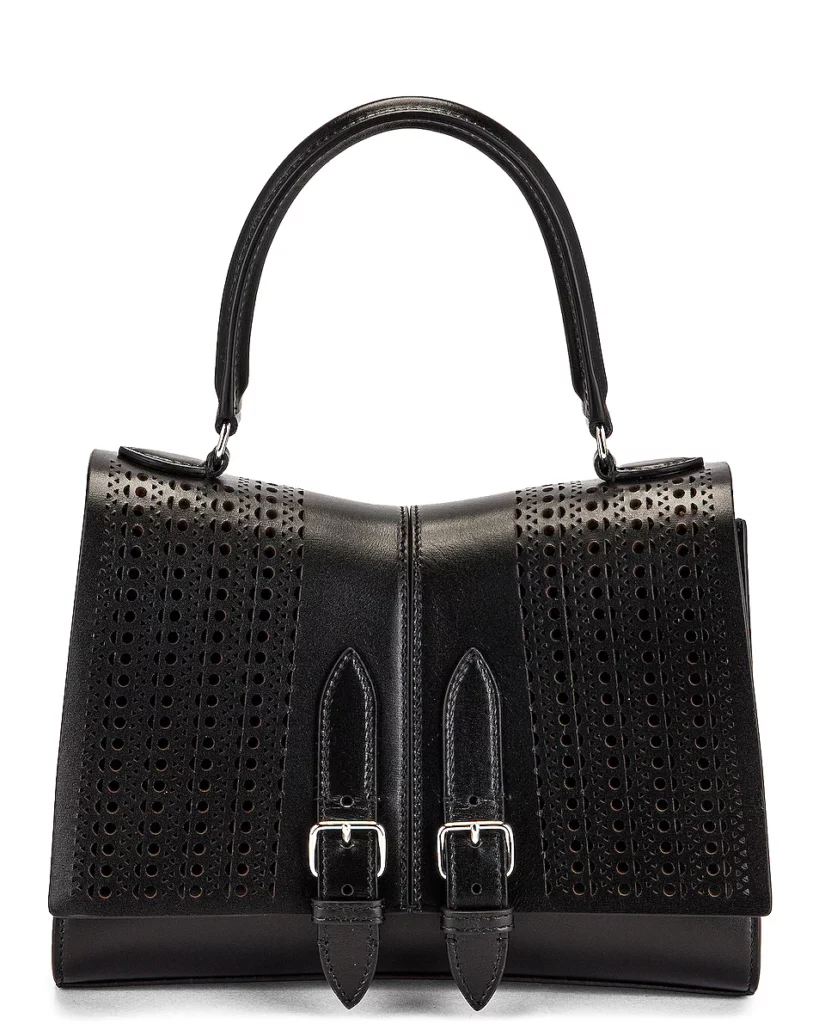 FWRD meets women's bag needs, offering a wide range of clutches, mini bags, shoulder bags, and totes. They have fashionable bags from brands like Saint Laurent, Valentino Garavani, Chole, Givenchy, Balenciaga, and other top brands.
---
What Customers Are Saying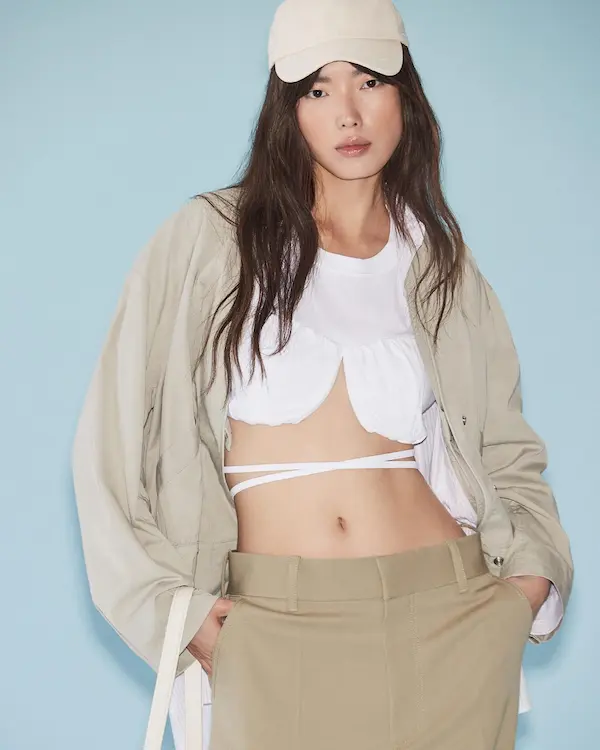 Customers are largely satisfied with the products they receive from FWRD, although that doesn't mean there haven't been complaints.
Is it legit? Absolutely. However, they do stick more to higher-end designer brands, so it might not be the best place if you're looking for affordable fashion finds (although their sale section is always fun).
Here are a few main points made by customers around the web:
FWRD's selection is excellent
The site has a high trust score and sells authentic items
While most customers love the products, some find the pricing to be higher than some competitors
Quite a few customers were dissatisfied with the customer care in terms of return and refund issues
While the company offers an easy (and free) return policy, it still needs to address several glitches
In Conclusion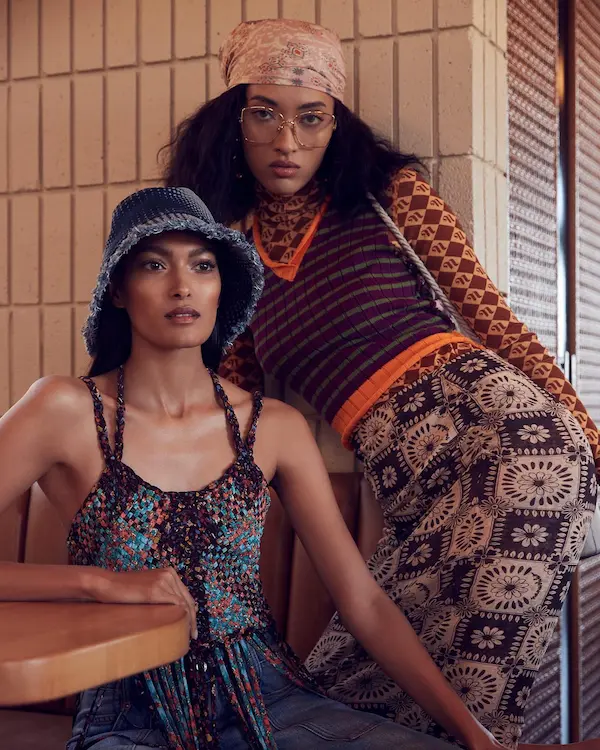 Overall, FWRD might just be your next go-to store if you are looking for the latest in fashion from some of the biggest names in the fashion industry. It meets men's and women's fashion needs with apparel, footwear, accessories, and more.
Just be cautious of returns – although FWRD has a free returns policy, some customers didn't always have the best experience with returning their orders. However, FWRD is an excellent place to find authentic designer goods from top designers around the globe.
FWRD Alternatives
With the rise of online shopping, FWRD is not the only retailer that caters to luxury fashion needs. Among its competitors are:
Nordstrom – if you're weary about FWRD, you might prefer buying luxury items at the classic Nordstrom since they have local stores you can return to. Some people don't trust sending back high-end items in the mail (understandably).
Ssense – Offers designer womenswear and menswear, with free shipping in the USA on orders higher than $150.
Farfetch – Offering luxury brands for women, men, and even kids (plus beauty items as well).
Return Policy
FWRD has a 30-day return policy, and all domestic returns are free. However, all the products must be in their original state, unworn, and with all the tags intact.
Also, there are a few items on the website marked final sale which are not eligible for return.
FAQs
Who Owns FWRD?
The Revolve Group owns FWRD. Elyse Walker is FWRD's Fashion Director, and Kendall Jenner is the Creative Director.
Where Is FWRD Based?
FWRD is based in Cerritos, California.
Does FWRD Sell Authentic Items?
Yes, FWRD is a a large retailer that sells authentic items. We have never seen a complaint about non-authentic items from FWRD.