It's camping season, and what does that mean? It's time to get out your warm, cozy, campfire flannel. The easiest way to tell the difference between flannel and plaid is by how warm the fabric will keep you.
The two terms are often used interchangeably these days, but they mean two different things. We're here to set the record straight once and for all.
Below, we dive into the details so you know just what to pack for your camping trip with our Flannel vs Plaid comparison review.
RELATED: 13 Shacket Outfit Ideas – How to Style a Shacket
​​Flannel vs Plaid Overview
Flannel
Plaid
– A type of fabric

– Made with cotton or wool brushed to create raised hairs that pop up on a piece of fabric

– Used to make blankets, coats, pajamas, and more

– Will keep you warm

– Originated in 17th century Wales
– A type of pattern

– Pattern consists of stripes of different widths and colors that cross each other at right angles to make squares

– Designed on blankets, coats, shirts, pajamas, hats, and more.

– It is only a pattern and therefore has no heat-retaining properties

– Comes from the Gaelic word "plaide" which means blanket

What's The Difference Between Flannel and Plaid?
The main difference between the two is that flannel is a type of fabric whereas plaid is a type of pattern. Below, we break these terms down even further to give you an idea of when and how to wear each piece.
Types
Flannel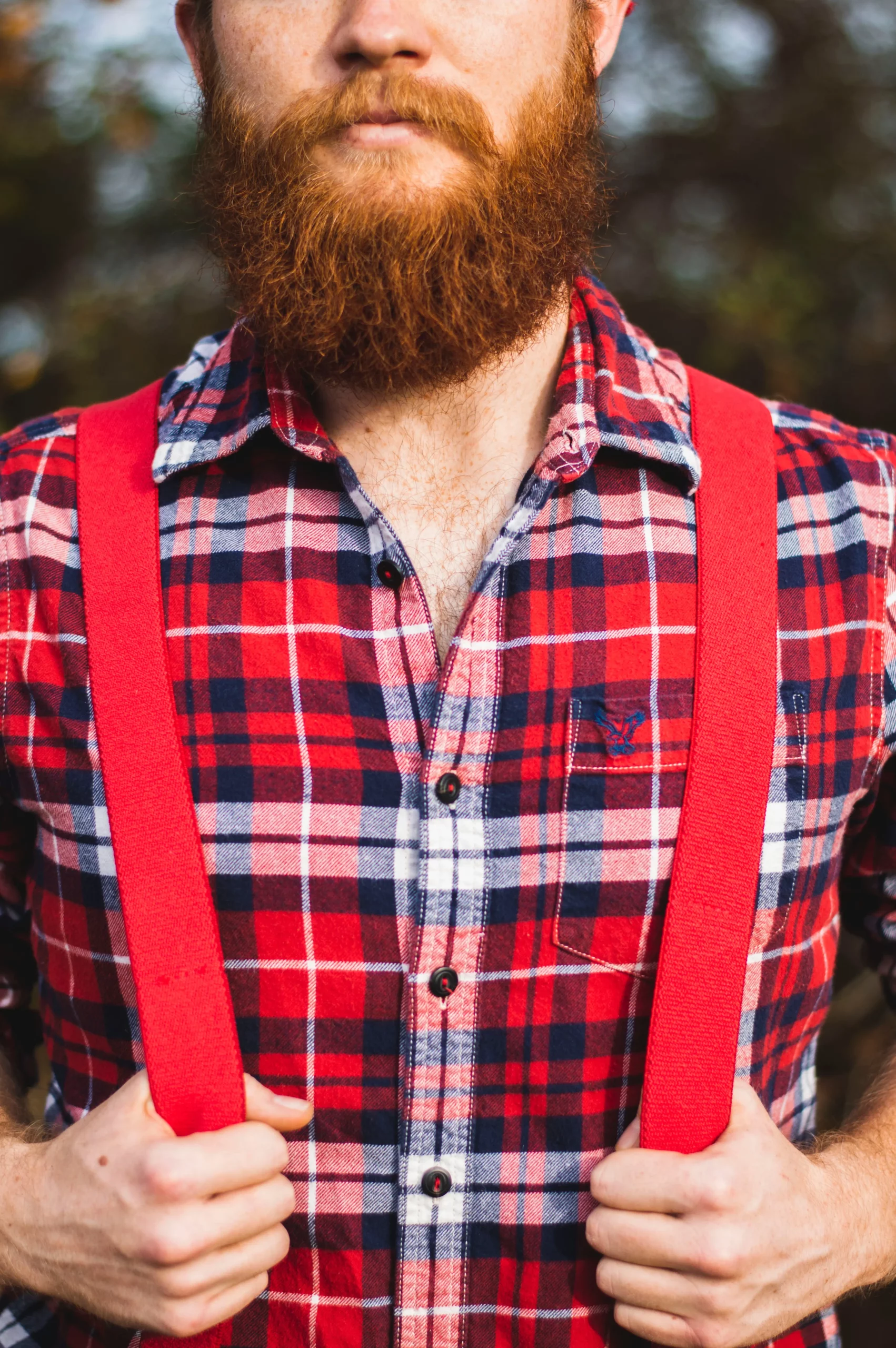 Surprisingly enough, there are several types of flannel fabrics. There is wool flannel, welsh flannel (which was traditionally made from wool), cotton flannel, synthetic or mixed flannel, baby flannel, and more.
The reason it is a flannel is because the fabric is brushed to create raised fibers that pop up on a piece of fabric, making a warmer, softer fabric than before.
These fabrics can be made into virtually any type of clothes, but most commonly button-down shirts, and other items to keep you warm.
Plaid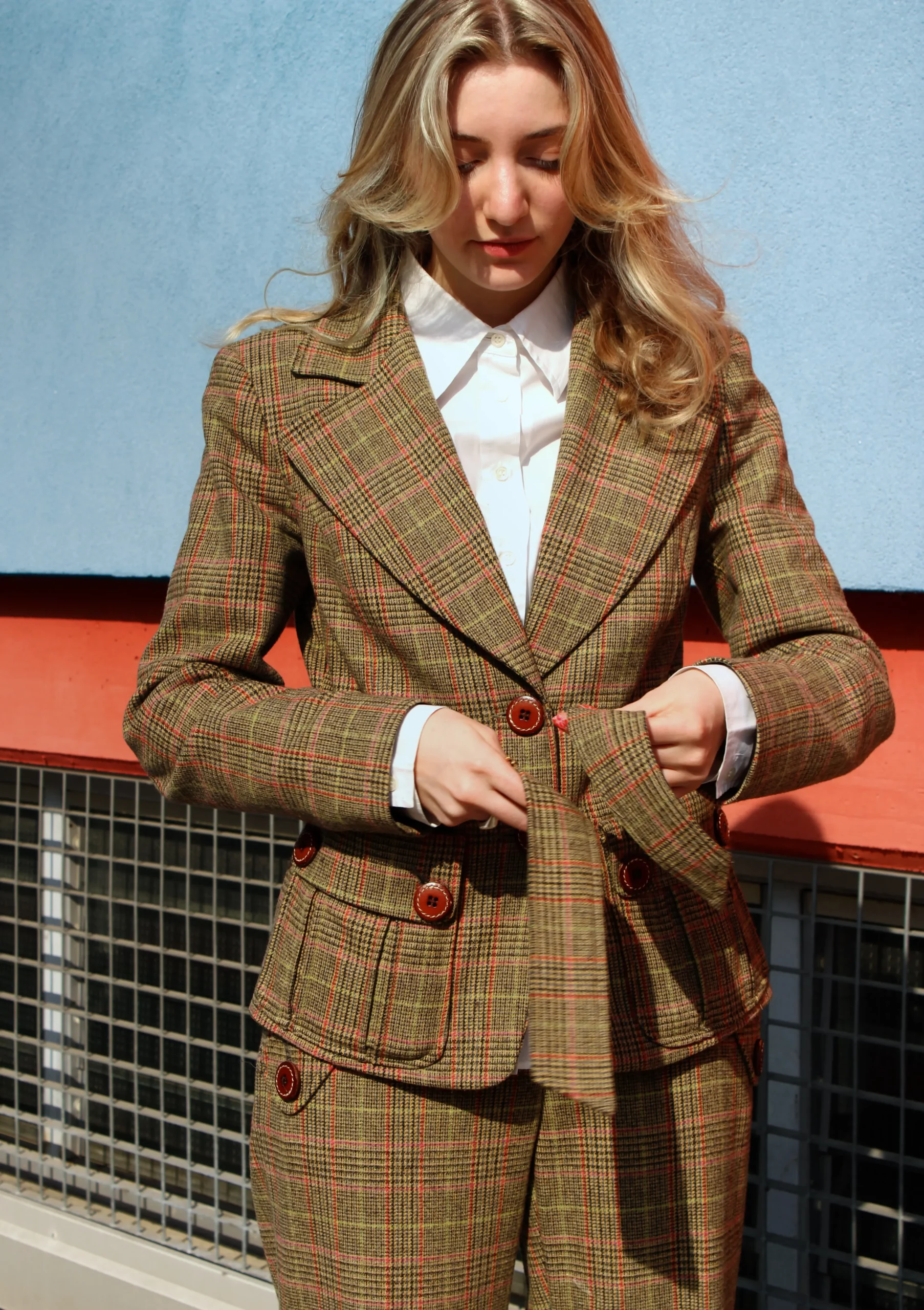 When you think of plaid, it's hard not to remember bermuda shorts from the early 2000s that haunt you in all of your photos. They were long shorts with stripes of different widths and colors that crossed each other in lines and squares. Think bright blues, greens, pinks, and purples, yikes.
A more flattering plaid was a trend in the 90s that seems to never go out of style, which is typically button-down oversized long sleeve shirts with red and black blocks or other bright two-colored shirts, like this.
Plaid's origins come from Scotland with a bright red, yellow, and green pattern often called Tartan. This pattern was printed on kilts.
Now, the most common way women wear plaid is on button-down cotton shirts, fitted pants, and dresses.
Men typically wear plaid button-down cotton shirts as well, plus they might sport the pattern on golf shorts and fitted pants, too.
How To Wear Each Style
Flannel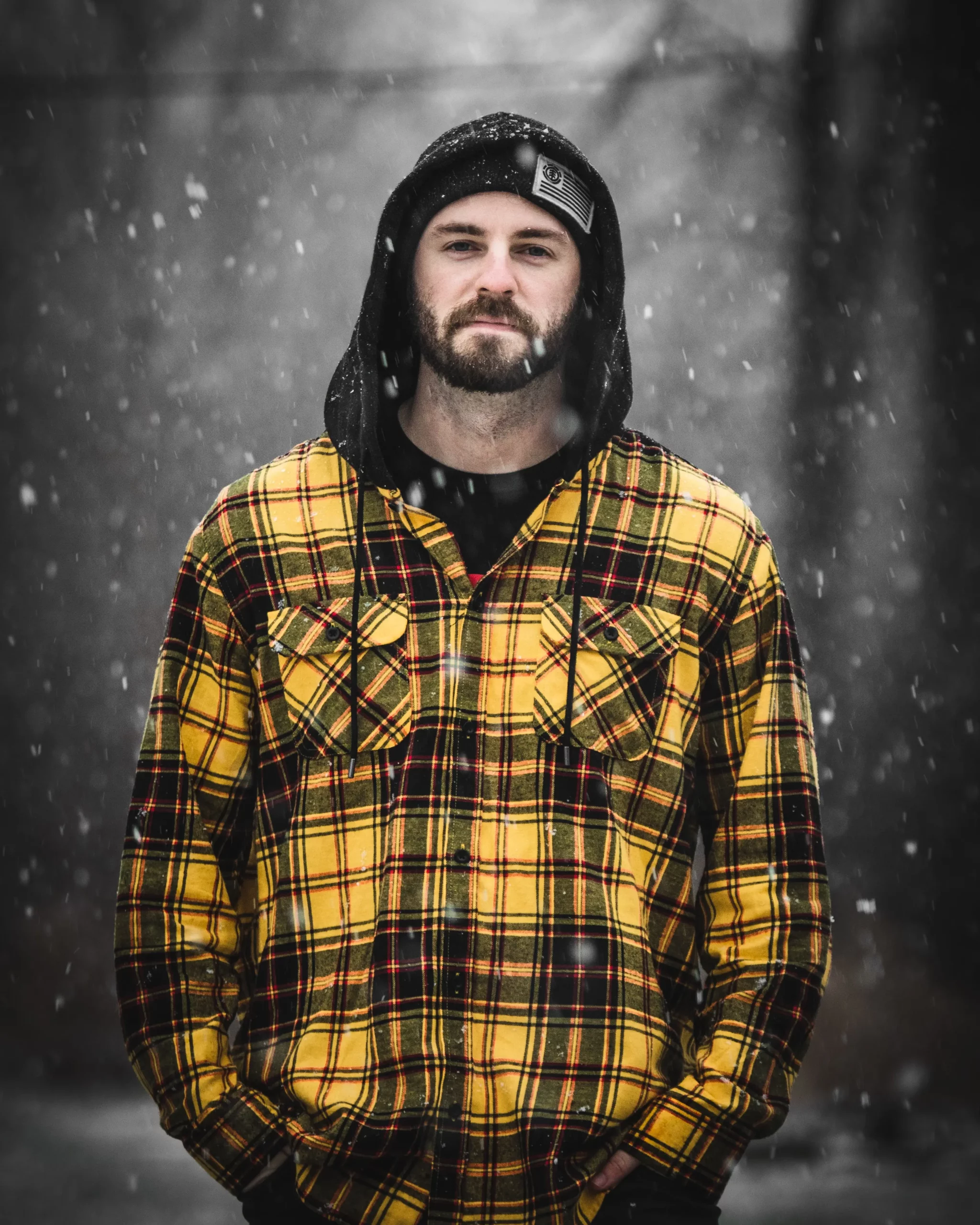 Since flannel is a thick fabric, you would only wear it when it's cold.
Many flannel shirts come in plaid prints, however, which is probably where the confusion lies.
Flannels are in the form of jackets, hats, pajamas, blankets, and more. It is a fabric that is perfect for a top layer with many other layers underneath. This is why flannel button down shirts are super large most of the time.
The reason flannels are so warm is because they aren't very breathable, trapping in body heat with it's soft fibers. So, you don't want to wear flannel in the summer or you might get overheated.
Flannel shirts with plaid print can usually be worn with jeans. It is a more casual, rustic look.
Sometimes green, black, or khaki pants also work.
Boots are the preferred shoe for this look as well.
RELATED: 7 Best Boots Like Doc Martens – Alternatives & Knock Offs
Plaid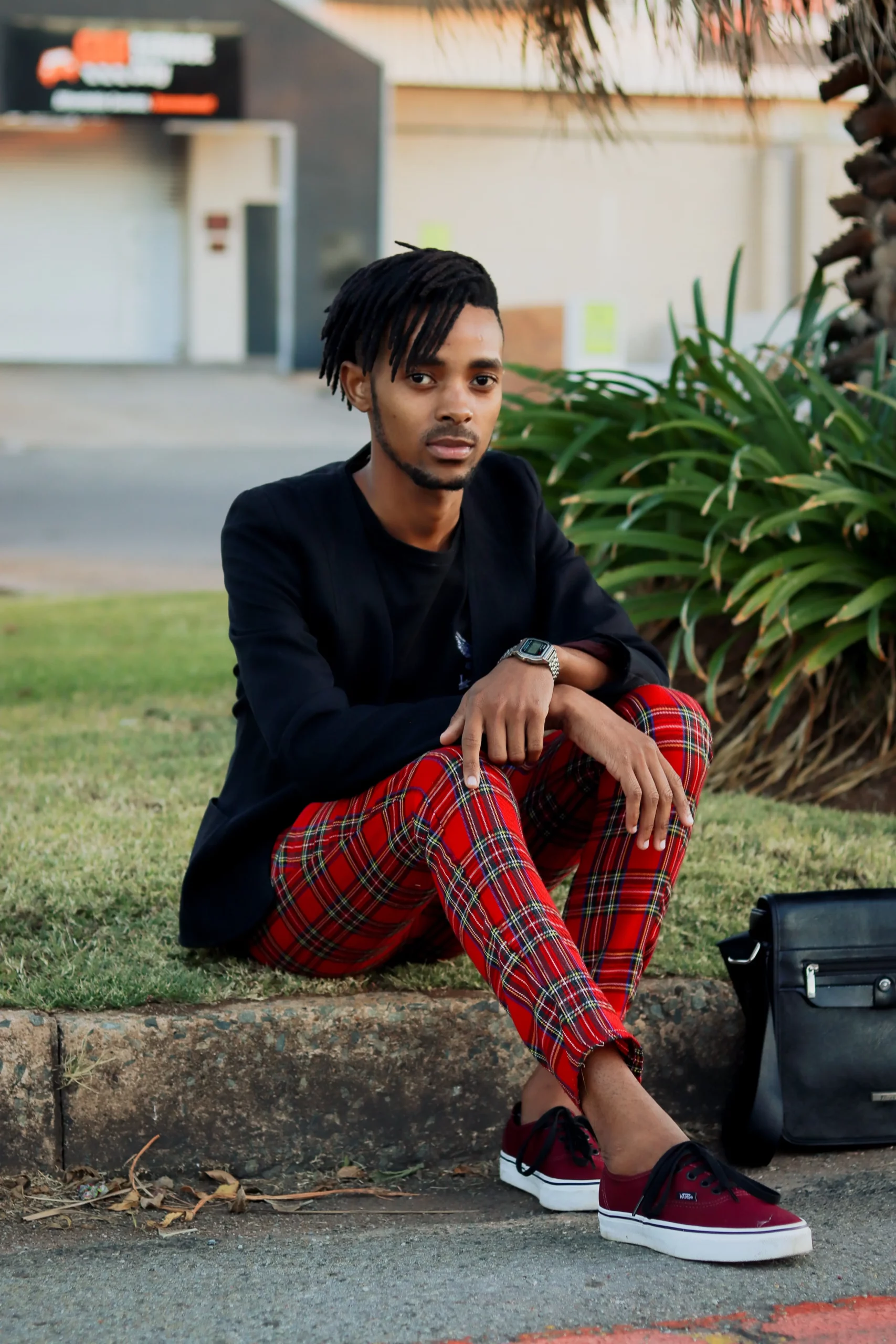 Plaid is a pattern commonly used on jackets, hats, pajamas, blankets, and more, but plaid button-down cotton shirts are the most popular way to wear the pattern today.
For men, you can pull off a plaid shirt with any pair of pants or jeans as long as it matches, and it looks best with a pair of boots.
For women, this look also applies, but oversized plaid shirts also look great with a pair of black leggings or a form-fitting solid-colored dress as long as the colors match up. Throw on a beanie and a pair of Docs and you will have the perfect fall look.
Plaids are great to play with colors and should be the main piece that you coordinate everything else around. So if the flannel has pink and black, wear all black under or all black and a pink shirt to match.
Plaid shirts can also look great with a white shirt and ripped jeans. This can give a rugged or grungy look.
If you are styling shorts or pants, match them with a solid-colored shirt.
When To Wear Them
Flannel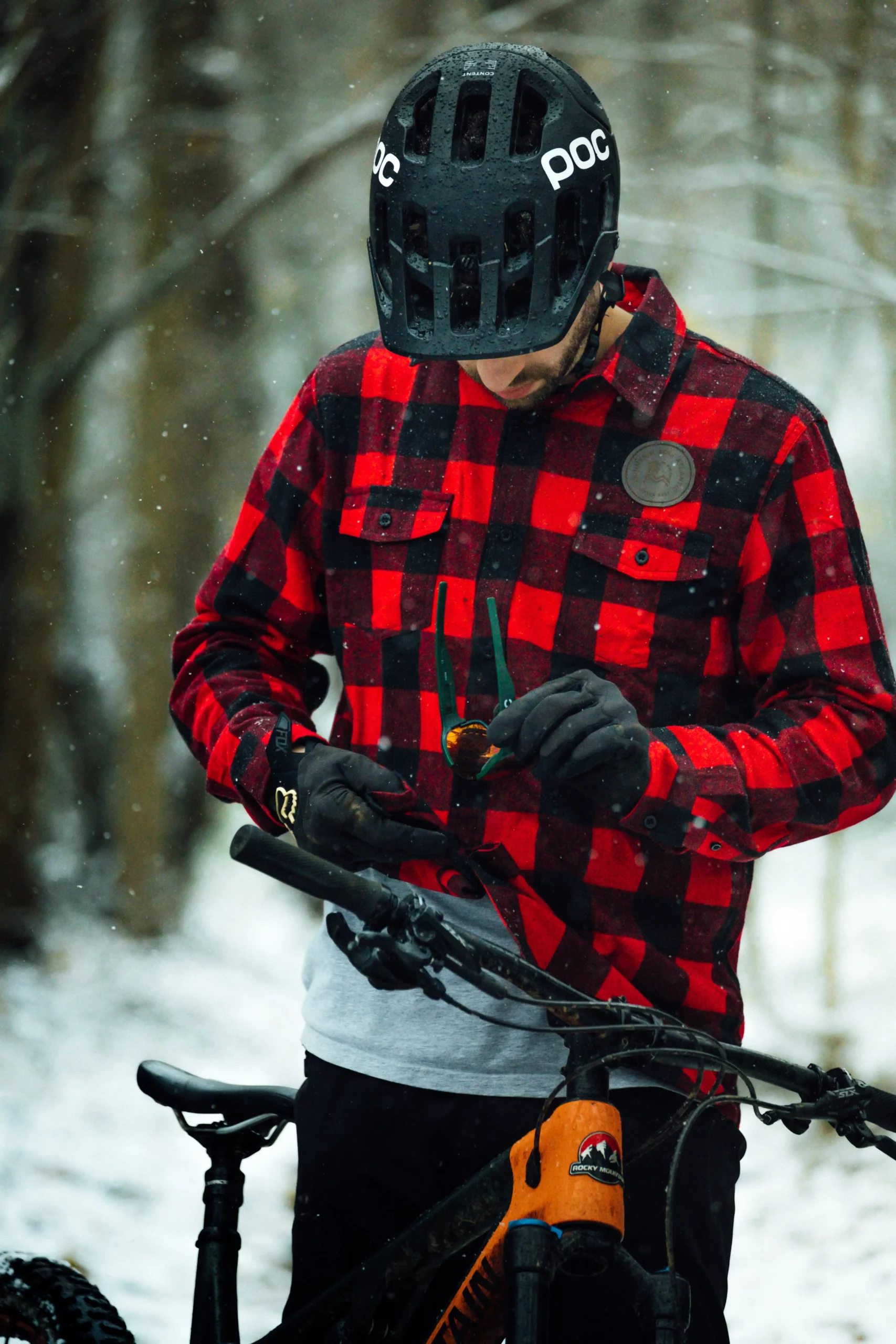 Flannels are for fall, winter, and for camping. Anytime you need a warm extra layer on top, break out your flannel. But using this fabric in the summer would be a mistake.
Plaid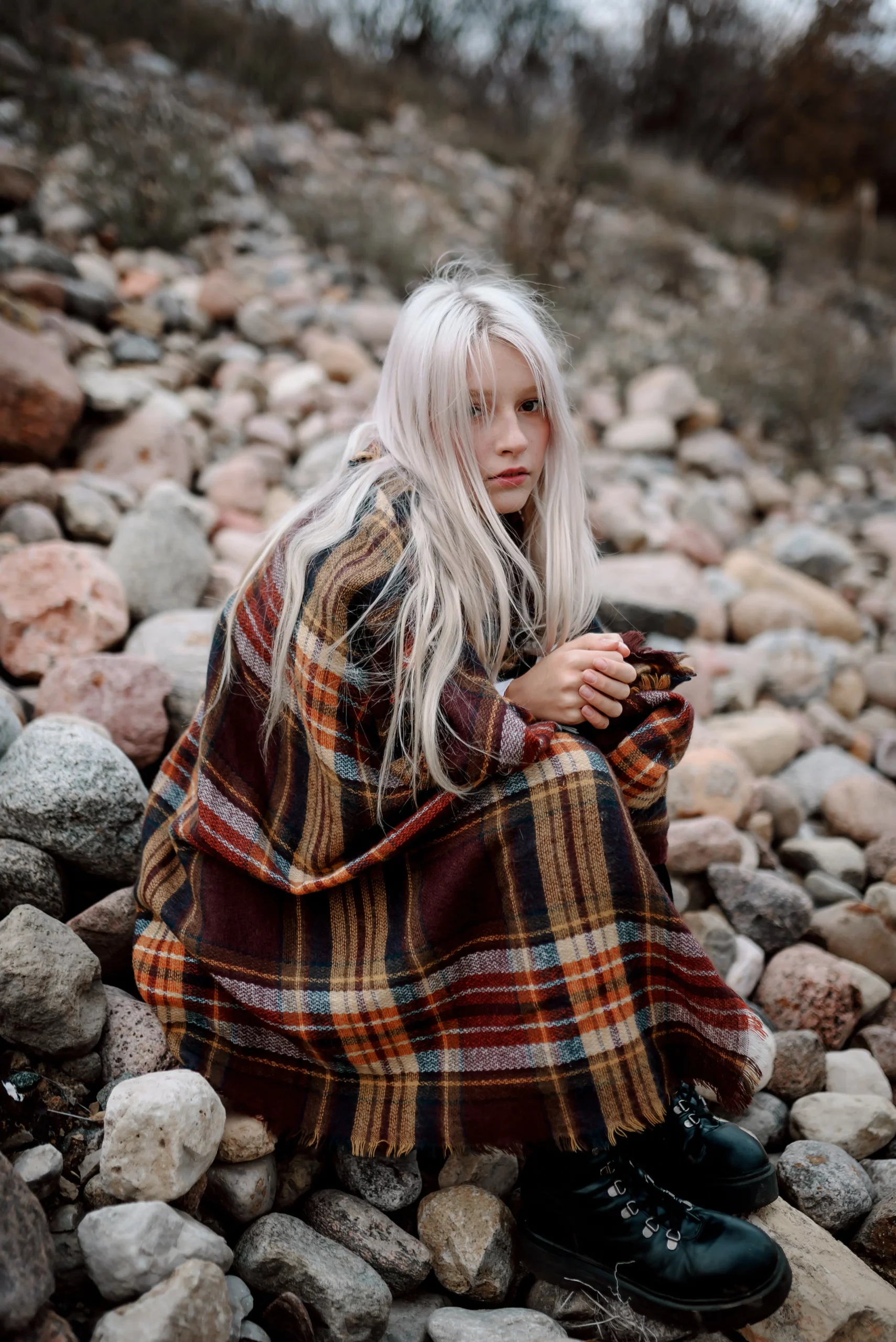 People seem to break out the plaid in their closets around the beginning of autumn and keep them as a staple all throughout winter. However, plaid can be worn during any time of the year.
To Recap
Overall, flannel and plaid are seen as the same thing, but they are entirely different. You might see a flannel shirt with a plaid pattern, but the two terms are not one in the same.
Both are typically used for or on button-down shirts and can be used in a variety of different styles. However, they do tend to go together hand in hand seasonally.
Just remember that flannel is a fabric and plaid is a pattern, and you'll never get them mixed up again!
By the way, be sure to check out these flannel and plaid shirts if you're in need of some new pieces for your closet!