Flamingo Shop is a famous fast-fashion brand dedicated to making women's clothing affordable but not by skimping on quality.
The brand claims to find manufacturers that typically produce for big brands and offers them to customers without the markup.
But is the brand worth the hype? Keep reading our Flamingo Shop Reviews to find out.
RELATED: 7 "Try Before You Buy" Clothing Brands
What is Flamingo Shop?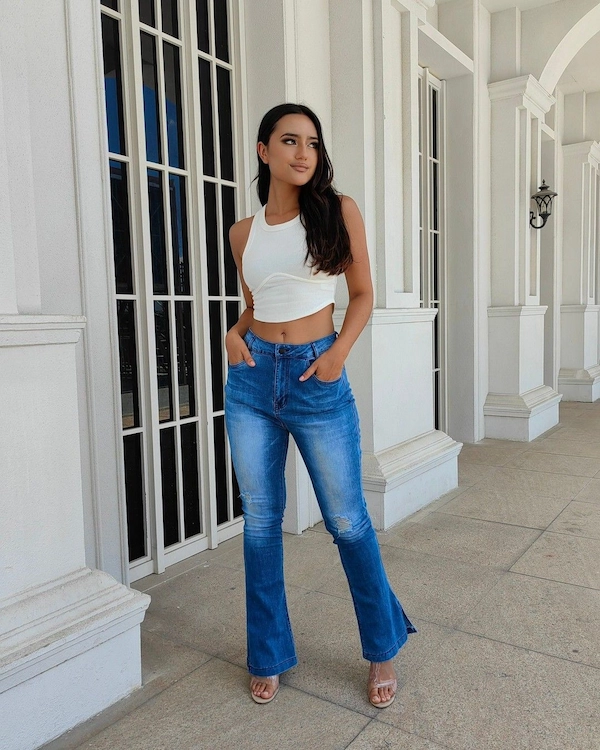 Flamingo Shop is an online retailer of women's clothing, selling jeans, dresses, activewear, tops, bottoms, lingerie, swimsuits, and more.
The shop often offers sales and discounted clothing, but prides itself on maintaining a quality standard.
Is Flamingo Shop Legit?
ScamDetector gives Flamingo Shop a trust rating of 58.6%, which isn't the best but also not the worst. Basically, what you get at Flamingo shop is hit or miss.
The brand has also had complaints about quality and shipping, among other things, and has an F rating with the Better Business Bureau.
However, there are customers who received their purchases without problems and were pleased with the items, so in some cases Flamingo Shop can be a legitimate brand.
Flamingo Shop Reviews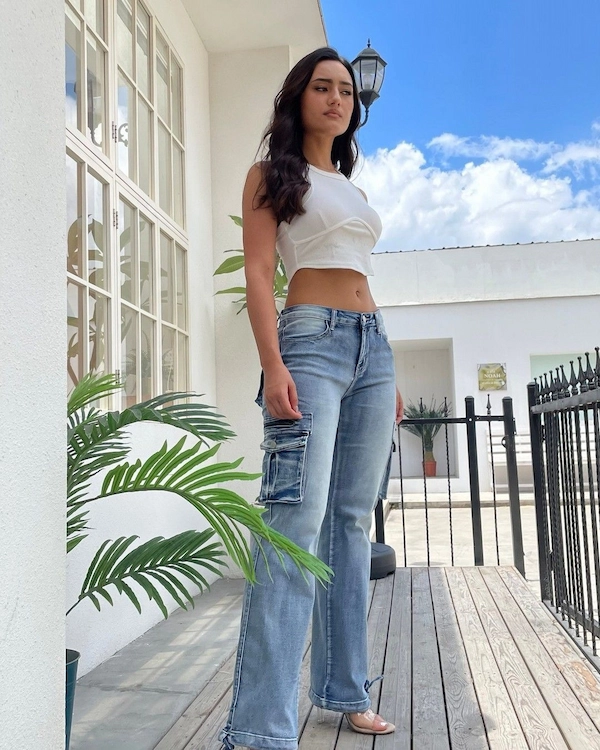 Overall: ★★★ (3 stars)
Though the customer reviews on the Flamingo Shop site for individual products mostly say shopping with them is a seamless and excellent experience, other sites like Trustpilot have mixed reviews.
Many customers said their products were made with cheap materials, shipping took too long, and the overall quality simply wasn't there.
Some were pleasantly surprised by their orders, but others had trouble even receiving them and getting in touch with customer service.
All in all, it's not the worst brand to buy clothing from, but there are definitely areas that are lacking.
Top Alternative: NewChic
Pricing: ★★★★ (4 stars)
Because Flamingo Shop prides itself on the quality of its items, prices are a bit more than Shein and other massive online retailers. However, prices are still very cheap and affordable for the average consumer, ranging from around $10-$30.
Customers gave mixed reviews on the price, some saying it was quite affordable, while others saying the quality did not really match the price.
Quality: ★★★ (3 stars)
Customers felt mixed feelings about this brand's quality. Some said the materials were soft and comfy, while others felt the materials were cheap and clothes poorly produced.
All in all, the quality just depends on the item you buy, but unfortunately, there's no way to tell what the quality is like before you purchase.
Some were surprised by the good quality of the jeans they ordered or other clothing items, but others were sorely disappointed, saying the quality did not match the online photos or deteriorated over a short period of time.
Top Alternative: Boohoo
Shipping: ★★★ (3 stars)
Some customers felt the shipping from this company was fast and efficient. They also appreciated the packaging of their clothes. The presentation was a high point.
Others were waiting a month or longer for their products and could not get in touch with customer service. Some were upset when they had to cover shipping costs, even for returns.
Shipping is free for orders over $59. Otherwise, it costs around $5 for standard shipping.
The company says your items will arrive within 5-7 business days if you reside in the US, but shipping time sometimes takes longer than usual (7 – 12 business days) and can even take up to three weeks in some extreme cases.
Items are generally shipped from Asia, and the company ships to the US, UK, EU, Mexico, and Canada.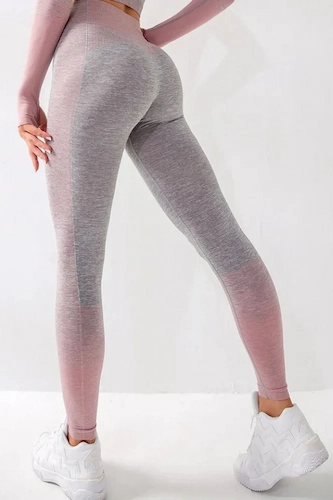 This brand has many booty-lifting leggings and even some carbon copies of popular brands like the famous contour leggings that shape your butt.
There are different colors, patterns, styles, and sizes ranging from XS to 4XL. However, there are only a little over 50 kinds to choose from.
Many customers said the leggings were soft and comfortable. However, some reported wear and tear after a few uses and even sagging in some areas.
---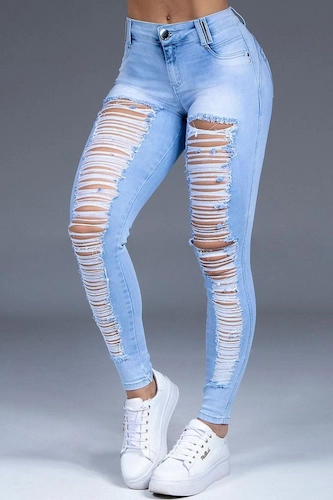 If you're looking to add some diversity to your jeans wardrobe, it may be fun to pick and choose a few pairs from Flamingo Shop. They have a lot of distressed jeans to choose from as well as many styles like high-waisted, skinny, flare, and more.
Many customers said the jeans fit well, which is a hard thing to accomplish. They also said they were flattering on their curves and lifted their butt.
There are a couple of instances where customers said that the jeans didn't look like the picture and the sizing was off.
---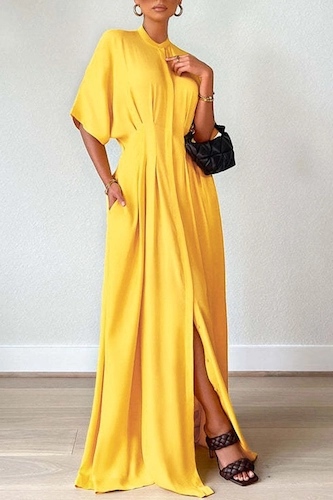 In terms of dress options, this shop offers the three M's: Maxi, midi, and mini. If you're looking for casual or for the club, they have it all and in every color.
There were a lot of complaints about the dresses this company had to offer, claiming they either were too oversized, very transparent, or made from cheap material. Customers seemed to be extra disappointed with the quality of their dress selection, so use caution when ordering.
Top Dress Alternative: Lulus Dresses
What Customers Are Saying
This shop had a lot of mixed reviews, so we hand-picked a few of the most common praises and complaints of the brand from the web:
Fun patterns and styles
Affordable clothing options
Some say the clothing was comfortable and soft, while others say the items were poor quality and thin
The experience seems to be hit-or-miss
Late and missing packages
Tricky and costly returns
In Conclusion: Worth It?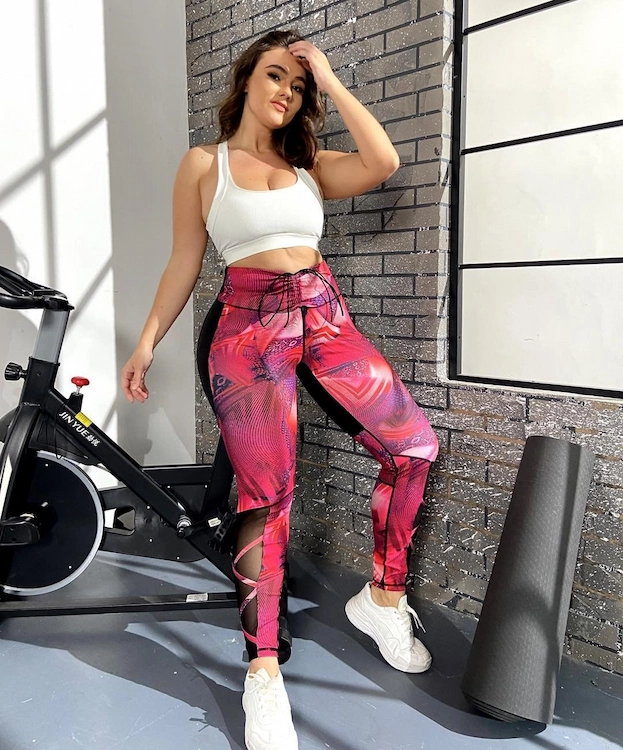 This brand may be too risky to order from because the reviews are so inconsistent that you'll never know what you're going to get.
Some customers say clothing is comfy, fits well, is affordable, and ships fast. Then on the same thread, some customers complain about cheap material, delayed shipping, poor return policy, and clothes not fitting. It really does seem like a love-hate kind of brand.
If you do want to purchase from The Flamingo Shop, we recommend making a small order first to test out the company before diving in head first with a huge haul.
Flamingo Shop Alternatives
Return Policy
Customers can return most unused items by contacting the company at support@flamingo.shop within 7 days of receiving the items, according to the store's return policy.
Customers are responsible for covering shipping costs, however.
Also, swimwear, intimates, and beauty products are final sale for hygienic reasons.
FAQs
Where Is Flamingo Shop Located?
Flamingo is located in Florida, yet its products come from manufacturers in Asia.  
How long do Flamingo orders take?
Flamingo orders take anywhere from 5-12 business days and can be delayed up to three weeks. Some customers reported even longer delays. 
UP NEXT: 27 Best Online Clothing Stores for All Your Fashion Needs