Fashionable, stylish athleticwear has taken over closets for the last two years, but finding good quality brands can be a frustrating process.
Since there are many athleticwear brands, we have chosen two to go head to head so you can see which one you should put on your list to try. Read our Fabletics vs Athleta comparison below for more!
RELATED: 18 Best Athleisure Brands to Get You To The Gym
Fabletics vs Athleta
Athleta is a major player in the athleisure game especially since focusing on comfort, versatility, and fair pricing. But ever since Fabletics came on the scene, many athletic brands are taking a back seat.
Even though these brands offer similar products, their ways of conducting business are a bit different. Below are the main points of each brand:
Fabletics (Winner)
Athleta
– VIP subscription model (pay monthly fee for a member credit you can use to shop)

– Offers excellent first-time member sales like 2 for $24 leggings and other sales

– Fun pieces and matching sets for all body types

– Offers affordable deals on outfits and bundles

– Women's and men's collections

– Offers 500+ products with new drops every other month

– Collaborations with celebrities such as Lizzo, Vanessa Hudgens, Maddie Ziegler, etc.

– Free shipping for all purchases over $49.95

– Free returns within 90 days of shipment
– No subscription model (regular store)

– Offers occasional sales and discounts

– Women's and girl's collections only

– Offers 2,000+ products

– Actively searching for more sustainable, quality materials

– Inclusive sizing for all styles

– Garments last for years

– Free shipping on orders over $50 for reward members

– Free returns within 60 days of purchase
How They Work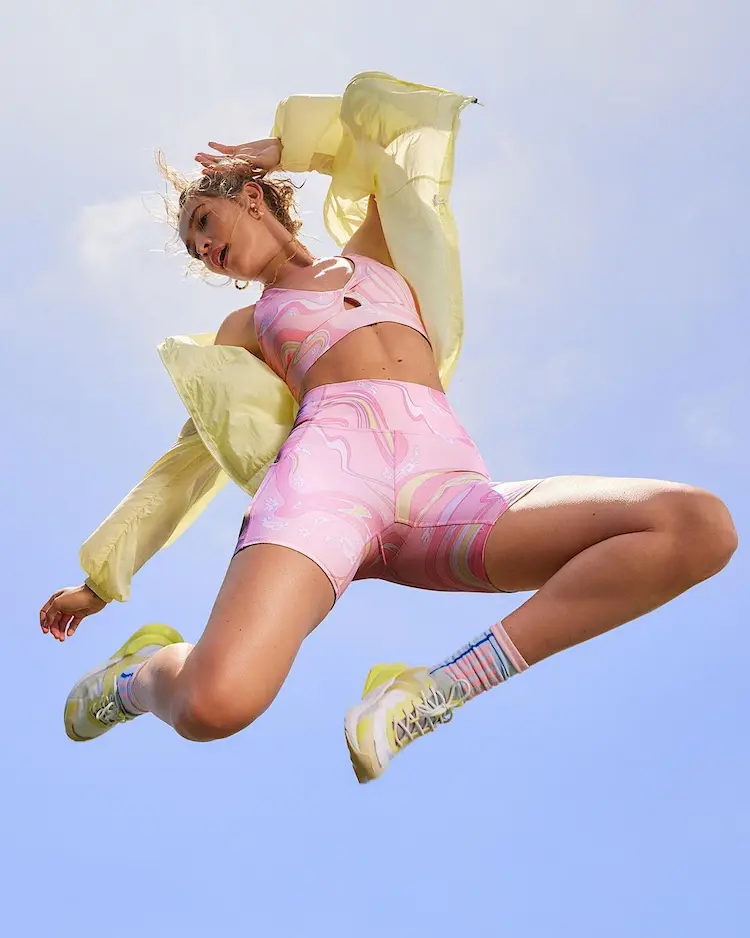 Fabletics
Fabletics is a membership subscription brand. Each month you will either get charged $54.95 for 1 VIP member credit or you can decide to skip the month between the 1st and 5th of each month.
With your member credit, you can purchase anything on their site that costs 1 member credit. This typically includes anything except larger bundles.
Every month, they have recurring outfits that they put together which are the best deal – you can snag these for your 1 member credit. They typically have a pair of leggings or shorts, a sports bra or shirt, and sometimes an additional item as well.
You can also shop at Fabletics as a non-member if you'd like. However, by being a member, you will get 20-50% off retail prices, including new arrivals.
You also get the same VIP perks and prices at their sister shapewear brand Yitty (you can use your Fabletics credits here).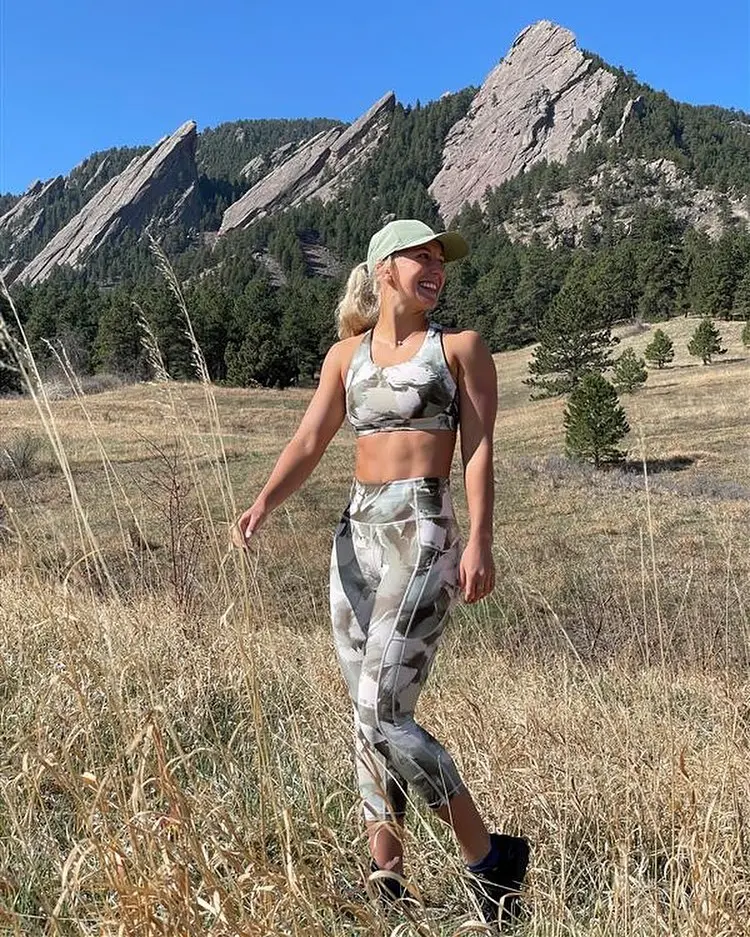 Athleta
Athleta is a top athleisure brand offering hundreds of innovative products, comfortable fabrics, and inclusive sizing for customers.
Their pieces easily transfer from gym to work or vice versa so you don't have to continually change all day.
They are often deemed one of the best athleisure brands for athletes who need quality garments that last for years.
RELATED: Our Athleta vs Lululemon Review: Which Activewear Is Better?
Fabletics
Fabletics has anything surrounding activewear you can think of. If you can work out in it, they will have it.
They also just dropped new loungewear and swimwear collections made of the same quality materials as their activewear.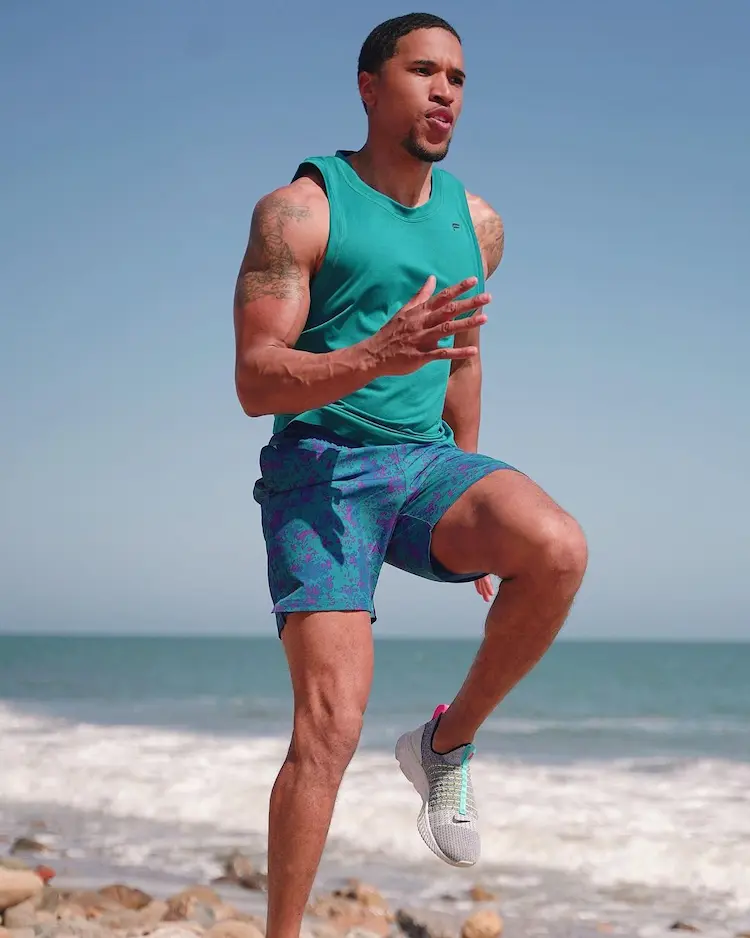 Some of their collections include shoes, athletic gear, joggers, leggings, intimates, sports bras, sweatshirts, jackets, dresses, and more.
They also offer shapewear through Yitty, a sister brand founded by Lizzo offering inclusive shapewear to fit everybody.
Athleta
Athleta offers an extensive amount of athletic products with collections for women and girls to shop from.
They also offer loungewear and casual wear for all-day comfort.
Some of their styles include bras, swimwear, rompers, sleepwear, sweaters, t-shirts, joggers, skorts, and a large clearance section.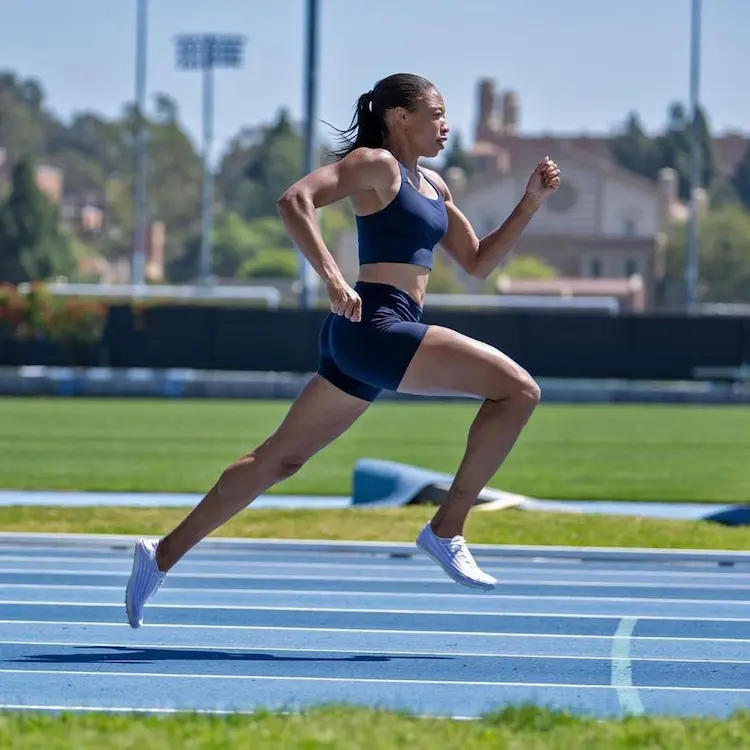 Pricing
Fabletics
Fabletics pricing depends on whether you are a VIP subscription member or not, but typically their products are cheaper than you'd find at Athleta (especially their first-time member deals).
They have many deals for first-time members such as 2 for $24 on leggings, member credits that save money on a new outfit, 3 for $20 underwear, and plenty more. These deals are a great way to try out the brand without breaking the bank.
Plus, prices are discounted for members, so you will always get sets for about $55 with a membership instead of an average of $75 without.
Athleta
Athleta's products average between $30 and $100 (but can go lower or higher depending on the item), offering mid-range priced gym and athleisure wear.
They also have a sale section and occasional sales. However, Athleta doesn't offer nearly as good of sales as Fabletics offers.
Sizing
Fabletics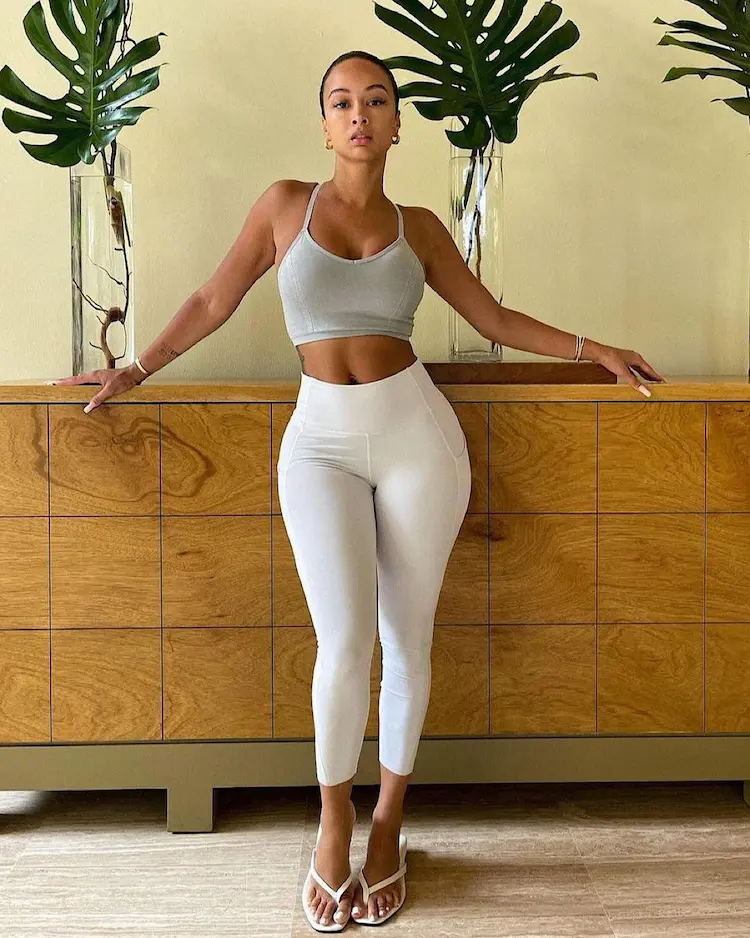 Fabletics women's collections offer sizes XS to XL with plus sizes from XL to 4XL.
Men's sizes are XS to 2XL.
Yitty's sizes are women's XS to 6XL.
Athleta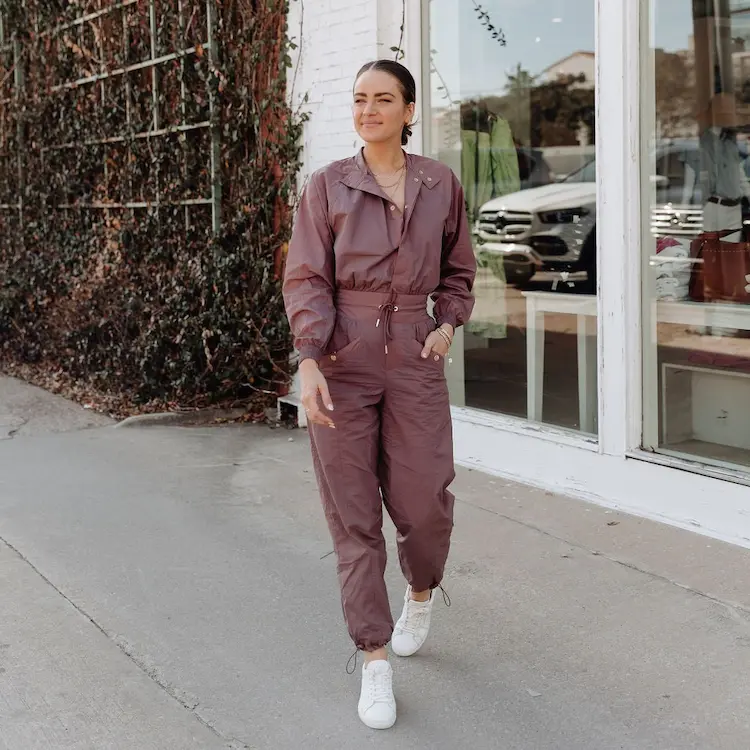 Athleta has added extended sizes to all of its collections to include all body types.
They have a plus-size collection offering XL to 3XL as well as adding those sizes to each product offered.
Quality
Fabletics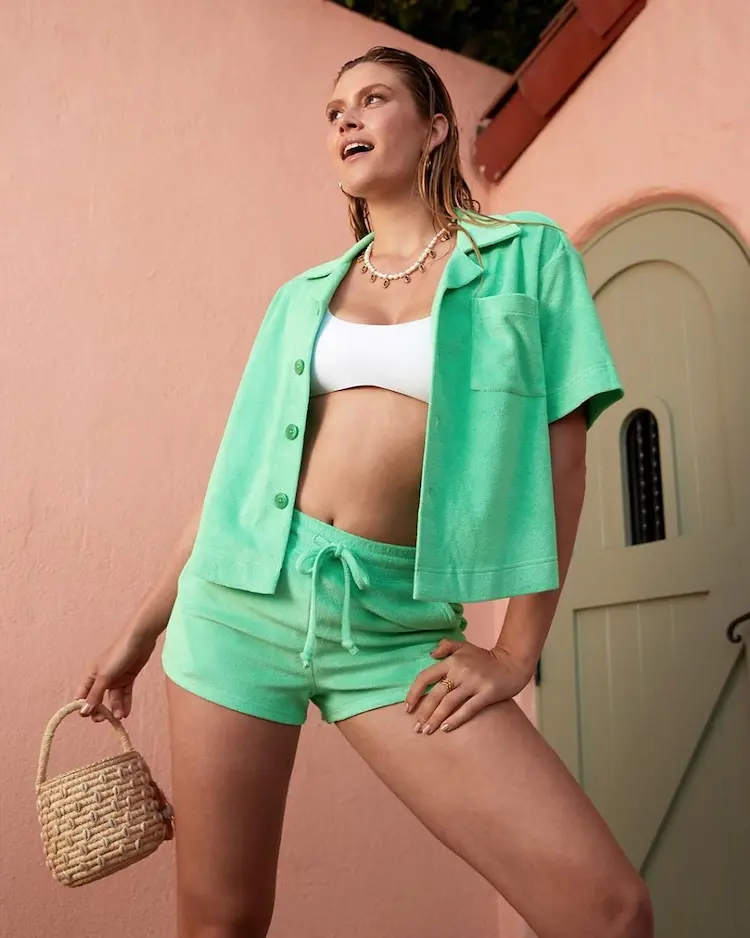 As far as quality goes, each product has a different compression level from light to max. Each fabric has a different name so you can figure out which one you want to purchase.
The compressions are mainly dependent on how "held in" you want your silhouette to be in each workout. For HIIT workouts, the PowerHold® leggings will be best whereas for yoga, PureLuxe or Motion365 would be ideal.
However, when it comes to real customer reviews, Fabletics didn't always meet expectations when it came to quality. Some of their garments aren't of great quality, most often their fast fashion collections that come and go.
Athleta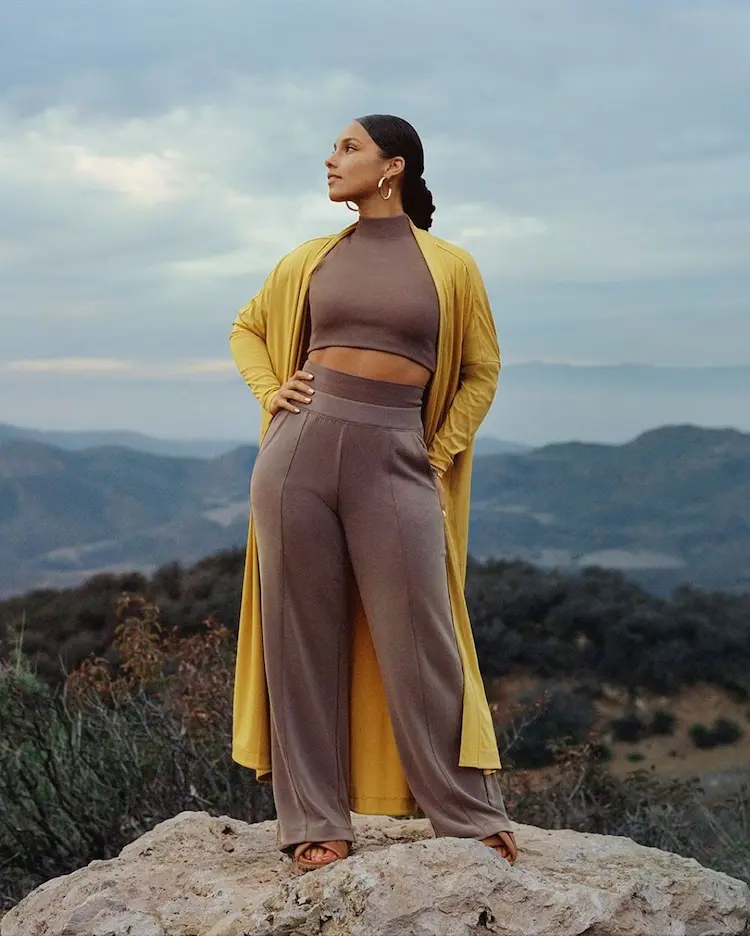 In comparison, the quality of garments from Athleta tends to be more reliable. You can almost always guarantee you're getting a good quality piece of activewear, whereas quality seems to be a hit or miss with Fabletics.
They also seem to focus more on sustainability.
In 2021, 79% of the cotton sourced for Athleta was from sustainable sources.
The synthetic fibers within the activewear used, primarily polyester and spandex, are not sustainable, though.
Athleta is part of many fashion sustainability groups to help the quality of their clothing increase by using high-quality, eco-friendly materials.
The majority of their product sold now is made with ultrasoft materials for loungewear and body contouring materials for their activewear.
Customers' Thoughts
Both brands have built a loyal customer base and many customers have tried both brands. We've done the research – here is what customers think about each brand based on online reviews.
Fabletics clothing is typically high-quality, but can sometimes be a hit or miss
Fabletics leggings tend to be higher quality and more reliable than their other garments
Fabletics fabrics are comfortable and body-contouring
Both brands have great casual wear and athleticwear combinations, with a variety of trendy styles and variety of prints
Athleta's clothing is more reliable, almost always guaranteeing well-fitting and high-quality items that last years
The extended sizing and large clearance sections are appreciated at Athleta
Some people like the Fabletics membership program, but some would rather shop regularly at a store like Athleta
In Conclusion: Which One Should You Buy?
Overall, brands have a great selection of activewear. For those who live a very active lifestyle, we think Fabletics is a better all-around brand with more affordable options.
For my high-intensity workouts, I love Fabletics. I have about 4 different sets from them, as does my family. We all really enjoy how well they contour our figures and can be worn as casual wear outside of the gym. However, the membership program isn't for everybody.
For those who only need a few pairs of leggings or sports bras for yoga or light workouts, Athleta would definitely be a great investment that will last for years to come. Which brand you choose to shop for ultimately depends on your workout needs!