Focusing on hair and body hygiene products, Every Man Jack is a company that offers chemical-free formulations that are perfect for sensitive skin.
This growing brand has reached the shelves of many top retail stores, but are they worth the money?
In our Every Man Jack reviews, we're going to look at their hygiene products and what customers think about this brand (including if they are worth it).
What is Every Man Jack?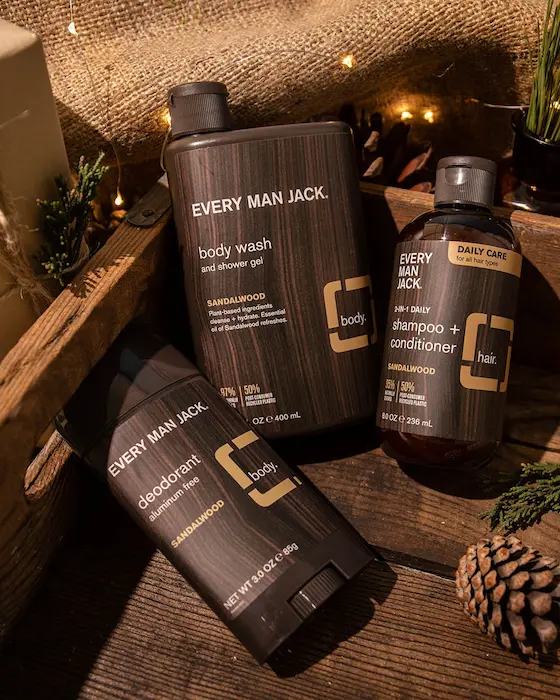 Every Man Jack is a company founded over 15 years ago that offers hygiene products for men, their main selling point being the benefit of using naturally-derived ingredients.
Since the brand is targeted towards men, it's only fitting that their products all use outdoor-inspired scents.
Every Man Jack Overview
When browsing through their website, you can immediately tell they have a little bit of everything ready to serve your shower routine.
Including hair, body, skin, and beard care, their products cater to the male demographic, and they also try to make their products as cost-effective as possible.
They also aim to make their products sustainable by using recycled packaging and being a National Forest Foundation Partner. Plus, all their products are cruelty-free and most are vegan.
Every Man Jack Reviews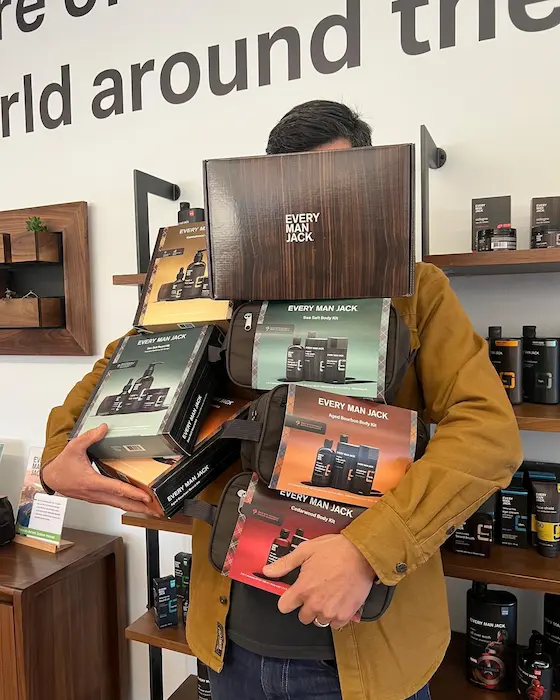 Overall Rating: ★★★★ 4 Stars
Many people love Every Man Jack for their affordable pricing, excellent scents, and natural formulas.
That being said, some products aren't as popular among shoppers, such as their deodorants. Many Every Man Jack reviews state the deodorant wears off quickly and doesn't do a good job at minimizing body odor, while also making their armpits feel wet throughout the day (which isn't very pleasant) or even causing irritation for some.
However, aside from the deodorants, other Every Man Jack products have great reviews.
Pricing: ★★★★ 4.5 Stars
Regardless of which product you look at, their pricing is pretty decent. Most of their products range from $10 to $40 on the high end, and they offer even more ways to save through sales and discounts.
You can also save by signing up for a subscription, which delivers you a new order every three months.
Returns & Shipping: ★★★★ 4 Stars
Every Man Jack offers free shipping on orders of $40 or more. Otherwise, flat rate shipping is $15 unless you spend over $25, then it gets knocked down to $5.
Currently, the brand only ships within the U.S. and to Canadian territories. Shipping is slightly more expensive for Canadian customers, but still affordable.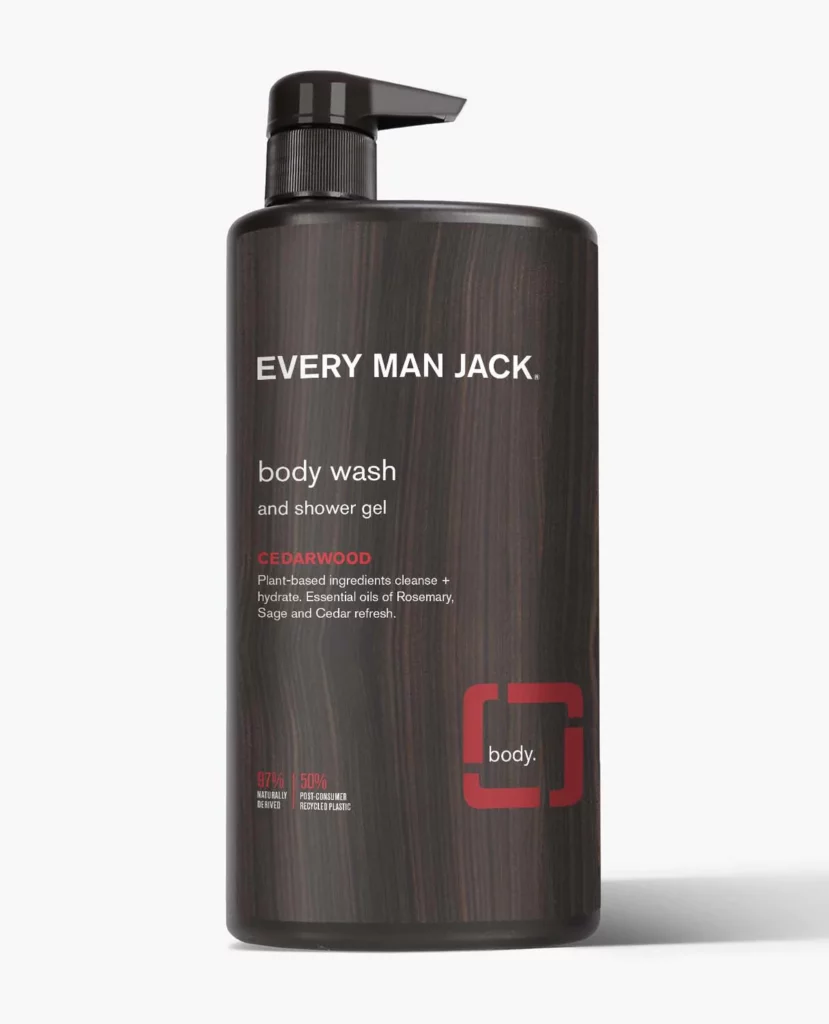 Featuring a range of popular scents to choose from, it looks like a lot of guys enjoy their body wash. However, some have mentioned they don't offer the best lather, but outside of that, you can get the benefit of cedarwood, aged bourbon, activated charcoal, and more.
They range from $9 to $17 in cost, and you can even opt for the gift set to have a variety of different scents on hand. You'll also find that some are catered toward oily and acne-prone skin, and others are better for sensitive skin.
---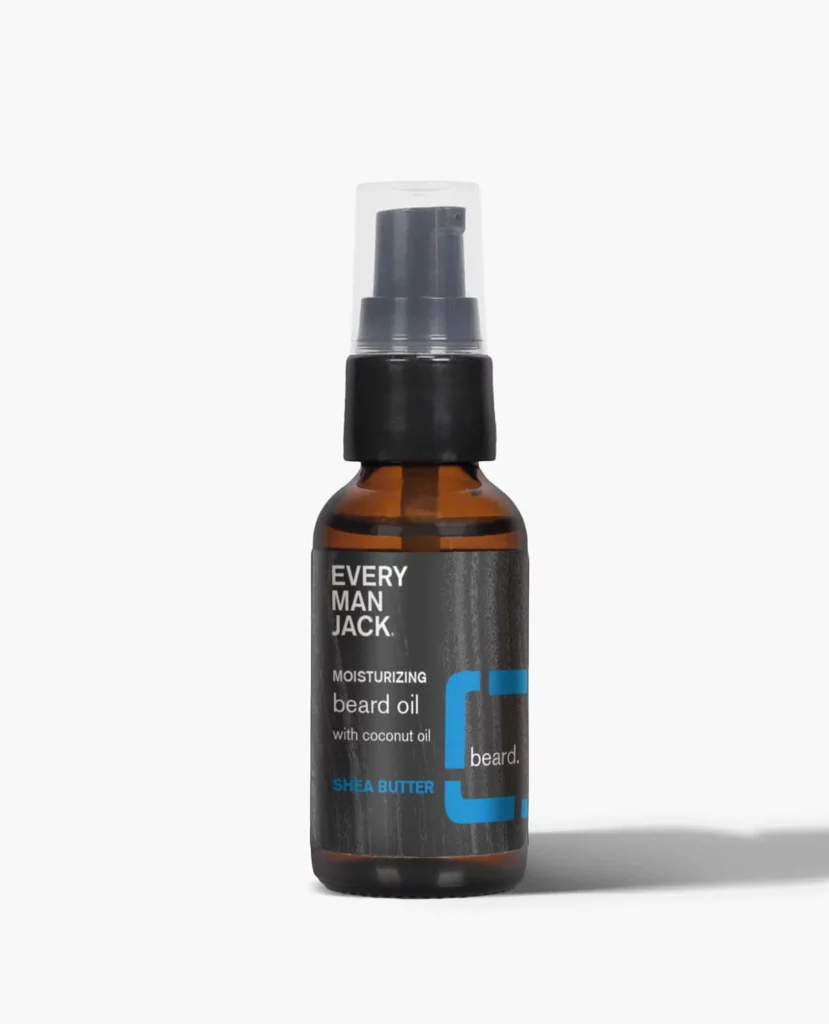 Offered in a small yet effective one-ounce bottle, their beard oil aims to condition and soften beard hair without irritating the skin. You can get it with either sea salt, sandalwood, shea butter, or natural hemp scent.
It's also paraben-free, vegan, and offers plenty of hydration and comfort for your beard and the skin underneath it.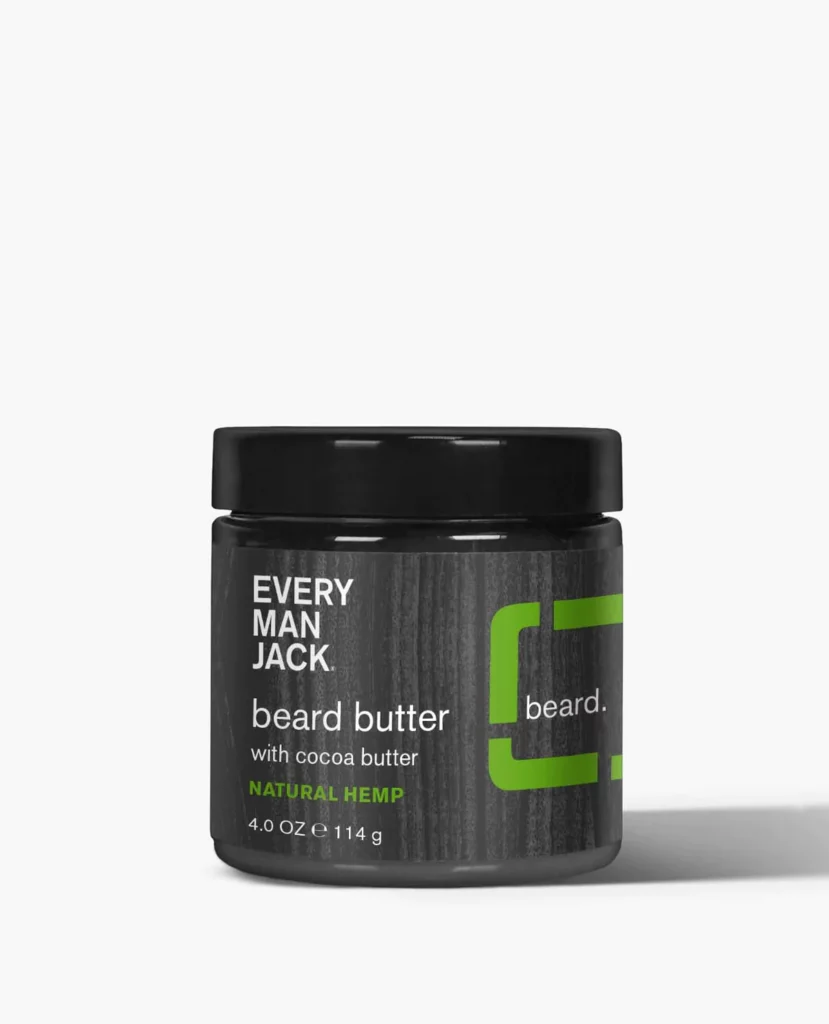 With a focus on keeping your beard healthy and styled, their beard butter is meant to hydrate while relieving dryness and itchiness. It also ensures that flyaway hairs aren't a problem, so your facial hair will always look its best throughout the day.
The product comes available in sandalwood, natural hemp, or sea salt scent, and although it's only four ounces, it should last you quite a while. You get the benefit of ingredients such as hemp seed oil, soy protein, coconut oil, and shea butter.
---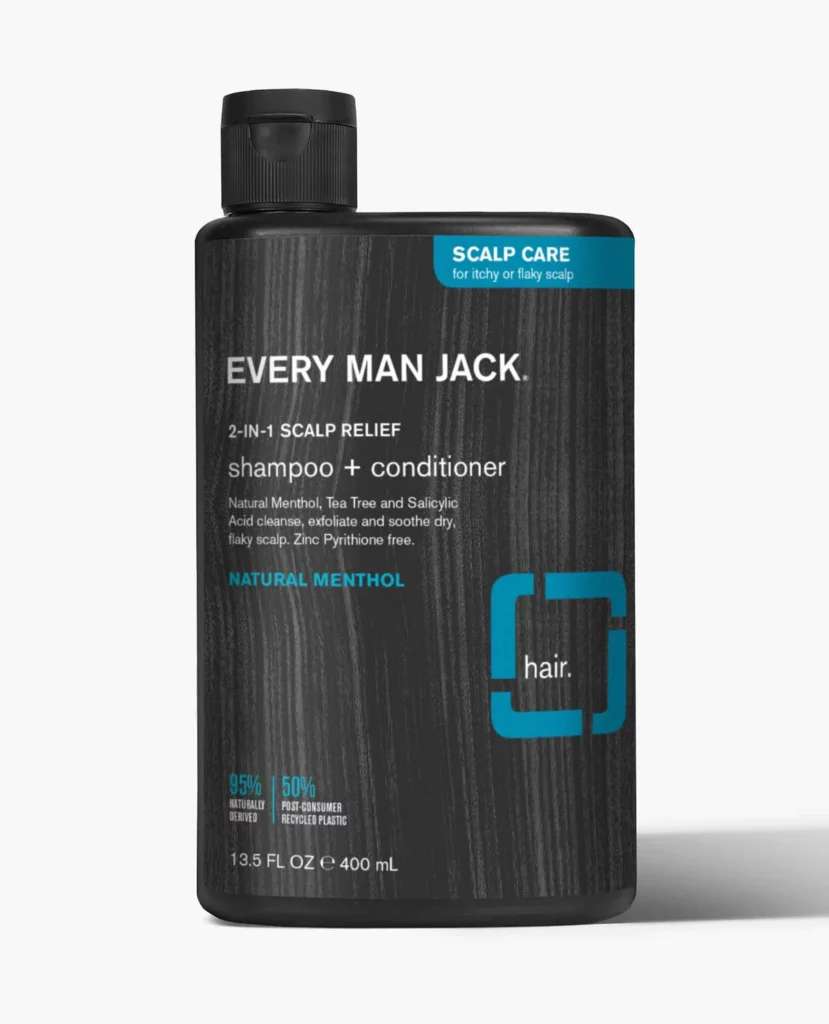 Their shampoos come with a 2-in-1 shampoo and conditioner recipe, and the ingredients have a lot to offer. You'll find solutions that are perfect for dry scalp, dandruff, oily hair, and even thinning hair.
Ingredients vary by which shampoo you choose, but many of them consist of peppermint oil, shea butter, coconut-derived compounds, and more.
They'll only cost you $12 per bottle and boast the same naturally-derived ingredients as the rest of their products.
---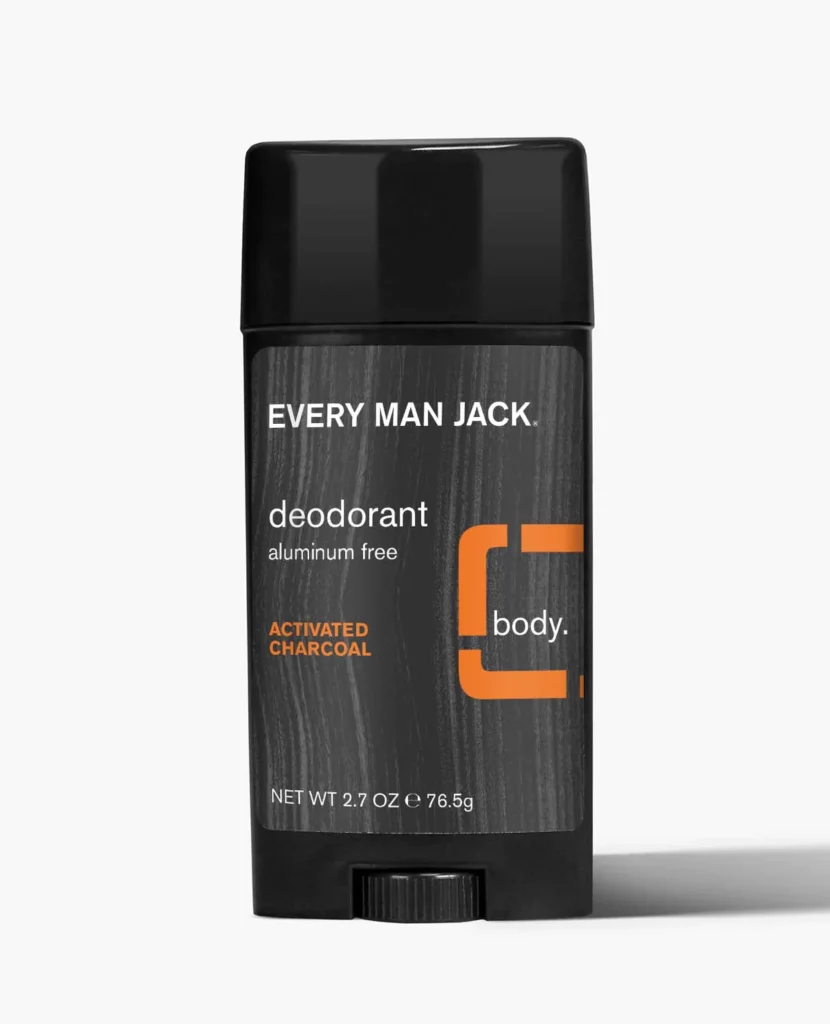 Every Man Jack deodorants feature the same staple scents found in their other products, such as cedarwood, citrus, crimson oak, and a few others. You can also get them as a spray to make life easier.
However, as we mentioned earlier, the worst Every Man Jack reviews are surrounding their deodorant. A surprising number of people complained about burning or irritation, not to mention it makes armpits feel wet throughout the day and the scent goes away quickly.
It's important to note that it is aluminum-free, so it's not going to be as effective as your typical drugstore deodorant (but it will be healthier).
That being said, many people have had bad experiences with this product and have found better aluminum-free deodorants elsewhere (we recommend Tom's or Schmidt's)
---
Return Policy
The company is somewhat vague about its return policy, but they do state that they accept all returns.
Customers have to reach out for a return authorization and ship the products back to the company.
You can also find the brand at popular retailers such as Ulta, Walmart, Target, Amazon, Bed Bath & Beyond, and others.
FAQs
Who Owns Every Man Jack?
The company was founded over 15 years ago by Ritch Viola, who has continued to be the driving force for the brand's products and vision.
How To Use Every Man Jack Beard Butter?
It's advised to only use a dime-sized amount of beard butter on dry facial hair, but you may need more or less depending on your hair.
Is Every Man Jack All Natural?
Although the company heavily focuses on naturally-derived ingredients, they aren't always 100% natural, depending on the needs of the products.
Is Every Jack Man A Clean Brand?
One of the cleanest out there, Every Man Jack's approach to naturally-derived ingredients, in addition to being paraben-free, vegan, and aluminum-free, makes them a clean brand you can rely on.
The Bottom Line
Even if all of their products don't work for everyone (mostly the deodorants), they're worth a shot if you're looking for hygiene products made from natural ingredients.
They have everything you need for your morning routine and more, all for relatively affordable prices.
If you're considering their deodorants, you might want to start with another top-rated brand for aluminum-free deodorants before trying Every Man Jack as it doesn't have the best reviews (although some people do like it).
Every Man Jack Alternatives