Calling all minimalists and fashion basics lovers — the showdown between popular clothing brands Everlane and Madewell is about to go down.
Both brands are known for their everyday essentials and jeans, but how do the two compare? Is one brand better than the other?
Read our Everlane vs. Madewell review to find out which brand comes out on top!
Everlane vs Madewell: Overview
Before we take the plunge, let's take a quick look at what both brands have to offer:
Everlane
Madewell
– Offers clothing for men and women
– Offers minimalistic essentials and basics
– A little more affordable than Madewell
– Smaller number of items on sale
– Sustainability rating is "not good enough" from Good On You
– Has a 30-day return policy (costs $7 to return by mail unless you opt for store credit)
– Quality can be a hit or miss
– Much smaller variety than Madewell
– Less size-inclusive (up to XXL)
– Free shipping over $75, returns cost $7 unless you opt for store credit
– Offers clothing for men and women
– Offers more fun and unique clothing
– More expensive than Everlane
– Wide selection of items on sale
– Sustainability rating is "not good enough" from Good On You
– Has a 30-day return policy (returns are free if you're a Madewell Insider)
– Quality tends to be better overall
– Much larger variety than Everlane
– More size-inclusive (XXS to 4X)
– Free shipping & returns for Madewell insiders
What is Everlane?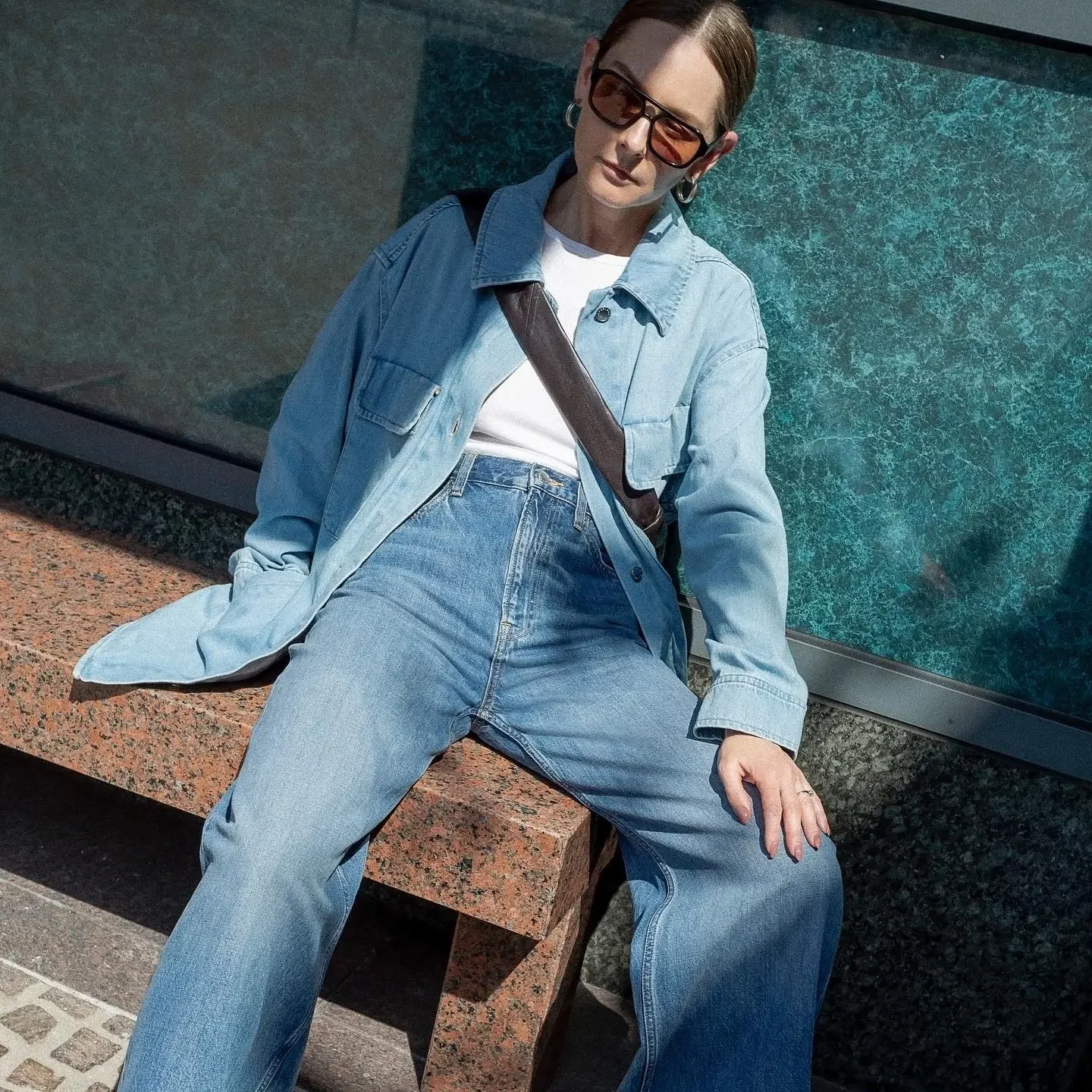 Established in 2010, Everlane was founded on the principle that clothing should have transparent prices. 
Headquartered in San Francisco, Everlane makes the conscious decision to let its shoppers know just how much they're paying for an item and where the items are made. 
Everlane houses some of the best basics and everyday styles, focusing less on the latest trends and more on wardrobe essentials that are easy to mix and match (perfect for any capsule wardrobe).
What is Madewell?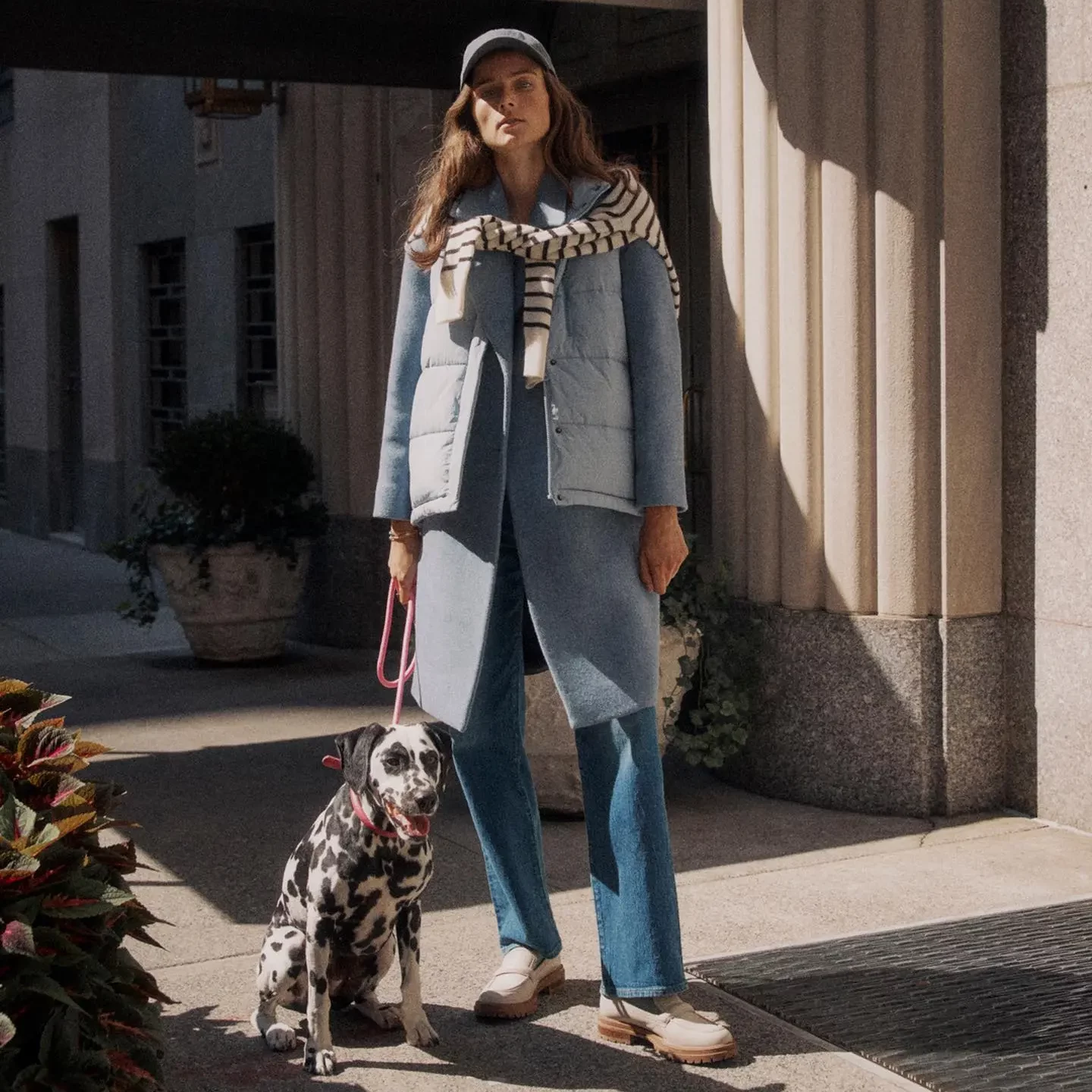 Madewell was first founded in 1937 in New Bedford, Massachusetts as a workwear apparel company (think bib overalls and tons of corduroy).
Like all brands must do to stay relevant, Madewell evolved with the times and started creating more modern fashion catering to millennial minimalists and denim lovers. 
It wasn't until the early 2000s did J.Crew acquire Madewell, and once internet shopping became more popular, so did Madewell.
With a good mix of fun prints, basics, and everyday essentials, Madewell is an awesome shop to buy everything your wardrobe needs.
Everlane vs. Madewell (Products & Style)
Everlane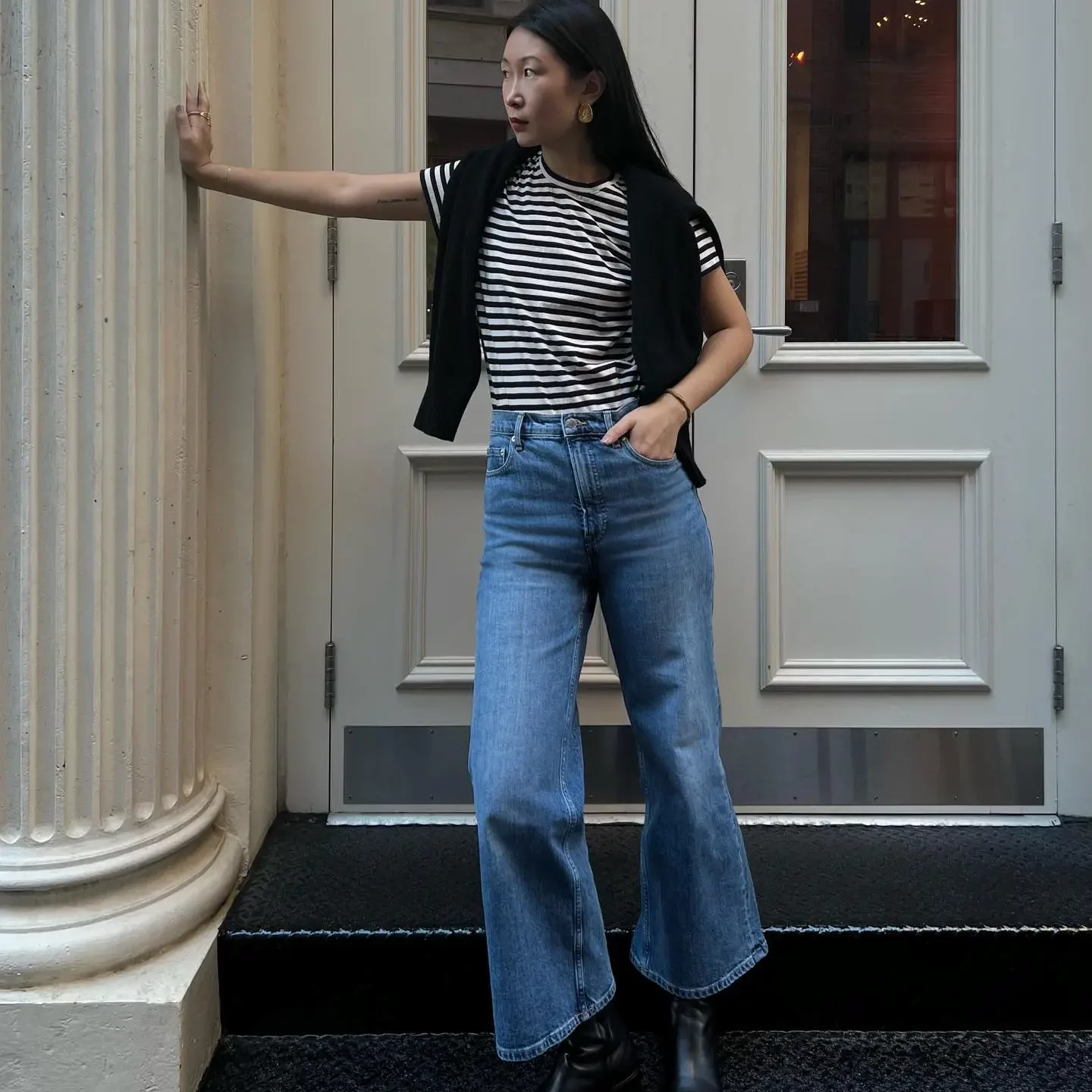 Everlane offers apparel for women and men who love wearing clothing that isn't too flashy or bold.
Their garments mainly feature neutral and cool tones that are classy, chic, and modern. Many of their styles are pretty boxy, so don't expect to find a bodycon dress at Everlane.
They offer a decent variety of items including tops, bottoms, shoes, and more, with sizes up to XXL. Everything you could possibly need to build a minimalistic wardrobe, Everlane has. 
That being said, their selection is still fairly small compared to other brands (including Madewell). At the time of writing this article, there are 74 total items in the women's department.
Madewell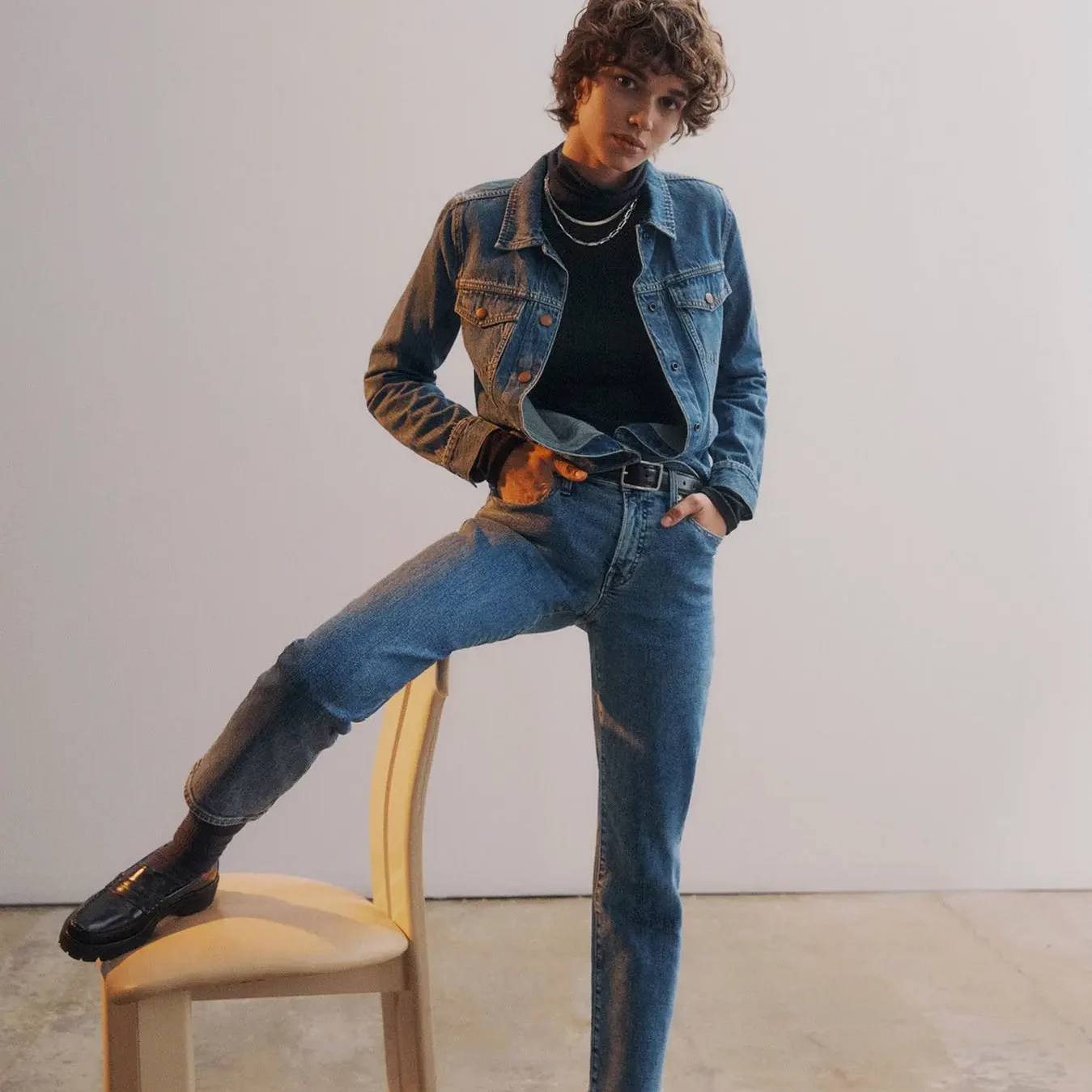 Although Madewell definitely has some minimalistic wardrobe staples, they also have more trend-inspired options and offer bolder colors. Their options seem to be aimed at a wide variety of styles
Madewell is aimed at a younger demographic, which is one of the primary reasons J.Crew bought out the brand. 
Not just that, but Madewell has much more to offer than Everlane. While Everlane has 74 total products in the women's section (including shoes and accessories) at the time of writing this article, Madewell has a total of 3,037 items (not including shoes or accessories).
Madewell also has more to offer community-wise as well. They have a section to Trade In Your Denim, a Pre-Loved department that sells vintage and recycled clothing, and plenty of Style Inspo to go around.
In addition to all that good stuff, Madewell also offers sizes ranging from size XXS to size 4X, so they are more size-inclusive than Everlane.
Denim
Everlane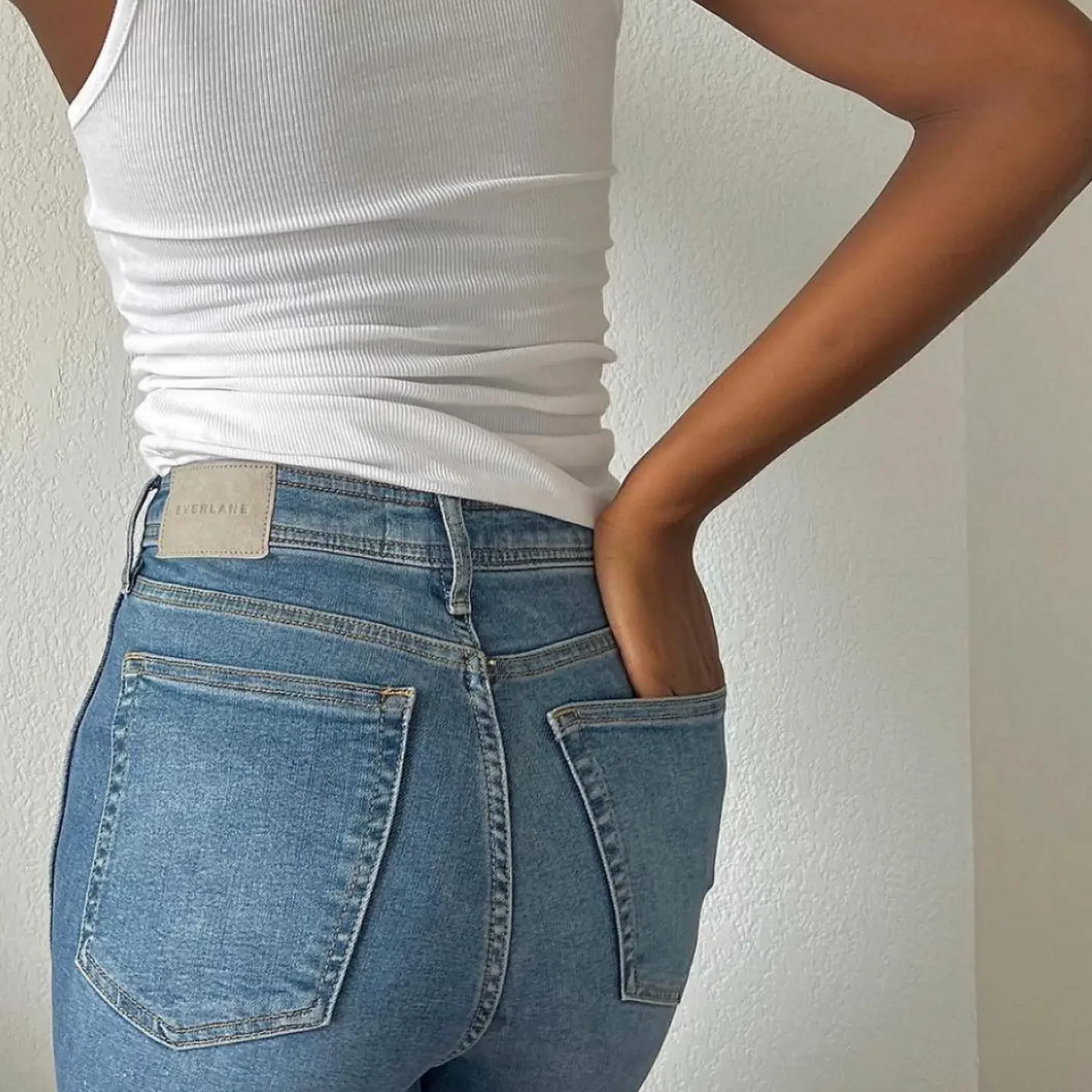 Both Everlane and Madewell are especially well-known for their denim, but does one brand do denim better than the other?
Well, at Everlane, finding the perfect pair of denim jeans starts with The Denim Guide. This guide gives you all the information you need to find the right fit and style so you can wear the perfect pair of jeans. 
This guide tells you what each fit does for the waist and the booty, which shape will give you legs for days, and also explains each stretch Everlane denim offers!
Currently, these are the jean styles Everlane sells:
Madewell
On the other hand, Madewell's denim selection is a lot more vast than Everlane's.
With more styles, fits, and sizes, Madewell's denim department blows Everlane's out of the water when it comes to quantity and inclusivity.
Not only does Madewell offer different styles and trends like 90s-inspired denim and baggy jeans, the brand also carries classic styles like flare jeans and skinny jeans.
Even better, Madewell offers maternity jeans, plus-size jeans, petite jeans for the shorties, and tall jeans for the tall squad!
Madewell's denim selection is super inclusive of everyone and their body types, which is always a plus in our books. 
Everlane vs. Madewell (Quality)
Since Madewell is slightly more expensive than Everlane, it makes sense that they are a slight step up in quality.
While both brands have received great reviews from shoppers on their websites regarding clothing quality, some shoppers say they expected better quality from both brands based on the price range.
Quality also seems to be a hit or miss, especially for Everlane. If you browse through most of Everlane's product categories, you'll notice they have more expensive options and cheaper options.
The more expensive options are always better quality, so we recommend buying these if you decide to go with Everlane. For example, many people say the $100 cashmere from Everlane pills easily and feels scratchy.
Some reviews also believe both brands have gone downhill in quality in the past couple of years.
Prices
Everlane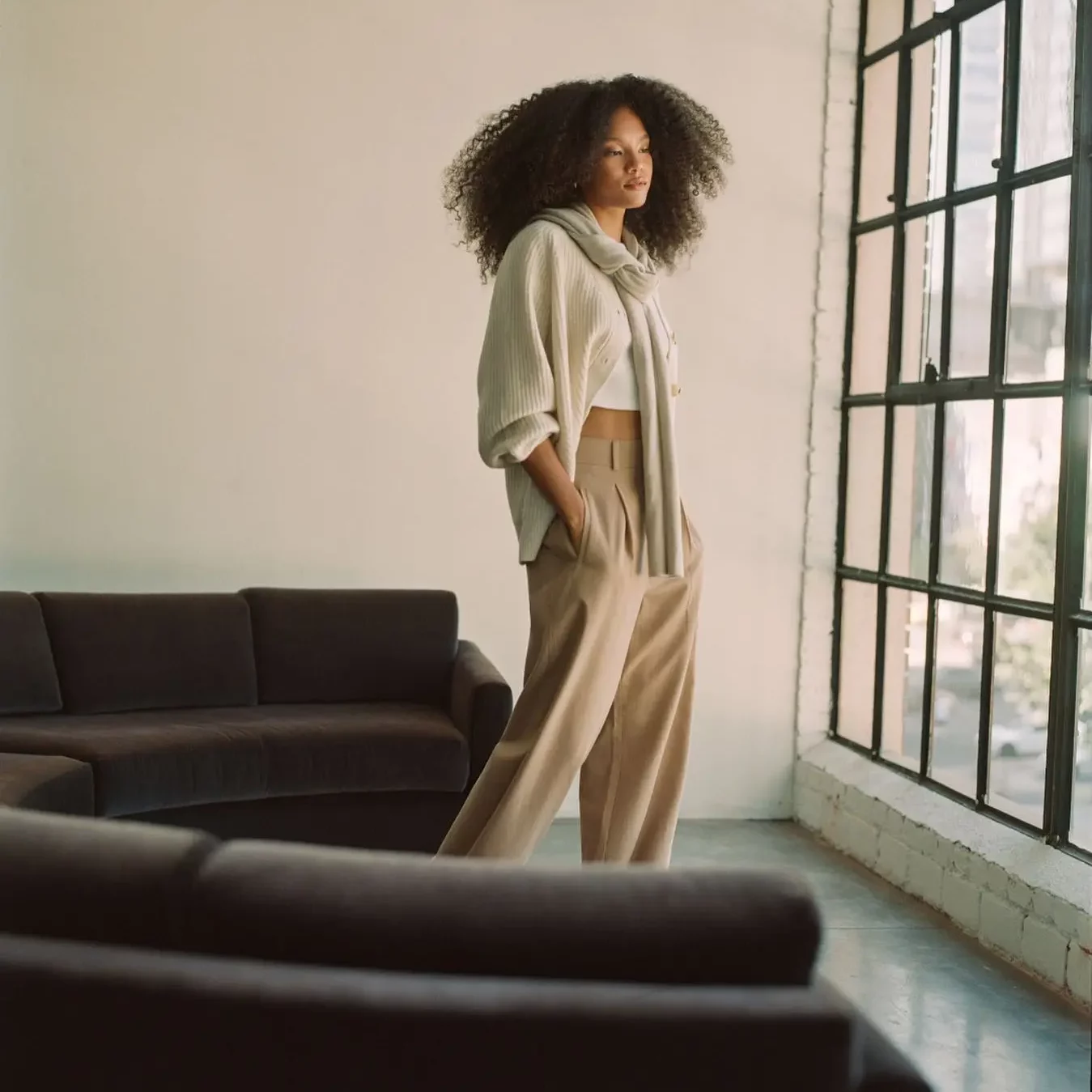 As mentioned before, Everlane prices are a bit more affordable than Madewell with prices starting at $15 and getting as high as $275 depending on the product type.
Everlane makes it a little difficult to navigate these prices, though, because the filters on the website don't include options to shop by price at the moment. 
However, you can always check out the Everlane sale page for bonus savings (you can shop by price in this section).
Madewell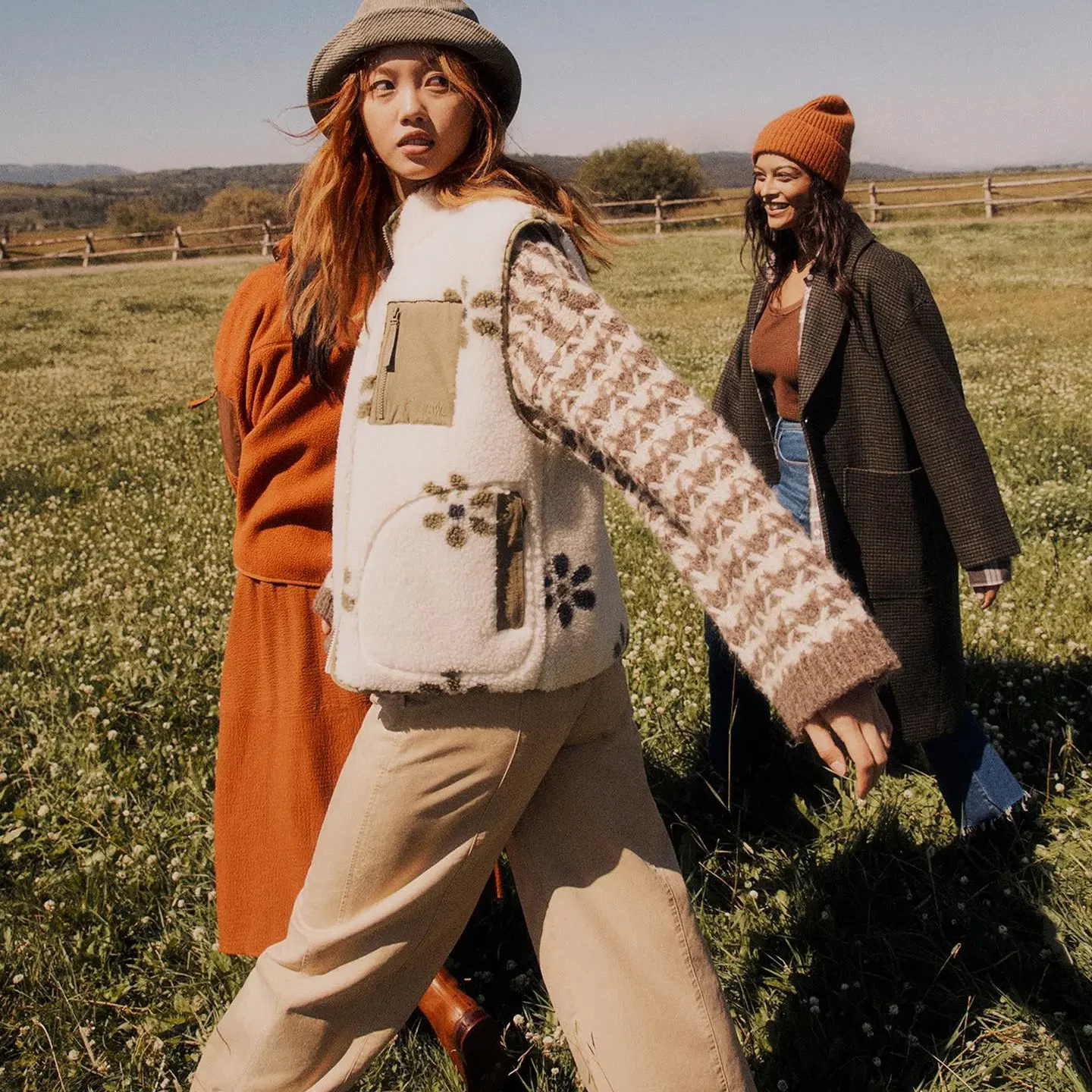 Meanwhile, Madewell's prices have a much wider price range. Prices start as low as $15 and can reach nearly $800! 
For example, Madewell denim typically costs $128 – $158 whereas Everlane denim can cost $68 – $118 (or even less if there are any sales).
Navigating the Madewell website is a lot easier than shopping on the Everlane website thanks to the use of filters and clean interface, but some shoppers do think Madewell is a bit overpriced in comparison to the quality of the garments.  
And again, you can shop Madewell sale or even their pre-loved section to save some money.
Sustainability
Everlane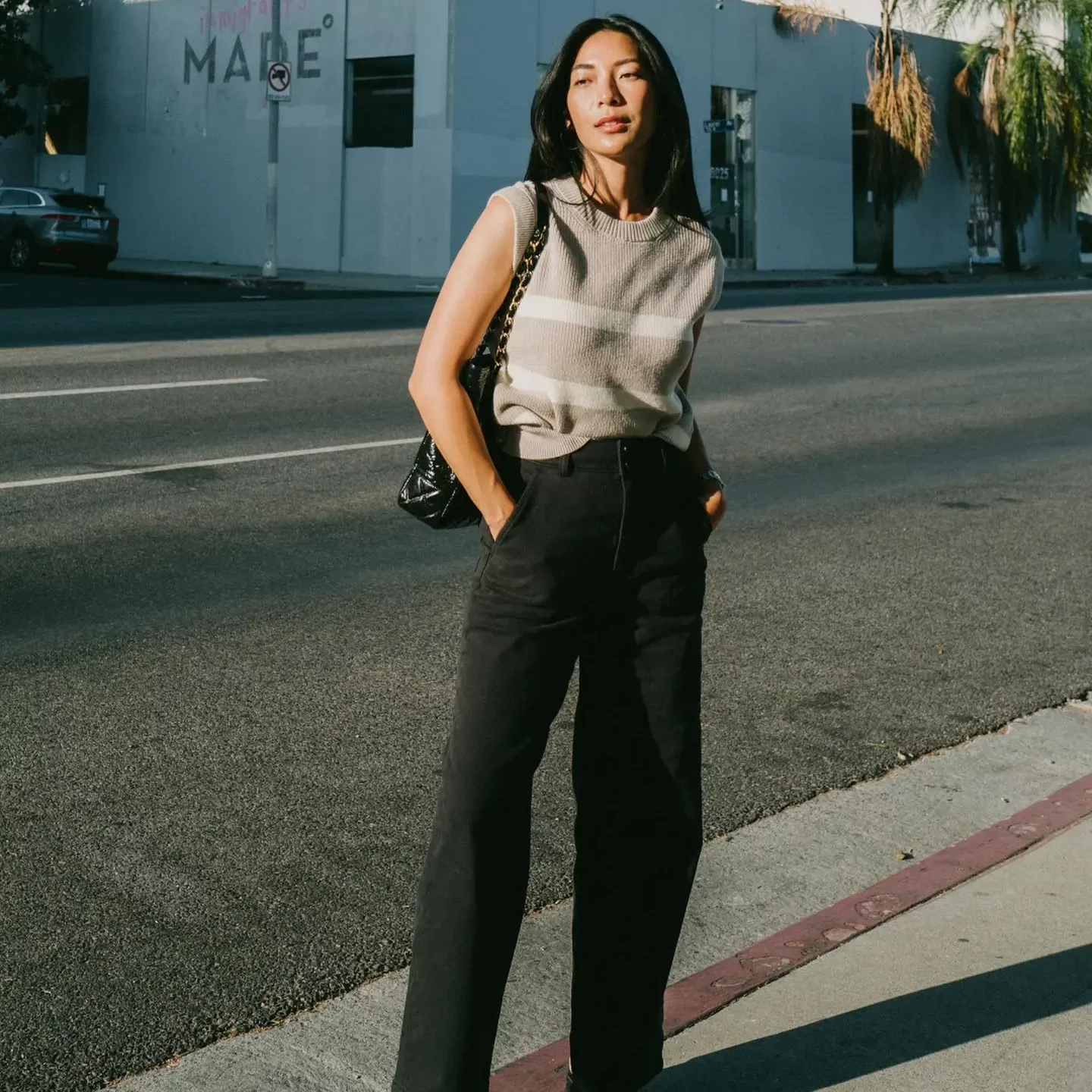 Everlane is all about having Radical Transparency.
For one, the Everlane website actually lists all the factories involved with the company and informs customers of the location, how many employees there are, and what product the factory produces.
Not just that, Everlane breaks down the costs of each individual item so that shoppers can see exactly why and how an item is priced. Everlane breaks down its costs by materials, labor, transport, duties, and hardware (plus how their competitors price a similar item).
Additionally, Everlane is committed to using organic cotton, recycled plastics, ethical practices in factories, and renewable energy in creating its clothing. 
Although this all sounds great, it might just be marketing – Good On You rated the brand "Not Good Enough" for a variety of reasons. Everlane is definitely a step up from SheIn, but if you really want to shop as sustainable as you can, you'll want to look elsewhere.
Madewell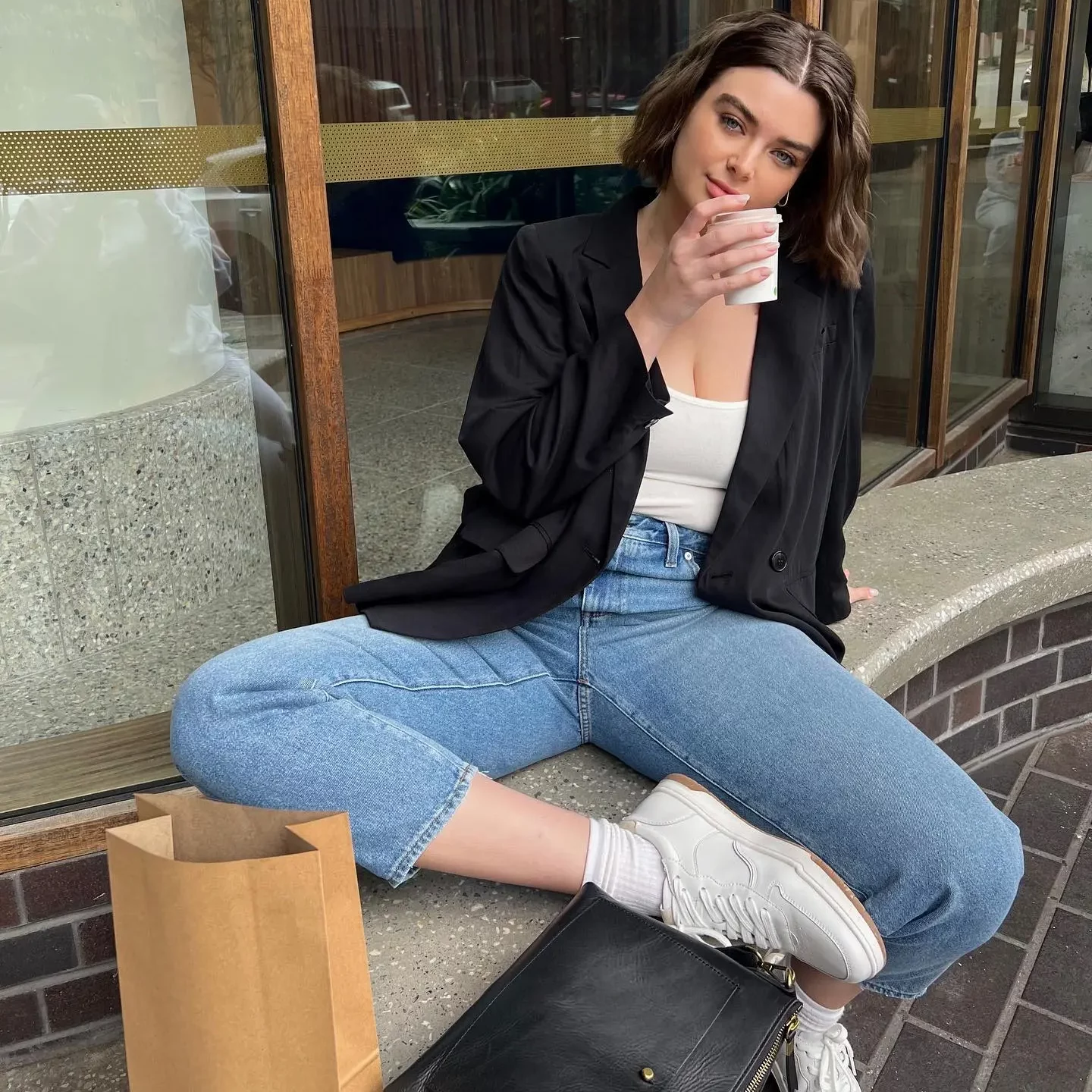 On the other hand, Madewell's goal for sustainability is to have 100% of its key fibers made with sustainably-sourced materials and non-recycled plastics.
Currently, Madewell is at 60%, with apparel made with recycled cotton from leftover manufacturing and old garments, recycled plastic, and responsibly-sourced wood pulp.
We love their dedication to more sustainable materials, but we're not sure if it beats Everlane's transparent approach.
Madewell was also rated "Not Good Enough" by Good On You. However, this is based on a 2020 rating, so the brand may have improved since then.
RELATED: 26 Stores Like Madewell to Upgrade Your Closet
The Final Verdict
When it comes to Everlane vs. Madewell, the competition was stiff. But if it boils down to having to choose between the two brands, we think Madewell takes the cake because there are so many more choices to accommodate people's styles and bodies. They offer more colors, prints, clothing designs, and larger sizes.
On top of that, Madewell's quality tends to be slightly better (but this is also because the prices are a bit higher).
However, Everlane and Madewell both carry similar everyday essentials, so if price is an important factor to you, Everlane is probably the way to go as it's more budget-friendly. 
Whichever brand you decide to shop from, we hope you stock your wardrobe with clothes that make you feel confident, beautiful, and amazing!