Soap has been a heavy topic of debate for all of mankind: are feminine smells better? Why does masculine soap smell funky? What are all these chemicals?
And humanity hasn't stopped debating. For all the Old Spice Lavenders and Axe Chocolate body washes out there for men to sample, there is a deluge of cheap, chemical mixes designed to dry the skin.
Dr. Squatch was fed up with it. Instead, the company decided to break barriers and cater to men with natural soaps, offering natural scents that break from the artificial flavor of the month.
From the ashes of failed soap products, Dr. Squatch rises through its unique scents and diverse offerings. Where others have stayed the same, Dr. Squatch seeks change.
But is the fancy soap worth the hype? Our Dr. Squatch reviews aim to find out.
Intro to Dr. Squatch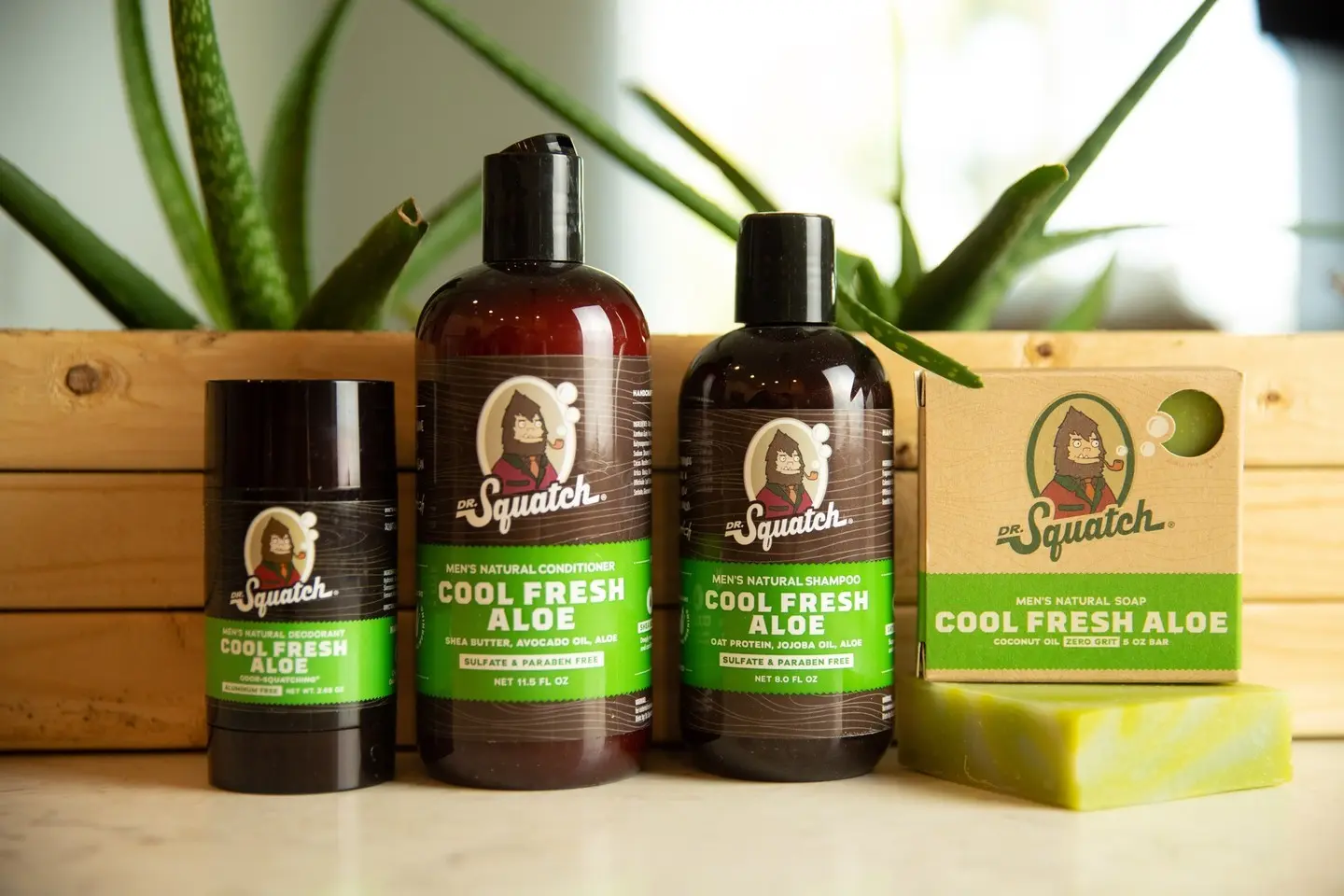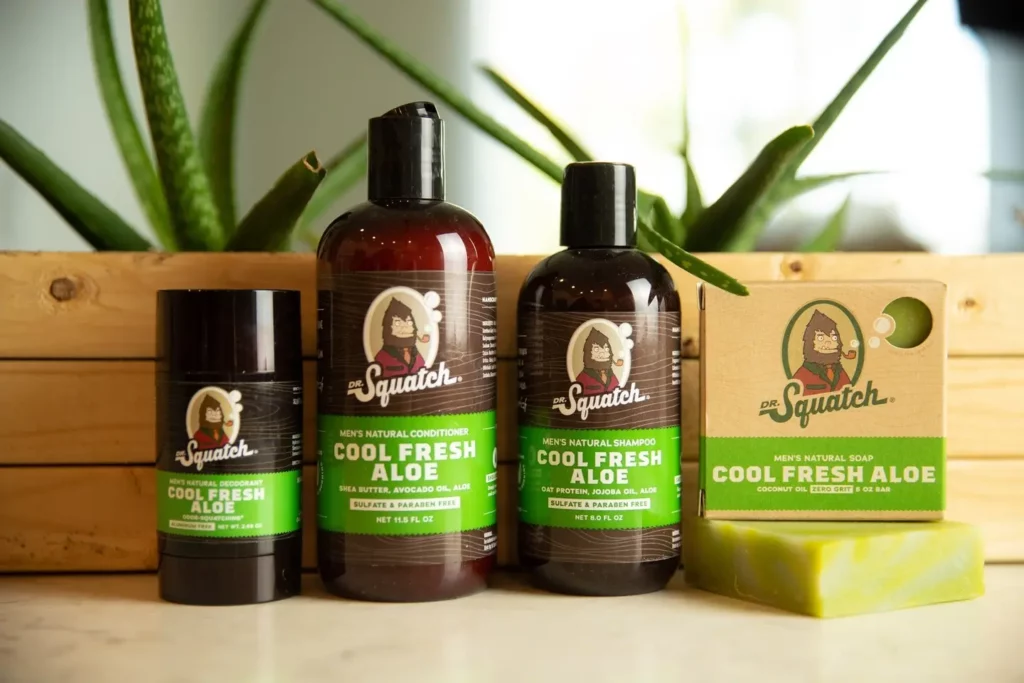 Dr. Squatch is a men's personal care brand, dedicated to raising the bar. They create natural products made without harmful ingredients, formulated for men.
They create a variety of products, including bar soaps, liquid soaps, toothpaste, deodorant, hair care, beard oil, and more. Dr. Squatch even sells candles.
Their founder, Jack, started out creating natural soap formulated for men in his garage and decided to turn it into a brand in 2015. Today, Dr. Squatch is a massive brand loved by millions.
Their products consist of 98% – 100% natural ingredients. They even have an entire ingredient glossary, with intricate detail about each ingredient they use.
Pricing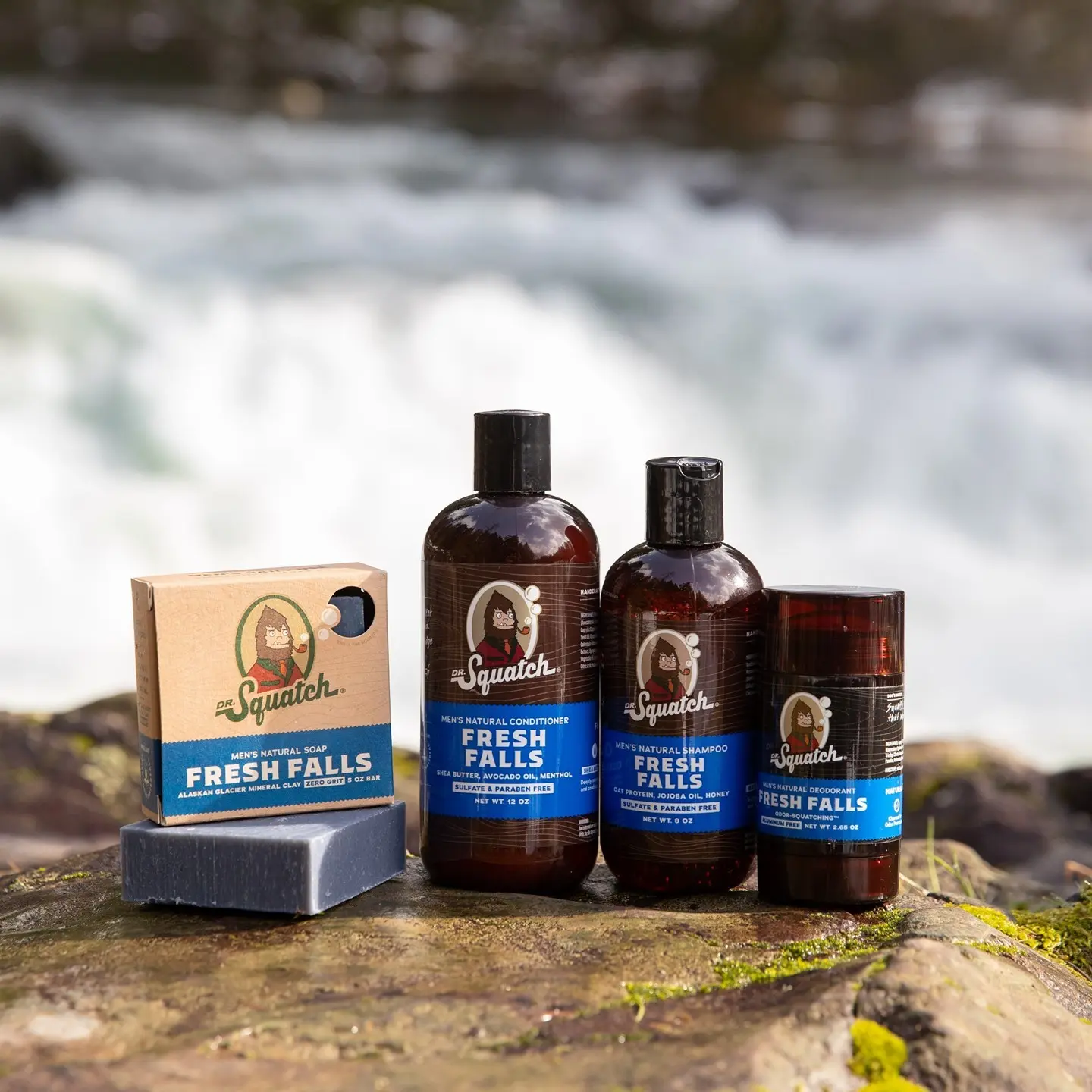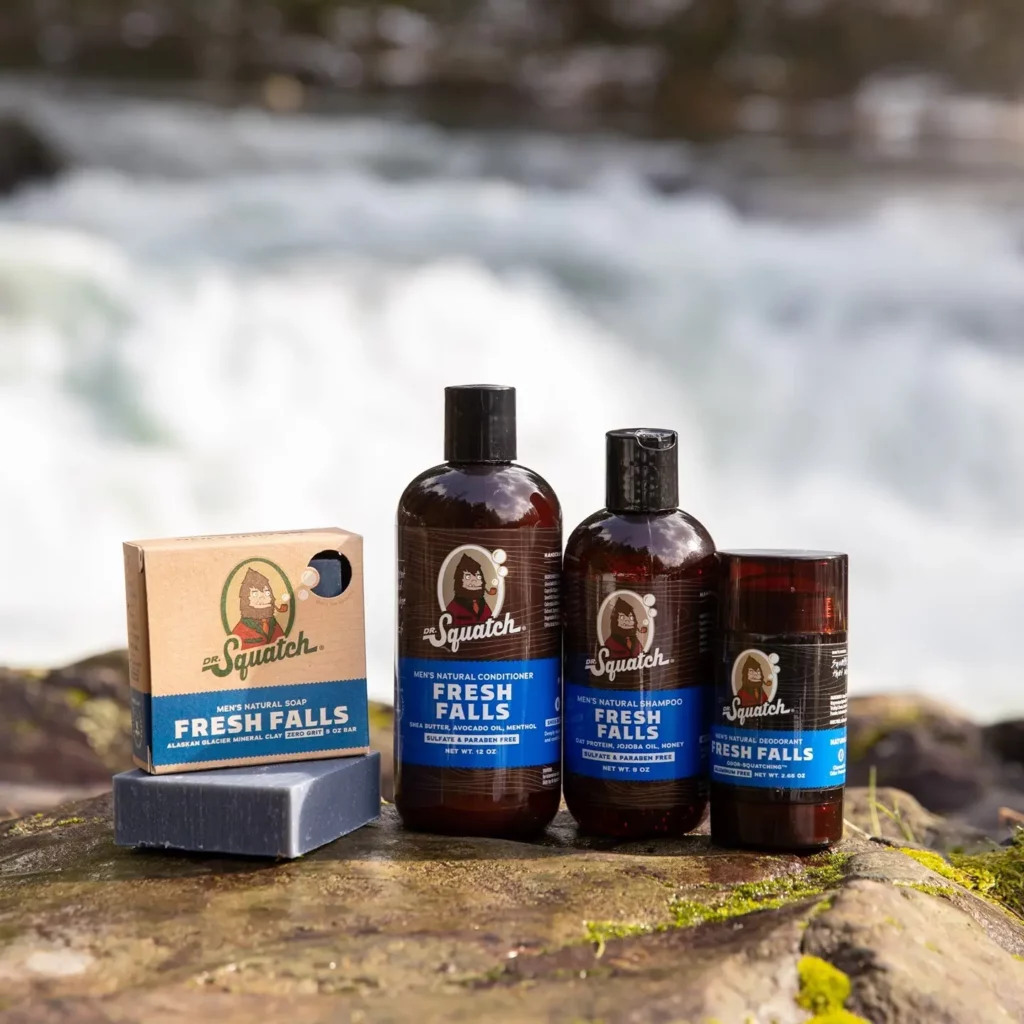 These are not cheap scents, but they also aren't overly expensive scents either. They are premium products.
The standard subscription model on their site is one of the most flexible on the internet. There is no set price because you customize your subscription!
You can get monthly shipments, or you can opt for quarterly shipments, so pay every month, or every three months, entirely your choice.
You can even skip a refill or add more to your packages if you feel the need. That means ultimate control of when and how much Dr. Squatch you receive.
And if you're not a fan of having a subscription service following you around and recording the things you like to smell, then you have the option to buy products without signing up.

Do you like that Pine Tar bar soap? Like the way it sudz up your skins all nice? Chip-in $7 and you just got yourself some soap.
Here are prices you can expect for their top products without a subscription:
Bar soap – $7
Deodorant – $12
Toothpaste – $12
Shampoo – $14
Conditioner – $16
Cologne – $21
Let's not forget about bundles! Dr. Squatch is so generous that they offer bundles for individual sales as well as the subscription model.
Grab an entire new morning routine with new soaps, refreshing toothpaste, and slapping colognes for a whole new you, all for $69. They'll even throw in free shipping just because they like you.
View all of Dr. Squatch bundle deals to find the ideal fit for your routine!
Dr. Squatch Reviews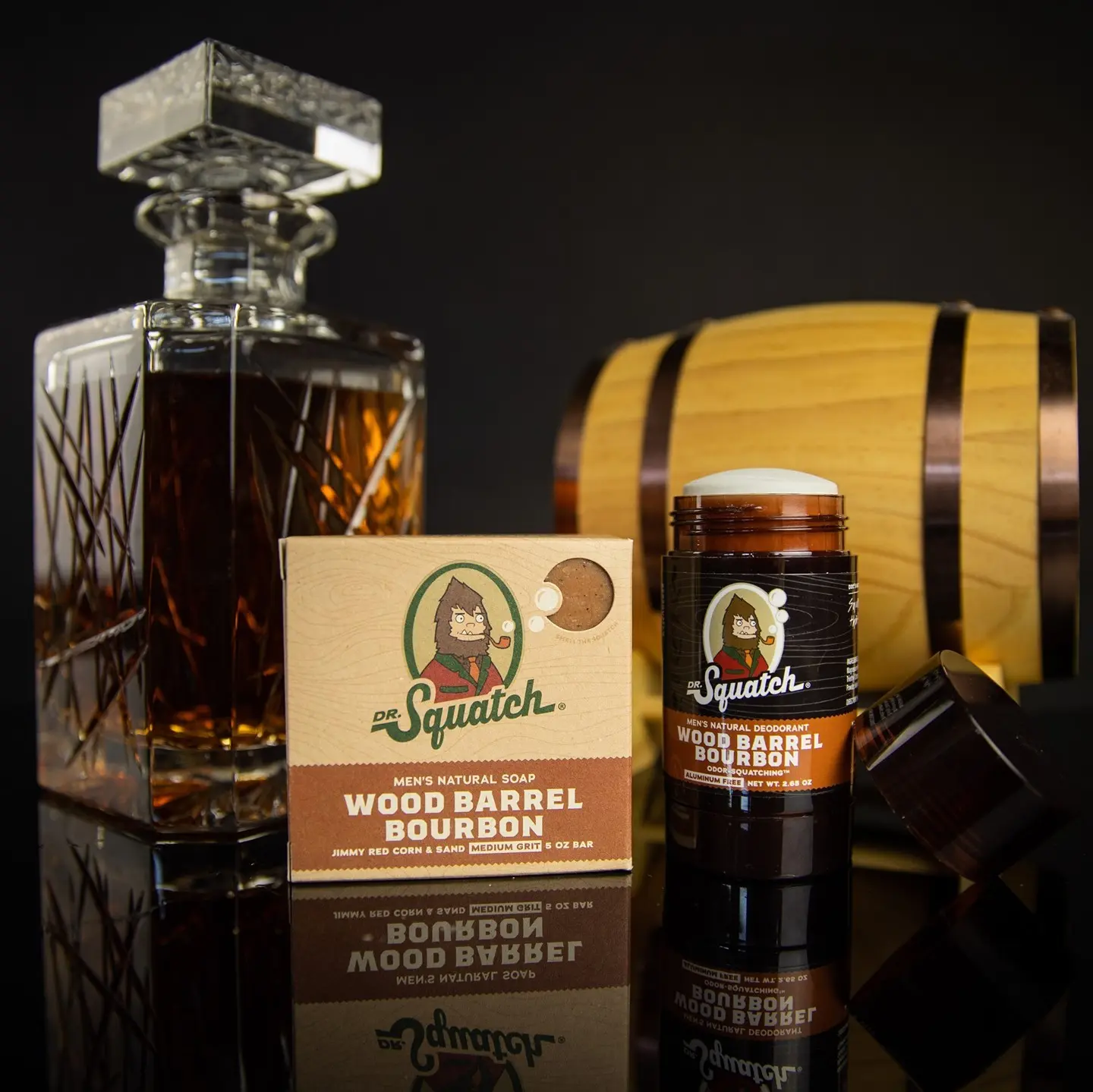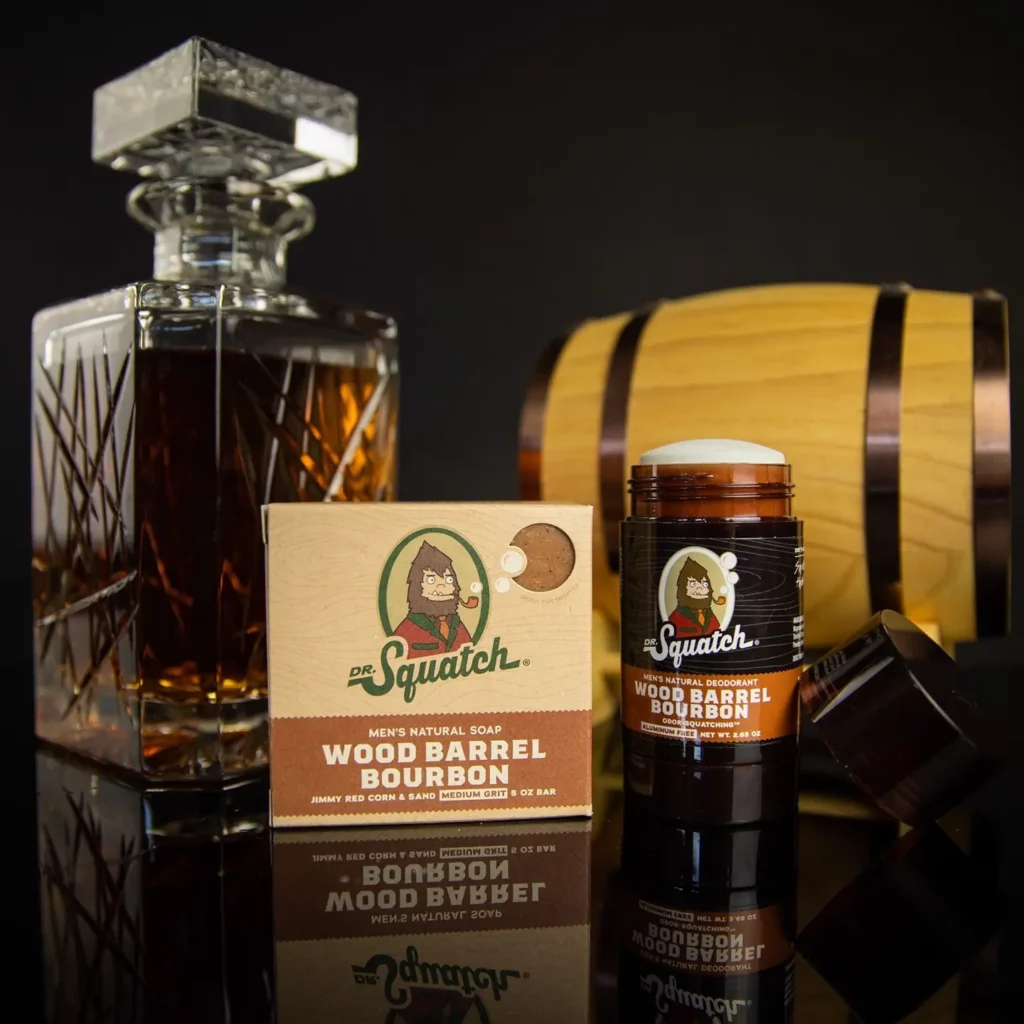 Dr. Squatch stays mixing it up, offering a neat little collection of different products that they have personally crafted.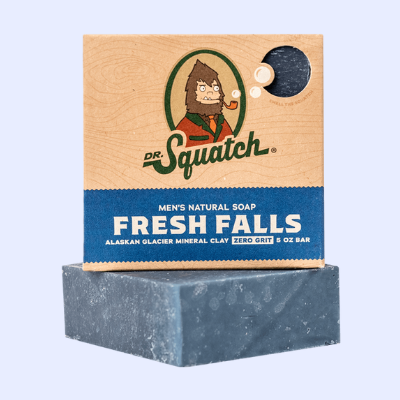 Price: $7 per bar ($6 with subscription)
No simple soaps allowed. Dr. Squatch got into the men's grooming game through their soap. They started out with a drive to get men to smell better without harsh ingredients. And boy, do those soaps deliver.
Offering unique scents such as Bay Rum (a spicy citrus scent that gives off beach vibes) and Grapefruit IPA (a tribute to the San Diego beer scene), it's hard to find something you won't like. Each soap is made with all-natural oils and is made through a cold process, resulting in an earth-friendly, masculine suds that gets the whole body smelling like a vacation to a distant beach. Despite being made with natural ingredients, their soaps cleanse the body like magic and leave you smelling incredible.
Pick up their soap booster pack for $18 (includes the cedar block soap saver and their soap gripper) to extend the life of your soap bars while you're at it. If you end up loving their soap, they offer a soap subscription where you can try out new scents monthly.
---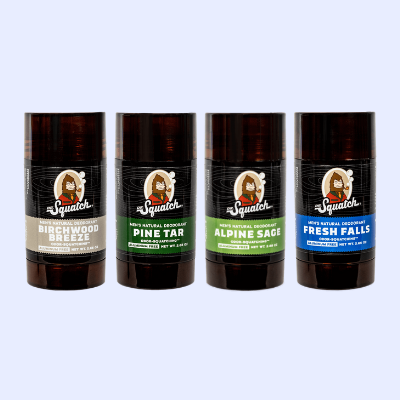 You know that hairy, dark crevice of endless suffering and stink? Yeah, your armpits. They're scary and they stink.Dr. Squatch deodorant is here to fix that.
Now, we understand if you're hesitant to consider all-natural deodorant. There are quite a few all-natural deodorant brands that plain suck, especially if you're a little extra sweaty. But, Dr. Squatch is one of the few natural deodorants that show promise. Because you know what can cause a major source of the stinks? Chafing.
Yet, Dr. Squatch already thought of this, and put nice smells and cooling moisturizers in their deodorants just for you. Your skin needs to stay on. We all like you more that way. Get fun and bundle up with their soap and deodorant combo pack.
---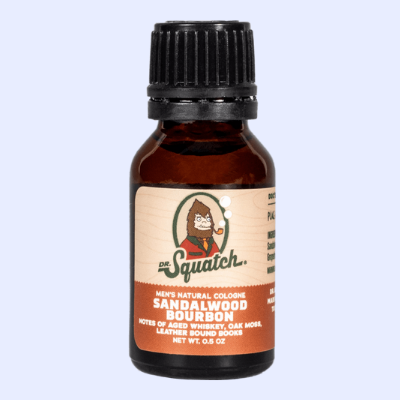 It would be a crime against humanity if a company dedicated to smelling good didn't offer something for the man on the go. The Squatch has got you, and they keep it relatively simple so you don't get wound up. In contrast to their huge soap collection, their cologne scents are only offered in two flavors: Crushed Pine and Sandalwood Bourbon.
Like their soap, however, the same all-natural scents and no chemicals philosophy is still in play. Instead of vague locations acting as a name for a scent, Squatch will tell you: it's fir and pine needles. You also won't have to sell your kids' souls for these either, unlike a bottle of Dior or Armani fragrances that seem to dissipate too fast. Each 0.5-ounce bottle costs $21, and you only need a few drops.
---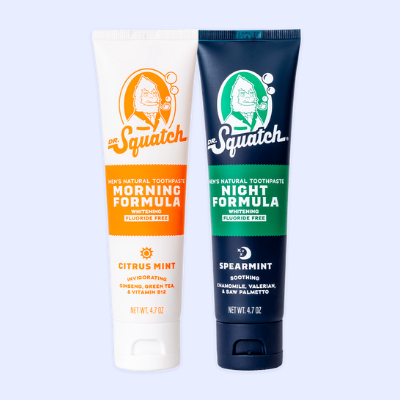 Fresh scents aren't limited to your skin. Only a fool would think so. Because as you go about your day, telling everyone how great you are, telling the boss the new updates, and telling your partner you love them, your mouth is in constant action. And if it's not taken care of, it'll breathe hot and rancid like a dragon.
But the doctor offers two solutions and even prescribes them for different times of the day: Citrus Mint and Soothing Spearmint. Citrus Mint is meant to offer a refreshing zest to your morning, giving you a bit of fire so you can be awake and ready for the day's obstacles.
His brother, though, Soothing Spearmint, is more laxed. Instead, his goal is to make you feel calm and clean before a good night of rest. Together, they are a powerhouse routine that makes your teeth shining stars.
One bottle costs $12 each, but the kit with booth toothpaste costs $22 for slight savings.
---
Dr. Squatch Customer Reviews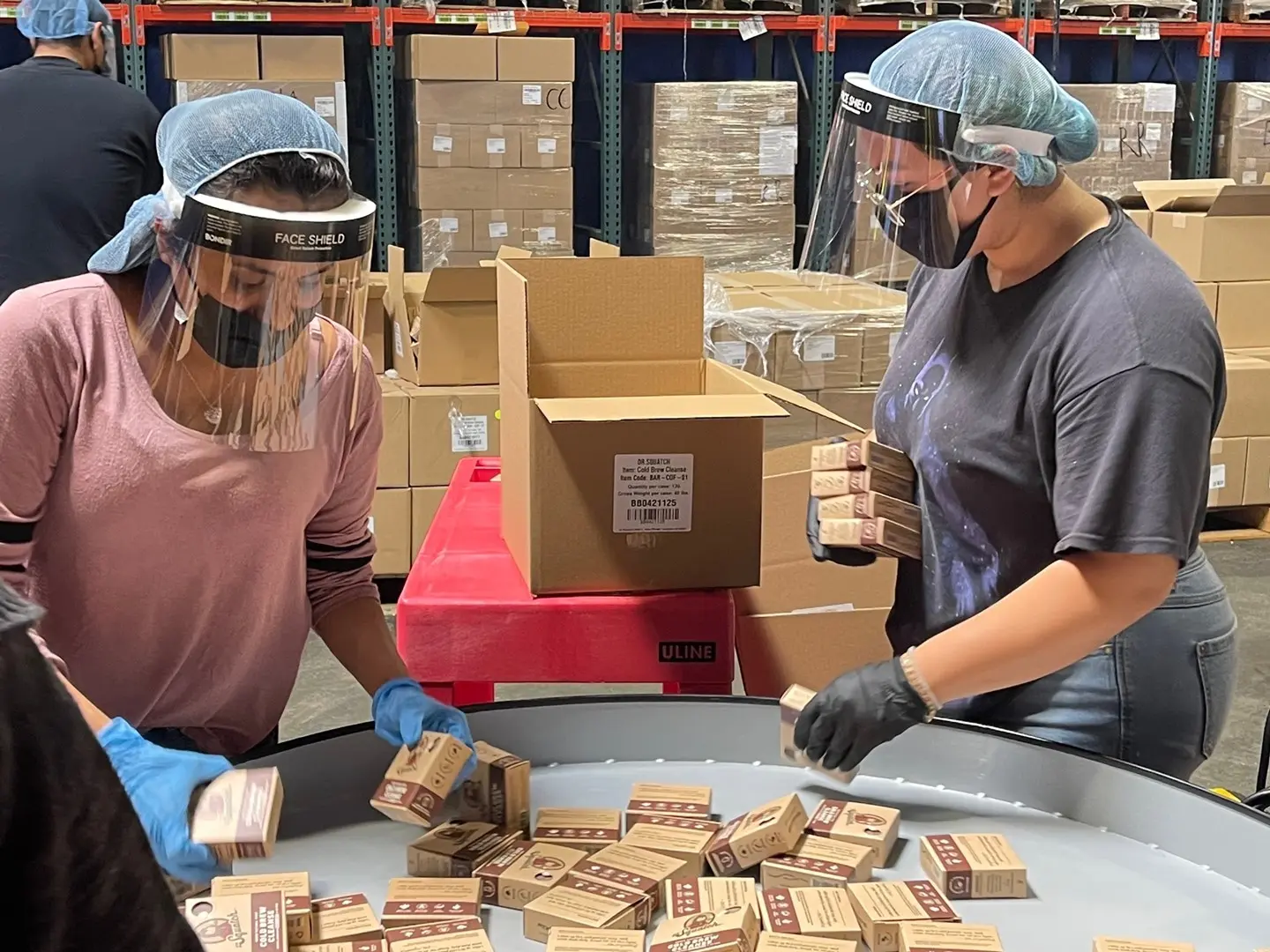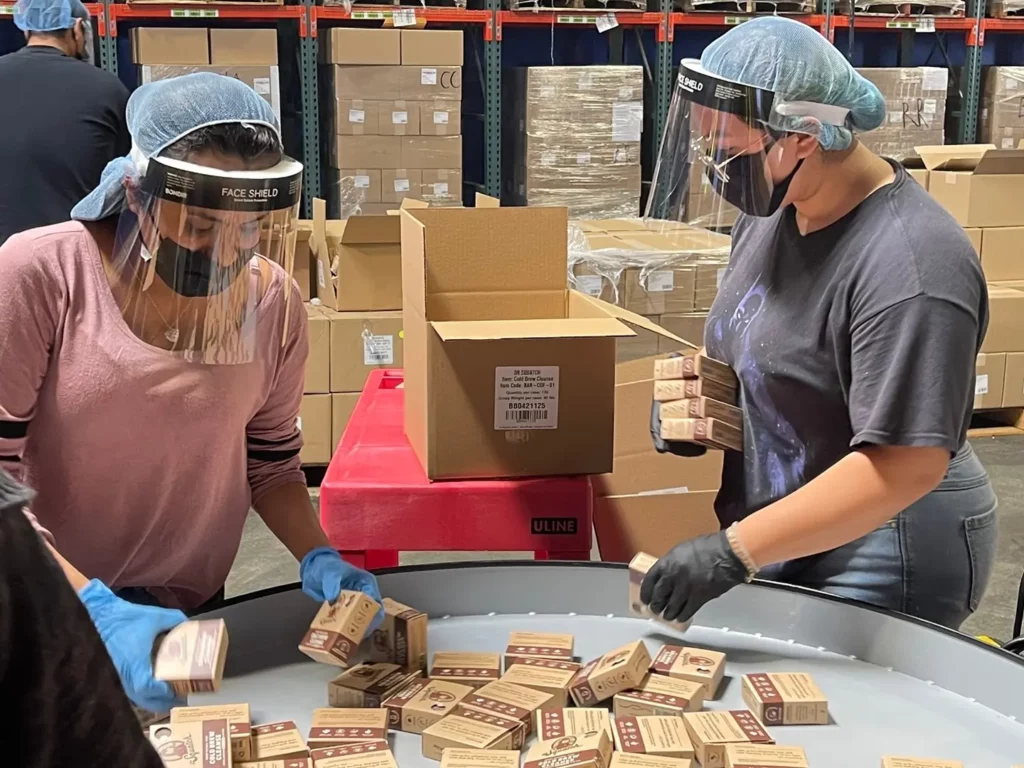 Wars have started over small differences of opinions, and any man must be accountable to his own beliefs. So what have the men said?
A whole lot. We've browsed through a few hundred Dr. Squatch reviews online to see what top feedback for the brand is, and here are the top points we found:
Soap is too small and didn't last very long (some reviewers said it only lasted a week).
Amazing scents that stay on your skin.
Some mentioned long shipping times.
For some, the smell didn't stay on their body for as long as they wanted.
Too expensive.
They send too many emails.
"I understood when I made my purchase that the bar soap wouldn't last nearly as long as other soaps. I wanted to try out pine tar and was pleased with my purchase [and] I also purchased the beard oil which smells amazing. All in all its pricey but it really depends on your personal view, price vs qualitty of product. I have no complaints. Good quality." – I_am_Buttface
"Smells like a newly opened bag of soft plastic fishing baits " – Edwin B.
"I like the soaps, but after 2 orders and them taking forever to get, not to mention their poor customer service, I am done. If I want another bar from them, I'll just get it through Amazon."- Fire_God_Vargas
"I have the pine tar one (all the Instagram ads got to me). It's nice. It's soap. It's scrubby. It smells like the woods. It's got sandy bits in it, so it's good for things like getting wood glue off your hands. The one thing I would say is the smell doesn't stay." – darose8411
Final Thoughts: Is Dr. Squatch Worth it?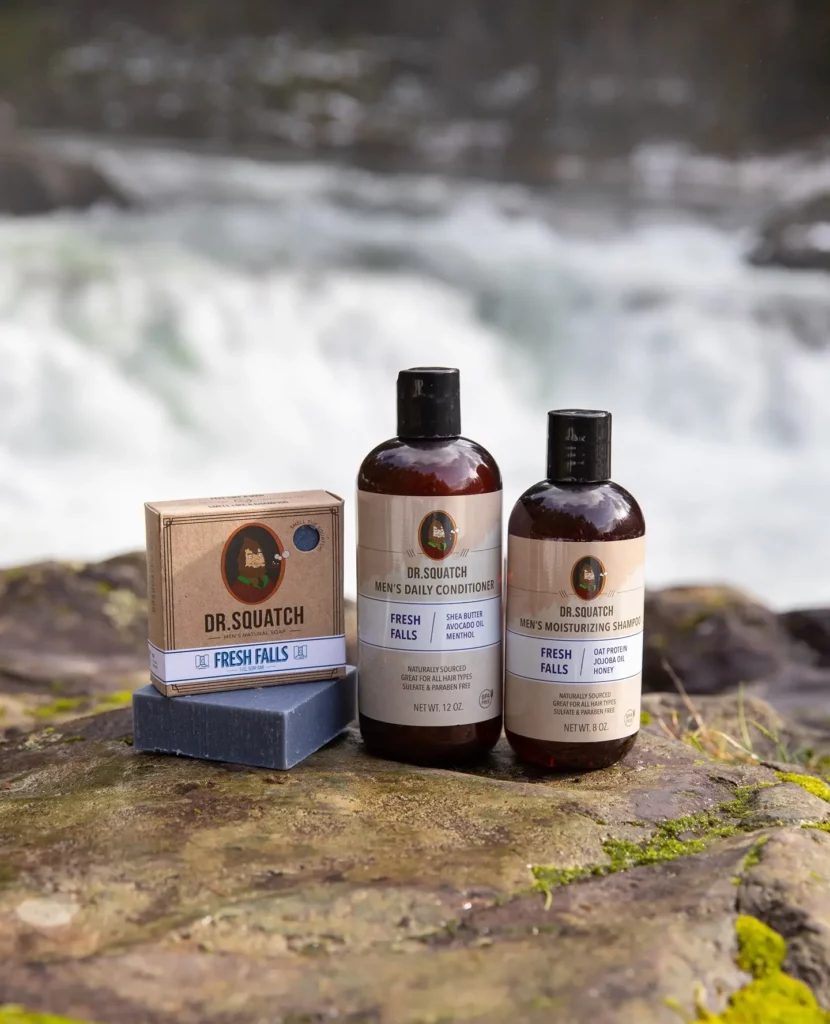 Overall, the main factor in your decision will likely be how much money you're willing to spend. Since their soaps are relatively small and get used up very quickly, it can be a bit of a splurge.
Many reviews report using up a bar in just a week—at this rate, that's $24 a month with their subscription plan, which may not be too bad depending on your budget.
However, most agree that the soap is incredible and that despite how fast you may use them up, they make your skin feel great and smell good.
That said, Dr. Squatch isn't anything too special. They do create some amazing scents, but there are hundreds (perhaps even thousands) of all-natural soaps out there.
Many Dr. Squatch reviews reported having difficulties with Dr. Squatch's customer service. Some packages may take a while to arrive and you might have to complain to even get your products.
Another major point customers bring up is how long the soaps last and how long the scents last. Everyone has different experiences, but most say that the soap usage is a little short (many reviews we read state that they only lasted a week).
However, people still seem to buy it up, and even if they don't like Dr. Squatch's customer service team, they get their products from other sources such as Amazon.
UP NEXT: Beard Care Guide for a Perfect Beard