There are many subscription boxes catered toward clothing and style, but what about luxury subscription boxes with high-end brands and A-list items?
A Curateur subscription box offers just that. But is the expense worth the items you receive? And just how exclusive is it? Get all the details below in our CURATEUR review.
While you're at it, check out our picks for the best clothing subscription boxes that are actually worth the buy!
What is Curateur?
Curateur, which means curator in French, is a premier membership for those who want to get the hottest items on the market early. The brand has recently gone through rebranding and used to be known as the Rachel Zoe Box of Style, founded in 2015.
The items are valued at over $400 and made to suit your style for everyday occasions. Seasonal subscriptions are available for $99.99 per season or annual subscriptions at $349.99 per year.
Each season, subscribers receive a box on their doorstep that contains at least 5 statement pieces from fashion to beauty to lifestyle.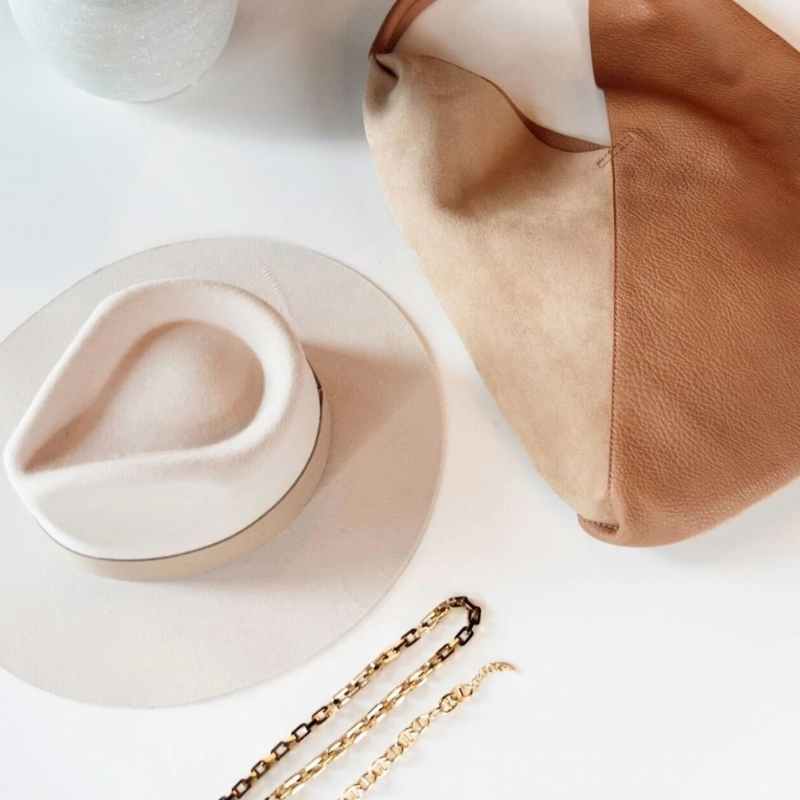 You can expect to receive luxury items such as silk robes, designer clutches, and luxurious throw blankets, just to name a few.
You can also join Curateur as a member for $10 each month without a subscription and shop all of Rachel Zoe's favorites in The Shoppe.
Curateur Membership Options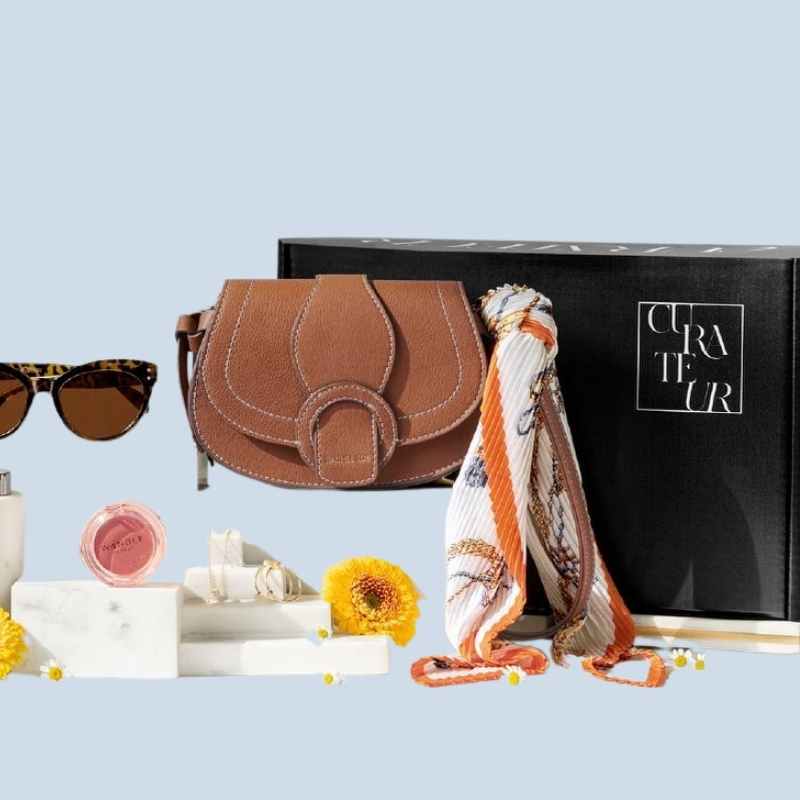 At Curateur, there are two types of memberships you can sign up for; the Star membership is $99.99 on the day you sign up, then $99.99 every season after (Spring, Summer, Winter, and Fall).
Each season you are sent a curated box of four items, plus one of your choice.
Overall, the two memberships aren't too different. The Star membership is basically billed seasonally, whereas the Icon membership is billed annually and is a slightly better deal.
However, Icon members do receive a few more perks, listed in the section below.
If you're new the subscription, we'd recommend starting out with the seasonal Star memership just in case you decide the subscription isn't for you.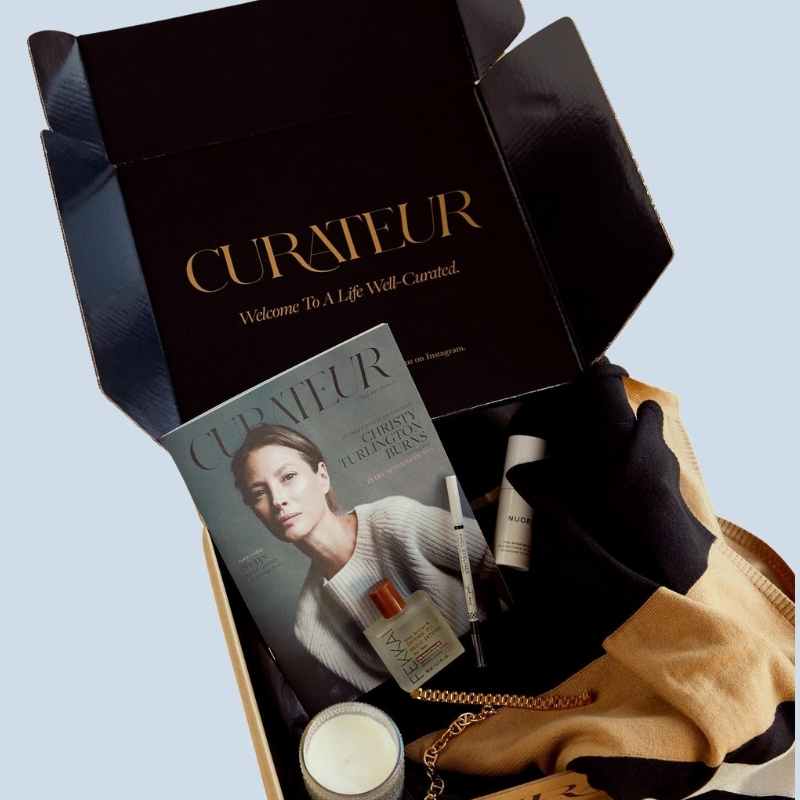 The Curateur Icon membership is billed once a year at $349.99.
Icon members also receive four curated boxes each season, with four pre-selected items and one item of your choice.
It's basically the same as the Star membership, with a few extra perks:
Yearly billing is a better deal at around $87 per box
Early access to items of your choice
Icon members boxes ship before Star members
Receive the chance to purchase items at The Shoppe before Star members
Shopping Membership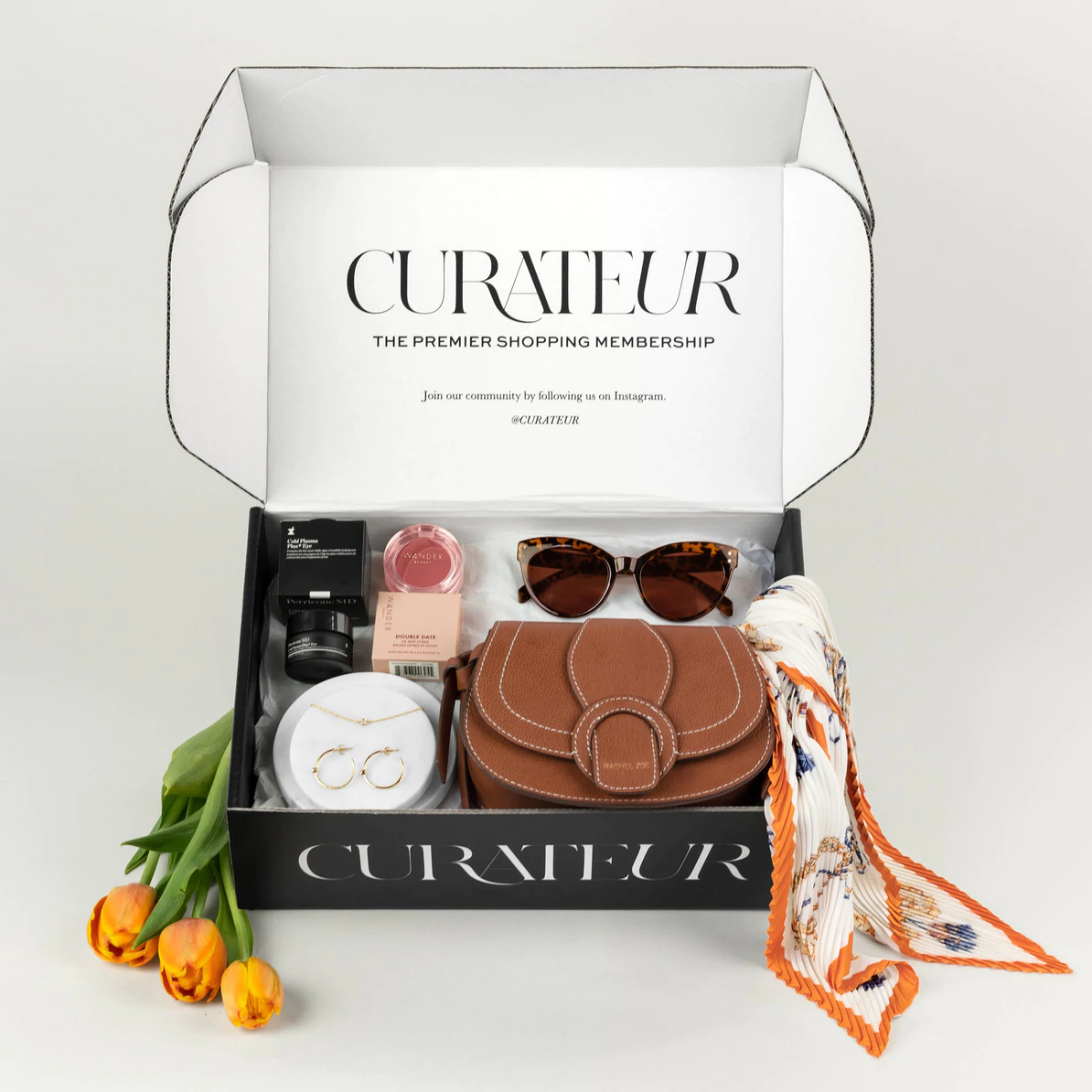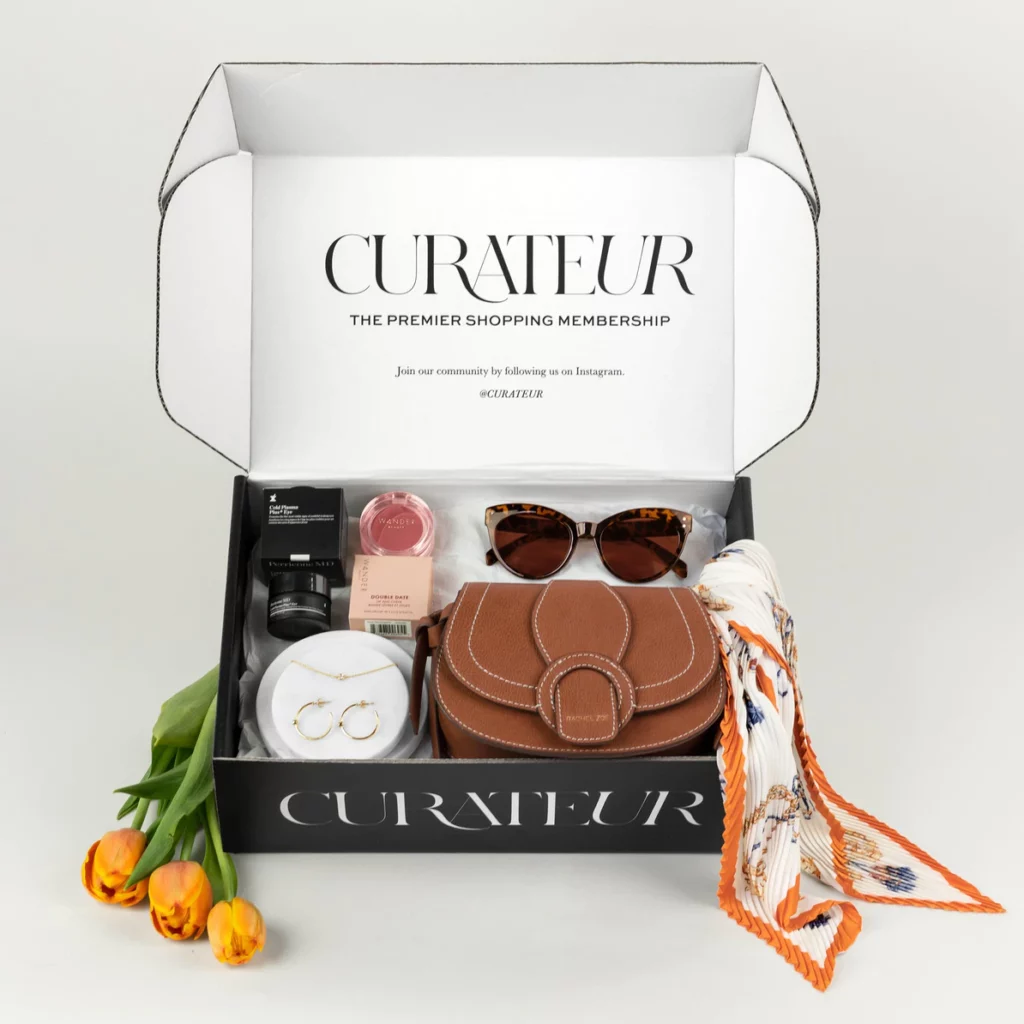 Curateur also offers a new membership that doesn't surround a subscription box.
Their shopping membership costs $9.99 per month and provides members $10 to shop every month at members-only prices (they advertise up to 60% off).
This membership gives access to The Shoppe without having to be a subscription box member, plus a $10 credit that you don't receive with a typical membership.
The Shoppe is filled with seasonal fashion, beauty, and other lifestyle finds, approved by Rachel Zoe.
Overall Curateur Reviews
Overall Rating: ★★★★ 4 stars
Many customers were happy with the exclusive products and loved the items in their boxes.
Some customers complained that the box sent out too many purses, and all the jewelry was gold.
They said they wish the boxes had a little more variety, but overall, they were impressed with quality.
Price: ★★★★★ 5 stars
Customers said they did get the promised $400 value in each box and that paying $99 for each box was well worth it. They enjoyed the items they received and said it was a steal.
Many customers also raved about the $25 welcome box they received.
Shipping: ★★★★★ 5 stars
Customers were happy with free shipping and the fact that their boxes always come on time.
However, customers from Canada and the UK have to pay $25 for shipping.
Quality: ★★★★ 4 stars
Reviews for the quality of the products were mixed.
Some shoppers said the items were added to their wardrobe daily, while a few said they weren't always durable.
Customer Service: ★★★★ 4 stars
Most customers agree that it is easy to pause or cancel your subscription through the website or customer service.
Plus, your next billing date is on your account info page, so you never have to wonder when you will be charged.
What Customers Are Saying
After searching through hundreds of real reviews on sites such as Reddit, here are the main feedback points about this brand. Customers say:
The items are modern and trendy
Unlike many other subscriptions, the box does have the promised $400 retail value
The boxes are inexpensive for the items they contain
Some customers wished the boxes had more variety
Easy to unsubscribe if you decide not to keep the subscription
Welcome boxes are a good value and great way to try out Curateur without paying full price
Risky – feels like a waste of money if you get a box you don't like
Poor return policy
Return Policy
One negative thing about Curateur is their return policy – they don't accept returns or even exchanges. They don't even accept returns for items purchased in their shop.
Basically, all purchases are non-refundable.
In Conclusion
Overall, many shoppers love this seasonal subscription box and think Curateur is worth the price. One common complaint was that customers wished there was more variety of items, but overall the feedback is pretty positive.
It can't hurt to test out a Curateur subscription box to see if it's for you, especially if you come across one of their welcome box deals. Of course, you can always cancel your subscription, as the website makes it easy to do so.
Similar Brands
Weren't convinced? Here are a few alternatives to Curateur that you might like better.
UP NEXT: Our FabFitFun Reviews: A Seasonal Box Worth Buying?