Underwear is the unsung hero of apparel — it goes through the most while being seen the least, and it's essential to feel comfy!
Even though it is highly encouraged (and probably a law?) to keep your undies hidden from the public eye, it doesn't mean you can't express yourself and wear awesome designs and prints that make you happy.
That's where Culprit Underwear comes in. Keep reading our Culprit Underwear review to see what this brand is and if it's worth the hype!
What is Culprit Underwear?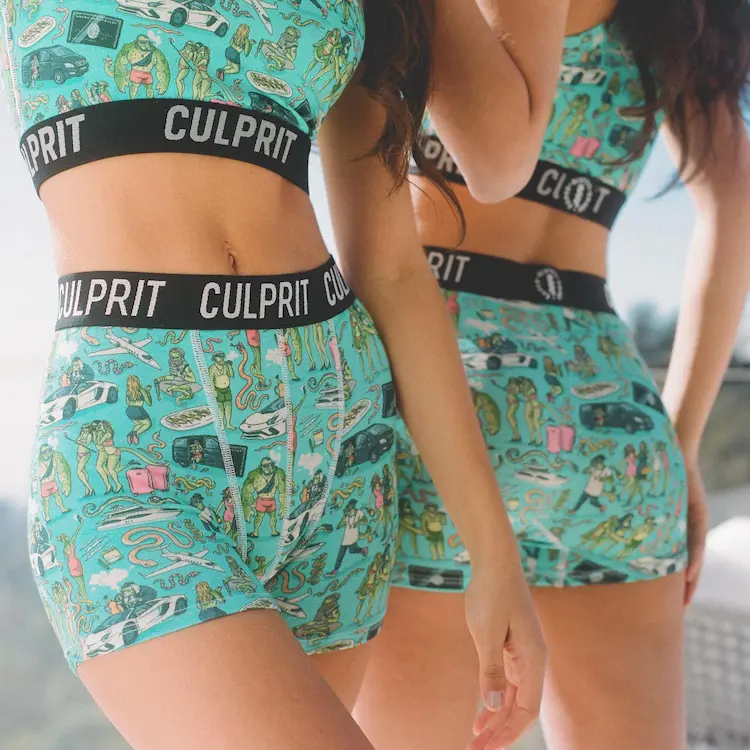 Established in 2019, Culprit Underwear was founded by David Dinetz and David Trussell. The duo, with experience in marketing and advertising, decided to market their fun creations and designs using underwear.
While working as filmmakers, Dinetz and Trussell began creating and selling underwear as a side hustle. Now, Culprit Underwear is a leading brand for men's and women's underwear that also carries accessories, socks, and other undergarments!
Is Culprit Underwear Legit?
Yes, Culprit Underwear is a legit brand! The company is quartered in sunny Los Angeles and is known for being a sustainable brand with awesome designs and quirky prints.
Culprit Underwear has been featured in multiple online publications and is a well-known brand in the underwear sphere.
Culprit Underwear Reviews
Overall: ★★★★ 4.5 stars
Culprit Underwear is generally a very well-received brand. Customers love the kooky designs and big selection of colors in addition to the different styles of underwear for men and women Culprit Underwear offers.
Culprit Underwear promises great quality and total adoration for whatever pair of underwear you choose. We'd expect excellent quality at the price point, but it's refreshing to know that Culprit follows through.
Quality: ★★★★ 4.5 stars
One of the best things about Culprit Underwear is that it's made with natural fibers made from Beech trees, which is a softer material than cotton.
In fact, fibers made from Beech trees have a lighter feeling than cotton, and also need a lot less water to produce, making it more environmentally friendly than cotton. The micromodal Culprit Underwear uses is super soft and extremely breathable — and customers agree!
There are some Culprit Underwear users who say the underwear rolls up sometimes, but other than that, it's super comfortable and moisture-wicking.
Price: ★★★★ 3 stars
One of the things Culprit Underwear customers critique is the prices – Culprit Underwear is definitely on the pricier side of things.
If you're used to the 7 for $35 deal at Victoria's Secret, Culprit underwear prices might be a shock to you.
Prices for men's and women's underwear range from $30 to $38 for one pair. If you're just stocking up on a few things, you can easily find yourself spending up to $200!
Of course, often times price goes hand-in-hand with quality, but some people are not cool with spending almost $40 on a pair of underwear (understandably so).
Styles: ★★★★★ 5 stars
What makes Culprit Underwear distinct from other brands are the many styles and unique prints its underwear is available in.
Shoppers can choose between having solid colors or get out of their comfort zone with quirky designs. For example, Culprit Underwear's Boxer Briefs for Men has 31 different designs and 18 different solid colors to choose from.
Some of the prints include tie-dye and cow print, while the solids include all the colors of the rainbow and then some.
What Customers Are Saying
There are tons of Culprit Underwear reviews from real customers itching to say what they think about the brand. Here are some of the most common comments we saw customers making:
Some of the comfiest underwear ever
Makes the booty look extra thick
Super soft and breathable
Keeps the bits and pieces secure
Kind of pricey
Great quality
Last a long time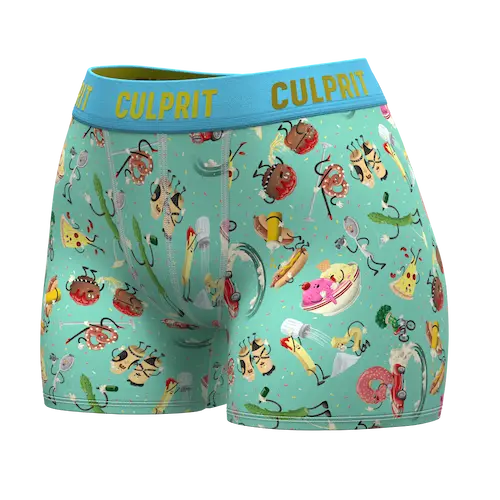 Culprit Underwear has a great selection for women, including the best-selling LadyBoxers.
Not just limited to boxers, Culprit Underwear also carries thongs, bras, shorts, and biker shorts and more!
All of these items are made from Beech tree fibers, making them ultra soft, comfy, and breathable.
Prices for Culprit Underwear's women's department range from $20 to $96, and all undergarments come in a range of different styles and prints. In fact, you can also check out the women's swimwear section.
One of the most popular items is the Disco Bunny-printed LadyBikerz, which are currently $32.
---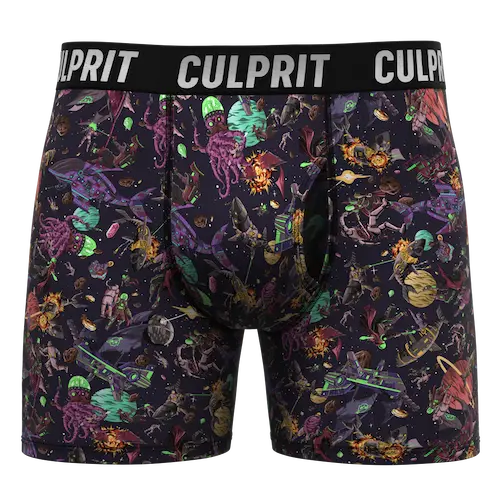 Like the women's department Culprit Underwear has an awesome range of products for men! Some of the items offered include boxer briefs, trunk cuts, and long briefs.
Like everything else, these undergarments are made with material from the superstar Beech tree — and it shows. Customers are praising Culprit Underwear and how comfortable the products are.
Specifically, men shoppers love how cozy and snug their private bits are when wearing Culprit Underwear and can't stop talking about how absorbent the underwear is of sweat!
Prices for Culprit Underwear's men's department range from $32 to $100 when including swimwear.
---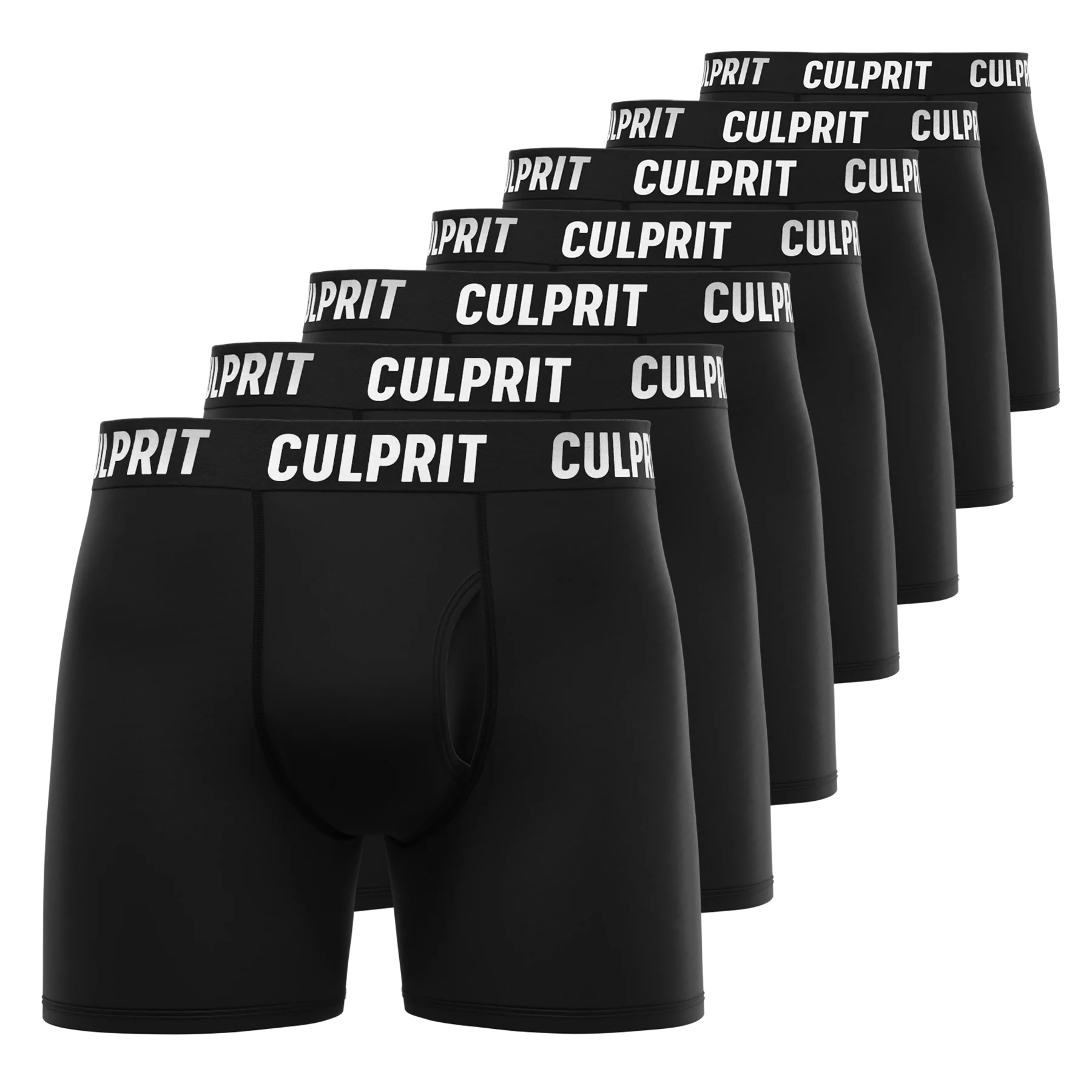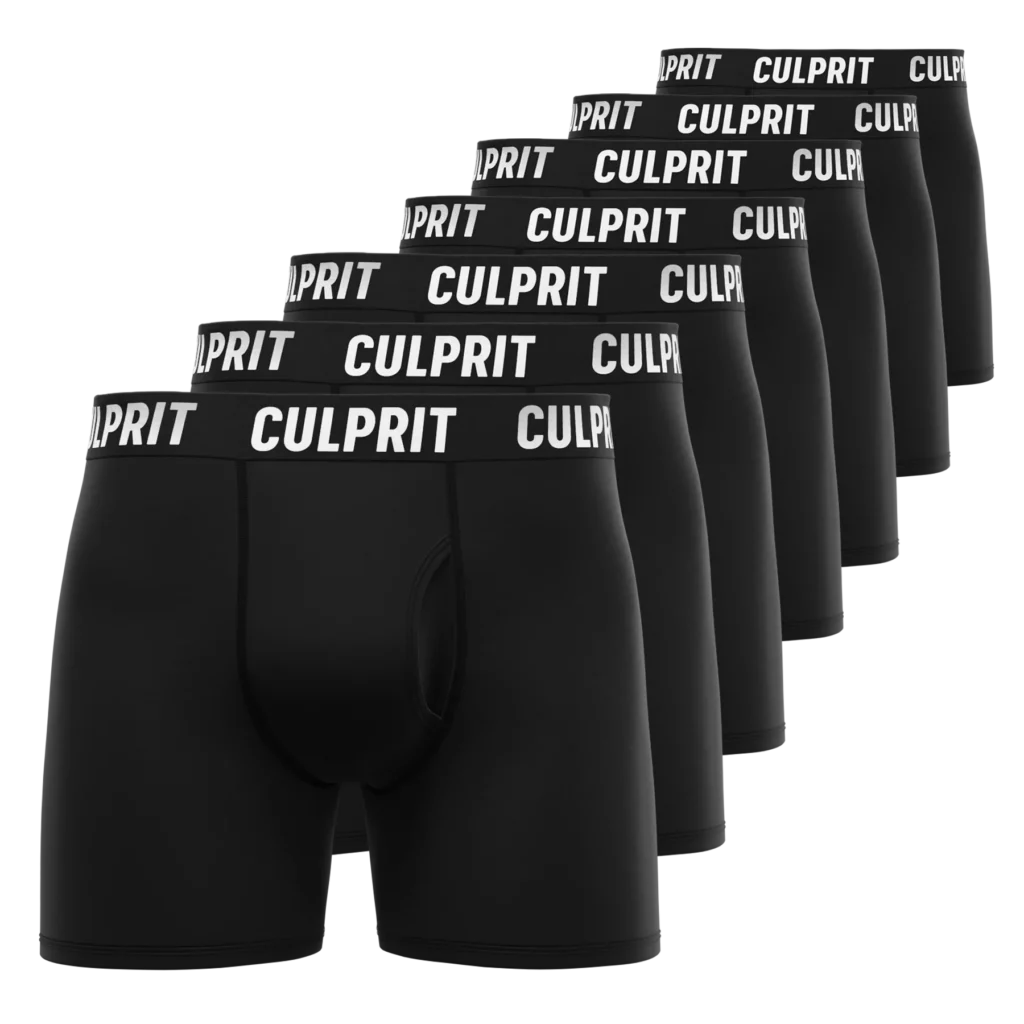 Culprit Underwear offers underwear bundles in addition to individual pairs. The highest bundle includes seven pairs of underwear; these bundles are available for men and women.
You can choose any color or design that's available in your bundle, but you cannot mix and match.
For men, the only bundles available are 3-packs, which are $96, and 7-packs, which are $224. This is applied only to the boxer briefs style and come in sizes from size S to size 4XL.
On the other hand, women have the choice of buying a thong 3-pack bundle for $48, a shorts 3-pack bundle or 7-pack bundle for $98 and $210, and a LadyBoxerz 3-pack bundle or 7-pack bundle for $90 and $210.
The prices can be completely daunting, but Culprit Underwear does have sales sprinkled throughout the website, so look at for those to save money!
In Conclusion
To sum up our Culprit underwear review, this brand totally passes the vibe check as far as quality goes, and there are countless other reviews to back that up.
The price is definitely high, but if you have the money to splurge, we definitely recommend giving them a shot. They are a great brand for men and women who want to express themselves through their undergarments (and who don't want to sacrifice comfort for style).
There are so many fun designs and colors to choose from — anyone will be able to find something they love!
Culprit Underwear Alternatives
FAQs
Who owns Culprit Underwear?
David Dinetz and David Trussell own Culprit Underwear.
Where is Culprit Underwear made?
Culprit Underwear is made in Los Angeles, California.
Is Culprit Underwear good?
Yes, Culprit Underwear is a good brand! They offer great quality, quirky designs, and sustainable fabrics.