I think we can all agree there's nothing better than getting home and chilling in your most trusted, most comfortable pair of underwear (if you haven't tried it before, thank me later).
Arguably, one of the most comfortable underwear is boxers because there's just so much room to breathe, but boxers are typically marketed towards men and not so much towards women.
I ask on behalf of the female population: why?
Thankfully, though, there are some brands out there that have seemingly perfected the art of briefs and boxers for women. One of those brands is Woxer, but are their boxers for women as comfortable as the company says?
Read this Woxer review and see if their underwear lives up to the hype!
What is Woxer?
A fairly new company, Woxer was founded in 2019 by Alexandra Fuentes.
Woxer's mission is rooted in gender equity and strives to provide comfort and style to everyone who is dissatisfied with the current underwear options on the market.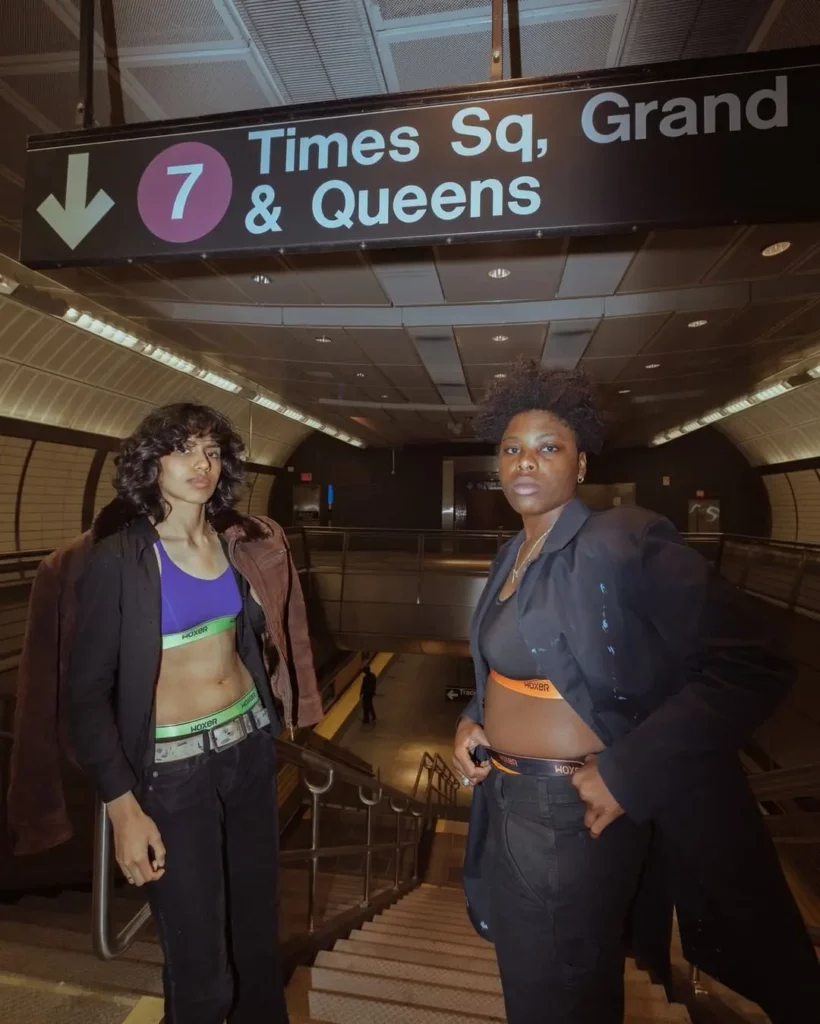 Woxer sees underwear as a form of self-expression and encourages its users to be who they are, no matter what!
Is Woxer Legit?
Yes, Woxer is a legitimate website and store with tons of customer reviews. It's a reputable company that's diverse, has a great mission statement, and is conscious of sustainability.
Woxer Reviews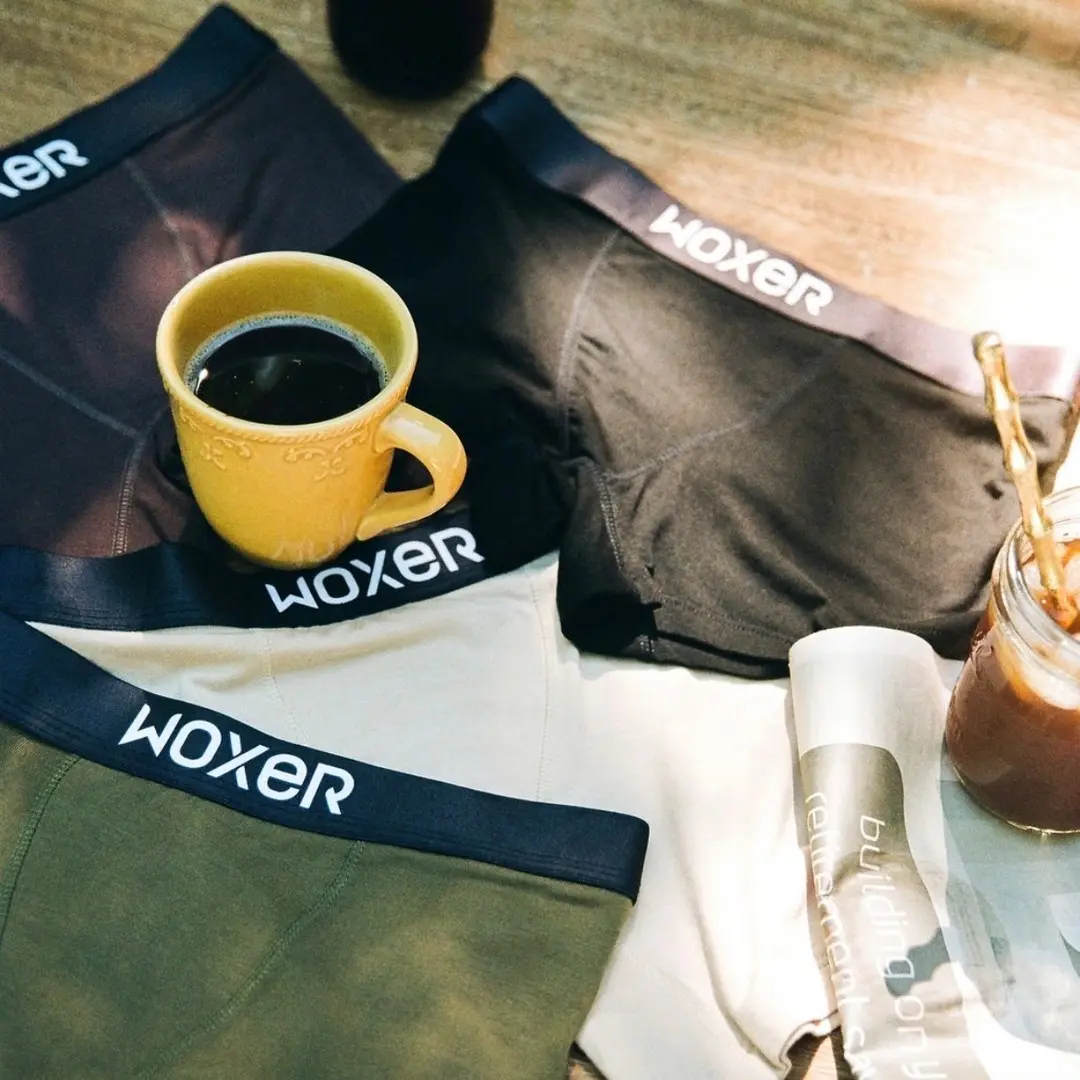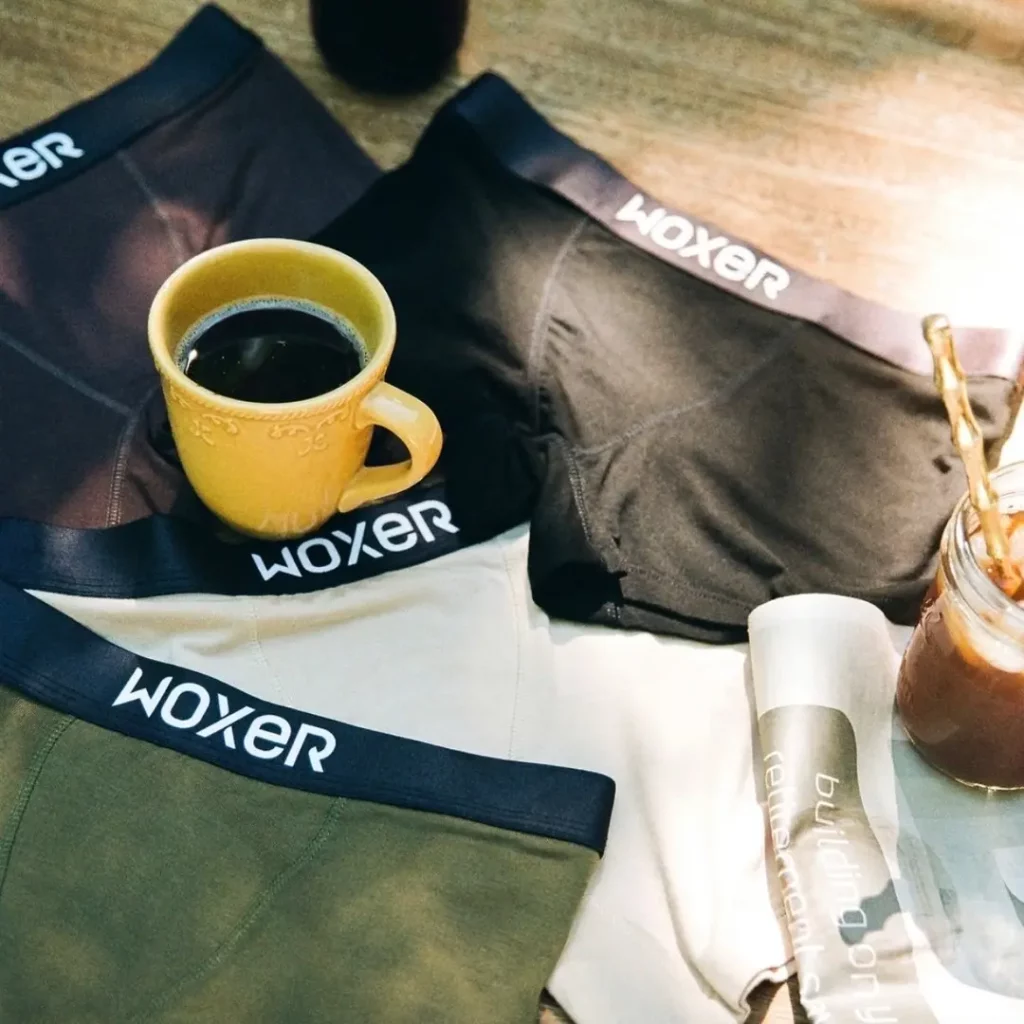 Overall: ★★★★★ 4.5 stars
Generally speaking, Woxer has some stellar reviews from customers.
With great quality, soft material, sustainable material, and fun prints, it's no wonder why Woxer is a go-to brand when it comes to comfortable women's underwear.
In fact, Woxer also offers matching super-soft bras to go with your super-soft underwear!
We also love the fact that they offer risk-free returns at any time, which is a great indicator that the brand makes excellent quality products. They truly stand behind their underwear and want their customers to be happy.
Quality: ★★★★★ 5 stars
Woxer's underwear quality is truly no joke. Customers rave about how their Woxer underwear keeps its shape well and doesn't ride up when wearing them under pants.
The secret to Woxer's awesome and soft material might be due to the Modal fabric that Woxer uses. If you haven't heard of Modal fabric, it's made from fibers harvested from beech tree pulp that is twice as strong and twice as soft as cotton.
Woxer underwear is 100% vegan, and beech trees also require much less water than cotton during the production process.
Not just that, but since Woxer underwear is made with Modal fibers, the underwear is biodegradable and compostable, meaning once your Woxer underwear has fulfilled and lived its best life, it goes back to the earth!
Price: ★★★★ 3.75 stars
Woxer underwear is not the most expensive in the world, but it's also not the cheapest. Depending on the style of underwear you get, prices range from $18 to $42 for one pair. That said, you can also buy multipacks to get a better bang for your buck.
That's a lot of money to invest into one pair of underwear, but with how comfy and soft and durable everyone says Woxer underwear is, it's totally worth it.
Now that we've covered the general aspects of Woxer, let's dive into some of the company's products and what customers are saying!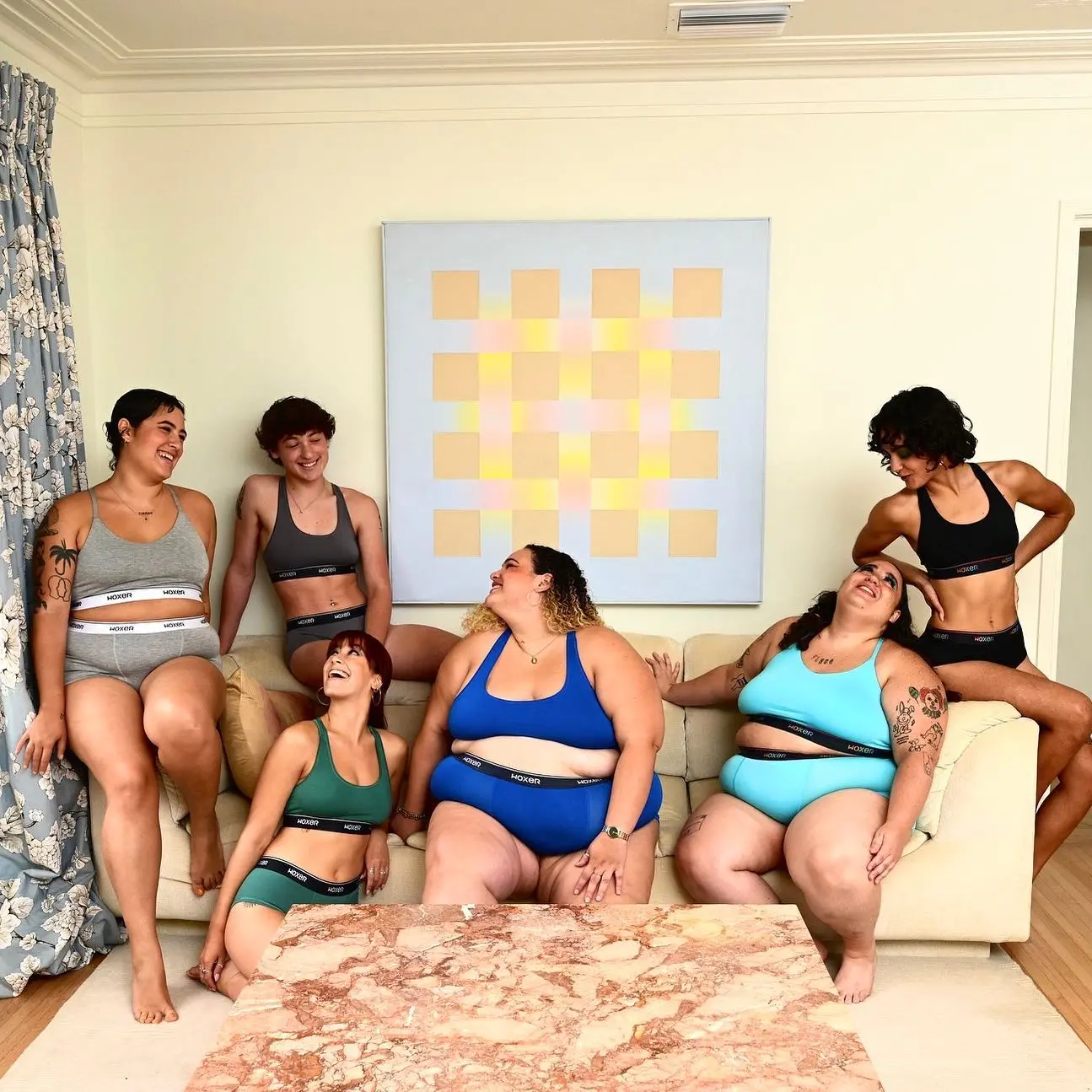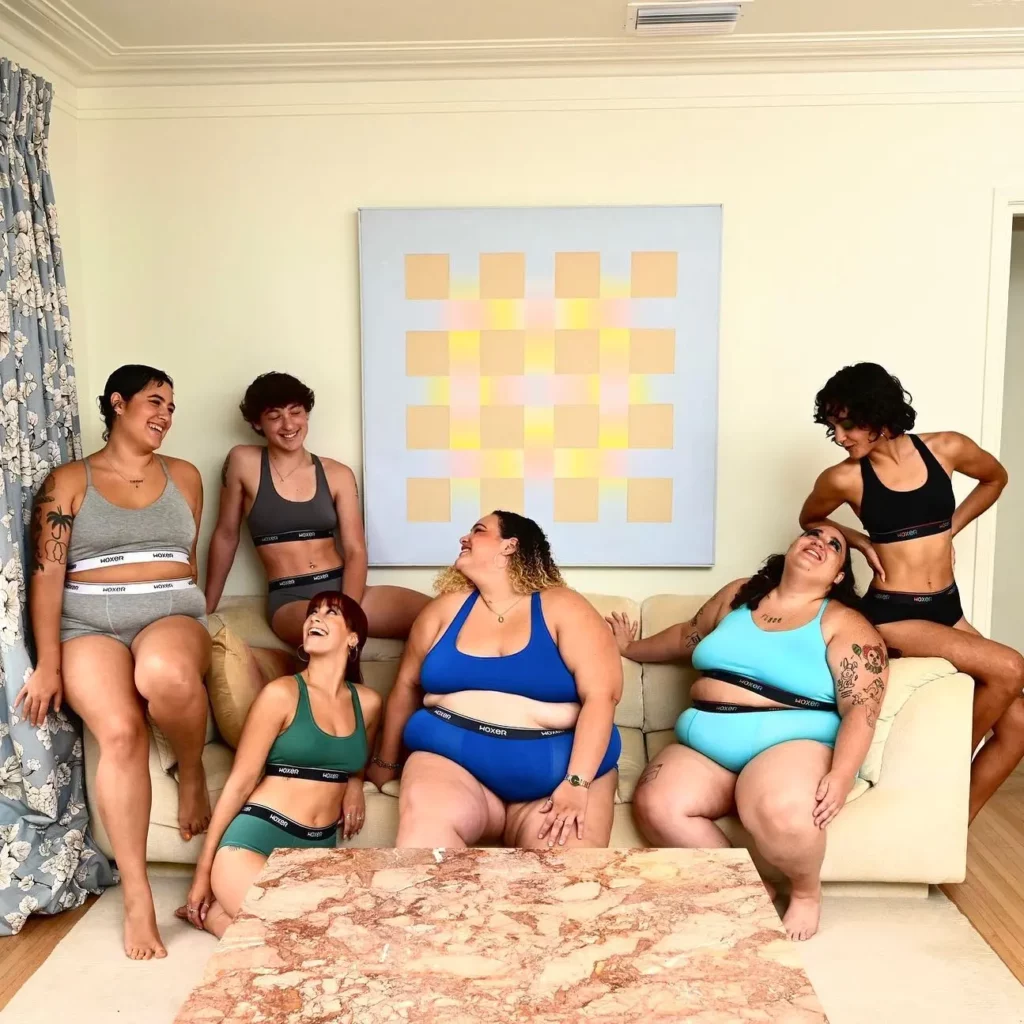 What Customers Think About Woxer
More often than not, the most reliable sources about brands and their products is from customer reviews, which is why we scoured the web and pulled some of the most common points made by real customers in real Woxer reviews.
Here is what customers think about Woxer underwear:
Super comfy and soft
The high-waisted boxers are especially awesome
They're a little pricey
The boxers keep their shape nicely
Material is long-lasting and stays cozy for a long time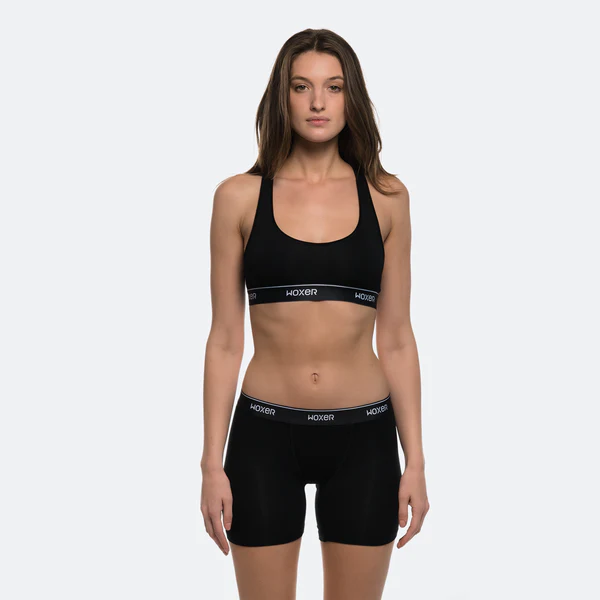 First up in the Woxer spotlight is not underwear, but a bra.
This Woxer best-seller bra is also made from Modal fibers and has enough support to handle low to medium-impact workouts.
Specifically, this bra has light support with no cups and a lined front, making it super comfy and breathable. This bra has a low-scoop neckline paired with a racerback-style back and comes in an amazing thirty different colors and prints.
With sizes from size S to size 3XL, this bra is priced at $32 and customers are raving about how comfortable and soft it is!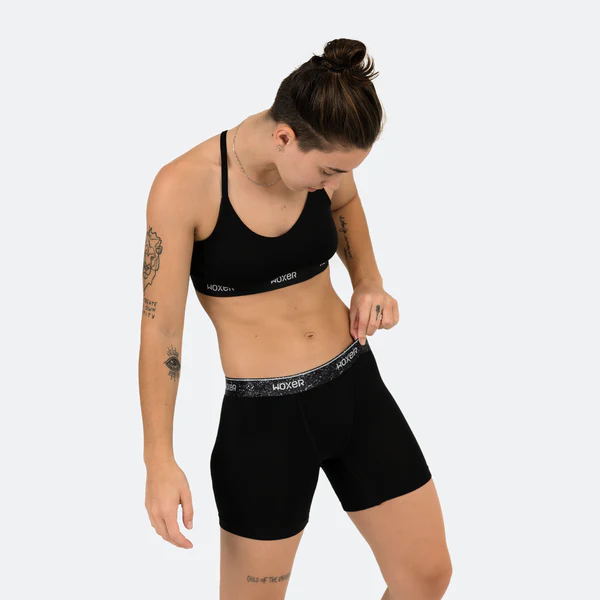 The Woxer Baller Cosmic underwear has a 5" inseam, which is Woxer's most popular length.
They are mid-rise with a lined front and inside leg panels, and like all Woxer products, are made with the light, airy, sustainable Modal fabric Woxer is known for.
The Baller Cosmic underwear has an elastic waistband, and customers cannot stop talking about how cozy the underwear is and how accurate the sizing is as well!
One pair costs $18 and comes in sizes up to 3XL, and shoppers note how they experience no chafing even in hot and humid weather.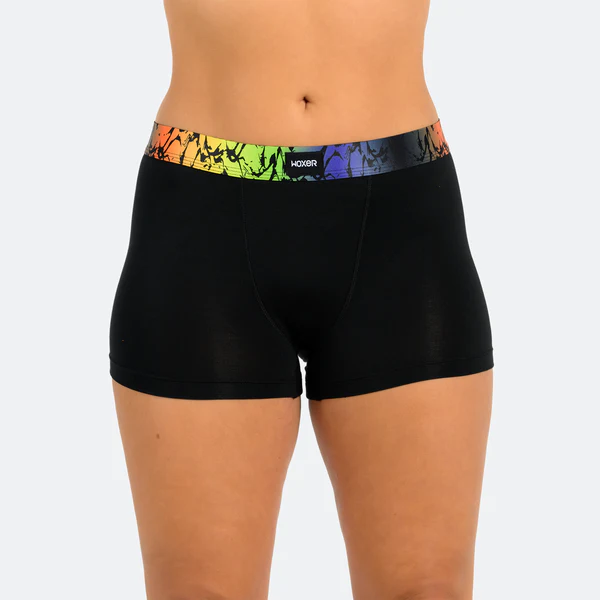 The Star boxer also comes in 30 colors and styles, making it easy for anyone to find underwear that suits your tastes and personal style preference.
The Star boxer is $18 for one pair, are mid-rise, and have a lined front and inside leg panels.
Made with the all-star Modal fabric, these boxers have a 3" inseam making it Woxer's shortest length, have an elastic waistband, and comes in sizes up to 3XL.
Customers love how these boxers don't ride up and how extremely comfortable they are, such like all the other Woxer products!
In Conclusion
We think Woxer totally lives up to the hype and is a perfect brand for all your cozy and comfy needs! Whether you're chilling at home or out and about, Woxer underwear will keep you at ease without any riding up or chafing.
In addition to being sustainable and biodegradable, what's not to love?
Woxer Alternatives
If you're still not sold or want to check out other brands, here are some great places to start:
Woxer FAQs
Who owns Woxer?
Alexandra Fuentes owns Woxer.
Where is Woxer located?
Woxer is based in Miami, Florida.
Is Woxer an ethical company?
Woxer cares a lot about sustainability and using processes and materials that are ethical, such as using the iconic Modal fabric to create all Woxer products.
Do Woxers roll up?
Based on Woxer reviews, the general consensus is no; however, everyone's body is different and some products may work different for you!