Want firmer, more youthful-looking skin? Crepe Erase is a brand that offers many skincare products for the purpose of just that!
But, do they work?
We read hundreds of real customer reviews to find out what they have to say about these products. Keep reading for our in-depth Crepe Erase Reviews.
RELATED: 12 Best French Skincare Brands You Need in Your Routine
What Is Crepe Erase?
Crepe Erase provides skincare products that are clinically designed to reduce the look of crepey skin on the body instantly and over time.
In addition, the brand claims its formulas target signs of aging, deliver firmer, smoother skin, and help support natural elastin production.
Crepe Erase Overview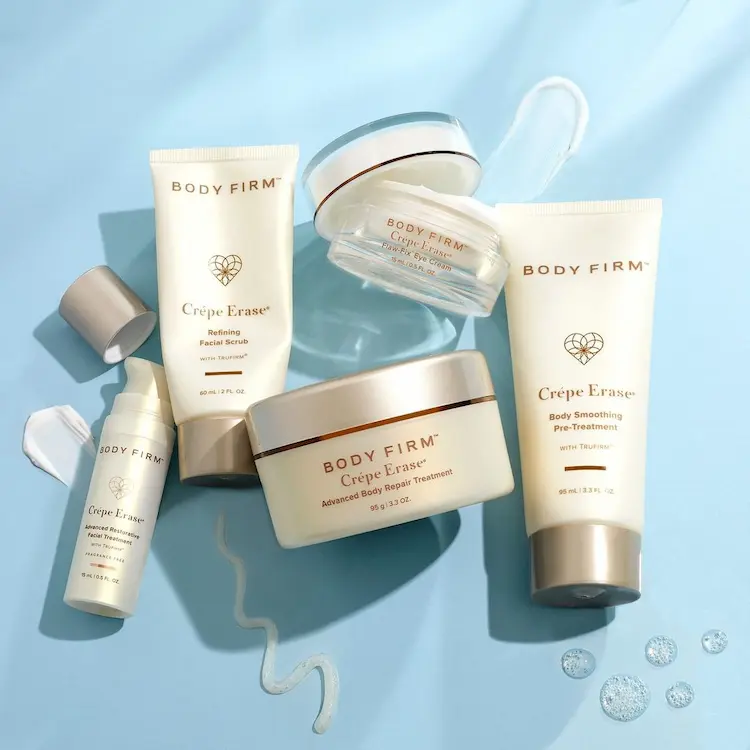 The brand Crepe Erase was introduced in 201 by the company Guthy Renker alongside JLo Beauty, IT Cosmetics, and many other well-known brands the company backs.
Crepe Erase has a unique 2-step system that helps to rejuvenate and revitalize aging skin. The first step is to exfoliate with the TruFirm Complex, which contains a blend of enzymes and botanicals that help to gently remove dead skin cells.
The second step is to apply the Intensive Body Repair Treatment, which contains a powerful blend of antioxidants and hydrators that help to smooth and firm the skin. Used together, these two steps can help to minimize the appearance of wrinkles, fine lines, and crepey skin.
However, they also offer other anti-aging products as well.
Crepe Erase Reviews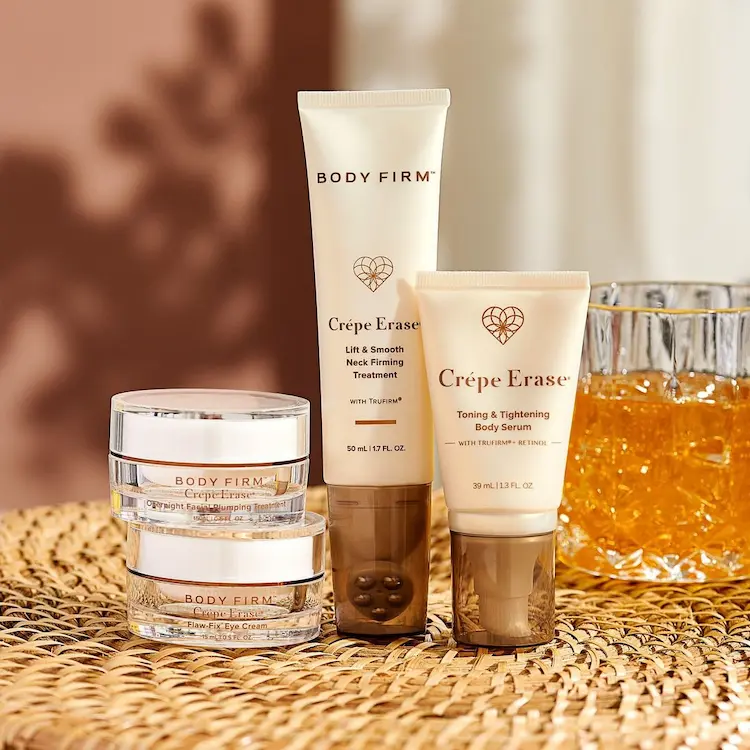 Overall: ★★★★ 4 stars
Crepe Erase has some mixed reviews, but many people did see improvement in their skin. Some say they didn't see improvement, but several others said they wouldn't use anything else.
Some claimed the company's products eliminated dark spots, saggy skin, and overall years of sun damage.
Price: ★★★★ 4 stars
Products are priced in the range of $20-$80. A few customers felt these prices were high for the results they got, but others were thrilled with the results and said the price was worth it.
Quality: ★★★ 4 stars
Crepe Erase uses TruFirm Complex to target aging and UV damage on the skin. The complex uses naturally derived apple, dill, and sage extracts to support elastin production.
Many customers liked the ingredients used in the products, and the feel and smell, although a handful of customers were not impressed with the long-term results.
Products: ★★★★ 4 stars
In terms of the range of products, Crepe Erase offers around 10-20 different products for helping skin look firmer around the neck, hands and feet, face, and other areas on the body.
These products include eye cream, facial scrub, dark spot correcting serum, lift and smooth neck firming treatment, toning and tightening body serum, and more.
With that being said, let's get into some reviews for some of Crepe Erase's most popular products!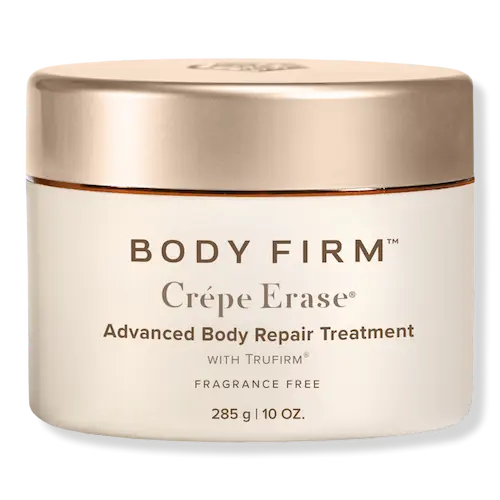 ★★★★ 4.3 out of 5 Stars based on 3049 Reviews
This product contains the TruFirm complex and 9-Super Hydrators, including olive oil, squalane, cocoa butter, coconut oil, grapeseed oil, vitamin E, and glycerides.
It can be applied to places where crepey skin is present to improve elasticity and firmness. Customers love how quickly it absorbs into skin and rave about the noticeable results.
---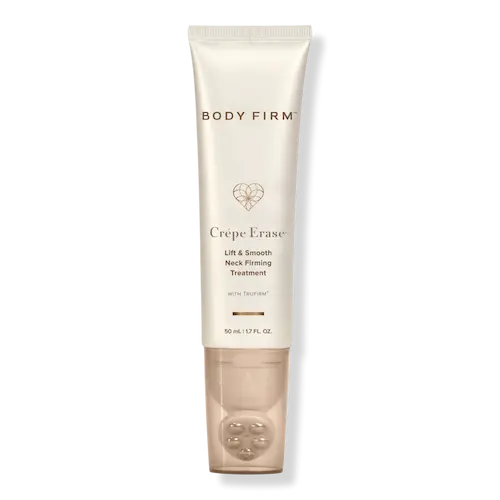 ★★★★ 4.3 out of 5 Stars based on 319 Reviews
For those looking to improve the look and feel of their neck, this neck firming treatment claims to leave the skin around the neck appearing firmer and more lifted and hydrated.
The treatment is said to be lightweight and non-greasy. Customers say a little goes a long way and that the results were almost overnight.
---
★★★ 3.3 out of 5 Stars based on 31 Reviews
Want your under-eyes to look refreshed? This eye cream is supposed to reduce puffiness, fine lines, and wrinkles.
For those whose skin can tolerate this product, they say it has worked wonders on their wrinkles and fine lines. However, there are quite a few customers who say it irritated their eyes and they could not use it.
Crepe Erase Customer Reviews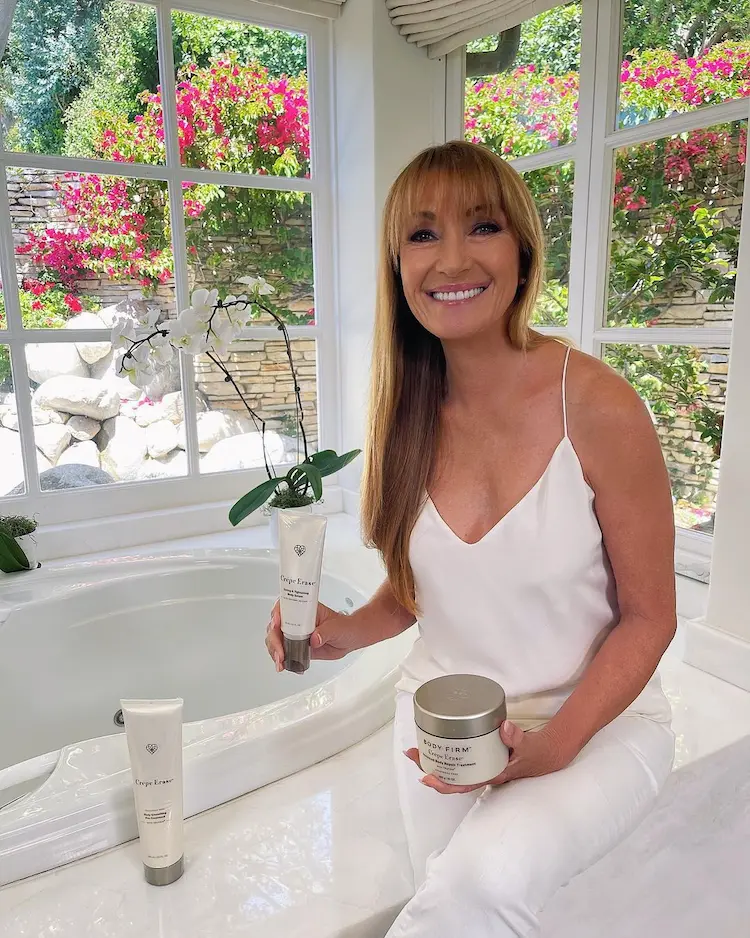 We searched through several reviews of Crepe Erase to bring you the most common feedback from customers:
Products improve and even eliminate liver spots and sun damage
Products improve wrinkles
Customers love the smell and feel of products
Some believe the products are pricey
Some say they didn't see improvement
In Conclusion: Worth It?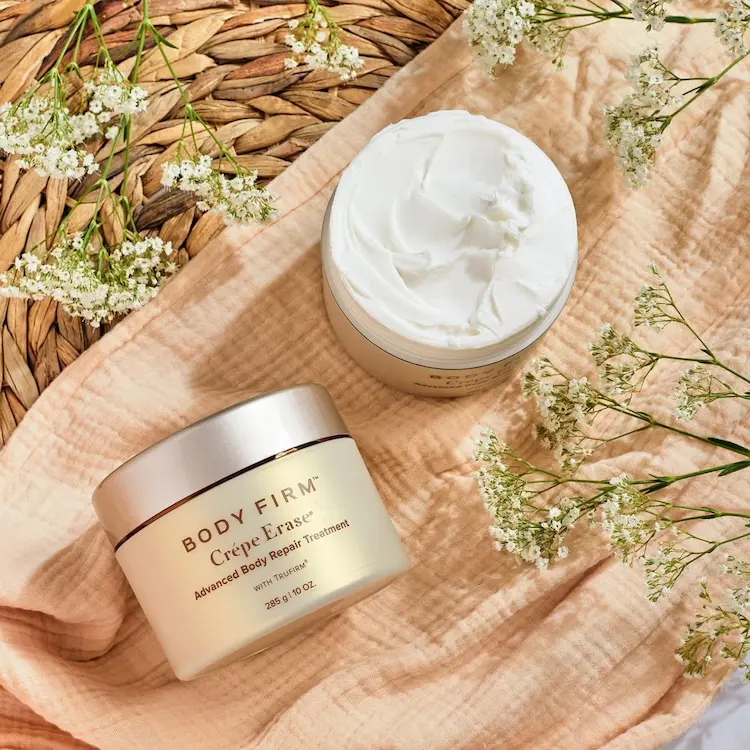 Crepe Erase had mixed reviews, so if you are feeling cautious, it may be worth it to stick to your typical skincare routine.
However, if you want to try something new, Crepe Erase has brought better-looking skin to many customers, and our Crepe Erase Reviews outline those successes!
Return Policy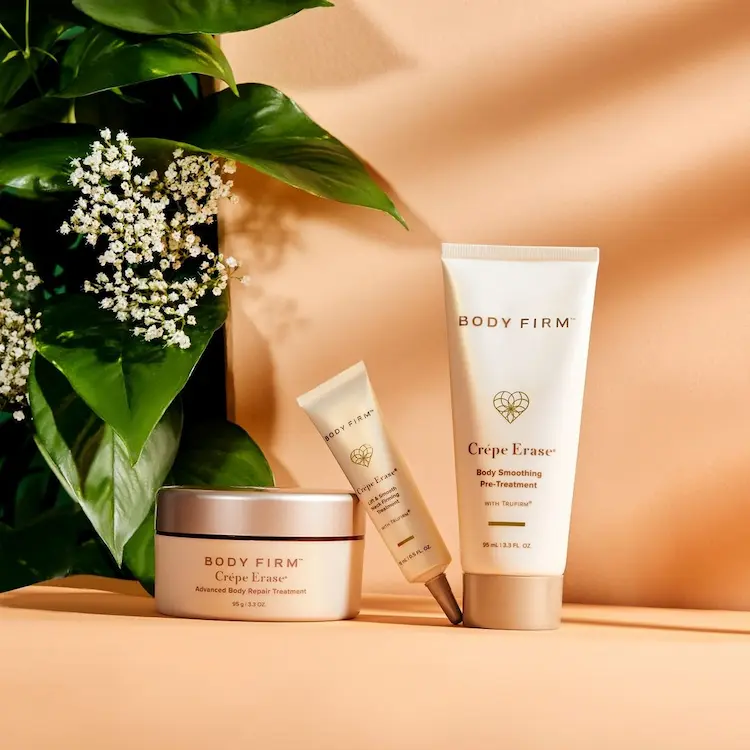 Return the containers within 60 days to get a full refund regardless if the containers are full or empty.
FAQs
Is Crepe Erase legit?
Yes, Crepe Erase is a legit company, not a scam. The brand has many happy customers who rave about the results.
How long does it take for Crepe Erase to work?
The company claims you may see instant results, but it could take up to 60 days.
Does Crepe Erase really work?
Crepe Erase works for most but not all. Nevertheless, it may be worth a try because the company offers a 60-day money-back guarantee. 
Crepe Erase Alternatives