Finding a nail polish that is long-lasting, gentle, and free of harsh chemicals is essential to preserving your nail's health and having head-turning nails. But honestly, this seems so hard to find. Color Street, however, claims to have solved this problem with long-lasting nail polish strips that will keep your nails happy and healthy.
Today, we're going to delve into our Color Street reviews (and reviews from other customers) to see if they're truly all that they claim to be.


What is Color Street?
Color Street is a brand focused on beauty, and more specifically, nail beauty and care. Instead of selling nail polish for you to create your own nail art, they sell nail strips that make the job easy!
Depending on what you're looking for, prices vary. From glitter nails to solid red, you can expect to pay around $12 on average for a set, but never more than $15. This makes Color Street one of the most affordable places to shop for quality nail products!
Aside from this, they always offer buy 3 sets, get 1 free as well as buy 1 get 1 free on their french manicure sets!
Color Street Overview
This brand first started in 1988, all from a busy morning in NYC, where the creator noticed a woman quickly painting nails in a nearby cab and knew that a change had to be made.
From there, he started experimenting with color schemes to create unique and beautiful peel-off color fusions for a quick and easy application!
Color Street Reviews
Overall: ★★★★ 4 stars
Overall, customers seem very happy with Color Street nails! Most say they are long-lasting and have a variety of fun styles. Some customers complained that they were difficult to apply, however.
Price: ★★★★ 4 stars
At around $12 per set, we'd say these nails strips are very affordable!
Quality: ★★★★ 4 stars
A lot of customers praised the staying power of the nail strips over regular nail polish. However, some customers say they had a problem with the nail strips being difficult to put on.
Value: ★★★★ 4 stars
All in all, these nails strips are a great value. They're affordable, fun, and last longer than regular polish!
While their shades are frequently changing and becoming sold out, there are some shades that people are loving more than normal!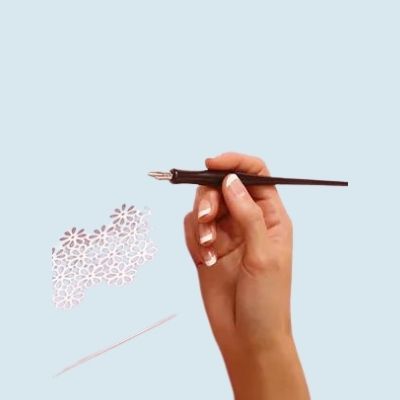 If you're all about the classic french manicure look, these strips are perfect for you.
At $14 per set of 16, you'll save a good amount compared to a french manicure in the salon!
---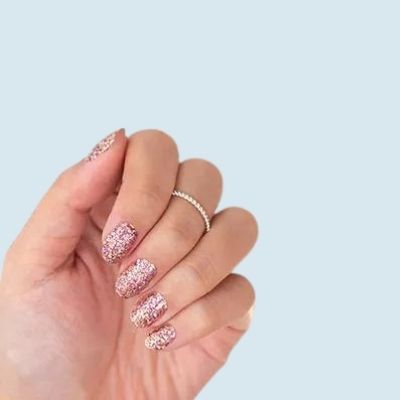 Sparkles + rose gold? It doesn't get much better than that.
These nail strips are another of the "glitter" collection best sellers.
---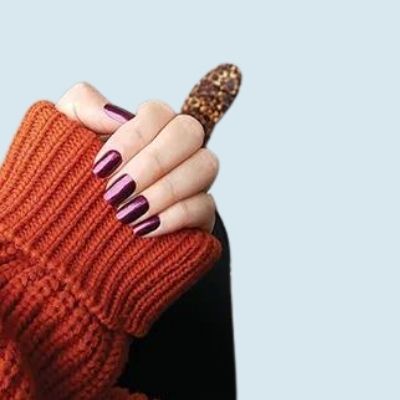 These beautiful shimmery berry-colored nails have an autumn feel, perfect for every occasion.
From a hot day with that special someone to a New Year's Eve party, these beauties are durable, breath-taking, and sure to give your hands lots of attention.
Color Street Customer Reviews
It's time to look at some real customer reviews to see how people like their nail strips. We've pulled reviews from real people to give you a genuine idea of what you're getting yourself into with this brand.
"These were so easy to put on that my nine-year-old did her own nails! The strips are very forgiving, so when putting them on, if you need to peel up and restick, you can without a problem. And they feel just like a light coat of real polish (because they are!) and not a heavy sticker." – from Amazon
"For me these strips are way more time consuming than painting my own nails. I recommend these to people that don't enjoy using a paintbrush to do their nails." – from Influenster
Overall, most customers seem happy with their purchases from Color Street, with a few customers saying they are difficult to apply. After searching through hundreds of Color Street reviews online, here are the main points of feedback from customers about these nails:
Long-lasting
Good value
Fun designs and patterns
There is a learning curve to applying the nail strips
Applying Your Color Street Nails
A lot of Color Street reviews complain about peeling. Unfortunately, this can happen if you don't apply your strips correctly. It's important to prepare your nails before applying (read the application tutorial on their site for more)
Before doing anything, make sure to wash your hands thoroughly to remove any extra oils (some stylists recommend using Dawn to best strip your hands of extra oils).
Push your cuticles back and buff your nails so they are soft and smooth. And, of course, don't apply the strips to your skin or cuticles.
Also, don't apply lotion or oil to your hands until 2 hours after you've applied your nails.
Return Policy
Now, what happens if you receive your peel-off nails and they aren't what you expected? Thankfully, Color Street has a pretty sweet return policy to help you out.
Their return policy states that you may return your items for a full refund within 30 days of the ship date. However, the only way you can qualify for a refund is if you return your nails new and in the original packaging.
On the other hand, when it comes to their exchange policy, you can actually make exchanges for up to 60 days of your item's ship date. Cool, right? However, as mentioned above, in order to qualify for this, your items must be in new condition and still in their original packaging.
Overall: Is Color Street Worth It?
Now, the big question is: is Color Street worth it? In our personal opinion, Color Street seems like a great alternative to painting your nails (especially if you're no good at nail art). With a decent price point and great return policy, why not try them out?
If your nails are still peeling after this preparation, a nail hardener polish as a base coat can help!