Lab-grown diamonds have been a growing and booming industry since more people became aware of the dangers and negative impacts of natural diamond mining on the environment and miners.
Luckily, jewelers have shifted to offering lab-grown diamonds to offset the consequences of the mining industry. A lot of the time, the only noticeable difference between natural and lab-grown diamonds is their origins.
One of the few jewelers that offer solely lab-grown diamonds is Clean Origin — a company that prides itself on being transparent, ethical, and of high quality. 
If you want to learn more about Clean Origin and if their lab-grown diamonds are worth it, keep reading our Clean Origin reviews! 
What is Clean Origin?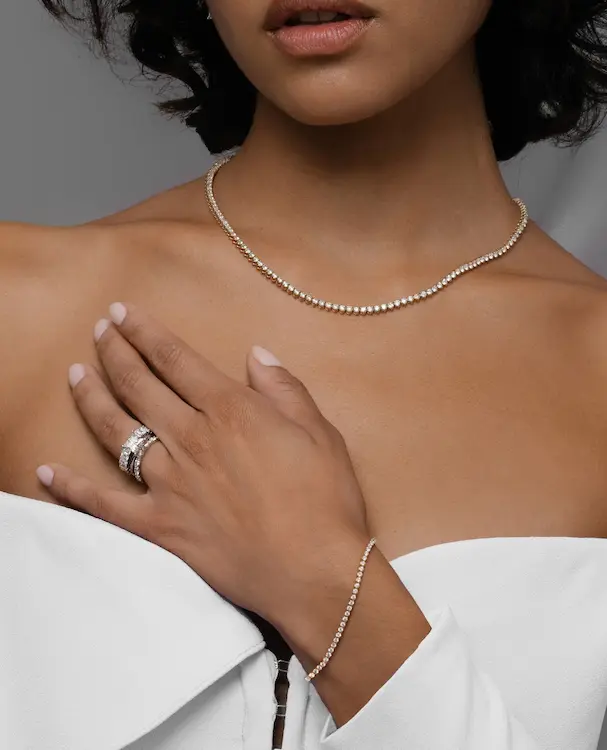 Clean Origin is a jeweler that offers fine jewelry, engagement rings, and wedding bands from lab-grown diamonds. 
Clean Origin was founded in 2017 and is made up of a team with a combined total of 100 years of experience in the diamond industry.
The goal of Clean Origin is to provide customers with ethical, sustainable, and trusting lab-grown diamonds that will have you forgetting all about naturally-mined diamonds.
Clean Origin: Overview
Clean Origin allows customers to design their own ring, but also offers preset engagement rings and wedding bands.
Aside from that, Clean Origin offers other fine jewelry like diamonds bracelets, diamond earrings, and more!
Clean Origin Reviews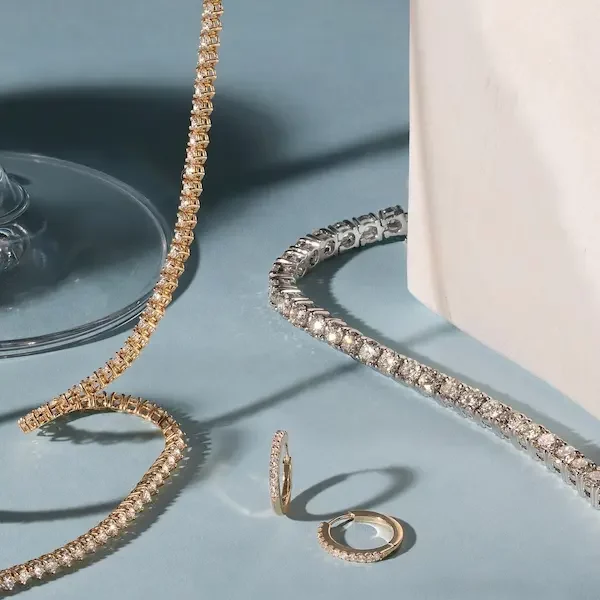 Overall: ★★★★★ 5 stars
Clean Origin is well-praised and loved among shoppers, earning satisfied reviews across the board!
Customers adore the quality of the diamonds and jewelry, but also the customer service, speed of delivery, and easy 100-day return policy.
Loose Lab-Grown Diamonds: ★★★★★ 5 stars
Lab-grown diamonds have the same chemical composition and physical properties as naturally-mined diamonds — the only real difference is the origin.
Not only are lab-grown diamonds cheaper due to not being finite, but you get everything you love about a natural diamond without the harmful and negative impacts of mining!
Clean Origin's loose diamond selection is a novelty, having any shape, cut, color, and clarity you can think of.
Price: ★★★★★ 4.5 stars
In terms of loose diamonds, Clean Origin has diamonds that will accommodate any budget. All diamonds are certified with prices ranging from around $250 to $70K.
Prices vary so greatly because they are determined by the diamond grading, which includes clarity, color, cut, and carat weight.
Compared to other lab-grown diamonds, Clean Origin offers competitive pricing (and they are much more affordable than mined diamonds).
Customer Service: ★★★★★ 5 stars
Those who've shopped with Clean Origin are in love with how helpful and responsive the company's customer service is.
Not only does the customer service team effectively help out if issues arise, but those on the team have years of experience in the jewelry industry and can also help with consultations!
In fact, if you need help finding the right diamond or just need some extra guidance, you can schedule a virtual appointment with a Clean Origin representative.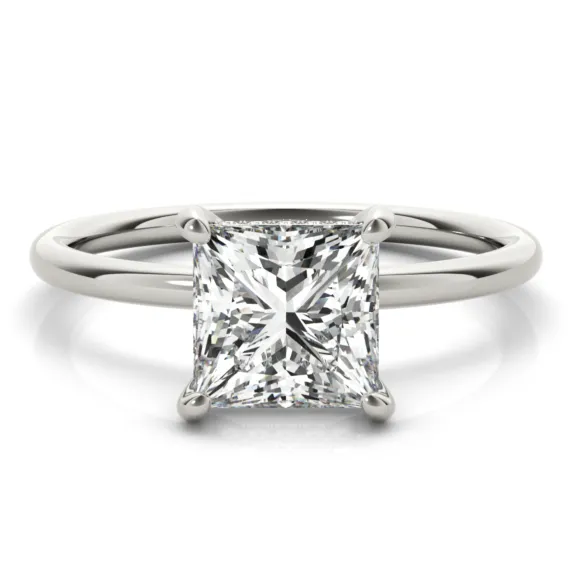 Clean Origin's Quiet Beauty Princess Cut Ring is a gorgeous solitaire engagement ring meant to be the main star of the show.
The metal is a simple band tha allows the diamond to be the center of attention, allowing all eyes to go straight to your finger.
This ring retails at $785, and for regular pricing, the metal this ring is available in includes 14K white gold, 14K yellow gold, and 14K rose gold.
If you want to upgrade this ring to be made in either 18K white gold or 18K yellow gold, that's an additional $200 charge. If you want to take it another step further and get this Quiet Beauty ring in platinum, it's an additional $375.
As for diamond grading, the average clarity of the diamond for this ring falls around VS and S1, which means it has very little inclusions.
The color grade is around F and G, meaning the diamond is near colorless. Not just that, but the compatible carat range can reach up to 2.15!
---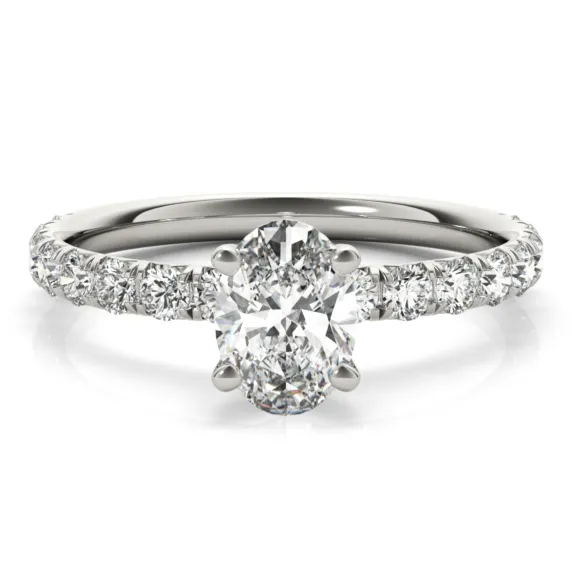 The Natasha Ring's price starts at $1,395 — and it makes sense why there's such a price jump from the Quiet Beauty ring and this one.
The Natasha Ring is an oval-shaped beauty with a solitaire at the head of the band followed by a sprinkle of tinier diamonds crusting around half of the band.
This ring's diamond grading includes a clarity of VS and S1 and a color grade in between F and G. The compatible carat weight lies between 0.5 carats and 2.55 carats.
Like the Quiet Beauty, the Natasha Ring is available in your choice of 14K metal for no extra charge. However, if you want to upgrade to either 18K yellow gold or 18K white gold, it's an additional $350. Meanwhile, if you want a platinum setting, it's an additional $610.
---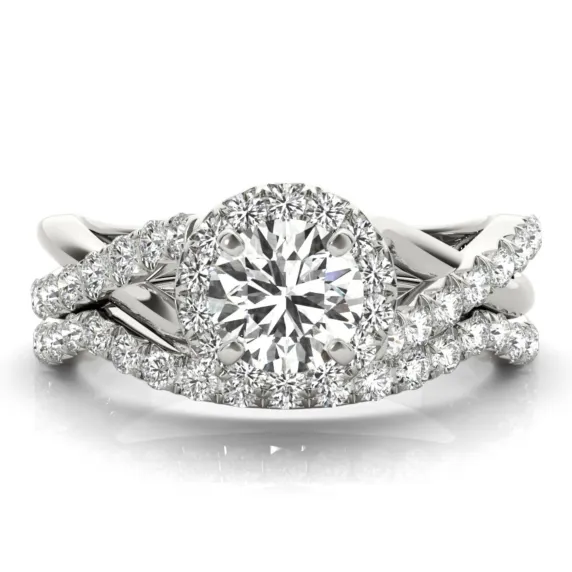 This gorgeous Twisted Halo Bridal set features a pave band of entwined ribbons that meet in the center to hold the round center stone.
Made with 49 beautiful gemstones, this ring has a prong setting and has a F/G color and a VS/S1 clarity grade.
The compatible carat weight of the Twisted Halo Bridal Set falls between 0.33 and 0.55 carats.
The starting price is $2,345, but if you want to upgrade your ring to come in either 18K yellow gold or 18K white gold, it's an extra $640. Likewise, if you're metal of choice is platinum, it's an additional $980.
For a matching set, feel free to check out the Twisted Halo Band and the Twisted Halo Ring!
---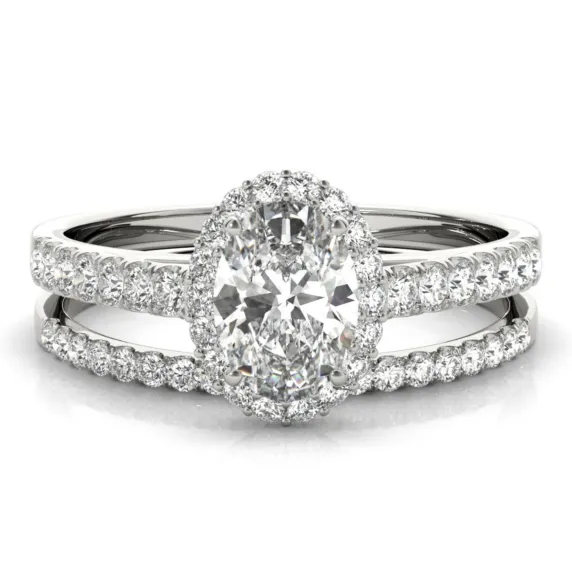 The Czarina Bridal Set is a stunning oval-shaped halo bridal set that is elegant, luxurious, and chic.
Starting at $2,135, this Czarina Bridal Set features 54 beautiful stones lining a double banded prong setting.
Sitting pretty in the middle is the gorgeous diamond centerpiece that has a color of F/G and a clarity of VS/S1. The diamond is encircled by tinier diamonds and is a true sight to behold.
The carat weight compatible with this set ranges from 0.65 to 2.1 carats, and like other Clean Origin pieces, upgrading the metal does cost extra. For 18K white gold or 18K yellow gold, it's an additional $565. For a platinum band, it's an extra $870.
For a matching set, check out the Czarina Band and the Czarina Ring!
---
Return Policy
We love that Clean Origin has an amazing 100-day free return policy.
Clean Origin wants to make sure customers have an adequate amount of time to be certain the ring they bought is up to standard, and if it's not, the company offers free returns!
The only requirement Clean Origin has to be eligible for a return is to include all documentation that originally came with the jewelry, such as Lab-created diamond certificate.
That being said, final sale orders and custom pieces are not eligible for returns.
FAQs
Is Clean Origin a good company?
Yes, Clean Origin is a great company that's sustainable, high-quality, and ethical. We think they are one of the more reliable places to buy lab-grown diamonds online.
Where is Clean Origin located?
Clean Origin is located in Stamford, Connecticut. 
Who owns Clean Origin?
Clean Origin was created by Alex Weindling, who is currently also the CEO. The company itself is owned by Great Heights. 
Is Clean Origin ethical?
Yes! As a company that provides lab-grown diamonds, Clean Origin separates itself from the horrid policies of the natural-mined diamond industry, making it ethical. Clean Origin hand-picks its diamonds and ensures each stone is top-tier quality. 
In Conclusion
Clean Origin is a solid company that offers awesome lab-grown diamonds that don't have negative impacts on the planet and its surroundings.
Clean Origin provides beautiful and stunning pieces at prices that accommodate every budget!
Customers are in love with their stones from Clean Origin and praise the customer service and ease that came with the shopping experience.
If you're looking for a trustworthy jeweler, you can be sure to have Clean Origin on that list!
Clean Origin Alternatives
ALSO READ: OUR Grown Brilliance Reviews: Are Their Lab-Grown Diamonds Legit?