Shoes are an important part of any fashionable person's outfit. A pair of classic sneakers are a must! Leaving the house in a beat-up set of clogs that you use everywhere is not the move. They stink, and not just in how they smell.
But, shoe companies are never satisfied with you looking like a fool. Good brands stay dedicated and keep cooking up new models to please their fans. Yet in the process, a few of these slip through the cracks.
But not to get lost. These outliers are often the most popular shoes that haven't needed any alterations since they began. The most classic sneakers that people refuse to stop wearing.
Blending in with tons of different crowds and accepted into a variety of styles, the style icons of this list are hard to beat and often have no challengers.
Classic Sneakers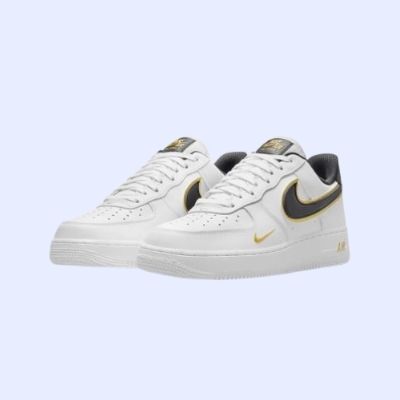 The Air Force 1 needs no introduction. Nike was put on the map by this shoe, and everyone and their grandmas own a pair.
The secret to their icon status is their timeless look that seems equally welcome with punks as it is with rappers. The shoes are durable, comfortable as all hell, and come in a dazzling amount of styles.
They've also recently welcomed the Air Force 1 in a flyknit style, making it extra lightweight.
---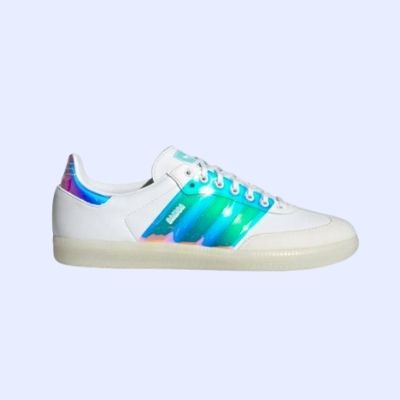 Originally intended as an indoor soccer shoe, the Samba has expanded into a staple lifestyle kick. Wear them wherever and still feel like you're the star of the game.
It's a mature-looking shoe that benefits from a youthful feeling construction, giving you bounce in your step along with stability and a clean-looking hoe in one package.
---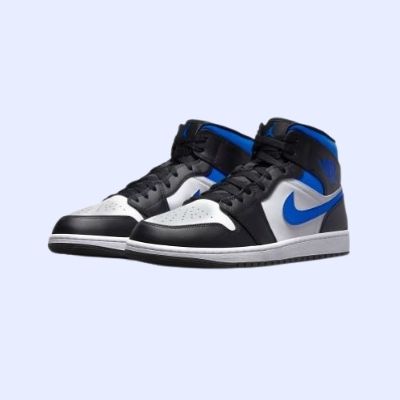 It's difficult to get a shoe designed after you as a pro-athlete. It's unheard of for an entire series and brand to be made in the image of just one man. Michael Jordan was no normal man, however.
The basketball pro was an unbeatable madman in the 80s with his wicked style of play and unique personality. His shoes are no different. And none are as celebrated as the Jordan 1.
Every celeb, athlete, and rapper has their own version of the shoe and with such a perfect high-top nature, it's impossible not to look good in a pair.
---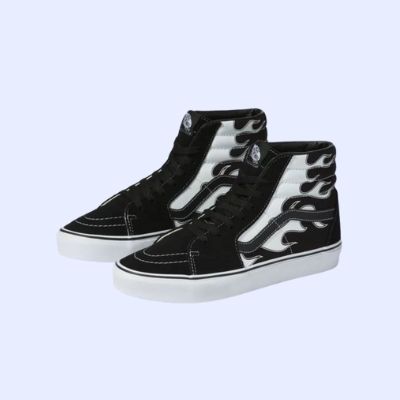 A single pair of Sk8-His has the power to alter the entire course of someone's life. They are powerful shoes with powerful statements to make, worn by those who dare to be bold.
The high-top nature of the shoe gives it maturity like a boot, but retains that classic sneaker look. They look great for the skatepark, dancing, and everything in between.
Get you and your partner a matching pair. You'll never break up.
---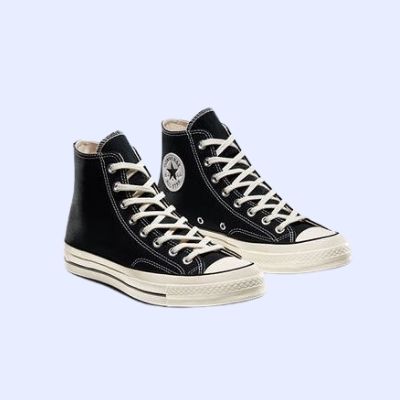 The Chuck 70 has come a long way. Originally a basketball shoe, now a grunge aesthetic staple, the shoe seems to have its own personality that develops based on the wearer.
They are not the most comfortable shoes, but they are damn durable and pair with a lot of different outfits, making fans out of a lot of people. Just try not to go running any miles in them.
---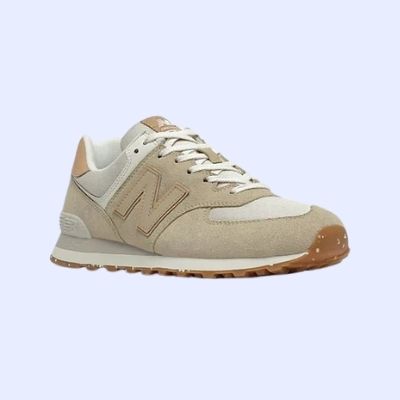 The 574 is the signature New Balance shoe. When someone mentions the brand, this is the exact shoe that enters people's mind. And it's not hard to see why.
They are chunky suede shoes, usually done up in neutral colors and giving off a mature vibe. They work great at the court and when running, but they are also a professional shoe.
They will have no problem carrying you through a workday.
Related: 12 Best New Balance Shoes to Change Up Your Look
---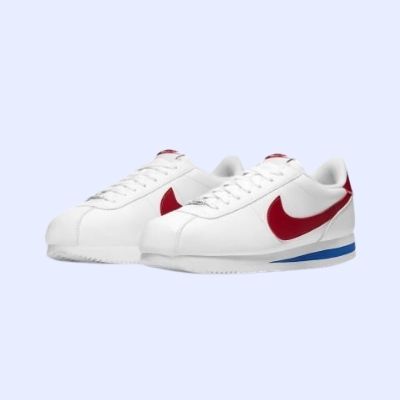 The Cortez has enjoyed a long-standing rep with Hispanic gangsters, youths, and workers that appreciate the style and the comfort the shoe brings.
Kendrick Lamar even once dropped a legendary collab for Nike Cortez that came in house-shoe form in celebration of his album DAMN. That's real pedigree.
---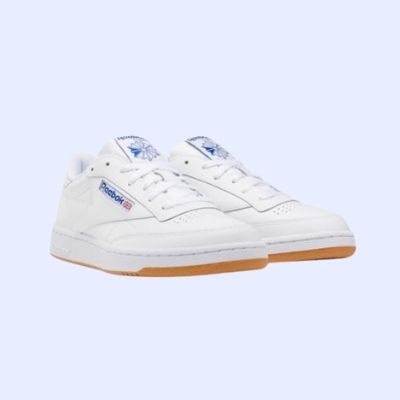 A clean white shoe is a classic of its own. It shows you care, appreciate taking the time to make yourself look good, and know good fashion. The Club C is all of that combined and more.
Reebok is usually known for their durable athletic shoes, but popping off the tennis courts in these bad boys was something else. Smooth leather and a low profile, they step with confidence but take up no room.
Yet since they're so minimal, you can pair them with just about anything and still look kick-ass.
---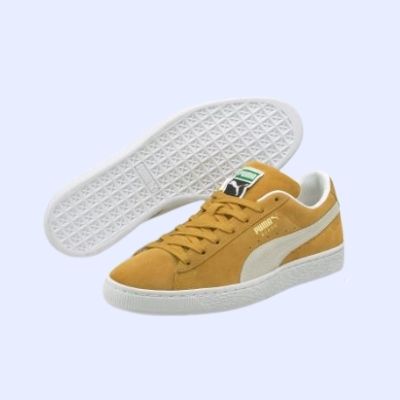 The Suede is one fun shoe.
Not only is it comfortable and great for skating, but it comes in a stupid amount of colors to show off your tastes.
But what makes them great is their seemingly underdog status. Puma might sometimes be outside the realm of Nike and Adidas, yet these shoes never disappeared and neither did Puma.
They are testaments to perseverance and being yourself no matter what.
---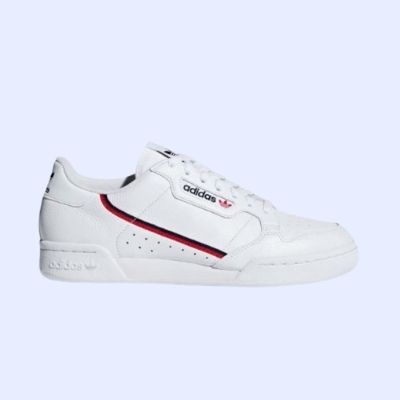 80s nostalgia never dies and the continental 80 is no stranger to that. The retro design is timeless and adds to everyone's love for one of the most popular eras in human history.
Yet due to its popularity, it's often sold out. But never fear, new colorways are always in the works.
---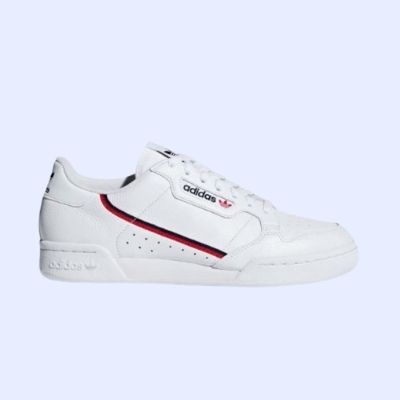 You shouldn't have to quest to get something that makes you look good, making the Old Skool a popular favorite: because it's affordable, looks great, pairs well, and is super easy to find and get.
One of the best parts about them too is that Vans allows near limitless customization for the Old Skool and often commission artists from different cities and areas to design their own pair.
Always be on the lookout for something unique.
---
Classic Sneakers Recap
Not every shoe has the stuff to be the best of the best and that's alright. It's a thin line between greatness and failure, but the criteria is pretty clear.
For a shoe to be a classic, it should be, relatively:
Affordable
Easy to get
Has a lot of options for colors
Sleek or minimal designs
Stands the test of time
Up Next: 11 Most Rare Nike Shoes
Robert Landis is a writer utilizing modern speaking styles mixed with contemporary prose to reshape people's attitudes towards aesthetics and how we express them. He is also a music producer and fiction writer in his spare time.