Whether you're an expert or novice on the matter, finding a quality watch that has everything you're looking for can be a long journey. There's also a broad number of styles to look at, ranging from casual to professional and flashy.
Among the many companies that pride themselves on their watches, some are gimmicks, while others take craftsmanship to new heights. It's also essential to ensure you're getting a good deal financially, as many companies are known to take advantage of those who may not be educated about the industry.
For this Citizen Watches review, we're going to shine the spotlight on more than just their products to determine if they're worth the buy.
RELATED: How to Wear a Watch (Ultimate Guide for Men)
What Are Citizen Watches?
Citizen Watches has over 100 years of experience in making quality watches that are appreciated by people all over the world. With a dedication toward craftsmanship, quality, and sustainability, there's a reason they've been in business for so long.
You'll find a substantial variety in their catalog that offers many different styles, and you're bound to find a quality watch that fits your budget. There may be many other brands you can choose from, but Citizen Watches has a reputation that's hard to ignore.
Aside from the talent that goes into each design, the company is also well-versed in modern watch technology. This includes features such as GPS, titanium material, and eco-drive watches that are powered by light.
Citizen Watches Overview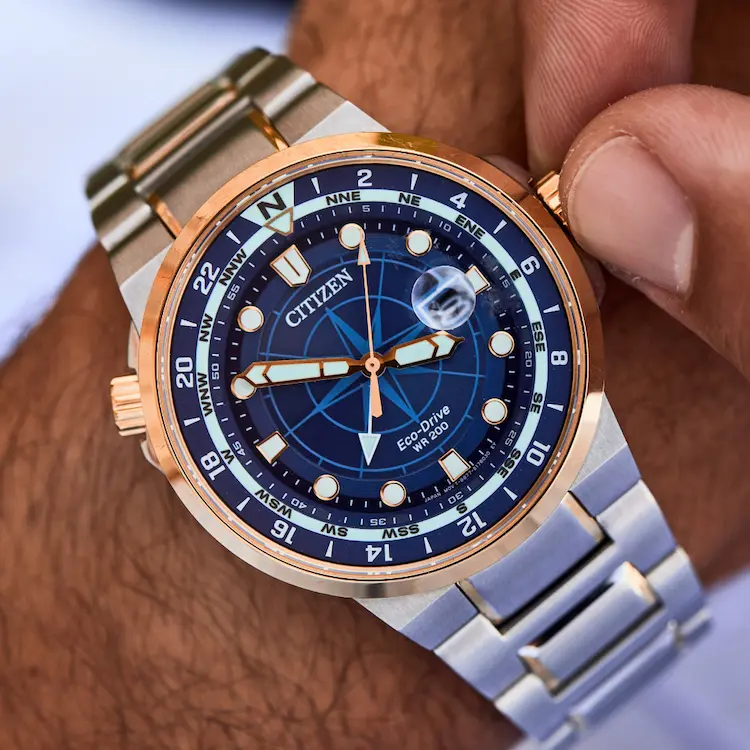 Clearly, their business operations and history with watchmaking are a good look to anyone. The brand makes watches for men and women, and you'll find a decent number of themed watches and even smartwatches if tech is more your thing.
You'll find many popular and unique styles in their catalog, such as classic, chronograph, diamond, crystal, and more. To make your search fit your budget, you can sort by price range, and if you're looking for something special, you'll want to take a look at their exclusive collections.
Citizen Watches Review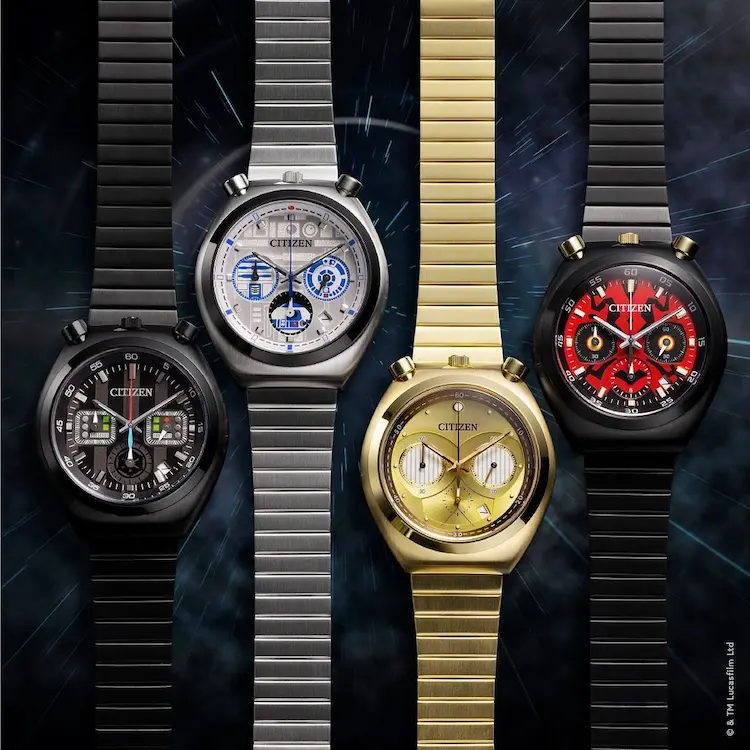 It isn't hard to see the quality of their products, but there's more to their business operations that matter to the customer. Shipping, customer service, and a reasonable price point are all important factors, and you can get a comprehensive breakdown of these aspects down below.
Overall Rating: ★★★★ 4 Stars
The company seems to have a pretty satisfied customer base, as people thoroughly enjoy their purchases, and many of them have been enjoying their craftsmanship for years. No company is perfect, of course, and after reading through many reviews, it looks like many of the complaints stem from a lack of parts for watch repairs, which turns into a long waiting game.
However, it's important to keep in mind that, with the ongoing epidemic, many places of technology are experiencing a parts shortage that often results in issues that are out of the companies' hands.
Pricing: ★★★★ 4 Stars
Although many items in their catalog can reach into the hundreds and even the thousands in cost, there aren't many complaints about this. It's pretty much expected with a quality timepiece. Even though this is true, the company seems to enjoy racking up various additional costs if you happen to need repairs.
Repairs can definitely get expensive, but many customers advise seeking repairs elsewhere as many of them feel Citizen Watches overprices the service as a whole.
Shipping: ★★★★ 4 Stars
The Citizen Watch Co. of America doesn't ship internationally, but you can get your hands on their products if you utilize a U.S. shipment forwarding service. This can become fairly complicated, so a majority of their clientele resides within U.S. territory.
All orders ship out within two business days from your purchase date, and each shipment goes out via UPS 2-day service. It's also important to note that orders over $450 will require a signature no matter what.
Customer Service: ★★★ 3 Stars
Many aspects of their business are quite satisfactory for their customers, but how they handle their customer service can be improved. It doesn't seem like the company is in a helpful mood when it comes to their warranty and repairs.
You can find many reviews from customers that complain about the company not upholding their warranty promise. While it is important to understand that customer service might not be able to help how long repair times take given the lack of parts because of the ongoing pandemic, it seems that many customers think customer service can be more sympathetic.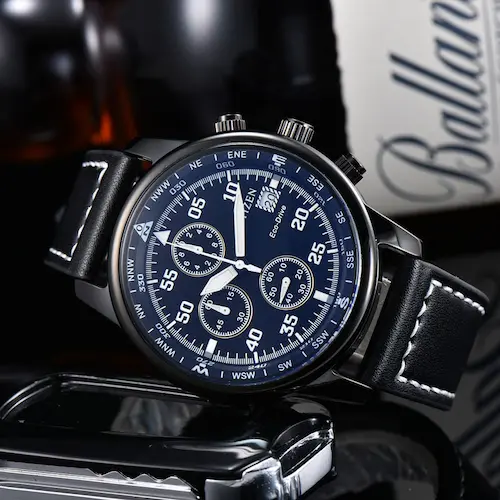 This technology converts any kind of light into energy to power the watch. When fully charged, their eco-drive watches can run for months on end, making replacement batteries a thing of the past. It'll operate in dim lighting and even continue to operate in pitch-black darkness.
The company offers this technology across many of their timepieces, but a majority of them deliver an overall professional look. Considering the nature of the tech, you can wear it all day and night if you want to.
The designs that carry this technology can look great with a wide range of casual and professional outfits.
---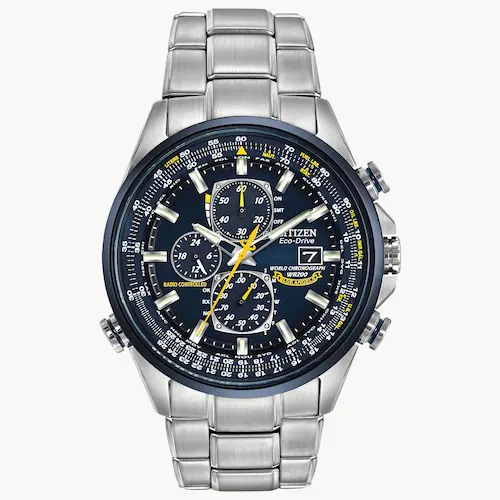 The Blue Angels is a specific collection from the company that includes eco-drive technology, with a design that's inspired by the Navy's elite flight demonstration squadron. The collection has six different watches, each sharing similarities while bringing something unique to the table.
They range in cost from $340.00 to $716.00, and with proper care, these watches could last for multiple generations. Each watch in the collection comes with many positive reviews, and they deliver precision with a functional and sharp look to the design.
A perfect option for the dedicated pilot or anyone looking for a timepiece that they can appreciate for many years to come.
---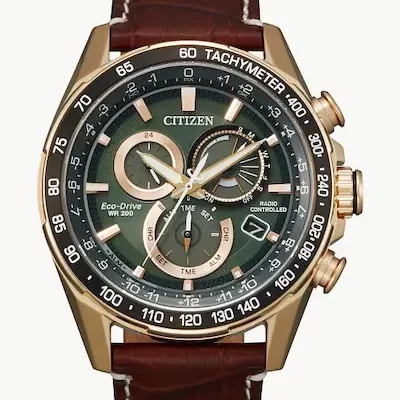 Another one of their collections with a few more watches to choose from, this batch focuses on atomic timekeeping. This entails bold designs, unwavering accuracy, and synchronization to an atomic clock that boasts room for error of only one second in 100,000 years. In short, your watch will always read the correct time, no matter what.
The collection offers nineteen different watches to sort through, each with unique properties that make them stand out on their own. Options such as their Promaster Skyhawk A-T and PCAT are a few of their best sellers, whereas the Promaster Land and World Chronograph A-T are a few of their most affordable.
You'll find a decent variety based on your preferences and budget, along with enough variety in design to find something unique to your tastes.
What Customers Are Saying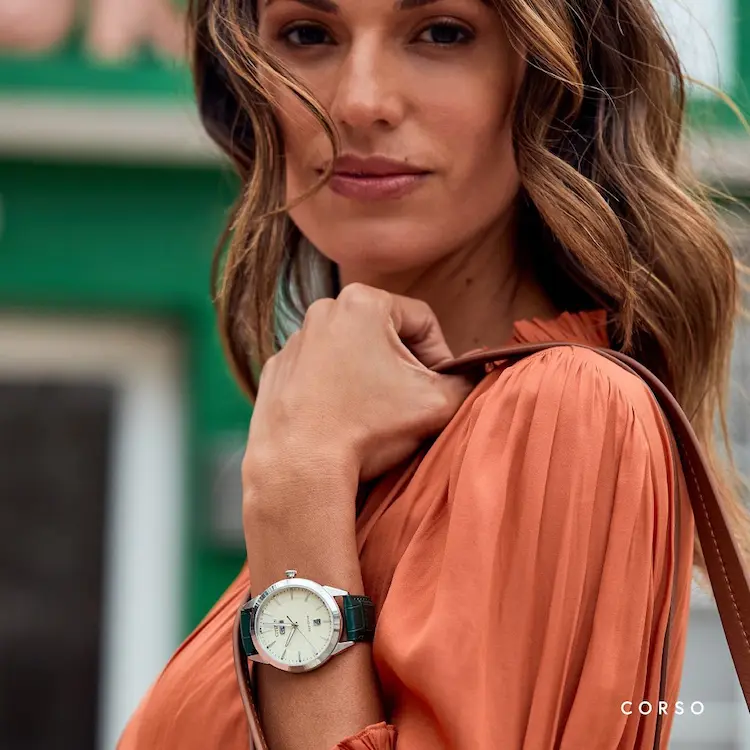 It's evident that the company knows how to promote their products and craftsmanship, but seeing as some customers have mixed feelings about the brand, it's important to review why that is. Below are some of the most frequent comments from customers who have varying experiences with the brand's product.
Quality is satisfactory for the most part
Their customer service could use an improvement
The company doesn't seem to uphold their warranty claims
Customers enjoy the substantial product selection
Many claim it's cheaper to seek repairs elsewhere
Others say their watch has upheld its quality for 10+ years and counting
In Conclusion: Worth It?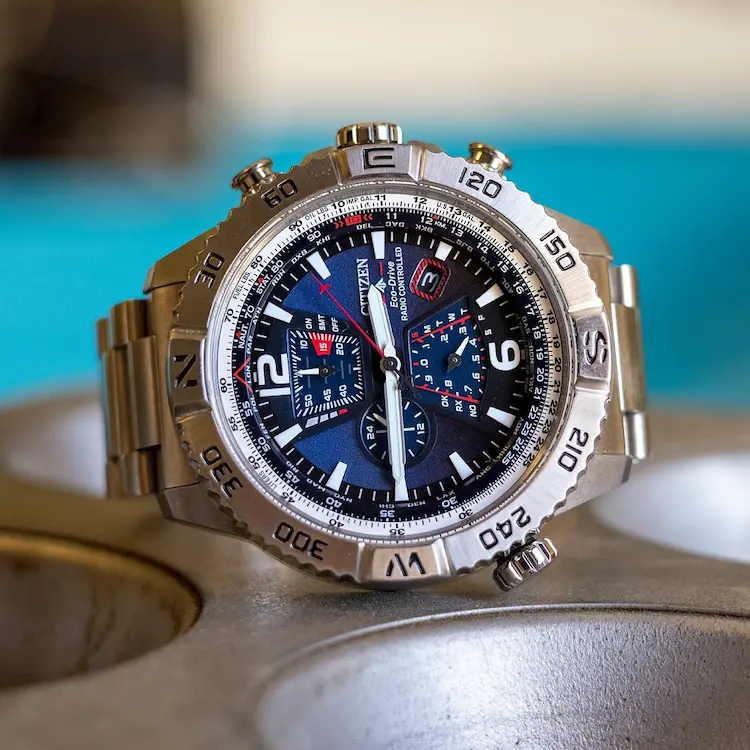 Even with the controversy surrounding their repair and warranty policies, it seems the brand still garners the attention of new customers on a frequent basis. Even if their repair team and costs aren't all that helpful, you can ensure your Citizen Watch stays in great shape with proper care and sourcing repairs locally.
This Citizen Watches review broke down the pros and cons of the brand and their products so you know what you're getting when making a purchase.
Citizen Watches Alternatives
1. Seiko
2. Rolex
Return Policy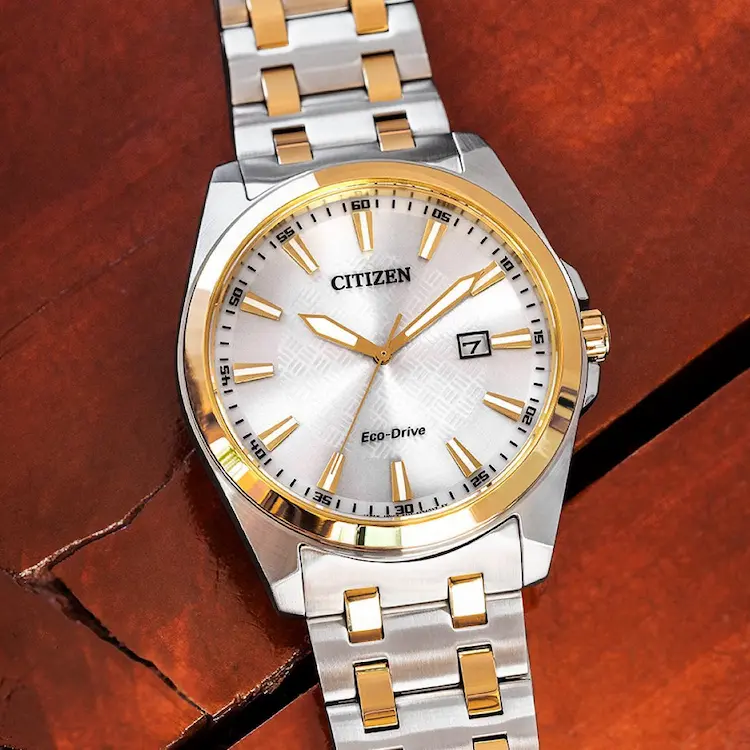 The company's home page simply claims to offer free returns, but it's important to look at the fine print before deciding on a purchase. They only accept returns if the watch is unworn, with the original packaging included, and it must be purchased from their official website.
It takes up to two weeks for returns to be processed, and refunds are issued to your original form of payment. Seems relatively straightforward, and they have separate return instructions for account holders and guest users. Additionally, Citizen Watches offer a 30-day money-back guarantee on all orders.
FAQs
Are Citizen Watches Good?
Most of their customers certainly seem to think so, but if you happen to need repairs or utilize the provided warranty, you might run into some trouble. Everything seems to be great if your watch doesn't break in any way, but if you need repairs, the company seems to make customers jump through hoops and may tack on additional costs.
Where Are Citizen Watches Made?
It seems apparent that all Citizen Watches are made in Japan, and considering the culture's long-standing history with watchmaking and technology, this talent is easily reflected in their products. It seems the company operates different branches with multiple websites across the world to reach as many customers as possible.
Are Citizen Watches Waterproof?
It seems their watches can handle minor exposure to water, but by no means can they be submerged in any kind of water and retain their quality. It may not just fall apart in the water, but you're risking various types of damage if submerged or exposed to too much water.
How Long Do Citizen Watches Last?
This entails a number of factors, but many customers claim they have upheld their quality for over a decade or more. In contrast, others have encountered physical and mechanical issues within one to five years. Of course, some of this may be due to user error.