Engagement season is upon us  — and we're here to help. When it comes to buying engagement rings, there are a lot of options out there, and it's important to shop with a jeweler that accommodates your style, gem preference, and budget.
One online jeweler is Charles & Colvard, a company that prides itself on being ethical and responsible. But how does Charles & Colvard really measure up?
Read our Charles & Colvard reviews to find out if this brand is worth checking out!
What is Charles & Colvard?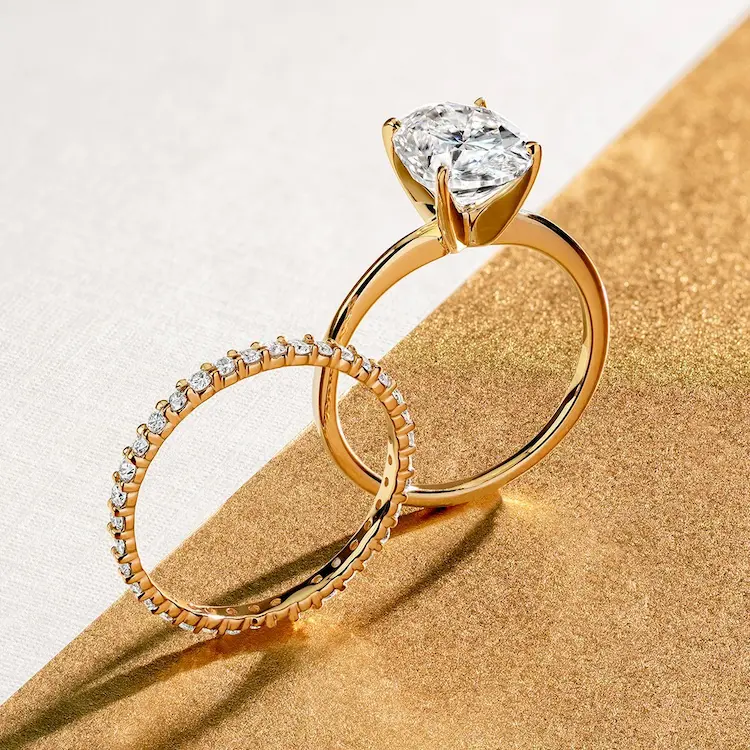 Charles & Colvard is an online jewelry company that offers responsibly-sourced metals and lab-grown gems and stones.
Charles & Colvard praises itself on being "Made, Not Mined" and values love, trust, and consciousness. This jeweler claims to uphold transparency and trust not just with its customers, but with the environment and the earth.
Charles & Colvard: Overview
Charles & Colvard offers engagement rings, wedding bands, and fine jewelry.
The company offers lab-grown diamonds and gems, including sapphires, rubies, and emeralds.
Additionally, Charles & Colvard offers moissanite as an option, which is a diamond simulant made of silicon carbide that greatly has the appearance of a diamond but at a lesser cost.
Charles and Colvard Reviews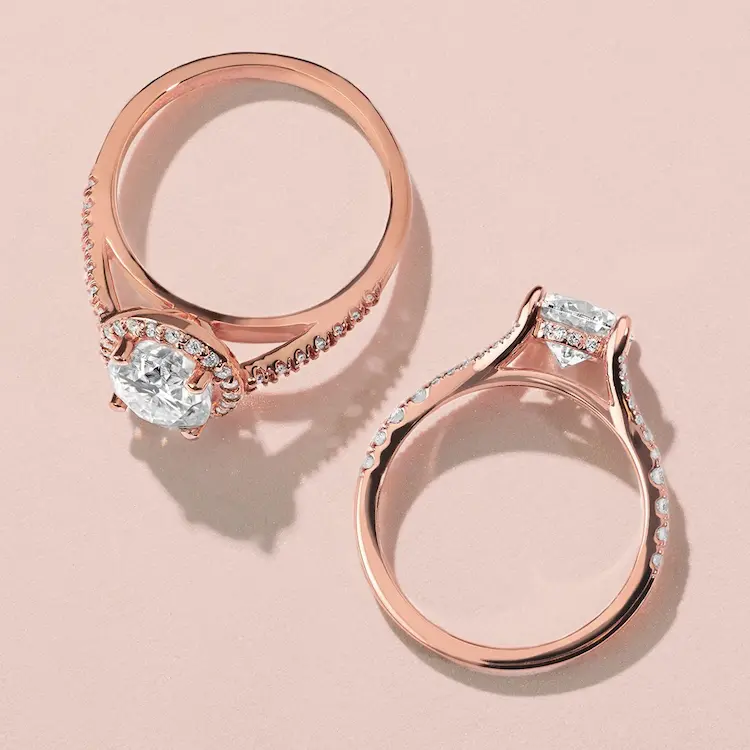 Overall: ★★★★ 3 stars
In general, Charles & Colvard is a jeweler that many customers are satisfied with, but there are some areas that could be improved, such as communication and customer service. 
They also offer 30-day free returns, which is a very nice perk when shopping for such high-end jewelry online.  
Despite being good quality and offering a large variety, we brought down the overall rating due to many Charles and Colvard reviews complaining about poor customer service.
Normally this isn't such a huge deal, but when you're shopping for high-end jewelry that costs thousands of dollars, you want to make sure you'll be taken care of in anything goes wrong.
If potentially bad customer service turns you off, we'd recommend opting for Grown Brilliance, Brilliant Earth, or another jewelry brand that has better reviews as far as customer service goes.
Quality: ★★★★ 4 stars
According to many Charles and Colvard reviews, their jewelry is overall of wonderful quality.
Many buyers love their jewelry, especially lab-grown diamonds and moissanite. However, we came across a couple of reviews stating the settings or prongs were crooked or the moissanite stones were defective, but these were far and few between.
Price: ★★★★ 4.5 stars
The best thing about lab-grown diamonds, lab-grown gems, and moissanite is that they're much more cost-effective (and ethical) in comparison to naturally-mined diamonds and stones. 
Because of that, Charles & Colvard offers stunning pieces that are fit for any budget. In fact, when it comes to engagement rings, all prices fall under $9,000!
Even better, Charles & Colvard also has a sale page you can visit for extra savings. 
Collections: ★★★★ 4 stars
Charles & Colvard has a great selection of jewelry and bridal jewelry to choose from. In fact, you can shop from numerous collections such as the Signature Collection, Couture Collection, Zodiac Collection, and more.
If shoppers desire, they can even purchase loose moissanite stones!
Customer Service: ★★ 2 stars
It's always unfortunate when any company's customer service falls flat, and that appears to be the case for Charles & Colvard.
Many customers say the customer service is not communicative, takes a long time to respond, and doesn't follow through on company policies in regard to returns and the warranty. 
What Customers Are Saying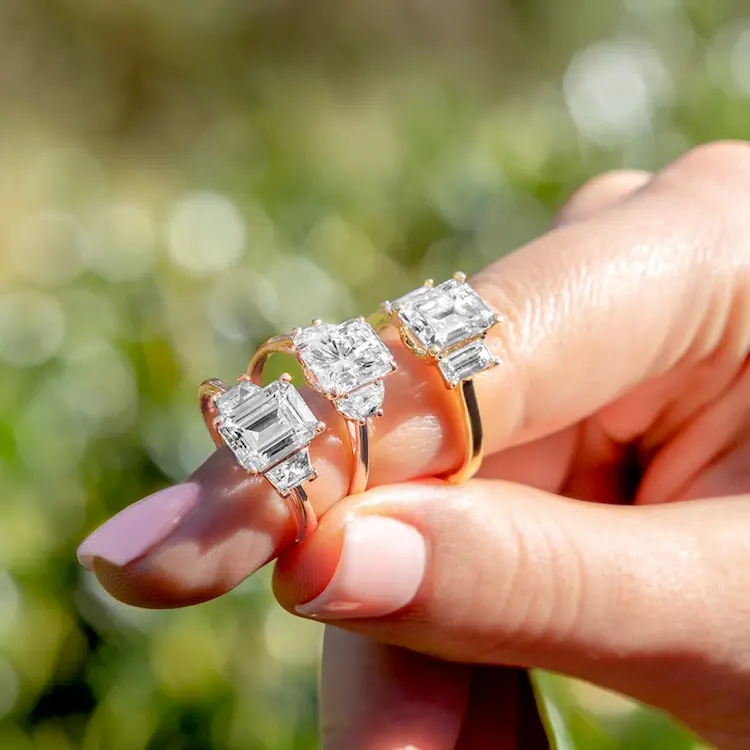 There are quite a few Charles and Colvard reviews you can look over, but to save some time, we gathered some of the most common points customers had to say about Charles & Colvard and shared them below. 
The warranty is a little misleading
Customer service doesn't return emails or calls
The engagement rings are stunning
You can't even tell it's moissanite
Super affordable
Free returns within 30 days is a nice perk
Return Policy
Charles & Colvard offers a 30-day return policy with free shipping included. 
Returns on jewelry pieces are valid so long as the items show signs of being unused, unworn, and unabused.
FAQs
Who owns Charles & Colvard?
There's no information about who currently owns Charles & Colvard, but the company was founded by Charles Eric Hunter and is currently led by Don O'Connell. 
Where is Charles & Colvard located?
Charles & Colvard is based out of North Carolina. 
Is Charles & Colvard legit?
Yes, Charles & Colvard is a legit company with tons of reviews and supporters. Although some reviews have issues with slow responses from customer service and a misleading warranty, many shoppers are happy overall with their purchases.
Does Charles & Colvard have a warranty?
The Final Verdict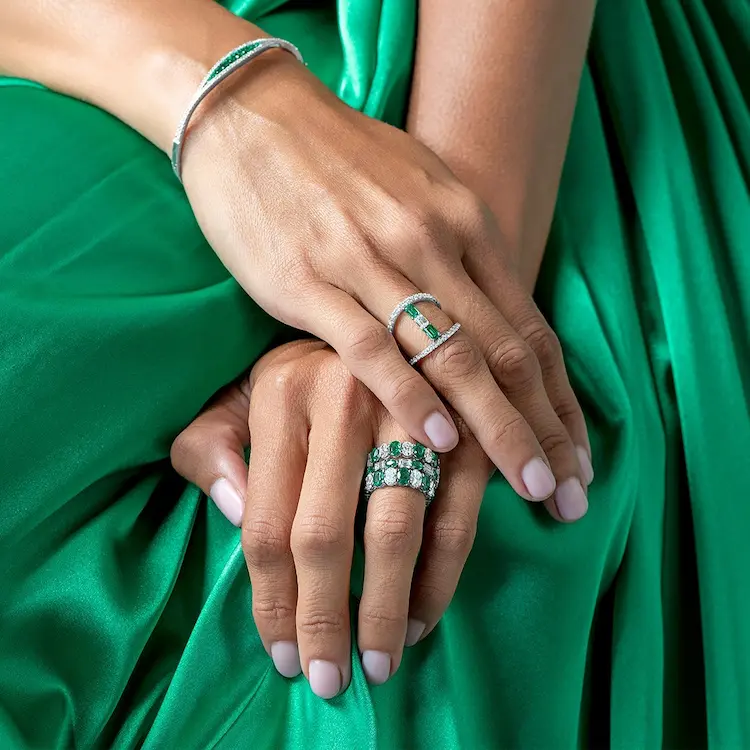 Charles & Colvard is a reputable jewelry company that is definitely worth checking out, but we'd make sure to consider the fact that their customer service has missed the mark for many shoppers.
Otherwise, the company has affordable gems and lab-grown diamonds available in recycled precious metals that'll stun you and your loved ones. 
If you're looking to buy from a jewelry brand that is ethical and responsibly sourced, you can add Charles & Colvard to your list!