Accessories and jewelry with unique and trendy designs often come with a hefty price tag. But, there are some brands that promise style with affordability. Cernucci is one such brand offering affordable urban jewelry and accessories that stand out.
The company uses high-quality materials and offers alternatives to solid gold and diamond jewelry while keeping its prices low. Their luxurious and on-trend designs with affordable price tags have made the brand quite popular.
These Cernucci reviews will help you take a closer look at the brand to decide whether their jewelry is actually worth it.
RELATED: 15 Best Jewelry Brands You Should Know
What is Cernucci?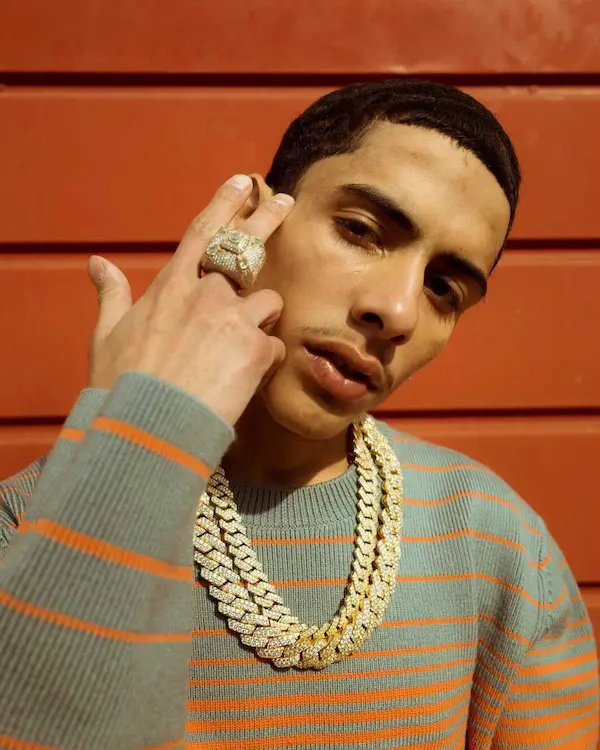 Cernucci is a UK-based urban jewelry brand that was founded by Fred Buckley with a focus on urban trends and hip-hop culture.
The brand stemmed from Buckley's futile hunt for urban jewelry that would fit his style. The lack of good quality pieces drove him to model his brand after London's own fashion culture.
Cernucci uses only premium materials to make pieces that anyone can afford and look great wearing. The brand leaves the cost in the hands of the clients by giving them the opportunity to upscale to diamond and solid gold alternatives.
Since its launch, Cernucci has expanded rapidly and has established a presence of more than 349 thousand Instagram followers.
Is Cernucci Legit?
Yes, Cernucci is a legitimate fashion jewelry retailer. They offer fashionable jewelry with unique designs that are sleek, aesthetic, and high-quality.
Some of the materials Cernucci uses to craft their products include:
Solid gold
925 sterling silver
14-18K yellow, rose, and white gold
316L stainless steel
White and black rhodium
Cernucci also complies with the rules set forth by the Jewelry Vigilance Committee, a nonprofit organization that protects both customers and manufacturers by enforcing jewelry industry integrity standards.
Cernucci Reviews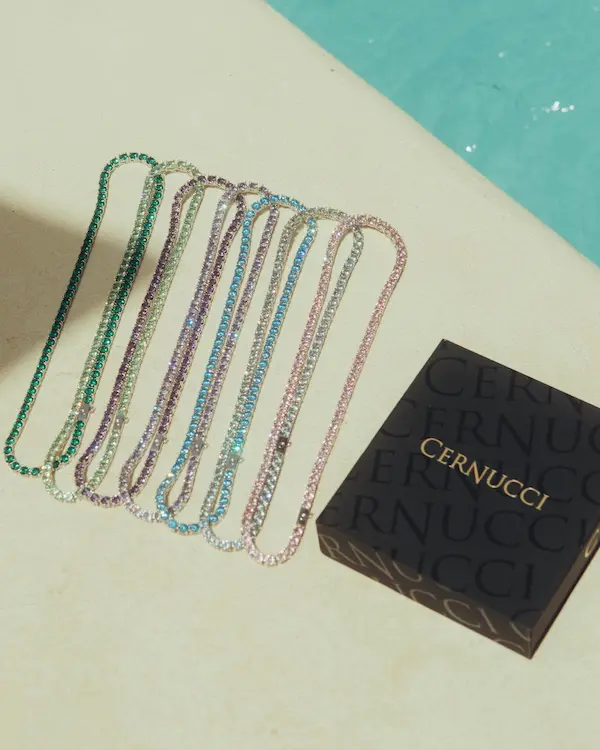 Cernucci has had overall glowing reviews from its customers. Their products are very well-liked, both for their designs and prices. The brand definitely seems to be living up to its reputation.
Overall – ★★★★ 4 stars
The majority of Cernucci customers seem to love their purchases. The brand promises premium quality products at affordable prices and appears to be delivering on that promise.
However, like with any brand, there are some customers who have not been satisfied with the product, saying the materials aren't high-quality or wear down easily.
Price – ★★★★★ 5 stars
The prices from Cernucci are pretty great for the products offered. All of their products are priced reasonably well, and they also offer various sales and discounts, including their outlet section where you can save up to 50% off.
Quality – ★★★★ 4 stars
Cernucci jewelry is made with 18k gold and 925 sterling silver. Their products are designed to look modern, luxurious, and classy while remaining affordable. While there have been some customers who have not loved the quality of the jewelry, most have been satisfied with it.
Customer service – ★★★★★ 5 stars
Most customers have had a favorable experience with Cernucci's customer service. Whether it's for returning damaged products or asking for refunds, the brand is quick with resolving queries. This is an area that Cernucci really has nailed down.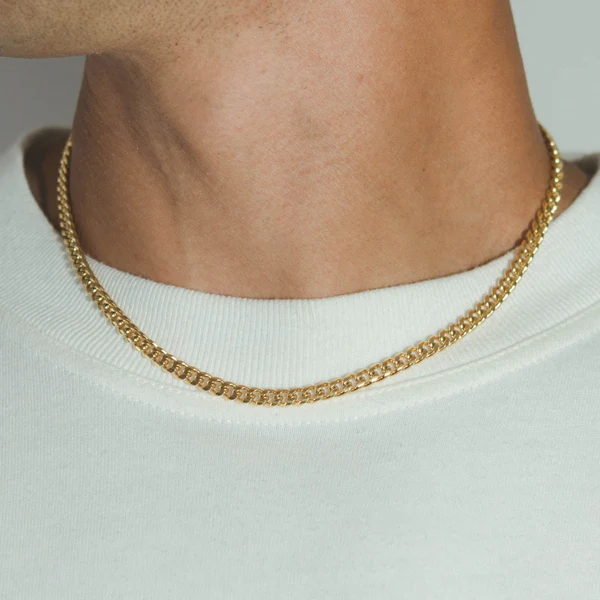 The Miami Cuban Link is a customer favorite, and we can see why. It is an 8mm white gold necklace with solid, clustered links that create a timeless, elegant look.
Made with 316 stainless steel metal and rhodium silver plating, the chain is priced at $90, which is a steal.
---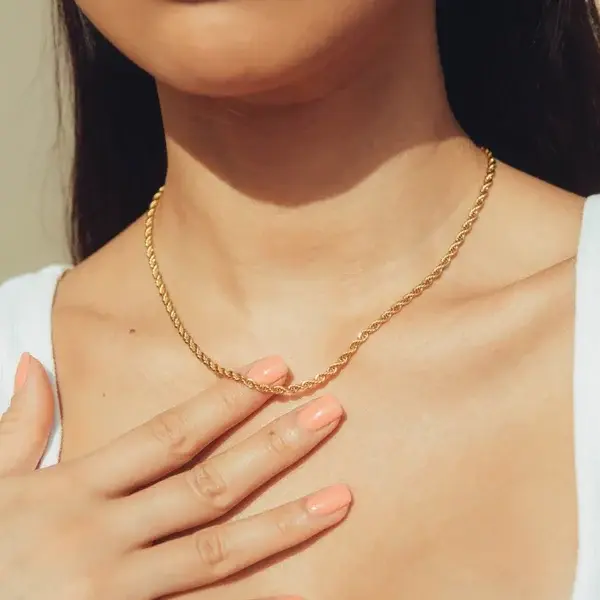 This 3mm rope chain has a distinctly twisted appearance that makes it a statement piece. The product is made out of 316L stainless steel metal and has an 18k gold plating.
Its retail price is $72, but you can also opt for interest-free payments with Sezzle. It's an elegant piece that would make a great staple item in anyone's wardrobe.
---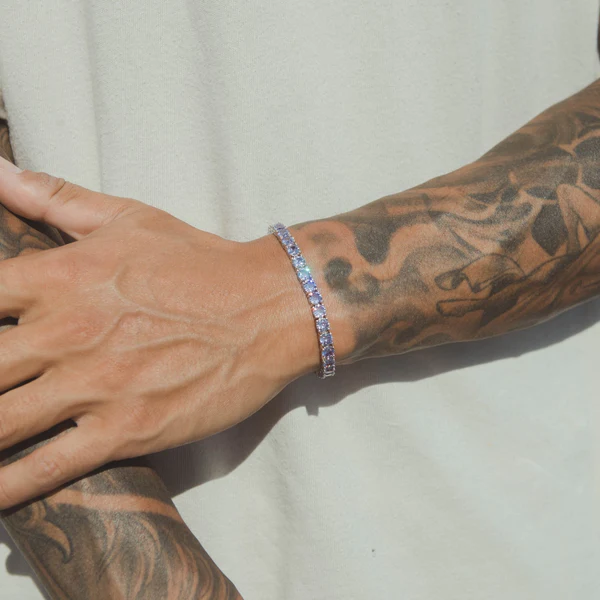 Available in diverse colors lilac, pale green, pale blue, and pastel pink, Cernucci's Tennis bracelet is a thing of beauty.
It is also made of brass and has rhodium (silver) plating with Cubic Zirconia stones embedded in it. It is available in 7", 8", and 9" sizes and is priced at $135.
---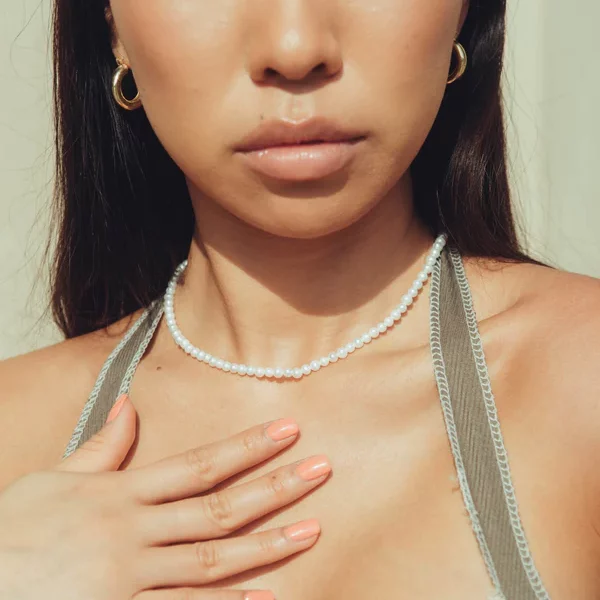 Featuring hand-threaded white freshwater pearls, this pearl necklace by Cernucci is timeless. It has an elegant and vintage look to it while still being modern. It is made of stainless steel metal and has rhodium (silver) plating with white natural pearls.
This pearl necklace is available in 16" and 18" sizes and is priced at $99.
What Customers Are Saying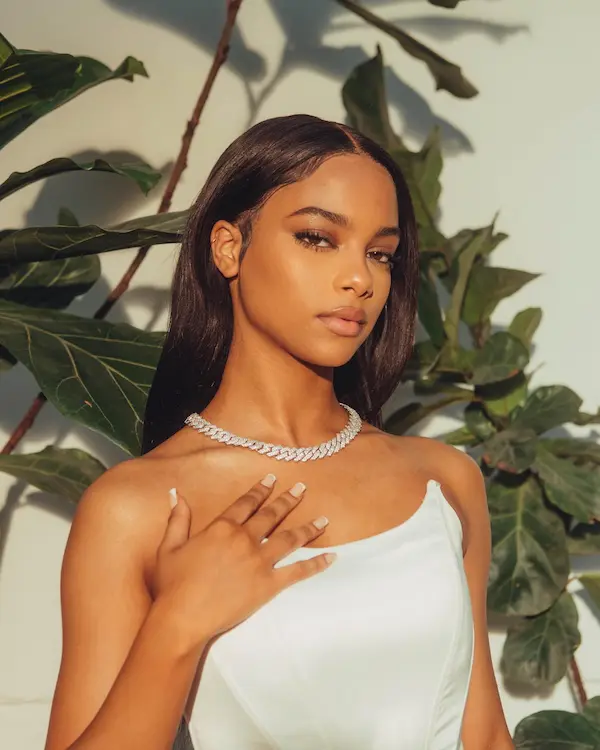 Cernucci has a lot of positive reviews for its products and customer service, with a few customers who felt dissatisfied with their purchase. Here are some typical comments made by Cernucci customers:
Elegant, beautiful pieces
Fast delivery
Easy process
Helpful customer service
Most customers say the items are good quality, while a few say they wear down easily
Reasonable pricing
In Conclusion: Worth It?
Cernucci products certainly seem to be worth the investment as they are made with high-quality materials and are constructed well. A large number of ratings and reviews indicate that the brand's consumers also trust this brand.
Their products are also priced at relatively low prices compared to other competitors, so honestly, it's worth a shot. Although some people didn't love their purchases, this brand does have a large following of loyal fans.
Cernucci Alternatives
Here are some alternatives to Cernucci that offer similar jewelry and accessories:
Return Policy
Cernucci allows its customers a timeframe of 14 days within which customers can return their purchase.
Customers are required to return the merchandise in its original packaging. Custom-made products, earrings, or solid gold products are not eligible for return.
Frequently Asked Questions
Does Cernucci Use Real Gold?
Cernucci jewelry is made with 18k yellow gold and is plated with palladium or rhodium. Their primary metals include brass, 316L surgical grade stainless steel, and 925 sterling silver. On request, solid gold is also offered.
Where Is Cernucci Based?
Cernucci is based in the UK, with offices in southwest London and Manchester. They have a warehouse in the UK and will be opening another warehouse in the US soon.
How long does it take Cernucci to deliver?
Depending on whether the product is custom-made or not, and as all products undergo strict testing and quality inspection after being made to order, it may take up to 6 weeks for the products to be delivered.
The 6-week delivery period is valid even if next-day delivery is chosen as the mode of shipment for customized products.