When it comes to subscription boxes, bigger is better. Although smaller sample boxes can be fun, larger boxes that contain multiple full-size items are much more exciting (they're like Christmas gifts)! FabFitFun and Causebox are two of the most popular full-sized product boxes that are tailored towards women.
Having tried both multiple times, I figured I'd leave a review comparing Causebox vs. FabFitFun since they're so similar and it can be hard to choose.
At first glance, the two subscriptions look nearly exactly the same. The boxes are the same size, similarly designed, almost the same price, and contain similar types of products.
P.S.—Check out our in-depth review of My AllTrue (Causebox) here!
Causebox (AllTrue) vs FabFitFun (Overview)
Causebox
FabFitFun
Seasonal membership: $54.95 per box
Annual membership: $199.80 per year (4 boxes)
Seasonal membership: $49.99 per box
Annual membership: $179.99 per year (4 boxes)
Half off first box with seasonal membership
First box free with annual membership
$10 off first box
Each box contains 6–8 full-size ethical products for women (makeup, skincare, home, etc.)
Each box contains 6–8 full-size products for women (makeup, skincare, home, etc.)
Only annual members receive customization options (typically 2–4)
Seasonal members receive 2–3 customization options while annual members receive 1–2 more
Pricing
Pricing is pretty similar for the two boxes, as shown below.
Causebox: $55 per box with the quarterly subscription or $50 per box with the seasonal subscription
FabFitFun: $50 per box with quarterly subscription
The main difference is their first-time member deals. From my experience, Causebox almost always has much better deals for your first box.
At the moment, your first box is only $25 and you get your first box free with an annual subscription. On the other hand, FabFitFun's best deal is $10 off your first box! There are typically no extra discounts on the FabFitFun annual subscription since they say it's already discounted by $20.
However, FabFitFun does offer starter boxes, which is a smaller version of their box that allows you to sample it for cheaper ($20). However, you can only get these starter boxes if another member sends you them (and they typically only get 3 to send every so often).
That said, FabFitFun occasionally offers $25 off as well, so keep an eye out for these if you're interested.
Customization
Both boxes offer a little bit of customization for both seasonal and annual members.
With FabFitFun, you're able to select 2–3 products from your box as a seasonal member and one or two extra options as an annual member. On top of that, annual members are able to customize earlier than seasonal members (and their boxes ship sooner).
With Causebox, only annual members are able to customize.
Inside FabFitFun & Causebox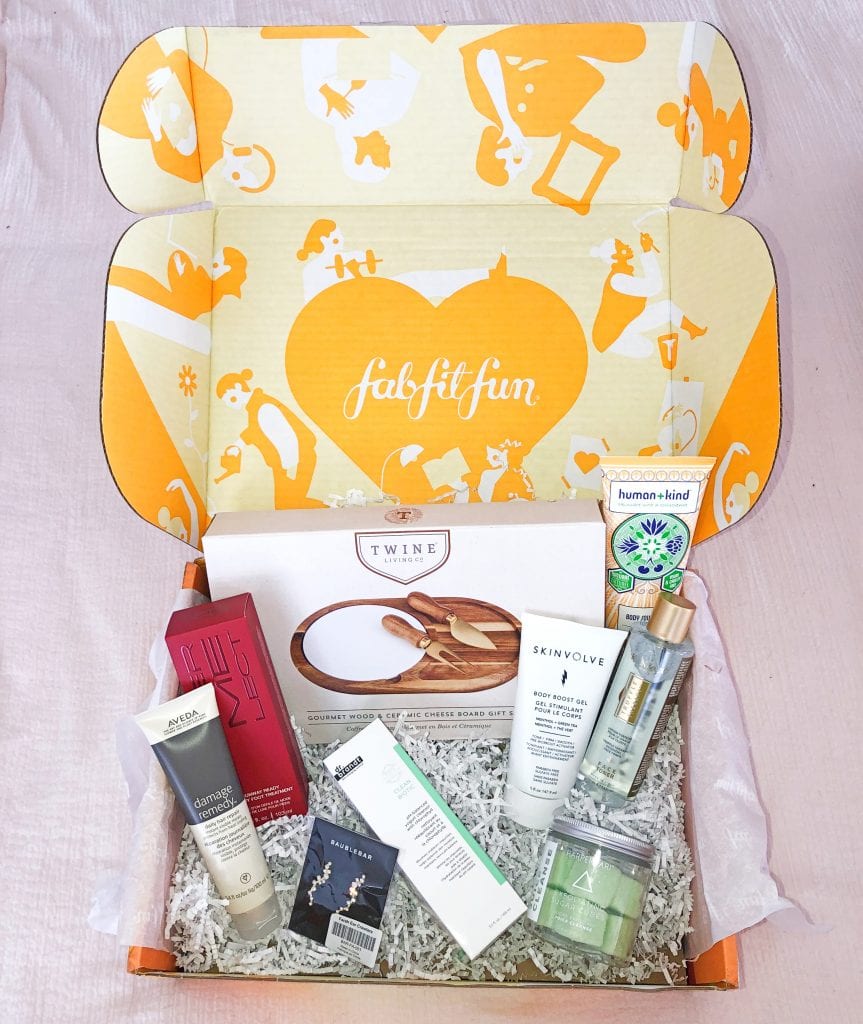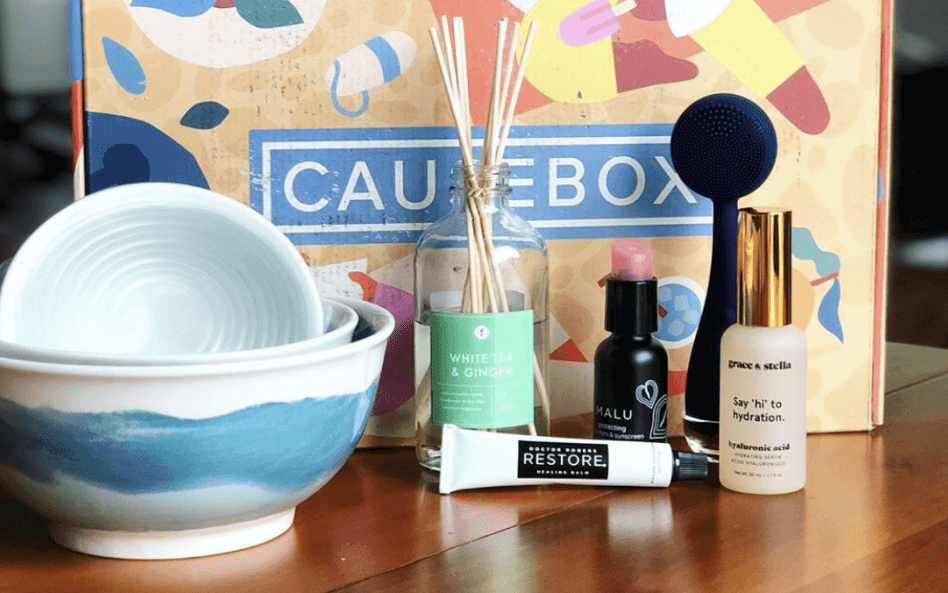 Causebox vs. FabFitFun: Which Is Better?
While both boxes are great, I prefer Causebox just a little bit. This is mainly because I love supporting smaller, more ethical brands. I'm excited I came across Causebox so I can combine my love for subscription boxes and excitement for supporting ethical brands!
When comparing Causebox vs FabFitFun, another main point is the pricing and the first-time deals. Causebox typically has better first-time member deals, although you can find a rare 50% off first box sale for FabFitFun too. However, Causebox is $5 more expensive per box.
Aside from this, both subscriptions offer great products that are worth far more than you pay, so I would honestly recommend trying both out if you're torn.

UP NEXT: FabFitFun Reviews