We know it can be a challenge to find the right eco-friendly brand that works and doesn't irritate your skin or cost an arm and a leg.
By Humankind Deodorant may have a solution for you that meets all your deodorant needs that's good for your pits and the planet.
Read our By Humankind Deodorant Review to learn all about this miracle deodorant.
RELATED: 16 Best Aluminum-Free Deodorants to Keep You Fresh All Day
What is By Humankind Deodorant?
By Humankind Deodorant is a deodorant that comes in a reusable container made from a compostable PLA and straw blend.
It is not technically FDA-approved because the FDA requires the use of aluminum in order for a product to be labeled as an antiperspirant. By Humankind doesn't use aluminum in their ingredients, so they are not eligible for FDA-approval status. Still, it has all-natural properties that kill body odor-producing bacteria.
Additionally, this deodorant is 100% carbon neutral! It has no harmful GMOs, is aluminum-free, paraben-free, vegan, gluten-free, and ethically made.
By Humankind Deodorant Overview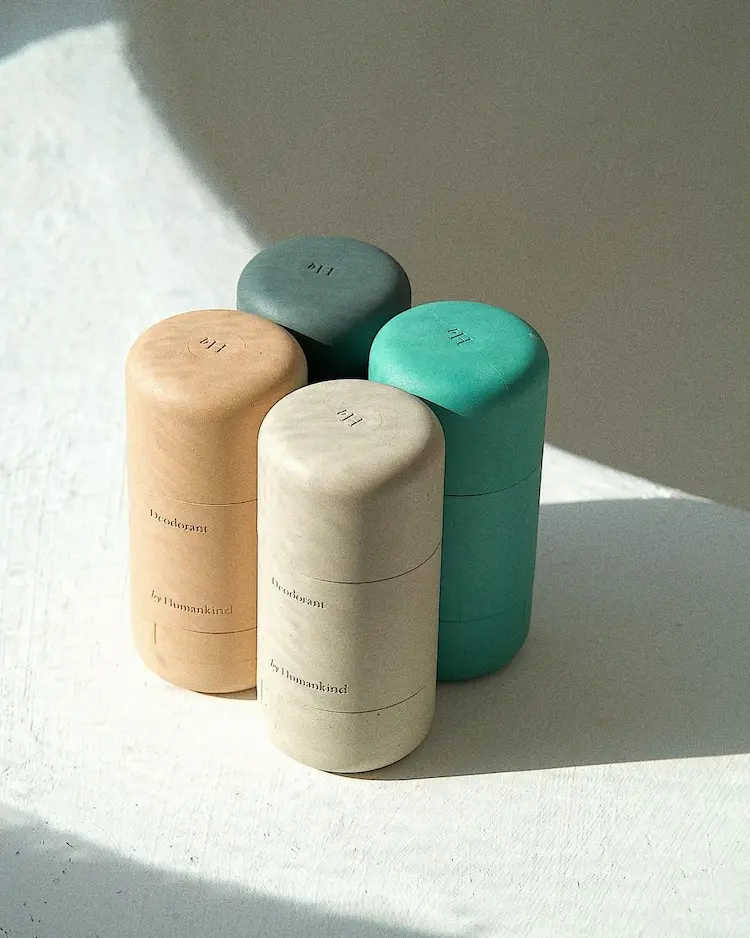 By Humankind is a personal care brand that never uses single-use plastic waste models for its products. The brand's deodorant follows suit.
The company was founded in 2018 in New York by Brian Bushell.
By Humankind Deodorant Review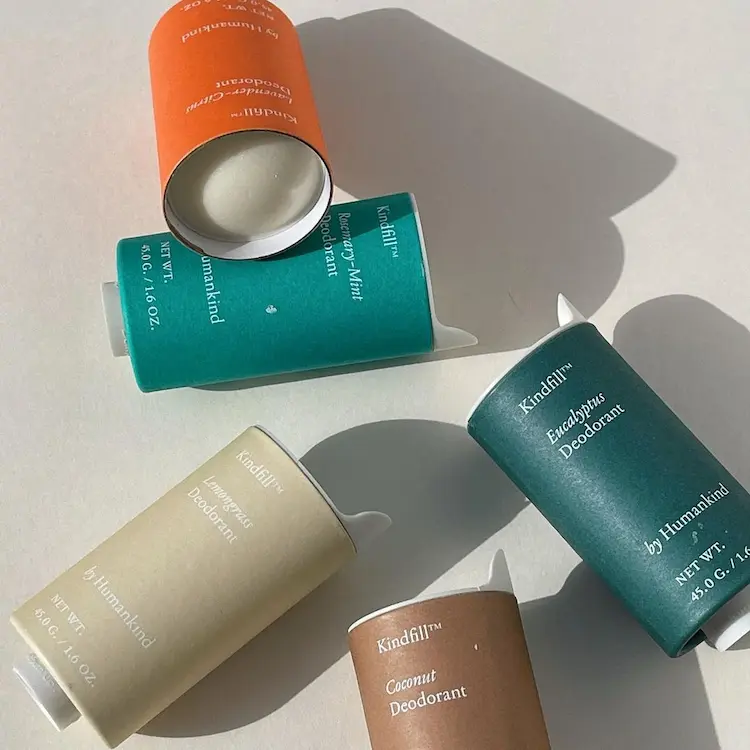 Overall: ★★★★ 4 stars
Many said this deodorant protected them from body odor the whole day, smelled great, and were so happy to find an eco option that works. They said it was affordable and easy to order and liked the subscription model. They also said it was made from high-quality ingredients.
However, a major drawback for most customers seems to stem from the container itself. Some felt it was difficult to twist up the deodorant stick and learn how to refill it.
Pricing: ★★★★ 4 stars
This deodorant is around $12-15, and you have the option to subscribe for refills monthly or every 6-8 weeks.
Many felt the pricing options were reasonable, especially for a 100% carbon neutral product. However, compared to other deodorants, it is on the high side. Most other deodorants cost around $5-10; even eco-friendly ones are around $10.
Quality: ★★★★★ 5 stars
This product is definitely high quality. Masking odor for an adequate time and lasting for a while. It does cause white streaks, as most deodorants do, but that is something customers felt was a downside.
Additionally, its made up of all-natural ingredients and is cruelty-free.
Ingredients: ★★★★★ 5 stars
The main ingredients create the following scents: eucalyptus, lemongrass, rosemary-mint, lavender-citrus, and coconut. The ingredients are natural oils like eucalyptus oil, bergamot fruit oil, almond oil, castor seed oil, and many more.
Customers felt the deodorant smelled great and were happy with the clean ingredients.
You should know that this product does contain baking soda, so if your skin is sensitive, it could irritate you.
Customer Service: ★★★★★ 5 stars
Customers felt heard by customer service, and their returns were easily processed. Others said the customer service was helpful and honest.
Most were happy with the return policy and fast, consistent shipping speeds for the subscriptions.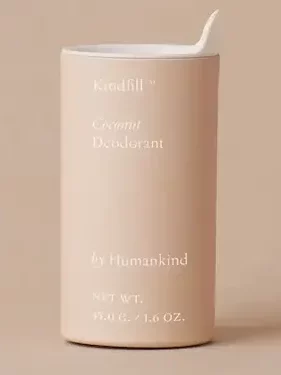 Customers loved this smelling deodorant! They can't get enough of it. Customers felt the deodorant was extra white and stayed white, but it did the job.
Also, they felt the consistency was a little sticky but not pasty.
---
Customers said the consistency of this deodorant was a bit sticky. Still, it did its job fast in protecting odor from leaking even when going to the gym or on a hot day.
Also, some said the deodorant smelled like playdough, but others were pleasantly surprised by its cool and refreshing smell.
---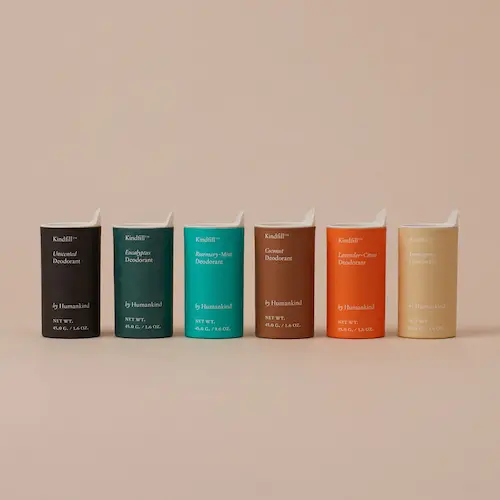 This variety pack gives you a chance to try the warm or cool scents. The warm scents are coconut and lavender-citrus, and the cool are eucalyptus and rosemary-mint.
This is a fun option to try new scents, and it's only about $20. You also have the option to refill these.
However, a few customers said they don't need this much deodorant at one time, but of course, that will come down to personal needs.
What Customers Are Saying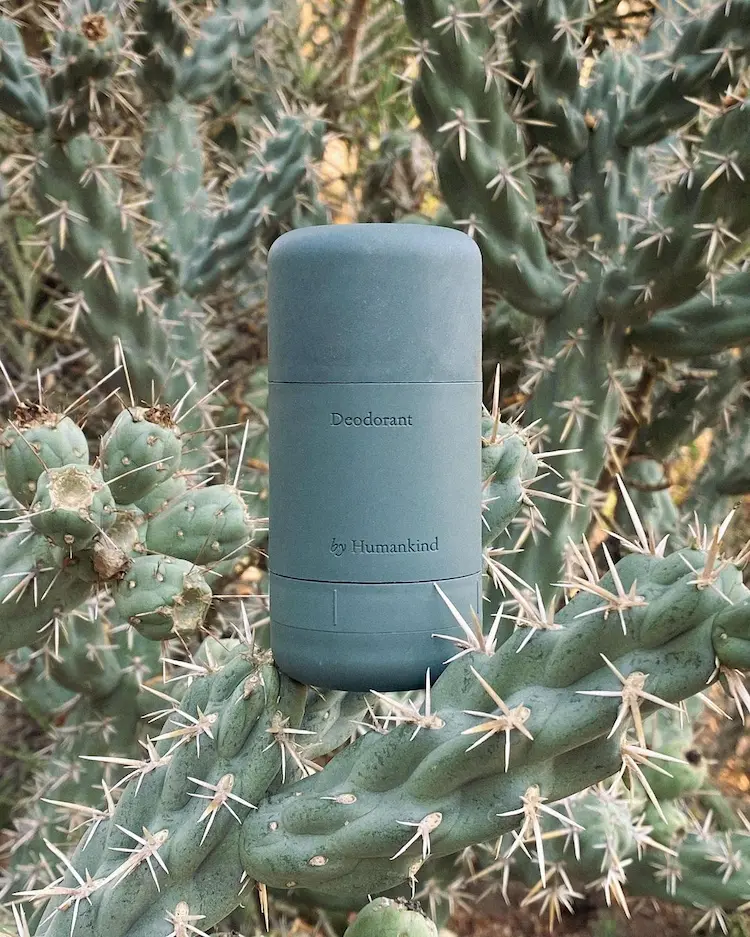 There are so many eco-friendly deodorants on the market. We researched By Humankind customer reviews to give you the best feedback about this deodorant:
Provides reliable odor protection
Comes in an eco-friendly refillable container
Smells good
Free shipping
Free returns
Many customers did have issues with the refillable containers
Does contain baking soda, which can irritate some skin types
In Conclusion: Worth It?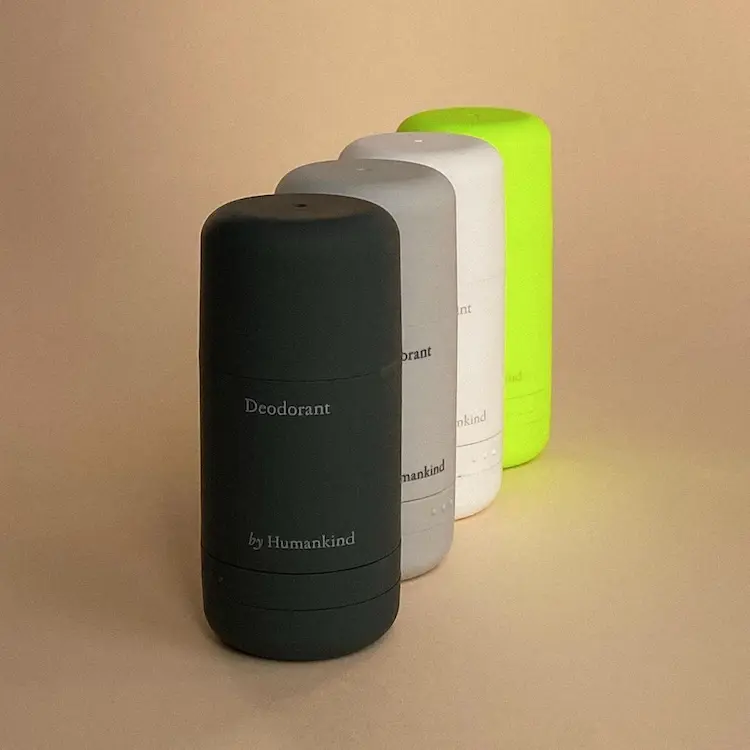 If you're looking for an excellent, natural deodorant, we say that By Humankind is worth a shot! They are one of the leading eco-friendly brands regarding sustainability and odor protection.
There are only a few scent options, but they have an excellent return policy if you don't like them. Plus, all products are free shipping and can be easily subscribed to, so you never run out of deodorant again.
The biggest issue reported seems to be about the difficult refills, so keep that in mind while shopping.
FAQs
Is Humankind Deodorant A Powder?
Based on customer feedback, the deodorant is solid, with a powdery consistency.
Does Humankind Deodorant Work?
Yes, many customers said it blocked the body odor smell all day. However, some complained it wasn't strong enough because it's not technically an antiperspirant. 
How To Use Humankind Deodorant?
To use the deodorant, simply twist up the container and apply the deodorant. To refill the deodorant, twist off the bottom and replace the cartridge. 
What is By Humnakind's return policy?
By Humankind's return policy is very flexible. If you're unhappy with your order, you can return it within 30 days for a full refund or store credit.
By Humankind Deodorant Alternatives