Staying on top of a skincare and grooming routine can be hard (and building one out can be even harder). From managing a shaving routine to keeping your skin in check, it can take a few niche products to develop the results you're looking for.
Brickell is a widely known brand on a global scale that many people love, and they have a pretty comprehensive list of products to choose from. But, how do they perform/
In this Brickell men's products review, we're going to look at their hygiene and skincare products to see if they're worth giving a try.
What is Brickell Men's Products?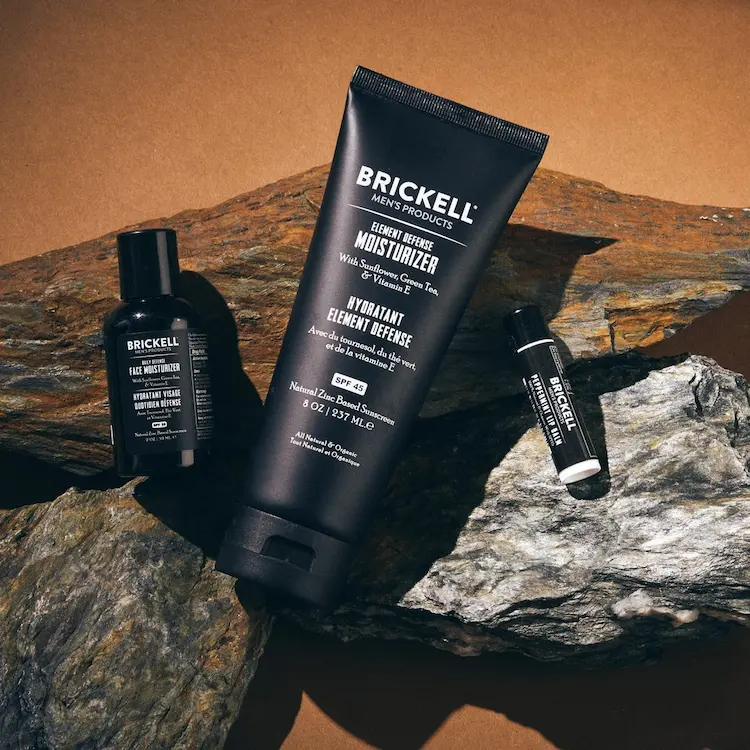 From shaving products to face wash and even anti-aging solutions, Brickell offers an all-in-one approach to your morning routine.
The brand was founded in 2014 by two men named Josh and Matt who couldn't find many good options for men's skincare, so they decide to create their own.
They keep the needs of men's hygiene in mind throughout all of their formulations. Their products are made in the USA (in Maine), aren't tested on animals, as well as made with natural and organic ingredients.
If you're unsure what products are best for your skin, they offer a skin test to help you decide. Plus, they also provide customers with a rewards program to earn additional savings.
Brickell Overview
You can either choose individual products or take a look at the range of pre-made routines they have available.
They offer all the essential skincare products including moisturizers, face washes, toners, face scrubs, face masks, eye creams, and more.
Even better, they offer a free sample kit that allows you to try 8 of their best-sellers (just pay for shipping). You can choose from unscented or scented samples.
Brickell Men's Products Reviews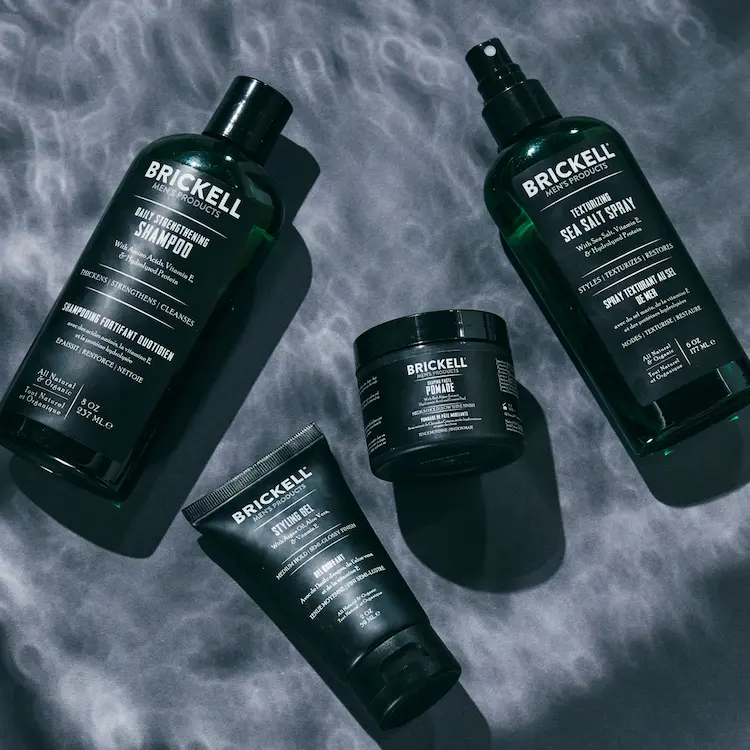 Overall Rating: ★★★ 3 Stars
Brickell has quite a few loyal customers, but they have also faced some criticism over the years for the quality of their products.
Many of the items they sell are built for a specific outcome, but many shoppers aren't noticing too much of a difference in their skin. Their products may smell good, but they don't seem to be as effective as some people have hoped.
Pricing: ★★★★ 3.5 Stars 
Brickell is definitely more expensive than your favorite drugstore brand, so we'd say they offer mid-range pricing.
Most items range from $15 – $50 each depending on the size and the collection, but you can save by getting a bundle and/or signing up for their rewards program.
Quality: ★★★ 3.25 Stars
Based on Brickell reviews, it seems like their products get the job done. They aren't bad, but many people think they don't offer anything special and aren't worth the extra cost compared to a much more affordable drugstore brand.
Shipping & Returns: ★★★★ 4 Stars
Brickell offers free shipping on U.S. orders of $50 or more, and international customers get free shipping on orders of $99 or more. Aside from that, customers can't choose from many normal shipping methods such as standard, 2nd day, and next-day shipping.
According to their return policy, Brickell also offers a 30-day money-back guarantee.
Customer Service: ★★★★ 4 Stars
If you happen to have any questions, their customer service is easy to get ahold of, and they're fairly prompt about attending to inquiries.
There aren't many complaints as far as customer service goes, plus their 30-day money-back guarantee shows they really want their customers to have a good experience with their brand.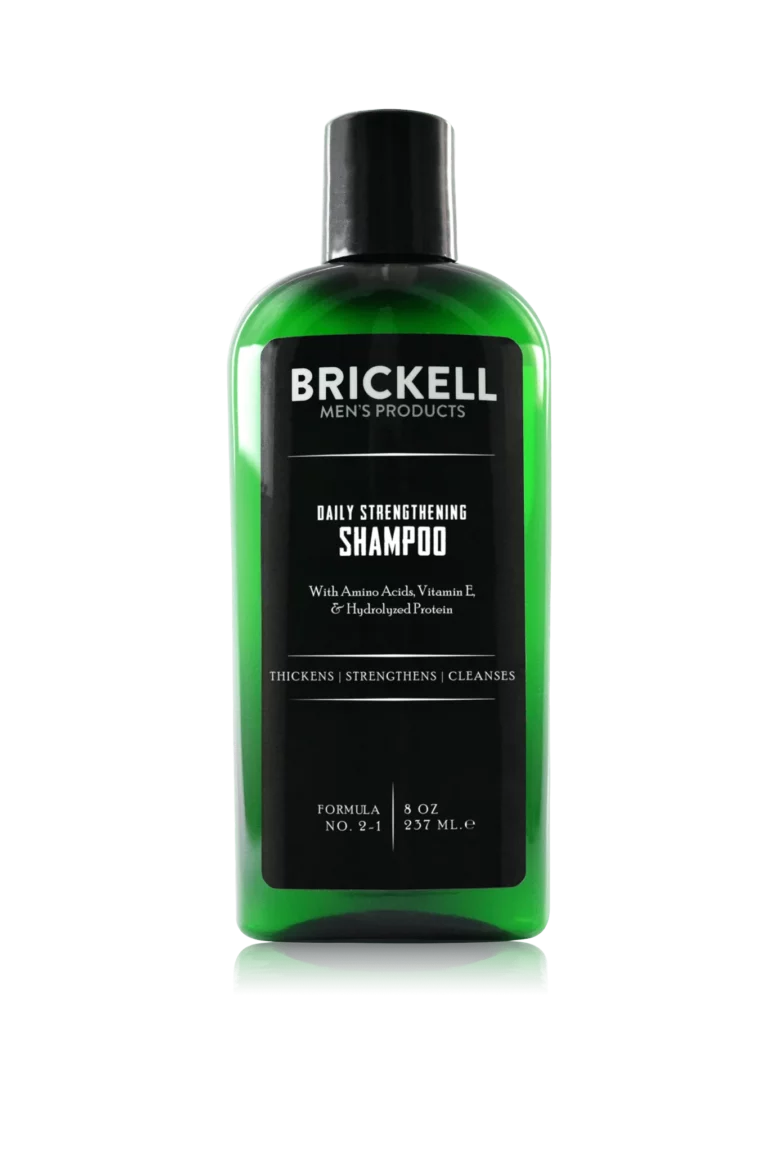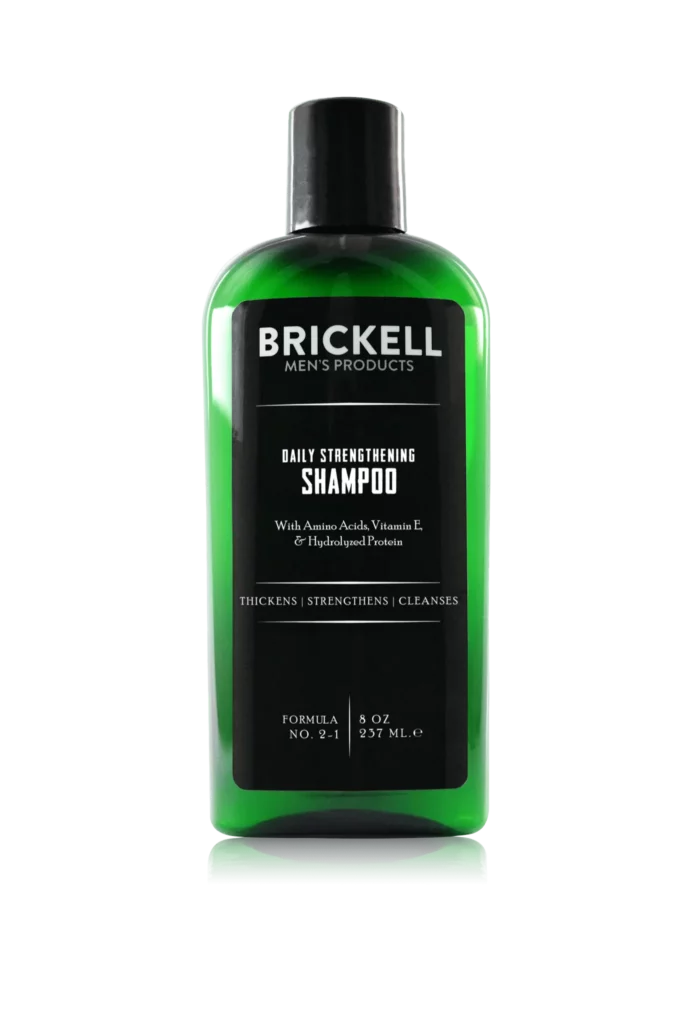 Best for medium-length hair, this shampoo acts as a thickening agent that delivers fuller and stronger hair after each use. It's made of hydrolyzed wheat protein, amino acids, vitamin E, peppermint, and tea tree oil.
With each use, your hair gets a deep clean that reduces scalp irritation and flakiness. It also promotes hair growth while offering a volumizing effect and comes with an addicting mint scent.
---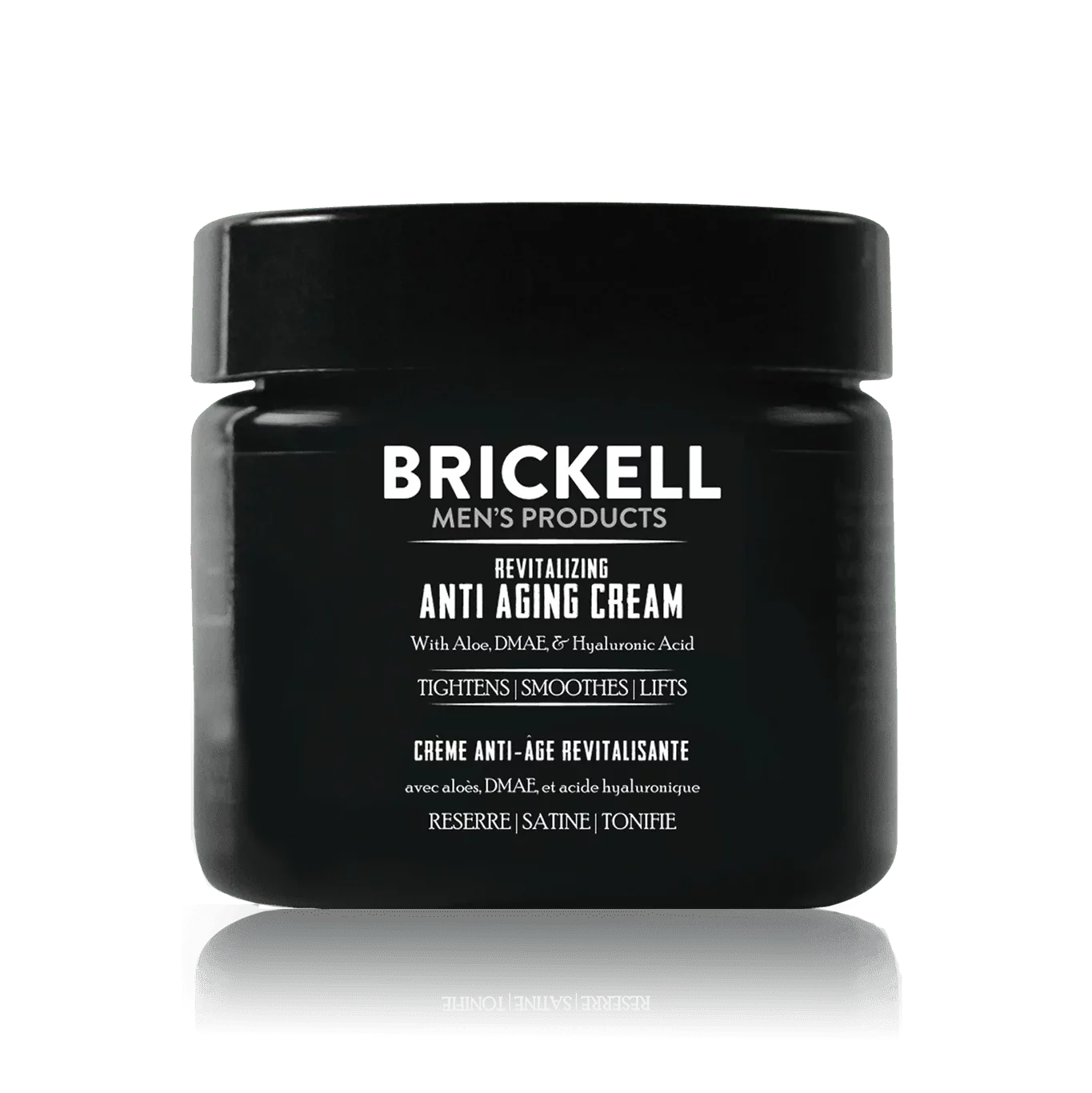 Made with many natural ingredients, their anti-aging cream focuses on reducing fine lines, wrinkles, and crow's feet. It gets to work while you sleep, making it an excellent addition to your nightly routine.
It's a fast-absorbing cream that's 81% organic, and you can choose between an unscented or scented version. The scented option comes with a blend of eucalyptus, peppermint, and lemongrass.
---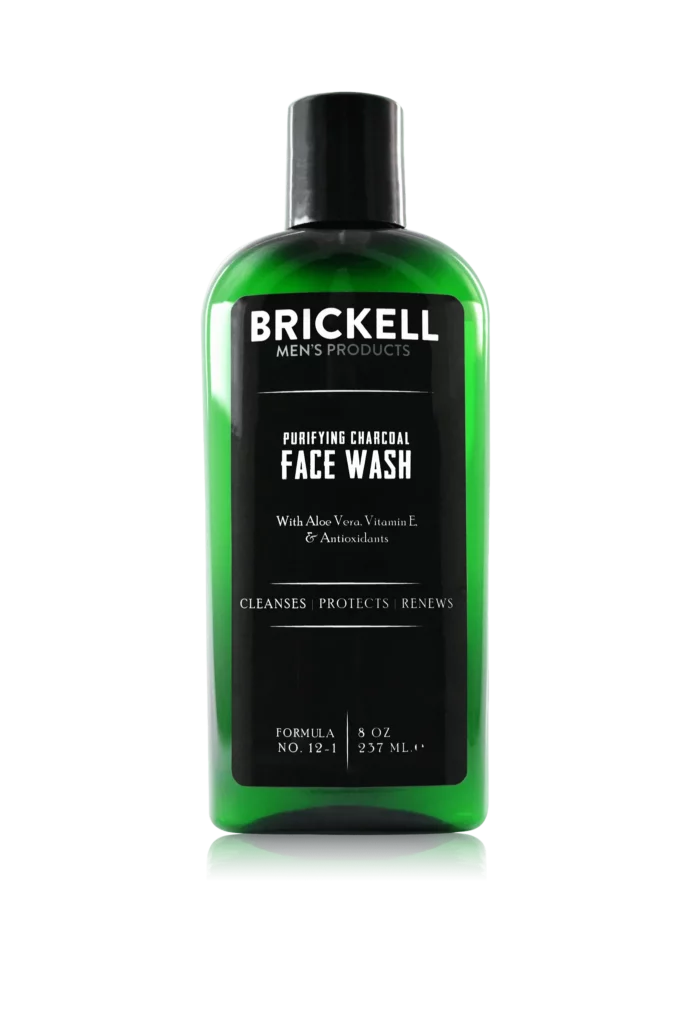 This face wash works by removing dead skin cells while clearing your pores and improving your complexion. It does so without drying out your skin, and it doesn't contain any irritating chemicals.
The formulation is all-natural and organic, and it's crafted with a mix of activated charcoal, olive oil, jojoba, and aloe vera, all of which serve a specific purpose for your skincare.
---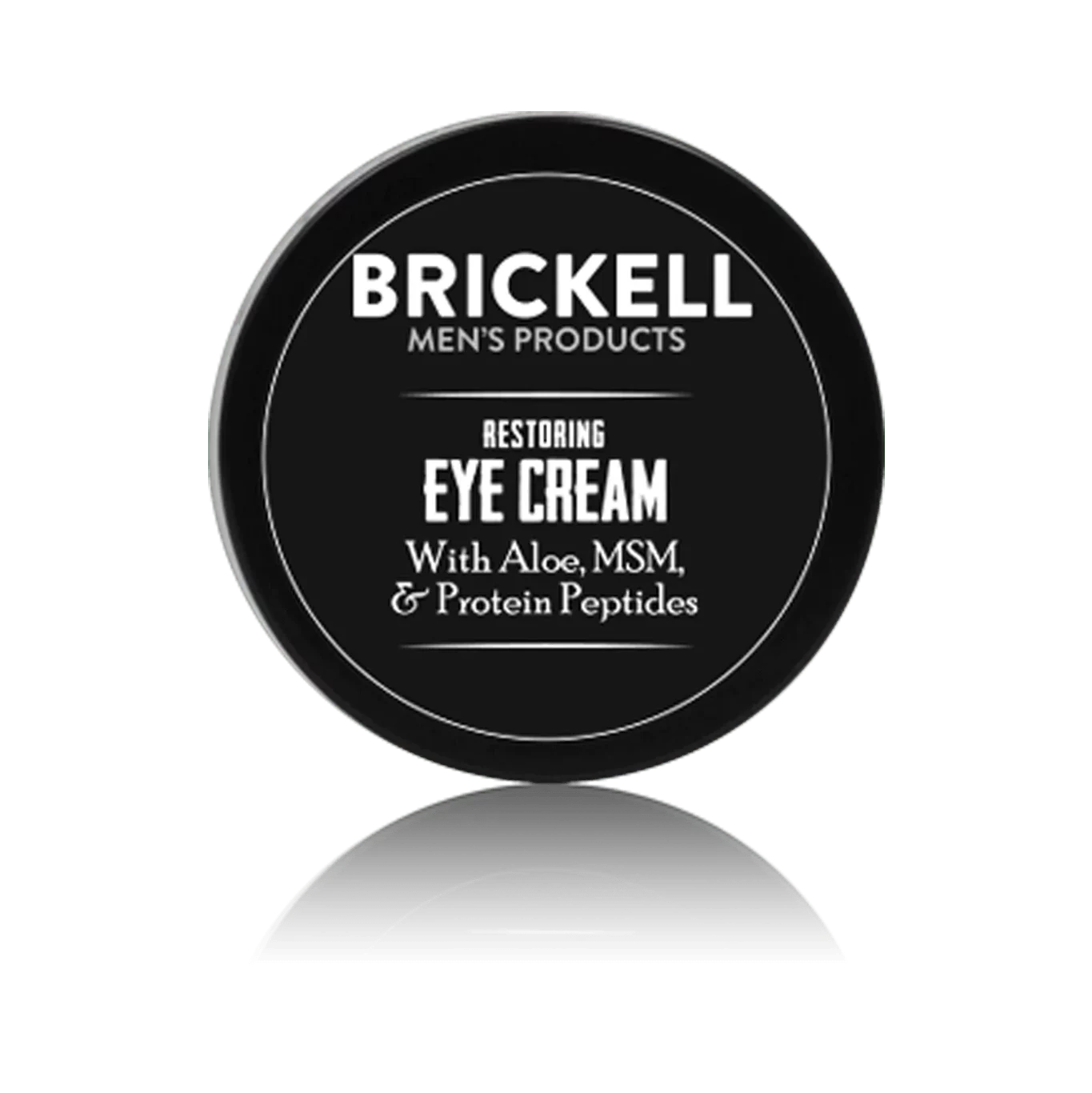 If you're looking to minimize the dark circles around your eyes, this product might be for you. It's a fast-absorbing cream that comes with anti-aging ingredients such as MSM, matrixyl 3000, and hyaluronic acid.
Overall, this product has three main benefits: smoothing out fine lines, crow's feet, and wrinkles. You'll also notice a reduction in puffiness and dark circles around the eyes.
---
Return Policy
Brickell offers a 30-day return policy (including used products). Once refunds are processed, your funds should arrive in the account of your original payment method within 2-10 business days.
A few items are excluded from the policy, such as sample kits, initial shipping costs, free gifts, individual samples, and a few others. 
FAQs
Where is Brickell Men's Products located?
The company is located in Portland, Maine and handles all of its primary operations out of that city.
Who Owns Brickell Men's Products?
Brickell is owned and operated by two men named Matt Bolduc and Josh Meyer, who co-founded the company back in 2014.
Is Brickell Natural
Many of the ingredients in their products are natural, but they aren't always 100% natural. You'll find a blend of ingredients in their products, and they always break down exactly what's included in their formulations.
Is Brickell Good For Oily Skin?
Those who deal with oily skin shouldn't have any trouble with their products, as they aim to give a refreshing cleanse without drying out the skin.
Final Notes
To sum up our Brickell Men's Products review, the brand has plenty of satisfied customers who love their products.
Although they aren't loved by everyone, we love that the company truly wants to please its customers, which is clear through its great customer service and generous money-back guarantee.
We highly recommend starting with their "free" sample kit. it's not technically free because you will pay for shipping, but it's still an excellent deal to try many of their products without splurging on full sizes initially.
Brickell Men's Products Alternatives