I.am.gia is bold, bad, and statement-making. Their pieces are Kardashian-worthy and almost always show plenty of skin.
We know you love this aesthetic brand and we know you want more options that are similar. So, we've compiled a list of similar brands like i.am.gia for all of your hot girl moments.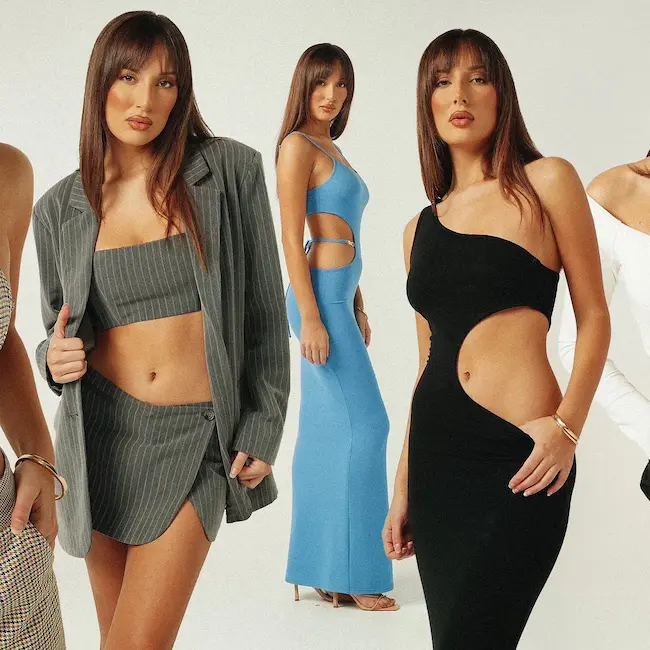 Price: $60 – $140
Size range: 2XS – 2XL
Risque and French girl chic join forces with Jagger and Stone. Their playful use of cutouts and corsets conveys a burlesque look and a bad-girl attitude that we're obsessed with.
For an i.am.gia look with a girly twist and decent prices, Jagger and Stone is the way to go. Their best sellers section is a good place to start.
Jagger and Stone offers worldwide shipping and accepts returns within 30 days in case something doesn't work out, but shoppers need to cover the cost of return shipping.
---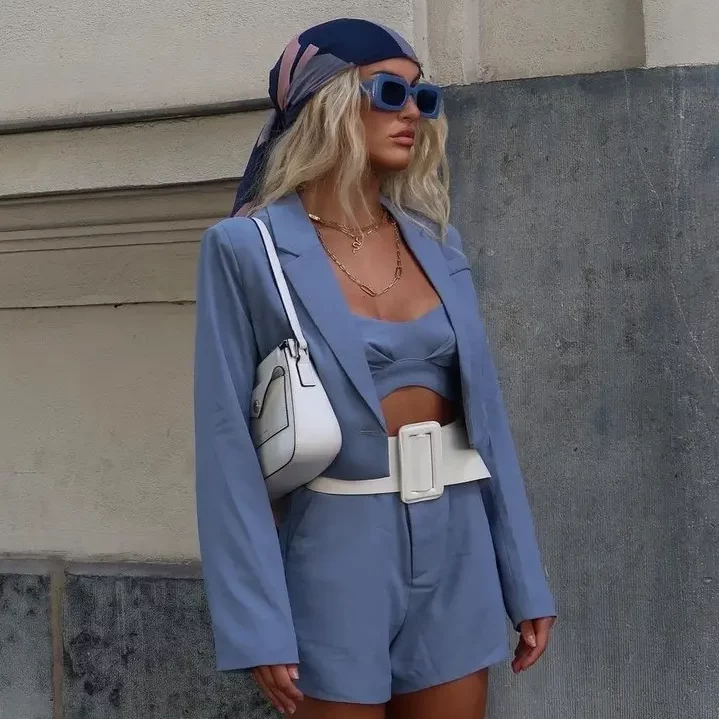 Price: $12 – $60
Size range: XS – 3XL
If you don't already know and love this massive fast fashion retailer, Fashion Nova is a fantastic lower-priced alternative for i.am.gia.
They carry a vast selection of clothing in different colors and styles, from formal to loungewear, all with the insta-baddie in mind.
Quality can be a hit or miss, but this is understandable at the price point (luckily they offer a 30-day free returns policy).
---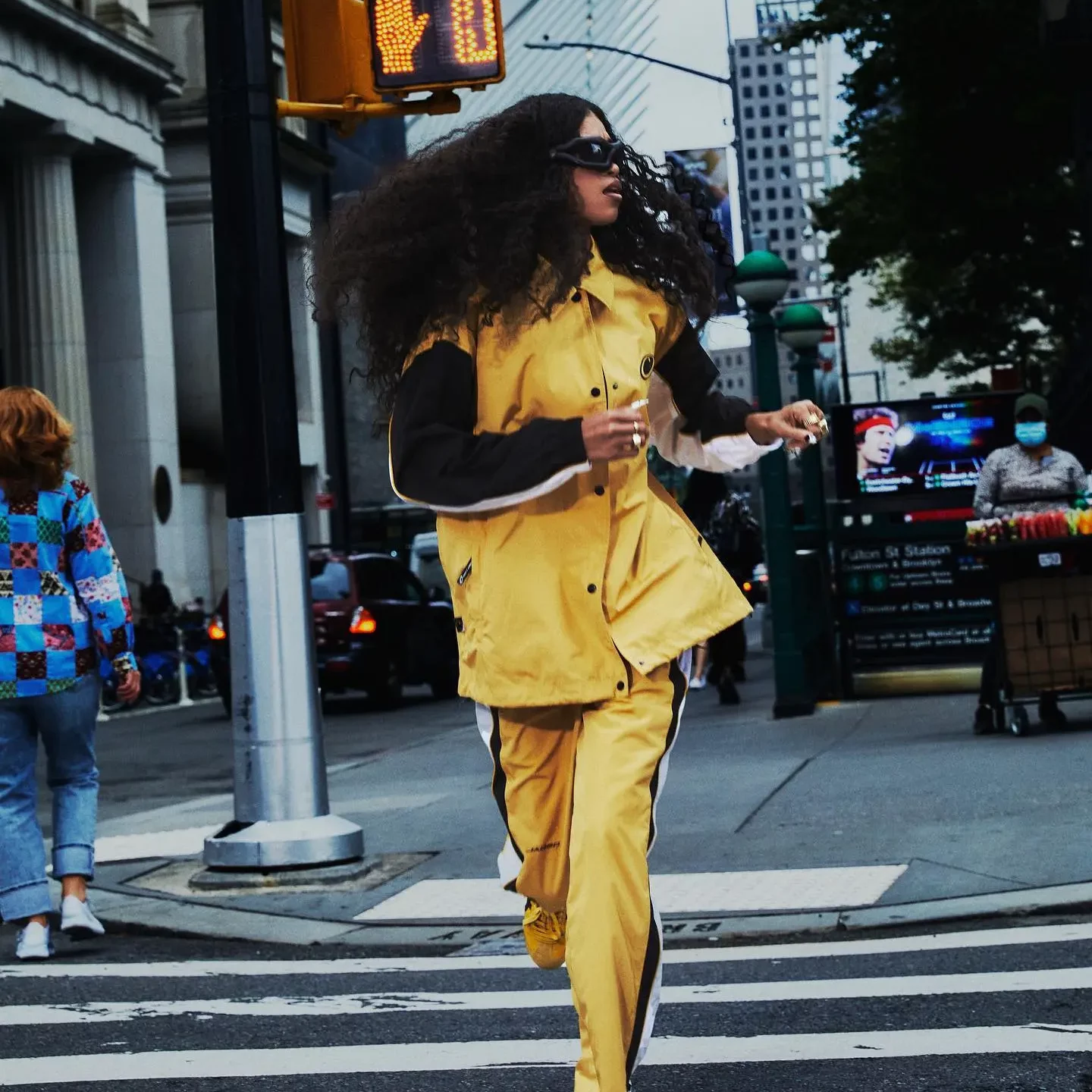 Price: $70 – $120
Size range: XS – XL
Low-rise waistlines and off-shoulder tops are just a few of the staple looks you can find at Jaded London.
This brand specializes in streetwear, y2k trends, and giving you the Bratz doll clothing of your dreams.
Returns are free in the UK, but you'll need to pay for return shipping if you order internationally.
---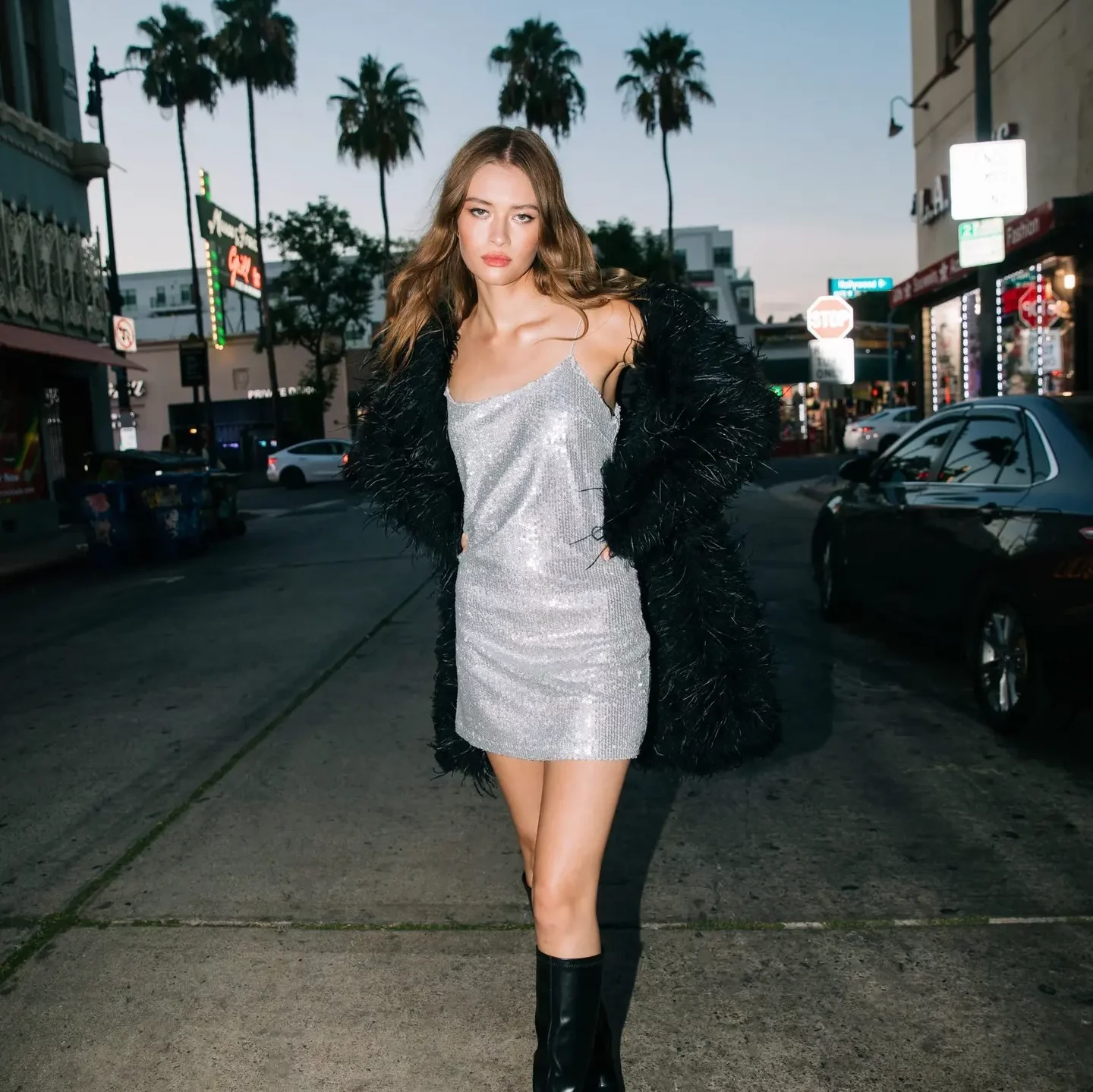 Price: $30 – $200
Size range: 2XS – 3XL
Nasty gal maintains the rebellious girl look while still producing some unique designs, covering both the latest trends and alternative options for those who don't follow the crowd.
From chunky orange platform boots to a matching corset and pants set, Nasty Girl gives you the show-stoppers you need. And with frequent sitewide sales, you can get some great deals.
If something doesn't work out for you, Nasty Gal's return policy allows 28 days for returns and will cover the return charge for countries in the EEA.
---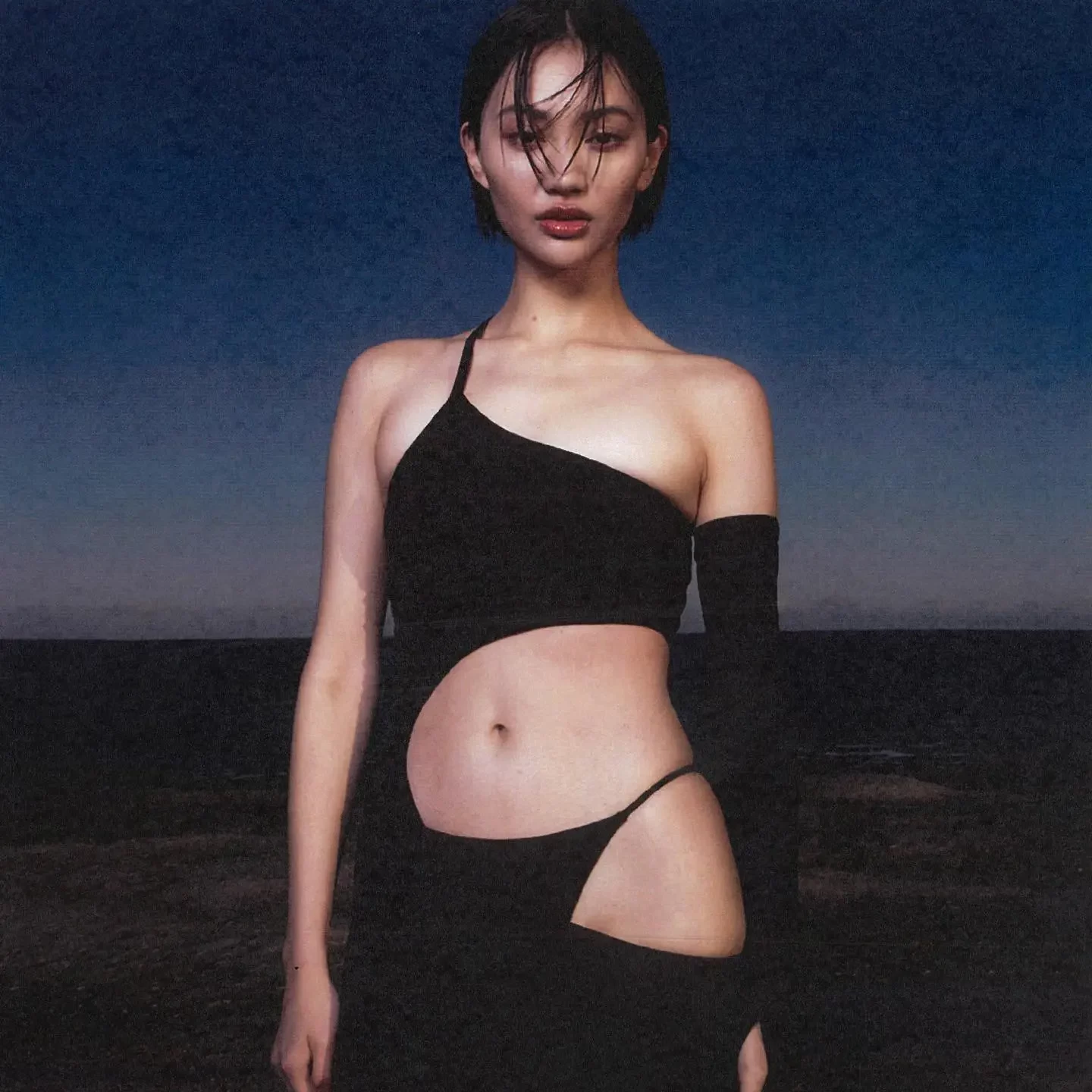 Price: $30 – $120
Size range: XS – XL
Prix is perfect if you're looking for unique styles that show some skin.
People who love i.am.gia share that Prix is another one of their favorites and their styles are similar prices, so go crazy. Prix loves their cutouts, halters, and skin-tight fabrics.
---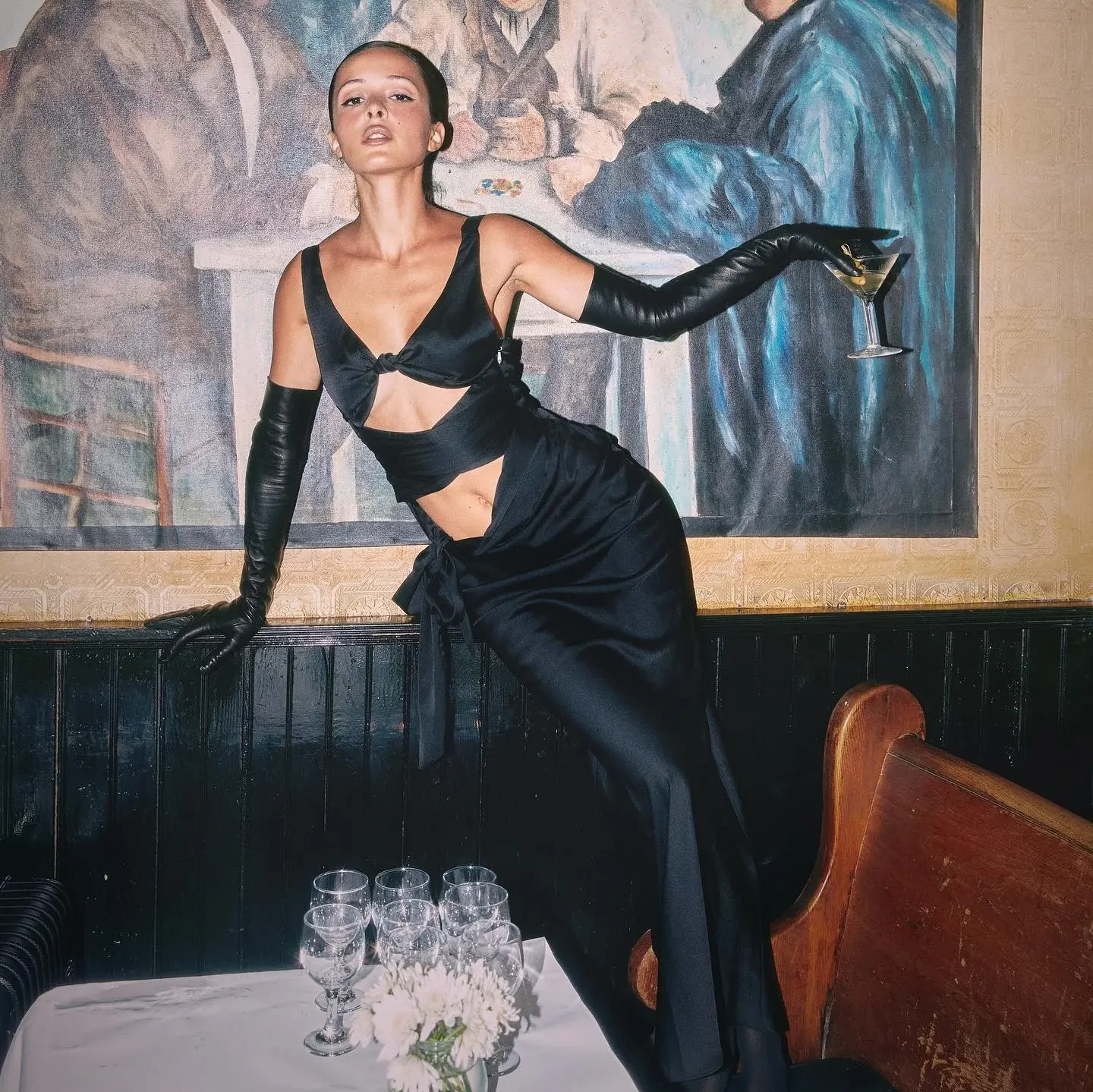 Price: $100 – $600
Size range: XS – XL
For Kim Possible meets Phoebe Buffay, Danielle Guzio is your girl.
Her designs are everything you could ever want for 90s trends, and for feeling like a million bucks.
Although some items are more expensive than some other brands like i.am.gia, her items are thoughtfully made and will last for years in your wardrobe.
---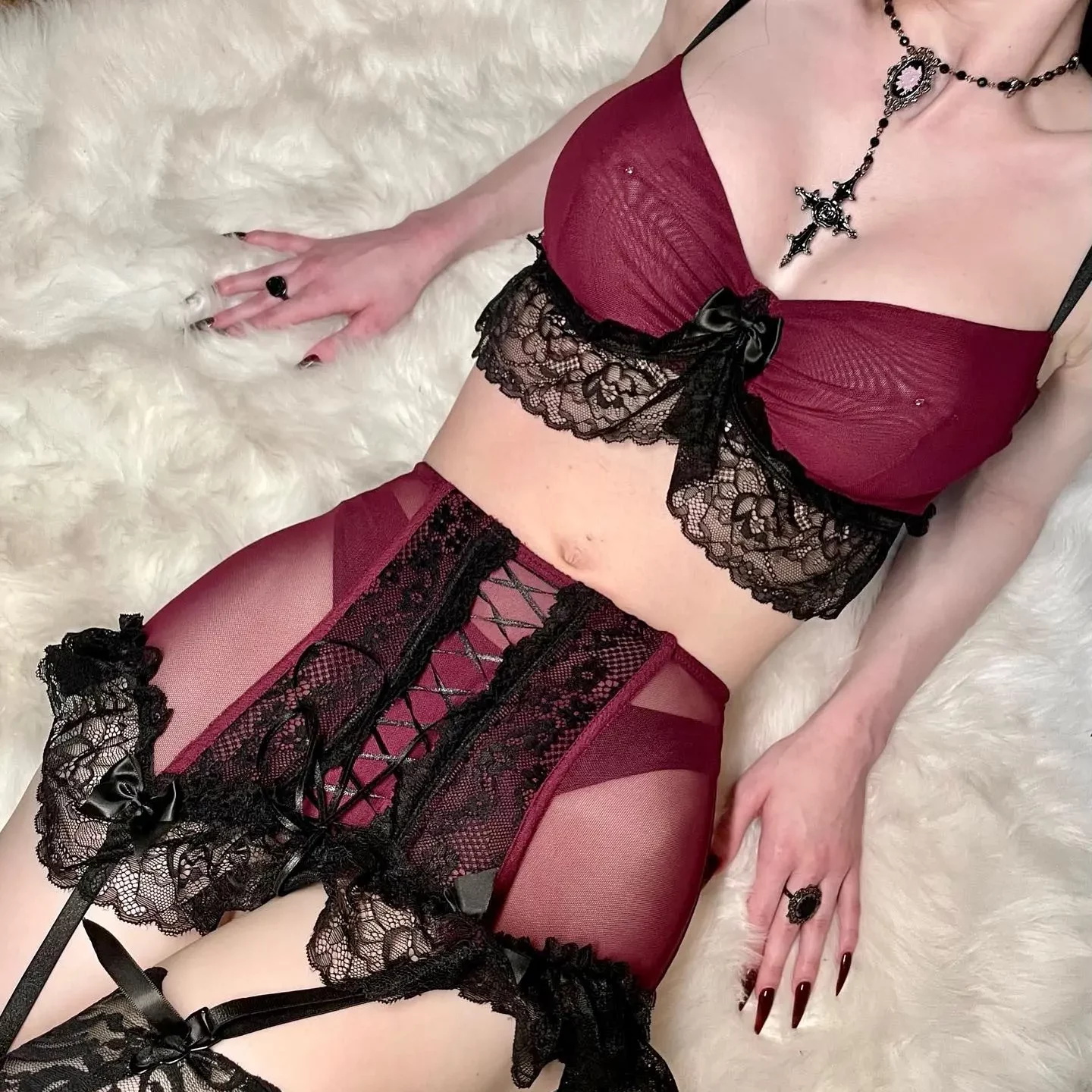 Price: $10 – $200
Size range: 2XS – 4XL
When talking about streetwear-inspired clothing brands that show some skin, we can't forget about Dolls Kill.
This edgy brand has everything you need to stand out in the crowd, with options for those who like a more girly flair or styles for your darkest alternative dreams.
Best of all, Dolls Kill prices can be shockingly affordable (especially in their amazing sale section).
RELATED: 21 Stores Like Dolls Kill for Edgy, Statement Fashion
---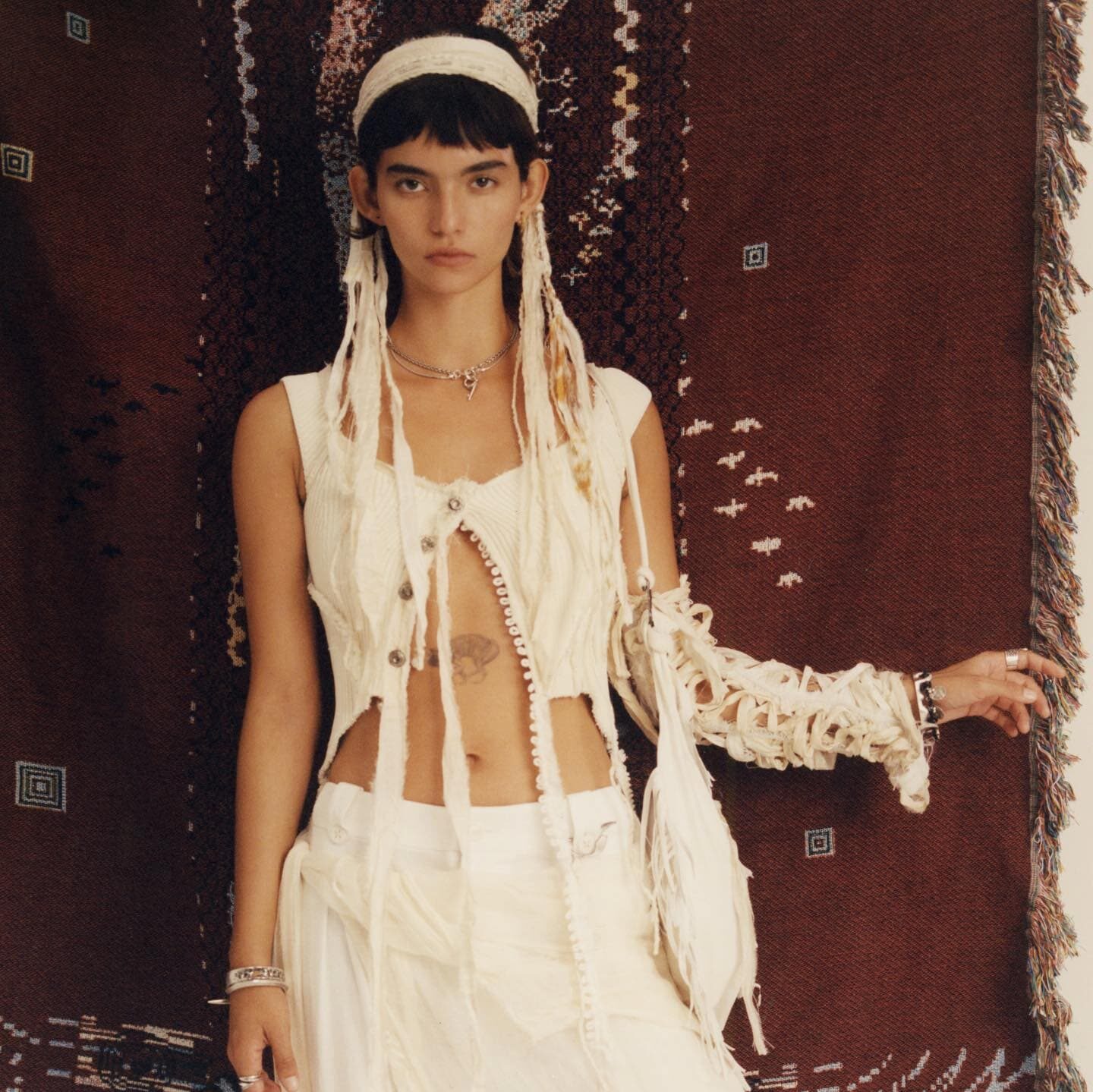 Price: $100 – $400
Size range: 2XS – 2XL
Hyein Seo's clothing gives clothing like i.am.gia, but with a more athletic twist. Their utilitarian flair gives them a futuristic vibe, while their tight, skin showing materials keep it sexy.
They also have a lot of mens options, making it a great his-and-hers brand.
---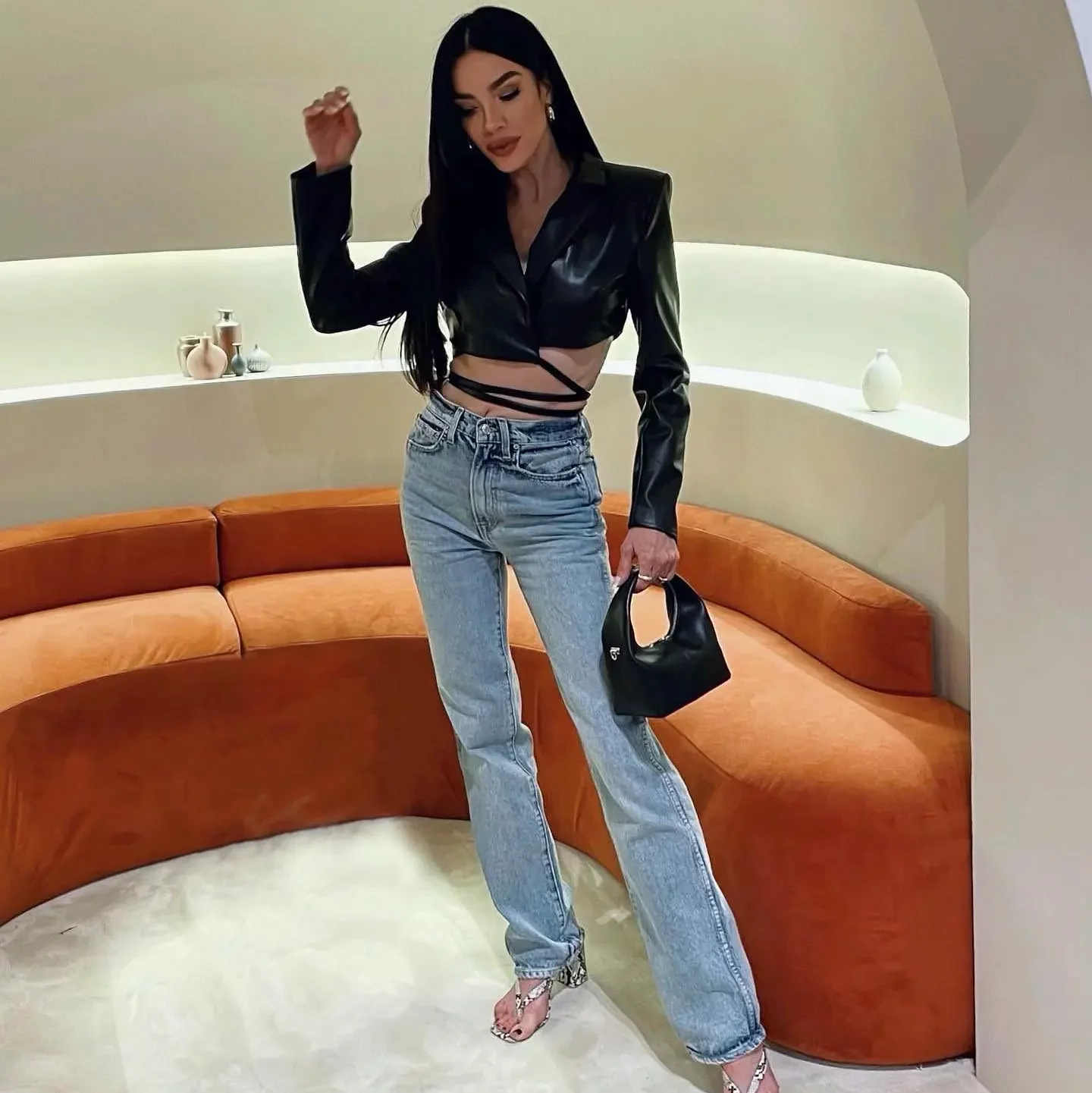 Price: $100 – $300
Size range: 2XS – 4XL
If you're looking for something with a more youthful vibe, H.ours by Revolve is the way to go.
They have an excellent selection of mini dresses, and cut out clothing; perfect for every hot girl summer (or winter).
---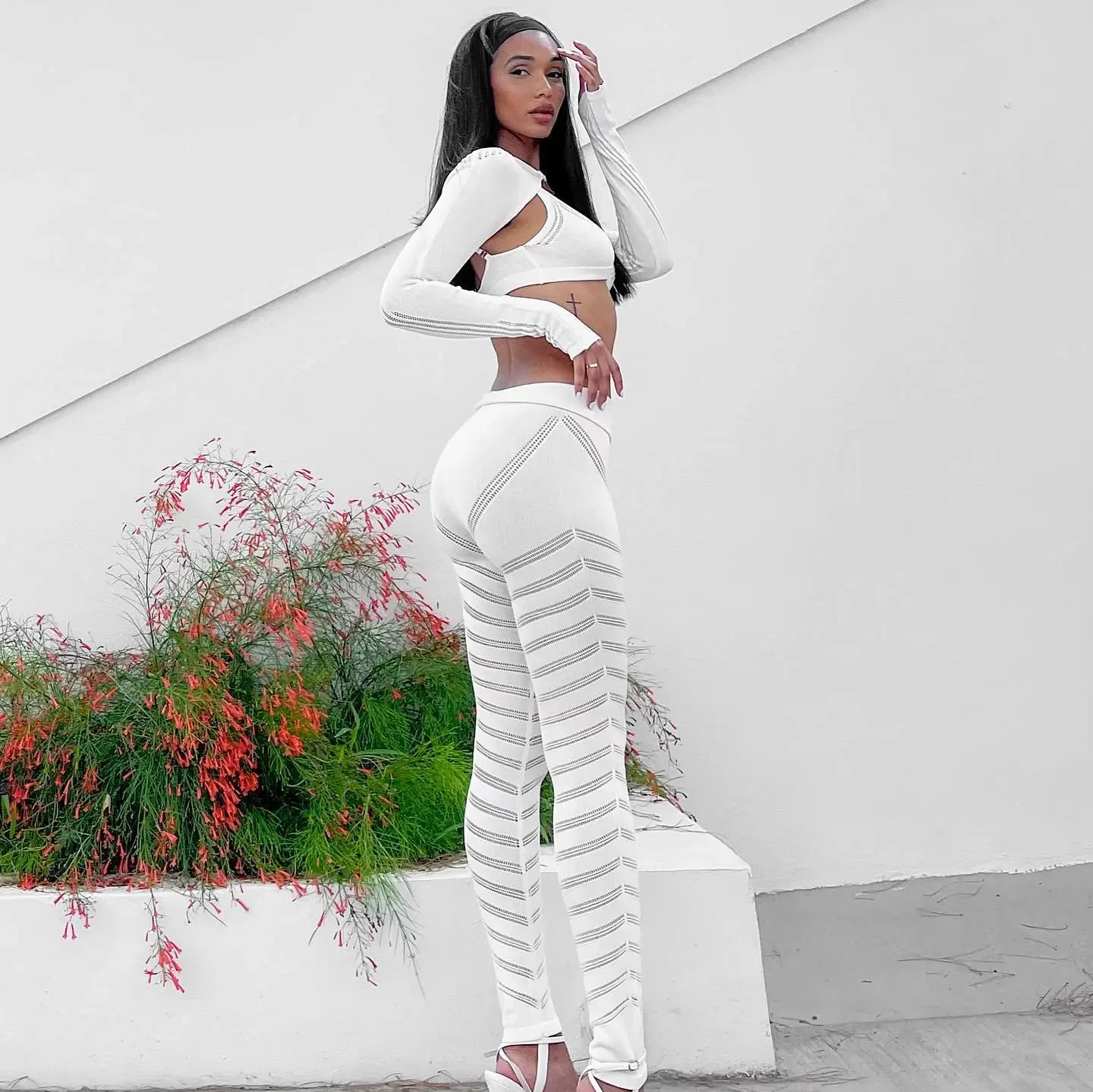 Price: $50 – $90
Size range: XS – L
Maniere de Voir's designs are tailored to perfection.
Not only are their gorgeous cutouts unique, but they have extremely flattering lines that will look great on any body type.
Despite having unique styles that we're obsessed with, the prices are pretty do-able compared to other brands like i.am.gia.
---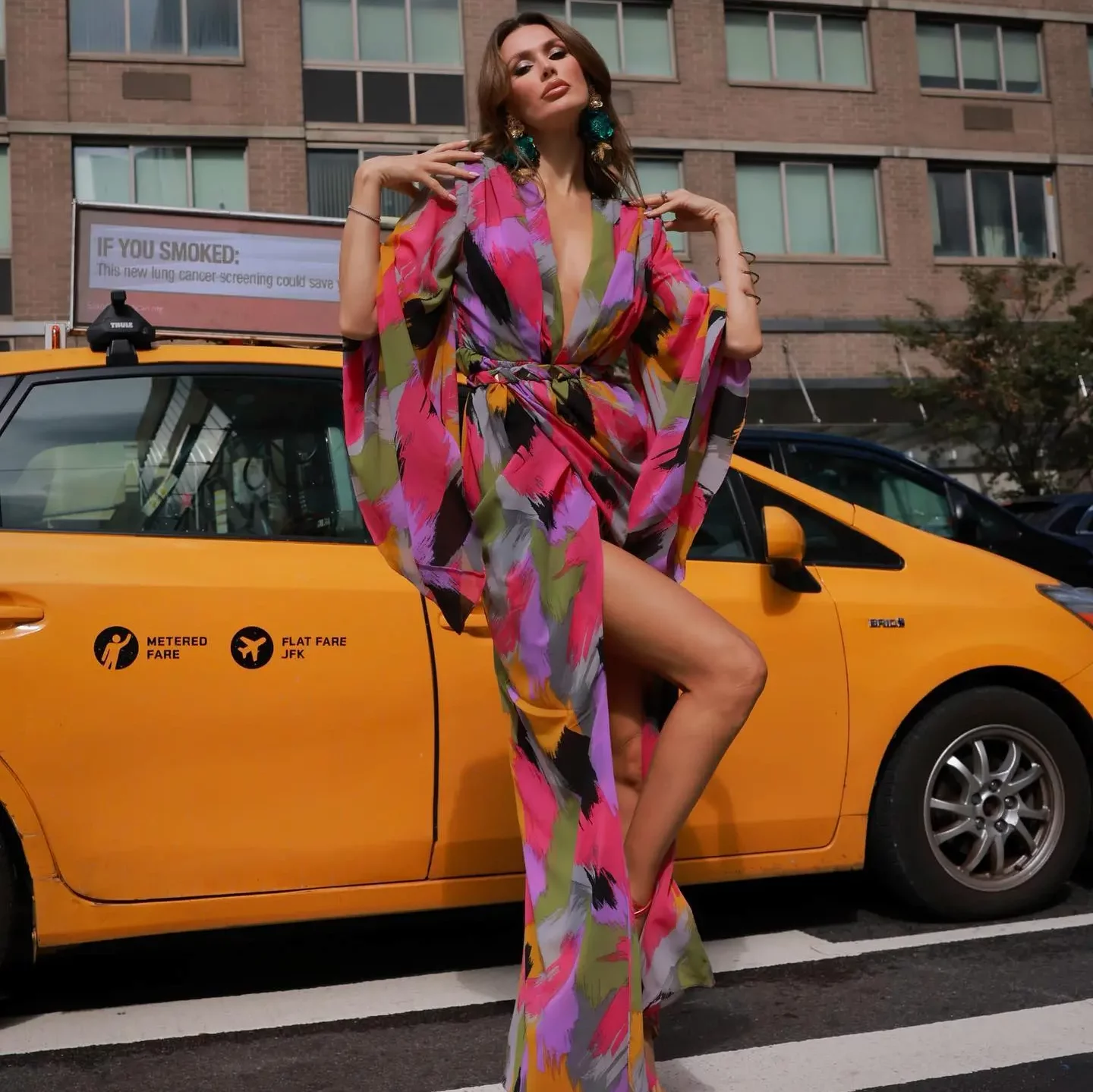 Price: $800 – $4,000
Size range: XS – XL
For formal attire with the same, smoke show aesthetic as i.am.gia, Michael Costello's got the goods.
His vast collection is composed of evening gowns, bodysuits, jumpsuits, and bridal wear of your dreams. Definitely on the more expensive side, but worth checking out if you're willing to splurge.
Final Notes
These are some of our favorite brands like i.am.gia that offer statement pieces and have a unique style just like i.am.gia does.
Whether you're looking for something more affordable or just need to start shopping at a different brand, we hope you find the perfect alternative!