If you are on the search for your summery Bohemian look, you may want to check out Bohme.
It's a mix of bohemian and minimalist styles, perfect for your euro trip or a day at the beach.
We looked into the heart of this brand to tell you what it's really about. If you like supporting woman-owned, immigrant-founded brands, you may be a fan of Bohme.
Read our Bohme Reviews for more information on this fabulous brand.
RELATED: 24 Best Minimalist Clothing Brands To Wear Now
What is Bohme?
Bohme is a clothing company both online and in stores across the west coast of the US.
Its patterns and designs are inspired and offer a large selection of dresses, including bridesmaid dresses and all other types of clothing. It also provides heels, sandals, and other stylish accessories to match its maxi dresses and fashion-forward jeans.
Bohme Overview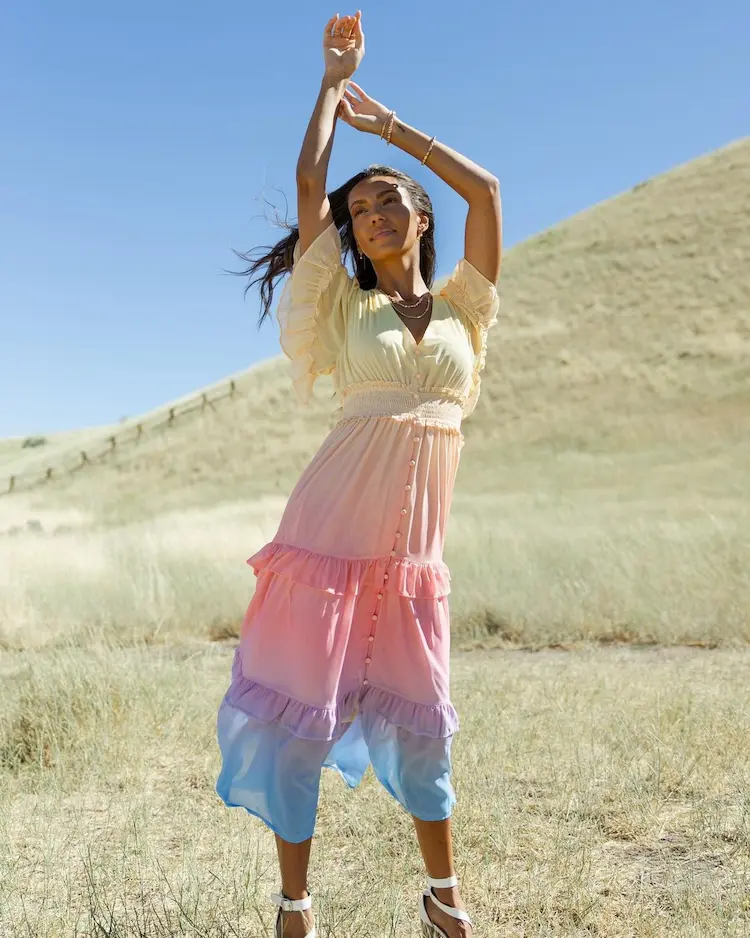 Bohme is woman-owned and founded entirely. Sisters Vivien and Fernanda Böhme came to the US from Brazil at a young age and now inspire fashionistas around the US.
They were just 23 and 24 when the company started. Now they are on the Inc. 500 Fastest Growing Companies list as a Top Women-Run Businesses.
Is Bohme A Legit Site?
Yes, Bohme is a legitimate clothing retail site with brick-and-mortar stores.
Bohme Reviews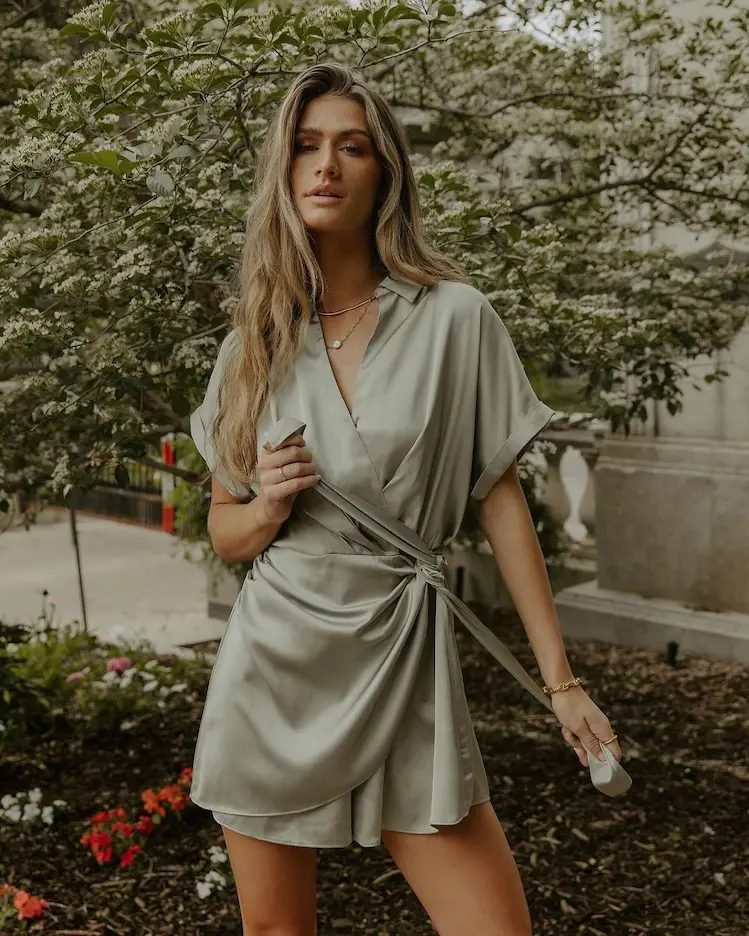 Overall: ★★★★ 3.5 stars
Customers loved the brand's current trends and clothes, especially the brand's wide dress selection. Many said they loved the cuts and styles of their clothing and that they are of decent quality for the price.
The main drawback for a lot of customers seems to be the return policy, which won't allow a refund to your original payment method. It seems Bohme only offers in-store credit as a refund unless there is something wrong on their part.
Another thing to note is the comments about size inconsistency. Many customers say it's hard to determine what sizes will fit.
Price: ★★★★ 4 stars
Reviewers had mixed opinions on pricing. Some felt it was reasonable and loved the clothing options in their spending range. However, others said the quality of the clothing was not worth the high price.
Clothing typically runs about $30-80 for dresses, shorts, tops, and more.
Quality: ★★★★ 4 stars
Most customers had positive things to say about the quality of the clothing. They said the materials were soft, and the clothing held up over time.
However, some customers said the clothes they received were not worth the price and found loose threads, clothing shrank in the wash, etc. These reviews often stated that the quality wasn't anything special.
Sizing: ★★★ 3 stars
Many customers felt the sizing listed on the website was inaccurate, and there were limited options for sizing in general.
The store claims to use "real" bodies when designing and sizing clothes, but there have been a lot of complaints about sizing.
However, some said the clothes fit perfectly. They offer sizes XS-XXXL.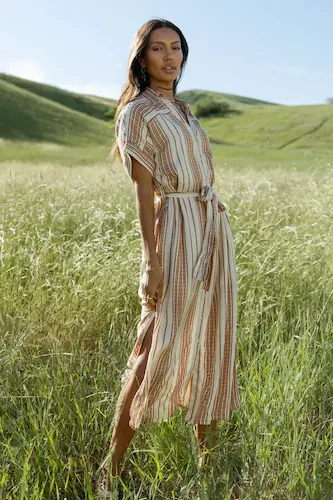 ★★★★ 4.5 Stars based on 2 Reviews
This versatile maxi dress is both comfortable and stylish, and comes in a variety of rustic-chic colors to choose from. It goes well for a relaxed style or a fancy brunch. Plus, it can be dressed up with accessories.
Customers love this flowy, soft dress. The only potential drawback is that it is more midi-length than maxi.
---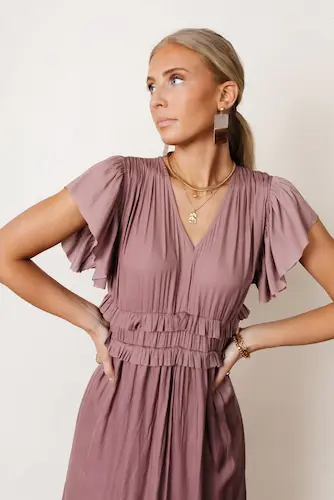 ★★★★ 4.2 Stars based on 13 Reviews
This simple and elegant dress is comfortable and soft. It is perfect for lounging and going out while always looking good.
Plus, the color options, 14 of them, are so bright and fun that you will get so many compliments. Customers say this dress is flattering, comfortable, and even more beautiful in person.
---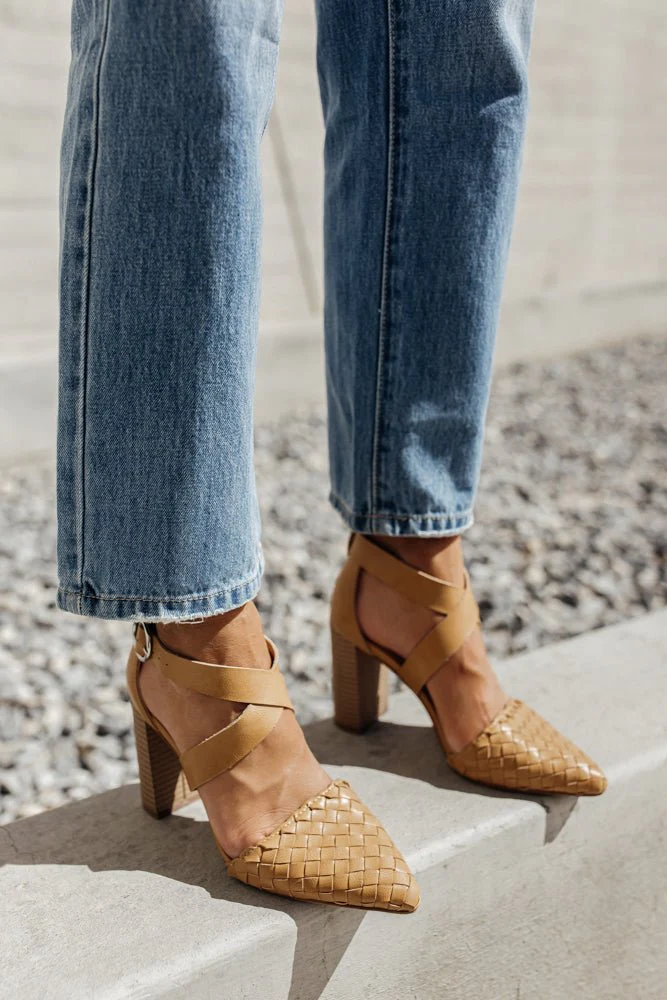 ★★★★ 4.8 Stars based on 10 Reviews
These heels are bound to match with anything: your favorite jeans, maxi dress, skirt, or shorts. They are a perfect blend of casual and stylish.
Many reviewers said the heels were comfortable too, which is always a bonus!
---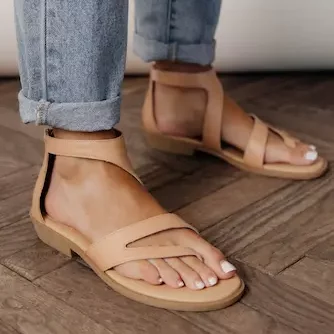 ★★★ 3.5 Stars based on 2 Reviews
These are an excellent option if you don't want to rock some heels but still want to look chic.
The padded bottoms make them comfortable to wear, and nude and gray color options are bound to match your outfit. Some customers felt the sandals ran a bit large, though, so keep that in mind while shopping.
What Customers Are Saying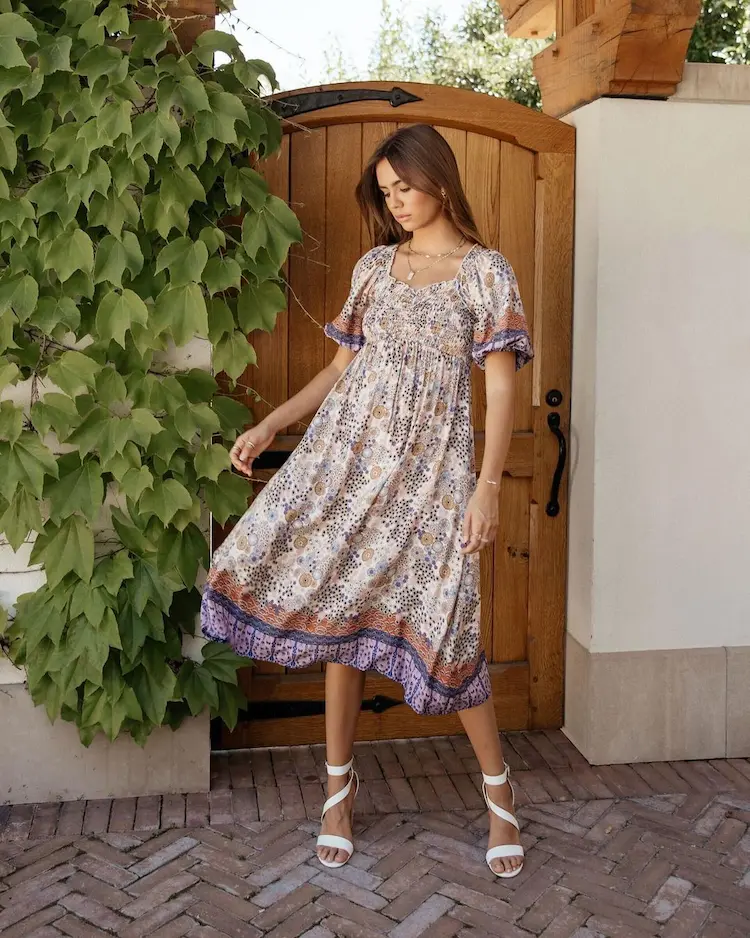 Bohme has countless reviews to sort through, so we gathered some of the more common feedback about this brand. Here are the common themes:
Clothing is affordable
The dress selection is large
Easy order process
Styles and trends are on point
Sizing runs small
Quality is hit or miss
They don't have a great return policy
In Conclusion: Worth It?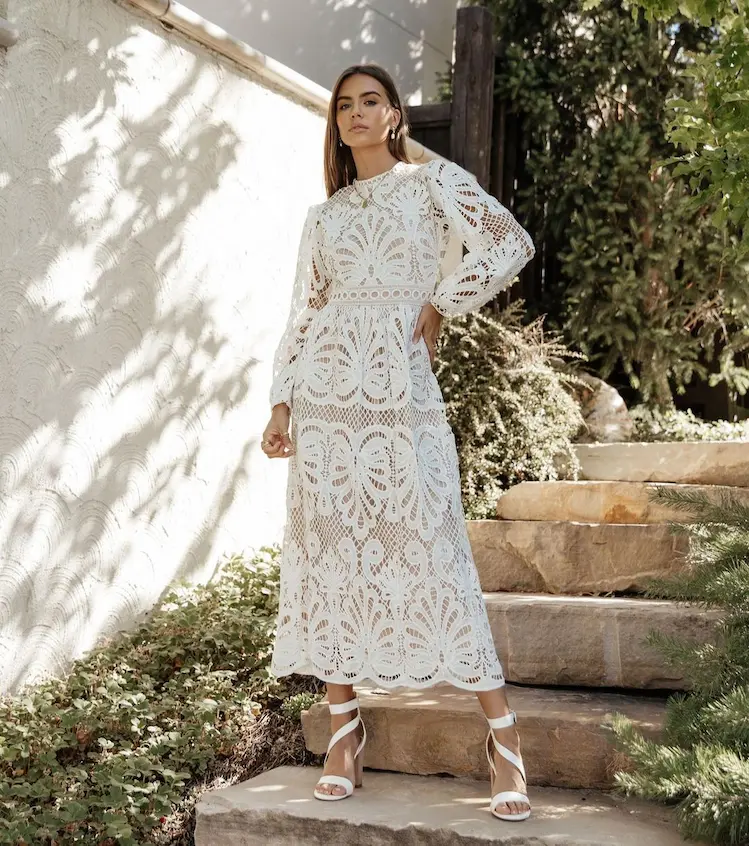 There are many happy customers from Bohme, both online and in-store, and they all were super excited about their finds.
However, some common issues people had with the brand were sizing, the quality of the clothing, and the return policy. Just know that if you decide to shop and want to make a return, you'll likely receive store credit rather than a refund for your original payment.
We hope our Bohme Review helped in your shopping experience!
Bohme Alternatives
Return Policy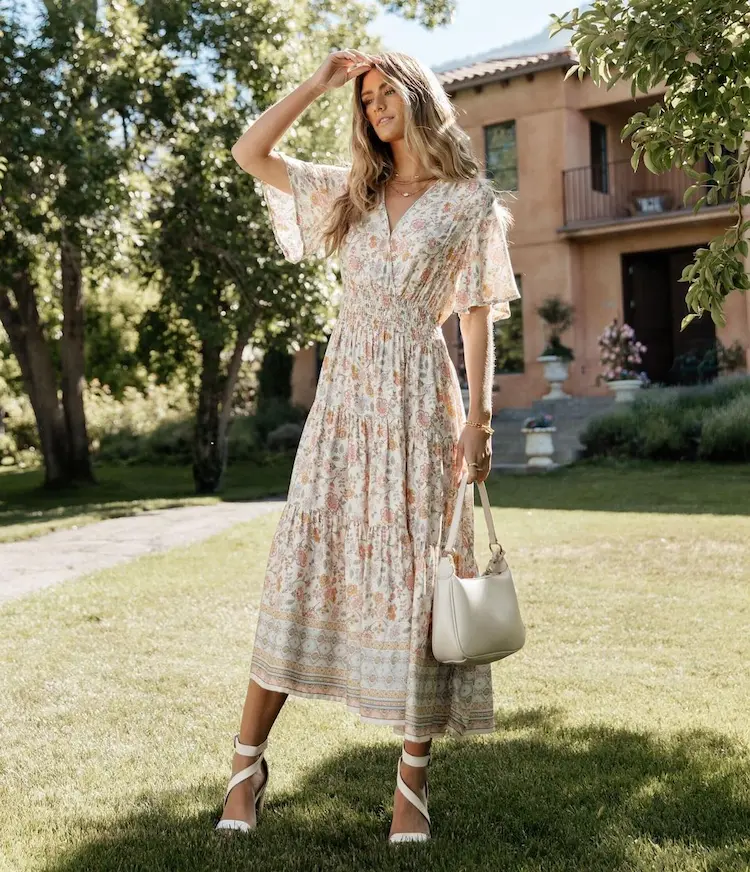 Bohme accepts returns and exchanges within 21 days. After that, however, the company charges a restocking fee, which will be deducted from your refund.
Also, many customers stated that they only received a refund in store credit rather than to their original payment method.
FAQs
Is Bohme Ethical?
Bohme strives to work only with factories that provide a living wage and humane working conditions. However, the same cannot be said for the brands they carry.
Additionally, each year the brand seeks out a nonprofit organization or cause to raise funds and awareness for. 
Is Bohme Good Quality?
The quality of Bohme clothing has had mixed reviews. Some said they appreciated the quality of the clothes, while others said the clothes wore down fast, shrank in the wash, or faced other issues. 
UP NEXT: 22 Best Boho Clothing Brands for Free-Spirited Style