Body jewelry is an awesome and creative way to express yourself and proudly show off your style, but anyone with piercings know that getting quality body jewelry is not easy (or cheap).
Body Candy is an online store that offers all types of body jewelry like nose rings, belly button rings, lip piercings, and more for reasonable prices.
But is Body Candy a hit or miss? Read our Body Candy review to find out!
What is Body Candy Jewelry?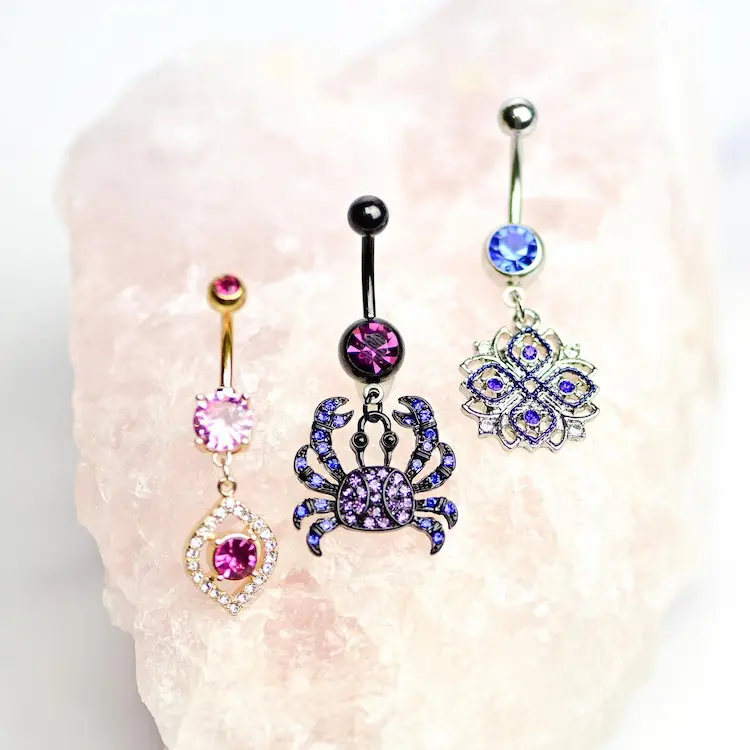 Body Candy Jewelry was founded in 2006 by Melissa Allen and is based in Amherst, New York.
Dedicated to offering quality body jewelry that matches quality customer service, Body Candy Jewelry seeks to provide the best products at the lowest possible prices.
Is Body Candy Jewelry Legit?
Yes, Body Candy Jewelry is a legit company. Body Candy has been around since 2006, with a huge social media presence and tons of reviews. That being said, some of their prices are incredibly low, which results in the quality being a hit or miss.
Body Candy Review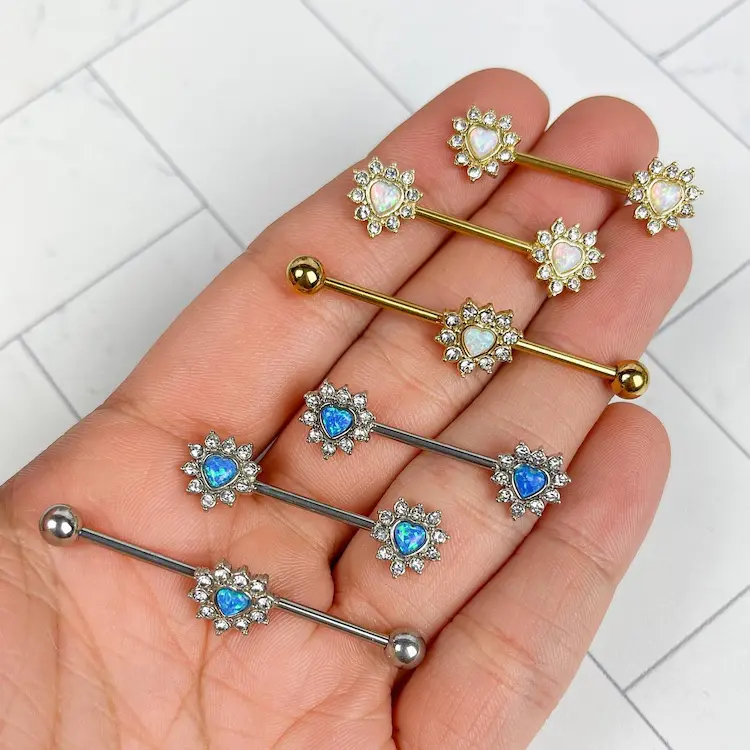 Overall: ★★★ 3 stars
Overall, it seems like you usually get what you pay for at Body Candy – quality is a hit or miss. However, they do have fantastic prices and people love their helpful customer service as well as the wide selection of jewelry. 
Although quality can be a hit or miss, many shoppers don't notice issues unless they have sensitive skin or unhealed piercings. We'd recommend avoiding painted jewelry they sell as this paint often chips off quickly.
Price: ★★★★★ 5 stars
One thing about Body Candy Jewelry is its prices are unbeatable. The brand has a huge selection of jewelry at different price points so that everyone can find something that fits their budget!.
For example, Body Candy's belly ring department has prices as low as $2 and as high as $400!
Quality: ★★ 2.5 stars
Unfortunately, Body Candy seems to provide hit or miss quality that typically matches their super low prices. Many Body Candy reviews state that their jewelry is low quality and you're better off spending a little extra somewhere else, but a few shoppers have had good experiences.
Some items are not super sturdy, while others hold up against anything.
If you know that your skin isn't sensitive and your piercings are fully healed, Body Candy might be a great brand for you to find deals. Some Body Candy products are better quality than others, so you might end up getting a steal.
Many shoppers stated that the paint chipped off their jewelry very quickly, so you might want to avoid pieces that are clearly painted.
What Customers Are Saying
To get some more honest insight into Body Candy Jewelry, we went ahead and scouted the web for real Body Candy reviews.
Here are some common things customers had to say:
Hit or miss quality, typically worse quality for cheaper items they sell
Jewelry is often made of cheap and color-coated metals that tarnish easily
Customers only recommend trying Body Candy if your piercings are 100% healed
Not a good brand for sensitive skin or unhealed piercings
Huge selection of jewelry to choose from for a variety of piercing types
Customer service is top-notch
Easy returns and exchanges
Super affordable prices
Paint chipped off quickly for many shoppers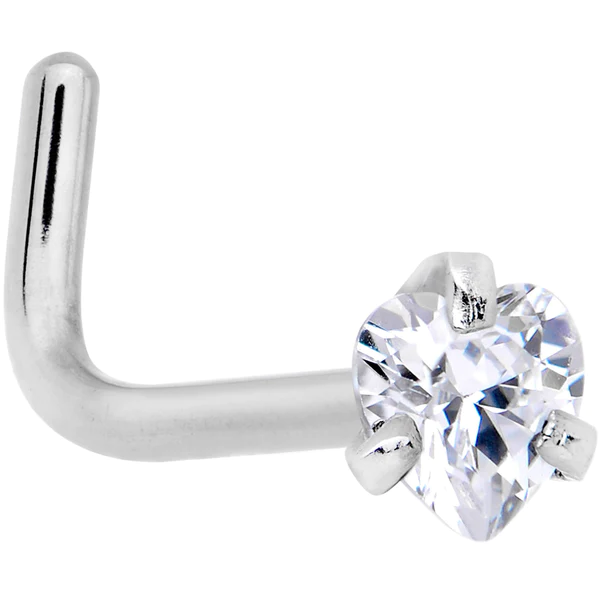 Body Candy has so many pieces of nose jewelry to choose from it's impossible for someone to not find something they love.
With a unique, diverse, and affordable selection, Body Candy offers nose hoops, nose bones, nostril screws, fishtails, septums and more!
The Body Candy website is super easy to navigate and find what you're looking for. The advanced filters help narrow down the search, giving shoppers the options to choose from different themes, colors, sizes, thickness gauge, and materials used!
---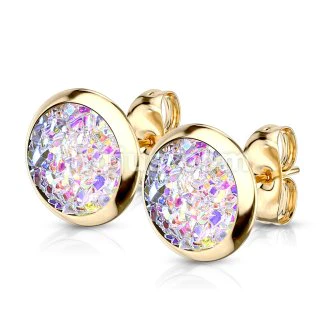 If you want your ear piercing to pack tons of personality, look no further, because Body Candy has got the goods.
Offering industrials, helixes, tragus earrings, and more, the Body Candy earrings department caters to every taste.
Shoppers can use filters to determine the preferred color, price, material, gemstone, length, and more to help find exactly what they're looking for!
---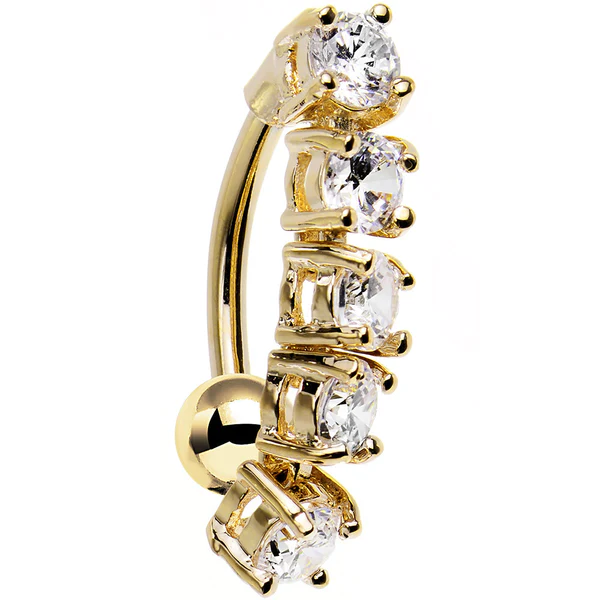 Body Candy has thousands of belly rings for shoppers to choose from. Whether you want something cute, sexy, fun, or even funny, Body Candy delivers!
Like the other departments, Body Candy makes it super easy to navigate the website by breaking its thousands of products down into smaller categories shoppers can look through.
Whether you're looking for belly chains, anime belly rings, holiday-themed rings, or you want to splurge and get something in 14k gold, Body Candy has it.
The Final Verdict
Now that we've reached the end of our Body Candy review journey, we think it's safe to say that the brand isn't the best quality, but might be worth checking out if you're on a budget and not sensitive to low-quality jewelry materials.
They do have unbeatable deals and a huge variety of styles, but don't expect amazing quality as their jewelry quality tends to be a hit or miss.
We don't recommend this brand if you have sensitive skin or if your piercings aren't 100% healed yet. We'd also avoid their painted pieces as the paint often chips off quickly.
If you're weary about putting their jewelry in your piercings, they could also be a great place to shop for jewelry pieces that don't actually go inside your body. For example, they have some fun and affordable non-pierced jewelry like ear cuffs. 
NEXT UP: 18 Best Online Jewelry Stores For Every Occasion
Body Candy Jewelry Alternatives
If you don't want to take the risk with Body Candy or if you want similar brands to shop through, here are some similar stores to get you started:
Return Policy
Body Candy has a 15-day return policy and does not allow refunds, only exchanges and store credit.
To be qualified for a return, Body Candy requires jewelry to be unworn and unused and with its original packaging.
However, customers who have had faulty jewelry pieces in the past were able to quickly get hold of customer service and have their issues resolved! 
FAQs
Is Body Candy good?
Quality is a hit or miss at Body Candy – we'd recommend avoiding them if you have sensitive skin or piercings that aren't fully healed. But for the price, you can definitely get some cute jewelry, just don't expect great quality.
Where is Body Candy Jewelry located?
Body Candy is located in Buffalo, New York.
What is Body Candy made of?
The brand claims to use high-quality 316L Surgical Grade Stainless Steel, Titanium, PTFE, and 925 Sterling Silver.