Bob's Watches have been providing a wide selection of luxury watches for many years. With a primary focus on Rolex's, the company also offers other high-end watches from Cartier, Omega, and more! Although they carry many well-known watch brands, does their quality and customer service match the price tag? Keep reading out Bob's Watches reviews to find out.
The company offers an online or in-store experience in multiple locations. They're an excellent company for those looking for a luxury watch with a reasonable price tag. In addition, the watches may be pre-owned, but the company ensures they'll shine like new every time.
Luxury watches generally include a decent financial commitment, and it's imperative that the watch you choose is worth every penny. In this article, you'll find all of the details you'll need to make an informed decision on Bob's Watches.
What is Bob's Watches?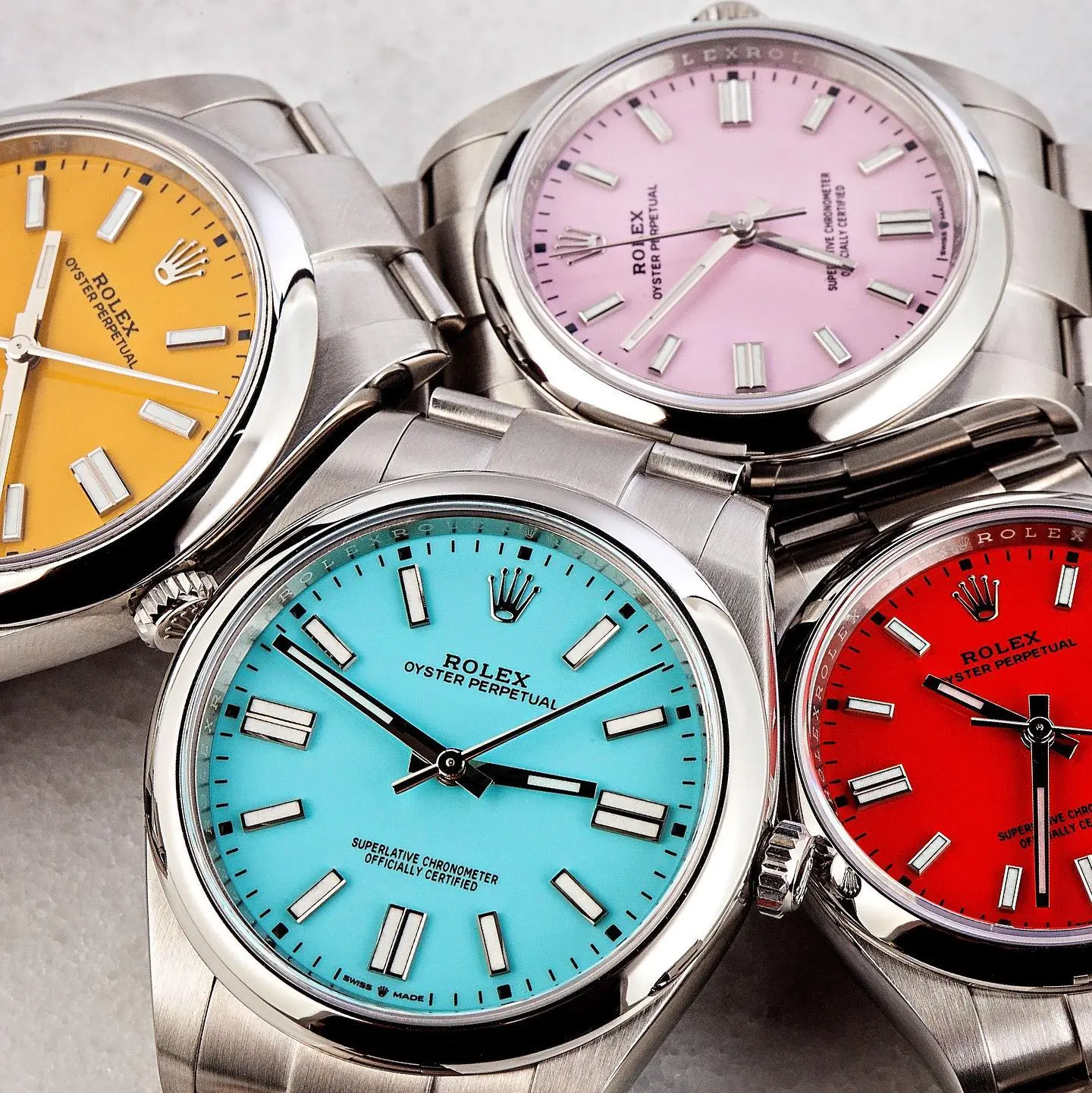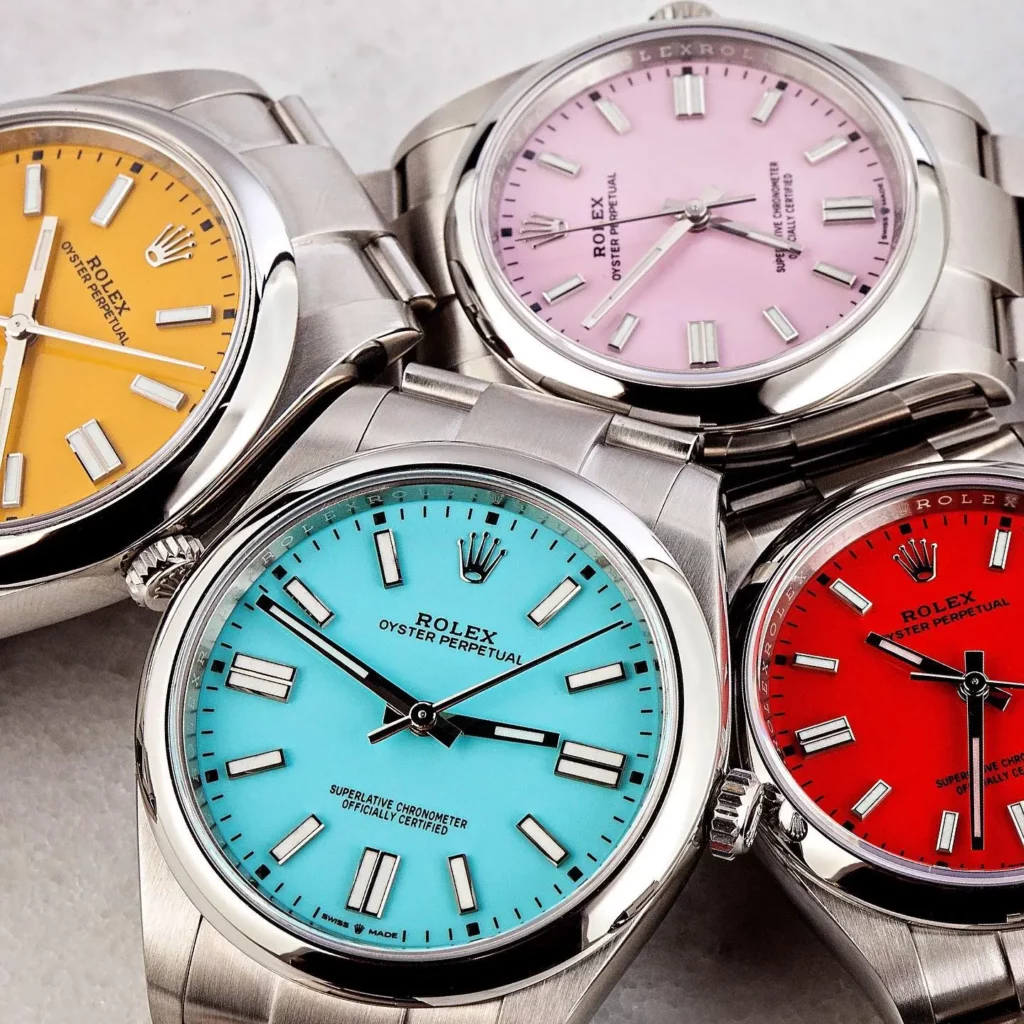 Bob's Watches is a buy and sell luxury watch exchange that offers a thorough online store, as well as retail locations, for a more hands-on approach. They specialize in all types of Rolex's and can provide plenty of insight and expertise on a list of luxury watch brands.
Plus, they also claim to offer the most accurate pricing based on current market values and always have a unique selection of watches on hand. Moreover, you'll find various watch styles such as sport, dress, and dive watches.
Bob's Watches Overview
Bob's Watches is for those looking for a more high-end timepiece, and they aim to be your go-to provider. All watches they sell are 100% authentic and certified and have their original factory components. In addition, they're also industry experts in their own right and keep a close eye on the pricing of their watches so that you're always getting the best deal.
Their website is updated hourly to make sure everything is in stock and available for purchase. No matter if you're looking for your next luxury watch or buying someone a memorable gift, Bob's Watches will have a style that suits your needs.
RELATED: 17 Stylish Watch Boxes
Bob's Watches Reviews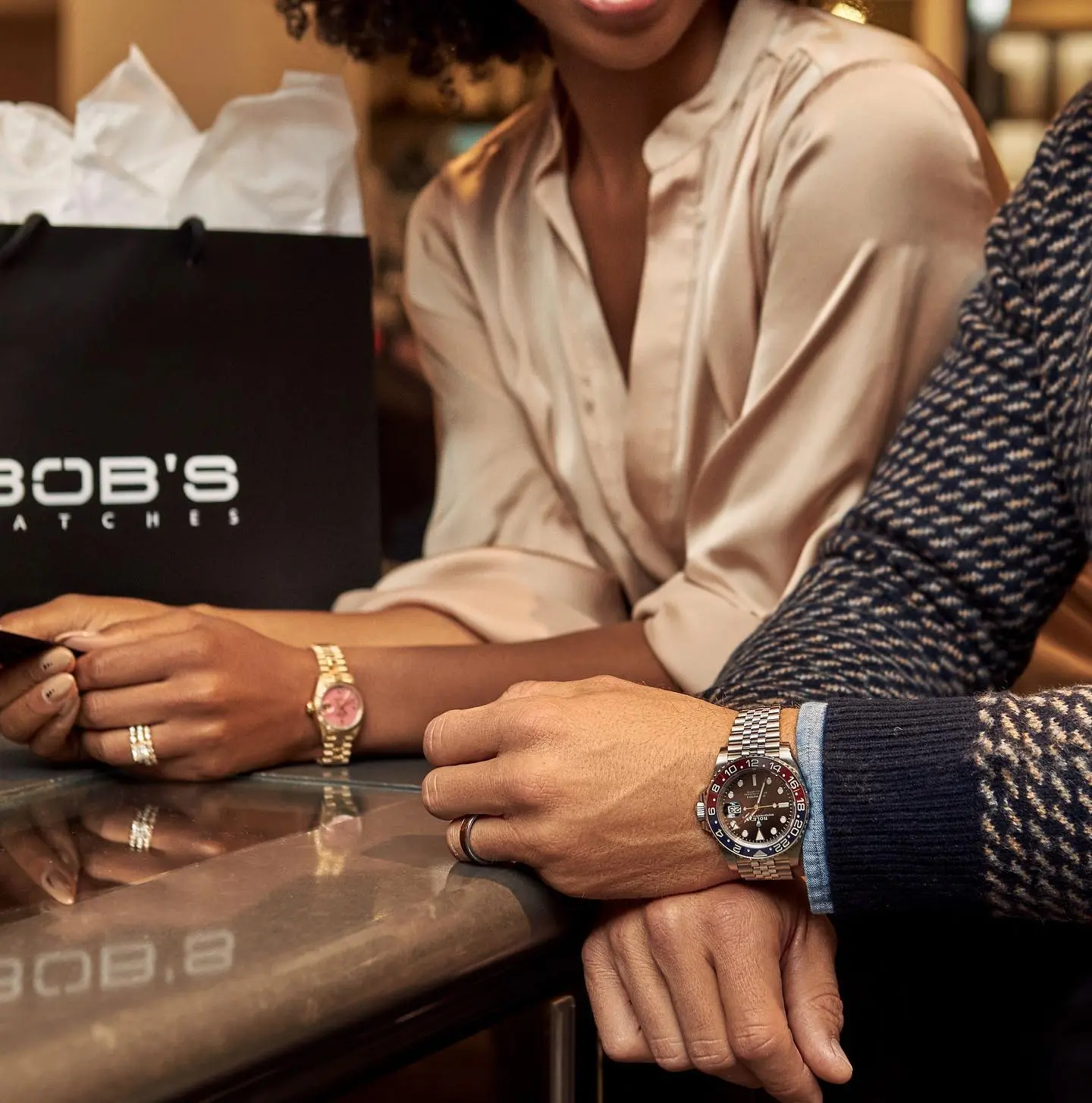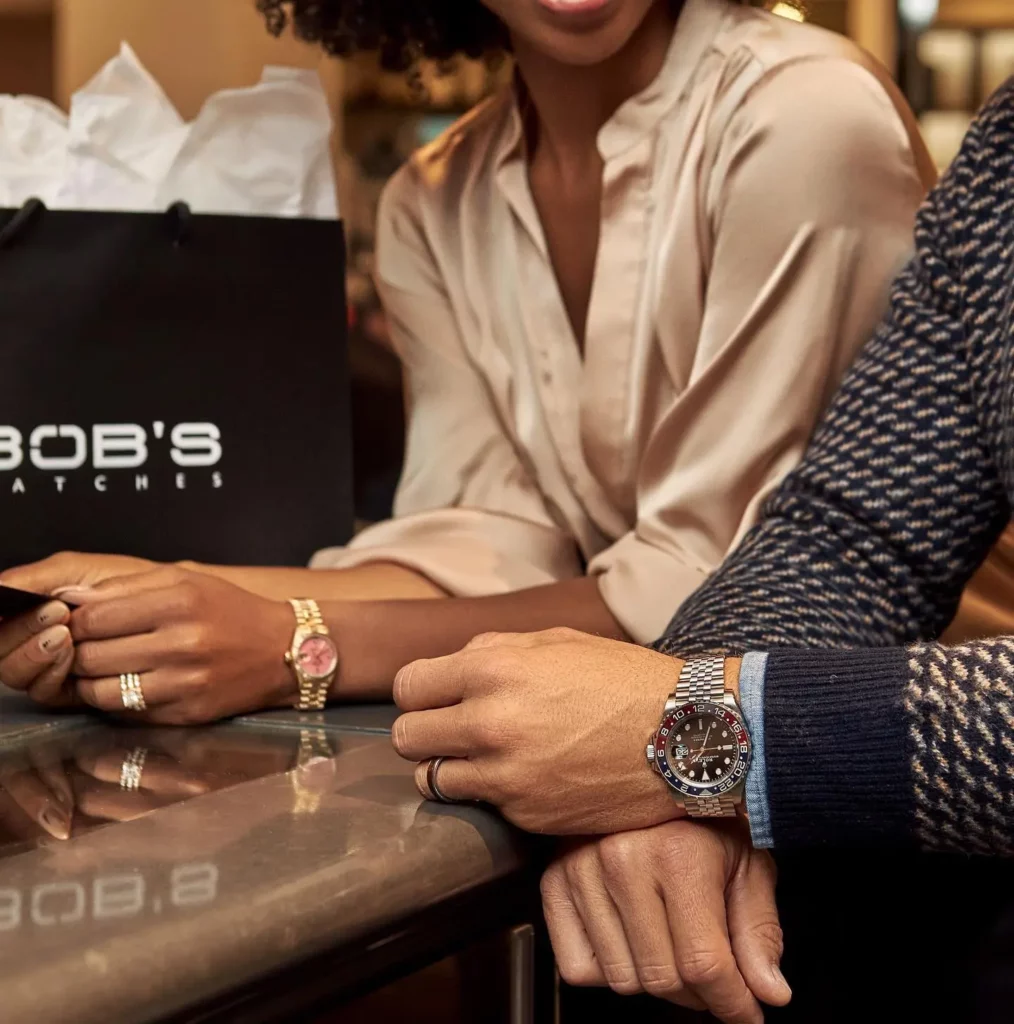 Overall: ★★★★ 4 Stars
Bob's Watches ensures a great customer experience, whether online or in-store, and they utilize their expertise to offer the best pricing and highest quality styles.
Their combination of industry experience and a stylistic collection leaves their customers feeling confident about their purchase.
Quality: ★★★★★ 5 Stars
There's a lot of top-tier luxury brands you'll find at Bob's Watches, and you can enjoy a vast selection from Rolex, Omega, Cartier, Breguet, Patek Philipe, and much more.
All watches come with their original factory parts and always look brand new out of the box.
Pricing: ★★★★★ 5 Stars
One characteristic that separates Bob's Watches from other sellers is that they keep their pricing consistently updated to ensure the most accurate cost based on industry standards.
Their website's stock and pricing are updated hourly, providing their customers with a fair purchase.
Return Policy: ★★★ 3 Stars
Bob's Watches carries a fairly strict return policy, allowing customers only three days to process a return and be eligible for a refund. Any watch that has been worn, damaged, or altered in any way will not be accepted.
Shipping: ★★★★ 4 Stars
For customers in the U.S., shipping is a relatively seamless process with Bob's Watches. No matter what you purchase from their website, the company offers free overnight shipping with insurance included at no extra charge.
There are a few more shipping requirements for international customers and could incur additional fees based on where you live.
Customer Service: ★★★★ 4 Stars
Over the years, you can find many comments online from their customers, and the consensus seems to be pretty universal. They've enjoyed the company's expertise and professional attitude throughout the whole experience. Although, you will find a handful of isolated reviews from disgruntled customers.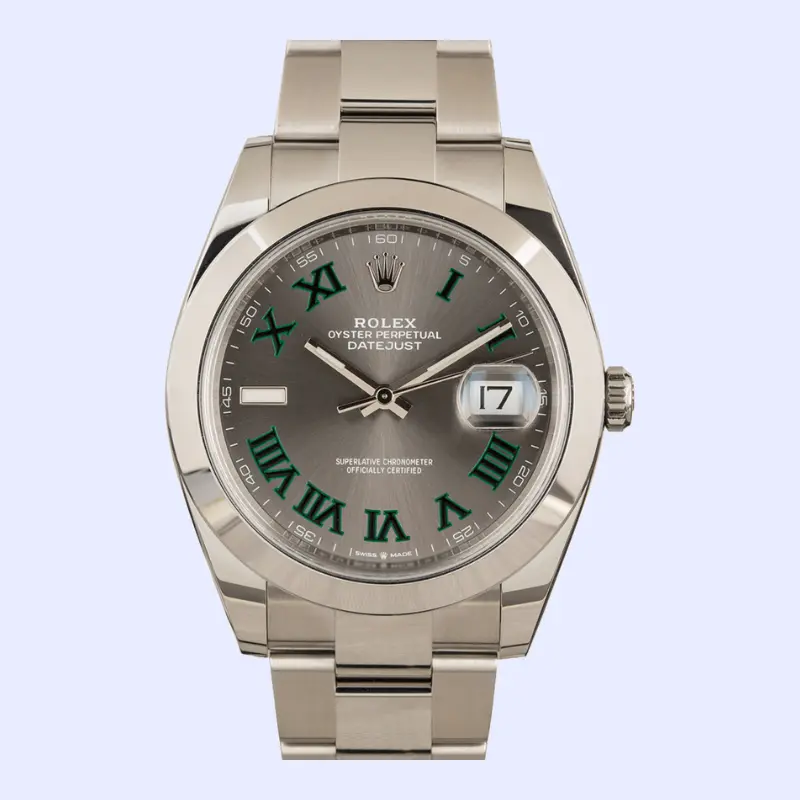 Built with stainless steel and scratch-resistant sapphire crystal, this Rolex takes a more neutral approach allowing it to blend in with many different styles.
Moreover, the watch's green roman numeral hour marks offer a perfect accent against the Rolex's shine.
---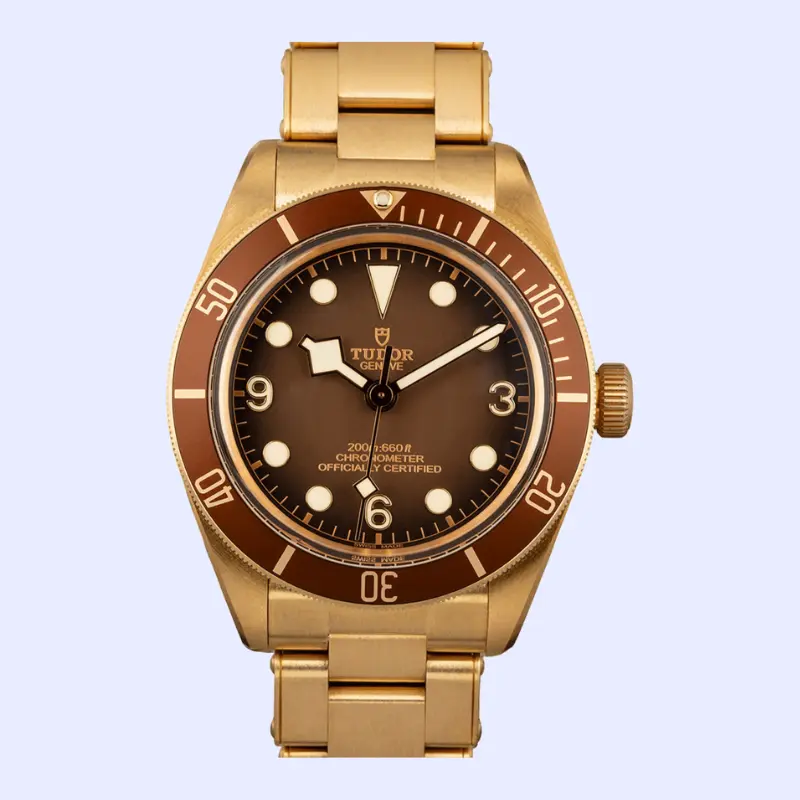 Offering a gorgeous brown and bronze tone, this used watch is in excellent condition and has a unidirectional rotating brown bezel insert.
Plus, the Tudor is one of the more affordable options in this review and is a top-tier statement piece.
---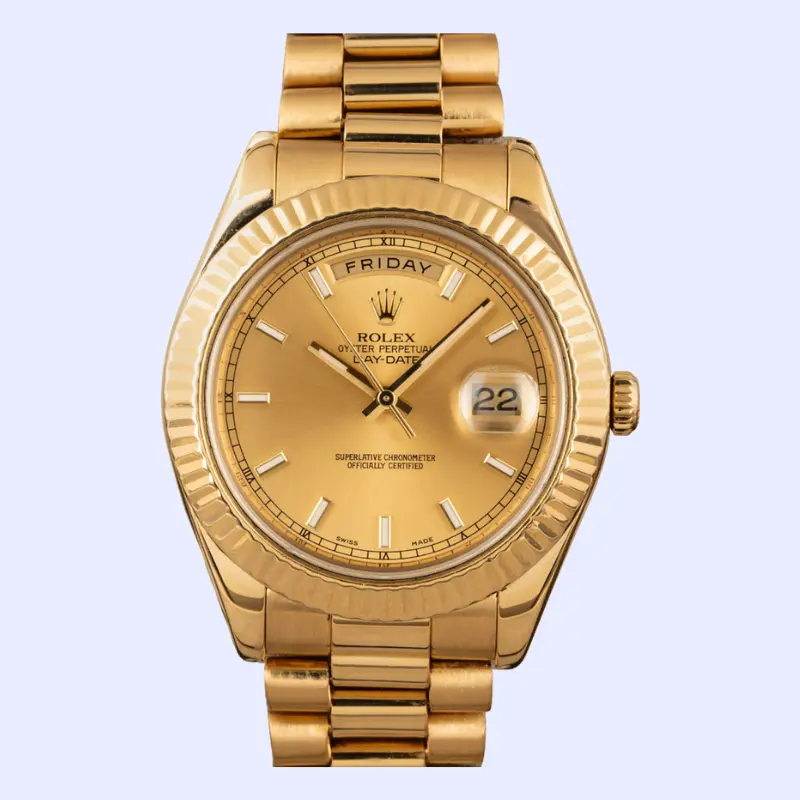 This watch brings a fluted bezel with an 18k yellow gold-tone and is an excellent choice if you're looking for a bit of flair.
In addition, the dial contrasts with a black chapter ring and champagne index. If you're a fan of gold accents with your outfits, this watch may be worth a look!
---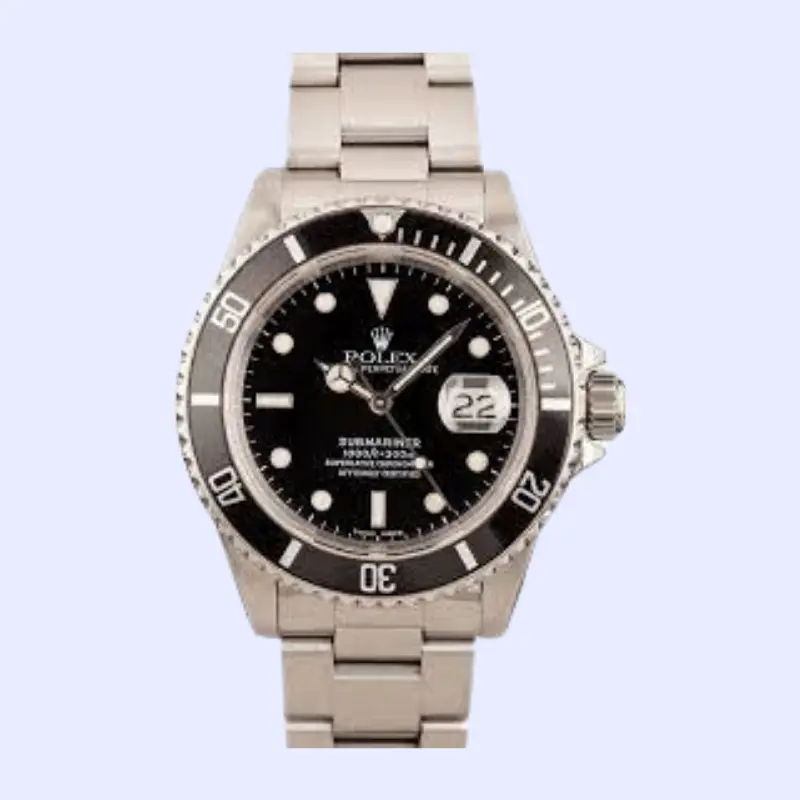 This watch comes with a 40mm stainless steel Rolex with beautiful green ceramic Hulk bezels. It also has a buttery smooth Glidelock clasp and a chroma-light display for the dial.
Additionally, the submariner is an excellent choice for divers as it can withstand depths of up to 1,000 feet.
What Does Customer Feedback Look Like?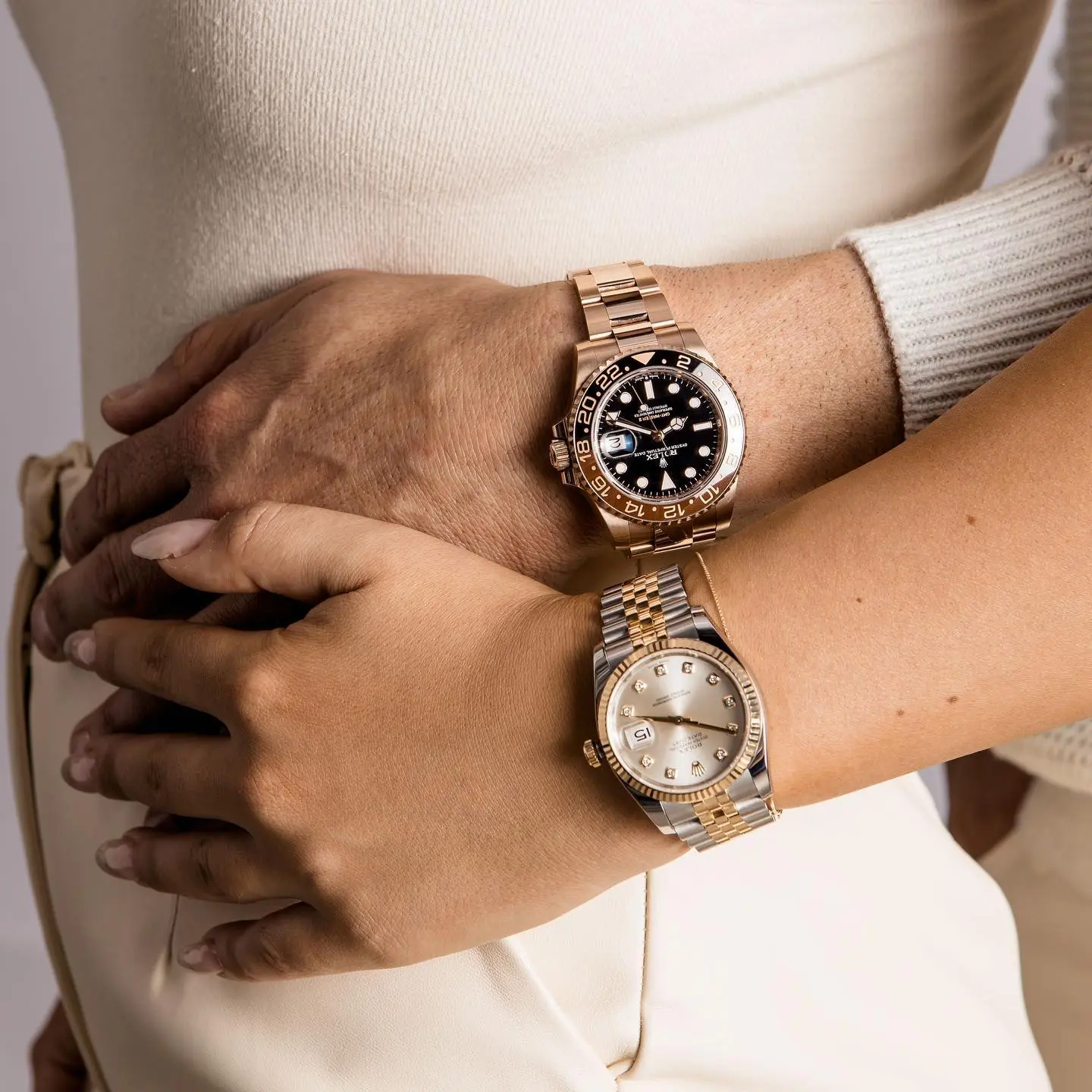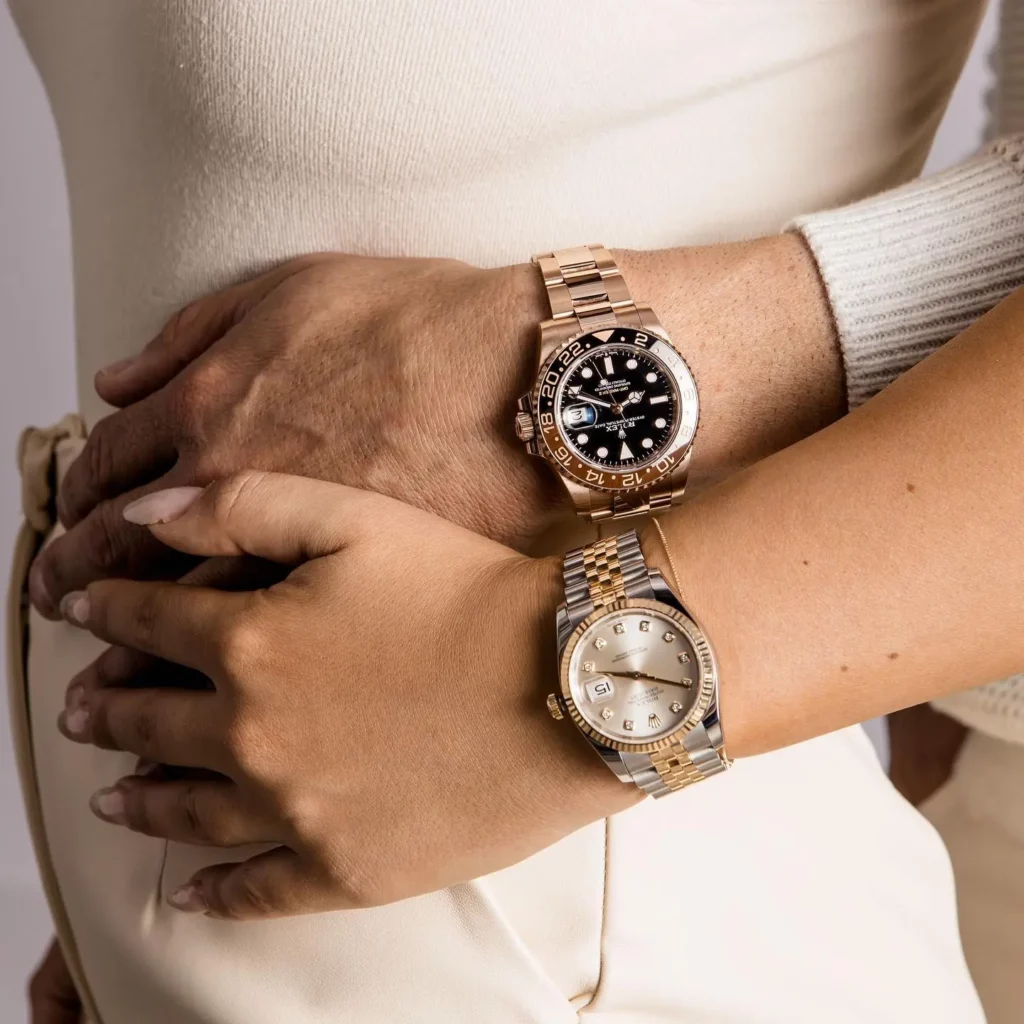 For a majority of the reviews online, many customers are highly satisfied with the quality of their purchases, in addition to the customer service from start to finish.
However, there seem to be some isolated incidents with disgruntled customers, and some sellers don't seem to be happy with the offers they receive.
Keep reading below for some of the most common feedback from their customers:
Customers seem quite happy with the seamless ordering process online, in addition to the company's speedy shipping.
Even though Bob's Watches primarily sells pre-owned inventory, most shoppers say it looks brand new out of the box.
Sellers feel like it isn't the best place to sell a luxury watch, as offers from the company seem to be fairly inconsistent or inaccurate.
Some customers feel like customer service has been lacking in recent years regarding their physical store locations and has deterred some from doing business with the company. 
Bob's Watches FAQ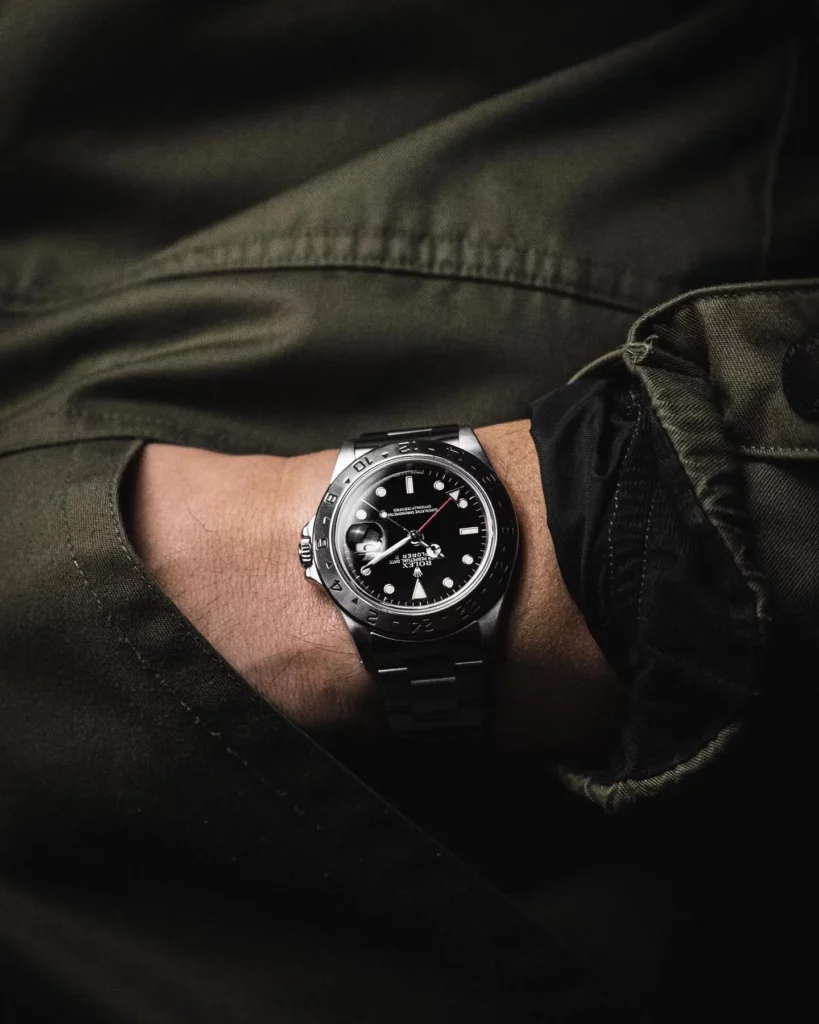 Do they provide a warranty on their watches?
Every watch you purchase comes with a one-year warranty included.
Where do their watches come from?
Bob's Watches is a buy and sell exchange for luxury watches. Although they have a small inventory of brand new options, most of their selections are pre-owned.
Are all of their watches verified for authenticity?
Every luxury watch that Bob's Watches sells is 100% authentic–guaranteed. A majority of their watches may be pre-owned, but each watch comes with all of its original parts and designs.
To Conclude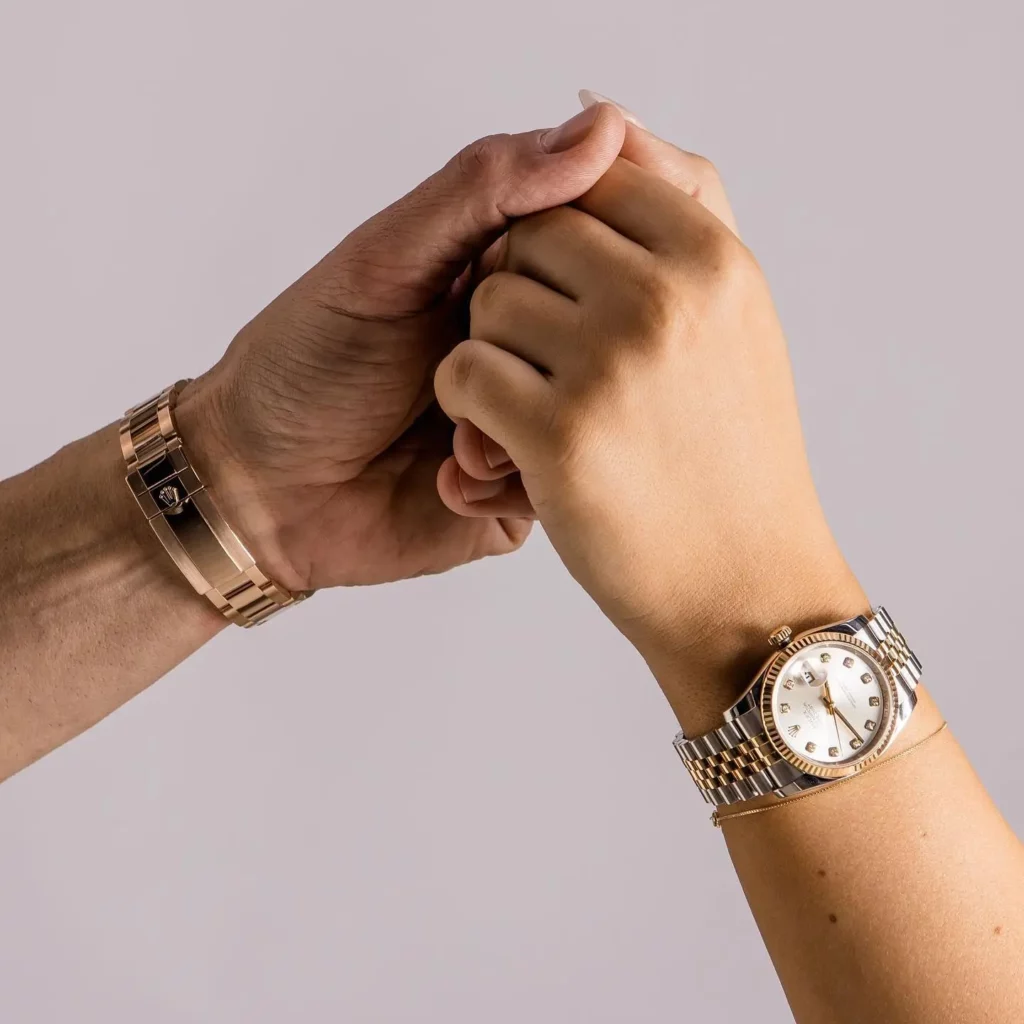 No matter if you have a collection of your own or you're looking for your first luxury timepiece, Bob's Watches offers a thorough selection with a vast price range to suit many different budgets.
After searching through other Bob's Watches reviews, it may not be the best option for sellers, but it seems that customers can buy with confidence thanks to the quality and expertise of Bob's Watches.