When purchasing new clothes, it is so much easier when you know exactly what you're looking for. One question that many people ask is, "what's the difference between a shirt and a blouse?"
We see both of these products everywhere when shopping, but how do you differentiate the two? Well, set that confusion aside and read our blouse vs shirt comparison below to find out how they're different.
Blouse vs Shirts Overview
Blouses
Shirts
– Can be oversized or fitted

– Made with fabrics such as silk, chiffon, and other knitted fabrics

– Sometimes has a fitted waist

– Can come in a variety of silhouettes

– Fits and accentuated any body type

– Considered a more feminine style

–Buttons on the left and buttonholes on the right side

–Buttons are not functional from top to bottom

–Blouses generally don't have a collar

–Pullover style
– Fit depends on style

– Made with many different fabrics

– Normally the same fit throughout entire garment

– Varierty of silhouettes

– Fits all body types

– Gender-fluid

–Can be cropped or have a raw hem

–Generally has an identifiable collar

–Buttons are functional and run from top to bottom

–Not a pullover style (t-shirts and polo shirts are a different category because of the buttons and pull-over nature)
Fit
Blouses
This style originated in France, they used the word "blouse" to describe the shirts worn by French workers. It was then transferred to young women's tops in the late 1800s.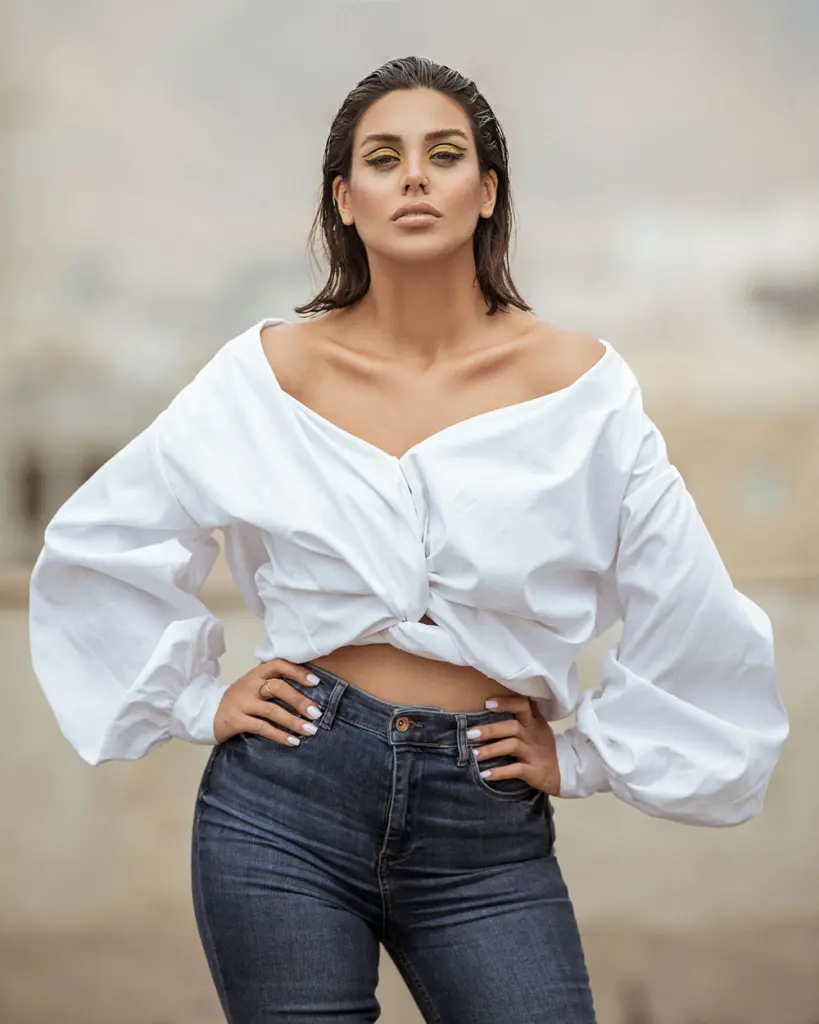 Blouses can fit oversized or fitted, depending on the style chosen and your body type. You must pull them over your head because their buttons are not typically functional and are only there for decoration.
Shop women's blouses at Macy's here!
Shirts
Shirts fit in a wide variety of ways and have always been a staple piece in closets. Shirts are not meant to be pullovers and should be put on like a jacket.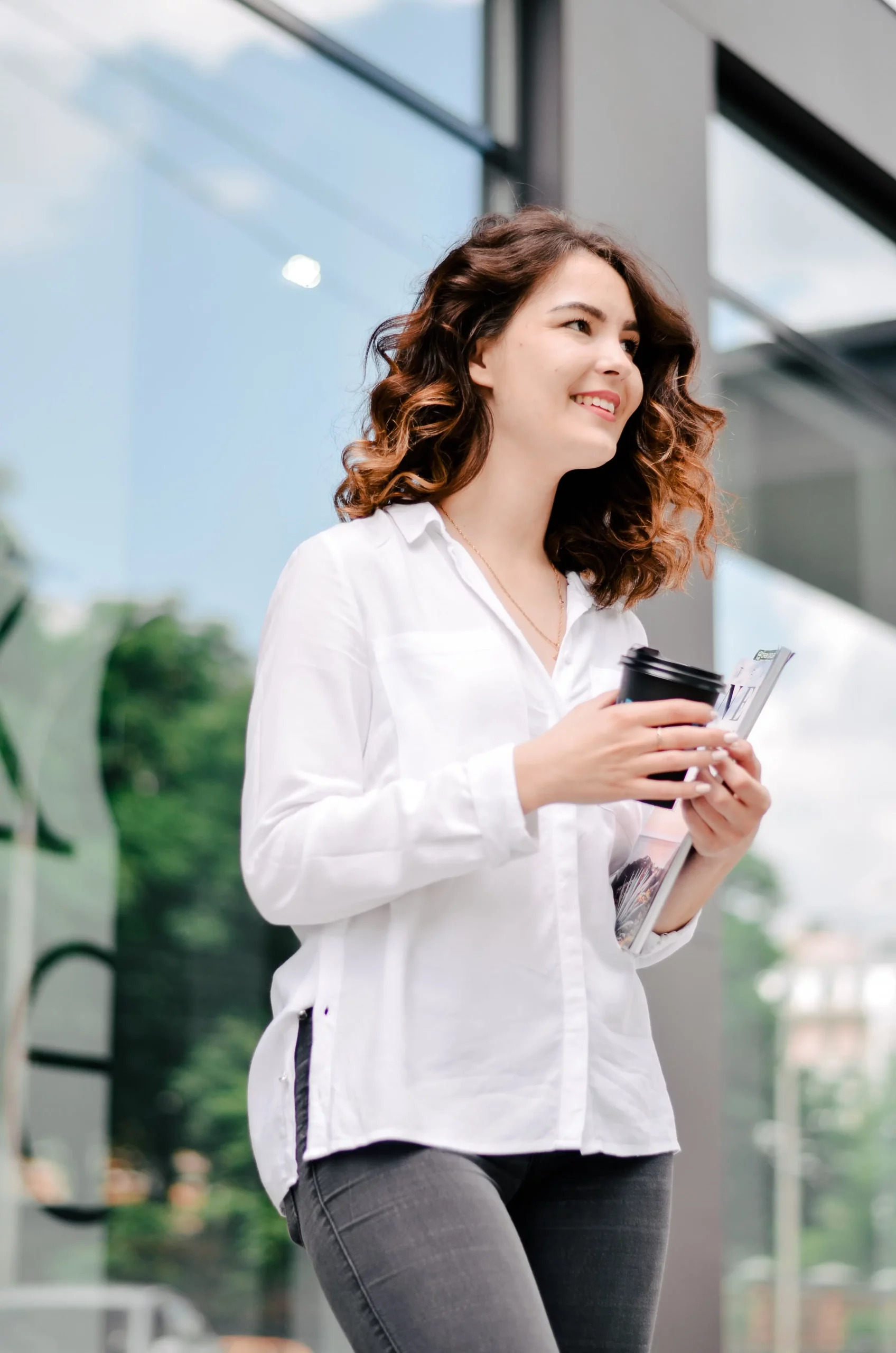 Shirts also have a collar that you can identify easily. Their buttons go from top to bottom and are fully functional. Shirts can fit either fitted or loose depending on the style chosen.
Shop for women's shirts at Nordstrom here!
Types
Blouses
There are a wide variety of blouses that will either be specified by the neckline, fabric, or sleeves. Blouses are primarily seen as feminine products as well because of the designs used.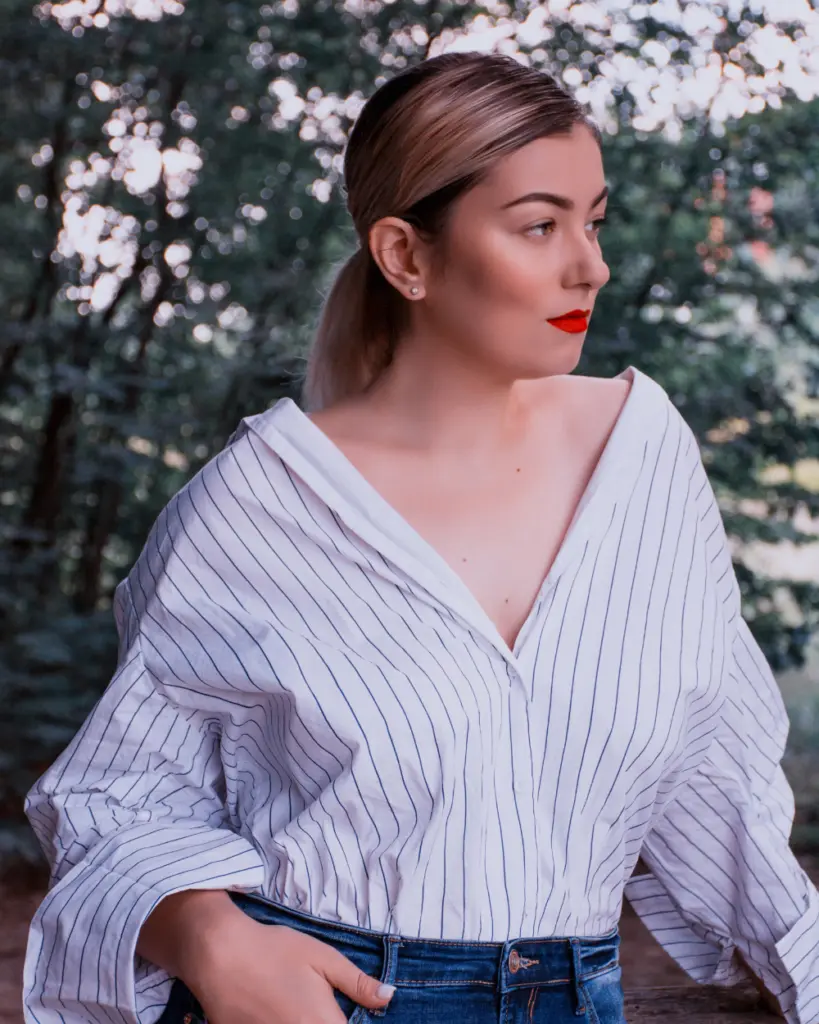 You can get blouses with noodle straps or long-sleeves as well as v-necks or off the shoulder. For blouses, they are primarily made with incredibly lightweight fabrics.
Shirts
There is an endless amount of shirts in the world but they are gender fluid, unlike blouses. Shirts can have any sleeve length, neckline, and fabrication as well as a wide variety of fits.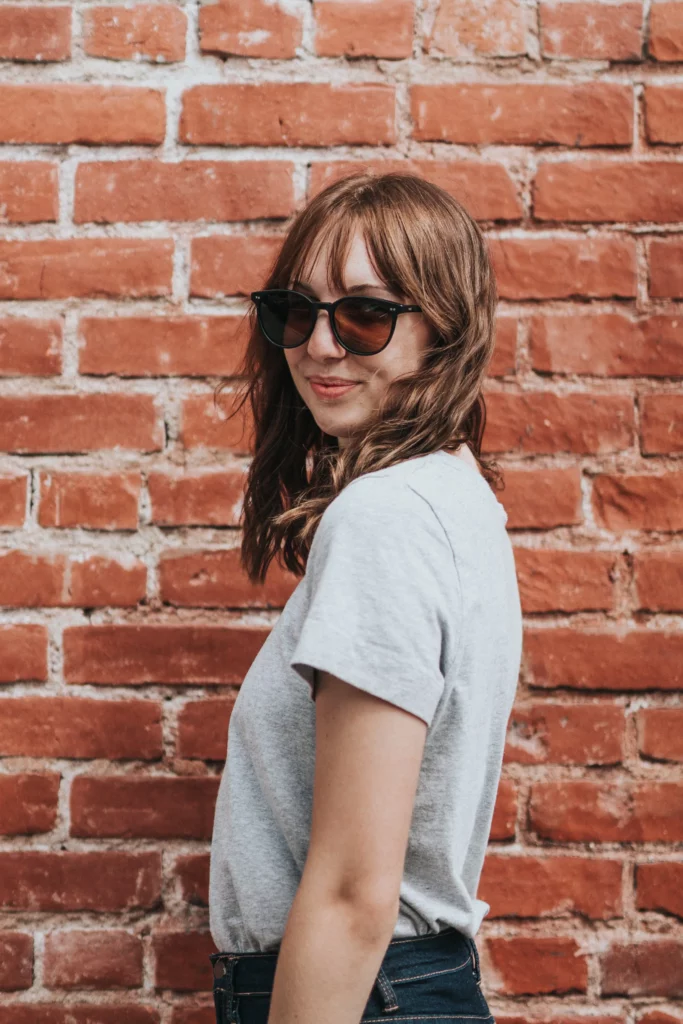 Shirts can also be flowing and oversized but their buttons will always be fully functional and all the way down the front.
How To Wear Each Style
Blouses
Now, how do you style a blouse? Because of their flowing, fun nature, it is best to wear a blouse with tighter pants such as business pants, pencil skirts, skinny jeans, or anything that will accentuate your figure.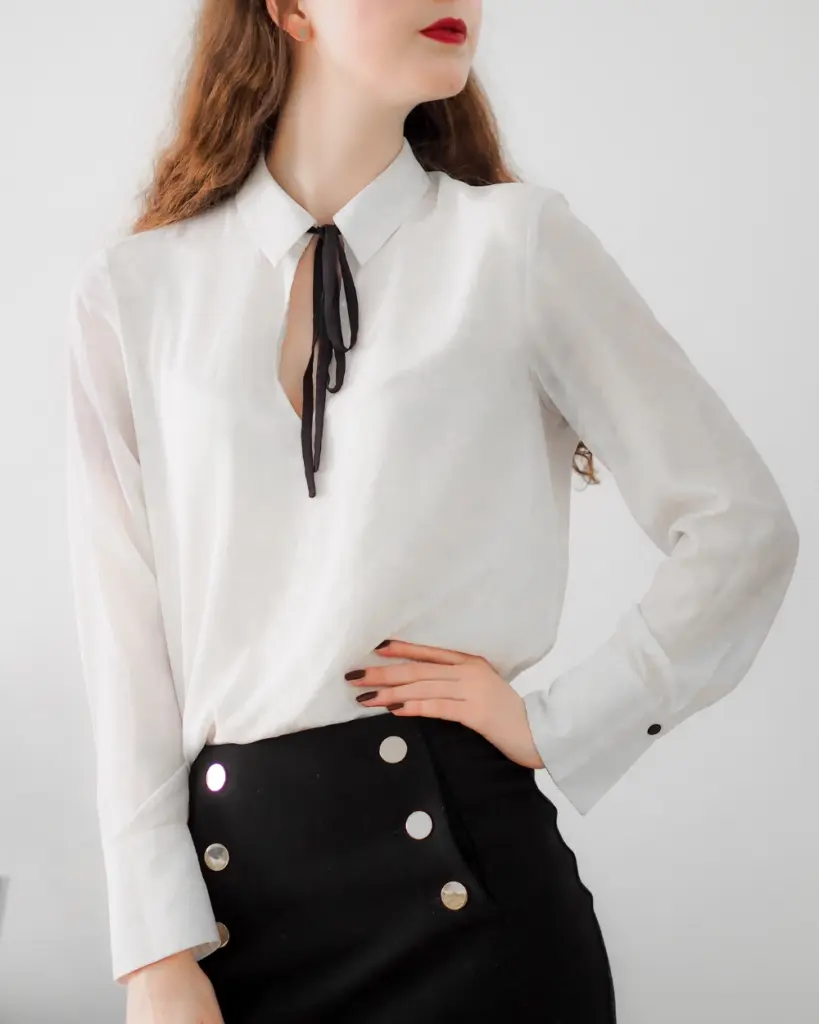 If you like do not like fitted bottoms then you can always wear blouses with a fun flouncy skirt, sailor wide-leg pants, or mom jeans.
The best shoes to wear with a blouse are classy heels and pumps or you can wear some subtle ballet flats. Tennis shoes also work but should be fashionable sneakers to match the nature of the blouse.
Shirts
You can wear shirts any way you want. Since blouses are a bit more specific in fit, it can be more confusing to put together an outfit whereas shirts can be worn with anything!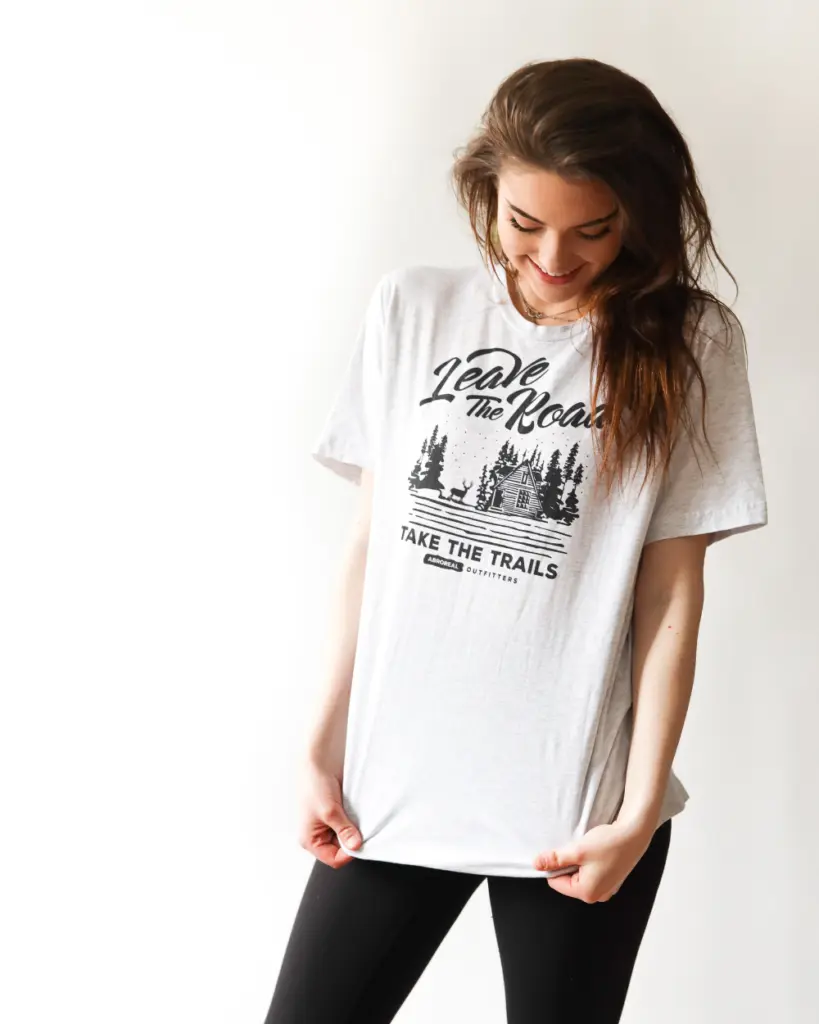 If you are have some questions about your shirt, the best advice is if the top is loose, the bottoms should be tight and vice versa.
This ensures that your silhouette is shown while you remain comfortable and trendy!
In Conclusion
Shirts and blouses are incredibly similar but have a few key differences in their collars, buttons, and method of putting on. They both can be worn in a wide variety of ways, it just depends on the style you like more.
Both can be used for any occasion so have fun exploring and seeing which one fits your personal style. See now as you shop if you can identify a blouse vs shirt when you are shopping!