Pregnancy isn't all sunshine and rainbows — back pain is a very real thing when you're lugging around a whole other human in your belly.
Not all maternity clothes are built for support, but BLANQI is. BLANQI is a clothing brand made for all stages of pregnancy — even the aftermath.
If you want to learn more about this unique maternity brand and if they're worth the money, keep reading our BLANQI reviews!
What is BLANQI?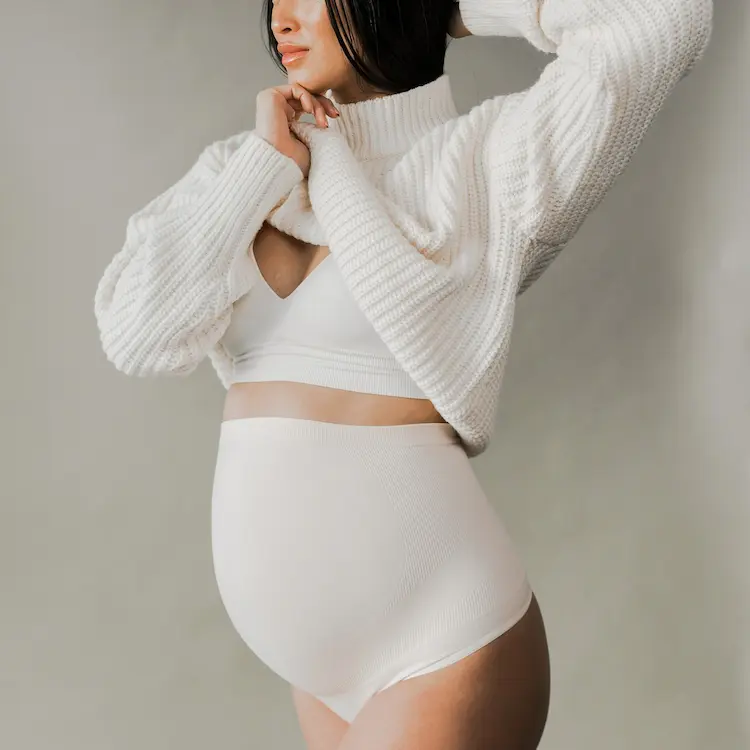 BLANQI was established in 2010 by besties Sabina Melarti and Valerie Darragh. 
The duo was discussing the lack of sleek, stylish, and supportive maternity clothes and garments for during and after the pregnancy, and the lightbulbs went off at the same time.
Fast-forward to now, BLANQI is a popular brand that offers some of the most innovative maternity wear for mothers at all stages of pregnancy.
The base of all BLANQI products is its one-of-a-kind maternity belly support band. 
This band has patented features that are integrated into everything BLANQI offers, ensuring support, security, snugness, and smoothness! 
BLANQI Reviews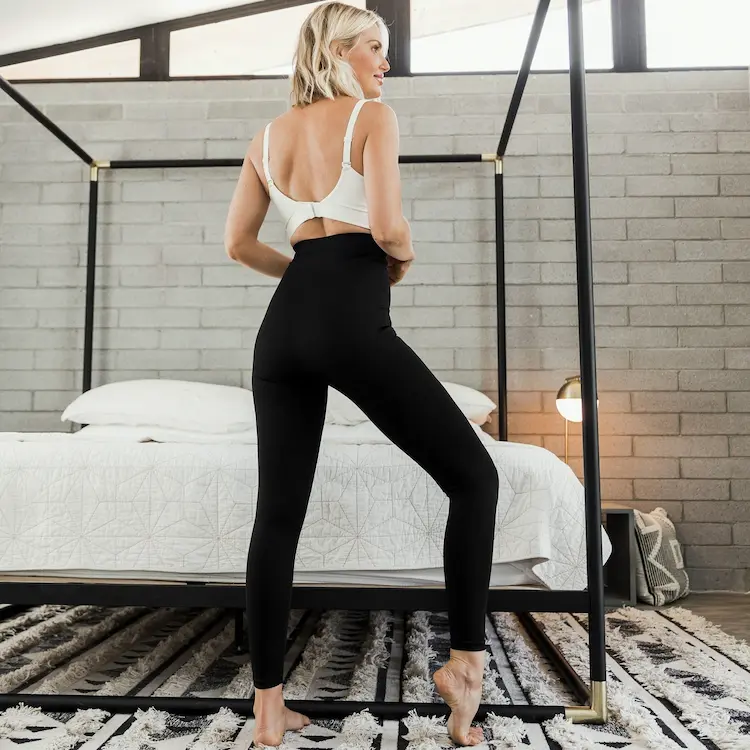 Overall: ★★★★★ 4.5 stars
BLANQI's innovative technology for maternity wear is super impressive and well-loved among customers.
Users adore how supported they feel when wearing BLANQI products and love the compression the belly band gives to ease the pain from their main target areas. 
However, pregnancy pain is very different for everyone, so a handful of customers have stated the compression given by BLANQI's products has actually made their pain worse.
That said, we have seen far more positive comments than negative ones, so we would still give them a shot despite any negative Blanqi reviews.
Price: ★★★★ 4 stars
BLANQI's price range for all products starts at $20 and can reach up to $128.
Although BLANQI products are a bit on the pricey side, you can always check out the sale page for awesome deals! Most shoppers think the prices are well worth the money considering the one-of-a-kind support and quality they offer.
Selection: ★★★★★ 5 stars
BLANQI offers all the apparel you need, for all stages of motherhood. Integrated with its iconic maternity belly band, BLANQI offers — among other things — leggings, tops, and even jeans!
In fact, BLANQI makes it super simple to shop for your needs and where you're at in your pregnancy. With BLANQI, you can shop for:
Customer Service: ★★★★★ 5 stars
BLANQI shoppers are generally very satisfied with the company's quick and easy customer service. 
Customers say the BLANQI team is quick to solve any issues that may arise and are patient and communicative.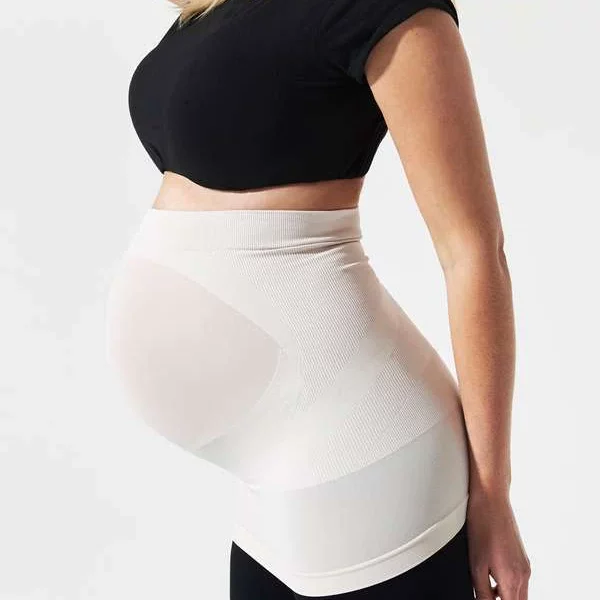 The star of the show, BLANQI's Maternity Support Bellyband can be sold individually and can be slid over unbuttoned jeans or loose shirts for instant security and support.
This bellyband has unique patented features including a knit-in, seamless compression band that wraps around the whole belly and lifts it to decrease pressure on the pelvic floor, decrease abdominal pain, and put less stress on the lower back.
The bellyband is anchored by an X-shaped back support to help with posture, stability, and comfort. The band is made with breathable fabric that feels lightweight and is also moisture-wicking for those hot, sweaty days.
Here are ways to wear BLANQI's Maternity Support Bellyband:
1st Trimester: start wearing the bellyband when your pre-pregnancy clothes start feeling a bit snug
2nd Trimester: feel smooth and secure by wearing the bellyband over unbuttoned pre-pregnancy jeans and loose tops to extend your wardrobe
3rd Trimester: wearing the bellyband, especially while sleeping, will give you some relief from muscle aches and back pain thanks to its innovative technology
4th Trimester: turn the bellyband over and put the X-shaped support on your post-pregnancy tummy for some gentle compression
There are so many uses BLANQI's Maternity Support Bellyband for all stages of pregnancy! This band can be yours or gifted to a friend or family member for $38.
---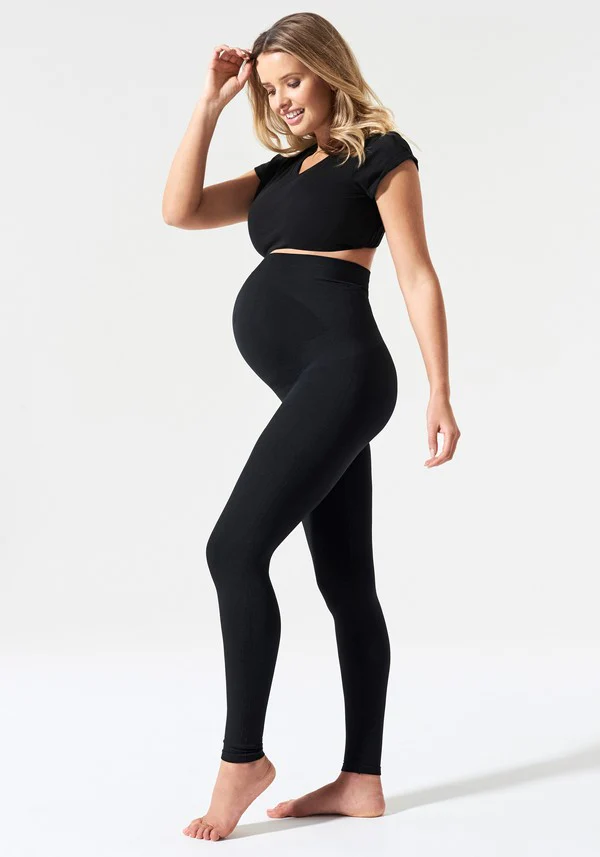 Like all BLANQI products, the bellyband is incorporated into BLANQI's leggings' designs.
BLANQI offers leggings for pre-pregnancy to post-pregnancy, providing the same innovative compression and support throughout every collection.
Each pair of leggings is priced at $74 and come in a variety of colors to accommodate your style and moods.
Not just that, but BLANQI lets shoppers know if a certain pair of leggings run small or large, advising customers to size down or up!
One of BLANQI's best-selling leggings is the Everyday Maternity Belly Support Leggings, which can be worn throughout all three trimesters and features an expandable belly panel, a buttery soft feel, and graduated compression.
---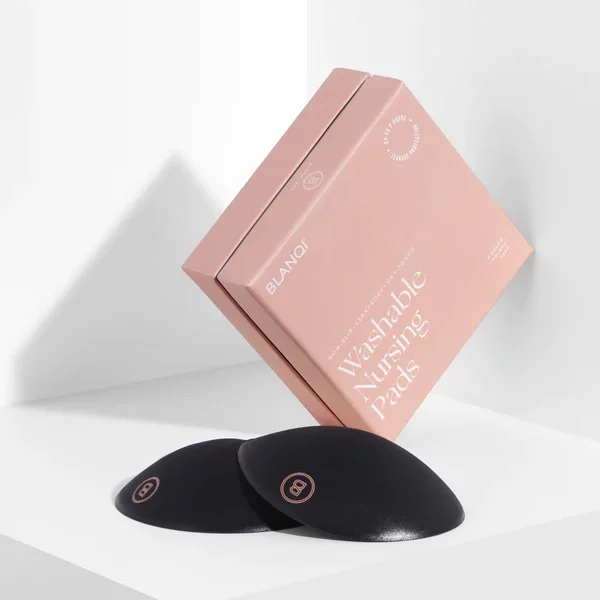 BLANQI offers washable nursing pads that are slip-proof and provide up to eight hours of protection.
These nursing pads are designed to cling to your bra and hold up to 30mL of breast milk.
The pads are soft and comfy, and are molded to contour to your curves all while being odor-eliminating!
These machine-safe nursing pads can be yours for $20 and come in a nude and black color.
---
Return Policy
BLANQI offers a 30-day return policy.
In order for items to be eligible for a return, products must be unused, unworn, and unwashed. All final sale items are non-returnable, and a $6 return shipping fee will be charged to those who wish to return items. 
FAQs
Who owns BLANQI?
BLANQI is owned by best friends Sabina Melarti and Valerie Darragh.
Is BLANQI ethical?
BLANQI does follow ethical practices in regards to safe working conditions and fair wages, but there's no indicator that the brand follows sustainable environmental practices. 
The Final Verdict
BLANQI is an awesome option for mothers who want apparel that will last and be useful throughout all stages of pregnancy. 
BLANQI's innovative technology meant to support pregnant and post-pregnant bellies is truly a gift mothers deserve the option of having.
From leggings to intimates, BLANQI has got you covered!
READ NEXT: 15 Best Maternity Clothing Brands for Bump-Friendly Essentials
BLANQI Alternatives