If your best friend is about to get married and you need the perfect bridesmaid dress, how will you find one without spending upwards of $150 to $200?
Birdy Grey claims to offer brides and bridesmaids an easy way to order dresses for the special day, but do they live up to the hype? Check out our Birdy Grey Reviews to see if they are worth the buy!
RELATED: 11 Shoes To Wear With Dresses: Your Ultimate Guide
What is Birdy Grey?
Birdy Grey is a female-owned brand focused on dressing the wedding party without breaking the bank.
Their collections include bridesmaid dresses, accessories, groomsmen, custom monogramming, and even before wedding garments.
Birdy Grey Overview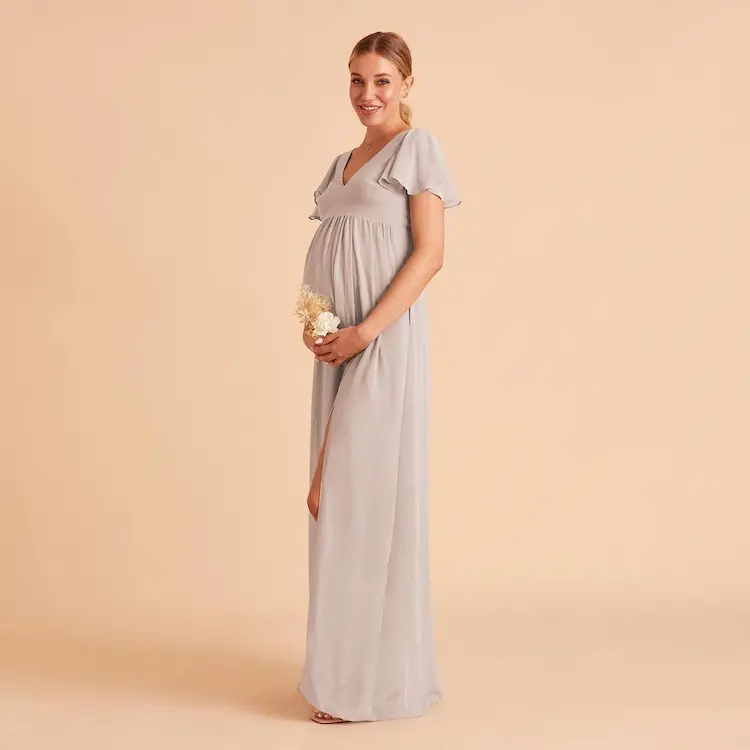 Started by fashion veteran Grace, Birdy Grey was her vow to bring all bridesmaids high-quality dresses below $100 so everyone can feel special on the big day.
Three free swatches are offered to each party so they can order custom-colored dresses or suits. There is also a ready-to-wear option for those who need a dress quickly.
Is Birdy Grey Legit?
Yes, Birdy Grey is a legitimate site to purchase dresses, shoes, and more for formal occasions.
Birdy Grey Reviews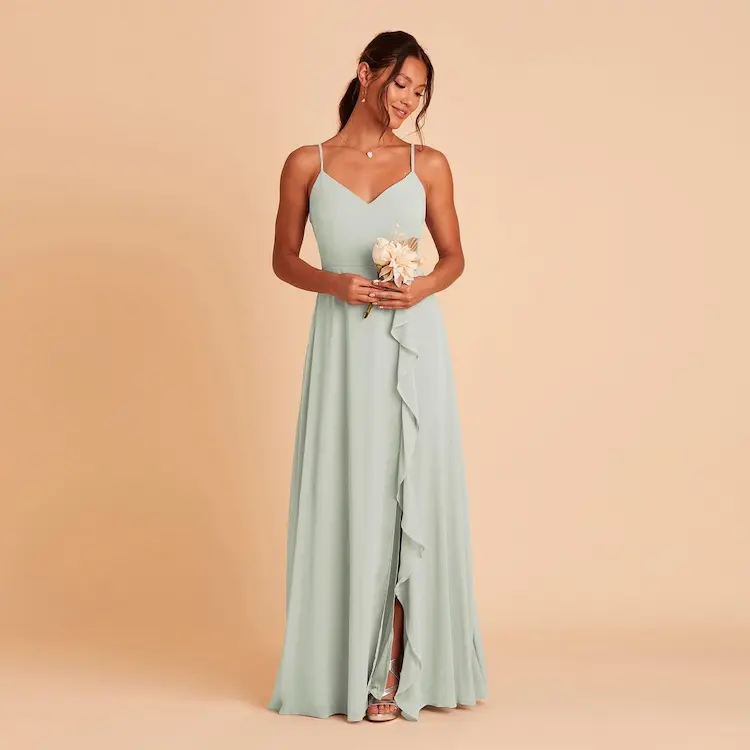 Overall: ★★★★★ 4.5 stars
Many customers raved about their bridesmaid dresses, praising the high-quality design, affordable prices, and great customer service.
There are, of course, some customers who didn't love their dresses, but the positive feedback is overtakes the negative.
Some other customers didn't like that there is a $10 restocking fee for returns; however, many other customers stated that customer service worked with them and waived the restocking fee.
Price: ★★★★★ 5 stars
All products cost less than $100. Customers loved these prices especially since wedding costs are already so high. Plus, for the price, many customers were surprised at the quality of the fabric.
Shipping: ★★★★ 4 stars
All in-stock merchandise arrives within 5 to 8 business days. Preordered and personalized items will have a specific shipping window depending on what is ordered. One of the issues customers had was slow shipping, but during this uncertain time of the ongoing epidemic, most retailers are having issues with shipping that may be out of their hands.
Quality: ★★★★★ 4 stars
The majority of bridesmaids got high-quality pieces with a great fit and fabrics. Most say they loved the convertible dresses and said they had great construction and fit.
There are a handful of customers who didn't love the fabric or fit, but it's impossible to please everyone, and Birdy Grey seems to have a lot of happy customers.
Customer Service: ★★★★ 4.5 stars
Customer service is reachable through online chat. Other than a few isolated incidents, many customers say that customer service was extremely helpful and considerate.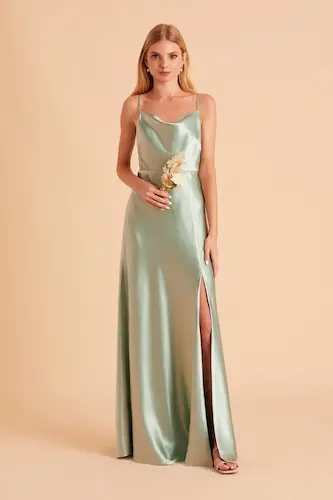 Looking for the perfect bridesmaid dress? Birdy Grey has a gorgeous selection of dresses in a variety of styles and colors, so you're sure to find the perfect look for you.
Pius, their dresses are incredibly versatile, flattering on all body types, and can be dressed up or down to suit any wedding style. Plus, they're affordable, so you can stay within your budget without sacrificing style.
Depending on the color palette you are using, Birdy Grey has many neutral colors to choose from, which can be matte or satin-finished fabrics.
These dresses are primarily $99 and offer sizes XS to 3XL.
---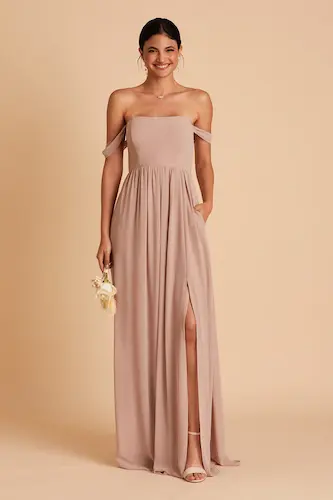 These dresses can be worn in a wide range of styles and colors, making it the perfect choice for any occasion. The unique design allows you to wear it in multiple ways, so you'll always have a new look.
Each convertible dress has movable sleeves so you can choose which neckline you want. The body of the garment stays the same but there is a wide variety of silhouettes to choose from.
These straps can change from off the shoulder to strapless to halter and many more options. All the color options are the same as the regular bridesmaid dresses.
---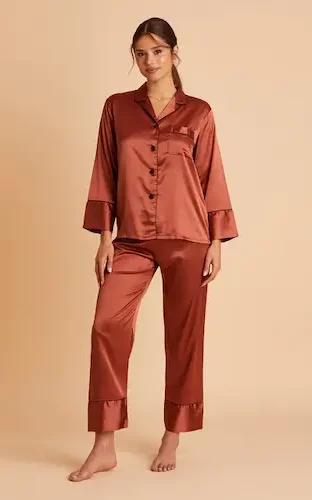 Matching pajama sets are essential when getting ready for the bride's special occasion!
Satin, Jonny, and Feathered pajamas are the variety of fabrics used for these pj's. They have sleepshirts, short sleeve sets, long sleeve sets, shorts, long pants, etc. These come in sizes small to 2XL and are priced between $39 to $59.
What Customers Are Saying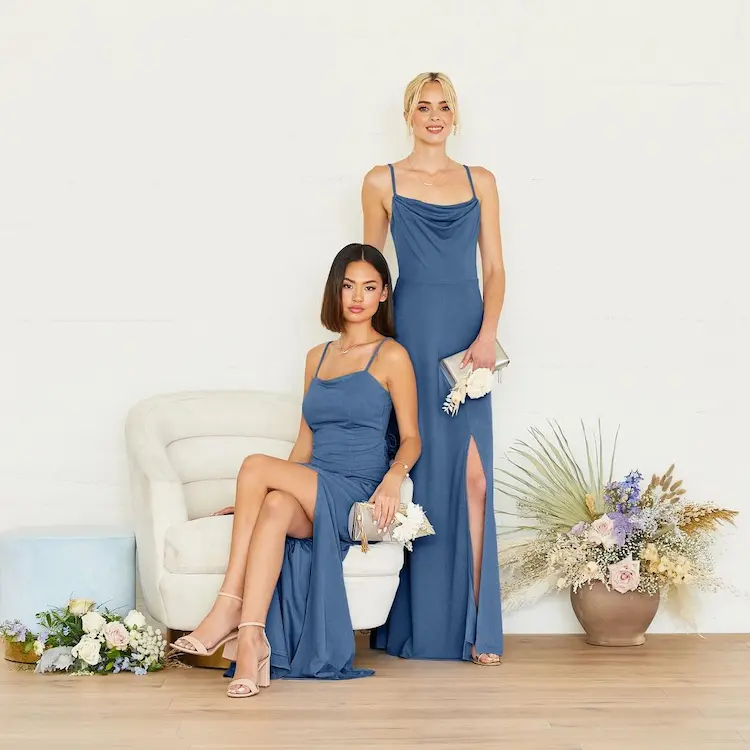 After looking through many customer reviews, here are the main points of feedback:
Great quality fabric
Solid construction
Versatile styles
Customer service is helpful
Excellent prices
Cuts for all body types
Return policy has extra fees
Great personalized items
In Conclusion: Worth It?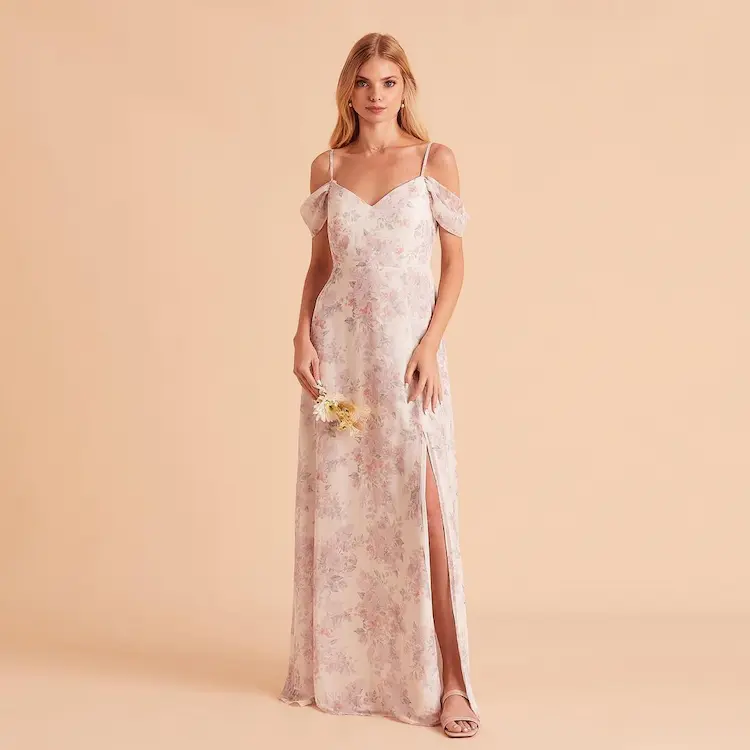 Birdy Grey is a great company to buy reasonably priced bridesmaid dresses to make your wedding day easy and budget-friendly.
Most cumomsters agree that the quality of the dresses is impressive considering the price you pay. While there are a handful of buyers who didn't love their dresses, there are many more customers who have left rave reviews. Overall, we think Birdy Grey is worth a shot!
Brands Like Birdy Grey
If the styles on Birdy Grey aren't your favorite, then here are some alternative brands to check out:
FAQs
Where is Birdy Grey Located?
Birdy Grey is located in Los Angeles, California.  
How To Tie Birdy Grey Convertible Dress?
Grace, Christina, and Chicky, who helped design the dresses, have written styling tips for each convertible dress explaining how to tie the straps. 
What is Birdy Grey's Return Policy?
Birdy Grey's return policy gives you 45 days to return each item. There is a $10 restocking fee and a non-refundable shipping fee.  
UP NEXT: 18 Best Dress Websites for Every Occasion