Buying an engagement ring and shopping for the perfect stone can be tough and overwhelming, especially when there are so many different options out there. 
Of course, you want to explore all your options so you can make the best decision that accommodates your taste and budget, and we're here to help!
One top-rated option is Beverly Diamonds, a jeweler based in Los Angeles that offers naturally-mined diamonds and moissanite. But how does Beverly Diamonds really measure up? 
Read our Beverly Diamonds review for all the details!
What Is Beverly Diamonds?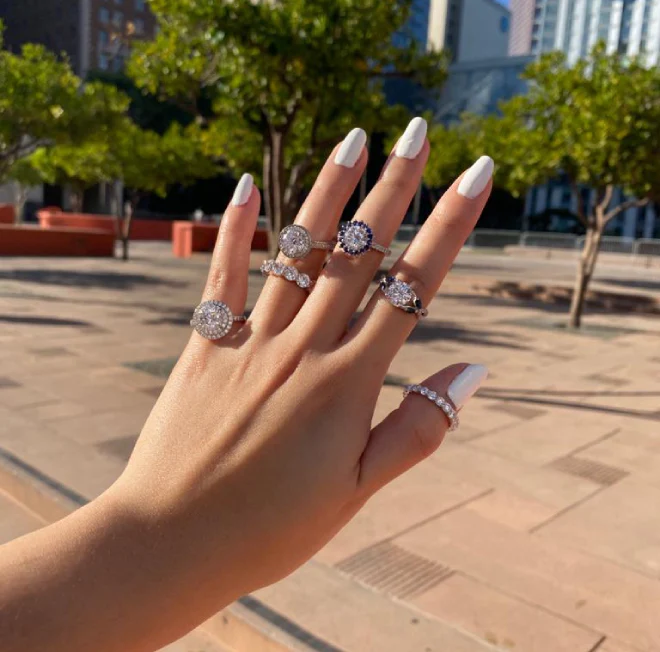 Beverly Diamonds is a Los Angeles-based family-owned jewelry company that was established in 2002. 
It is a family-owned business that claims to offer high-quality and affordable fine jewelry that is hand-crafted using diamonds that are not a result of illegal diamond mining. 
Beverly Diamonds offers engagement rings, wedding bands, and other fine jewelry.
Beverly Diamonds does not offer lab-grown diamonds but does offer moissanite as a cheaper alternative to its naturally-mined diamonds.  
If you want to let your imagination run wild and let your creative juices flow, you can even work with the jeweler to design your own ring. 
RELATED: 10 Best Places To Buy Lab-Grown Diamonds
Beverly Diamonds Reviews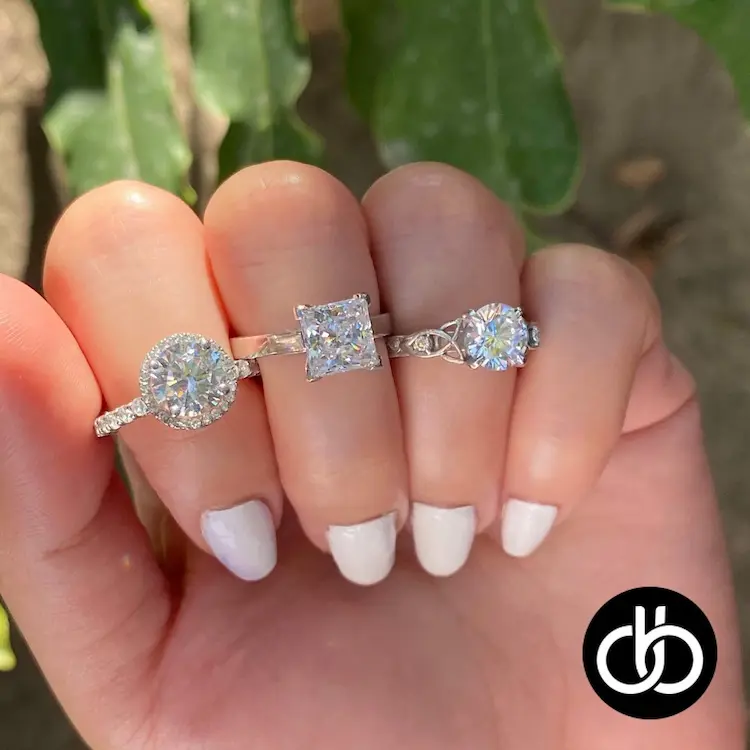 Overall: ★★★ 3.5 stars
Upon first glance, Beverly Diamonds is a well-received brand that has great ratings across different third-party websites. 
The company has a big selection of jewelry and low prices, but many of Beverly Diamonds's stones are clarity-enhanced, which might deter you. If you're not sure what this means, we will dive deeper into this later down the line.
Price: ★★★★ 4 stars
There's no denying that Beverly Diamonds is an affordable jeweler that's great for those who are on a budget. Everyone deserves to be able to afford an engagement ring, but it's really important to consider other factors to make your money worth the investment. 
Prices at Beverly Diamonds are often marked down and can reach as high as $11,000 — but of course, this also depends on the carat weight and the metal you want the engagement ring to be set in.
For the price alone, Beverly Diamonds is a great brand to consider if you want to shop for less. The company also offers financing options for those with bad credit or no credit.
Quality: ★★ 2 stars
Circling back to clarity-enhanced diamonds: the brand's diamonds are naturally-mined but are filled to reduce the appearance of inclusions and imperfections. 
There are definitely cons to buying clarity-enhanced diamonds. Although they are more affordable, they tend to be less durable and the treatment is often visible to the naked eye. 
Clarity-enhanced diamonds are not meant to take on a lot of heat, so if an enhanced stone needs repairing, the process will most likely cause the filling to melt, leak, or make the stone dark and cloudy.
Over time, it is very likely your enhanced stone will become hazy or damaged, which is a reason why buying enhanced stones isn't a good investment in the long run, even if they're cheaper. 
Not just that, but Beverly Diamonds states that its diamonds aren't blood diamonds, but they fail to mention anything about where they actually get diamonds from or their standards for sourcing diamonds.
Also, since enhanced diamonds aren't graded by the GIA scale, you don't really know what you're getting.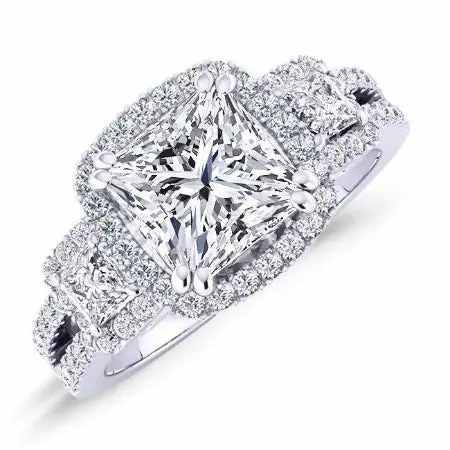 Beverly Diamonds offers engagement rings with naturally-mined diamonds and moissanite.
Most of the company's engagement rings come with clarity-enhanced stones, meaning Beverly Diamons uses filling to nurse any imperfections and inclusions the diamond has.
This affects how light hits the diamond as the filling can interfere with how the diamond looks to the naked eye.
This doesn't need to be an issue, however, because if you're looking for a bigger carat size, enhanced diamonds are the way to go due to the price.
Beverly Diamonds's engagement rings come in all the classic shapes such as round, princess, and emerald, and you can choose among 14k white gold, 14k rose gold, and 14k yellow gold.
---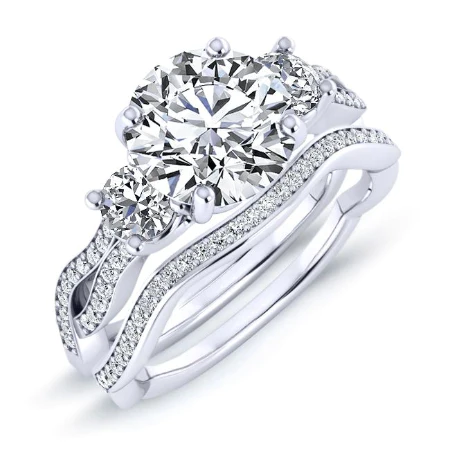 Beverly Diamonds offers wedding bridal sets so you can have the perfect match with your perfect match.
Available with clarity-enhanced diamonds and moissanite, Beverly Diamonds offers oval shapes, emerald shapes, princess shapes, and more in 14k rose gold, 14k white gold, and 14k yellow gold.
The price range for these wedding bridal sets start at around $1,500 and can reach up to $12,000. The total carat weight Beverly Diamonds offers is 5 carats, but you unfortunately cannot view the diamond before purchasing.
---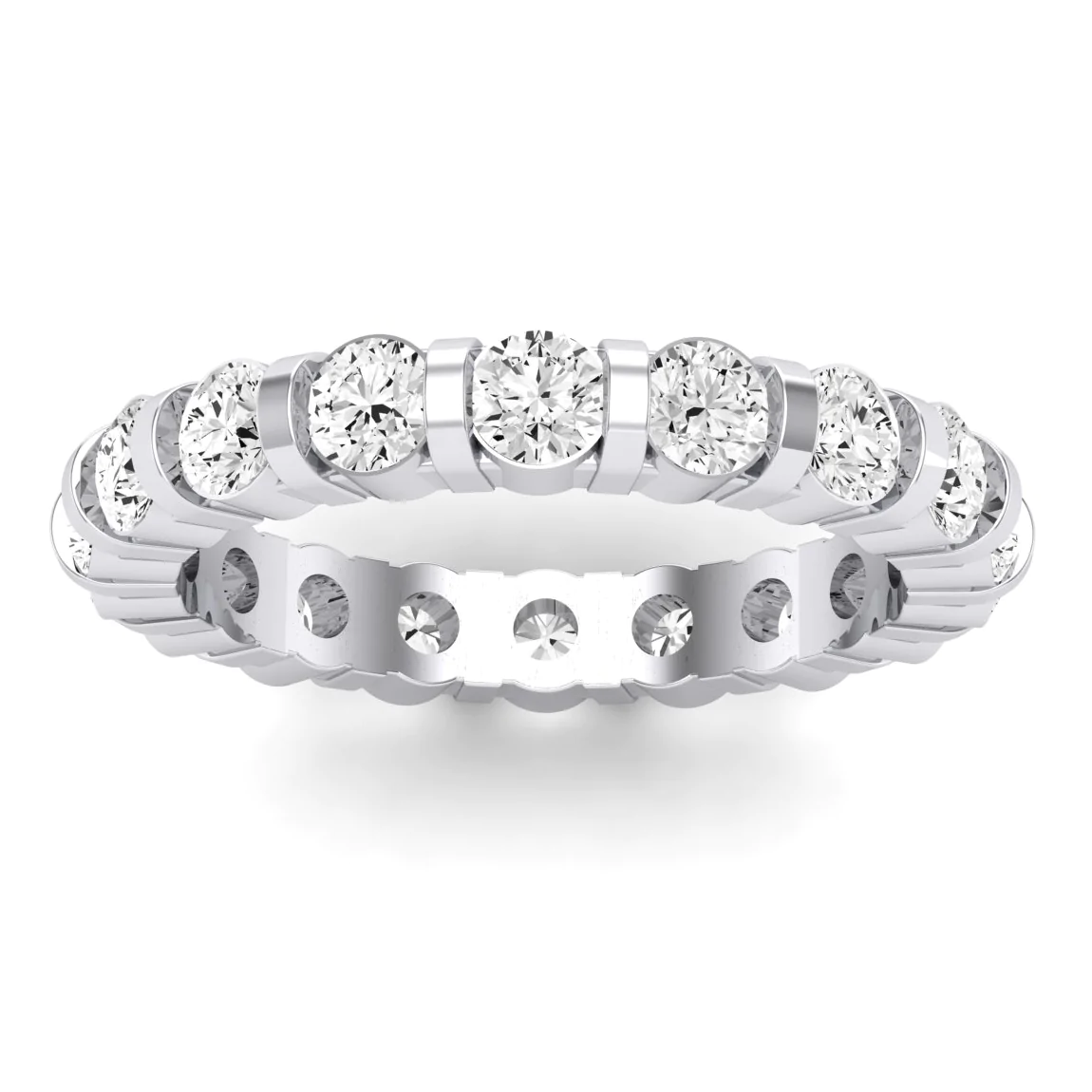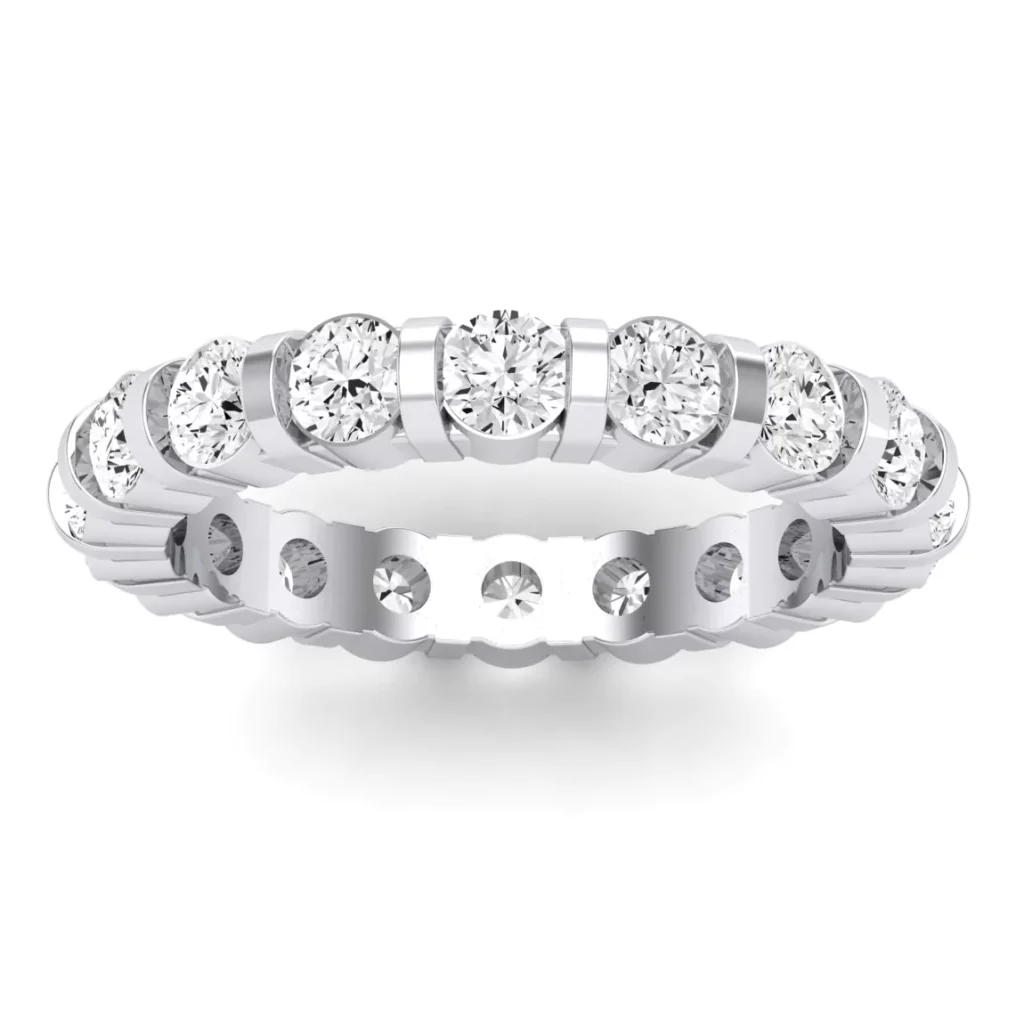 Beverly Diamonds's Eternity Bands feature rings that are crusted with stones around the perimeter to evoke the feeling of eternity.
Even with the eternity design, shoppers still have the option to choose which shape they would like, with Beveryl Diamonds offering classic shapes like cushion, oval, and princess.
Like other Beverly Diamonds pieces, these eternity bands are available in 14k rose gold, 14k yellow gold, and 14k white gold.
Prices for these bands range from $1,500 to $2,500.
Again, you cannot view or inspect your diamonds before purchase.
---
Return Policy
Beverly Diamonds offers a 30-day return policy that begins after the purchase date.
Returns are made through contacting Beverly Diamonds and obtaining a return authorization code. After the code is obtained and your item is deemed eligible for return, Beverly Diamonds will continue the process and refund your money to its original form of payment.
FAQs
Where is Beverly Diamonds located?
Beverly Diamonds is located in Los Angeles, California.
Why is Beverly Diamonds so affordable?
Beverly Diamond is affordable because the company uses clarity-enhanced stones as well as moissanite.
Are Beverly Diamonds good?
Beverly Diamonds is good for the price. But if you have the means, we recommend looking at other jewelers that don't use enhanced stones. In fact, lab-grown diamonds are an even better option and are cheaper than naturally-mined diamonds as well.
The Bottomline
Beverly Diamonds is a good brand for what it has to offer, but if you want the best of the best, we would shop elsewhere.  
We don't recommend buying enhanced diamonds due to all the negative attributes they have, and if you're going to spend thousands of dollars, you might as well get your money's worth. 
If you have the means, lab-grown diamonds are a better option that is sure to last, is almost identical to a naturally-mined diamond, and is great for the environment and those negatively affected by the diamond industry. Read about our favorite lab-grown diamond brands.
Keep reading to see some additional Beverly Diamonds alternatives!
Beverly Diamonds Alternatives